Category: holiday
05/21/09 12:50 - ID#48711
Get together BBQ?
Anyone down for a bbq on sunday at the 24?
(e:southernyankee)
is in town and we thought being memorial day weekend and all it might be a good time to have a bbq?


Permalink: Get_together_BBQ_.html
Words: 33
Category: holiday
11/01/08 10:26 - ID#46469
Halloween Party 2008
We started out the day at the Bonton so that
(e:hodown)
could get pantyhose and some makeup.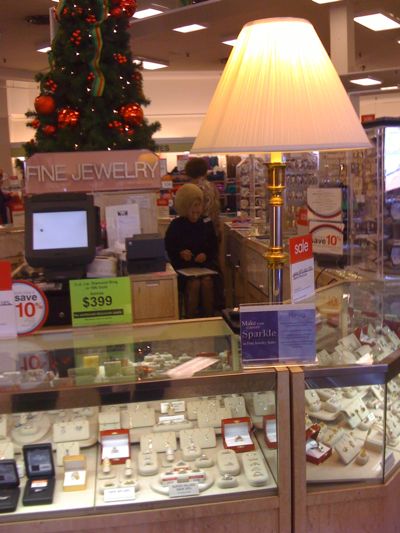 We decked out the house with lots of spider webby stuff.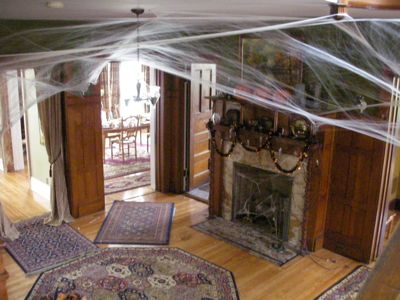 I decided to be the demon farmer. I wanted a costume that was fun, easy, and revealing. I thought this one worked.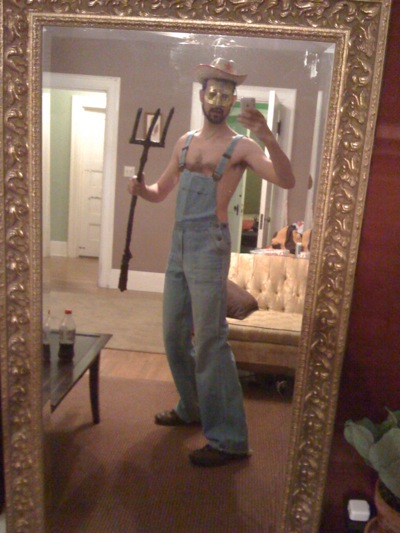 By 5am I was pretty much exhausted. This is me trying to make a serious face while posing for
(e:hodown)
. It was the first time I wore contacts in years.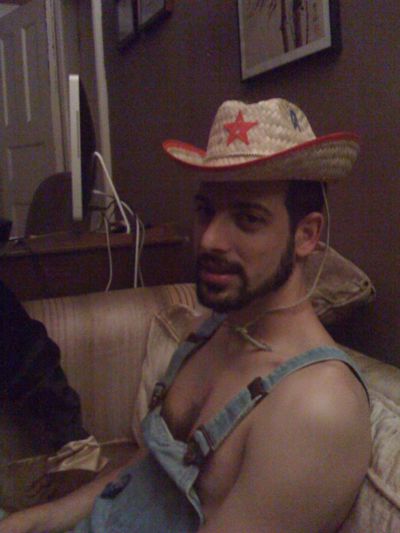 I work up at 9:20am to one messy ass kitchen.
(E:flacidness)
,
(e:hodown)
and I cleaned till like 11:30. Then we left for the farmer's market. The best part was when TK first woke up he was thirsty and poured a glass of cider to chug. Unfortunately, it was the cider that Robert and James brought which was alcoholic.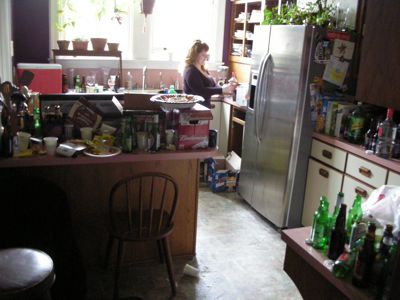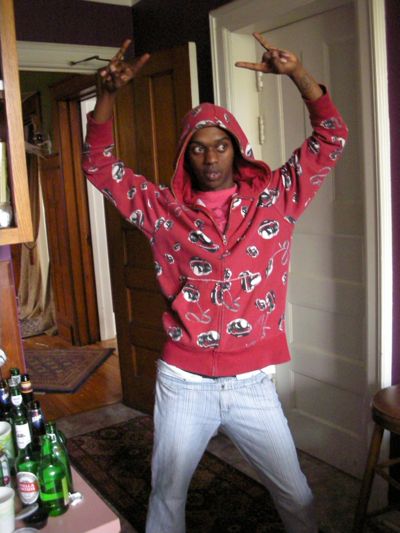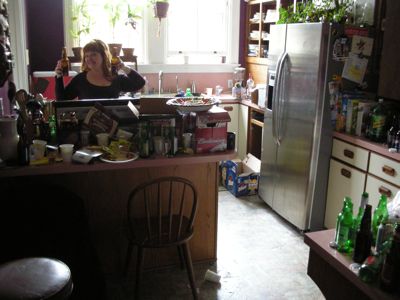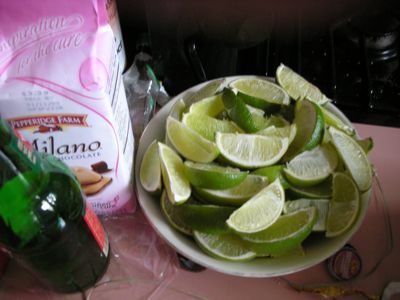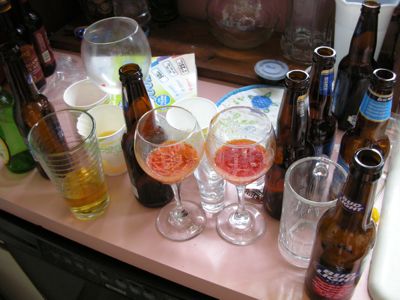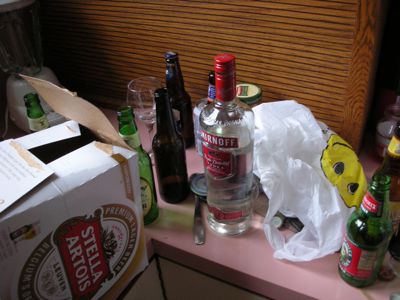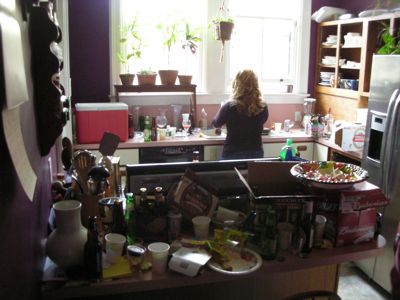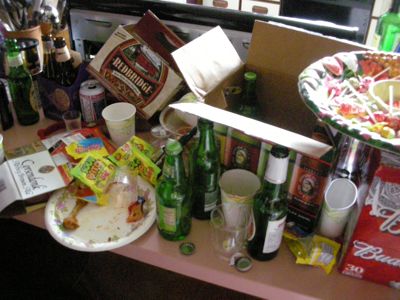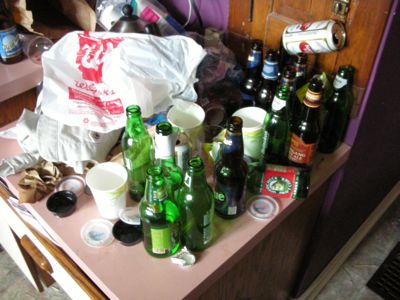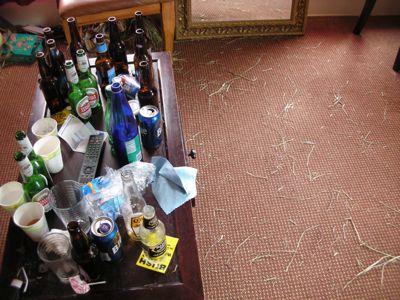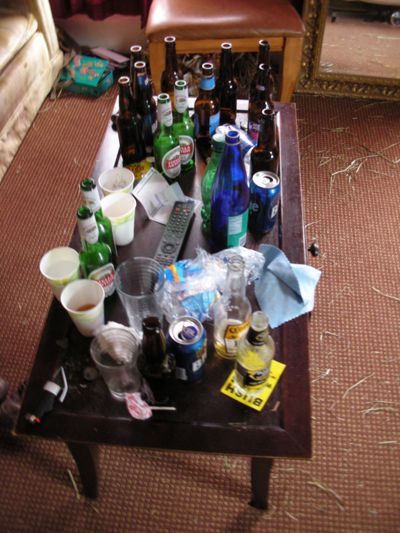 Permalink: Halloween_Party_2008.html
Words: 181
Category: holiday
10/31/08 08:09 - ID#46455
Costume Time
I had a hard time resisting being
(e:lilho)
's boil. I ended up being a farmer again. This time with a devil pitch fork and some mask.
(e:hodown)
is her girl crush form TV.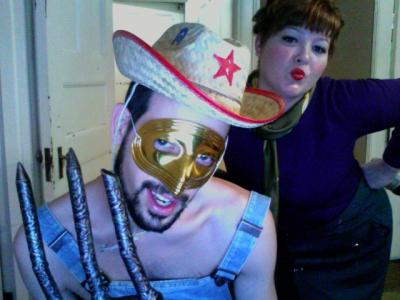 Permalink: Costume_Time.html
Words: 37
Category: holiday
01/22/08 07:08 - ID#42991
Whole Foods, Laptops, and Birthdays
Today was so far the most uneventful birthday ever. Which was fine with me. We might go out to dinner later. The exciting part was that I ate a chicken hogie sub for lunch on wheat with cheese and I am not really sick right now. I figured I would just try it for my birthday.
Toys
My new Nokia n810

not phone is on its way tonight. I cannot wait to play with it.
Laptops
One of my coworkers got a new Dell XPS laptop that almost puts my mac to shame in terms of beauty and brawn. To bad it runs the wrong OS. I think Mac OS would looks great on it. It has a 64GB solid state drive. Must be nice but I am not sure that is enough space for me yet and also sports a finger print scanner.
Bye, bye plastic bags
Whole Food grocery store got rid of their plastic bags. No more plastic bags at checkout. What will the coop do in response?


Permalink: Whole_Foods_Laptops_and_Birthdays.html
Words: 177
Category: holiday
01/20/08 11:55 - ID#42968
My 31st Birthday - Family Party
More fish. For my birthday my mom cooked more seafood. This time Calamari with cinamon, clove sauce which I love.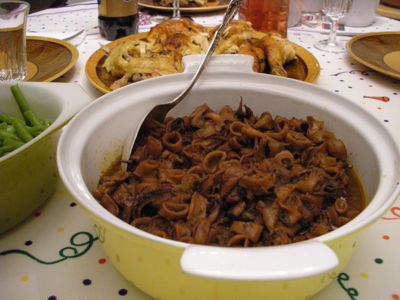 I feel bad because I ate orange roughy which is great other than my enviro checker fish site

says it is bad to eat. We didn't release before. It tastes just about like lobster. It is so good. Too bad I will probably never have it again.
And shrimp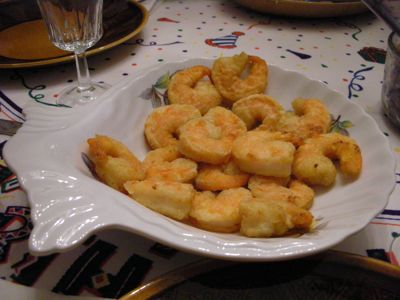 This hickory smoked salmon was much like bacon in flavor, yum.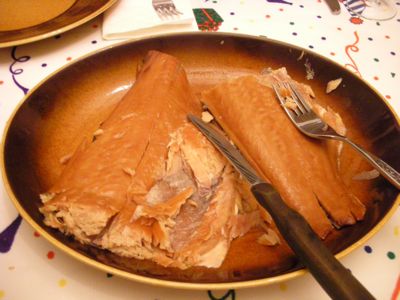 And chicken because not everyone likes fish ;(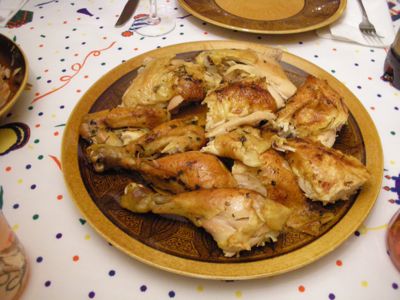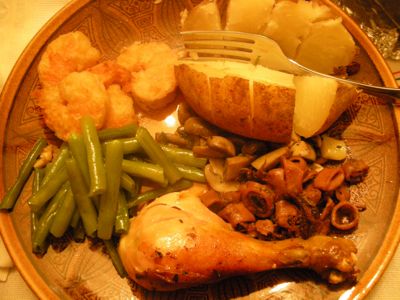 After blowing on the candles on the lemon menrigue, wheat-free, dairy-free cake I opened my presents.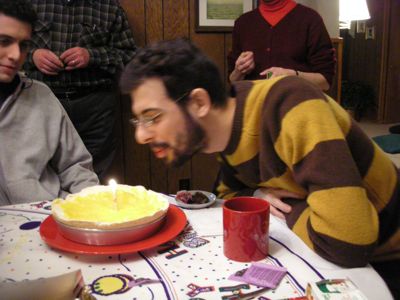 And got the juicer I really wanted from my parents.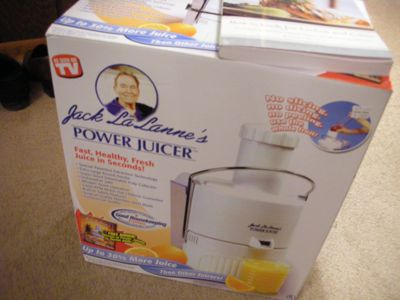 Permalink: My_31st_Birthday_Family_Party.html
Words: 134
Category: holiday
01/02/08 10:58 - ID#42731
New Year's Eve 2008
On New Years Eve we went to my mother's for dinner before the estrip party. I found these yummy sugar eyes in my mother's cabinet.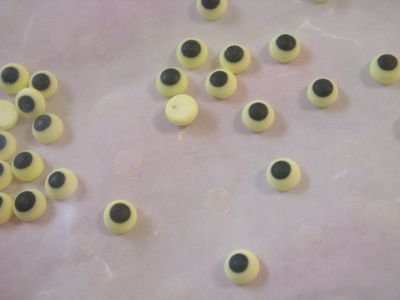 New Year's eve we ate lots of sea food.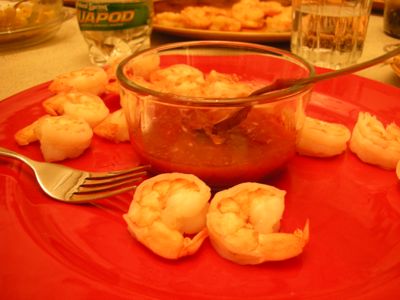 Smelt are kind of like little fried gold fish that taste like potato chips.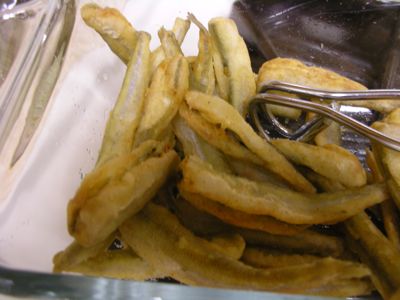 I bought crab legs. I just bought the normal Kind crab legs.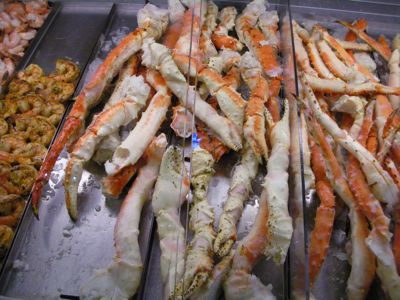 Wegmans also had collosal crab legs or about $25 each. They were as big as my wrist. The small ones in these pics are the normal kind crab legs I bought.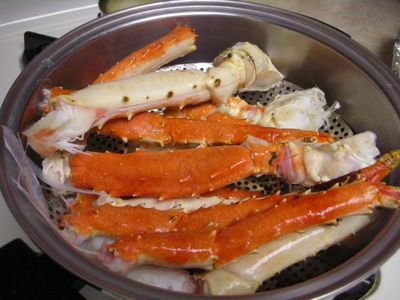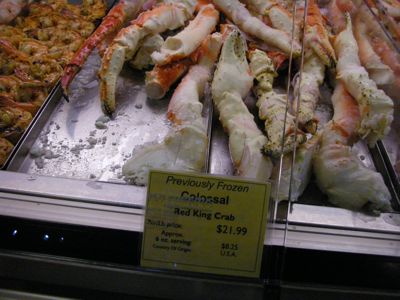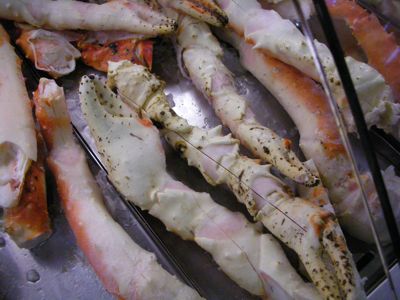 Afterwards, we had the party at our house
(e:jim,42704)
(e:metalpeter,42717)
We dropped the ball down the stairwell again.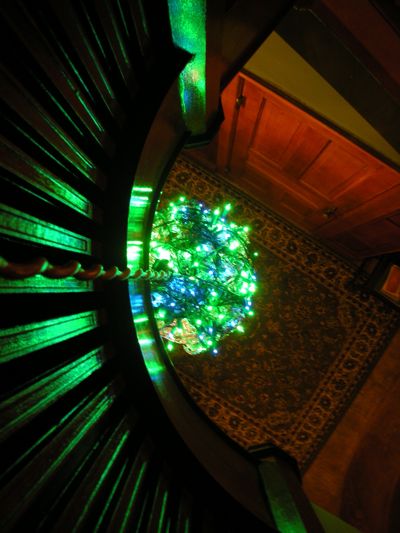 I think we wore
(e:mike)
out - the last people left around 6am. I had a really good time at the party. I spent most of the night hanging out with
(e:kookcity2000)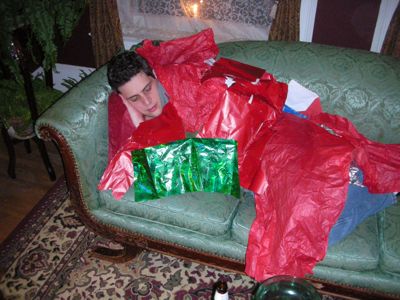 Permalink: New_Year_s_Eve_2008.html
Words: 162
Category: holiday
11/24/07 12:59 - ID#42269
Thanksgiving
This is a little late but I have been so busy setting up the new server. So here it goes.
There is finally snow everywhere, He is some on the front windshield of the car on the way to my mothers for thanksgiving.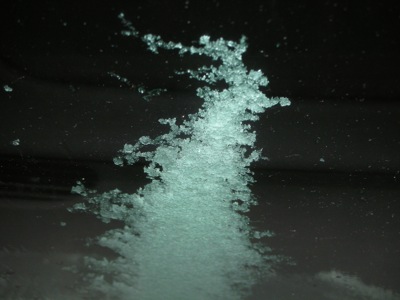 I forgot to tak any pictures of all the amazing food for once. I was so hungry I forgot about tthe camera. After dinner my Dad got out al the liquor, considering they don't drink very much , a lot of it was quasi vintage.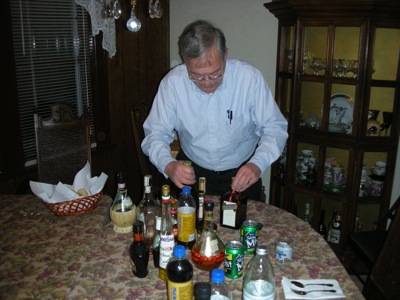 Don't the instructions on the back of this bacadi bottle seem kind of redundant.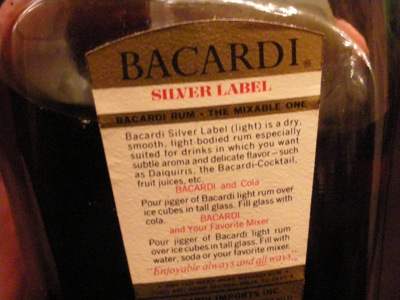 I discovered that Peach Snapps and Cointreau makes a slightly stronger fuzzy navel - minus orange orange juice. I think Cointreau is my new favorite liquor.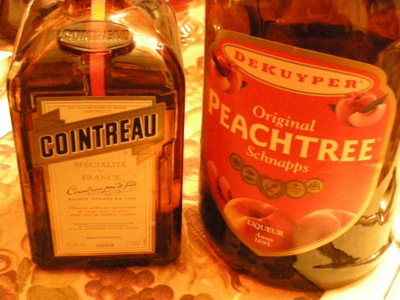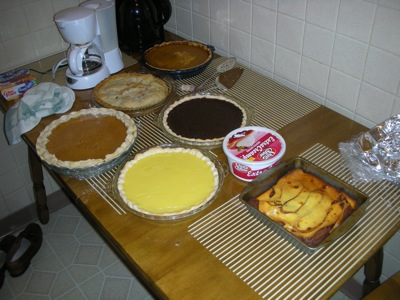 The whole family played games minus me and the kids. I don't really like games very much.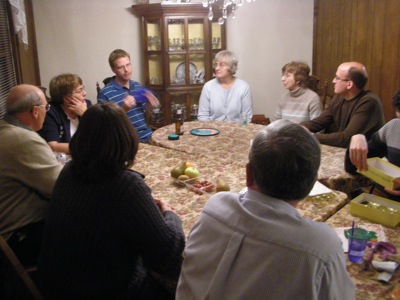 The kids played with their webkins

on the computer. WHy didn't I think of making something like that.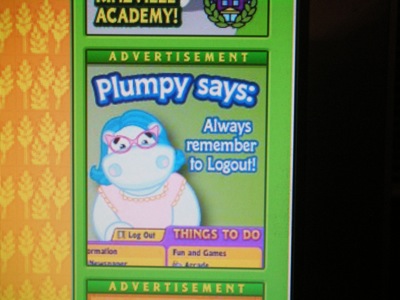 We made little turkey stickers.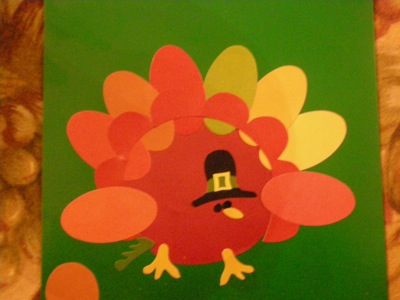 I got all my old yearbooks which has plenty of blog fodder. As an example, this yearbook entry by
(e:oda)
formerly known as emily.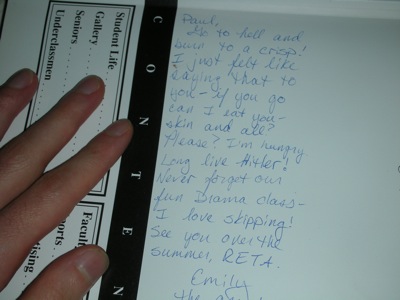 Permalink: Thanksgiving.html
Words: 214
Category: holiday
05/13/07 10:57 - ID#39264
Mother's Day
Mother's Day was a smash hit. We had a ton of food and ate outside. It was nice for my mom to not have to do anything.
(e:terry)
,
(e:mike)
and I worked so hard to get it all ready. And thanks to
(e:matthew)
who cleaned up in the house before having to go to his mom's.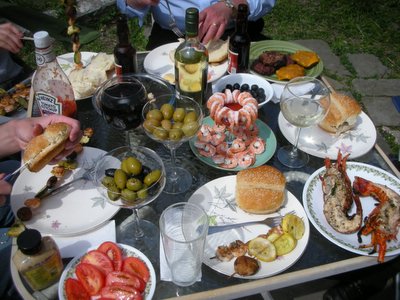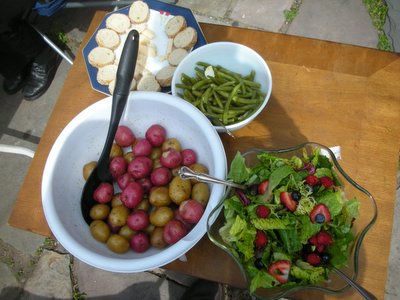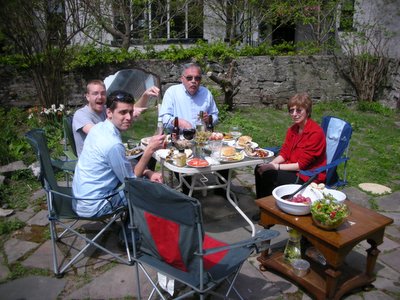 Grilled Lobster is good, now I know.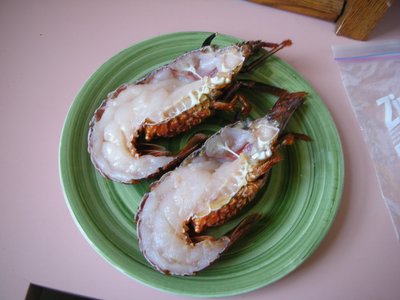 Somehow I lost the picture of the buffalo burgers.
First time using the fancy crystal bowl. We decided to have a homage to my mothers multi meat meals by having every type of berry. This is a strawberry, raspberry, blackberry, blueberry fruit salad we served with marscopone.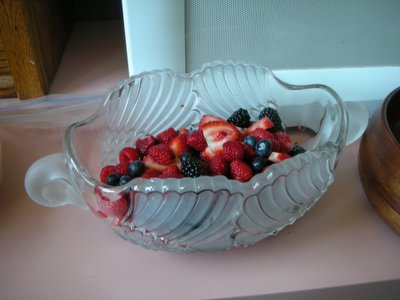 My mother requested shrimp, we made it three different ways. It seriously took like 45 minutes to clean the all.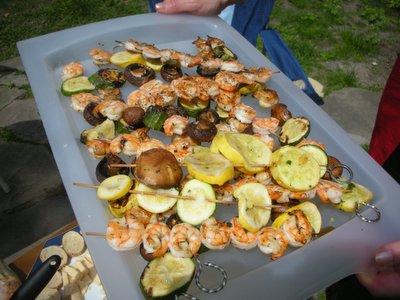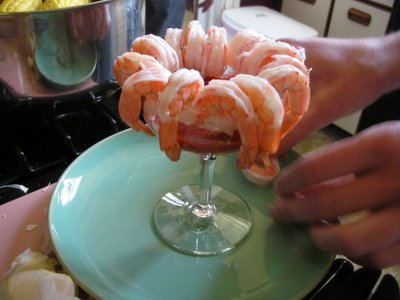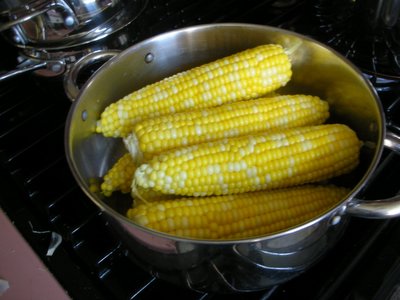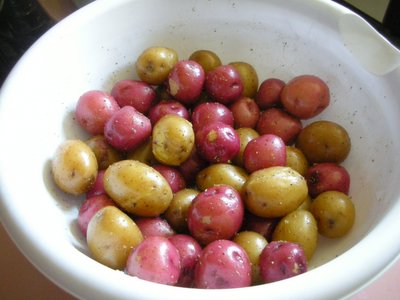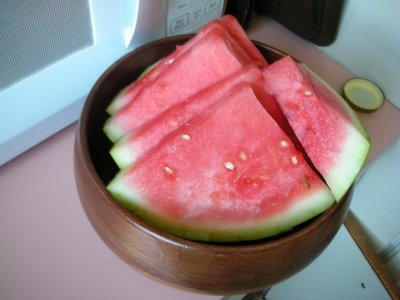 Permalink: Mother_s_Day.html
Words: 159
Category: holiday
02/19/07 09:36 - ID#38213
Quick Overview of the Weekend
Most of this weekend generally sucked. I spent a long time programming stuff that should take very little time, if I had the proper tools, a quick dual processor machine with lots of ram and a fast internet connection. The thing about being a web programmer that sucks is not the development but the incessant testing in diverse systems. If if you follow the prescribed way of writing client side code, there is no guarantee that any display mechanism(browser) is going to respect the rules. Thus I spent a million hours testing. My vaio s360 linux system is just not cutting it. The system just doen't have enough computing power.
I want a powerbook that does mac, linux, and PC all in one with 3 GBs of RAM. One of my co-workers has this setup. It seems like the dream development platform for web designer. It would have the possibility of saving me hundreds of hours in testing.
It looks like I might need to settle for a mac mini at this point and just give up on having a powerful laptop.
I am tired of snow but not too tired, like if I had a better computer, I would probably enjoy the snow.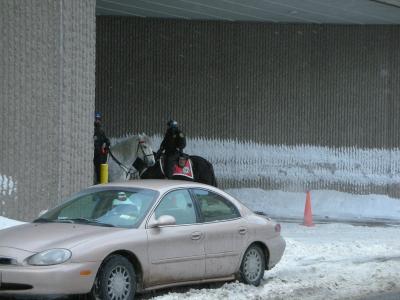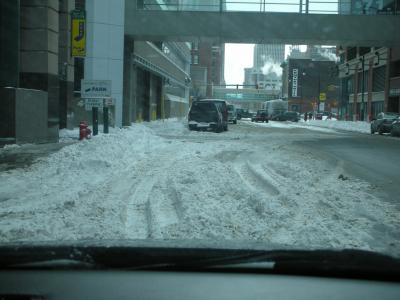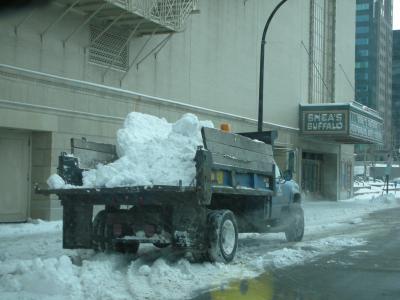 Oh teds dogs. We go every time
(e:mrdeadlier)
and
(e:enknot)
's friend comes to town. Notice the neutrino in the background there.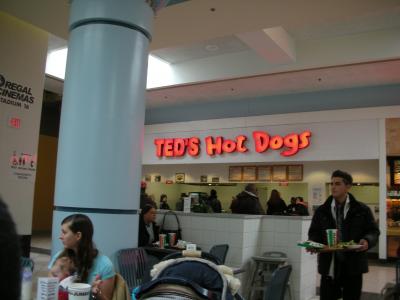 Remember my infrared pics, I swear I caught a ghost on one downtown by Lafayette square.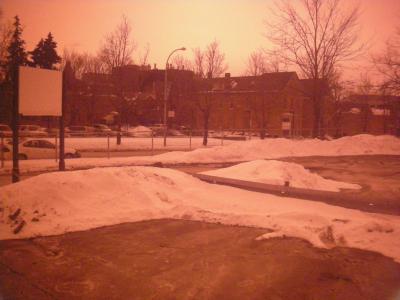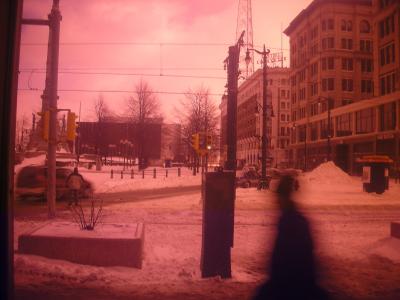 Here is some of the decoration from inside the building.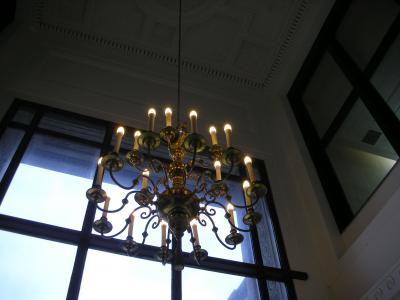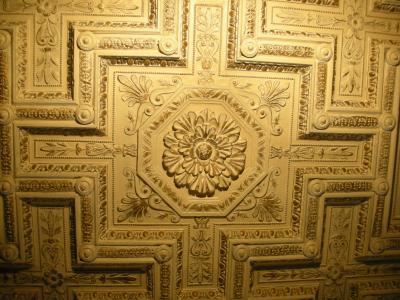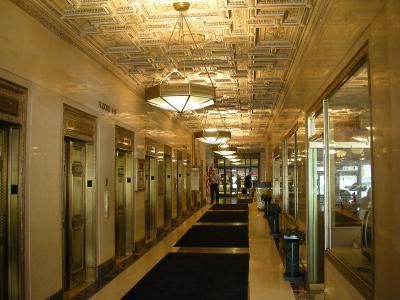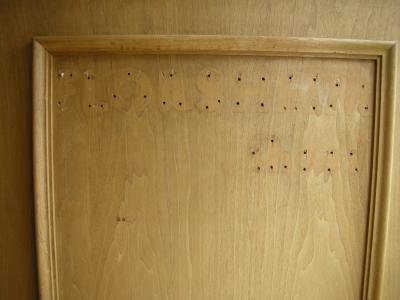 On Saturday I went to my little cousins' birthday party.
(e:mike)
got so excited so many times, you would think it was his birthday.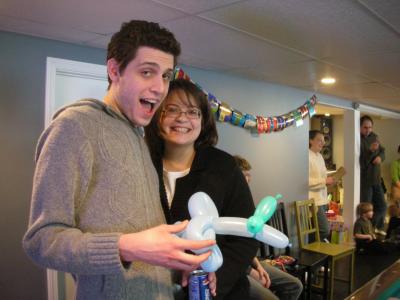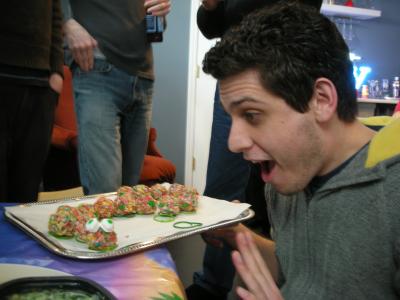 Mikeosaurus with the dinosaur head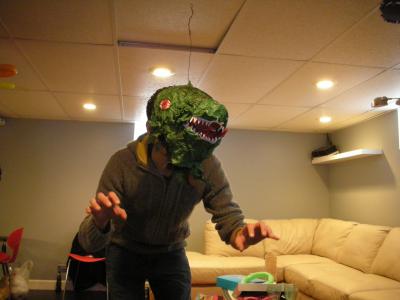 (e:matthew)
and his swan hat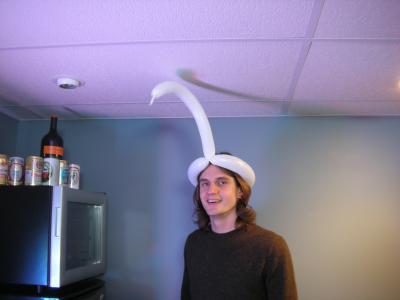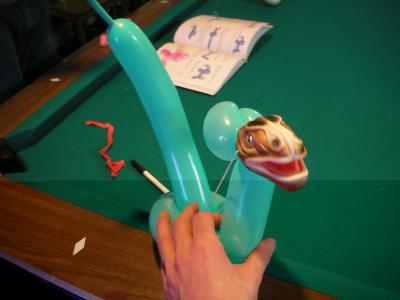 The kids got their own SUV.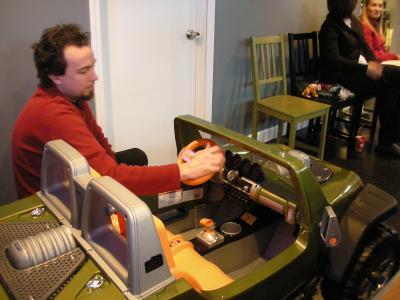 My cousin jennifer is a balloon clown. Well not really but when she was a kid she learned how to tie balloon animals and we had a lot of fun playing with them.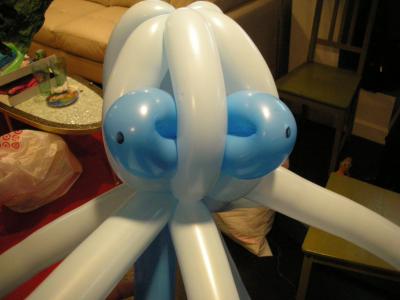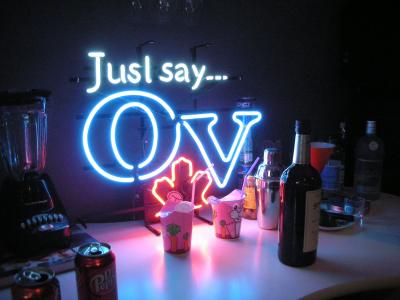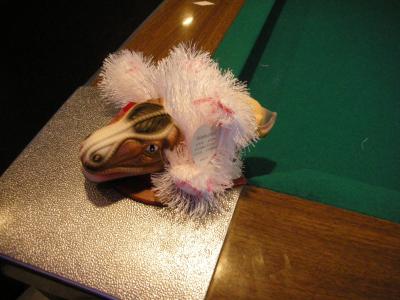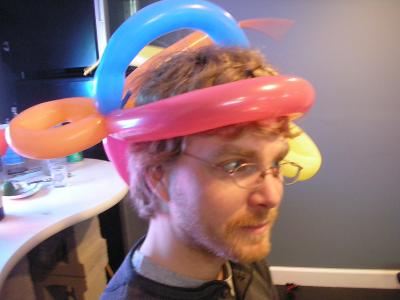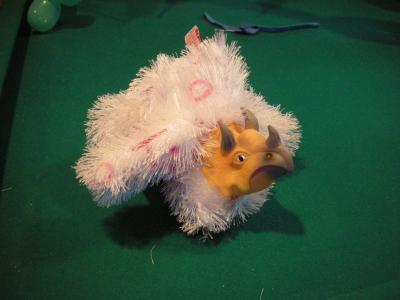 My little cousin got a million action figures and toys, even some historic ones like this death star.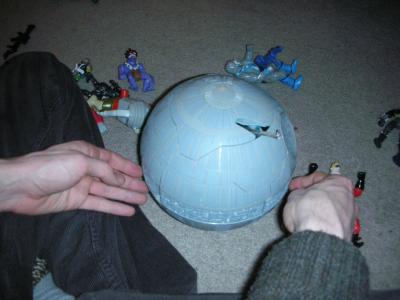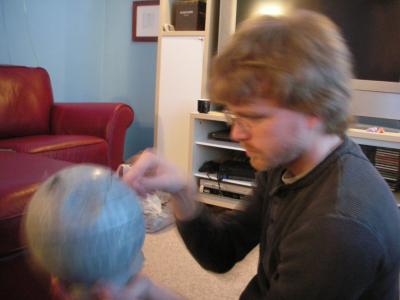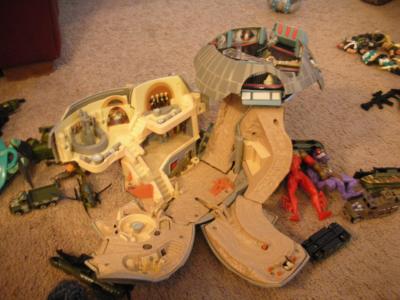 The mice had some food to eat in the attic. They got in the tortoise hay seed. Actually, there are no mice anymore, but cleaning up after them was fun. It is nice to have them gone.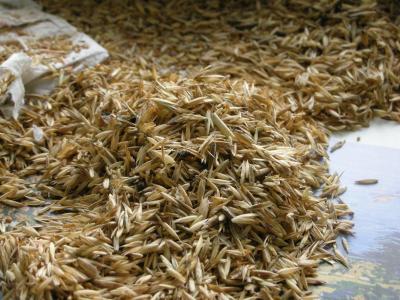 I also cleaned the kitchen which involved washing out the entire fridge. I can't believe how disgusting some of the things were.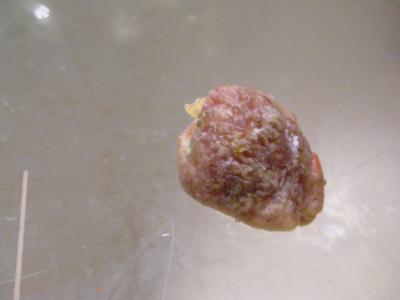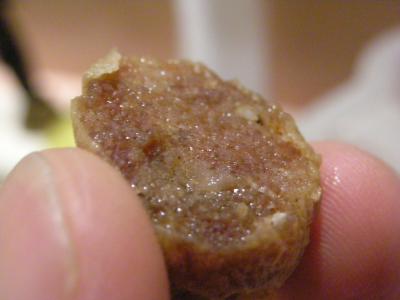 This was in the tray under the fridge. The mice had used it as a birdbath. I not only cleaned it all out, I also fille dit with salt so that if they ever come back they will get no water there. What the fuck is it?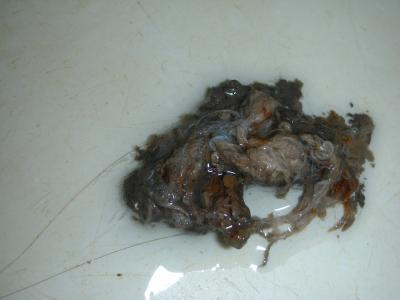 Permalink: Quick_Overview_of_the_Weekend.html
Words: 509
Category: holiday
01/10/07 11:38 - ID#37636
My Birthday Party
On Friday, January 19th I am having a birthday party at the 24. I am thinking it is going to be a pajama party. Wear whatever you want. I will actually be 30. I haven't figured out the details yet but just reserve some time in your schedule. Everyone is invited - accept Nick Matteliano, who keeps issuing threats to the estrip.org online community
(e:news,935)


Permalink: My_Birthday_Party.html
Words: 65
<-- Earlier Entries