Category: electric unicycle
01/30/22 06:19 - ID#60878
Building a custom copper Kingsong s18 stand in Buffalo
Now that I euc in the snow all the time I needed a nice tall stand for drippy tire.
I decided to go with copper because it's strong and relatively easy to shape.
I have a plastic 3d printed one near my desk at work UT wanted something nicer for the house.
Started with 10 ft copper pipe.
Cut 2, 6in and 6, 8 Inc lengths of pipe with a hand pipe cutter.
Sanded them down with sand paper and a wire brush.
Then using flux, mapp gas and solder, joined the elbows.
It needs to be 6 inches wide and around 8 inches tall. Having 8 inch long rains also makes it easy to set the unicycle on it without having to get it just right.
After I sanded it down to look nice and remove and pipe branding.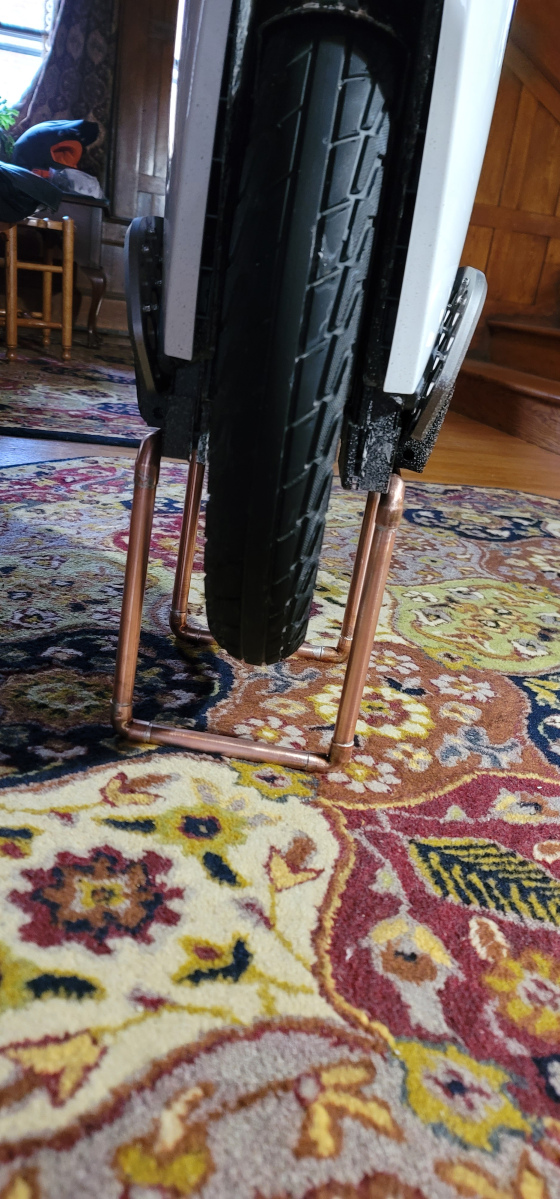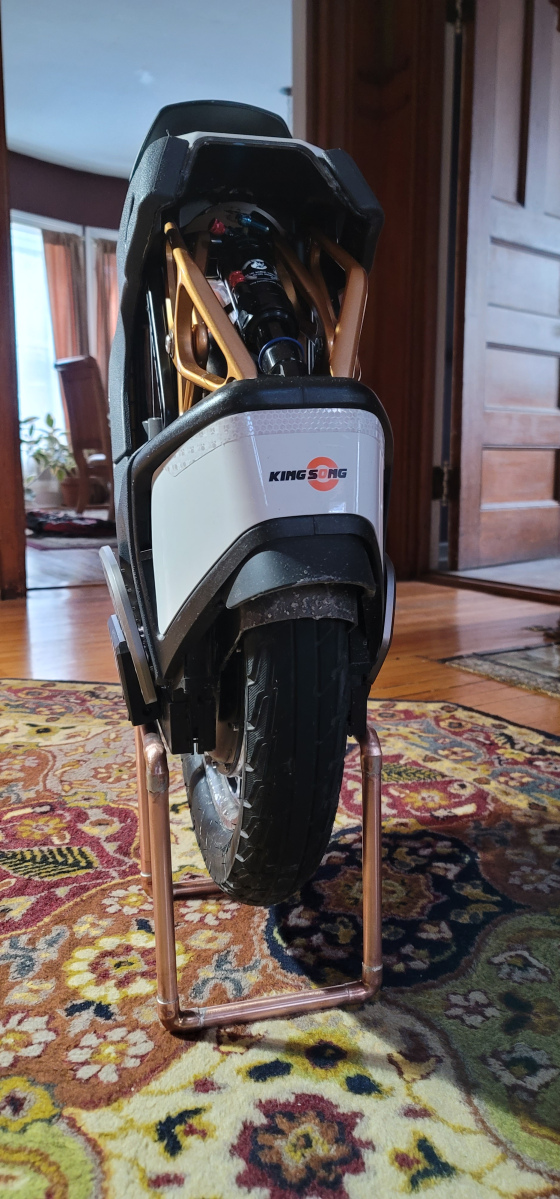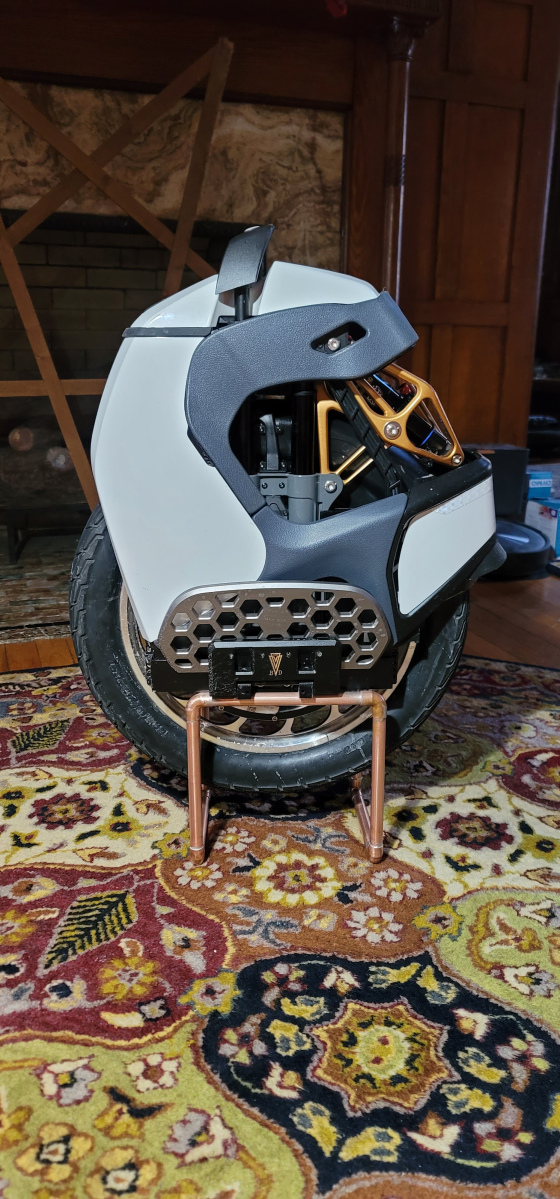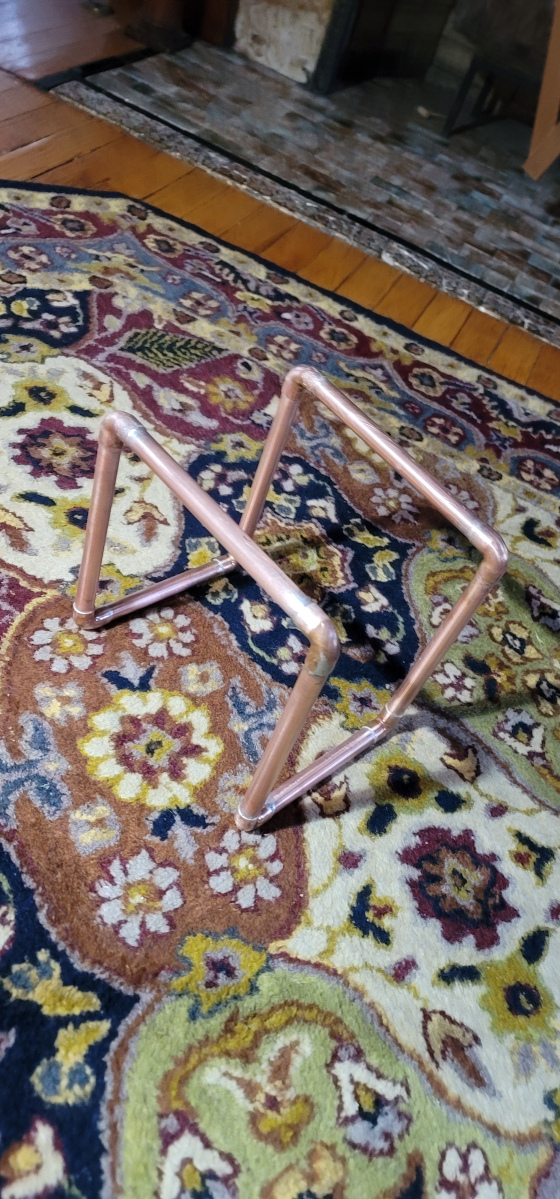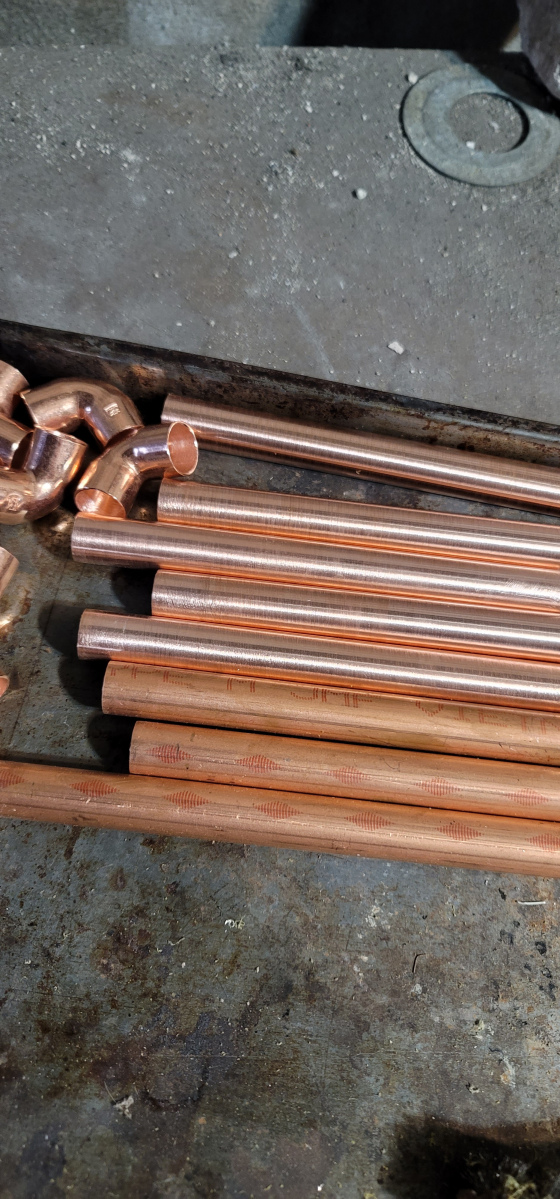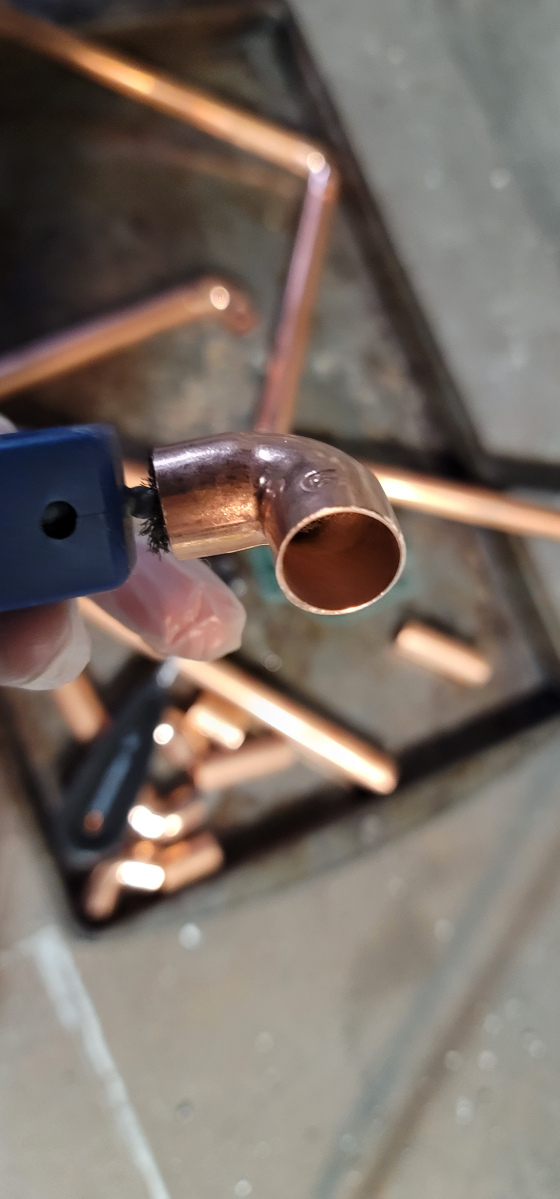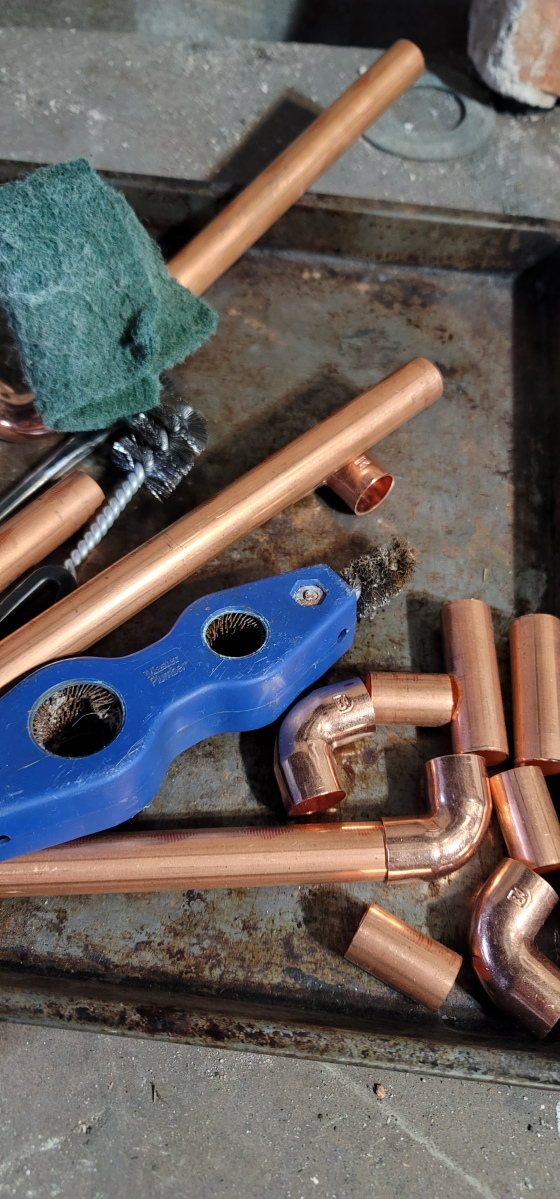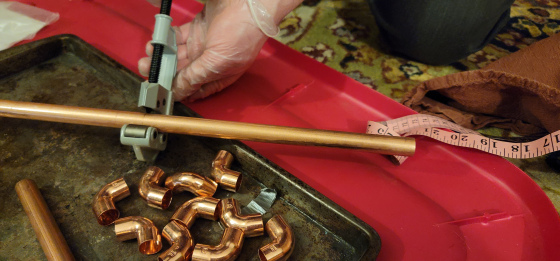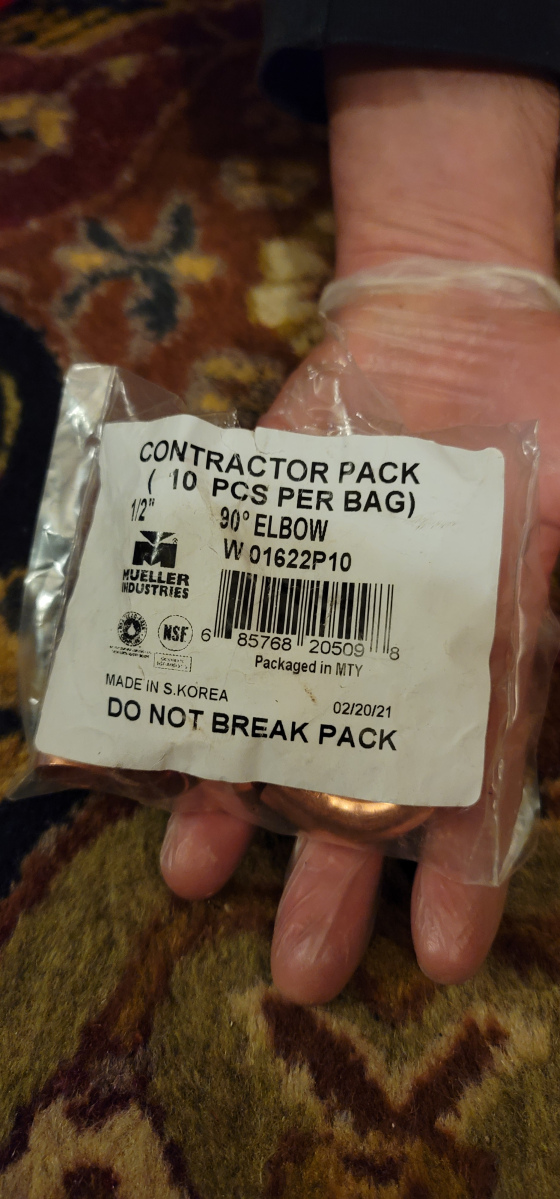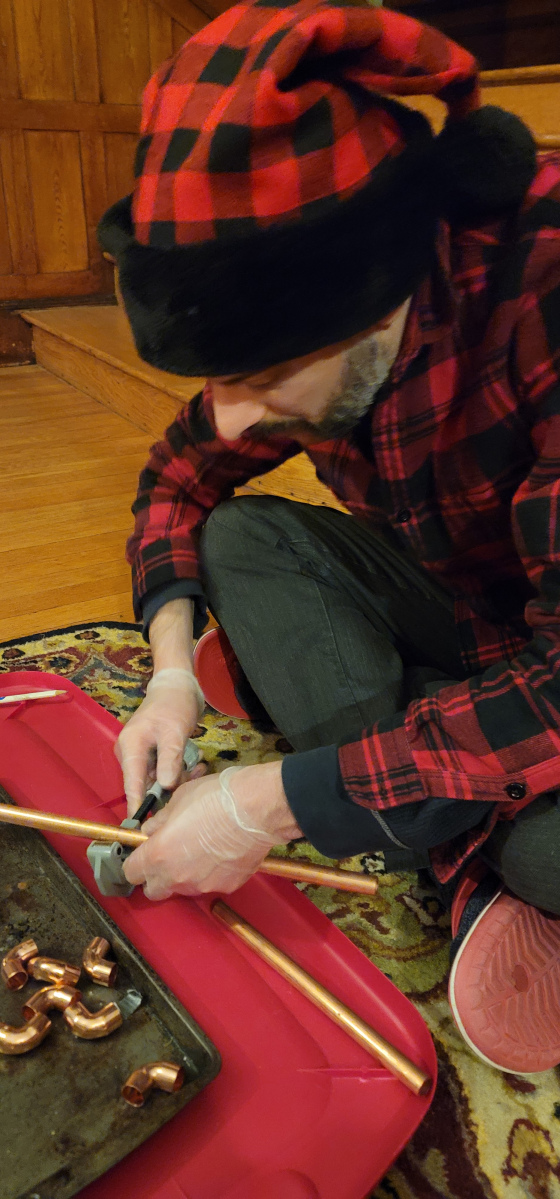 Permalink: Building_a_custom_copper_Kingsong_s18_stand_in_Buffalo.html
Words: 143
Location: Buffalo, NY
Last Modified: 01/30/22 11:37
Category: electric unicycle
01/30/22 06:07 - ID#60877
Kingsong s18 lift sensor repair
I just recently replaced the control board on my s18 after I tripped over the powercord and sadly cracked the power socket.
Sadly, after the surgery was complete, the lift sensor on the Kingsong s18 did not work when I would lift the handle to carry it while still on :( Instead, the wheel spins out and was really inconvenient to have to turn on and off to carry it somewhwre.
It was hard to find answers but Jason from ewheels.com

had a tip. Apparently, the lift sensr works by magnetic field detection and the if the magnet on the motherboard is not directed toward the trolley handle where the corresponding magnet sits, then it can't detect its up.
So I reopened up the EUC and moved the magnet sensor toward the handle a bit. I tried it a few times till it was perfect then screwed everything back in. Works like a charm now everytime. Happy to help anyone who needs it.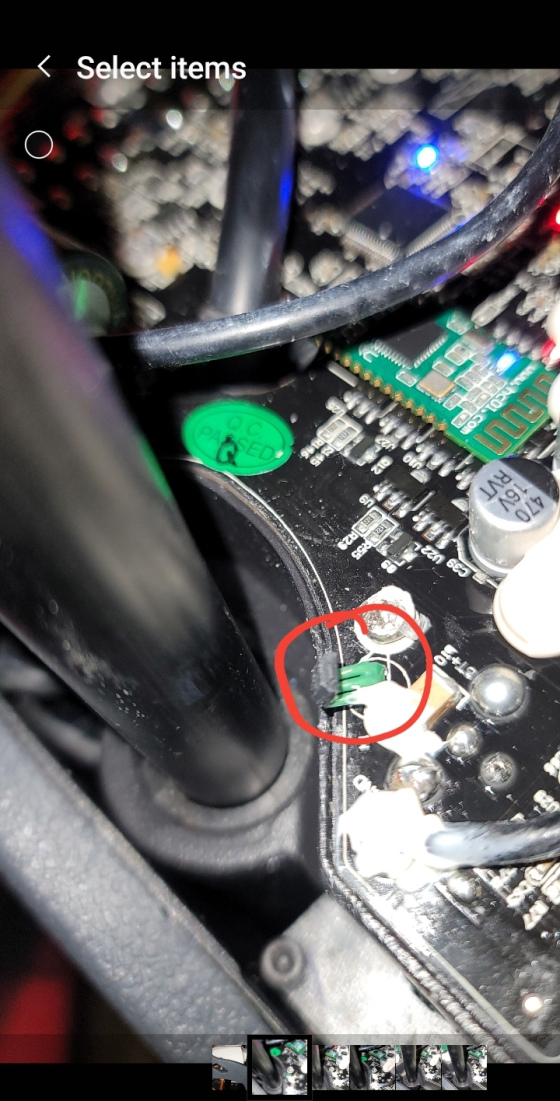 Permalink: Kingsong_s18_lift_sensor_repair.html
Words: 169
Location: Buffalo, NY
Last Modified: 01/30/22 06:07
<-- Earlier Entries