Category: conference
05/11/08 03:40 - ID#44301
Maybe never another confernce
Getting a virus at a conference is one thing. Getting the norovirus is yet another. I am so glad this was not me.
For most techies, it's generally not good to be associated with a virus of any sort. But folks at Sun Microsystems and organizers of this week's JavaOne software conference in San Francisco may have felt especially queasy when they heard that local health authorities were tracking an outbreak of stomach flu at the Moscone Center in recent days.

With up to 70 cases reported, the city health department said it suspects the culprit may be the highly contagious norovirus - a real virus, not the computer kind.

Symptoms usually last only one or two days, according to a bulletin that city officials issued this week. But they can include vomiting, diarrhea, cramps, aches and even low-grade fever. And the virus can spread easily from contact with someone who hasn't washed his or her hands, or from touching a contaminated surface.



Permalink: Maybe_never_another_confernce.html
Words: 170
Category: conference
03/26/07 10:33 - ID#38644
Web Design World
Well day one took us through the CSS you'd learn in intro to web design. Hopefully, something more exciting will be on the plate for tommorow. This woman in front of me asked the man next to her what a 'div' is.
It's nice to find out most of the choices
(e:enknot)
and I have made are also backed by other industry professionals.
The food was tasty. I even got my own personal size chocolate cake. Somehow a pigeon got into the conference. I fed it some cookies.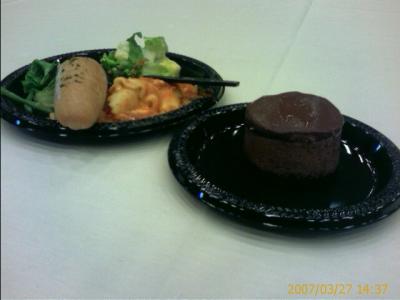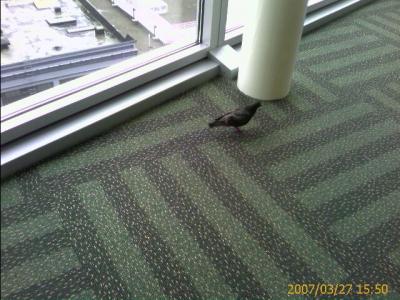 These dolls are so damn freaky.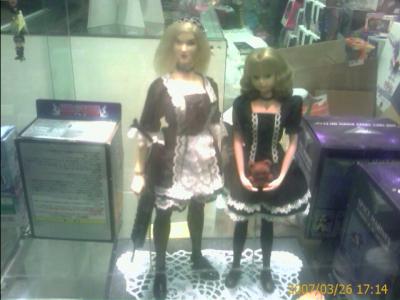 Permalink: Web_Design_World.html
Words: 101
Category: conference
03/26/07 02:10 - ID#38626
Ajax Speech Quote
"You don't want to develop a javascript framework. That hard work has already been solved by the really smart people."



Permalink: Ajax_Speech_Quote.html
Words: 20
Category: conference
03/26/07 01:10 - ID#38625
ruby on rails
This has become a ruby in rails promtion event. which is fine with me. The speaker just went off how hard php is to maintain because it's all speghetti code. The way he talked about it, it seemed like the only php code he saw was code that hobby programmers wrote for php3.

Woman1: this is crazy. It used to be an event that promoted microsoft. Didn't he see how many peole raised their hand for .net

woman2: well, I am going to try ruby if it's the future.

woman1: I don' think microsoft will support it. All our servers are microsoft, and it's too expensive to switch.

hahaha




Permalink: ruby_on_rails.html
Words: 109
Category: conference
03/26/07 12:15 - ID#38623
So I made it
I am at the san fran web design world conference now despite freaking out about thinking I was enrolled n the wrong connference.

They just asked developers what they are using. Hands went up and percentages you would expect for microsoft's .net, php,and java technology. What surprised me that only like two people raised their hands for rails. I was totally surprised.

Did you guys know tthat less than 5% of people publish more than once a week on their blogs?



Permalink: So_I_made_it.html
Words: 81
Category: conference
10/31/06 06:16 - ID#32803
Vendor Product Infomercial
So far the conference has been a sort of vendor product infomercial. I hope tomorrow with it's focus on search will be more interesting.
I know it's not just me being picky because I hear other people complaining and so far a couple people have even challenged the speakers on what they were saying.
In the future, I would rather attend a developers conference, like the PHP one right near by or the database DB world conference in Toronto last month.
At least california is cool, sushi is cheap and they gave me a free ipod for registering early.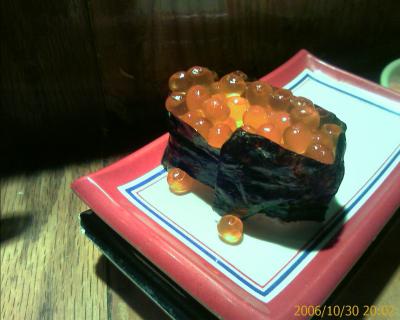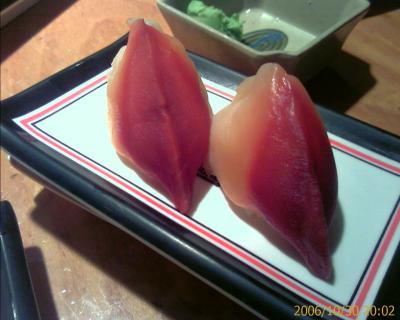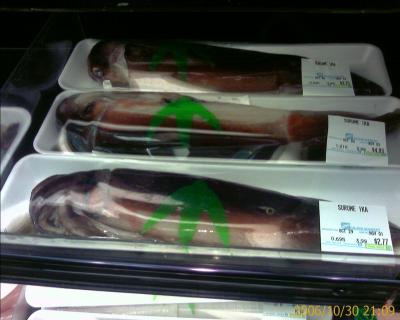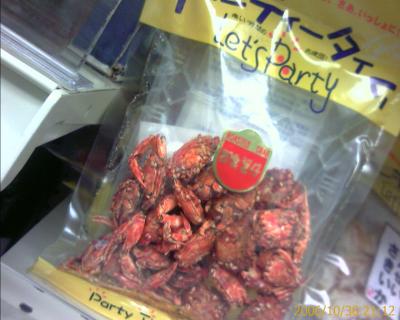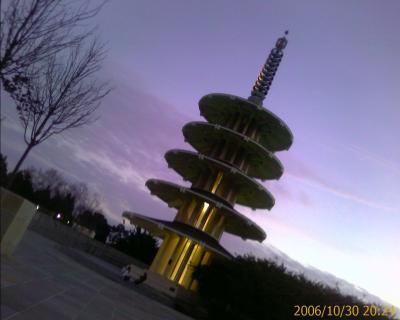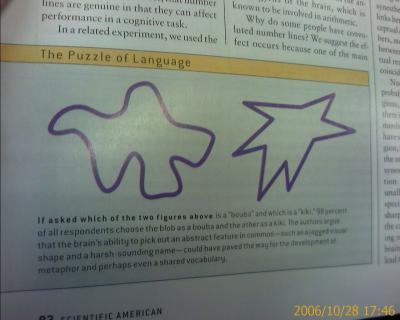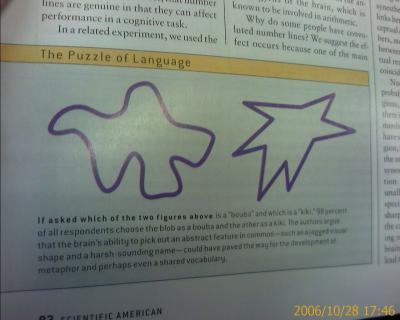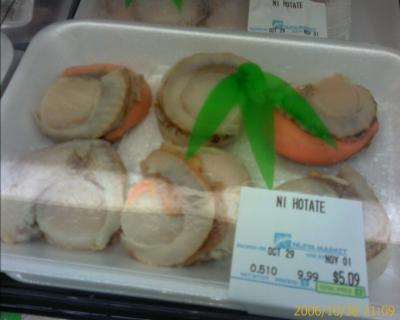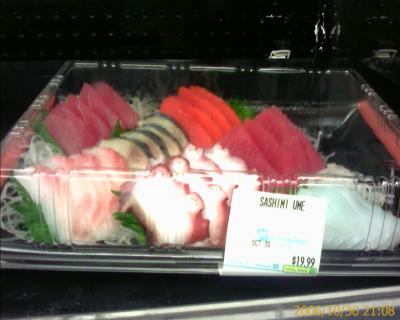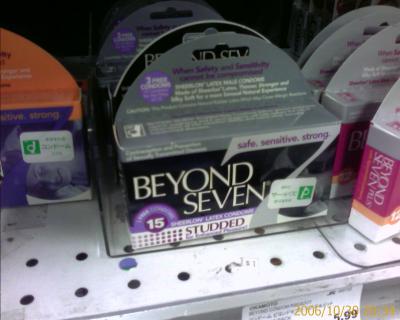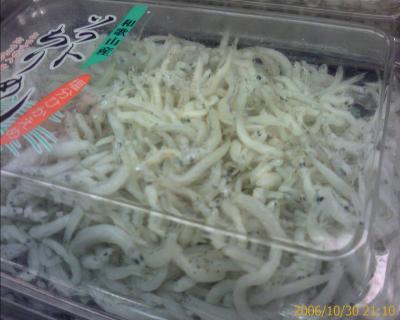 Permalink: Vendor_Product_Infomercial.html
Words: 121
Category: conference
10/31/06 02:16 - ID#32802
One dot of service
I am at The KM world intranets conference now. Skipped the google adaptive path guy web 2 speech for one on network metrics. I found it interesting but am amazed at how product centric it was.
Got a free ipod for signing up early. Ipod number three. The new washing machine hasn't eaten one yet.
So here I am at this big fancy corporate intranet conference and the graphic on the back of the program show an intranet on mac os 9 explorer. Low design budget? Things that make you go hm.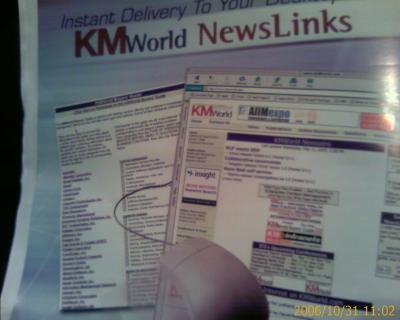 Permalink: One_dot_of_service.html
Words: 93
<-- Earlier Entries