Category: travel
07/11/12 12:46 - ID#56604
Sites Around Pittsburgh
Considering we were only there for 24 hours we saw a lot of stuff. I think my favorite part might be swimming at Presque Isle state park on Lake Erie on the way home. The water was so clear there there hat I opened my eyes underwater. Unfortunately I got no pics of it.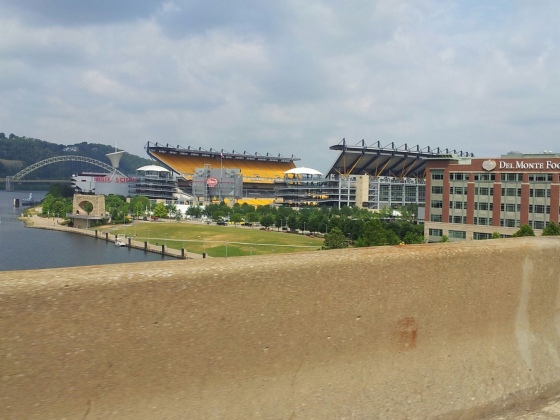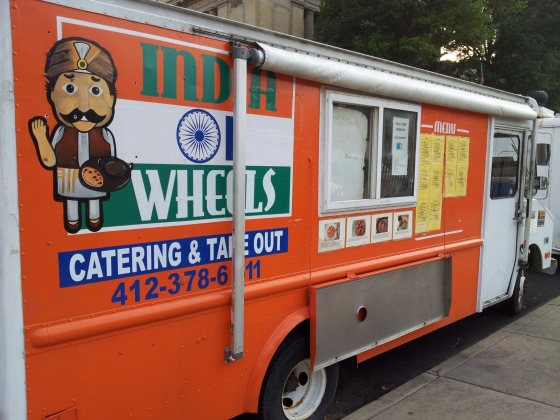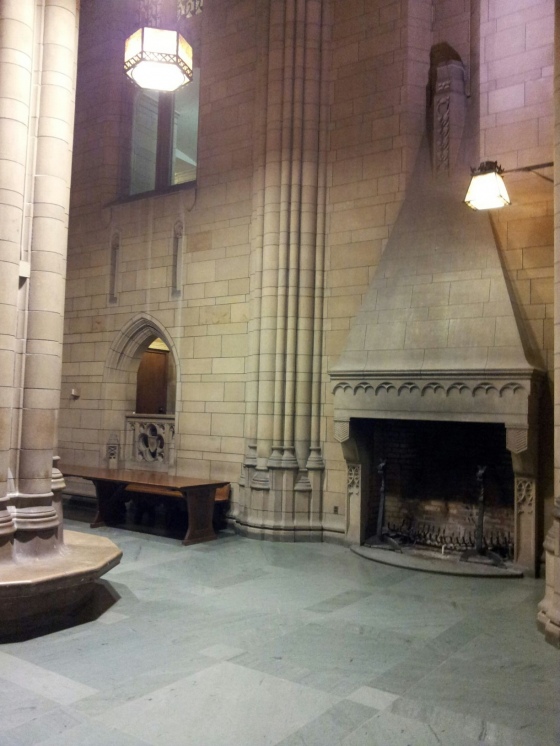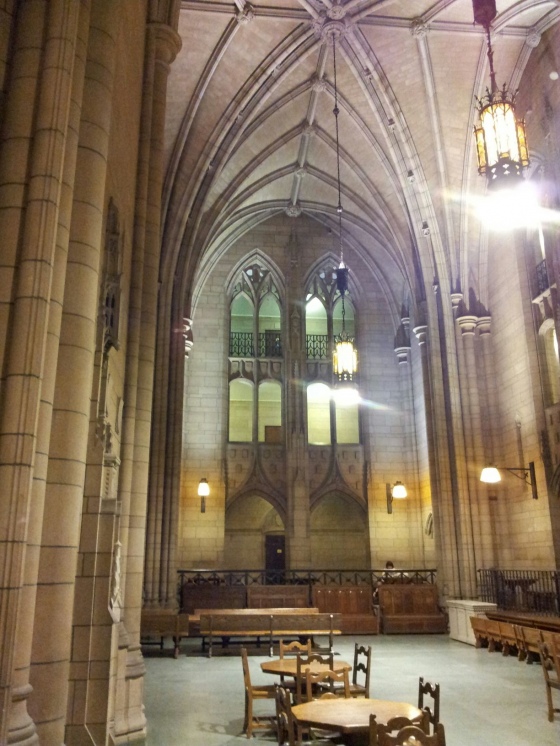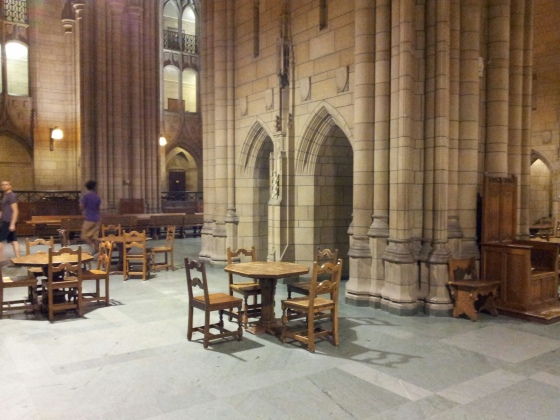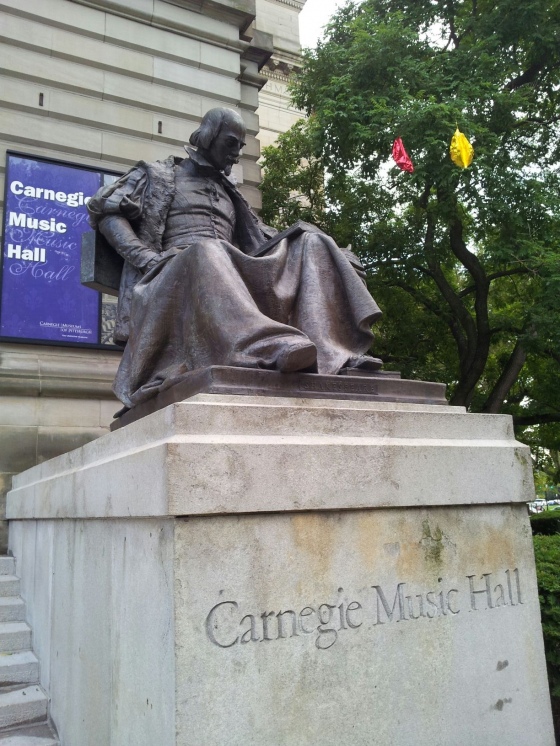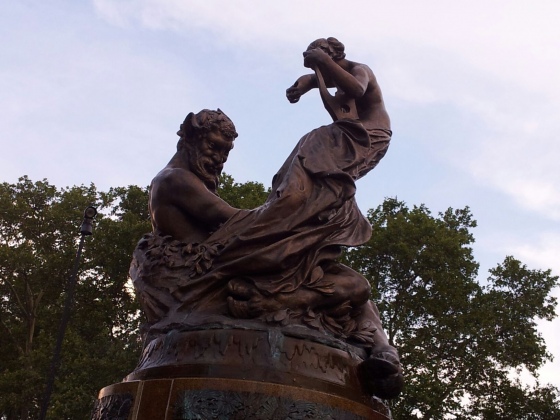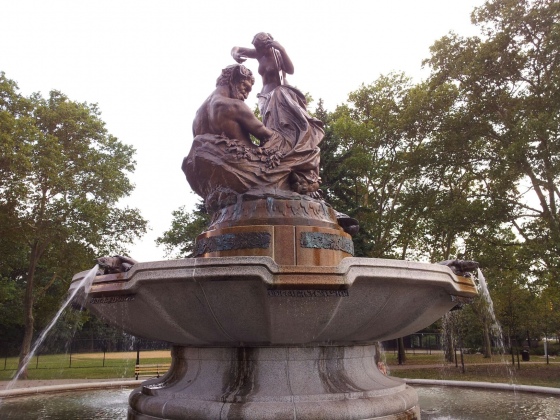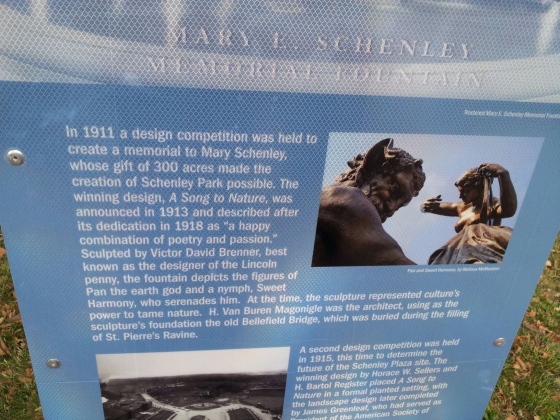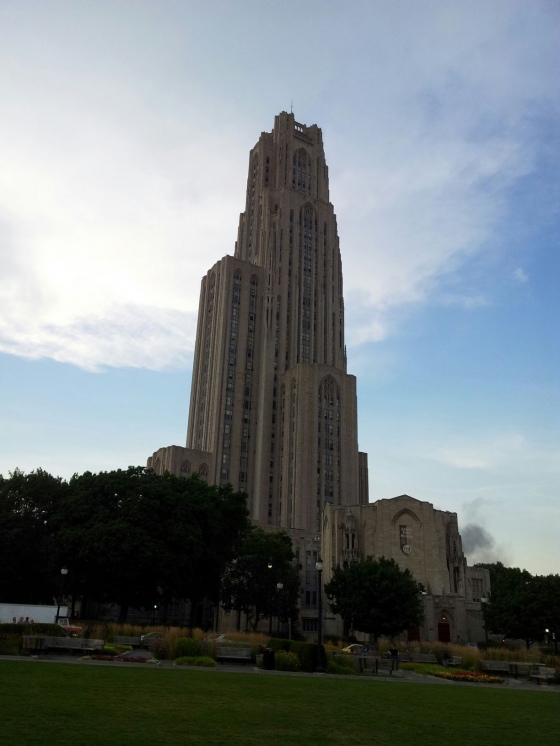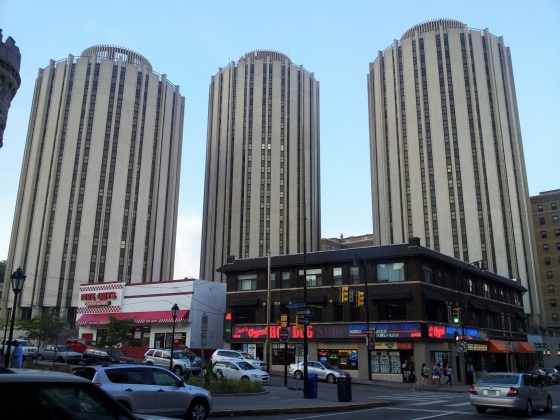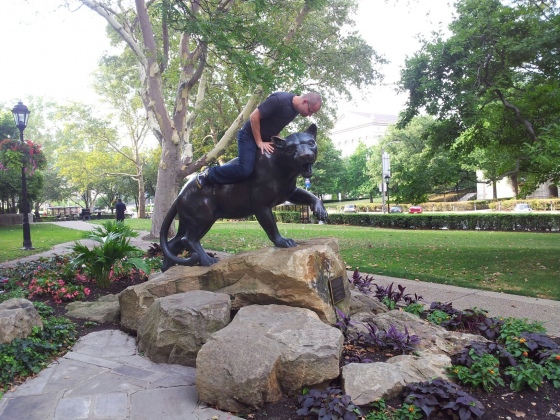 Permalink: Sites_Around_Pittsburgh.html
Words: 67
Last Modified: 07/11/12 12:46
Category: travel
02/15/12 04:50 - ID#56065
On the way to NYC
Almost missed the plane. My sear is 20a and I accidentally sat at gate 20 waiting. I clearly am bad at air travel. Ended up being the last person on the plane.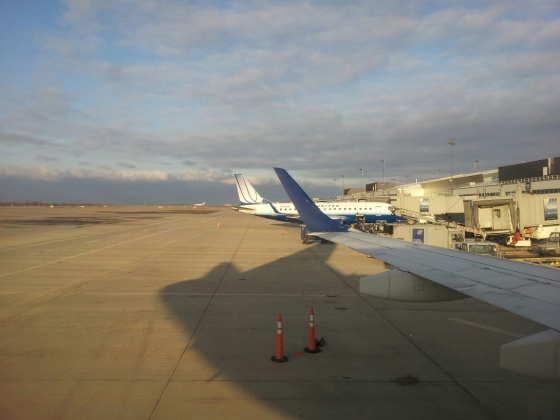 Permalink: On_the_way_to_NYC.html
Words: 32
Last Modified: 02/15/12 04:50
Category: travel
10/29/08 11:20 - ID#46417
Vegan goes to Africa in 1996
Me in Italy just before I went on the trip I am writing about. Ya, I know its obvious I am not drinking that water? Its sad because the picture in the background is our ancestral farmhouse in Italy and I accidentally rewound the film and took pictures over the old ones. Thank god for digital pics now. Too bad I didn't even bring a camera with me the whole month I traveled around Southern Europe and Northern Africa.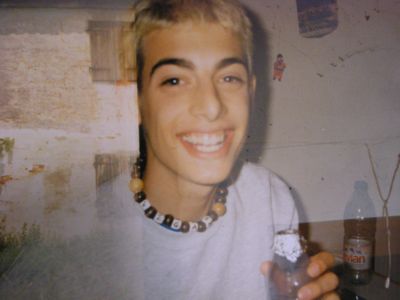 Here is the letter. I am a little embarrassed about it because it shows how naive I was as a 19 year old. Its almost half a lifetime ago. If I don't publish it I will probably lose it now that the physical letter is in my hands. Feel free to skip around.
Dear Mutti und Vatti,
Well your old most prodical son has finally written. but in actuality he has not. I have changed so much since I have been here that the oold Paul image is pretty much obsolete. I think you'll be very happy because I gave up everything whih you hate most. I have had so many magical life changing expereinces - it's just intense. First of all I have seen in Africa what it is like to be really poor. It cerrtianly makes American homesless people look lucky. The reason I spent so much money is because I gave it away. And it's not like in America where people say, oh he'll spend it on drugs or booze. There are no drugs or booze in Africa for these poor people.

I have made a difference in many peoples lives here. We met these girls Pat and Lisa from Toronto. What a coincidence huh. Anyways, Pat 35 is so I can't it explain it but I made a difference in her life. One night we all went and sat in the marketplace in Marakesh. Mind you, this is not even remotely normal for tourists. We sat there on the ground. This is were the poor go at night to tell stories, act, fight, etc for money just to live to the next day. Spectators gather around and throw money. As we sat there I was shaking as usual because I was wearing my day clothes at night and they say the desert is four seasons in one day. Anyways, a black boy who I thought was like 16 but turned out to be 19 brought me a lantern and some broken toys. At first I thought it was a joke but then I gave him a cigarette and we sat together. Soon about 200 arabs crowded around us. We went from Spectators to becoming to the show.

Soon this poor old woman came down from the mountains she was shaking hard with Palsy and had with her three small children. One was retarded. She through several letters to the poor guy next to me. He read them aloud. Her daughter was a prostitute and the 3 children were her illegitimate grandchildren. One girl was retarded. The old woman started crying. Almost immediately the poor people and spectators alike began to cry. I was totally detached as normal because I refuse to cry in public. I guess its just a personality flaw! The people gave her a lot of money and she told of how they were starving and needed to get the daughter out of jail. The poor people that had been playing and begging for money then started to give her every last coin. They were so desperate yet so giving. In the end of it all, the retarded girl stole 10DH from her grandmother. The poor man next to me beat her unforgivingly with a shoe. It was so sad that Pat left. I went with some Arab man to find a bathroom. When I came back the circle had dispersed. If we had not been there no one would have firmed that large circle and the old woman would have have had no forum to tell her story. We really made a difference.

That night when I came back from checking on Pat I brought with me a backpack full of stuff for the black kid who gave me the lantern. I brought him things that were import to me so that I could feel their lack in my life. I have him the chirstmas he never had. He had no shoes so I gave him my new adidas hemp shoes, a pair of new shorts, a jar of oh so hard to find vegan nutella and this cheezy porn magazine that Holly and I found in he train station in Italy. I had kept it to send to Amy (Arizona) as a joke but he was so poor to have a chance at marriage so Lisa said I should give it to him. In the bag I put lots of change and my "coke is it" shirt.

He was so happy. I thought he was about 16yrs old but he was 20 and he swore to it Anyways that night when we left I gave him 100DH. He flipped, gosh, to me that was only $10 but it had the buying power of $100 US in America. A load of bread here only costs 1DH.

The next day we went to dinner at Happpy Hours. He was the old guy tman who they bought rugs from and I bought a robe from. He gave me a free ashtray, braceltts, a blanket not to mention dinner, teat, fruit, etc. He was so thrilled that I was vegan and it was his son that freed to tortoises I bought. Two were tiny like baby Sahara when she was first bought and one was a bug boy one. The troitoises were so happy with all the food I bought them. They ate all day long. Pomegranite, apple, pear,grapes, tomatoes, carrot, banana, and lettuce. They were really happy.

The couscous we ate was so good and made with all kinds of vegetables. Pat ate a hot, hot , hot pepper. At first she just nibbled the front but then she ate the whole thing because she felt bad throwing it out or spitting it back out. You should have seen her face. She always feels bad about everything.

I never expect 25 year olds to apologize to me about things. Luckily, Happy Hou son asked her to help prepare the couscous at his house. The mother loved Pat. Pat ended up feeling bad and buying the mother a dress and shoes. Then the mother tattooed Pat's hands with Henna. It was a temporary dye that lasts about 2 months. I bought some of the mix because it was so neat. One day Happy Hour also had me over for soup. It was tomato, chickpea, moroccan soup. The first day I was there I spoke only German and then when Pat and Lisa came I spoke english. They, the 2 sons Mohammed and Abdul speak Dutch, English, Spanish, French, Arabic, German and some Swedish. The only words that the old man kew other than arabic were Happy Hour, goof, and mange, mange in french. I promised to send the one American sports shoes. And they promised to give me a place to stay if I came back.

Oh yeah, in Barcelona we experienced art. Not at a normal level but an the extreme. Barcelona in the most art intense city I can imagine. It has so many parks, gardens, museums tc. We did Joan Miro, Picasso, Dahli, Gaudi. Gaudi had the most unbelievable architecture on earth. Dad would have loved it. We mets some other American kids there, It was so much fun. But not so drastic or as mind boggling as Africa. Barcelona is definitely the place to go in Europe. It is liek an old Toronto. Its pretty safe, not everywhere, but close. Its is technology meets old world style. The markets are so huge and fantastic If you come you must go there. You really must go someday. You and dad would love it. Michael could stay in, out in the big ole F-burg.

Oh I guess this is the biggest news of all. I proposed to Jessica. i really lve her for sure. Everyday without her seems so empty compared to when she's with me. I am glad that I came here to find that out because now I really know. I hope she accepts. I wrote it in a letter from Italy and were still not home home yet to find out.

Actually, I just left Paris about an 1/2 hour ago. I have one word for France - Anal. Everyone here is so unfriendly, unhelpful and pretentious. Well not everybody. We met a lot of nice people in smaller southern town and in Nice but this Paris thing is just too much after the Africa experience. They re so haute, extravagant, self-absorbed and just about everything I used to be and don't want to be anymore.

Thanks for raising me the way you did. I think me and Holly were discussing this intensively - that coming from a stable family with one parent always around made me special. I am always grateful. Oh well, I can't wait for school to start. Tell Nonna to call me soon. I guess I can call here or write. I'll call grandma this week.

You know after straying as far away from Christianity as possible I think I recaptured its best aspects in Morocco. Ironic isn't it that it is an Islamic country. None of the supernatural stuff thought. Just the good old fashioned Love They Neighbor.

Vegan


Permalink: Vegan_goes_to_Africa_in_1996.html
Words: 1606
Last Modified: 10/01/13 12:54
Category: travel
04/22/07 08:58 - ID#39007
Watkins Glen Disappointment
I am emabarssed to admit that this is how I spent my Earth Day. Dave drove us to Watkins Glen in a giant van today to do the gorge trail

Holy crap this website got stuck in the mid 90s

Unfortunately, the gorge trail is not open until mid May. So that was accpetionally disappointing as we spent about 5 hours in the car to not be able to hike the trail.
That didn't stop them from keeping the frickin' gift shop open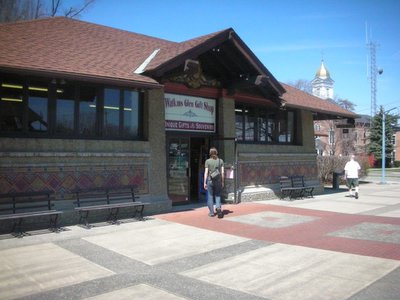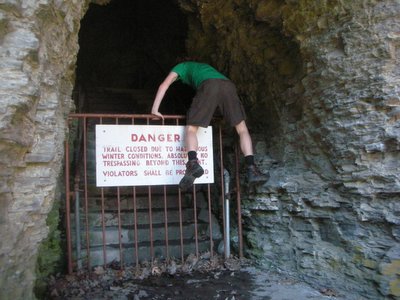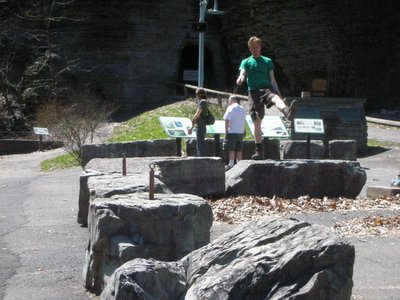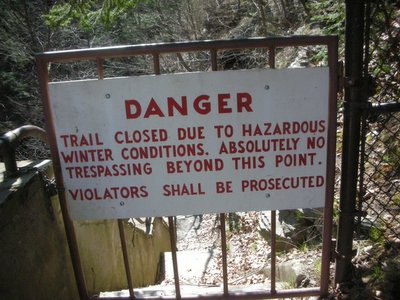 Found this cool hollow tree trunk and took a picture down the top of it.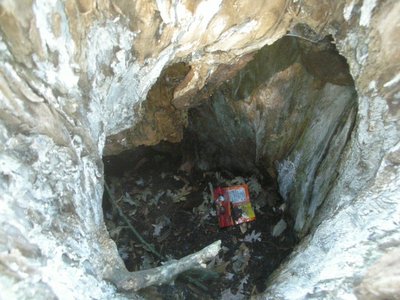 The creek looked so awesome, I wish we could have gone down there.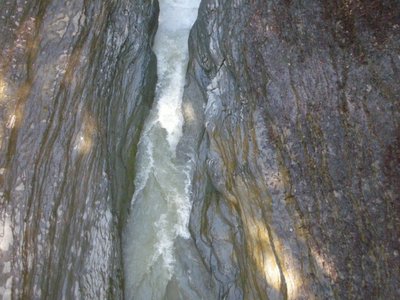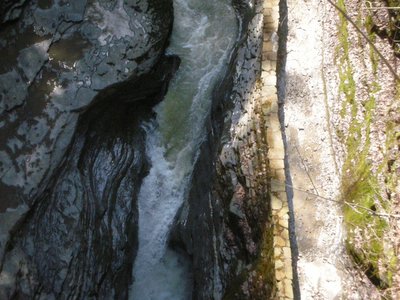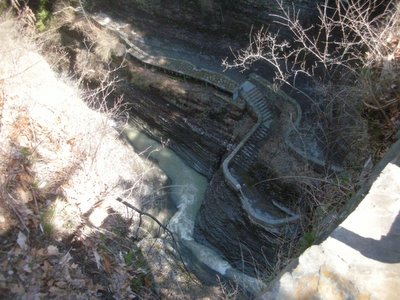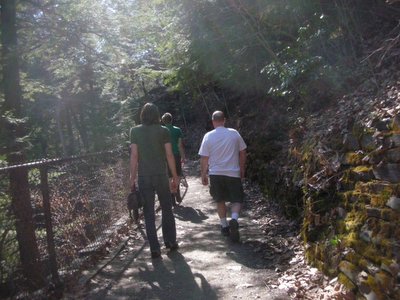 In the end we ended up hiking around a cemetary.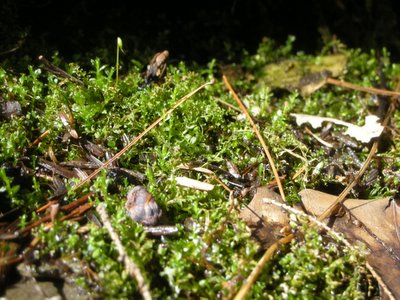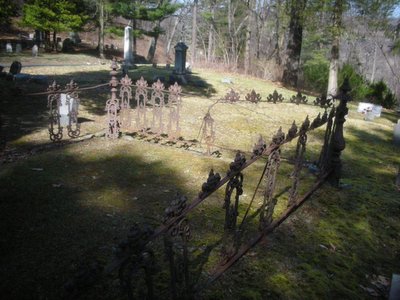 The cemetary was huge, the magee family had their own section.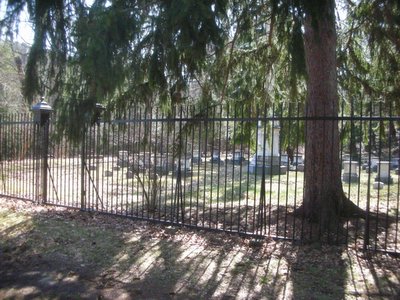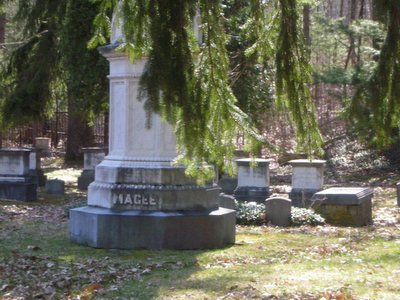 Watkins Glen History
The village of Watkins Glen, in Schuyler County, NY, has been called different names and had many people influence its history since people started settling there in 1779. That year the Clinton-Sullivan campaign against the Seneca Indian villages was launched to rid the area of Indian hostilities who were siding with the British in the American Revolution
Apparently, indians are not people. Seems like time for a rewrite?


Permalink: Watkins_Glen_Disappointment.html
Words: 258
Category: travel
04/19/07 06:39 - ID#38961
On The Way To UB North
I hate traveling on public transportation. There I have said it. It's not that I would rather ride a car, it's just I would rather go nowhere or walk everywhere in my neighborhood - which I usually do.
I am also not so good around foreign people which is weird considering how I am one only once removed. It's just that I am a little scarred of arabs on busses and angry looking asian students since the other day.
Maybe I just hate UB and riding the subway to the bus is freakin me out.
Below are some pics from the camera. The can is some weird rice filled rattle that was used to protest the war by asking them to shut down the recruitment center at UB.
I didn't want to sit near it because I thought it was a bomb at first but
(e:lilho)
rattled it.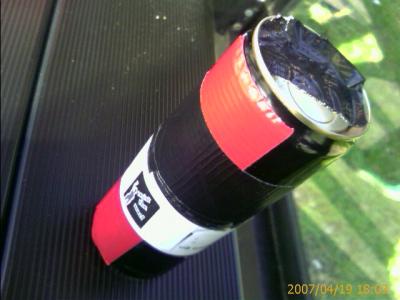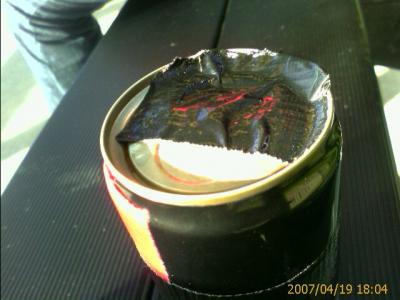 At work
(e:enknot)
and I visited the computer graveyard in order to drop off some CRTs and pick up some flat panels. I was very surprised how many monitors their were.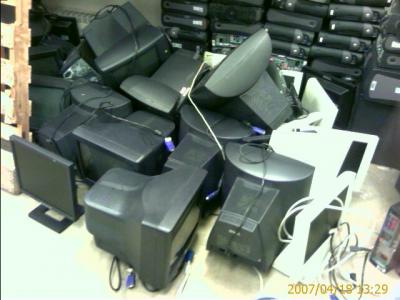 This woman saw
(e:enknot)
and I pushing the cart with the monitors on the bottom and the mouse on the top. I think it appeared that we were just using a giant push cart for a mouse.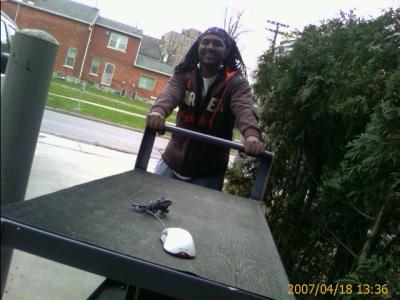 Permalink: On_The_Way_To_UB_North.html
Words: 227
Category: travel
04/14/07 11:51 - ID#38883
Morocco and the boom boom
Back in 1997 I spent October in Morocco. Recently, I was saying how I did that at just the right time before it seemed especially scary but the person I was telling said, Morocco is not the middle east. After giving me a cup of mint tea and a cigarette, I remember one of the merchants in marakesh telling me that I had nothing to worry about because they had a law that if someone messed with a tourist, they would be executed. While I thought it sounded quite extreme, I guess I felt safer in a way.
That kind of law means nothing to the kind of people that actually blow themselves up as happened this week in Casablanca.
By JOHN THORNE AP Writer. © 2007 AP. RABAT, Morocco - Two brothers strapped with explosives blew themselves up near an American cultural center in Casablanca Saturday, and police arrested another three suspects - including one wearing ... explosives.
Honestly, I still felt uncomfortable there and wore one of those traditional, hooded, one-piece outfits the whole time. It was dark brown, I was really tan and had a full beard so I blended ok. It's sad to think I would never visit there again, but I really don't think it is worth it.


Permalink: Morocco_and_the_boom_boom.html
Words: 219
Category: travel
11/10/06 01:16 - ID#32815
Space Shuttle and The Queen of France
I went with
(e:matthew)
to see Marie Antoinette tonight. She traveled far in a horse drawn wagon. The movie was really beautiful like a painting but didn't have much substance in terms of story line, dialog which really didn't matter so much. Kirsten Dunst is just hot.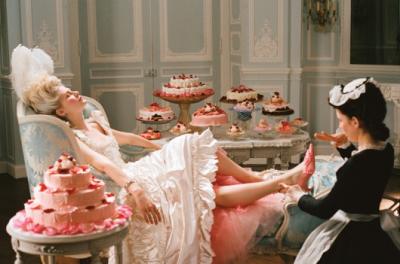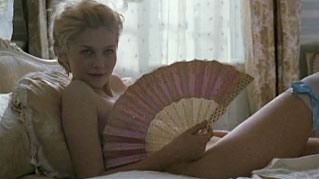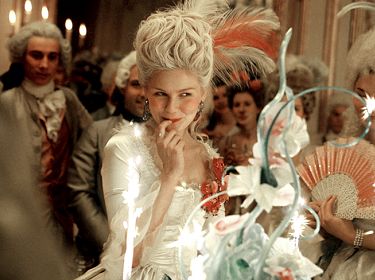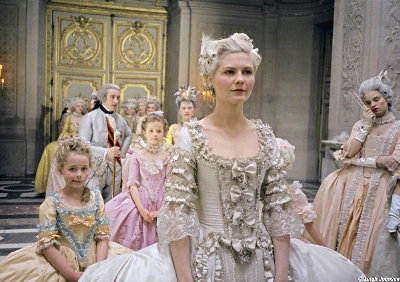 (e:mike)
would really like this. It is a collage slide show that someone made about the movie. If I thought he had access to the media, I would swear he made it.
On the other hand I was looking at some pictures of the space shuttle on google news and I realized just how outdated those piece of crap sapceships are.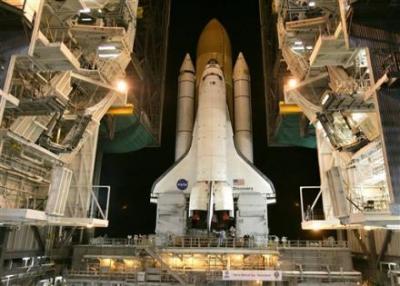 Remember making space shuttle cutout models back in the 80s. Oh my freakin god, I found the cutout online

I am so making one tomorrow at work.
I thought the shuttle was so fucking high tech. Remember the NASA guy coming to your school to talk about the spaceships of the future. I assumed the future was 2000 at the time. I never thought they would still be using space shuttles in 2006. I definitely never thought I would be using a gas based car in 2006.
Think how fast stuff changed in our grandparents day in terms of transportation. My grandmother went from bikes to space shuttles. Did it just stop there? I guess that ended the transportation revolution and we started the information revolution. I suppose there is less pressure to travel faster now that information can proceed us and video and VR realities can project us.


Permalink: Space_Shuttle_and_The_Queen_of_France.html
Words: 281
Category: travel
11/05/06 09:07 - ID#32812
Sketchy People
There are some seriously sketchy looking people on this plane. I am fighting my native instant to exit.

I wish I could get pictures of it.



Permalink: Sketchy_People.html
Words: 26
Category: travel
11/05/06 08:22 - ID#32811
I'm In Detroit
I am back from the sunny day. At least I made it this far. Hopefully, it will be over soon as I can't wait to see MT.
Thanks for everything
(e:twisted)
I had a wonderful time. And thanks
(e:iriesara)
for coming up to San Fran.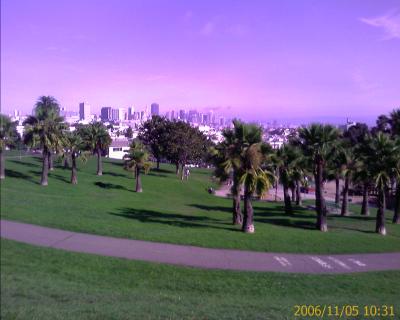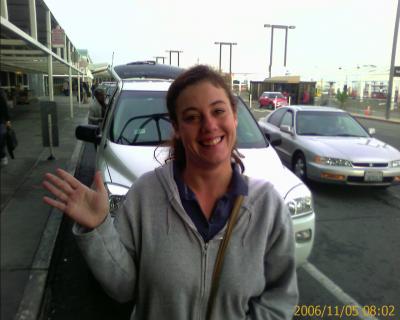 Permalink: I_m_In_Detroit.html
Words: 51
Category: travel
11/03/06 01:39 - ID#32809
Fish, Dogs and Key West?
In reference to
(e:ajay,527)
Did anyone think he wasn't gay?
Just look at his face - he looks like he belongs in Key West.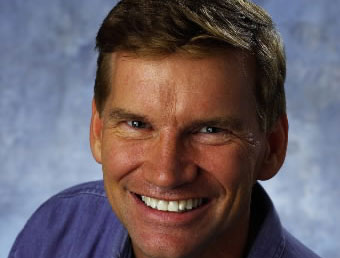 We drove to the Aquarium yesterday in Monterey Bay Aquarium

which was pretty cool after seeing

a coupel weeks back on PBS. The only problem is that we got there at 5:40 PM and it closed at 6:00PM.
(e:twisted)
finagled our way in for free. We got to see the big tanks near the entrance and a bunch of sea anenomes.
I finally saw a skate in the big tank. It would have been better on my dinner plate. I wondered if the different tanks should instead be classfied by flavor combinations. There was definately a lemon garlic butter in addition to a panko encrusted and cocktail sauce tank.
I guess in light of the news

I should probably stop eating so much seafood. Luckily, eating calamari is not bad for the environment as co pared to many other fish because the farming, collection process is very non-destructive. Apparently, they swim up to lights on the fishing boats and then they just scoop them up. Unlike other fish they dredge for.
WASHINGTON -- An international group of ecologists and economists warned yesterday that the world will run out of seafood by 2048 if steep declines in marine species continue at current rates, based on a four-year study of catch data and the effects of fisheries collapses.
We got to pet bat rays. They felt so soft and almost furry.
(e:iriesara)
turned to the woman next to us and said, "oh, these would make nice coats."
I love
(e:twisted)
's dog pooky. So does
(e:iriesara)
.
(e:twisted)
is so lucky to have such a good pet.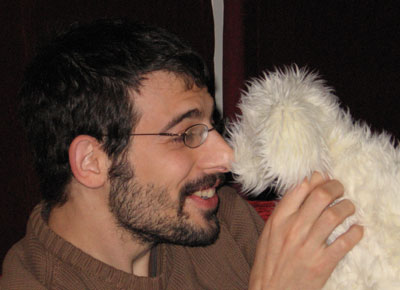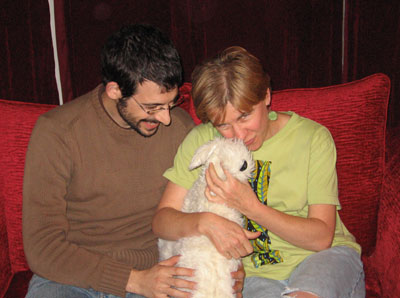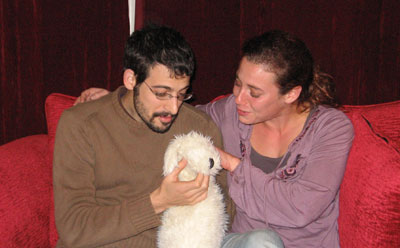 Permalink: Fish_Dogs_and_Key_West_.html
Words: 330
<-- Earlier Entries