Category: mobile
01/03/16 01:34 - ID#60383
T-Mobile Switch - LTE
We switched to T-Mobile from AT&T. I hated AT&T, the customer service department was friendly and quick but they would make up any story. I repeatedly had issues where I talked to 2 or 3 representatives that each had a different story.
Before we left AT&T, our family of 5 (me,
(e:terry)
,
(e:joe)
,
(e:yesthatcasey)
,
(e:xandra)
) was paying over $300 every freakin month. Some months closer to $400. The $36 for a family text plan was the most ridiculous because almost no one texted anymore but it was an insurance in case someone did because it was otherwise $0.20 per text and $0.60 per MMS.
When we heard they were going to up the cost of our grandfathered unlimited plan we decided it was time to just ditch them. I also wanted to add my mother to the account as we got her a phone for christmas and I couldn't stand the thought of the bill going higher. Their shared mobile data accounts didn't work for me either. I wanted everyone to have their own amount of data so no one could hog it.
T-Mobile had a special and for $160 we got 6 lines unlimited talk, text and 6GB of LTE data. The speed is really fast. Even faster than I had with AT&T. Sometimes I think all the iphones of AT&T made the network slower. I remember before the iphnes were LTE it was much faster.
Anyways the best part is that we can use it in Canada. Living a 15 minute walk from the Canadian border. Even just swimming in Fort Erie it was such a pain in the neck that we had no service. I think this will result in me traveling to Toronto much more.
I hated going to Toronto and being in the dark of having to go from sketchy wifi hotspot to the next in order to contact the people we were with or get directions, etc.
Here is the speed from my neighborhood in Allentown in Buffalo, NY. I spend 90% of my life here so that works for me.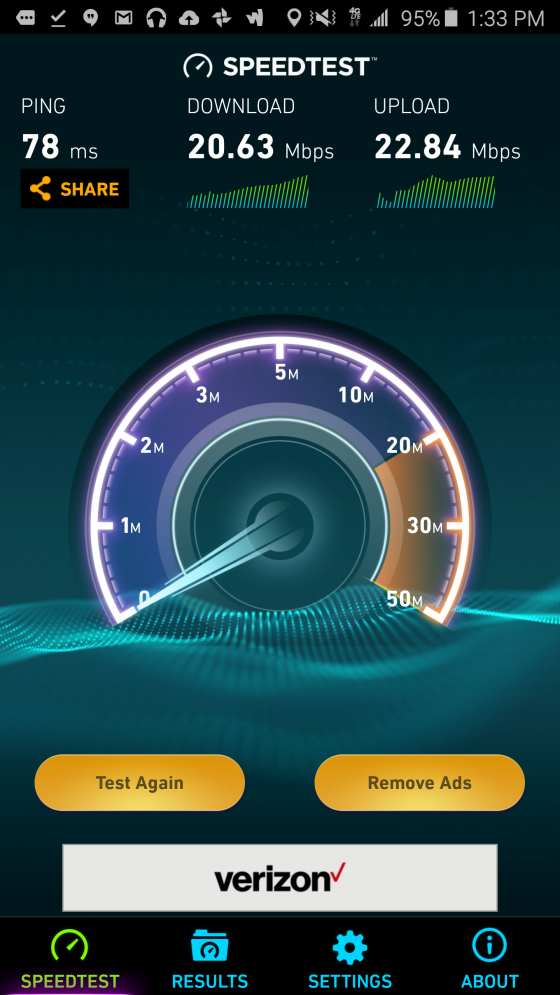 (e:joe)
had a T-Mobile phone over the weekend when we were camping in Allengheny State Park. I had a Verizon iphone 6 S Plus. His phone had service and mine did not. So much for the "its only in the city" that you always here.
The thing I found most frustrating about the move was AT&T holding my Note 4 unlock hostage for a week and not even being able to produce our final bill yet so that we can unlock our AT&T phones. I got so sick of it I just bought a new T-Mobile Note 5 (gold) and decided to just sell the AT&T one when they get around to unlocking it. AT&T and Verizon Note 5s can't be rooted or flashed with another ROM. The phone basically destroys itself so by switching you end up with a phone that can never be upgraded - ugh. I wanted the gold one anyways ;)


Permalink: T_Mobile_Switch_LTE.html
Words: 502
Last Modified: 01/03/16 01:52
Category: mobile
09/29/15 06:48 - ID#60246
Android Watch From Iphone


Permalink: Android_Watch_From_Iphone.html
Words: 2
Last Modified: 09/29/15 06:48
Category: mobile
10/20/13 12:41 - ID#58165
So much shit in the app store
Literally. To make it extra weird it is the 23rd app that comes up when you search chromecast in the app store.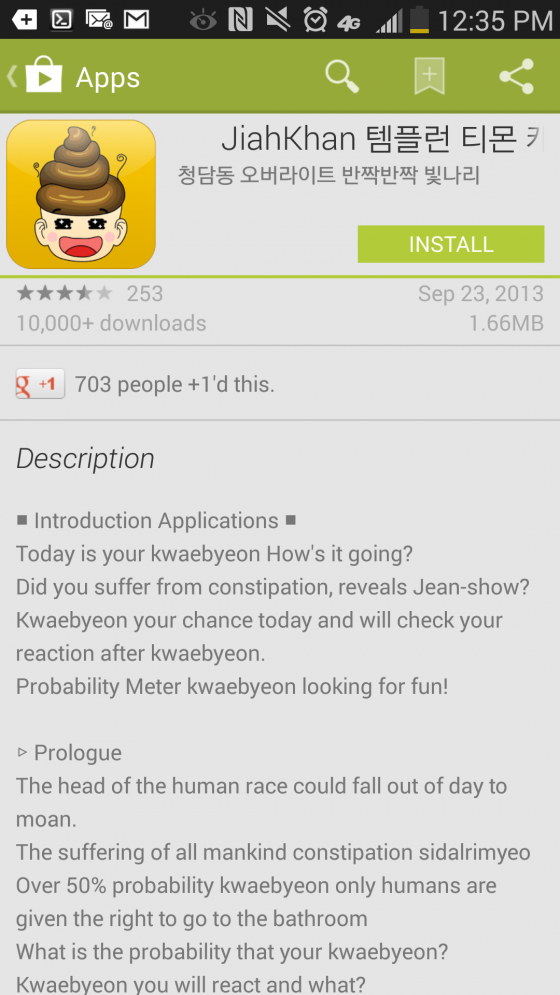 Permalink: So_much_shit_in_the_app_store.html
Words: 24
Last Modified: 10/20/13 01:16
Category: mobile
10/14/13 11:23 - ID#58140
Galaxy Note 3
I got the Galaxy Note 3 last week. While it isn't anything that crazy different from the Note 2, the 1920 x1080 screen is great for reading small text. I also really like the texture of the back. Its like a faux stitched leather that makes it really easy to grip the phone. The camera is also really good. These photos obviously came from another phone.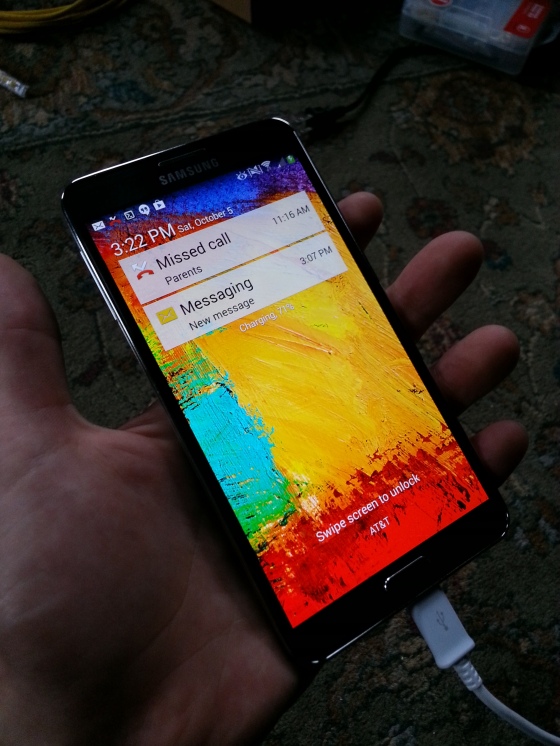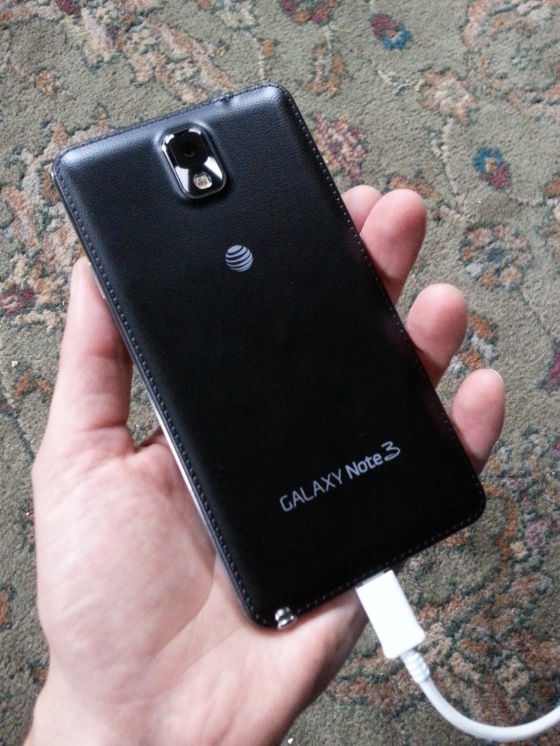 Permalink: Galaxy_Note_3.html
Words: 65
Last Modified: 10/14/13 11:23
Category: mobile
04/14/13 08:05 - ID#57524
NFC Enabled Case for Galaxy Note 8.0 Tablet
Since samsung decided not to include 3g/4g it the US version of the galaxy note tab 8.0 I have to use my Galaxy note 2 phone as a mobile hotspot. I also needed a case for the Note 8.0 and didn't want to spend $50 on an ugly plastic one so I made one of my own from an old book, an old pillow case, an old towel, a dragon patch, NFC capable sticker and good old fashioned thread and needle. oh 4 and mix in an MFA.
In the end I I have an awesome, very lightweight case that also doubles as a toggle for the wifi hotspot capability of my phone. Simply tap the dragon with the phone and the phones wifi hotspot goes on or off.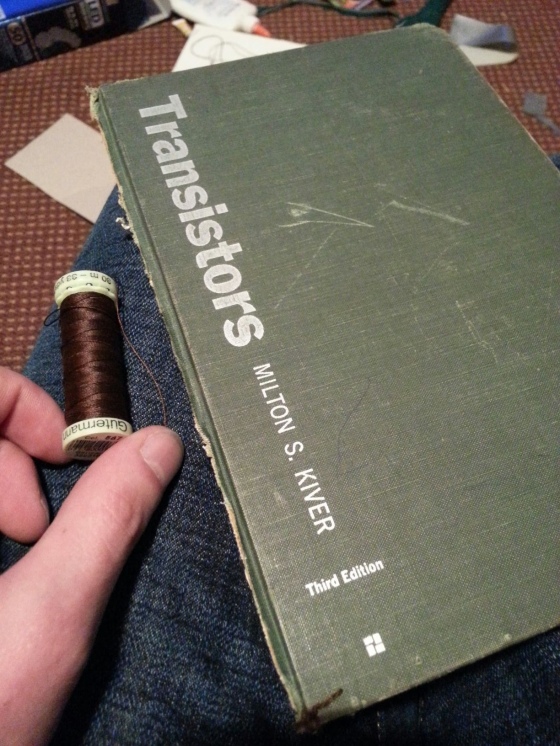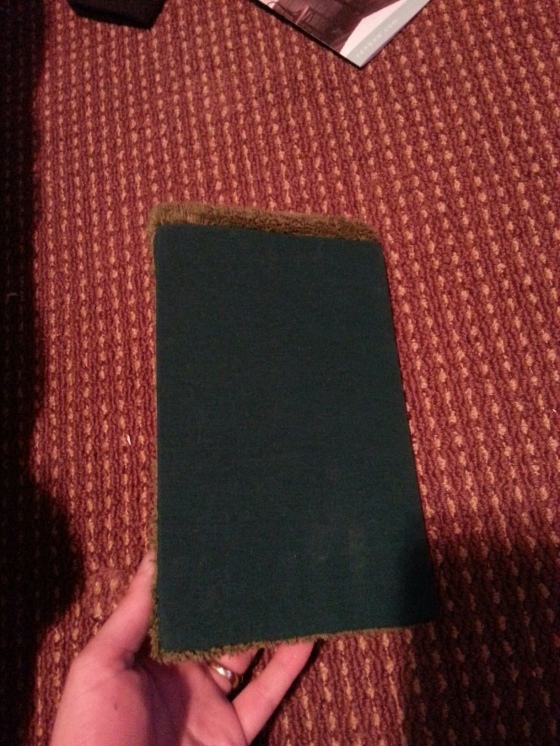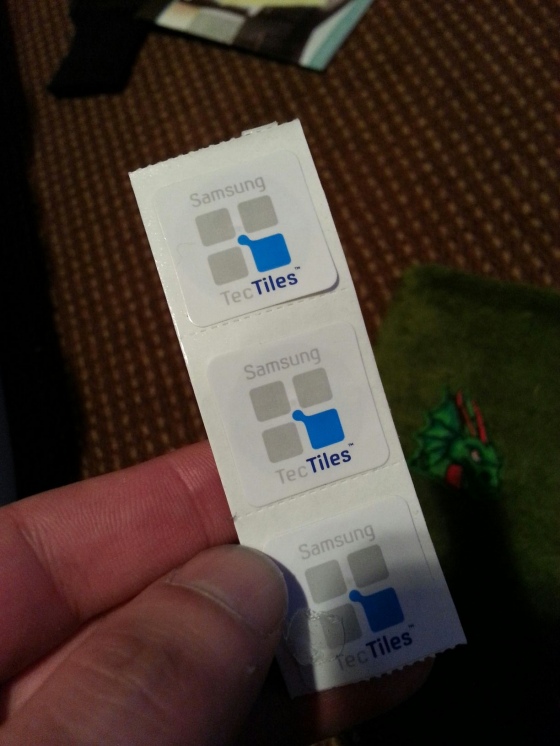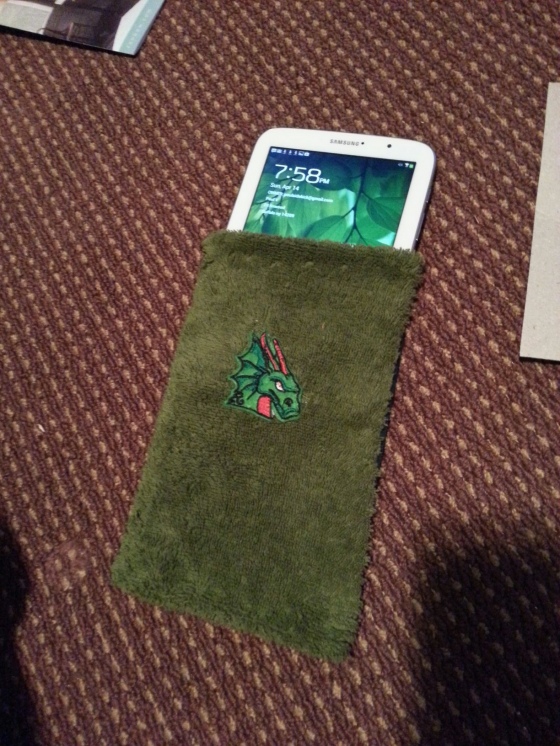 Permalink: NFC_Enabled_Case_for_Galaxy_Note_8_0_Tablet.html
Words: 137
Last Modified: 04/14/13 08:11
Category: mobile
04/14/13 12:40 - ID#57516
Galaxy Note 8.0 Tablet
I decided to buy a Galaxy Note 8.0 tablet because I wanted to have a larger surface for taking notes with thr s-pen during meetings. I like the ipad but I really miss the accurate stylus when I switch from the note 2 phone to the ipad 4. The note 2 is good for jotting down ideas but the size makes in not so convenient for more complex notes.
This is my second midsize tablet and I have to say this one is far superior to the original nook, although the screen is now just a little too wide to fit in a pocket unlike the nook.
It has a 5mp rear camera. I forgot how crappy 5mp is compared to 8mp but its not like there is a better option on any other mid size tablet. The screen is also significantly crappy compared with the amazing screen on the note 2.
All in all its does what I want. Make paper even more obsolete.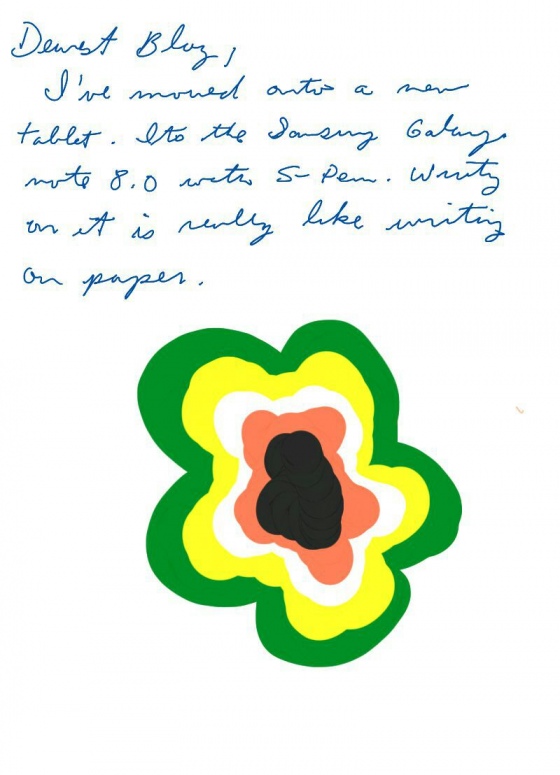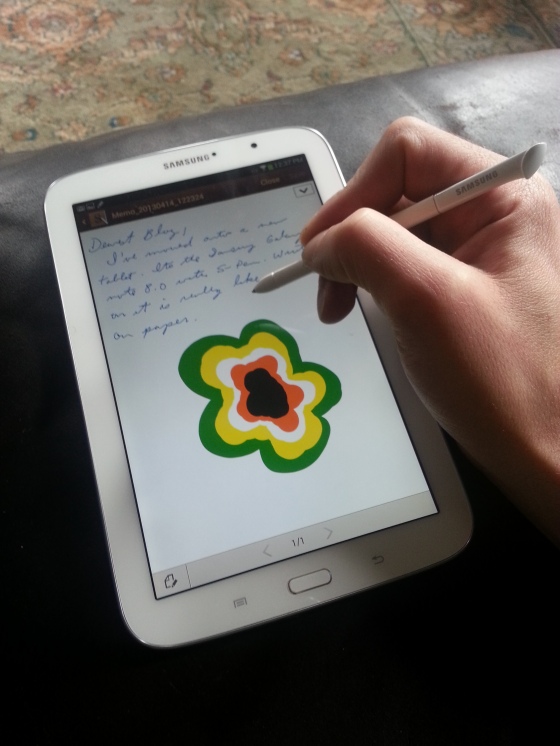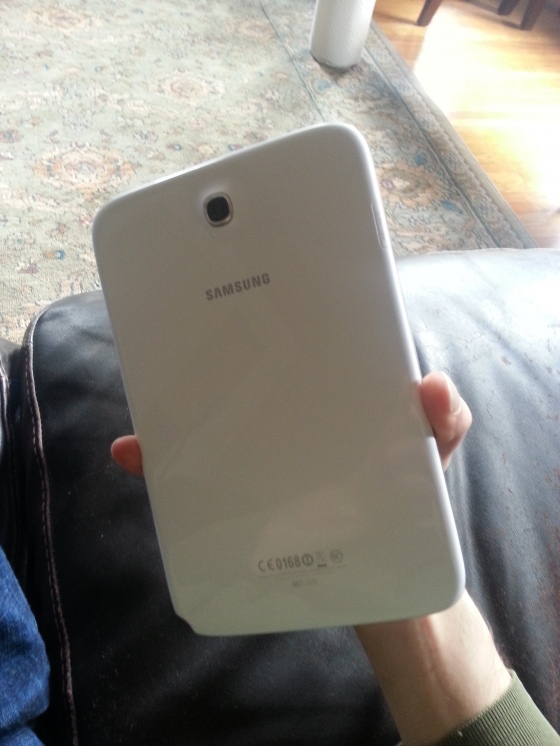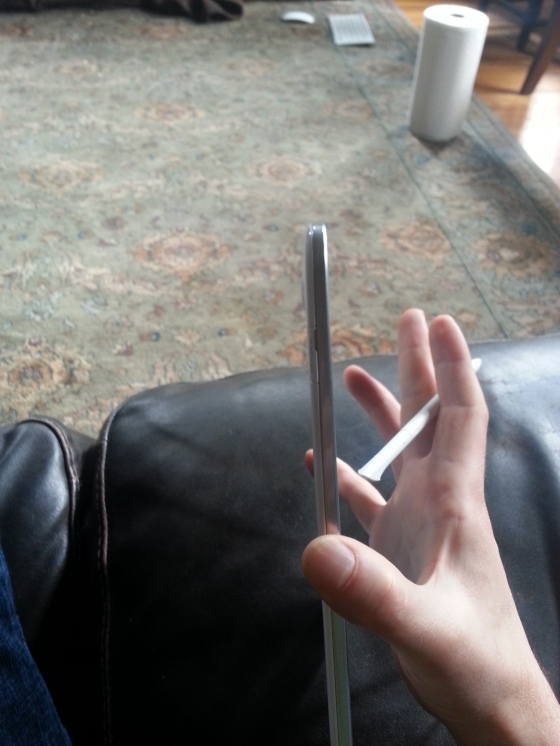 Permalink: Galaxy_Note_8_0_Tablet.html
Words: 171
Last Modified: 04/14/13 12:42
Category: mobile
03/19/13 02:07 - ID#57392
How the spirit of St Patrick killed Terry's Phone
We just got him a new replacement phone and he accidentally humped this one down the chimney 40 ft to its death on St. Patrick's day. Of course it went in the one chimney hole that doesn't come out anywhere. We spent hours creating a contraption made of PVC pipes ducted taped together in order to retrieve it.
The weather was so torturous up on the roof today. Once that was all done there was a server hardware failure crisis at work. Nothing like this vacation I am supposed on.
Hump, hump, hump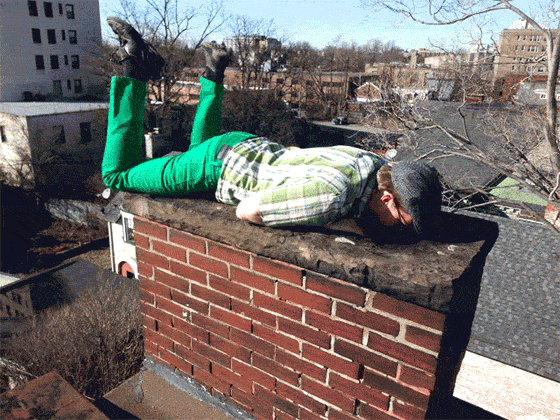 Phone falls to its death, no one notices. Then spend a day looking for the phone, at the last minute tried on the roof and looked down the chimney after I saw the photo above.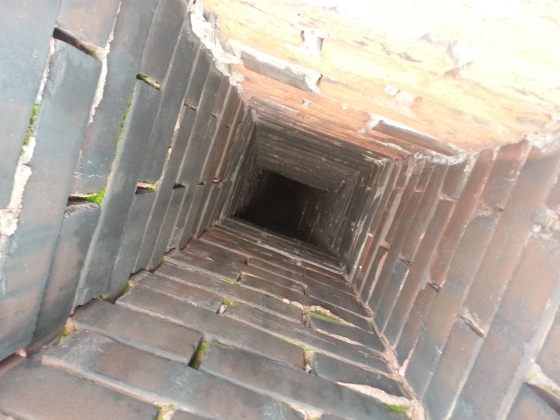 Long day trying to save baby jessica from the well not knowing if she had survived or not.
She was dead anyways.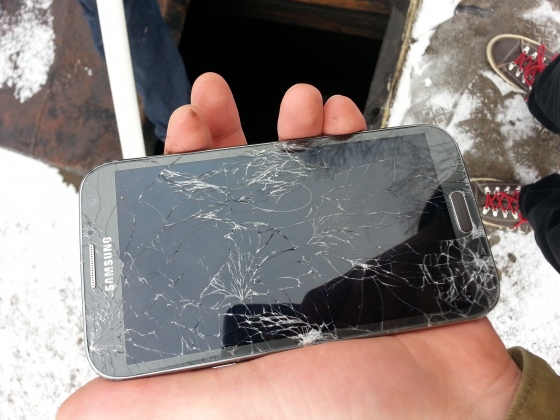 Even though we have insurance through AT&T, its $199 for a replacement. But strangely enough Discover card had a purchase protection plan that covers it, at least I think so - will know more tomorrow.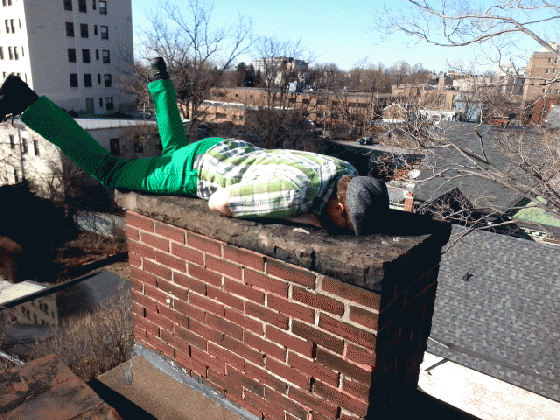 Permalink: How_the_spirit_of_St_Patrick_killed_Terry_s_Phone.html
Words: 191
Last Modified: 03/31/13 12:18
Category: mobile
03/01/13 05:49 - ID#57308
Dear Samsung Customer Service
Dear Samsung,
I love your products. They are superior to every other mobile device I have owned and I have owned just about everything. I pimp out your products all the time. I am truly a samsung fan boy. I have convinced an inordinate amount of people to get the galaxy note 2 because it really is the best phone on the market. I am hoping you can somehow help me out by getting me a free flip cover because I missed the promo a few months back and now I am sad I don't have one like the other people I convinced to get your phone who do have it. What do you say?

Love,
Paul



Permalink: Dear_Samsung_Customer_Service.html
Words: 116
Last Modified: 03/01/13 05:49
Category: mobile
02/20/13 09:18 - ID#57271
Make Unlocking Cell Phones Legal Again
They need 5383 signatures more to reach 100,000 signatures by feb 23. If you care about hardware freedom and the ability to do what you want with electronics you purchase then please sign this petition to repeal the ruling that made cell phone unlocking illegal.

Update: more details redalertpolitics.com/2013/01/31/librarian-of-congress-criminalizes-unlocked-cell-phones/


Permalink: Make_Unlocking_Cell_Phones_Legal_Again.html
Words: 53
Last Modified: 02/21/13 12:57
Category: mobile
11/11/12 09:47 - ID#56884
The Galaxy Note 2 with Jellybean
I finally received my galaxy note 2 this weekend. It definately feels l I ke the future. The device is unbelieably fast. In fact it takes pictures instantaneously.
I seriously can't imagine having an iphone in comparison and its not like I don't have ios experience. I had 3 iphones and and ipad 3 with ios six.
The navigation voice on this thing is totally amazing. It actually sounds like a real person versus siri or the previous android navigation voice. It is literally the best TTS engine I have ever heard. Better than the AT&T naturally clear voices.
The only weird thing is the lack of a deducated search button and the fact that the home button is a physical button. Personally I prefer all capacitive buttons as the last physical home button I had on the iphone broke. I can't understand why they would remove the search button on a device that is so driven by search.
Here is the best overall review of the phone I have seen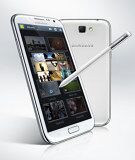 It also was my first experience with jellybean

All around an excellent experience.


Permalink: The_Galaxy_Note_2_with_Jellybean.html
Words: 199
Last Modified: 11/11/12 01:28
<-- Earlier Entries