Category: weekend
02/05/13 06:33 - ID#57198
Crazy Weekend
Went dancing for one birthday party and bumped into another. I was outfurred. Used the chocolate fountain for the first time. Found out my nose still had a hole that I hammerer in it more than a half lifetime ago. Moved all the tools from around the house into one room and fixed the dishwasher, door, and attic windows. First weekend not working on a computer in like a year.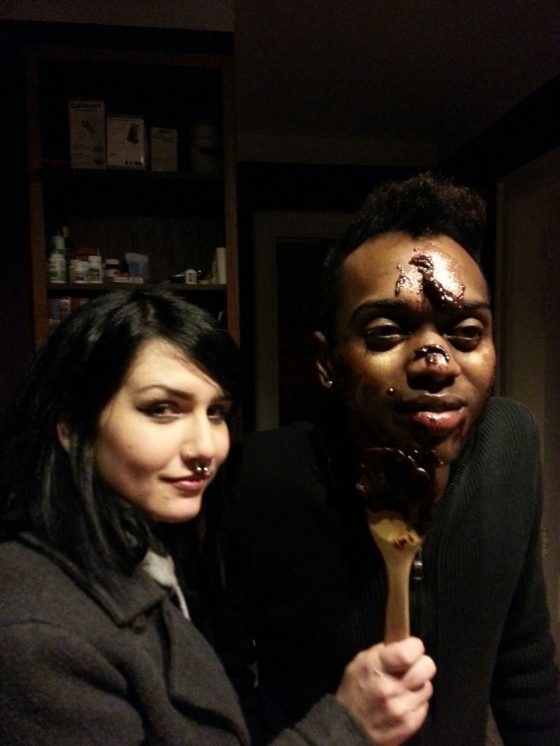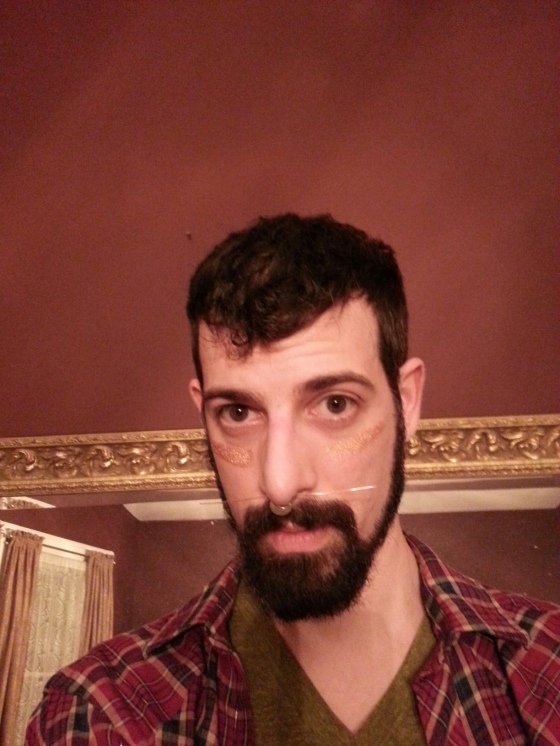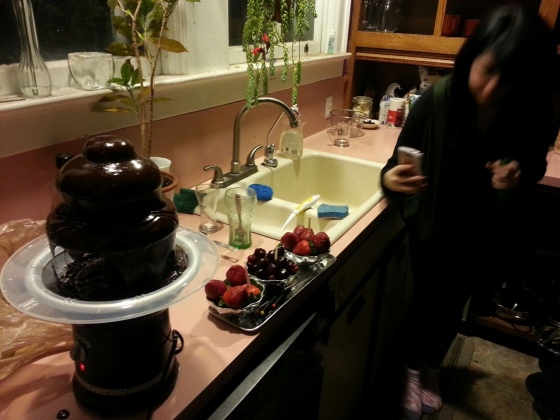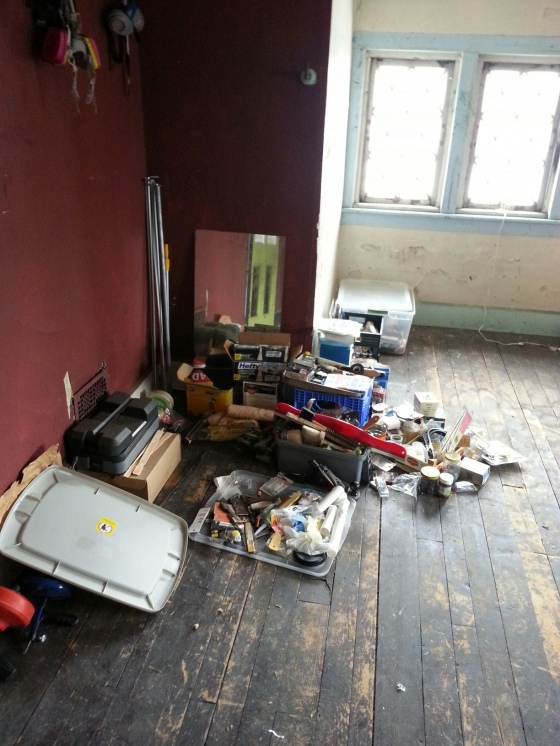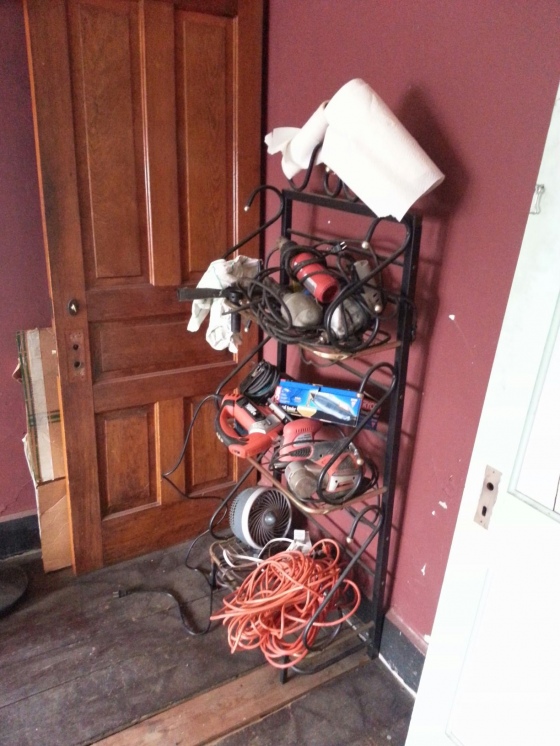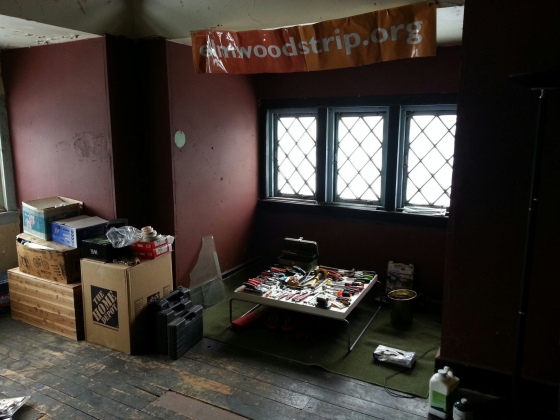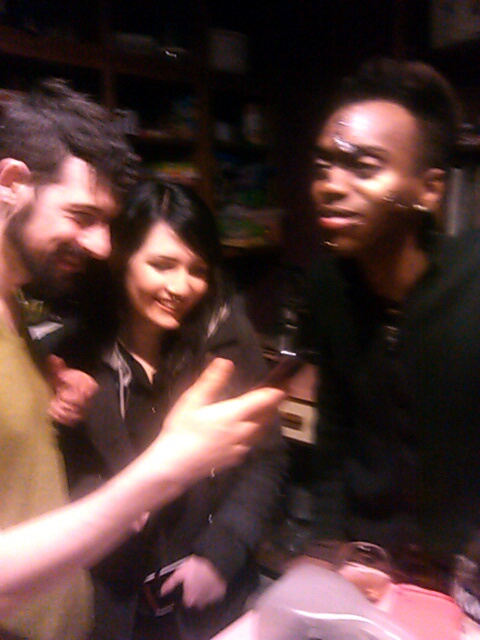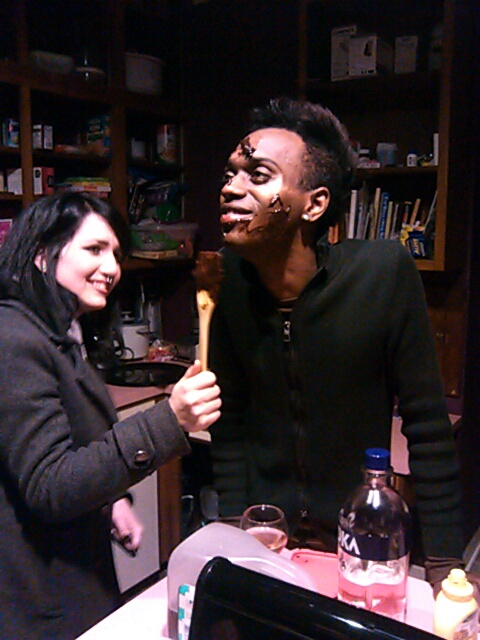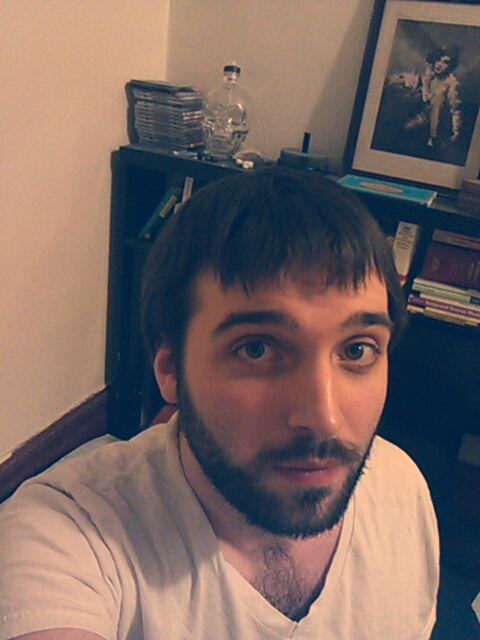 Permalink: Crazy_Weekend.html
Words: 82
Last Modified: 02/06/13 01:06
Category: weekend
07/15/10 05:26 - ID#52176
saturday
I would so much rather be doing this today.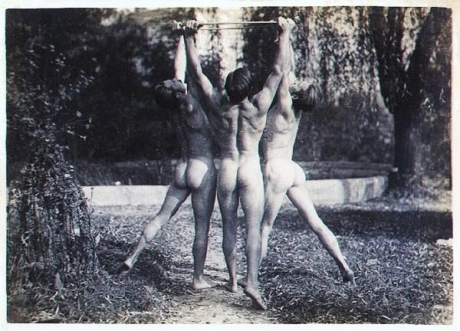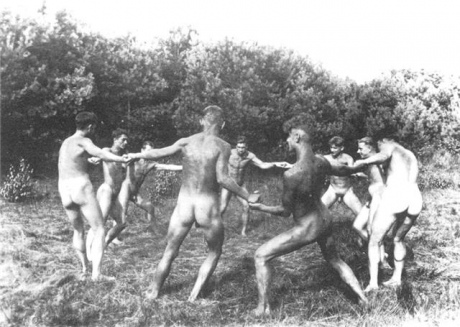 On saturday after my annual crohn's checkup. Luckily I have had no real crohn's symptoms since my appendix came out more than two years ago
(e:paul,44050)
It makes me wonder if it is time for a re-evaluation of the situation. I guess we will find out on saturday.
If all goes well I plan to head back out to brushwood for the giant fire. I totally took this picture from flickr user lizzie~belle

Thank you person who look it. I will post one of my own if I go this weekend.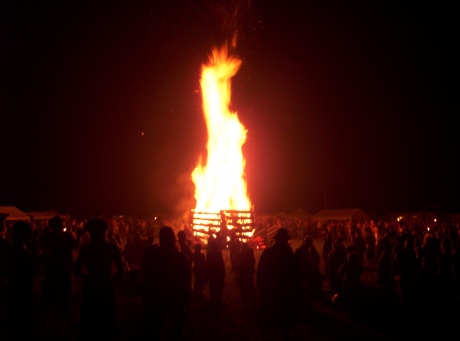 Permalink: saturday.html
Words: 116
Last Modified: 07/15/10 05:42
Category: weekend
05/09/08 08:59 - ID#44290
Haircut and Cleveland Dreams
Fun
I cut my hair and left a little stripe on the top for the weekend. I thought it would be fun. I think it is a little crooked.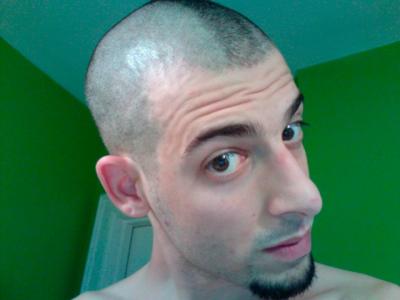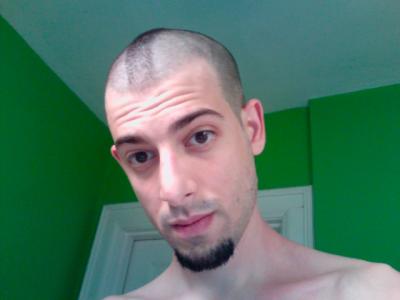 I wish I had friends to go out dancing with or something to do but I don't so i will probably just stay home and watch television, ya fun! I wanted to go to Cleveland for May Daze 3
This year May Daze 3 has 4 rooms of sound and lights, 5 international headliners, 21 supporting artists from Ohio and the 5 surrounding states. Electro, Live PA, DNB, Breaks, House, Dubstep, Techno, Hardcore, you asked for it, you begged for it, and we are bringing it.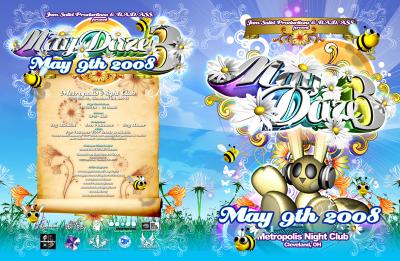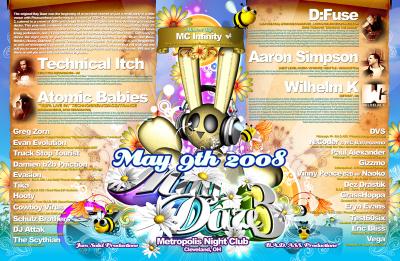 The large size flyer is here

At Home
Today I painted this fireplace in the side parlour. Well, I finished sanding it and priming it. I had tried staining it but the wood just couldn't handle the stripping. It looks a lot better painted after being stripped though because now you can see the details. I will post pictures tomorrow after I finish the top coat. The smell of oil paint is the same as the smell of stain, varnish, polyurethane. I would just avoid it at all costs. The only reason I went with it was because I was told it was what I want to use for a mantel and because I don't want to have to paint lots of coats on in the future as it obfuscate the details.
What are you supposed to do with the brushes afterwards? They don't clean with water, which means they probably only clean with paint thinner. I refused to pour a pint of paint thinner down the drain in order to clean the brush. Instead, I just threw the $10 brush out. That seems like a waste - I will never use oil paint again.
(e:terry)
and
(e:matthew)
worked on the yard. It looks amazing.
At work
Today, was a terrible day at work that undid the good feeling I had about yesterday.
a. New auditing regulations that sounds like serious drama and I believe will add more red tape to the extreme red tape slowness of everything and really only adding a perception of security. I hope I can at least be part of the implementation plan.
b. Still no official confirmation of the new position, although I have now done months of work as if I was in the position.
c. The new project we were taking inhouse to make our lives way easier and to encourage integration between systems, offer more control, promote a standard way development, pass the bus test and save money - got scratched because frankly - I believe someone is friends with the vendor.
d. The to top it off, I got taken off my regularly scheduled development to spend the last two weeks building an application to replace the one
(e:jim)
never finished. Then today, after staying late the last two nights to finish and test it in all 5 browsers, the 5 people who needed the application ASAP, didn't even bother to show up for the introduction, argh.
estrip
I got my 2 millionth view over the last day!


Permalink: Haircut_and_Cleveland_Dreams.html
Words: 548
Category: weekend
07/30/07 12:04 - ID#40304
What a weekend of food
There were these tiny ants on the porch. They are so freakin tiny, like little dots. They really like yogurt.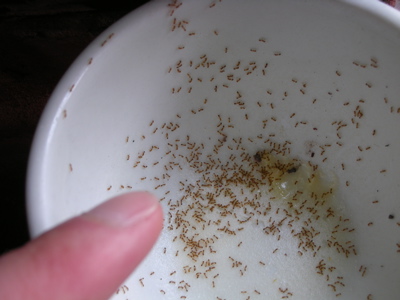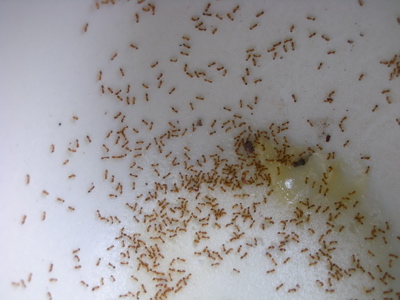 I took a picture after putting my arm down in the torotise cave that Basra dug. It is really poop filled but he seems to like that. Their poop is kind of like horse poop. It is very fibrous and haylike, and actually doesn't really smell much when it is dry but its still gross to make a nest of your own poop.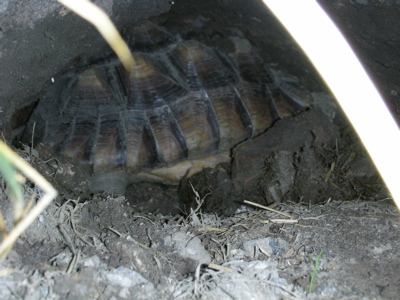 On Thursday night
(e:terry)
and I hit Allen Street. Here is my brother
(e:mike)
striking a pose, lol.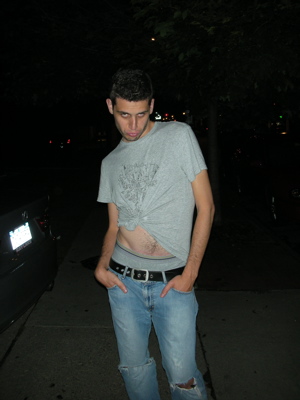 (e:terry)
and I then headed over to the new creole place across from Allen Street hardware. It is only open from 6PM-2am but it is freakin; delicious. I love it.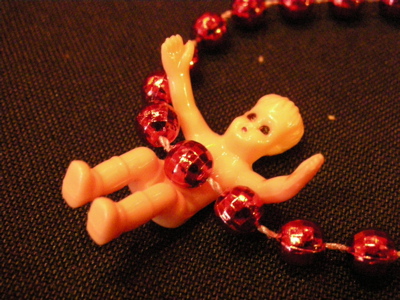 I got an oyster poboy for $8 which was excellent. It was actually better than the clam counterpart one I had on Cape Cod
(e:paul,31070)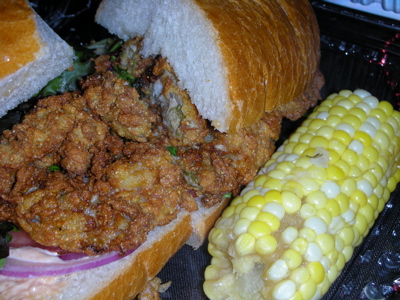 And
(e:Terry)
got the muffelletta which was also really excellent.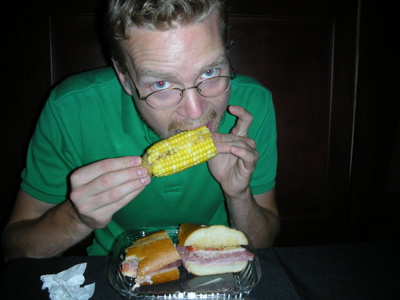 Friday lunch I ate with
(e:enknot)
,
(e:mrdeadlier)
and
(e:jim)
at Kibirashi. I really like their lunch special but it's honestly not as good as Kunis.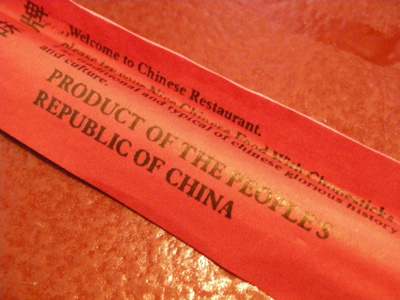 I think everyone hates it when we pay with 4 cards but it's the way of life with Direct Deposit.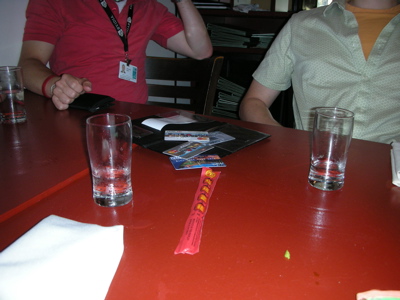 On Friday evening we went to see VR divas, a show in the Buffalo Infringement Festival. It was at Hall Walls. They used some masks I made for another project to represent the characters. It was weird to see the masks out of context.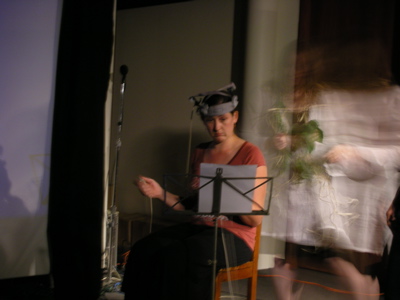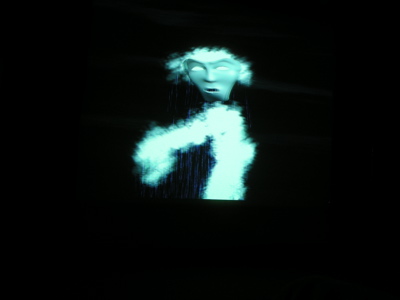 Followed by a tasty Chicken lavash wrap at Sahara Grill on Elmwood;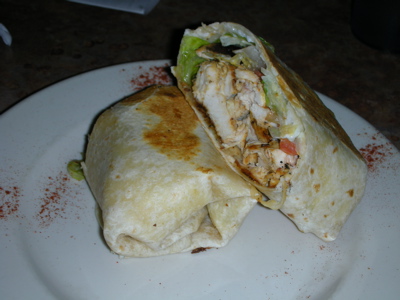 Then on Saturday we went to the garden walk before our party. To bad just about everyone missed the party.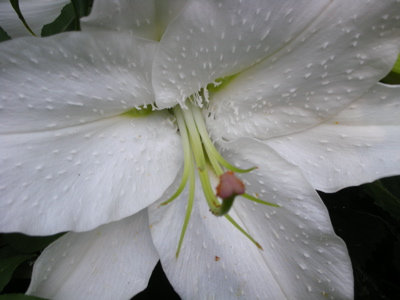 The best garden on North Pearl in my option has this nice Lotus pond. Now
(e:Terry)
and
(e:matthew)
are obsessed with getting a pond. We found solar powered pumps online.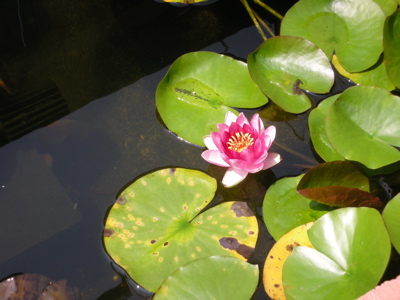 Check out this allergy coma inducing pollen ball called a blue globe thistle.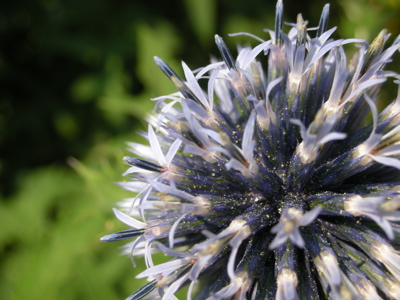 Purple is the new pink? Why did they paint the pink with that ghetto purple paintjob. The mural was much better.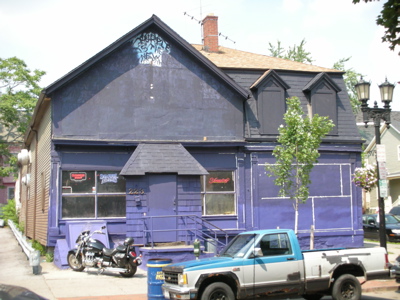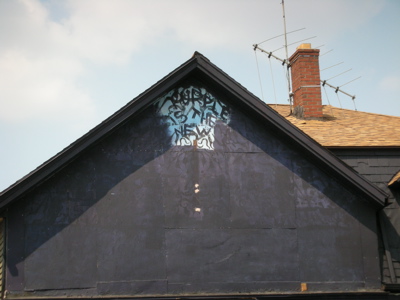 After the garden walk all of our friends came of for the get together that all of our not-so-good friends missed. We ate giant clams. You can't tell how big they are in this picture but they are about the size of an adult man's fist. You can really tell on
(e:jim,40289)
next to
(e:enknot)
's giant hand.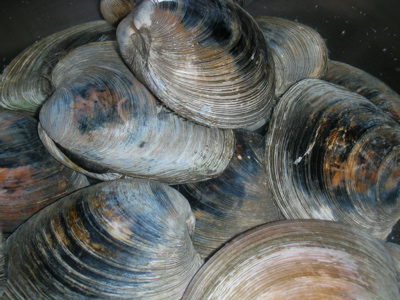 Why does Salmon come on cedar now? It seems like such a waste of wood.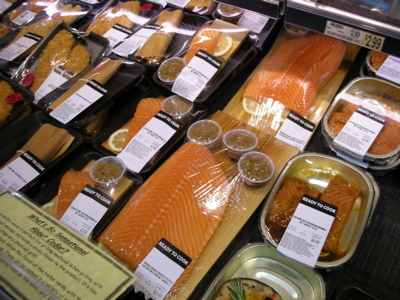 On sunday we went to buy camping supplies for our annual nudist trip in the adirondacks
(e:paul,32730)
It is really my favorite week of the year mostly - so long as the weather hold up. While at the mall we ate at a place called Johnny Rockets. The prices were pretty reasonable for burgers but you have to consider that oth bacon and fries were extra.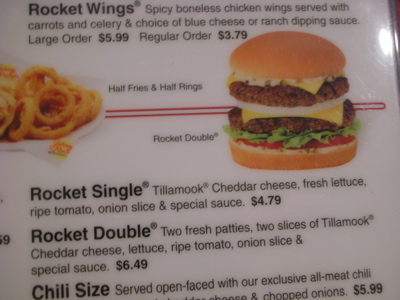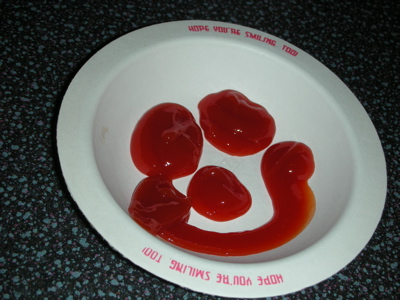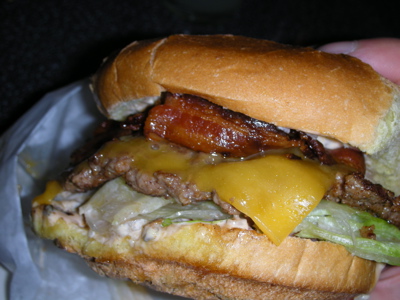 Permalink: What_a_weekend_of_food.html
Words: 545
Category: weekend
01/16/06 11:08 - ID#32456
Catch Up Time
So I spent the last three days in a sort of computer coma, trying to get the server all set up and out of the house. It is finally set up and at artvoice but for some reason their network has crashed. I hope it has nothing to do with the server. I am not going to actually move the site until after it has been sucessfully running for a week. Once it is all up and going, I am probably going to start a video blog.
I took a lot of random pictures of my life along the way but had no time to post.
(e:lilho)
provided me with food. One day lobster and steak the day before rack of lamb - it was so yummy. She is a hard worker.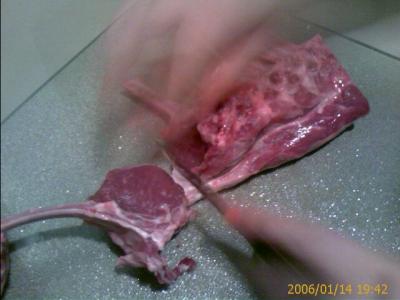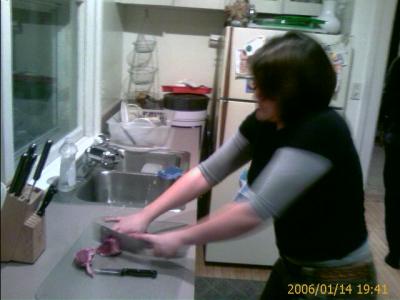 At some point I went to my parents house to pick up my dad to go take care of some tenant business. Everyone has paid their rent now. Somehow they got us to hand up a shelf for them. I always end up doing something weird liek that. My dad says it brings respect to a landlord/tenant relationship. I think it wastes my time but I am still learning.
There are almost no tomotoes left at Nonna's [inlink]matthew,564[/inlink]. I brought a buschel to my mother the other day. The end of the tomatoes is going to be really sad. In a weird way it is almost like the end of Nonna's cooking forever ;(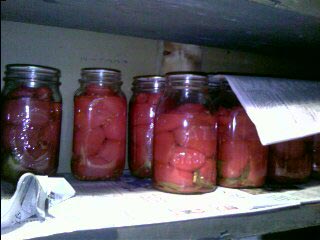 Tremont, where I grew up is on the other side of elmwood, north of the city. This is across elmwood from where I grew up.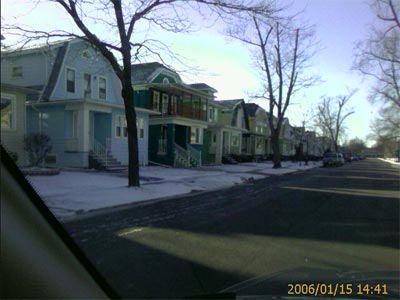 This dairy queen was also across elmwood, which meant as a kid I had to cross a big street to get there. I remember wanting to cross so bad. Eventually I just did.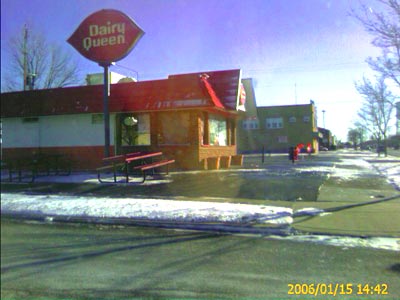 I spent a lot of night hanging around here with my friend Heather Killian. She has moved back to buffalo and we never see each other.
The coop has Quorn on sale for $2.99 /per box. I bought four boxes. I really love this stuff even if some people think it is made out of humans.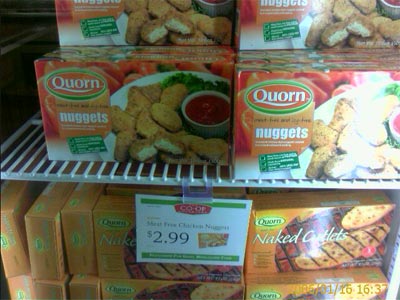 They also had red pepper for the not so sale price of $5.99/pound. By the way
(e:joshua)
, they had fuji apples - even organic ones.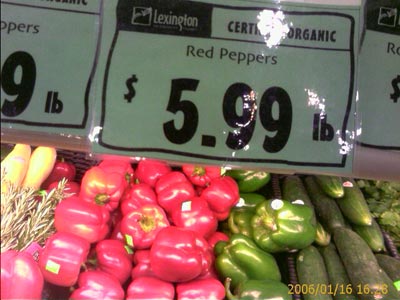 Permalink: Catch_Up_Time.html
Words: 402
<-- Earlier Entries