Category: category?
03/07/22 08:48 - ID#60883
Greetings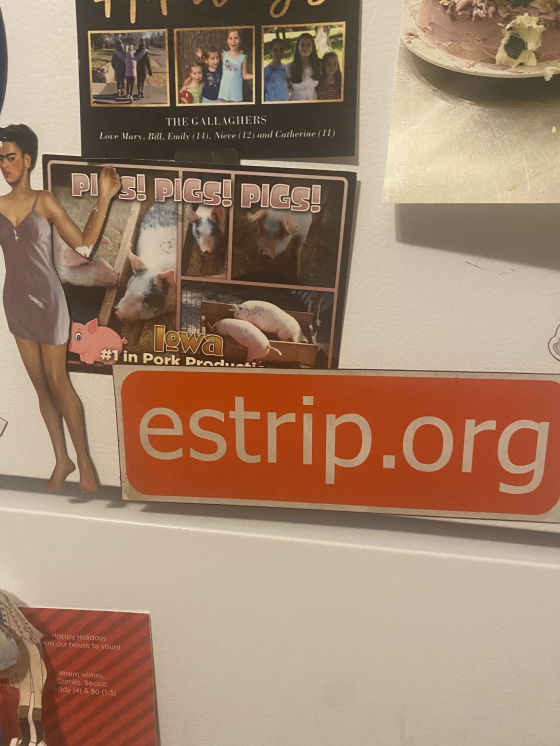 My kids found my estrip magnet and put it on the fridge. It gets a lot of questions from visitors. I hope everyone is well. Glad to see this site is still alive!


Permalink: Greetings.html
Words: 43
Last Modified: 03/07/22 08:48
Category: food
05/12/13 04:29 - ID#57659
Mother's Day Brunch
I spent the better part of 8 hours cooking for Mother's Day. But I think it turned out pretty good.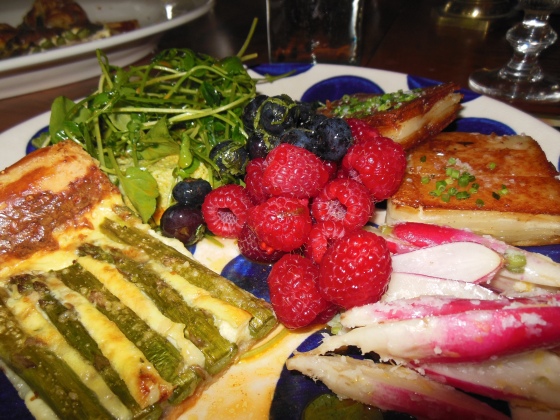 I made an Asparagus Tart, Sweet Pea Flan with Carrot Vinaigrette. Potatoes Pave, French Breakfast Radishes with lemon zest and assorted berries.


Permalink: Mother_s_Day_Brunch.html
Words: 42
Last Modified: 05/12/13 04:29
11/24/12 09:16 - ID#56931
Hello Estrip
I miss the whole format of blogging. I'm just going to put it out there... Boston Sucks! It's expensive like NY but much of what makes NY special is missing here. I miss Buffalo, didn't make a ton of close friends while I was there but I had fun. It's affordable for normal people. There are much worse places to live... Yes I've been drinking!




Permalink: Hello_Estrip.html
Words: 65
Last Modified: 11/24/12 09:16
09/17/11 05:51 - ID#55164
Free Energy
I noticed this electric car charging station today at the new Whole Foods in Wellesley. It seems crazy to me that they have it there free of charge for anyone with an electric car to use. Could you imagine a gas pump at a grocery store giving away gas to anyone who parked there?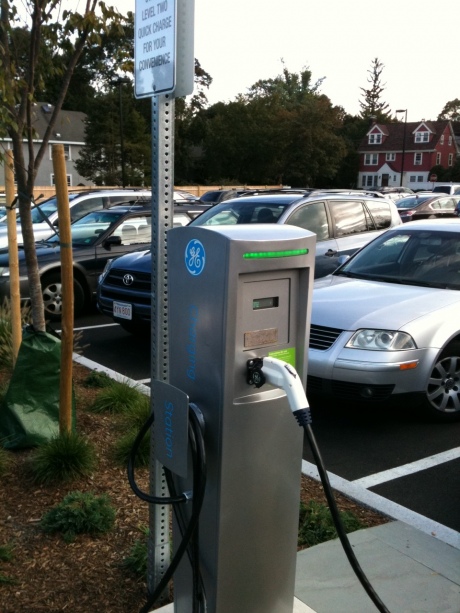 I really wonder if electric cars will ever take off. It seems unlikely to me. Who wants to deal with charging their car all the time? I forget to charge my phone constantly. It also doesn't seem anymore environmentally friendly than gas powered vehicles to me considering almost 70% of the electricity in the US comes from either burning coal or natural gas. I wonder when the Fuel Cell cars will come to market?


Permalink: Free_Energy.html
Words: 129
Last Modified: 09/17/11 05:51
Category: food
09/09/11 11:00 - ID#55127
I will be sad when the tomatoes are gone
We went to the Copley Square farmer's market today after work. There is an amazing stand that's part Sienna Farms and part Sofra, which is an amazing middle eastern bakery in Cambridge. They have some of the most amazing produce; french breakfast radishes, fat heavy eggplants, skinny curvy eggplants, potatoes and chard of all different colors, beautiful pepper and leaks, and chicken of the woods mushrooms which I have seen in the wild but never for sale. I was blown away with the selection. They also had some amazing heirloom tomatoes. It looks like it's getting toward the end of the tomato season. Time to get your fill now!
So far this year we have made two tomato pies, grouper with a tomato vinaigrette, and countless salads and pastas and sanwiches. But tonight was our first caprese of the year. It's cliche and all, but I don't really care. It's really delicious when the tomatoes are at their prime.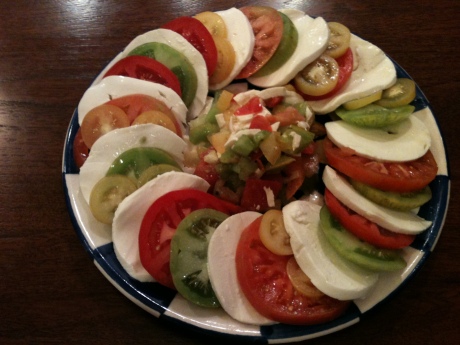 Permalink: I_will_be_sad_when_the_tomatoes_are_gone.html
Words: 161
Last Modified: 09/09/11 11:00
<-- Earlier Entries