Category: hangover
07/29/07 12:11 - 71ºF - ID#40295
Jazz in the Square (the morning after)
Last night I went to Jazz in the Square in Syracuse. Being a fan of the jazz I try to go to it every year that I can. Previous years have had some great bands and I have always had a good time. This year however my former coworker Dan managed to procure two extra VIP seating passes for my friend Ted and I. VIP seating is really nothing all that special except for the fact that there is a tent filled with free booze and seafood for all pass holders. Free beer really sounded like a great idea at about 6pm, actually it still sounded like a great idea around midnight. However I must tell you free beer was not the best thing for my digestive system. Normally I can push through a hangover. But my stomach is angry today. To make matters worse I must go work from 1pm till 10pm. I suppose if I had an office job that wouldn't be all that bad. Unfortunately I work in a sushi restaurant and the thought of smelling salmon roe today actually triggered the gag reflex. I'm almost certain that my boss Mrs. Kim is going to tell me I look "so tired" today. The only thing I'm looking forward to is a heaping bowl of white rice to settle things down in there.



Permalink: Jazz_in_the_Square_the_morning_after_.html
Words: 225
Location: Buffalo, NY
Category: iphone
07/23/07 11:07 - 67ºF - ID#40225
iphone user out of control
So I went to Lake George in the Adirondacks this past weekend with some friends on our annual visit. It was a beautiful weekend there. We did some boating and a nice hike up to the top of Rogers Rock to get a better view of the lake.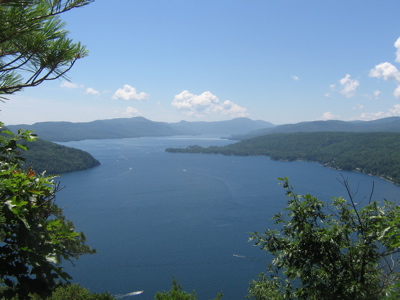 I suppose it wasn't the hardest hike in the world but it was pretty challenging. At the top was a great clearing and we all got our cameras out to take a photo. My friend Brian takes out his iphone not to take a picture but to see if he can get service so he can check his email! I was shocked to say the least. I suppose it really is an addictive device.


Permalink: iphone_user_out_of_control.html
Words: 124
Location: Buffalo, NY
07/19/07 01:38 - 71ºF - ID#40162
Hello estrip
Im moving to bflo in a few weeks and am very excited about it. I have been living in Syracuse for the last 6 years. I have definitely have had some of the best times in my life living there. But Im ready to do something else really. Im going to UB in the fall for Biochemistry. I have spent the last two years catching up on all of the stuff I either didn't pay attention to in high school or completely ignored in college the first time.
My sister in law
(e:lizabeth)
told me about this site and I have been lurking ever since. This site is pretty interesting and it seems like there is definitely some life in Buffalo. Im really a blogging slacker but I guess I will have lots of free time after I move. Im hoping the neighborhood im living in is cool I found a place at Allen and N pearl and it seems to be interesting enough. Im just not sure where to go grocery shopping yet.


Permalink: Hello_estrip.html
Words: 174
Location: Buffalo, NY
<-- Earlier Entries