11/29/09 06:24 - ID#50407
Politcs Politics
I'm not really into talking about politics, I do however love laughing at people who are. I also enjoy when politicians and talking head pundits slip up and say crazy things.
For example: apparently Senator Buttars doesn't particularly like it when "the gays", "stuff it down his throat all the time"
Or this young lad who prefers to be the teabagger instead of the tea-baggee.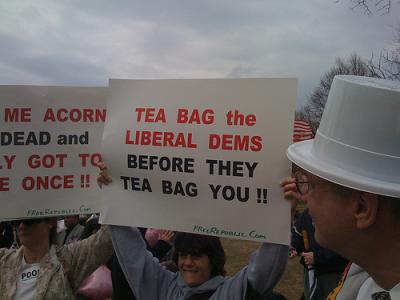 Permalink: Politcs_Politics.html
Words: 69
Location: Buffalo, NY
<-- Earlier Entries