Category: food
08/23/09 07:07 - 69ºF - ID#49617
Food Stuffs
I'm pretty sure this is a rip off of fruit loops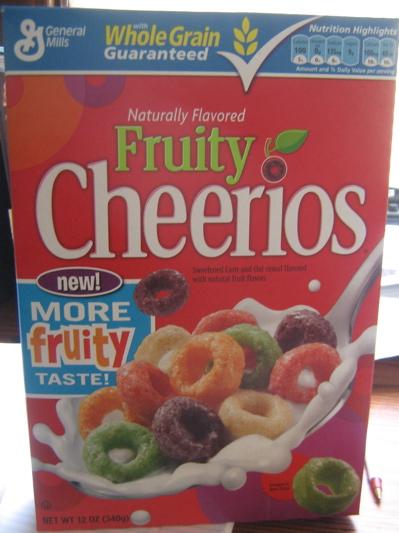 So I ended up making the stuffed french toast last Sunday. I stuffed it with this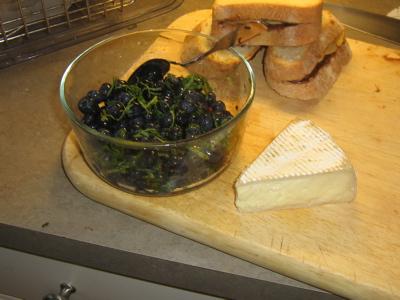 Blueberries with lime sugar and Brie.
Also I did another batch with Nutella and Red bananas. (thanks everyone for the suggestions), (
(e:jenks)
how does the hollowed out bread thing work?)
It turned out pretty decent. When it comes to breakfast food though I really like Eggs Benedict. I love syrup on my bacon, but pancakes really suck. But the masses were satisfied, I think the Lambrusco helped.
So two weeks ago Elizabeth and I went to Cleveland just for the hell of it. Neither of us had ever been there and mostly we wanted to just take a quick trip out of Buffalo.
Cleveland reminds me of Buffalo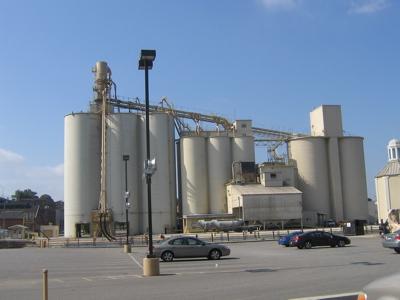 We went to two restaurants there. Plus a winery on the way. These are some of my favorite things we ate there. It's from the restaurant Greenhouse Tavern.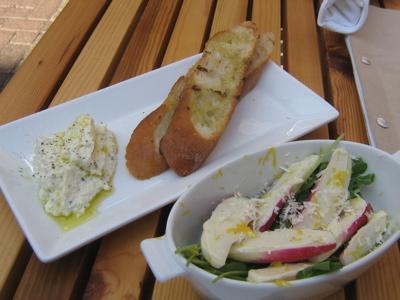 Top: House Made Fromage Blanc
Bottom: French Breakfast Radishes
We also went to this really awesome restaurant the night before ( sorry no pics) called Crop

They have such a cool Sunday night deal. 3 course prix fixe for $25. You get your choice of entree, but everything else everyone gets. We ended up talking to the owner for a while. He a was a cool guy, from NY. Anyway, if you find yourself in Cleveland these are really fun places to check out. Great food, service and atmosphere.
Today we slept in and are making Vichyssoise and a Tomato Tart for dinner. I can't wait Im starving.


Permalink: Food_Stuffs.html
Words: 285
Location: Buffalo, NY
08/16/09 07:27 - 69ºF - ID#49547
Question about french toast
So I have never made stuffed french toast. I've actually never even had it before. So I'm wondering am I supposed to cut a pocket into the bread and actually stuff it? Or is it acceptable to make a sandwich? I have seen mostly sandwich looking concoctions online which seems to be easier to spread stuff out evenly. But I'm not sure what most people here have seen or had.



Permalink: Question_about_french_toast.html
Words: 70
Location: Buffalo, NY
<-- Earlier Entries