Category: work
11/06/07 12:13 - 36ºF - ID#42005
Jim's Harness
Looks like
(e:jim)
is testing harnesses at work.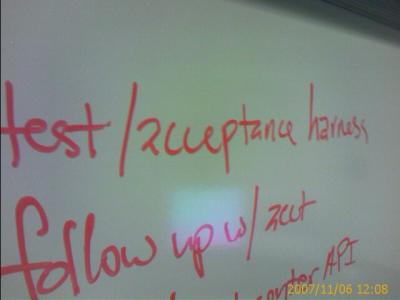 Permalink: Jim_s_Harness.html
Words: 11
Location: Buffalo, NY
Category: work
11/05/07 10:01 - 46ºF - ID#41990
Text Pagers and the Wegmans Parking Lot
I cannot believe at Roswell, they still make employees carry those stupid 16 lb, chunky 1980s, green screen text pagers. Looks like Kaleida uses them too as
(e:jenks)
was carrying one today too. How is it that the device can only text page when a cell phone that big is capable of video chat. Seriously, it is so backwards. I feel like it shouldn't have to be any bigger than an ipod shuffle clip. Its like that company make them way back when and just never upgraded technology as everything else got more advanced and smaller.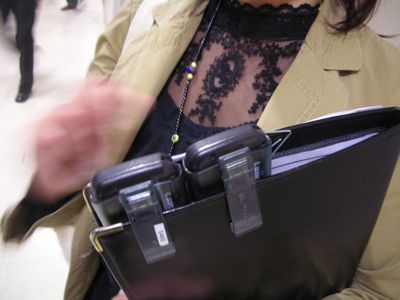 The new vendor system they bought for the phones is supposed to let you forward your pages to another user when you are out, but after of a bunch of terrible ( in my opinion) decisions and huge amounts of resource and time waste, no one knows about the new vendor system or how to use it, it doesn't properly integrate with our in house systems (that people actually use and
(e:enknot)
created). The escalation feature that it has could have been implemented much more efficiently in house. I wish that was my project.
I know for a fact that some people just don't get pages from our directory and no one seems to care, hm. Seems important to me.
What set this off. Seeing
(e:imk2)
in the hall carrying two stupid pagers around. She said sometime she ends up with four. That just blows my mind. It must weigh more than a laptop.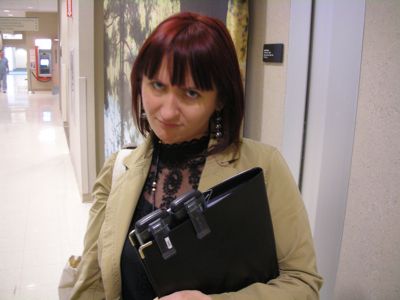 I wonder how anything really gets done in big organizations.
On another note, for the first time ever I saw Wegmans parking lot nearly deserted on Halloween night. i guess it is the kind of holiday that no one is really cooking a meal for. Why is that? Isn't there some special Halloween fare besides candy? Next year I am just going to make it up and eat a halloween goat - that sounds like the appropriate animal for such a Holiday.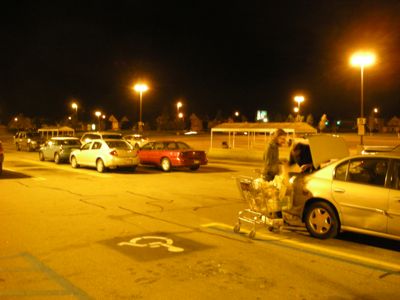 Permalink: Text_Pagers_and_the_Wegmans_Parking_Lot.html
Words: 339
Location: Buffalo, NY
Category: food
11/04/07 10:56 - 44ºF - ID#41972
Where has paul been for 60 hours
I have been busy programming and refactoring old site code from the last four years before the new server arrives. Seriously, I have programmed until 3am for the last three days. Thank god I have my own home office or I would go crazy with everything else going on.
One sneak peak of the new comment box. You no longer have to leave the page, it just pops the comment in to the page, similar to how the chat works.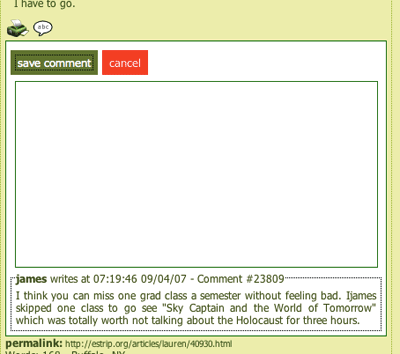 Let's see, what else. I ate some king crab legs. The box of legs is in the wegmans fish dept freezer and costs $10 for enough for 2 people. I figured for me and
(e:matthew)
that was the same price as us each getting wendy's. And as my brother always says, we have to eat them before they are gone. They were so good I ate them without butter. Just some lemon juice.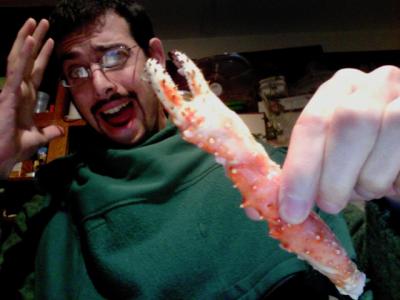 I just thought it meant big crab legs but hen I looked it up on wikipedia
(WIKIPEDIA - King_crab)
and it is a special species of horned crab that can grow up to six feet across and weigh over 20 lbs. My guess is that doesn't happen much anymore with commercial fishing. Is anyone looking for a job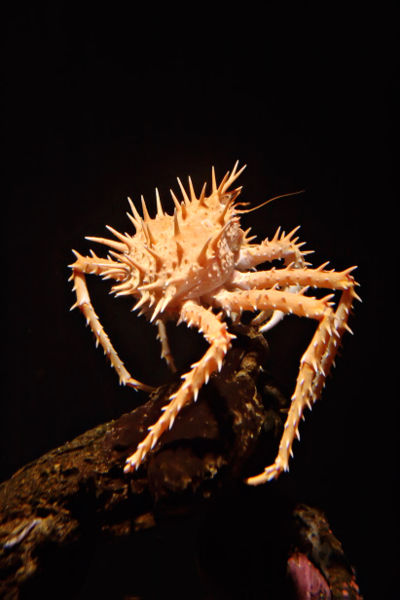 The golden King Crab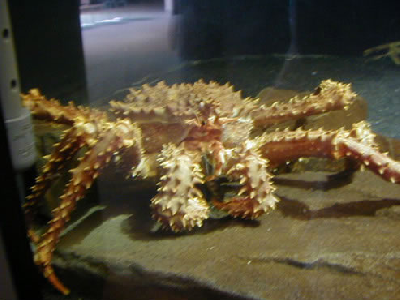 The Red King Crab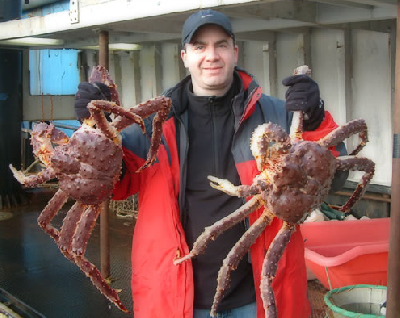 Both of those pics are from a site

about King Cra fishing where you can order the crab directly from Alaska. I still haven't tried ordering seafood online, although I think that is where all the good deals are.
Somehow searching for it brought me to this site called
Alibaba
Does anyone know anything about this site. It looks like you can bargain with wholesalers over email? in order to buy large quantities of stuff from global markets. There is sure to be a lot of money in that.
(e:twisted)
and I had a good time looking around on it.
I was getting the vaio set to sell when I noticed the powercord was severed somehow ;( I bought a new one from sony, don't worry anyone who was buying it, the new powercord is on the way. I wonder how it broke.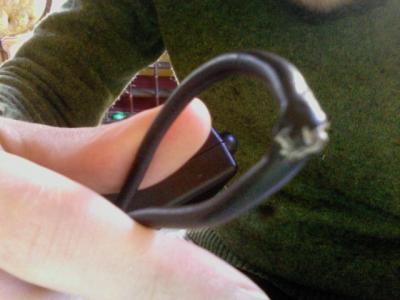 And for the scary part, at work this week I get a confidential envelope and I opened it from the back side. Inside was a pink slip and I was like jesus, couldn't they just tell me in person. But it turned out that it was just a confirmation that
(e:matthew)
does now have health insurance as my domestic partner. That includes dental and visual coverage too. I hoep he actually uses it.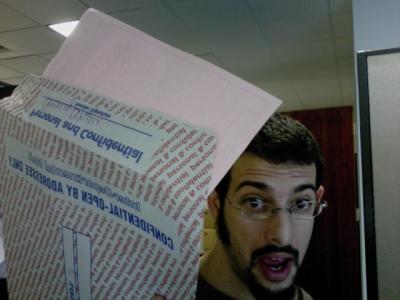 Ironically, the same day I got a job prospect call for a HIPPA related job in BUffalo that paid a lot more tha my current job. I am so tempted... but the company is rather new.


Permalink: Where_has_paul_been_for_60_hours.html
Words: 500
Location: Buffalo, NY
Category: health
11/03/07 11:50 - 47ºF - ID#41955
Being Sensitive
No I don't be the opposite of being a jerk because everyone knows I am a jerk, lol. What I mean the way my body is so sensitive to chemicals and allergens. It has been getting worse over the years to the point where I m starting to wonder if I am going to be one of those people that lines their house with aluminum foil or live in a bubble.
Sorry if this offends you
(e:hodown)
,
(e:lilho)
,
(e:southernyankee)
, or
(e:flacidness)
, Bill, with
(e:lilho)
being the least offender thanks to her own allergies.
Seriously, I have been in a constant state of hyper allergy since about a month ago. It seems to be triggered by having visitors that all smell like perfume. I am not talking about a light odor of perfume.
You know those hippies that smell like patchoulli but they wear it so much they don't realize how much it smells because they can't smell it, so they put on more. Where that is how it is has been in my house. But it's not patchouli but rather some designer smell with hair product to boot.
Seriously, I am going to kill myself if this gets any worse. I feel like I am gogin to throw up and no matter where I go, the scent follows and then it lingers forever.
Everyone says why don't I take allergy pills but, honestly you can't take allergy pills 24/7 365 and you can't get shots for everything.
What is going to happen to me? I am ready to move into a small house of my own where there are no visitors and no allergens. At this point I would be happy with a 15ft x 15ft solid metal box - where no one can find me.


Permalink: Being_Sensitive.html
Words: 300
Location: Buffalo, NY
Category: buffalo
10/31/07 01:10 - 47ºF - ID#41900
A night on the town
Went to Shea's tonight with
(e:zobar)
and
(e:dragonlady7)
to see Nosferatu performed with a live orchestra. It was a pretty fantastic setting for the movie. We sat in the front of the balcony area which was great.
Afterwards, we headed over to some bar in the first ward to have some drinks. It surprised me there was another part of Buffalo that looked full of white people. I guess I just never made it over there before. It looked a little like lovejoy but less intimidating.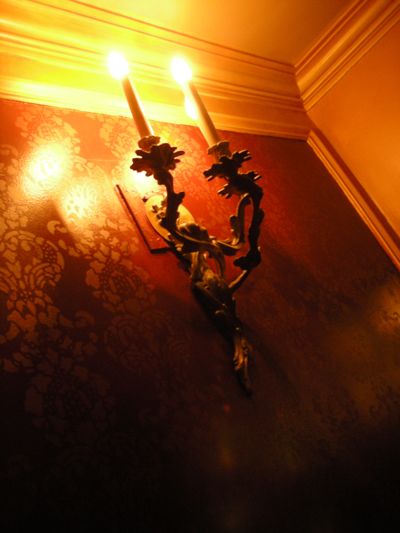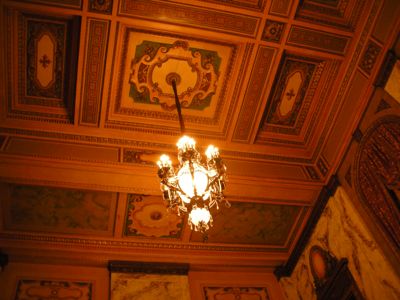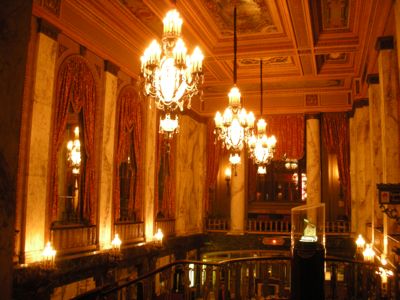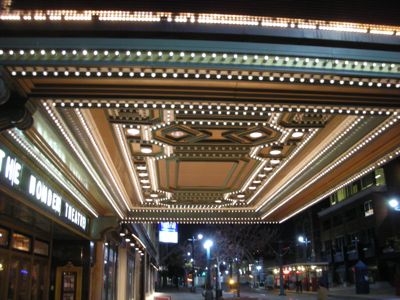 Permalink: A_night_on_the_town.html
Words: 100
Location: Buffalo, NY
Category: macintosh
10/30/07 11:49 - 47ºF - ID#41896
Leopard, Last Friday
On Friday,
(e:zobar)
,
(e:jim)
and I made the oligatory mac dork trip to purchase Leopard. Instead of going to the apple store like the typical mac dorks we went to Mac Solutions Pluslink in West Seneca, where they gave you a a free leopard stuffed animal for purchasing leopard, not to mention free food and no lines!
Look at
(e:jim)
happy about leopard.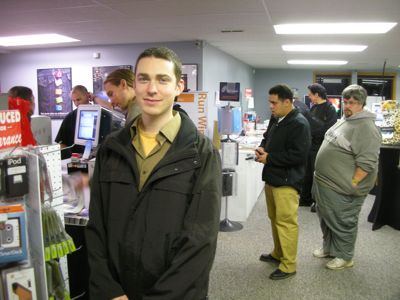 They not only gave you a stuffed leopard for buying the OS, they also had this giant one on display.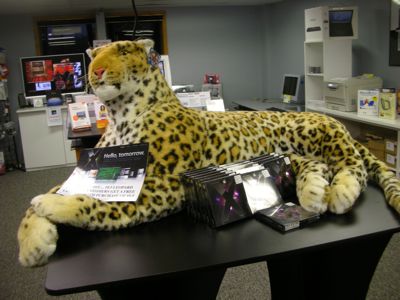 And premium leopard meat burgers too!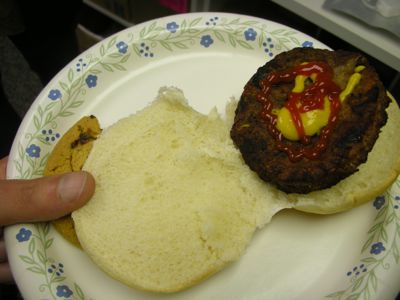 Then we went home and installed. It wouldn't let me upgrade so I had to install from scratch which took most of the weekend to complete and get everything back to how it was.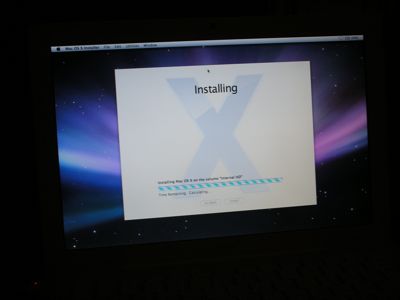 Afterwards, we went danicng. Well not the other computer dorks, but
(e:flacidness)
,
(e:mike)
,
(e:terry)
and I. They met some girls from ohio who were celebrating a birthday and took them out for the night.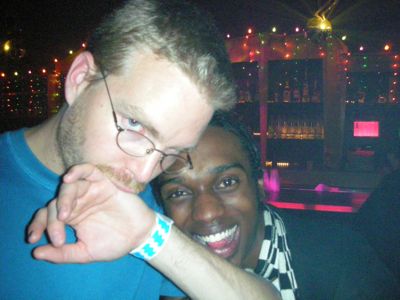 Looks like OPM lounge is closed. I mean it was on Saturday night.
Looks like TK likes to dance as much as me.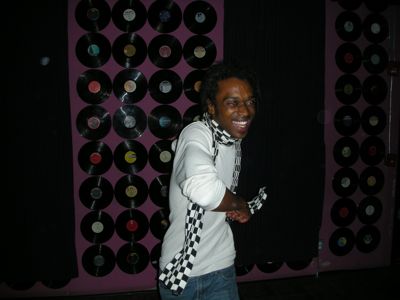 Permalink: Leopard_Last_Friday.html
Words: 200
Location: Buffalo, NY
Category: party
10/28/07 07:39 - 46ºF - ID#41849
The party last night
The party last night was pretty crazy. Especially, towards the end of the evening. I hope everyone had a good time - it seemed like it. I didn't take any pictures because I couldn't find my camera. Sorry, if I missed anything.
Some wholesome highlights:
(e:matthew)
's fantastic halloween decor
(e:jim)
's home roasted pumkin seeds
the great costumes, thanks everyone
(e:mike)
's wig
Some otherly highlights:
(e:zobar)
and
(e:dragonlady7)
's awesome punch drink
(e:fellyconnelly)
and
(e:lauren)
's jello shots
the
(e:imk2)
show
(e:dragonlady7)
's shelf -
(e:zobar)
you are a lucky man
the
(e:mike)
,
(e:jill)
and Nameless Bitch unicorn hunt
(e:mike)
humping Nameless Bitch's face after he caught her
(e:jill)
tackling Nameless Bitch and throwing her to the ground
a mechanic who had full body suit button control issues
when
(e:tinypliny)
exclaimed, "like the fishy smell of chlamydia" - I missed the context of the conversation
a hot zombie with his pants unzipped getting spanked for wanting to eat brains
geoffrey snorting baking soda off the rug that I put down to stop a stain from the drink he spilled on the rug in his drunken state
not realizing that there was any sort of context for
(e:carolinian)
's dick in a box costume
You can tell people are still recovering by the party/post party web stats for the site.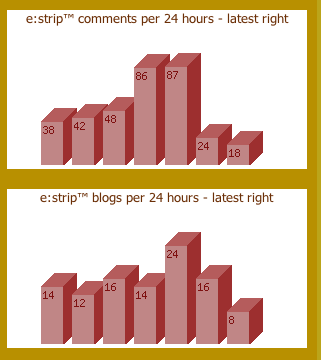 Permalink: The_party_last_night.html
Words: 235
Location: Buffalo, NY
Last Modified: 06/03/11 03:20
Category: party
10/27/07 11:30 - 60ºF - ID#41834
Party Tonight at 24 Linwood
Hope to see everyone there. Party starts at 8:00.
(e:matthew)
has dressed the house up for halloween.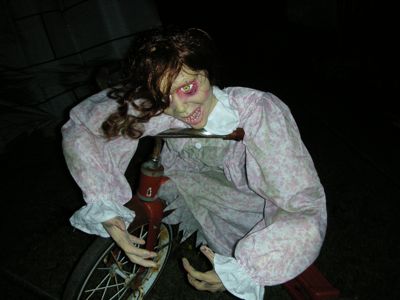 Permalink: Party_Tonight_at_24_Linwood.html
Words: 19
Location: Buffalo, NY
Category: buffalo
10/26/07 02:34 - 60ºF - ID#41819
Carvings For A Cause
First of all, I went to globe market with
(e:terry)
and we got some mini pumkin pie cheesecake. I picked the on with walnuts on top. I seriously could eat all of them.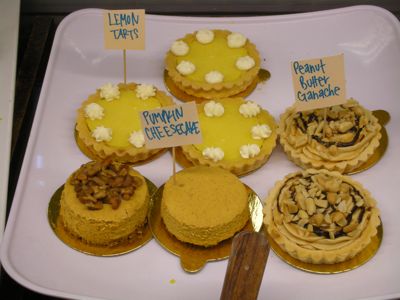 The wood carvings on display there as part of the Carvings For a Cause campaign which is raising money to help re-tree western New York after the october surprise from last year, and the one that might happen again this year.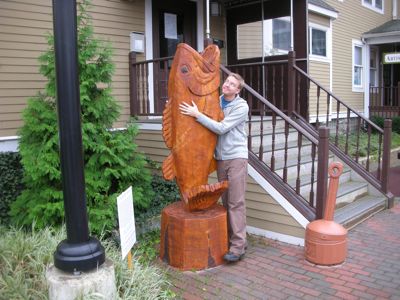 I never knew who Nardin was named after.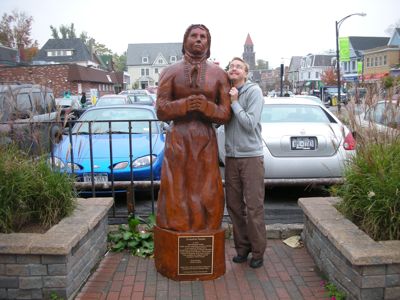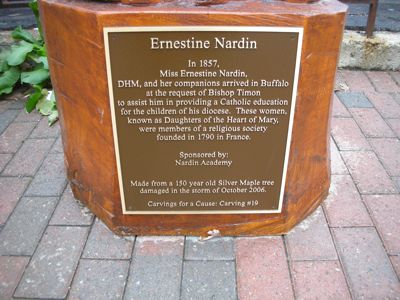 Here are some pics from their flyer.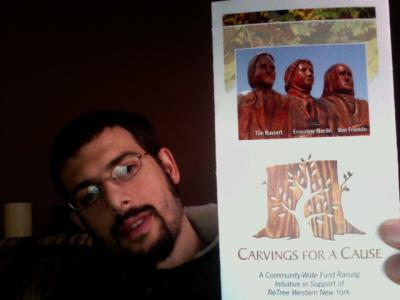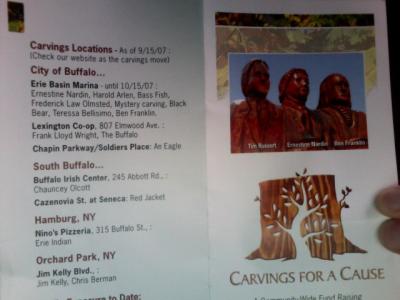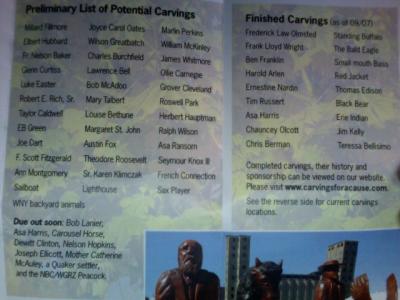 It doesn't list any web site, but it has some contact info.
To become a Sponsor or Donate to this historic project:
Contact
: Therese Forton-Barnes
phone
: 716-868-8868
email
:
events2at@aol.com


Permalink: Carvings_For_A_Cause.html
Words: 137
Location: Buffalo, NY
Category: life
10/26/07 02:30 - 60ºF - ID#41818
Some pictures of life
The other day I walked to work in the rain. It wasn't that bad because I had an umbrella. Poor
(e:jim)
didn't and he was soaked. Under an umbrella is such a weird space. It is like being in your own private universe in a way.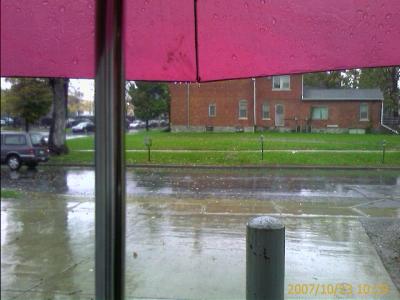 I feel so bad about the caviar.
(e:hodown)
, we should have bought the big red ones instead. I ate as much as aI could but seriously 2oz of caviar is a lot.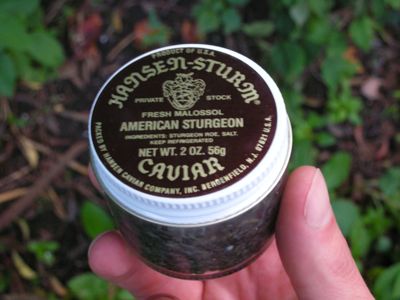 I decided to feel it to our cat. Yes you read it right, we have a cat that lives outside. It is 100% black and lives in our yard.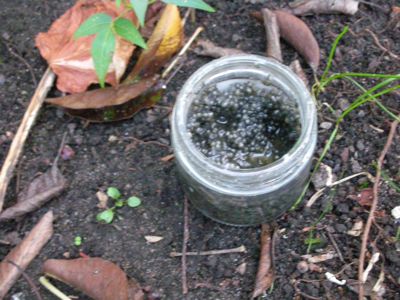 I finished removing some electrical wires from the house. There is almost nothing left but brick!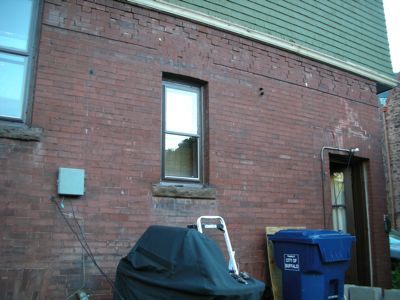 My cousin Christina gets really into Halloween. Her husband Bob proposed to her by hiding the ring in the pumpkin back in the day so it holds a special place in their heart.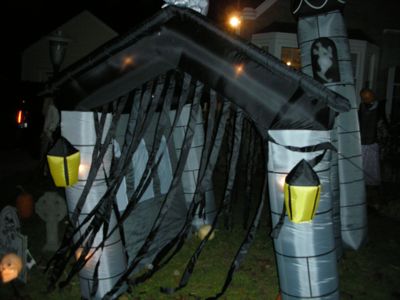 Her son is so afraid of this doll on their lawn.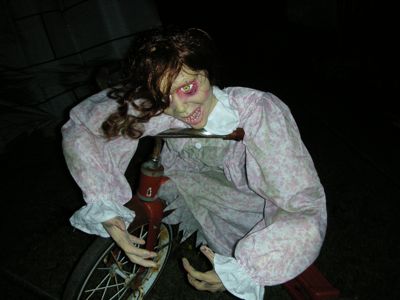 New world record is already gone. What is going to replace it?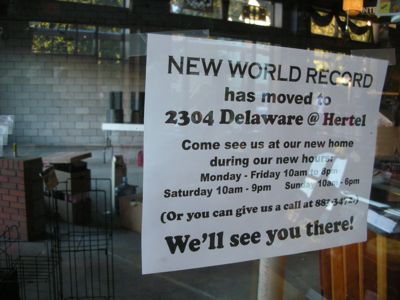 Permalink: Some_pictures_of_life.html
Words: 194
Location: Buffalo, NY
<-- Earlier Entries