Category: macintosh
10/30/07 11:49 - ID#41896
Leopard, Last Friday
On Friday,
(e:zobar)
,
(e:jim)
and I made the oligatory mac dork trip to purchase Leopard. Instead of going to the apple store like the typical mac dorks we went to Mac Solutions Pluslink in West Seneca, where they gave you a a free leopard stuffed animal for purchasing leopard, not to mention free food and no lines!
Look at
(e:jim)
happy about leopard.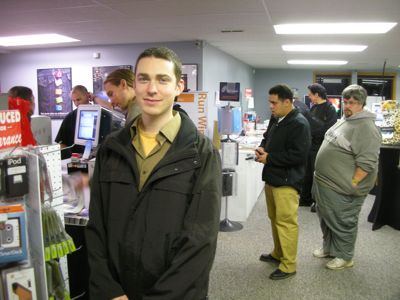 They not only gave you a stuffed leopard for buying the OS, they also had this giant one on display.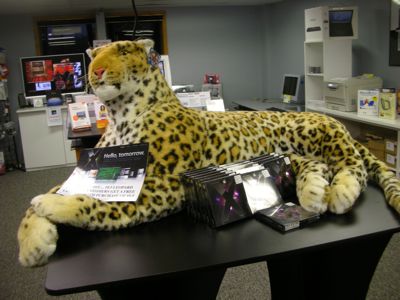 And premium leopard meat burgers too!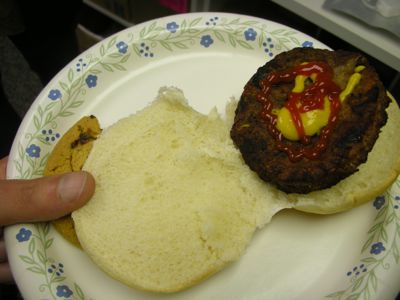 Then we went home and installed. It wouldn't let me upgrade so I had to install from scratch which took most of the weekend to complete and get everything back to how it was.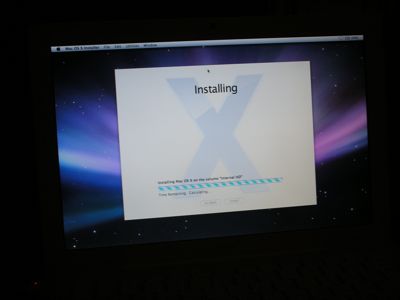 Afterwards, we went danicng. Well not the other computer dorks, but
(e:flacidness)
,
(e:mike)
,
(e:terry)
and I. They met some girls from ohio who were celebrating a birthday and took them out for the night.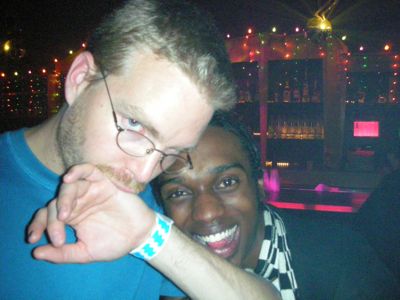 Looks like OPM lounge is closed. I mean it was on Saturday night.
Looks like TK likes to dance as much as me.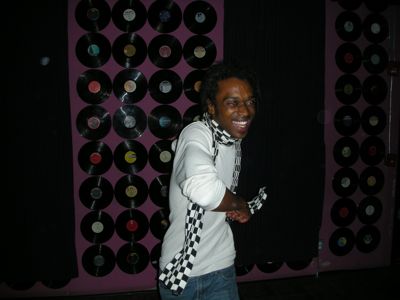 Permalink: Leopard_Last_Friday.html
Words: 200
<-- Earlier Entries