Category: walking
01/26/06 08:32 - ID#32467
Allen to Franklin To Linwood
I got some pics from my walk home with some additional funny ones from training. I was the first one at training this morning. I got to use a fire extinguisher. That part was fun. The fireman that taught about it was one like kind you would find in a fireman porn, not that I have ever seen a fireman porn. I am just guessing.
So check out these questions. We were supposed to listen to the entire presentation before filling them out. But they were so obvious. What made it even more ridiculous is that we were allowed to share answers. I guess with a test that easy it doesn't matter. Surprising, I did catch someone eyeing my test out the corner of ther reye like they thought they were cheating.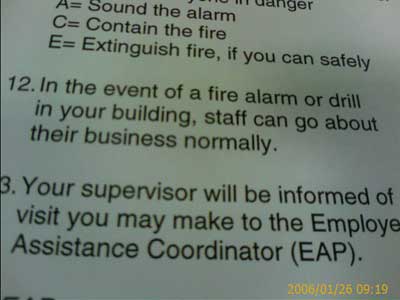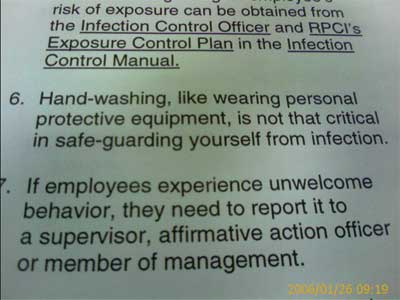 I learned that Roswell employs 2500 people and is the "best place to work in western, New York." It was founded by Dr. Roswell Park in 1898. I also had time to get a Torrent client for my phone and download some music.
I like walking home down Allen and then down Franklin to Linwood. It takes about 15 minutes.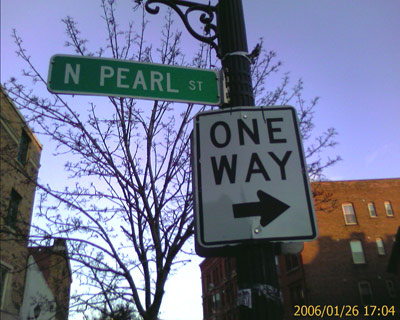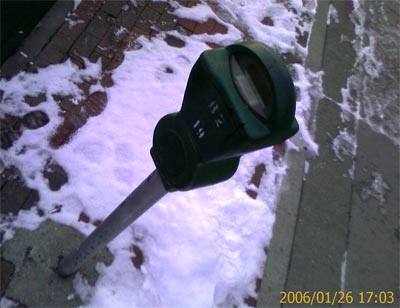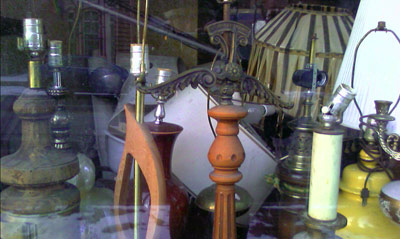 I want to buy this house so bad. I just wish they would put it up for sale. I would buy it in a second.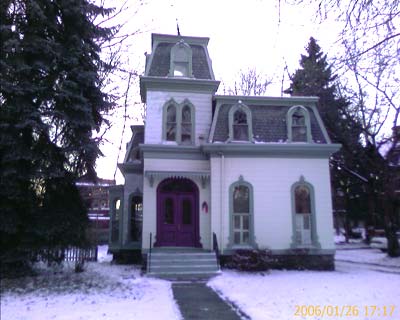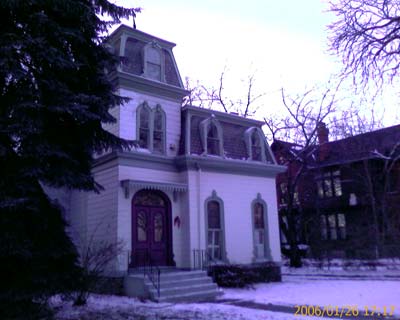 What was this place on Franklin right after Allen heading toward north? It is on the right side. It used to have an awning, as though it was a bar or something.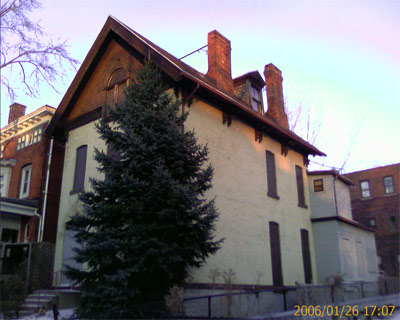 Careful Crossing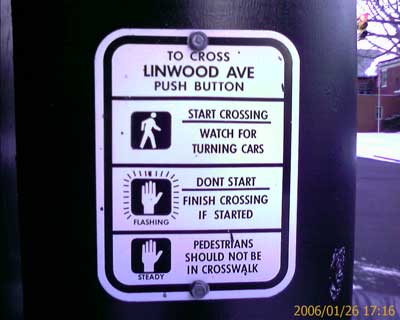 Permalink: Allen_to_Franklin_To_Linwood.html
Words: 266
Category: walking
10/20/05 07:07 - ID#32293
Walking to Work
Seeing as I car share with
(e:terry)
I rarely have the car. He takes it most days (pronounced everyday) and picks me up at night. Since we have known each other he has taken the public transportation to work maybe 3 times. Not to say that I take it everyday, but I do a hell of a lot more than he has. He says its because his work is in cheektowaga. I suppose that is reasonable but to get to UB north campus I need to take the subway to the bus to campus and then walk a half a mile to the CFA. Going to Canisius isn't so bad but the subway takes longer than walking and is scary. Waling takes about 30 minutes.
The real champion here is
(e:Matthew)
who has walked to a from work everyday since I have known him for four years. Be it at 7am or midnight, he walks just about everywhere all the time.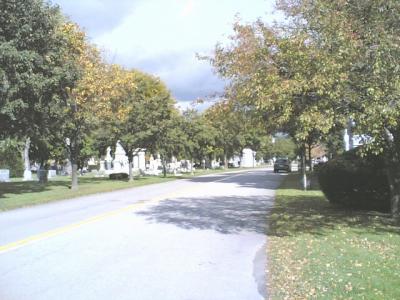 But the real point of my story is that I walked to work twice this week and it wasn't so bad considering it is not too cold out yet. I do hate walking from West Delevan and Linwood to Main street and over to Lyons Hall. I wouldn't do it at night but honestly, the whole thing feels much safer than the subway stop near my house. I am so scared of that corner and the subway. People are either super mean, on drugs, or overly friendly to the point it scares me. Like the one time when some random wasted dude put his arm around my neck to tell me I was his buddy and we should have a beer together sometime. I thought he was going to kill me. I kin dof wiggled my way out and then he asked for my address. I lied and ran away. I think they find me because I am always carrying change from the candy automat at school. I don't do that anymore.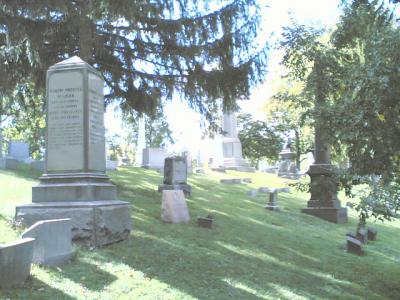 I cna;t tell you how many people I have helped get that $.50 they need to take the bus because their girlfriend abandoned them bit. Or the woman who need to go see her baby over somewhere far away but just needs some gas money, etc. Taking the subway actually cost about triple the amount of a fare for me. I guess I could just run all the time, but then I feel like an even bigger jerk.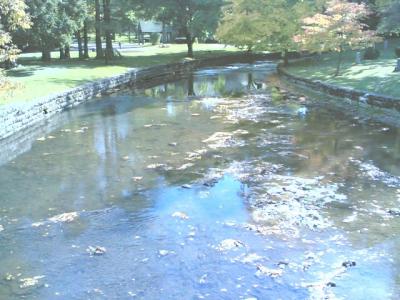 Anyhow, I am so done with the subway for now and I started walking. I doubt I will like this in the middle of the winter. I like walking through the cemetery because it is quiet and a pretty. A little out of the wat and a little weird that it is full of dead people but at least dead people won't steal my stuff or talk to me about tap dancing (another run in on main street.)
What was the Verizon truck doing there, in the middle of nowhere - someone taking a break from work?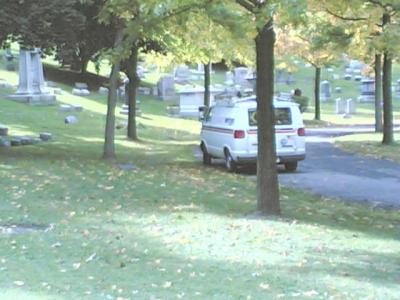 Some doctor did not need this anymore because I found it on the corner of Delaware and west delevan in the rut on the side of the road.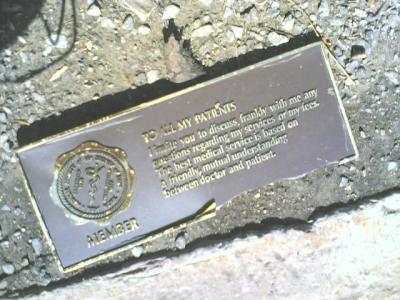 Permalink: Walking_to_Work.html
Words: 546
<-- Earlier Entries