Category: transport
12/10/05 02:59 - ID#32398
snowy car trash
Does anyone have snowy car trash? Every year at this time we forget that the garbage which normally can peacefully exist in the back seat foot area of our car has the potential potential to become a nasty slush of paper waiting to be recycled.
We ate the yummy steak sandwich at the pink. If you never tried it and you don't mind eating animals you have to get it. The only downside is that it costs $9.00. It is definitely enough for two.
(e:lilho)
and
(e:terry)
were really into th hunk hunt machin last night at the Pink.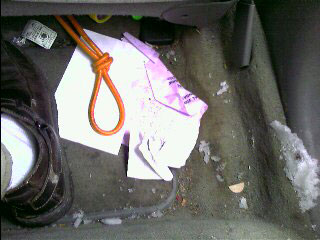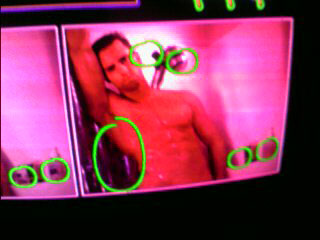 Permalink: snowy_car_trash.html
Words: 104
Category: transport
12/07/05 07:11 - ID#32391
the metro
Who designed the advertisements for the Buffalo metro? They look like they were designed by intro to graphic design students of a pre computer era. Only the craptastic dropshadow guves it away. These ones can be found at the Allen Street station.
I am supposed to be at Canisius teaching but the subway is late. One more station to go.
Some man on the subway was telling this long winded story about how all the stars came from buffalo before there was Hollywood. He just kept screaming it at these girls and paul, the other Paul that worked at Kunis and the coop.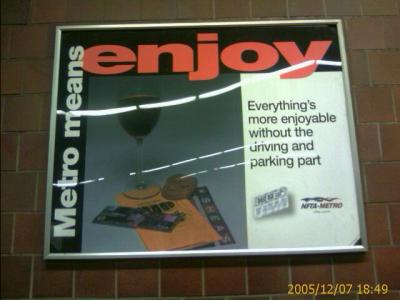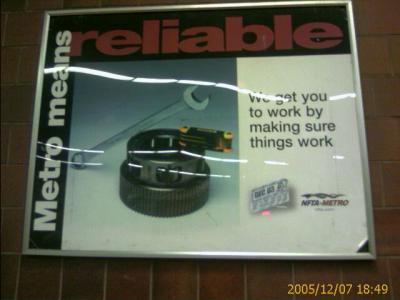 Permalink: the_metro.html
Words: 107
<-- Earlier Entries