Category: signs
08/21/10 04:35 - ID#52486
Is this from a year ago?


Permalink: Is_this_from_a_year_ago_.html
Words: 16
Last Modified: 08/21/10 04:35
Category: signs
02/22/10 10:23 - ID#51063
Sign at work
Does everyone see the irony in this.
(E:enknot)
put this in the microwave at work to remind people to be clean with it and now the sign is dirty too.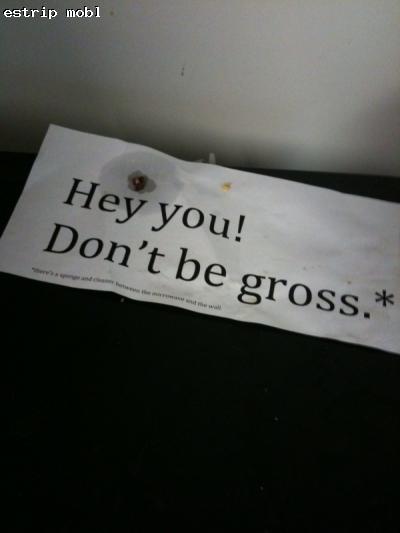 Permalink: Sign_at_work.html
Words: 35
<-- Earlier Entries