Category: buffalo
09/27/11 10:41 - ID#55203

Where cars go to die
I know every city has these but damn this is an eyesore on the way out to the outer harbour by bike. Maybe once the Chicago Street bridge is completed in 2050 I wont have to see it anymore.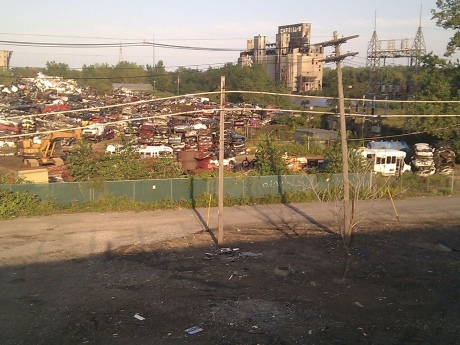 Permalink: Where_cars_go_to_die.html
Words: 40
Location: Buffalo, NY
Last Modified: 09/27/11 10:41
Category: buffalo
09/27/11 10:39 - ID#55202

Welcome to a dead city
The dead trees lining the subway station at the new harbor/HSBC look even worse now. Nothing like dead EVERgreens with a crow to spruce up the place. If I went and chopped them down would it just be extreme community gardening?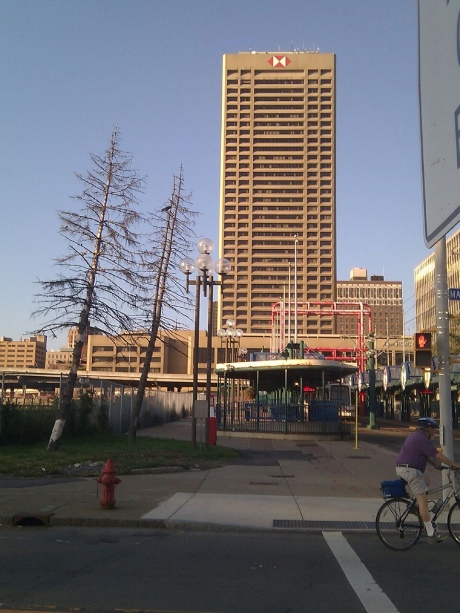 Permalink: Welcome_to_a_dead_city.html
Words: 44
Location: Buffalo, NY
Last Modified: 09/27/11 10:39
Category: pets
09/25/11 12:38 - ID#55193

Live gay sex show
The foaming at the mouth part is so funny. The little one looks pissed but I guess its better than being beaten up and Basra isn't really having sex with him, just humping his shell.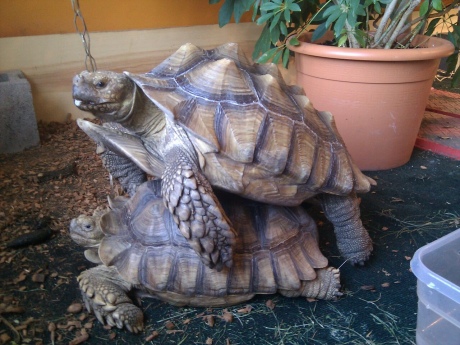 Permalink: Live_gay_sex_show.html
Words: 37
Location: Buffalo, NY
Last Modified: 09/25/11 12:38
Category: hiking
09/25/11 12:35 - ID#55192

Hiking with Casey at zoar
(e:yesthatcasey)
and I went hiking at soar yesterday. The weather was awesome. We managed to hike a climb a lot and planned an even more rigorous adventure for next time.
I even managed to swim.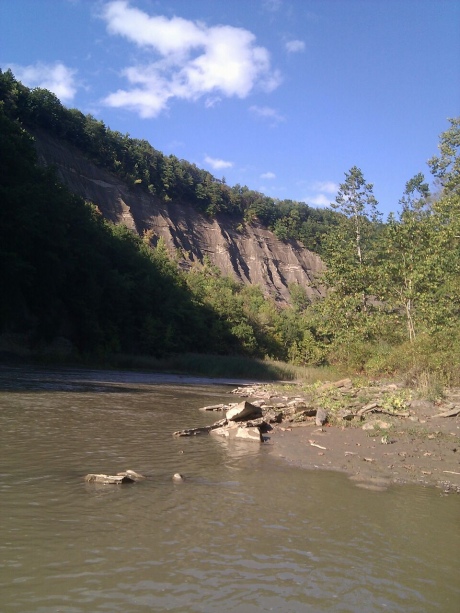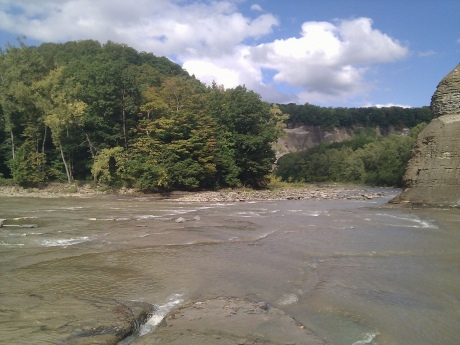 Permalink: Hiking_with_Casey_at_zoar.html
Words: 40
Location: Buffalo, NY
Last Modified: 09/25/11 12:35
Category: pets
09/24/11 12:48 - ID#55190

The beast


Permalink: The_beast.html
Words: 15
Location: Buffalo, NY
Last Modified: 09/24/11 12:48
Category: food
09/24/11 12:53 - ID#55187
Exclusively Alaskan Goods - now on sheridan
The other day I got an email from the store saying they have a new location on Sheridan and Eggert. This is so exciting because its so close to my parents house. So today my mother and I went down and picked up a bunch of delicious seafood.
We got king crab legs, halibut cheeks, cold water Alaskan wikcaught shrimp and Alaskan scallops. We had to eat the crab legs as soon as we got home. Ten minutes later my mother was cooking up the halibut cheeks. Despite my undying love for crab legs, the halibut cheeks were honestly just as tasty. In fact the texture and flavor makes them a great crab substitute.
Adele, the shop keeper made the whole experience so pleasant as always. She also mentioned they are also starting to get in seafood from Florida and at some point in the near future clams from the northeast which I am very excited about.
I will post again when I cook up the scallops and shrimp.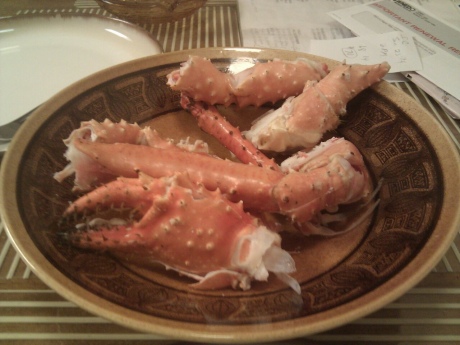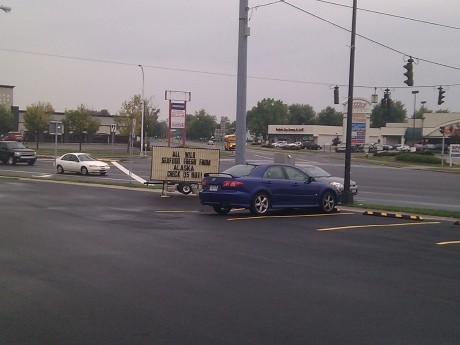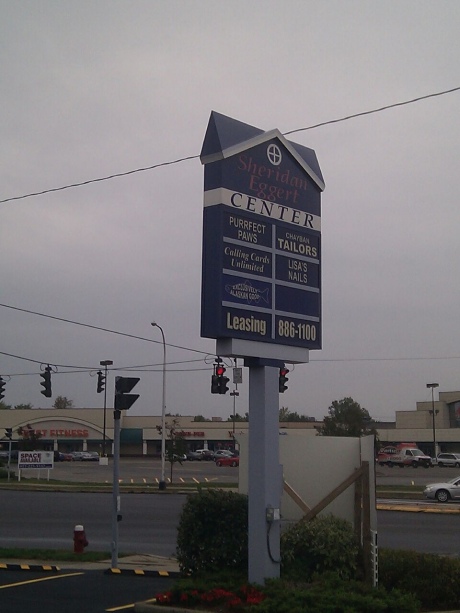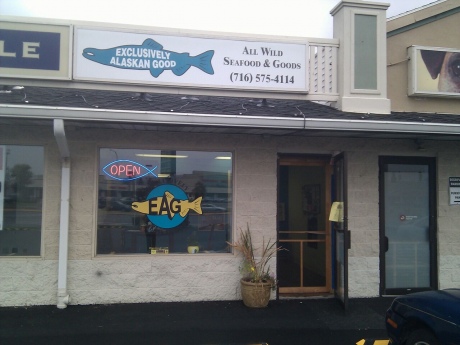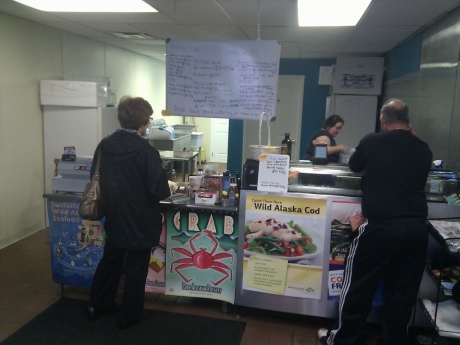 Permalink: Exclusively_Alaskan_Goods_now_on_sheridan.html
Words: 179
Location: Buffalo, NY
Last Modified: 09/24/11 12:55
Category: pets
09/23/11 09:26 - ID#55185

Cute tortoise needs new home
Its time to let the new tortoise go. He is healthy and eating but Basra the much bigger tortoise just keeps beating the crap out of him. This morning he was on his back and and basra was repeatedly was ramming his shell into a cinderblock at full force. Then when he tires of beating him up he tries to have sex with him. Its just not a good existence. Not sure what to do because we have to find someone with enough space.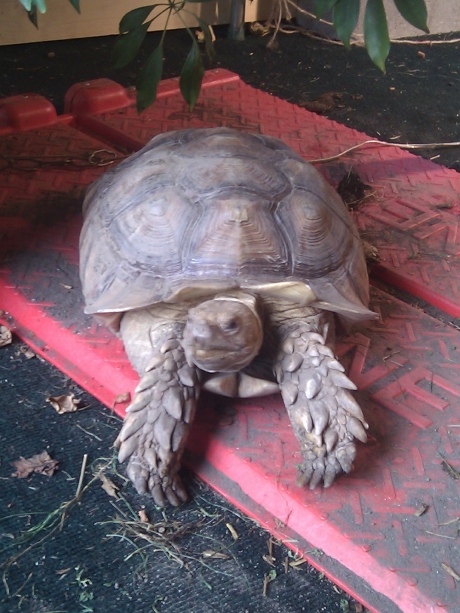 Permalink: Cute_tortoise_needs_new_home.html
Words: 86
Location: Buffalo, NY
Last Modified: 09/23/11 09:26
Category: television
09/21/11 11:48 - ID#55178
Hulu, abc, fox, etc
So I watch more TV now that I have no friends and get home late from work M-TH. I used to like the way hulu had the shows on the night after they aired. Sames with Abc, Fox, etc but it seems that now all of the content providers have switched to airing the episodes the following week unless you buy hulu plus or have cable. For example, the raising hope that aired last night will be available wed sept 28th unless you pay $7.99/month for hulu plus or sign up for cable which is surely like $50+ a month.

I really don't get why Time Warner doesn't consider us a valuable enough customers to let us watch he shows online that are normally on the free over the air channels. Its not like we don't already pay them $120/month for our internet. I mean I don't expect to see HBO, etc but at least the shows on fox, abc, etc. What is the difference if I watch it as cable or over the internet over a cable wire. They are getting paid either way and I am subjected to advertisements that they profit from.

The whole thing makes me so aggravated. I probably just need to learn to be patient.



Permalink: Hulu_abc_fox_etc.html
Words: 210
Location: Buffalo, NY
Last Modified: 09/21/11 11:48
Category: food
09/19/11 05:55 - ID#55170

Buffalo Restaurant Week


Permalink: Buffalo_Restaurant_Week.html
Words: 16
Location: Buffalo, NY
Last Modified: 09/19/11 05:55
Category: transportation
09/19/11 05:31 - ID#55169

Old Cars
Sometimes I wish I lived in a era when America had giant metal cars that guzzled gas at $0.75/ gallon and that I didn't know there was anything wrong with that.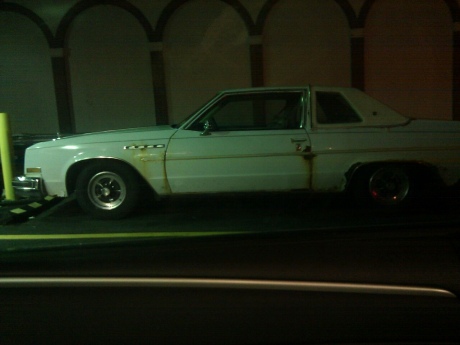 Permalink: Old_Cars.html
Words: 32
Location: Buffalo, NY
Last Modified: 09/19/11 05:31
<-- Earlier Entries