Category: tours
10/20/11 10:42 - ID#55338
Dream Bathroom
Tonight we went on the Lincoln Park home tour. The old mansions were unbelieveable. Personally they were too big for my taste, almost institutional. The McKinney house was so incredible.

The woodwork was more complicated then I even imagined.
At the end of the tour we visited three houses on soldiers circle. The last was was a very modern ranch house. The contrast was so stark. The bathroom at the ranch house was so awesome. I wish I could have taken more photos but it was the only picture I could take because they didn't allow interior photography.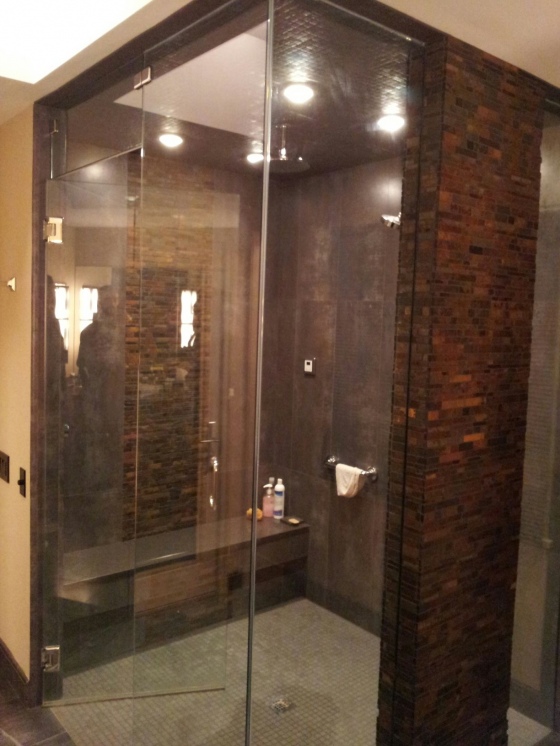 Permalink: Dream_Bathroom.html
Words: 106
Last Modified: 10/20/11 10:42
<-- Earlier Entries