Category: roadkill
08/19/12 12:36 - ID#56687
Road Kill Illusion
A while back I took this picture of some road kill mashed into the ohio street bridge. I swear, I did not photoshop this in any way but it looks like a woman with a beehive hairdo looking up. I'm not even sure what part of the bird that is.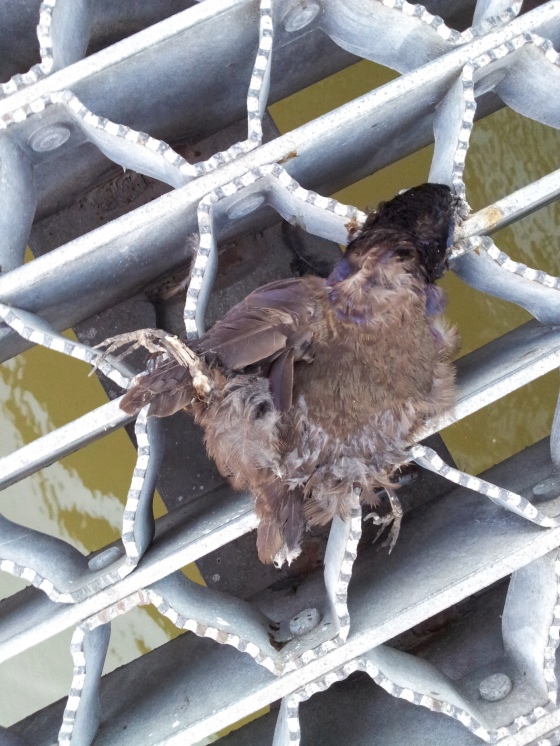 Everyone always says it looks like Kyle's mom from South Park.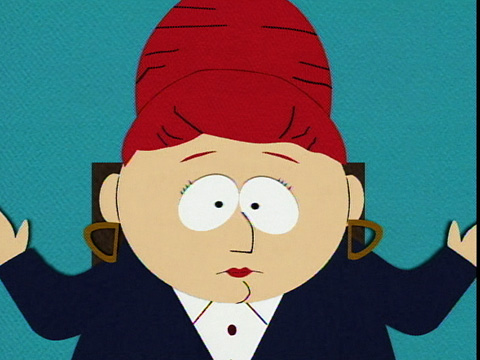 Permalink: Road_Kill_Illusion.html
Words: 64
Last Modified: 08/19/12 12:36
Category: roadkill
09/13/11 07:52 - ID#55148
Not The Chicken Wing
Saw this next to Ulrich's today and thought it would make a good addition to my roadkill photos although this looks like a distinctly feline creation.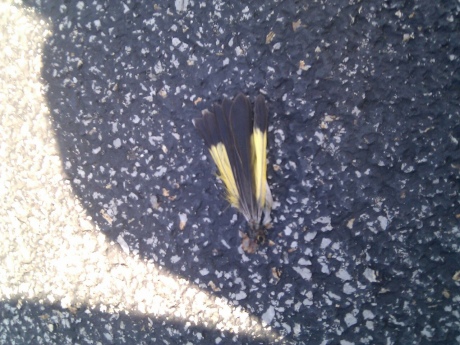 Permalink: Not_The_Chicken_Wing.html
Words: 28
Last Modified: 09/13/11 07:52
<-- Earlier Entries