Category: food
10/09/08 01:05 - ID#46016

Not kunis
(e:enknot)
and I tried to go to Kunis for lunch but they are reconfiguring with a sushi bar and interior seating.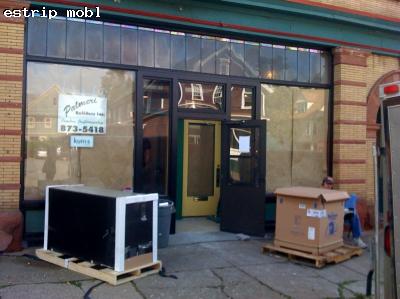 Permalink: Not_kunis.html
Words: 27
Location: Buffalo, NY
Category: programming
10/07/08 10:37 - 50ºF - ID#45984
Adobe and Safari I hate you tonight
Spent a lot of today working with one of my new co-workers James. He seems like a fun guy. Apparently, he read my journal. I suggested he start one of his own. If you are reading this, start one.
On another note, I can't believe I am still at work. I am trying to finish this video uploading site for a contest they are hosting. Unfortunately, the magic that is my surebert multi file unloader is about to die as Flash Player 10 changed the way you can call the FileReference browse method and calling it from javascript is no longer an option. They want it to have a flash interface. Adobe says it makes it safer, I say it just makes it flashier and makes me mad.
I plan on creating a new multi file uploader widget based on my previous work

but I won't have time tonight and they needed a solution now. I decided to just use traditional file uploads seeing as they are only uploading one file.
Cool enough, but sadly you don't get the progress which is really the fun part of the surebert uploader. Luckily, there is a php extension

that allows you not only track how much of the file has been uploaded but how long it expects to take, the current speed, etc. Its really so easy and you can quickly get the data back via json. You add an extra random ID attribute to your form and it uses that as a key to track the file upload. Then you can make requests back to the server to get updates on the time remaining, etc. You make the requests via ajax which is really simple and great.
Sadly, after testing in IE6 and firefox and everything working, I tested it in Safari which refuses to receive ajax responses after it has initiated a file upload. I send them, it just won't process any responses. I hate you safari. Seriously, its always you that has to make everything fucked up.
Anyways, so I re-factored and ended up going with an iframe solution as safari was happy with that and so were the other browsers. Its cool to get an estimated finish time.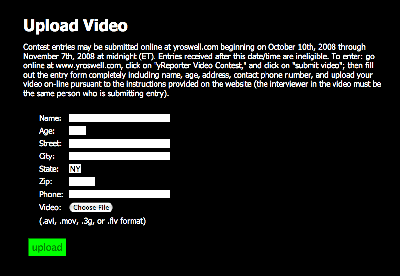 Permalink: Adobe_and_Safari_I_hate_you_tonight.html
Words: 386
Location: Buffalo, NY
Category: music
10/05/08 12:42 - 58ºF - ID#45944
Bad Boy Bill at the strip club
In Buffalo. Who is going to go with me?
(e:imk2)
? The last time I saw him play was a at a club in Phoenix back in 1999 and it was a great show. He is doing a tour for his latest CD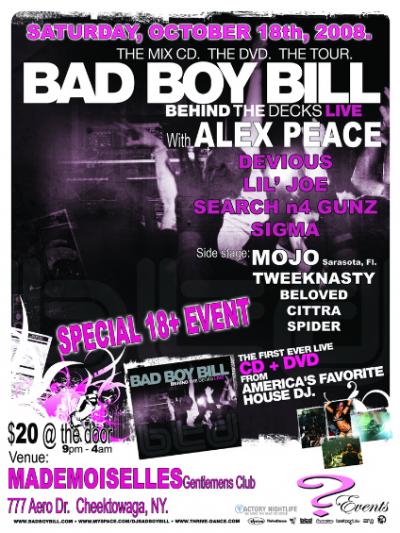 Permalink: Bad_Boy_Bill_at_the_strip_club.html
Words: 57
Location: Buffalo, NY
Category: toys
10/05/08 11:55 - ID#45943
Where Jesus meets glow
I may be wrong but I think this is the first time I have seen a children's vending machine catering to a religious group. It seems like a great way to reduce your profits. Either that's the case other they just refilled because it was full to the top. In case you want one they are at Wegman's on Amherst. Alterniately, you could just buy

the 250ct refill for the vending machine for $48.00. I never realized what a huge markup this stuff has.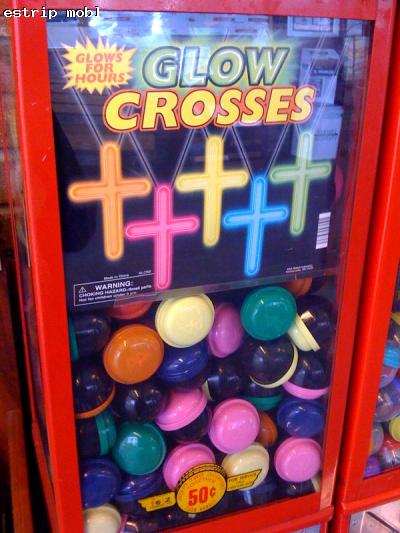 Permalink: Where_Jesus_meets_glow.html
Words: 96
Location: Buffalo, NY
Category: web
10/05/08 10:32 - 51ºF - ID#45941
Micorosoft Search Perks for Live Search
Microsoft is so desperate for people to use their Live Search search engine that they started offering reward points for using it

I thought, okay I will give it a try just to see. I mean you get free books, magazines, music, etc.
Then when I got there to sign up I was stopped with this.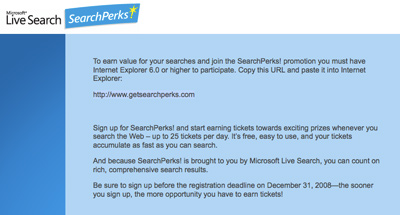 Well, fuck you micorosft, I won't use it afterall. Who tries to beg people to use their stuff and then makes it at all restricted or difficult. They really need to learn this lesson. If you want your search engine reward points to draw the most people, make it work from any browser.


Permalink: Micorosoft_Search_Perks_for_Live_Search.html
Words: 124
Location: Buffalo, NY
Category: movies
10/04/08 06:47 - 56ºF - ID#45933
Nick and Norah's Infinite Adventure
I really enjoyed this movie. For a brief moment it made me feel like I had friends and some spontaneous adventure going on.

It was also one of the first movies I saw that had gay characters I could identify with.

They did such a good job capturing the first night of meeting someone too.



Permalink: Nick_and_Norah_s_Infinite_Adventure.html
Words: 55
Location: Buffalo, NY
Category: food
10/04/08 03:08 - 56ºF - ID#45930
The Cornish Game Hens Before
I patched some more wall spots today. I am getting really good at here. Before the latest patch I dissected some more layers of wallpaper and found the original. I thought the one in
(e:paul,45920)
was the original. I was wrong. It is so damn ugly.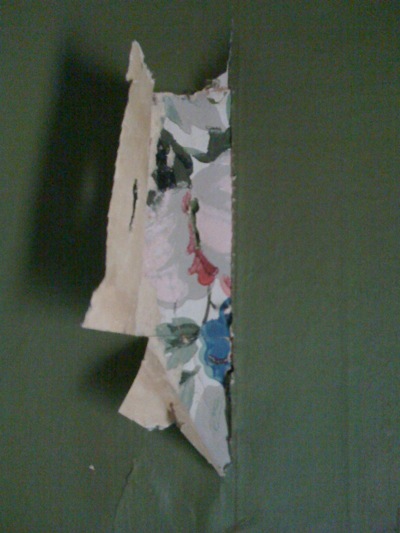 The best solution would be to tear out the wall paper and re-plaster or dry wall, but that is not happening anytime soon. You can't just take the wall paper off like you can with drywall, because the wall paper is holding the plaster, horder hair and lathe all together in some parts. Anyone who has seen the ~30 foot stair well knows that would be a job for professionals. So until that day happens I patch and paint which looks fine.
After the wall patching I decided that I wanted to make some cornish game hens. I got these anti-biotic, hormone, steroid-free ones at wegmans - two for $8. As part of my trying to save for the new era of disparity I have decided to return to eating the organ meets, accept for the liver. As
(e:matthew)
put it - I cannot eat what I feel is the equivalent of eating the brita filter after it is done filtering.
I used some Roswemary from the garden, some garlic and paprika. Then i wasn't sure what to stuff in them because
(e:matthew)
cannot eating any sort of gluten based stuffing. So I looked aorund the yard, and saw I still have a lot of pears. In went the pears.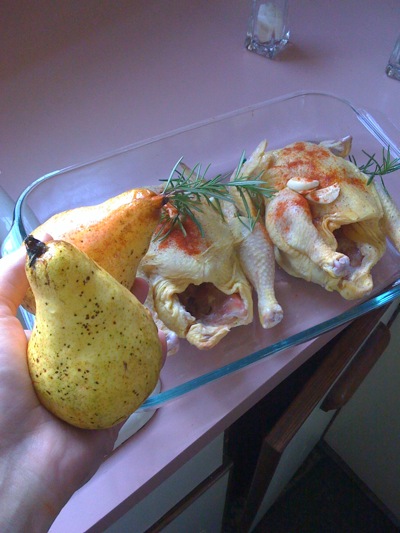 I am so excited to eat the neck. I know its weird but serioulsy they taste so good. I am obessed with turkey necks too.
Here are the hens done.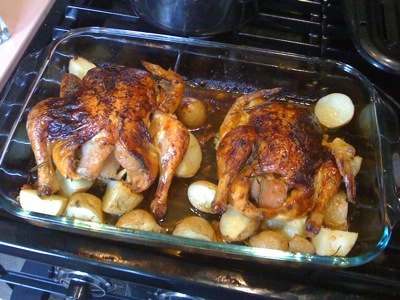 (e:Terry)
is so picky that he refused to eat the pear because they had been "in the chicken" while baking. When I met him he wouldn't even eat anything with bones.
I am watching a cooking show now with a norwegian carror farmer/chef who is obsessed with his carrots. he said if you cut them tenderly they will be juicy like the lips of a juicy woman. I wonder what that sounded like before he translated it in his head, lol.


Permalink: The_Cornish_Game_Hens_Before.html
Words: 376
Location: Buffalo, NY
10/03/08 05:21 - ID#45921

After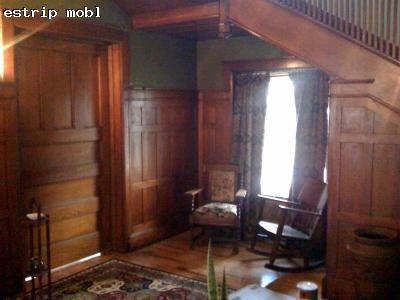 Permalink: After.html
Words: 6
Location: Buffalo, NY
10/03/08 04:29 - ID#45920

Before


Permalink: Before.html
Words: 6
Location: Buffalo, NY
10/03/08 12:55 - ID#45918

Happy anniversary
I got this letter today and I thought who is close enough to know that
our annivesary is in October but thoughtless or mean enough to leave
(e:matthew)
out?
Turned out to be the mortgage broker sending us a house closing
anniversary, haha! It's so stars and sparkles of him.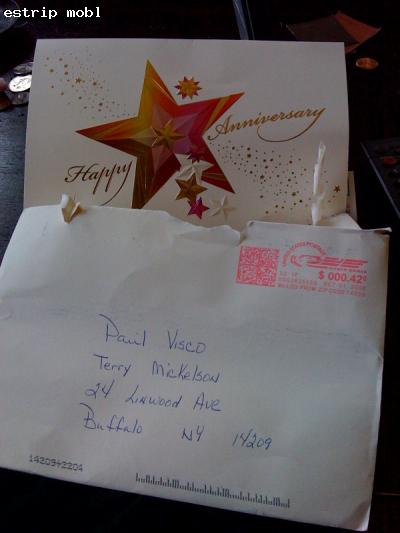 Permalink: Happy_anniversary.html
Words: 58
Location: Buffalo, NY
<-- Earlier Entries