12/25/20 06:05 - ID#60830
COVID XMAS/ new laptop
This has been a weird covid Christmas. We can't be with family so we did a video chat gift opening with my parents, paul, terry and joe this morning. We also did one with Dave's family. After some technical difficulties getting it started up (somehow my parents were able to get the video chat to work before I did) it worked out pretty well. Yesterday we all picked up to go Christmas Eve food from my parents and Dave made Christmas day brunch food (complete with mimosa ingredients) for everyone. It worked out pretty good considering the cirucmstances.
The most shocking gift of all, I can't believe
(e:Paul)
got me a new laptop for Christmas! I love it! It is blue and has a big screen and is really nice! Maybe I will start posting more on
(e:strip)
again. I had been asking him to help me pick out a new laptop and he was not being very helpful and I was kind of annoyed but it turns out it was all worth it because he got one for me! I really can't believe it. Our old laptop we inherited from Dave's grandma when she died if that tells you how old it was. You don't usually think of computers as family heirlooms lol.
Well maybe this will be my first of regularly often written posts or maybe it is a one time thing and it will be years before you see another one, only time will tell.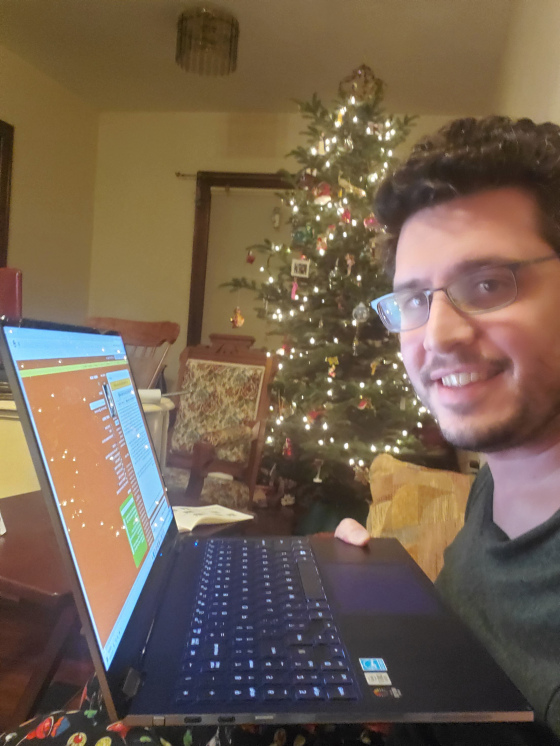 Permalink: COVID_XMAS_new_laptop.html
Words: 251
Location: Kenmore, NY
Last Modified: 12/25/20 06:05
<-- Earlier Entries