09/21/13 10:24 - ID#58083
Theater Drama
So last night was curtain up! , the night when all or most of Buffalo's theater community opens their plays and their is a big gala dinner on Main Street and street performances and outdoor partying and what not. I have never went but I would like to go sometime, a fancy dinner full of dressed up people followed by theater sounds like my cup of my tea but not in my budget but that really is not the point of this story.

Local talk has it that one theater company got kicked out of their theater space a day or two before opening night. There were cops and confusion and it turns out their was some miscommunication and simple mistakes and they didn't have the correct permit. But the real question is, who called the cops to have them check out the permit. I don't believe it is common for Buffalo police who in my past experience have
1. not made it within like an hour to a home invasion at my grandparents house while my mom and dad had sort of citizen arrested the thief and put him in their car but eventually he just left because he realized they really couldn't hold him forever just because they had a flashlight. Had the cops come in any reasonable time they would have been able to arrest him so he could not start robbing other single old ladies but they never made it.
2. did not respond for over an hour after a drunk driver caused a 4 car accident on the elmwood strip , and in this case me , teres and one of the other drivers tried to prevent the drunk driver (who literally had beer cans spill out of the car when she opened her door) from driving away.
So needless to say in my experience they don't really appear when needed so I doubt they are spending lots of time checking theater permits. So I imagine someone must have called the cops to have them checked out?

Was it a rival theater company hoping to shut down a competitor on the most important theater night in Buffalo? We are given this image of a theater community that works together always but is there maybe some backdoor shenanigans and rivalry? Was it a disgruntled member who did not make the cast? Was it God? I guess we will never know but like Fox News , I like to just say totally random opinions, not even opinion, just made up stories with no proof and then just leave it be for the viewer to decide.

Update: they got a temporary permit and were allowed to open



Permalink: Theater_Drama.html
Words: 442
Location: Kenmore, NY
Last Modified: 09/21/13 10:24
09/14/13 06:04 - ID#58072

my brush with fame dool style

last night we hung out with a guy whose cousins wife's son from a previous marriage played Nathan Horton in days of our lives in like 2009. unfortunately that was the time I wasnt watching that much days! Anywho I think I am now considered a celebrity insider since I have met the cousin of the step father of someone from days of our lives! rising to the top any day now !




Permalink: my_brush_with_fame_dool_style.html
Words: 71
Location: Kenmore, NY
Last Modified: 09/14/13 06:04
09/02/13 08:31 - ID#58043
Turning 30!
So I turned the big 3-0 this past Saturday. I was totally ok with turning thirty until Friday morning in the shower all of a sudden I started to freak out about it a little bit. It was an amazing weekend though with good friends, good fun and inappropriate pictures haha! It started Friday night when we went to Skybar and there was some DJ. It actually was really fun even though it kinda rained a little it was still a really great time! I hadn't been there in a while. We found some people to invite to the party as well. It was too bad
(e:libertad)
couldn't make it because he had to work the next day. Tanya made this amazing crown thing just like whoa while we were walking. It was really awesome. Here are some pics fromt he first night of bday celebrating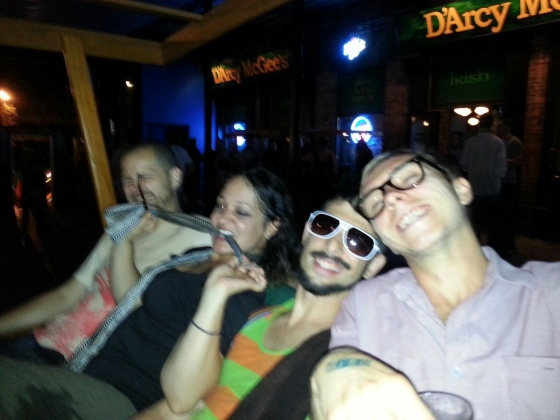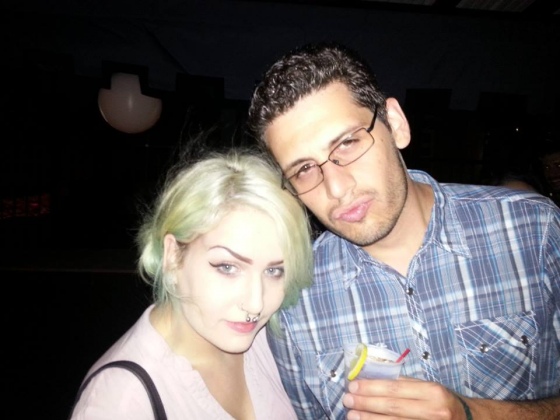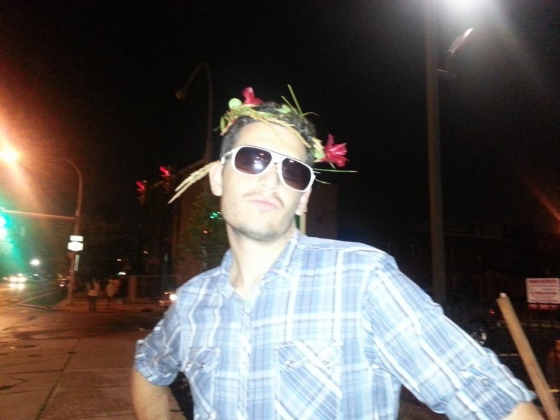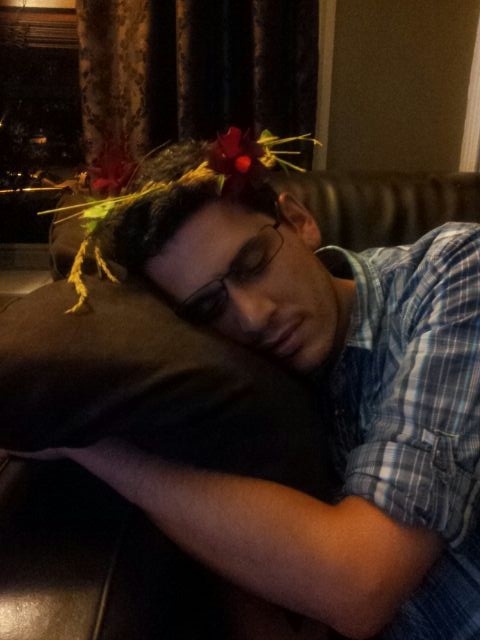 like every good celebration...I passed out
So Saturday I decorated my partyw ith a clearance theme. it was whataver decoratioins were on clearnance in any theme at party city mixed with dollar store items and my home collection of tablet confetti and streamers. Here are a few pics.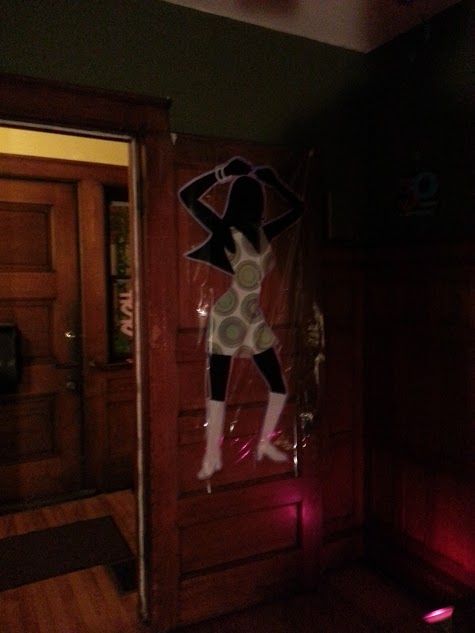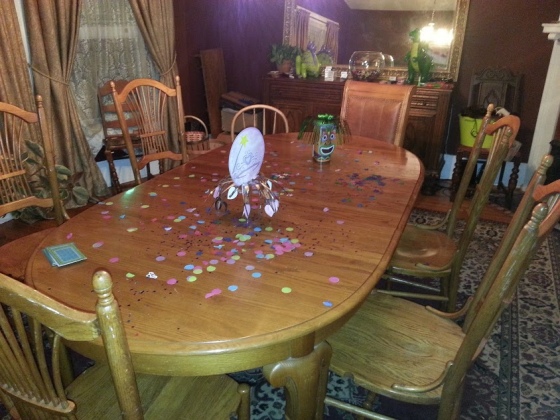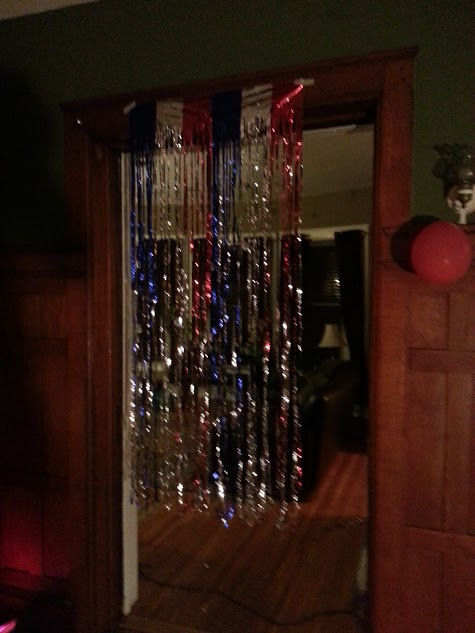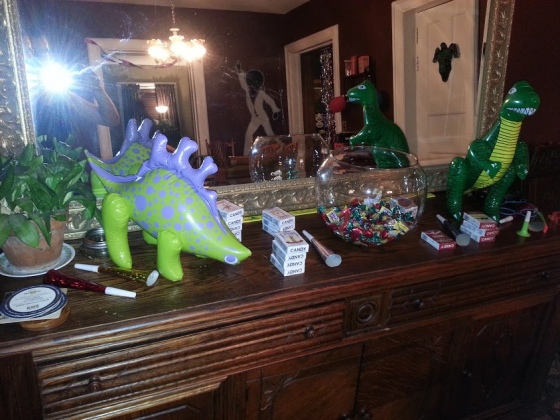 Then Saturday was my party. It was really great to see everyone. Unfortunately
(e:metalpeter)
couldn't make it so there is not much documentation of the night. I took 0 pictures. Actually knowing how some things ended up maybe it is better there isn't photos of everything. All in all it was an awesome night form what I remember, Some crazy freak show was getting a little crazy on the front lawn but there is one of those at every party haha. Once again I passed out in the backyard but someone was nice enough to put me in a sleeping bag. And i woke back up and got back into the party. I think Jello shots were my downfall? I think I did a bazillion, like one with every single person separately!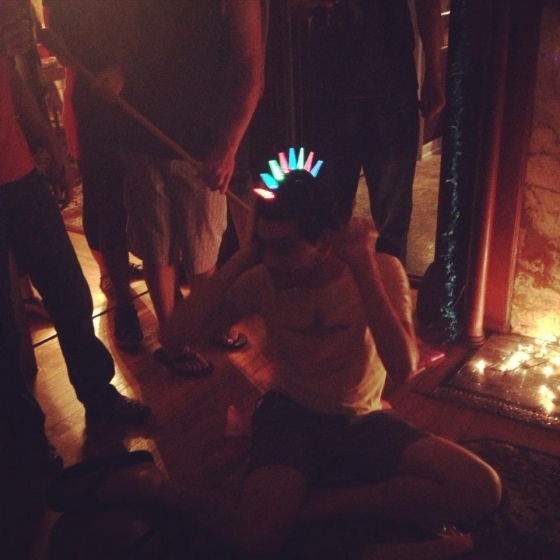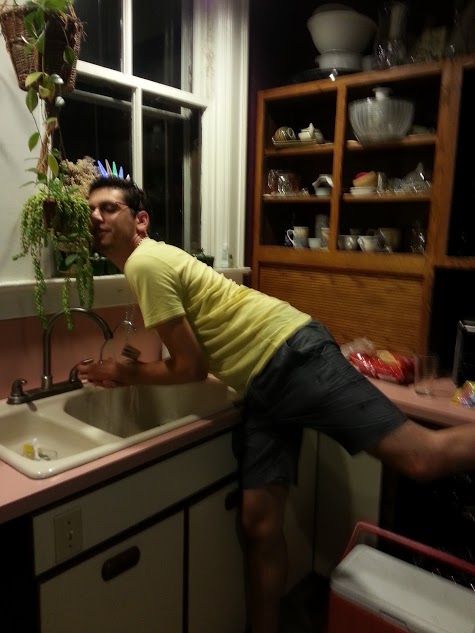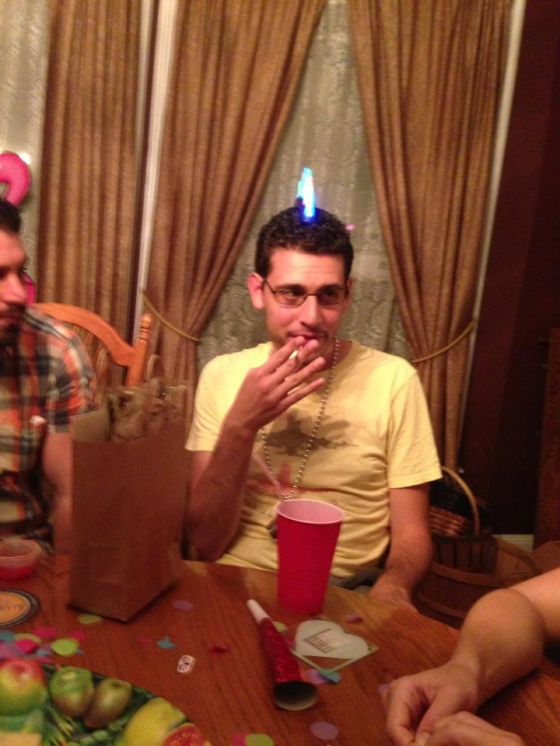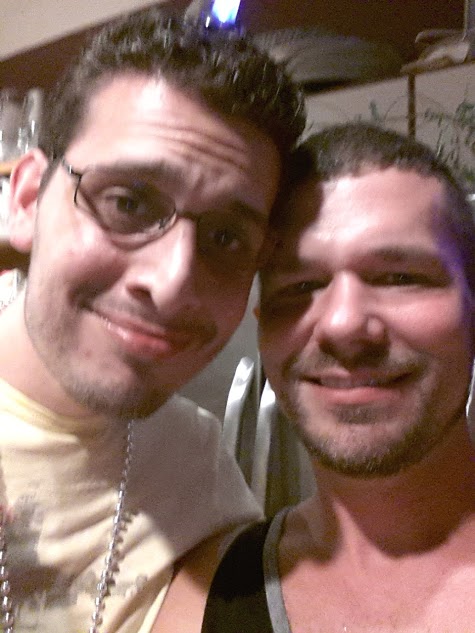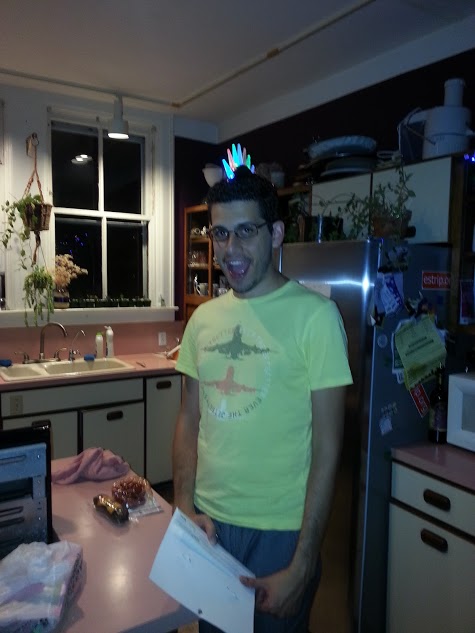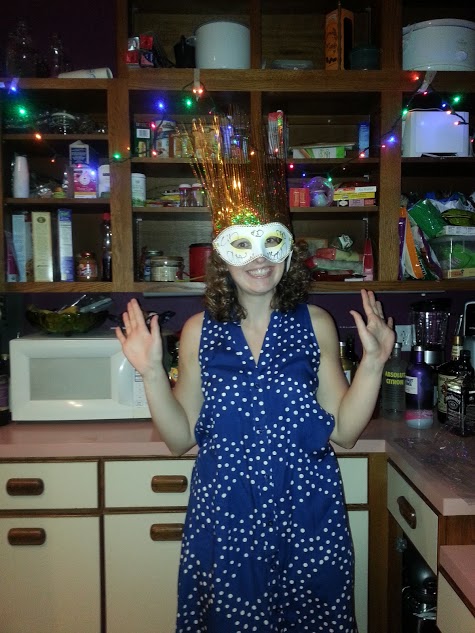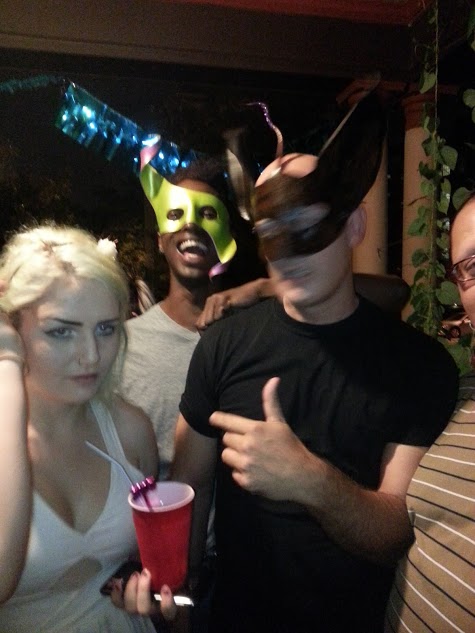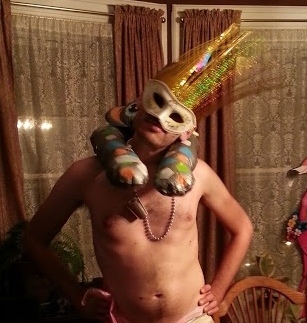 I got some amazing gifts like a wireless bluetooth JAM speaker box, captain, a handmade memory book card, an elephant puzzle, fancy glass, shot glass and to top off all the amazingness my brother made me this unicorn bicycle. It serioulsy is the most crazy thing I have ever seen I don't' even know how he did it but it really is the most amazing thing. I can't believe he thought of and created. It really rocks my world that he did this for me! I don't think pictures even do it justice. Granted I am a little terrifed to ride it because it is heavy and a little scary but I gotta do it cuz people are gonna be all jealous of my unicorn! it is definitely one of a kind. If I ever doubt I have the best brother in the world all I gotta do is look at this picture and realize that I do!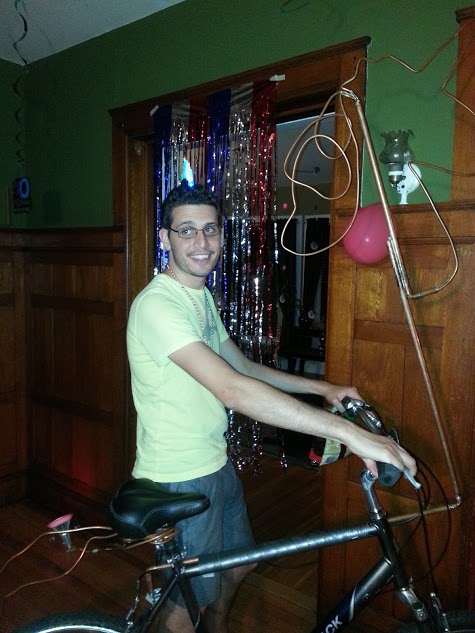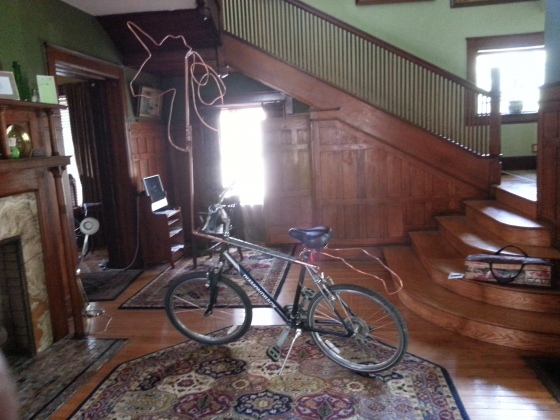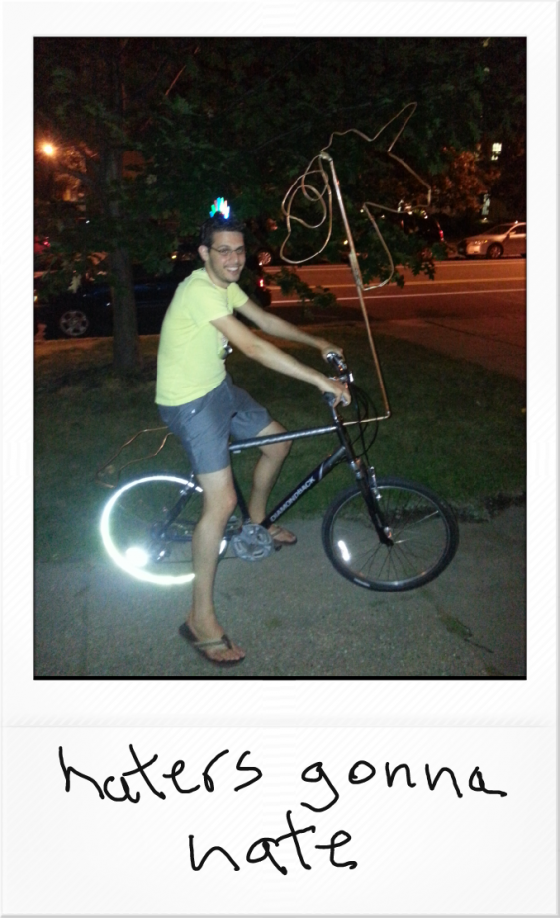 Permalink: Turning_30_.html
Words: 523
Location: Kenmore, NY
Last Modified: 09/02/13 08:36
<-- Earlier Entries