Category: car
12/31/06 11:52 - 37ºF - ID#37471
my poor little car
so, i kid you not whyen i say. i got into a car accident yesterday.

i was merging onto the 33- off of humboldt, the place where basically everyone gets into an accident, and the person in front of me slammed on their brakes, i was merging, and starting to speed up, and didn't hve enough time and slammed into the back of their car. luckily, i have the tiny car, and they have the suv, so the only damage is to my car.

great.

now i will prob end up paying somewhere between 200-500 to have this shit fixed.

im just laughing, because life is so funny. i was slamming my brakes and thinking, "well, i guess its my time." im just so happy that im ok, and i have very supportive concerned friends. yay for that.

sometimes i think i just attract drama, and i swear this time, i was just trying to go to the mall to buy a dress for tonight.

im kinda loving the new use pic so much, not sure when if ever, i will change it.

the funny thing is, that a while ago, months or years ago, i would be crying about this stuff, but im just happy to be here and be me. im happy i can look myself in the mirror, and say, "you're alright sarah ho!"

happy new year, were gonna set up the wifi on my camera, so get ready bitches!



Permalink: my_poor_little_car.html
Words: 243
Location: Buffalo, NY
Category: censorship
12/31/06 02:22 - 41ºF - ID#26357
this blog
censorship. how annoying.


what comes around goes around. good luck.




Permalink: this_blog.html
Words: 10
Location: Buffalo, NY
12/28/06 01:39 - 38ºF - ID#26355
gathering, what?
im having some people over tonight. not big and awesome like the mansion. call me if you want to stop by...


i do have abosolut apeach...mmmmmmm.



Permalink: gathering_what_.html
Words: 27
Location: Buffalo, NY
Category: camera
12/27/06 12:15 - 33ºF - ID#26354
finally have a digi cam and,
my computer hates me, and keeps shutting down. can't wait to get paid or just charge a new hard drive to a card. then i can be technologically sound, and post all of these lovely fun pictures.

what is not fun however, is my upcoming 20 hr shift. why god do i sign myself up for this madness? oh yes, because i will make lots of money, and i have vacation coming up soon, and plan to go to nyc in feb. watch out america!

i have so much delicousness left over, steak, cheesecake, olives, yummy seafood creamy pasta, oodles of alcohol, and i plan to enjoy it.

tomorrow night, i shall share the alcohol with some special friends. wink, wink.

blah, hope you all had a lovely xmas, and that your heart was content, at least for a short while. i know mine was!

now, i must eat a lox bagel and get ready for work.



Permalink: finally_have_a_digi_cam_and_.html
Words: 156
Location: Buffalo, NY
Category: tech
12/22/06 01:37 - 37ºF - ID#26353
this is my fav xmasgift ever...
jbl sypro speakers...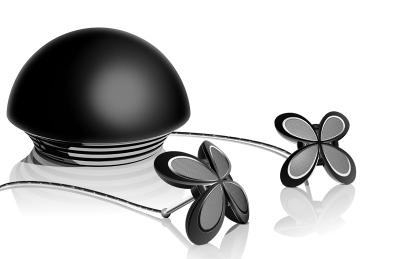 ps, best sis ever, why do i ever bother w/men?


Permalink: this_is_my_fav_xmasgift_ever_.html
Words: 16
Location: Buffalo, NY
Category: terry
12/21/06 12:04 - 42ºF - ID#26352
terry?
where did you go last night, we loooked for you forever, but then we just left because we couldn't find you. sorry.

did you stumble run home? you are not supposed to do that yuong man!



Permalink: terry_.html
Words: 36
Location: Buffalo, NY
12/20/06 01:46 - 41ºF - ID#26351
a couple of really great things...
i get to see my sis in a dew days,
she is getting me a facial,
she is getting me an ipod sound dock w/speakers that look like flowers,
my friend nicole is in town,
im back in the game,
i still kinda love my job(enough though they over work me),
i get to go to az and relax in the sun in a few weeks,
my apartment is very clean.
warning: this optimistic mood may not last long, so we must enjoy!*
have a great day peeps!


Permalink: a_couple_of_really_great_things_.html
Words: 90
Location: Buffalo, NY
Category: music
12/17/06 09:09 - 46ºF - ID#26349
sexy love
can't get the song out of my head, or stop singing it in my head/out loud...

make it stop.



Permalink: sexy_love.html
Words: 20
Location: Buffalo, NY
Category: work
12/17/06 05:41 - 46ºF - ID#26348
overnights, everynight
apparently, everybody i work with gets to have some time off. well, not me. im looking at minimum 65 hour work weeks up until the new year.
the upside: lots of overtime and holiday pay.
the downside: missing out on lots of fun time.
i think the new year has many promising prospects, and things are definitely looking up.
if only i can muster up the strength to clean my godman apartment, and decorate for xmas. i need to get a tree and more lights. garunteed none of it will be red and green, more along the lines of green and pink and gold.
i managed to get some pretty sweet gifts, thanx to my xmas bonus and my first credit card, which i will probably regret having.
i did buy a few things for myself two... i deserve it right?
my wish list, not that i will be getting any of this, but:
an ipod sound dock

laptop

diamonds, or anything that sparkles or glistens

sunshine

a pretty dress

time with friends and family

camera

haircut

new scissors(to cut hair with)

any sort of artwork for my walls

perfect pair of jeans
actually the list goes on, but ill stop there. im such a product of this consumer culture. i do really want a sound dock for my ipod though, and a camera. maybe i will just buy those for myself. maybe not.
i think i shall nap more before the dreaded night of studying.


Permalink: overnights_everynight.html
Words: 246
Location: Buffalo, NY
Category: hodown
12/12/06 05:23 - 54ºF - ID#26347
funniest eva
my sister just called her ex, joshua, "jerkshua". she is so damn funny.



Permalink: funniest_eva.html
Words: 13
Location: Buffalo, NY
<-- Earlier Entries