05/07/16 06:35 - ID#60489
Hey peeps
This is no purpose of this other than I am bored, or perhaps just tired. The longer I spend away from Buffalo- the more out of touch I am. :( I miss everyone and having that group of friends that just knows you.
I just returned from a business trip to Wyoming last night and even after sleeping for over 10 hours I feel exhausted. Planes are so disgusting- I always seem to catch something. Returning from Puerto Rico a few weeks ago I had the worst sinus infection. Fingers crossed for no airborne diseases this time around.
Can't wait for
(e:mike)
and
(e:libertad)
's wedding! Need to buy plane tickets and hopefully I am invited. I will show up even if I'm not.
I can't really say much is new- same boyfriend, same education sales job, same bratty attitude! I do kind love AZ and hopefully some of you jerks other than my sis will visit. We live in a cool area that you can ride bikes around and I hope to be able to buy or rent a nice townhouse or condo in he next year or two.
Photos of PR below- most beautiful place ever... People got or miss on the friendliness. I should probably learn to speak some Spanish. It's was also eye opening to see so many people struggling- I hope the economy turns around for them. We did meet a nice family on the beach that sure their food wth us and they were very kind and welcoming.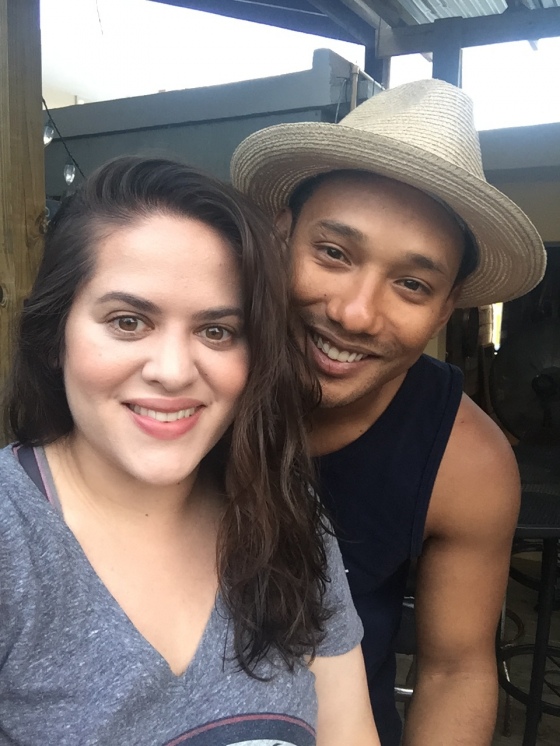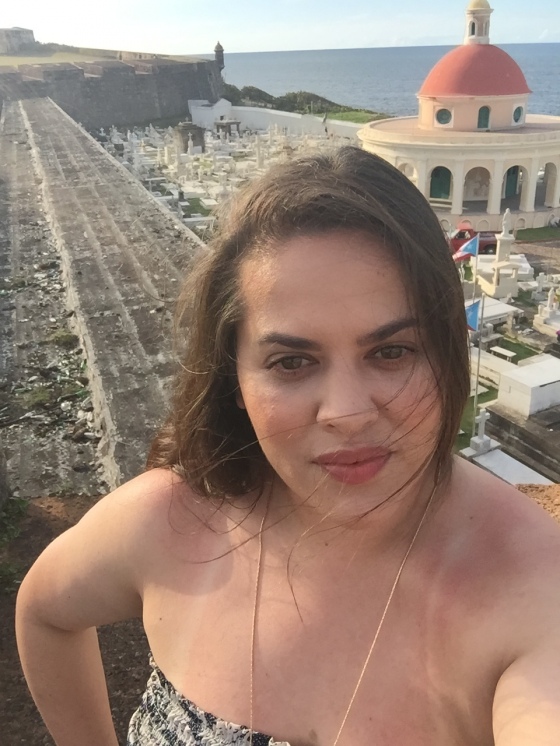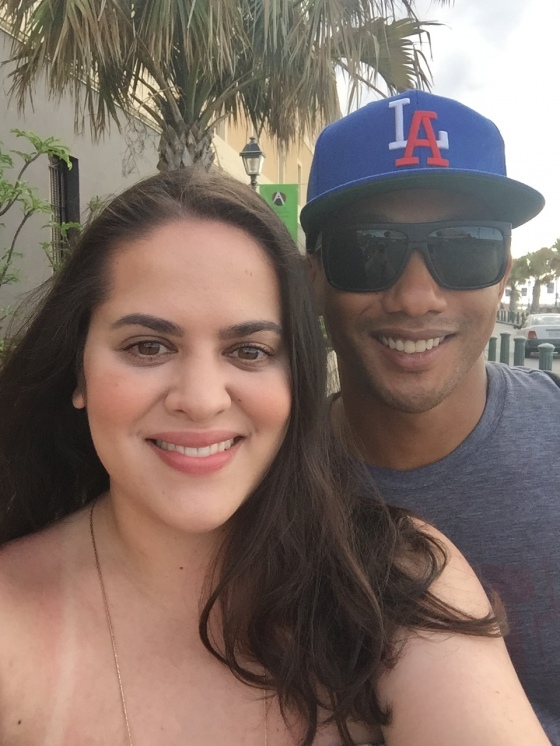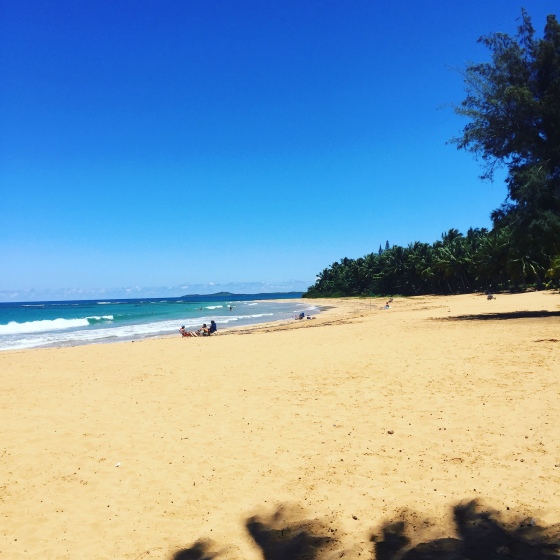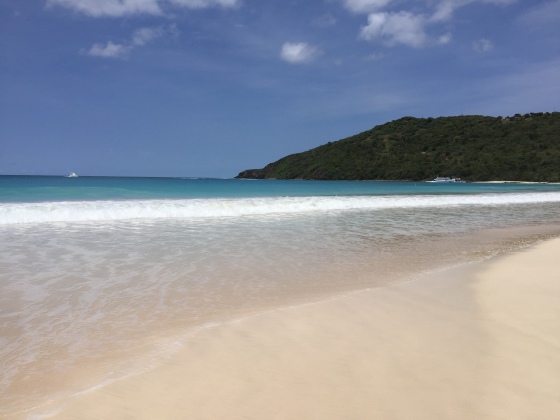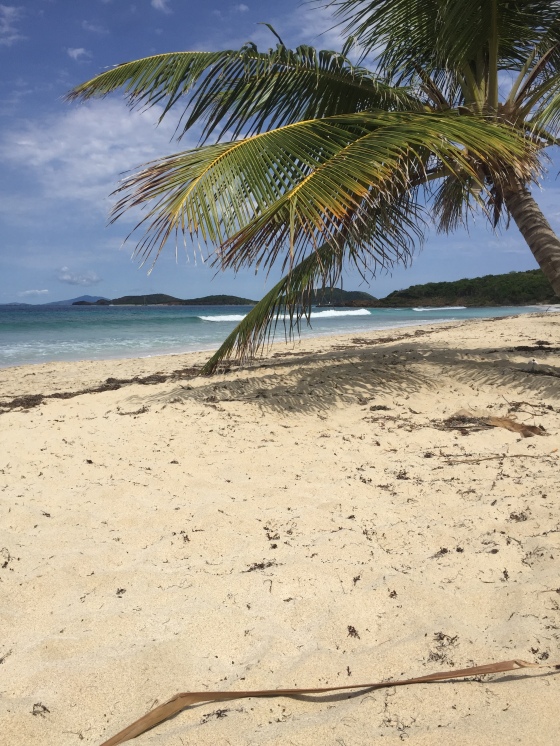 Permalink: Hey_peeps.html
Words: 265
Location: Phoenix, AZ
Last Modified: 05/07/16 06:35
06/02/15 09:21 - 53.ºF - ID#60020
be grateful
It's so easy to let each day pass being completely unaware of how blessed we are in life. Just being healthy is the biggest blessing anyone could ask for.

The most important person in my life is facing a health battle that I'm not prepared for. I have been so busy with my new life and career- I wish I could turn back the dial and prevent this from happening.

I'm a religious person or even very spiritual, but if you are please pray. Spend extra time with your family and hold them tight. Remember to call your mom and make sure you tell her you love her.

Having a lucrative career, nice things, lots of money- none of this matters without the people we love. I would trade it all in a second just to have my friends and family healthy and happy.

It's so hard to be strong when your heart is breaking. It's also so unfair that the best people often face the most difficult challenges.

I wish my whole family was here- especially my sister because I feel like she is the only person who can truly understand how scared and devastated I am- she probably feels more so. I am grateful however that I know the role of caregiver so well.

FUCK YOU CANCER.



Permalink: be_grateful.html
Words: 219
Location: Phoenix, AZ
Last Modified: 06/02/15 09:21
12/20/14 05:15 - ID#59668

My Christmas Wish
Was to get the job I've been interviewing for....
And it looks like it's going to come true! I'll be working for an education company managing existing accounts and developing relationships with school districts and finding the right products for them. It's salaried and commission based which means way more money, flexibility, and it's a career I can see really growing.
The past year has been so amazing I feel like I haven't ever been this happy overall and its overwhelming to think about how much my life has changed this past year for the better.
I finally have my own place that I share with a wonderful man who I love very much, a new car, a new career, and the best family and friends.
I miss you all and can't wait to see you again soon!
Missing Image ;(
Missing Image ;(
Missing Image ;(


Permalink: My_Christmas_Wish.html
Words: 144
Location: Phoenix, AZ
Last Modified: 12/20/14 05:15
12/20/14 05:09 - ID#59667

My Christmas wish
I can't believe a year has passed already! It may be the best year of my life so far and I'm so happy and thankful.
I've been interviewing for a position in education sales with the leading publisher of education materials and after 5 interviews they are finalizing the recruitment process and checking my background and references! It's so exciting to move into a salaried position with so much room to grow and really feel I am embarking on a career path. While my position would be an account manager, consulting and selling to school districts- the company has a great leadership team and for this role I could move into curriculum development or even field sales.
My Christmas wish came true! In my personal life, everything feels so full and happy. I have amazing friends, a very sweet man that loves me and never forgets to express it, and the best mother and sister I could ask for. Throw in my brother, his gf and my nieces and I am completely ok if there is not one gift coming my way.
It's crazy to reflect on the past year and how much has changed... It's been an amazing year and I can't wait to create more memories with everyone I love this year! Plus I'll be getting a nice raise and that means more opportunity for travel and vacations!
Miss you all and love you peeps!
Missing Image ;(
Missing Image ;(
Missing Image ;(


Permalink: My_Christmas_wish.html
Words: 242
Location: Phoenix, AZ
Last Modified: 12/20/14 05:09
11/23/14 10:21 - ID#59612

Moving up and moving out
My lover and I finally found a place and we couldn't be happier. It's the cutest apartment and everything has been remodeled very nicely. I'll post photos next week... I'm super excited the rent included utilities because the electric can run high wih all the heat.

We were denied at a not so nice place and approved at a really nice place? I wanna go back to the first place we tried to rent and tell the leading agent he is an idiot.


I also have an interview for a career working for an education company which would be so cool. Normally sales isn't my thing, however I realized it's pretty much what I do all day- saving the business of upset customers. My numbers are really good and I figure I can definitely sell educational products because it's what I know. The salary is waaaay better and with commission I could finally start establishing myself financially. Even if it doesn't work out- my applications and resume are actually getting viewed and that feels good.


The rules at my company are insanely strict and unreasonable. For instance, as of December 24th- any punch one minute late or more counts as a partial absence. Really? This is not the military. This really makes me so angry when I know that a coworker on my team got away with calling his cell phone and leaving his desk for hours at a time- he would call his cell so he could t get any inbound calls but his status showed ready so it seemed like he was working. So- he gets paid for pretty much doing nothing but I will possibly get fired for a few one minute late punch ins????

The amount which I care is enough to realize that people calling in need help and I really care about my customers. I care nothing for the company and its terrible management and lack of sound decision making. I can't wait to find a new job and put in my notice.

The worst part is that my boss told me he wanted to fire this guy but his boss and HR said no! So, now I have this secret that I can't share with anyone else sitting their actually working all day... I'm sure there's all sorts of things I could get away with but I just don't care.

One of our company mottos is- "do the right thing". Maybe I should call my cell phone today and take a little time for myself?




Permalink: Moving_up_and_moving_out.html
Words: 422
Location: Phoenix, AZ
Last Modified: 11/23/14 10:21
11/10/14 09:41 - ID#59559

Ya bish
Just us babies!
Missing Image ;(


Permalink: Ya_bish.html
Words: 5
Location: Phoenix, AZ
Last Modified: 11/23/14 10:27
11/10/14 09:31 - ID#59558

Life is good
The past year has flown by so quickly, and I feel lucky to have spent the majority of it being so happy and content. It's amazing to have someone by my side to share it all- I completely forgot what it's like to have a partner and I became so used to being alone. At first it was really difficult to find compromise and I was scared to really be myself.
Love is definitely the best gift you can be given- it's so hard to find. To have an amazing and crazy family and friends was already a blessing. Meeting Bobby has changed everything and while I used to be the skeptical one, now I'm the sappy person in love.
Can't wait to come back to Buffalo and show him all the summer fun stuff and Toronto!
Apparently a frigid cold is about to sweep the northeast, stay warm peeps!
Missing Image ;(
Missing Image ;(


Permalink: Life_is_good.html
Words: 154
Location: Phoenix, AZ
Last Modified: 11/10/14 09:31
10/14/14 02:21 - ID#59479

A lil bit sick
It's crazy how bad my allergies are here in AZ, I know I've always been sensitive but I feel like they never became this bad in Blo.

Started sniffing last week and ignored it and fast forward to Monday... I actually had a fever and vomited.

I went to the CVS minute cloning this morning(which is seriously the fastest and most convenient place for minor illnesses) and I was in and out with a thorough consultation, diagnosis, and treatment. Afterwards, you can pick up your meds right away- today they already knew who I was most likely because of my lung hacking and that took less than 10 minutes.

Under an hour total- I love that place and the NP also asked about travel to West Africa and a few other investigative questions about Ebola before coming into contact with me. She was also super nice and helpful, as was the other NP I saw previously.

Libra Season Peaches! I'm getting old as $@*%!!!!!!

My niece Kyla turned 3 yesterday and she's so freakin cute. She showed me her pony, and the my little pony I sent Her. Then she called my mother and I pigs- which in my case is mostly true. Except for the past 3 days because this illness make me not hungry.

This is the rhythm of the niiiiiiiiiiiiight!!!! :)









Permalink: A_lil_bit_sick.html
Words: 220
Location: Phoenix, AZ
Last Modified: 10/14/14 02:22
10/03/14 12:47 - ID#59436

Ebola
I'm so angry about that idiot guy who lied about coming into contact with Ebola while in Liberia- apparently he may face criminal charges and rightly so. He endangered the lives of his family, himself, and possibly the public.

I hate this disease and I really hope it doesn't spread throughout the U.S.- I will find someplace else to go. :(




Permalink: Ebola.html
Words: 62
Location: Phoenix, AZ
Last Modified: 10/03/14 12:47
09/26/14 01:42 - ID#59419

Just hold on I'm coming home
Fingers crossed my man and I will be in town for Halloween! I'm so excited to do a couple custome and I have a great idea I think... :)
Going to start approaching random people all over Phoenix and help Paul find someone who wants a tortoise.
Annd I got the iPhone 6 for free and sprint bought my contract. I know, I know the Samsung Galaxy is way better and all that blah blah blah. The stupid rumors about the phone bending do nt phase me because I would not keep my phone in my pocket. I'll say this- the screen is nice and I like having a working camera. Plus it was a crazy good deal and I don't have a bill next month because sprint paid me $360 for my broken 5s.
Off to work I go. :(
Missing Image ;(


Permalink: Just_hold_on_I_m_coming_home.html
Words: 139
Location: Phoenix, AZ
Last Modified: 09/26/14 01:53
<-- Earlier Entries