Category: estrip
06/23/10 05:06 - ID#52018
Elmwood and Soccer aka Futbol
So so far I like the New Estrip. One thing that I have to get used to is that if someone has multiple posts Like
(e:vincent)
has 3 showing
(e:paul)
has 2 that I don't have to go in order if I click on the newest one then I can also see the older posts and just go down the line. I haven't tried yet yet to go forward and see how that works.
Oh yeah the Youtube Video I figured I should test out so I made one. Yes it is dark and after that looks kinda trippy. The point I was trying to make is that Yes The World Cup is a big event but I just can't really get into soccer. I think part of what I don't like is that it takes time to go down the field and then often once you get down there no one scores. I'm also kinda the same way about Elmwood. I like the strip and there are a lot of great places but often I don't go places or I forget about places, I just went to the New ETS last weekend. I was going to buy an I heart shirt when I first saw them but then all the girls started wearing them, so I was like I don't know they are like a girl style now. I didn't really say all this in the video though. I have wanted to try Toyoko Shanghi since it opened and never gone, I forget about Louie's all the time, I can't tell you the last time I was in an elmwood bar, guessing St. Pats to Jackdaw (Yes ran into Timika and Jenks so that was some time ago), that is just a guess. So as much as I like Elmwood I don't use it as much as I should. I do think that part of it is because I think of Elmwood as for 4 kinds of people and I'm not any one of them:
1. The Cool People
2. The People who live really close and shop there
3. The Un-cool people who are now cool for not being cool (would that be a hipster)
4. The people who come from the burbs.
Well this all started out just as a test to see if the video works hope some people like it. I'm also hoping to use Elmwood more then I do......


Permalink: Elmwood_and_Soccer_aka_Futbol.html
Words: 408
Last Modified: 06/23/10 05:06
Category: estrip
11/08/09 11:00 - ID#50253
Yesterday was a day of 1st's
First of all for those who read previous posts It was the first time I saw a Disney 3D movie. I have seen 3D before but it was oh so long ago with one red and one blue side of the glasses.
(e:Theecarey)
Had a great idea of going out and I'm glad I did. In terms of
(e:peeps)
there was
(e:Jim)
,
(e:James)
,
(e:Mrmike)
,
(e:Vincent)
,
(e:terry)
,
(e:Paul)
,
(e:Matthew)
,
(e:Mike)
and
(e:Libertad)
and then a few more people also. The Food later on and drinks and everything was a great time and it was great to see everyone out, that should be done more often. I had to start with a Strawberry Banana Martini it was very tasty and then
(e:Theecarey)
's "Dirty Navel" looked so tasty and it was kinda chocolate taste to it.
It was the first
(e:strip)
event that I didn't really document. It was dark and such and didn't want to blind anyone. Here is the take on the bars.
Fugazi get a bigger sign then just a billboard out front I missed it. But maybe that is the point that you have to know where it is so no one goes in to the wrong place by mistake. Great tasting drinks by the way. I love the wood inside it makes it feel like an old time bar you would see in a movie or something. It would be great to film a vampire movie there just where the lights where add candles it looks like those used to be gas lights at one time.
Cathoderey : I don't get the entire buy a drink then get a chip for another free thing, thanks to the person who explained it to me. Well I guess it is a way to handle money less and if you don't want to buy someone a drink you can hand them the chip. Love the huge TV in the Sabres area wish I had a TV like that.
Frizzy's awesome lots of gorgeous ladies, plus they have bubble hockey, I need to go back there sometime again.
Thanks to all it was a great night


Permalink: Yesterday_was_a_day_of_1st_s.html
Words: 366
Category: estrip
09/14/09 06:52 - ID#49769
MIA Part 1 Estrip
So Music Is Art on Saturday was a lot of fun and ran into some
(e:peeps)
so that added fun to the mix as well. I didn't get any art though. One person had some cool stuff but he was busy talking to someone about something and there was some other art I really liked. The Problem was no way to see a price. Hey maybe it was just on display. But I think if you are going to sell it you should have a price some where.
So Part 1 of MIA is going to be pictures that relate to
(e:strip)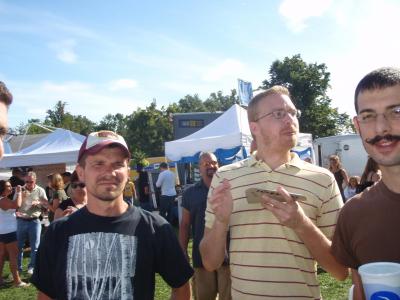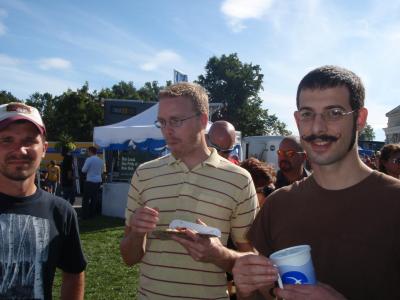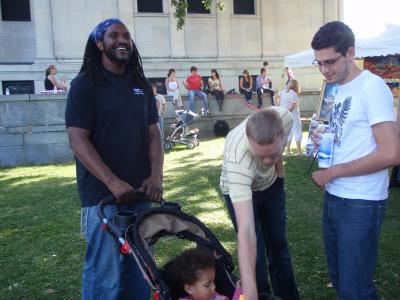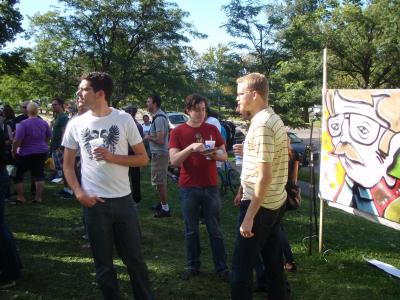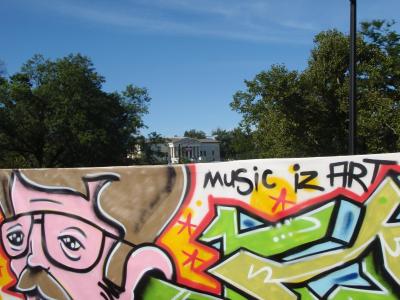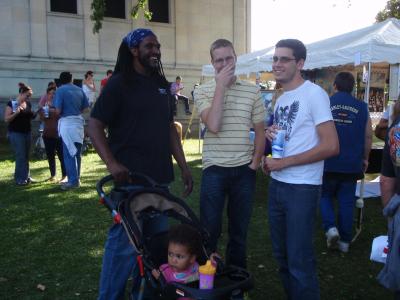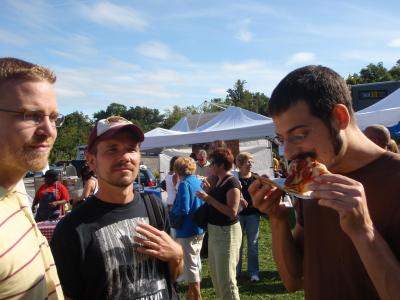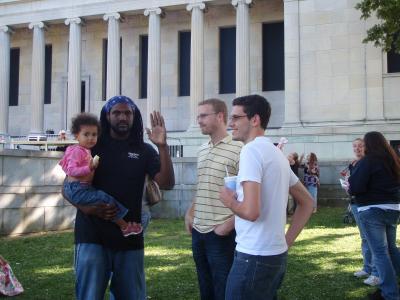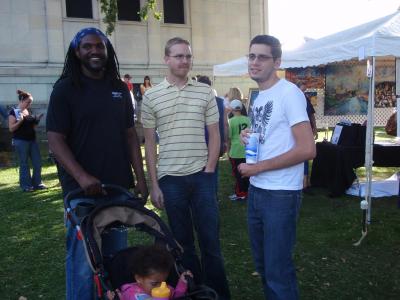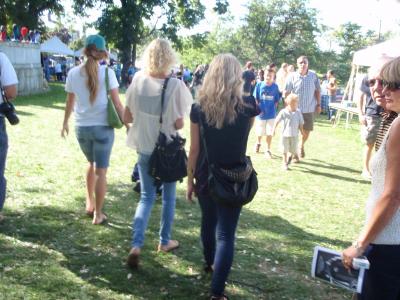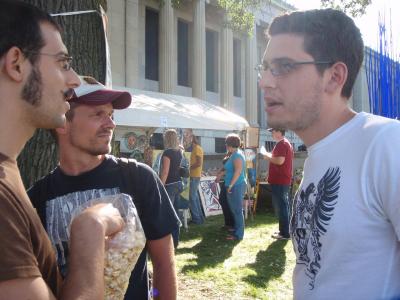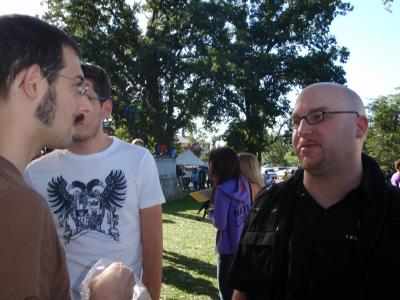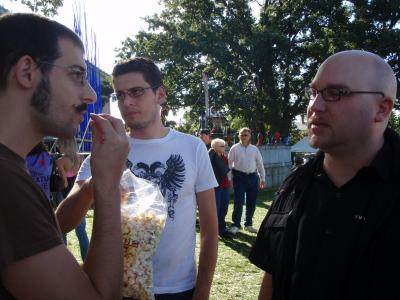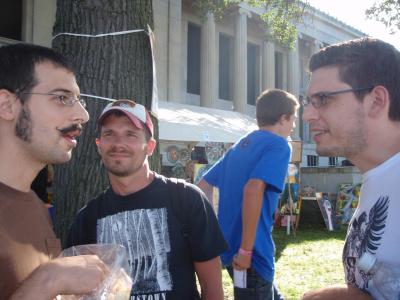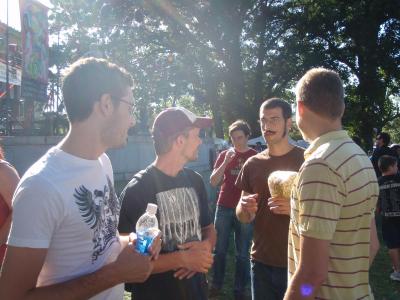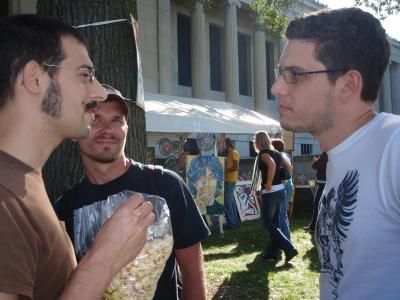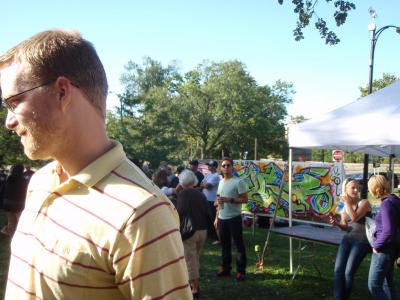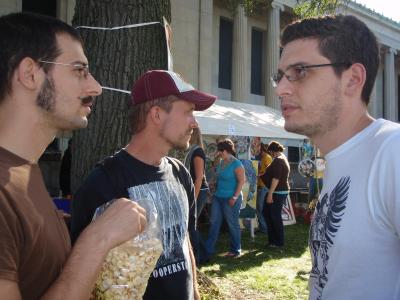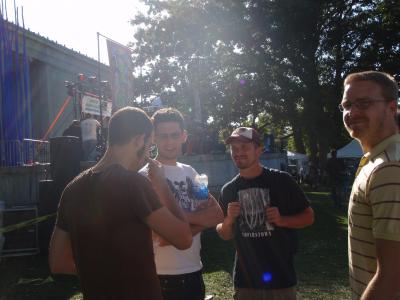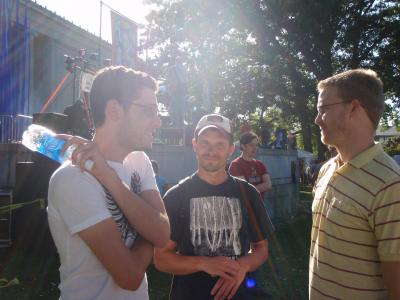 This Next set you might Notice some one who has a dance school or dance classes how ever you want to say that.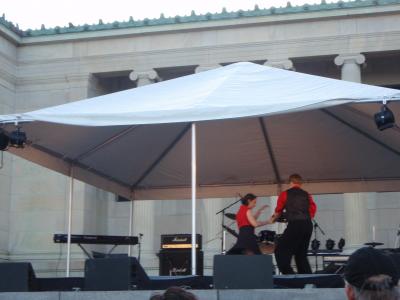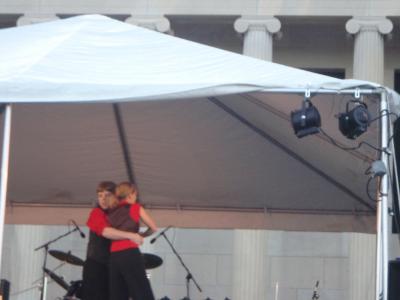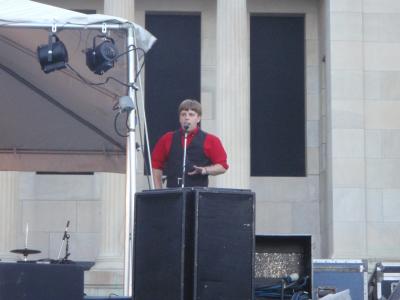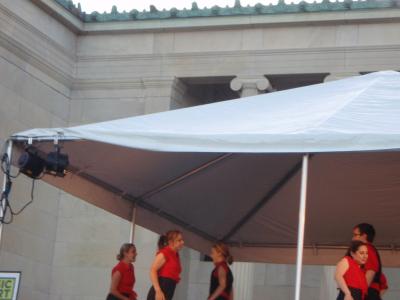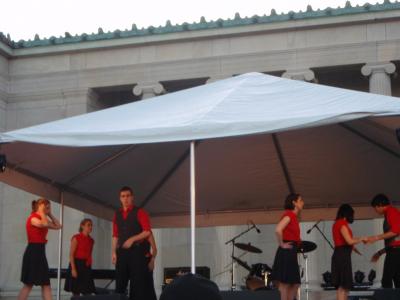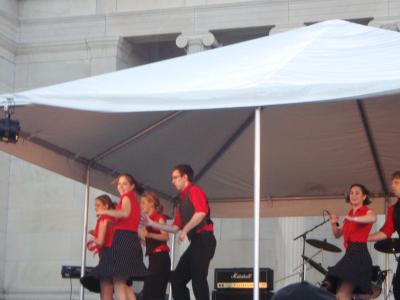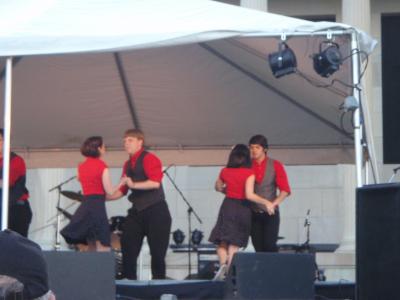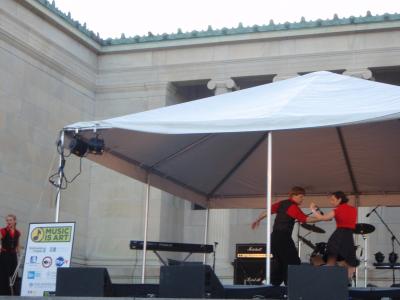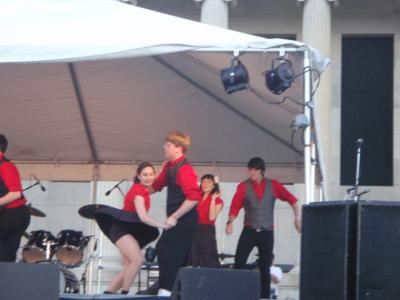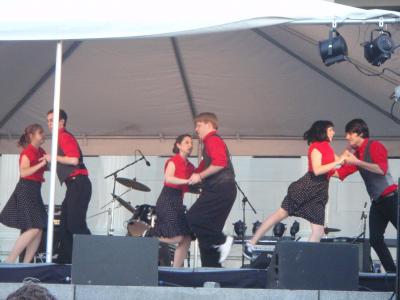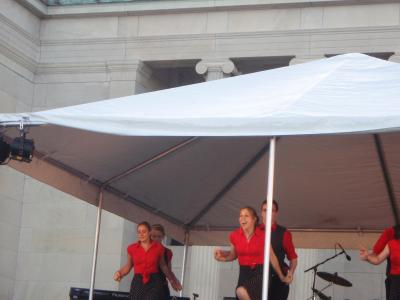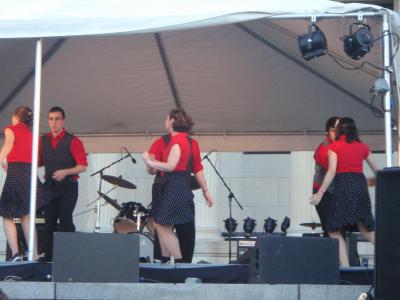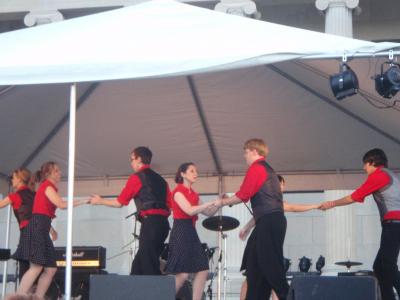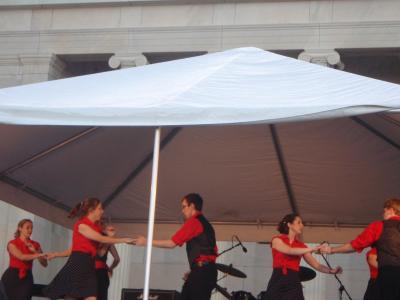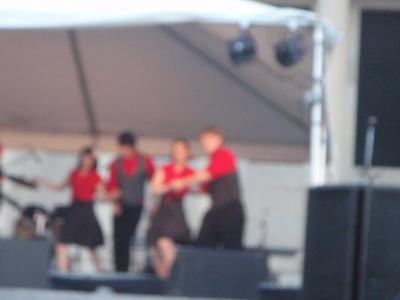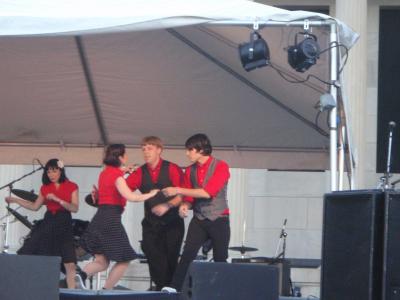 So These Next Pictures won't be pretty and no idea what you will really be able to see.
(e:Soma)
is spinning but it is dark where he is then there is a bright projection and odd light for the dancers.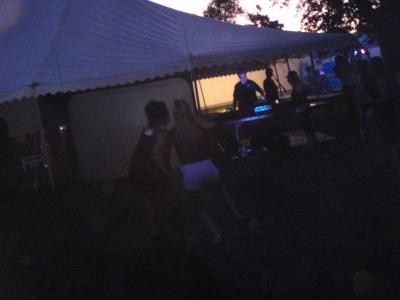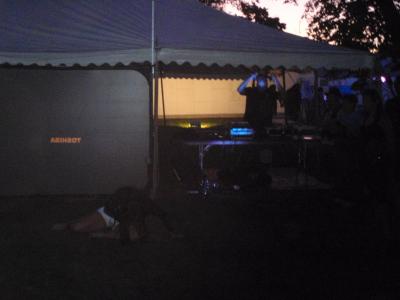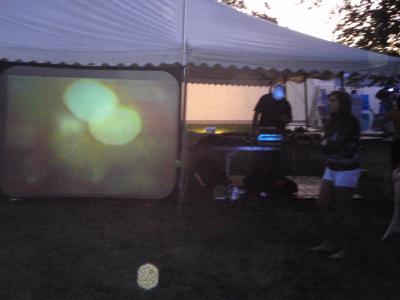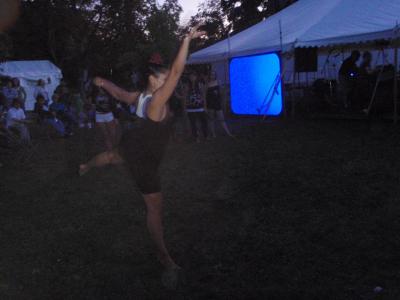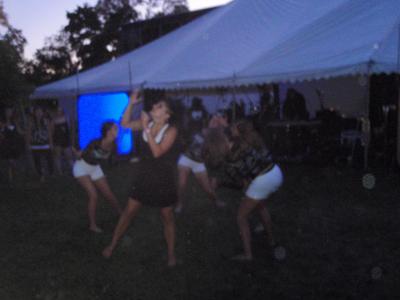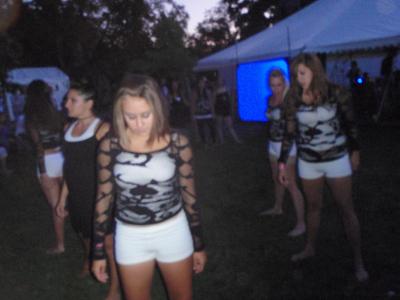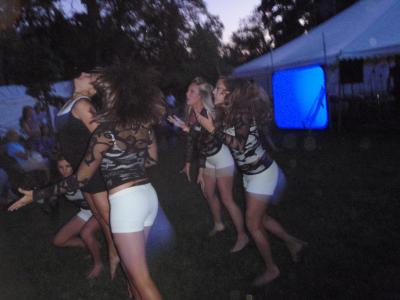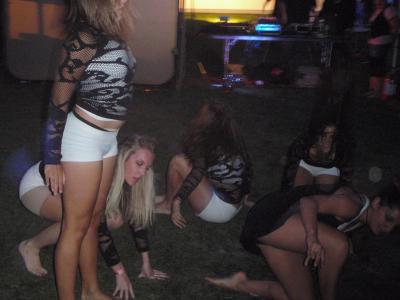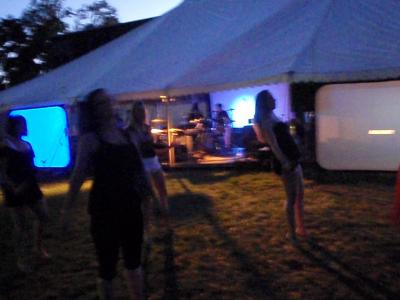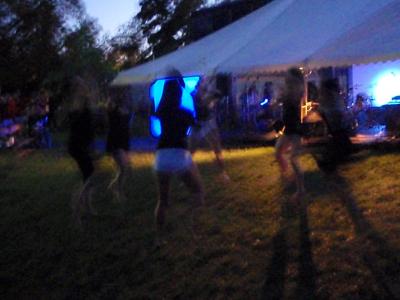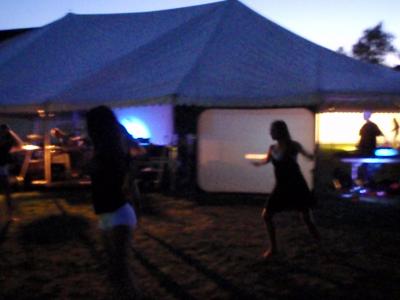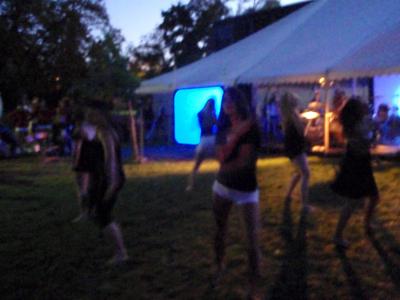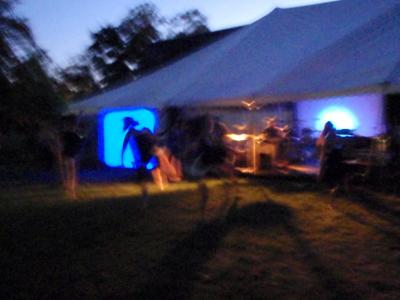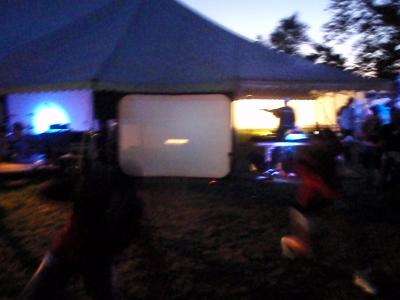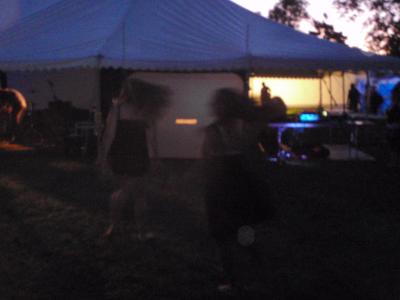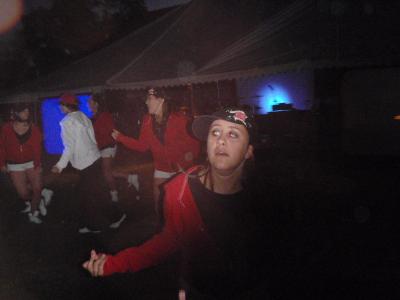 Not Sure about when Part 2 is coming.


Permalink: MIA_Part_1_Estrip.html
Words: 284
Category: estrip
09/09/09 07:49 - ID#49733
The Champagne Brunch
First of all I wanted to Thank
(e:Drew)
and
(e:Janelle)
for the invite to the Champagne Brunch. It was a really nice time. Sometimes it is weird to take pictures when there are people you don't know there.
Plus there was a lot of really good food.
On the way there I saw this place is going to open up. I wonder if it will stay open any longer then the other Asian Restaurants that opened there. Not sure if that is a bad spot for them or if they have been badly manged not really sure.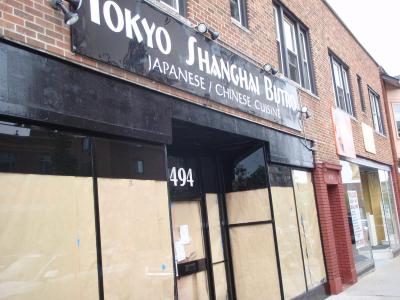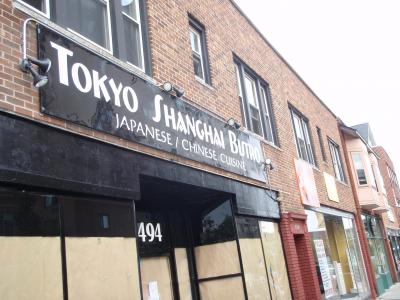 I have no pictures of anyone Drinking right out of the Bottle. I know some people look down on but I think it is ok. Slash Pulls it off Very Well and even though I have Never seen Absolutely Fabulous,
(e:ladycroft)
and
(e:Theecarey)
pulled it off pretty well before. I have done it my self before but not Like Slash Or Janis Joplin, it can be done with class and style. Hey and if there isn't much left someone needs to finish it off.
So here are the pictures , I can admit I had trouble with the light so some maybe blurry or fuzzy or have nasty shadows.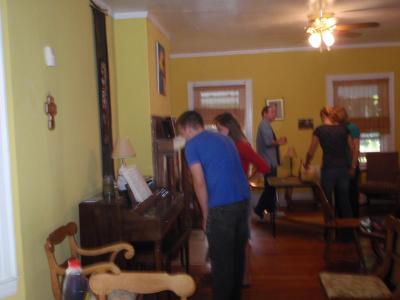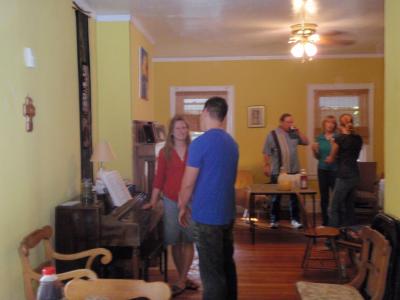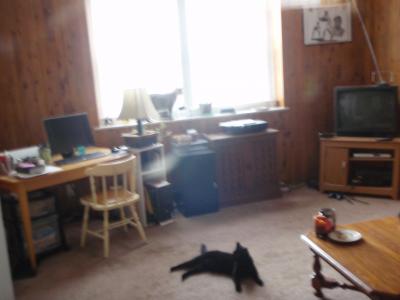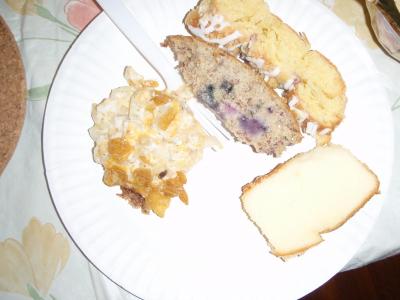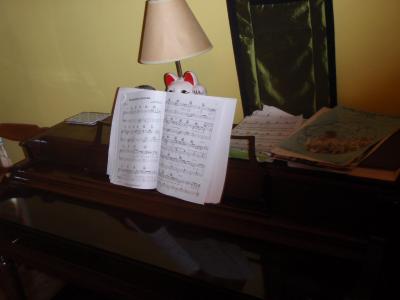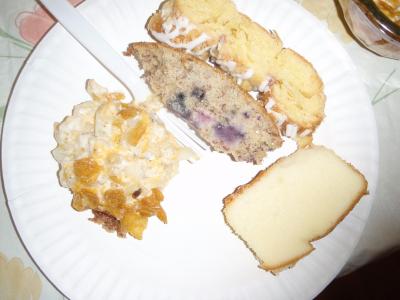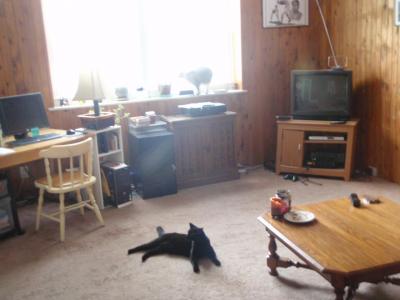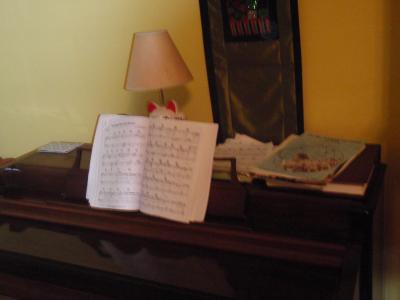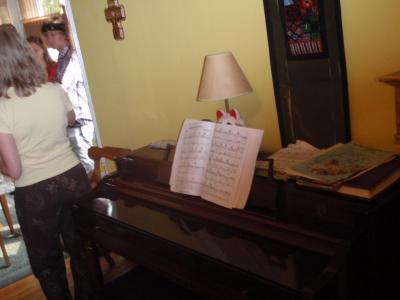 Yes I took Pictures of the cats!!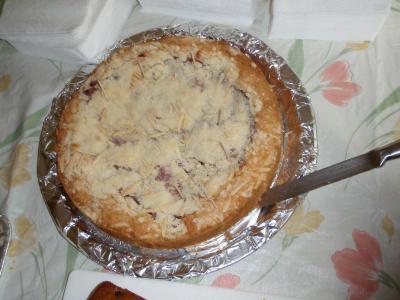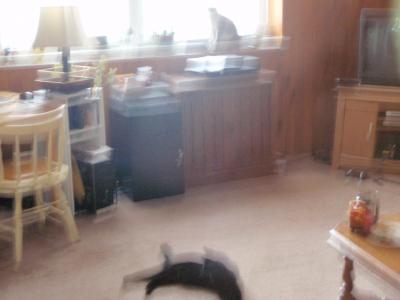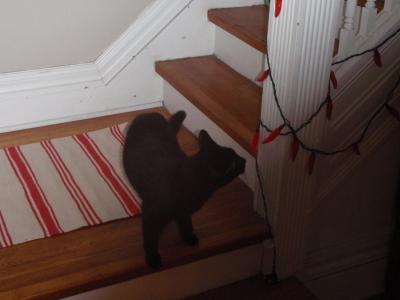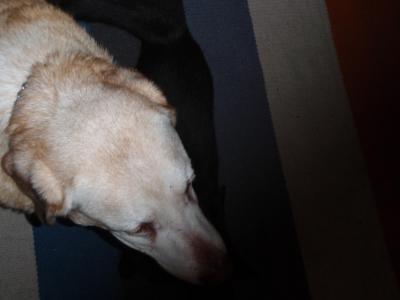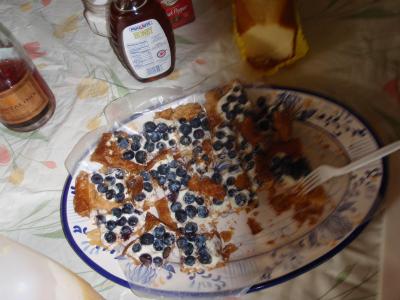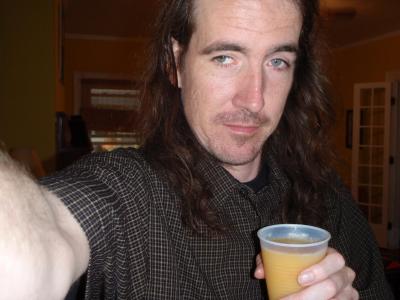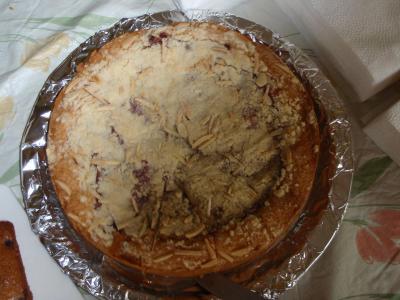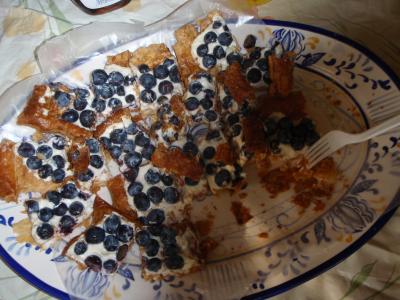 Sorry I forgot to Mention that there would be some food porn, if you are offended, to late now, HA.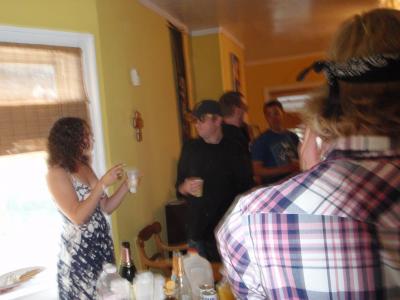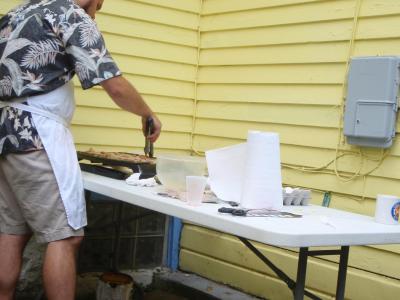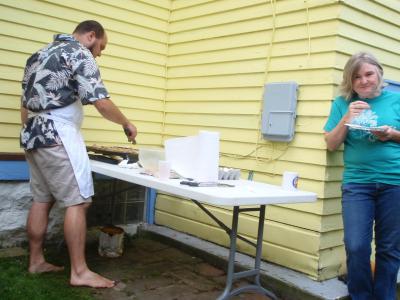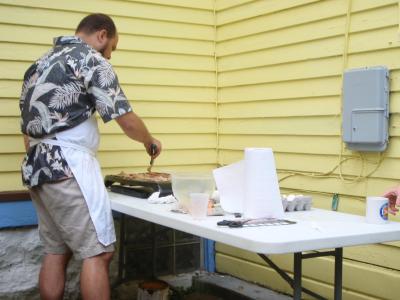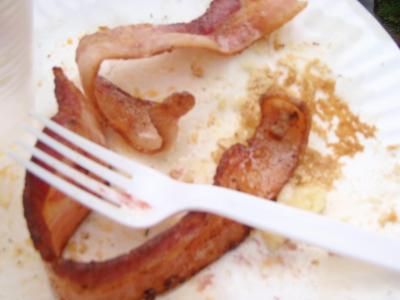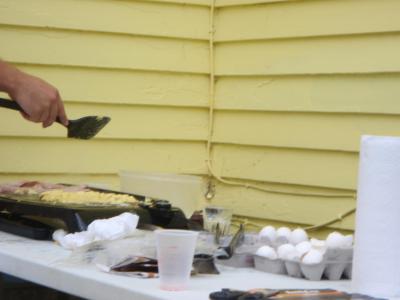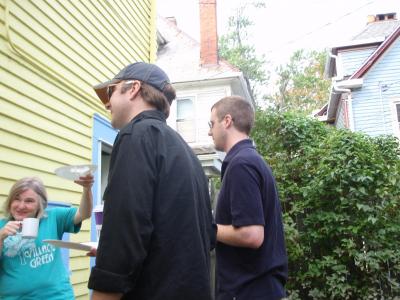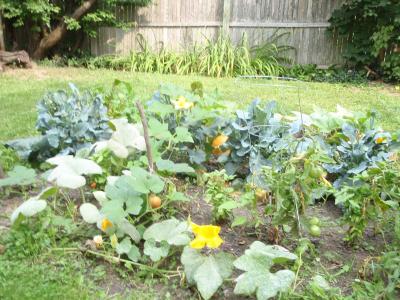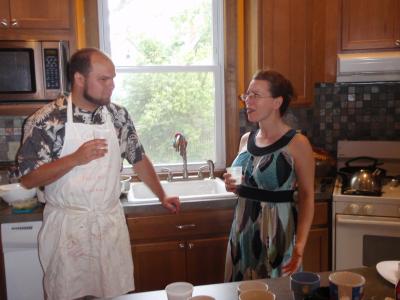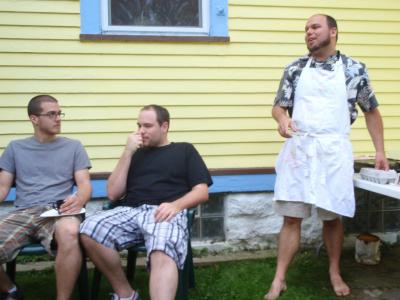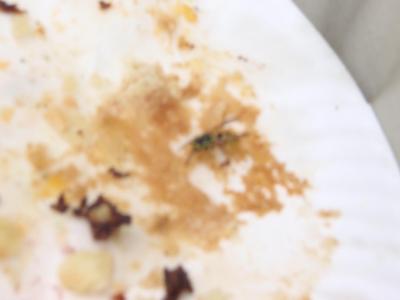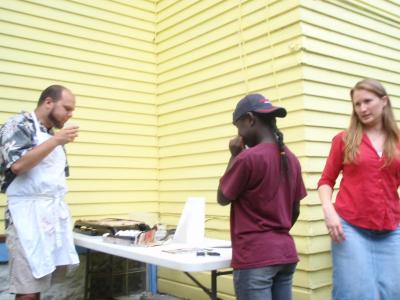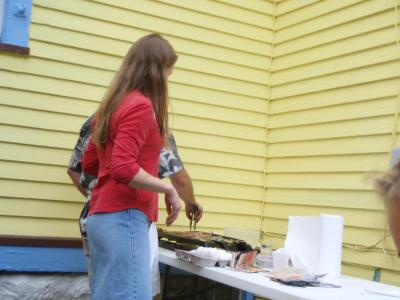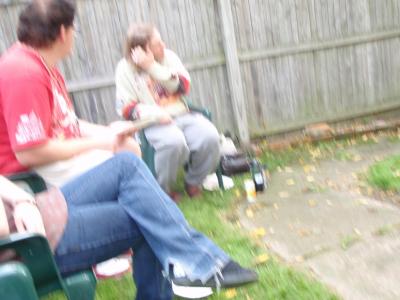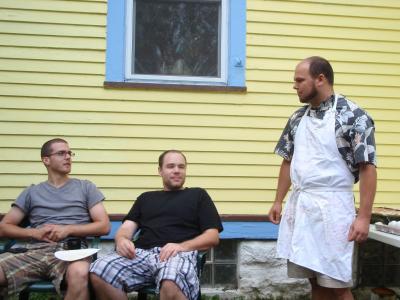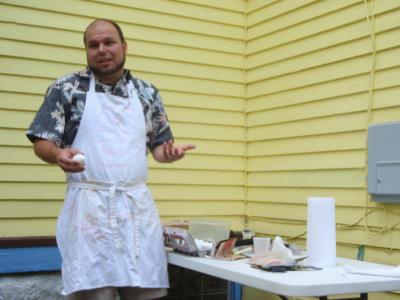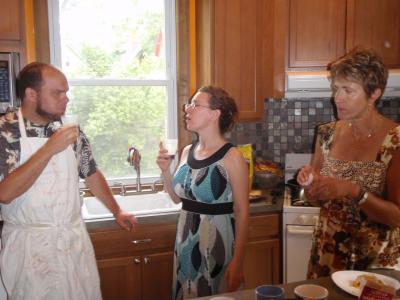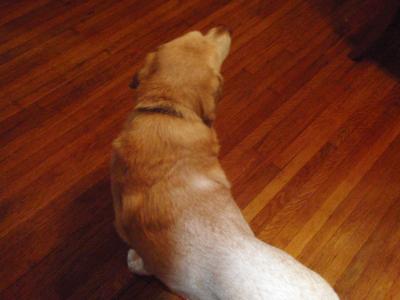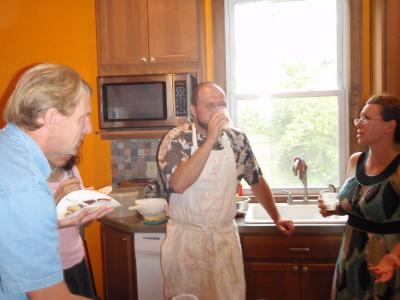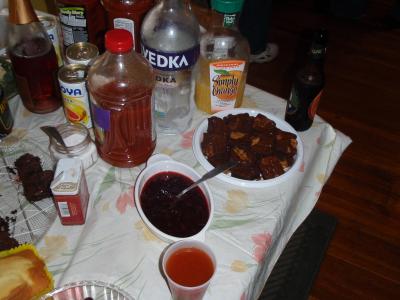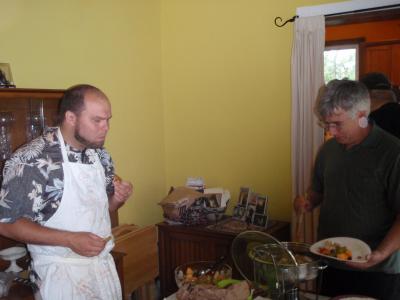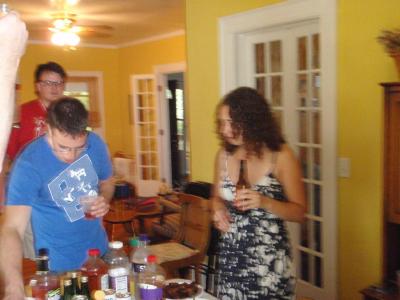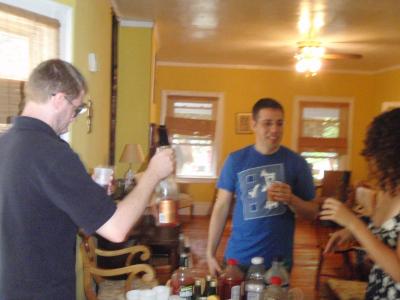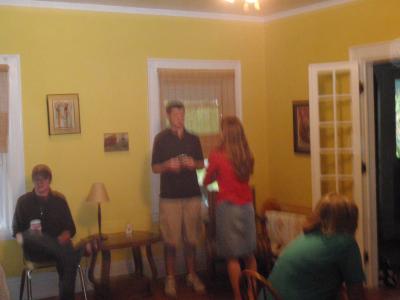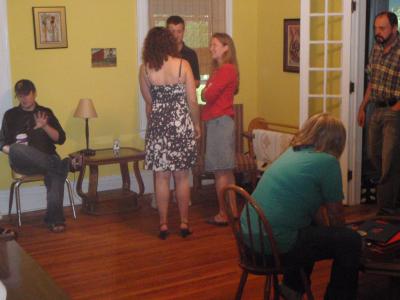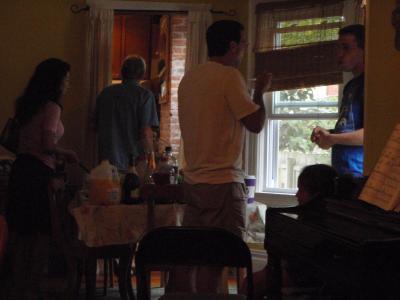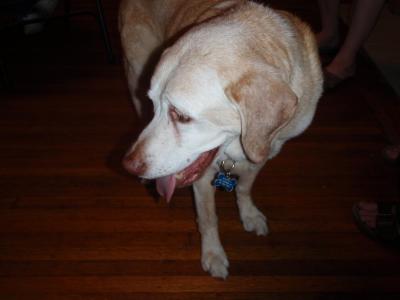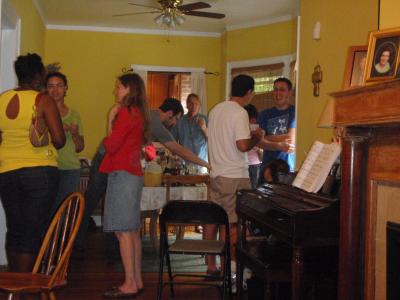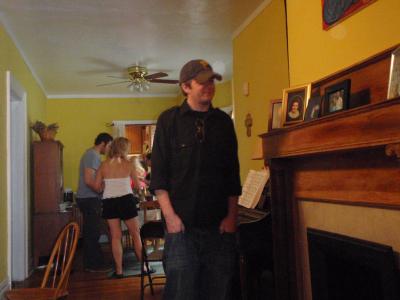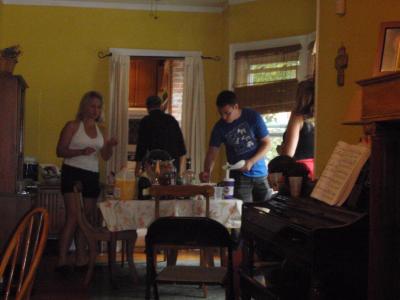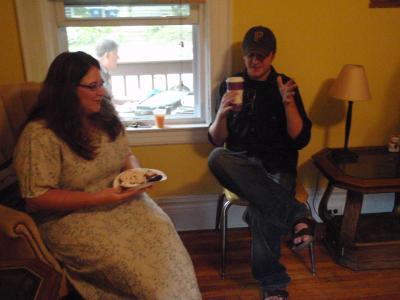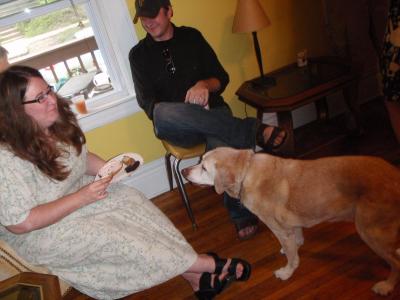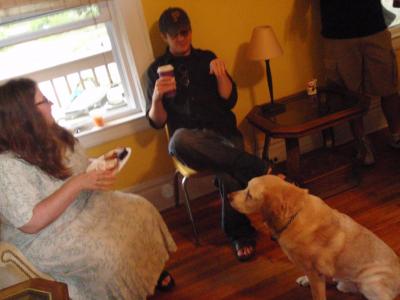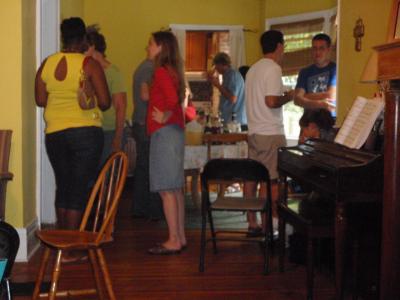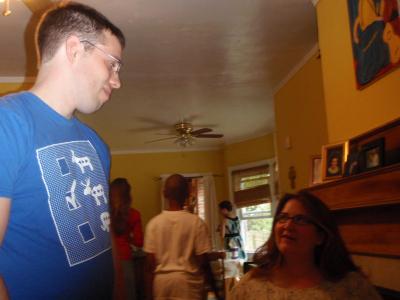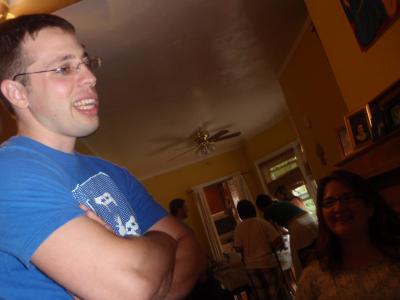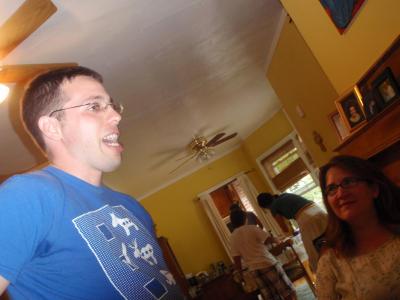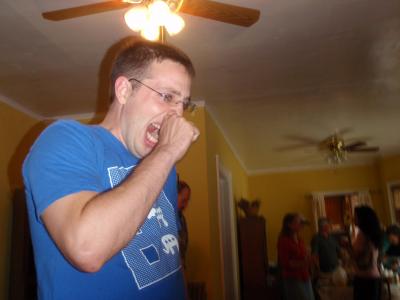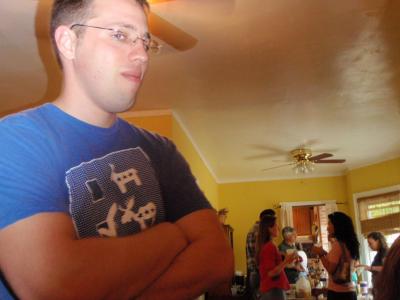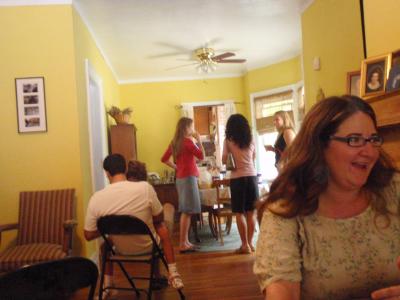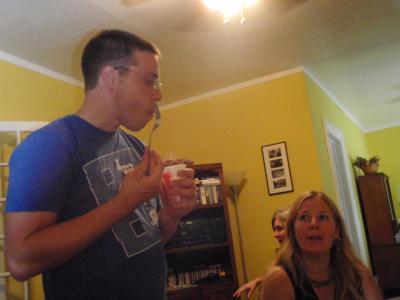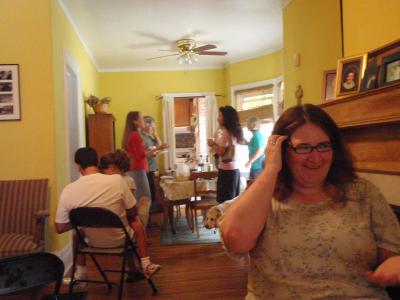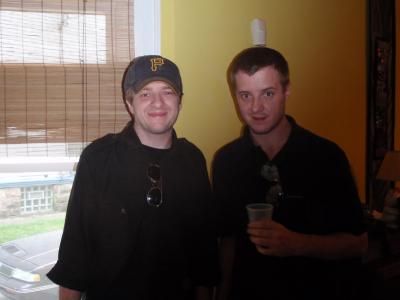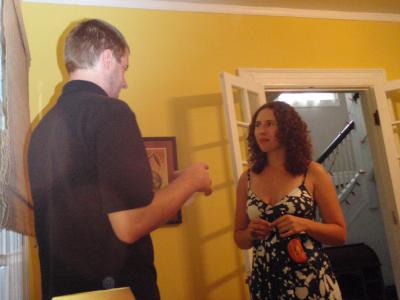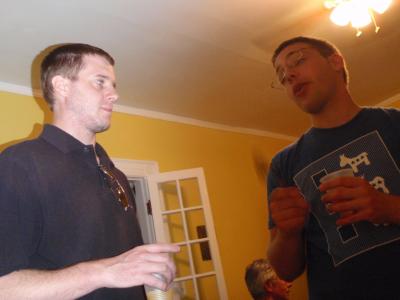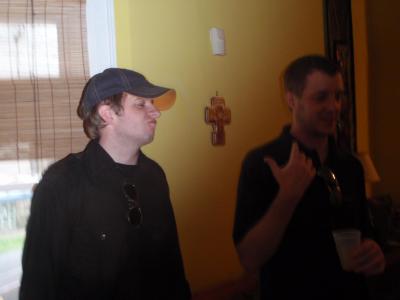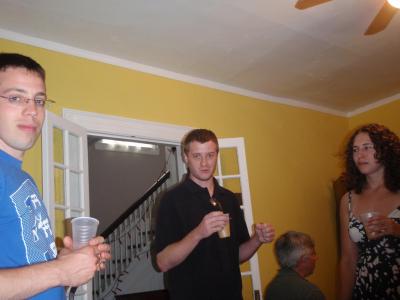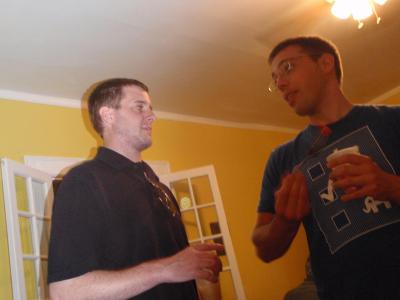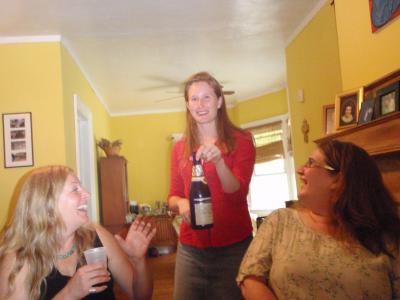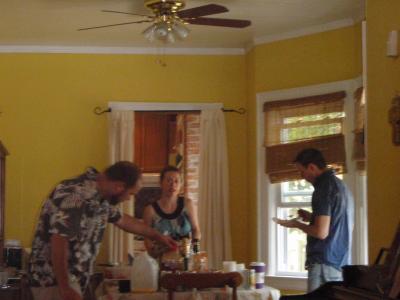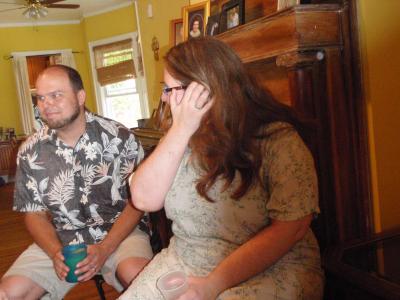 These Last two shots are from Later that same day at Wegman's . Yes that is a wall of beer. It stops for a Display and then they have the cooler that you can walk into. How would one decide what to get.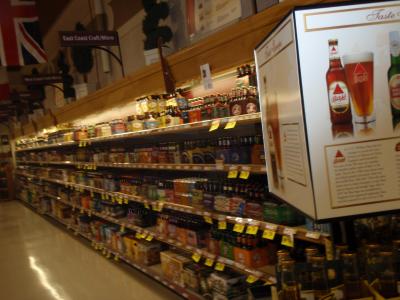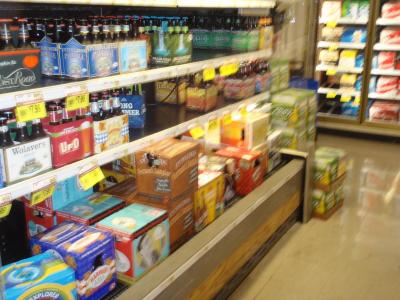 Permalink: The_Champagne_Brunch.html
Words: 430
Category: estrip
08/19/05 07:50 - ID#28148
Ying Yang
I like that in the chat when you send something and it is thinking you get a spinning Ying Yang. I like that symbol. I forget the exact meaning of it but know the basics. That Male has a little female, Female has a little male, Evil has a little good, good has a little evil. It is about balance and that two opposites have a little bit of there opposite in them. It is part of eastern thought and confusionism from what I remeber. The ying yang is used in a few adds. My favorite Soda/ Pop Pepsi uses its own version of the Ying Yang and a Cigeratte company might be Salem uses it also. There might be some other companies that I don't know about that use it also. I have to admit I also like all the therme choices. I don't have a favorite really. I think the Amerika theme was the best but maybe it was because it said made in china I found that funny.



Permalink: Ying_Yang.html
Words: 172
<-- Earlier Entries
Author Info
More Entries
My Fav Posts
This user has zero favorite blogs selected ;(