Category: elmwood
11/17/12 01:40 - ID#56899
Crazy Elmwood
So had to get a new phone so I had to go to target anyways but TV burned out last night it was very old so got a cheap new tv... With the connections is why I think the picture is liny.... But onto crazy elmwood.....

So Went up to Elmwood and this chick wanted to suck my cock.. Now don't get me wrong it might have been fun... but at least it could have been a hot tattoo girl... Or even the suburb look :) Now I was tempted would have been nice to see some big black tits and come all over her or in her mouth for like $10 .... Will I assume them things gotta be out :) Been some time since I've given :) I mean kidding gotten head.... but like where would she blow me on elmwood :) Be sides it wouldn't be safe where would we go... Might be dangerous now of course if I just had like a bill in my pocket :) I don't think it would be safe now if I had someone to watch then maybe :)

Yeah there is a lot of road work or is that side walk work that makes things kinda crazy out there....

Couple of things from the way back home... Right by Hoyt lake there is a highway sign and the back of it is Tagged.... They wouldn't put it up like that so I assumed some one climbed up and sprayed it... I think it would be cool to see a documentary following taggers I think it could be pretty cool... I like the tagging .... It isn't the same as like dead gangsters so... I think as long as it isn't on anything historical it kinda gives life to things it is organic... Now some taggers must go through a lot... What I don't like is they need to have some respect... For example The Livary that they tried to save or saved or what ever some how those windows got tagged would be cool to see how that happened though.....

I get it we are buffalo we are supposed to be hearty but if you need a hoodie or a jacket go sit in side not out side of the coffee place :)

Also right around that same area people out side where selling Girl Scout Cookies if I didn't need to get stuff I would have got off and bought some.....
well the area is allways interesting....



Permalink: Crazy_Elmwood.html
Words: 408
Last Modified: 11/17/12 01:40
Category: elmwood
05/13/11 04:35 - ID#54279
Mezza Weather?
So I admit it is pretty nice out... It would be great to be people watching (the girls with the low cut tops and those tiny shorts that make those long legs make them look tall) and not only that but to be outside... It makes me wish I had a top porch nice view of something doesn't have to be people and a laptop with one of those costly plans with the internet card.......

Maybe it was about a month ago when it was really this nice and it tricked everyone and everyone was out on the corners and porches and "The Strip". The last time I was coming home down elmwood with stuff other wise I would have stopped someplace and this brings me to my point....

As I went past Mezza I thought I saw Hookahs out front... At first no big deal some one was smoking from it but that gave me some thoughts.
1. Do you buy the stuff there or does it come with the meal or can you smoke with out a meal.....
2. Are you allowed to bring your own?
3. Is the hookah out there or do you have to request one...
Yes I get that what one uses is Flavored tobacco.. But what I'm wondering is if you replace that with weed or maybe something else would work or mix it in... If anything happened what would happen legally.... Do they have to have some things set up so you don't do any thing illegal... If say you did and say got into an accident couldn't they be sued since they provided the instrument for you getting high?

Again just kinda some thoughts I don't even know if they sell food I like.........




Permalink: Mezza_Weather_.html
Words: 290
Last Modified: 05/13/11 04:35
Category: elmwood
05/06/10 06:29 - ID#51516
Buffalo Sat #3
I did have a good time on my short adventure on Saturday. So back to where I left off I guess. I just wish it was bright out I think it would have made the pictures "Pop" more and would upped the fun level a bit also. But I did run into 4 people I know so that was interesting and I did get to see the Carvings for a cause with out freezing my hands but forgot to go see the one I saw at Grover in the Paper.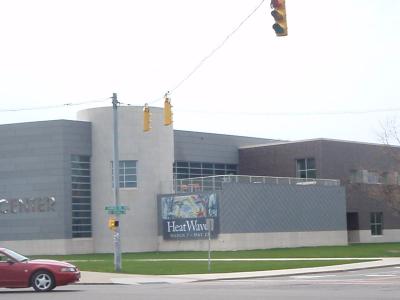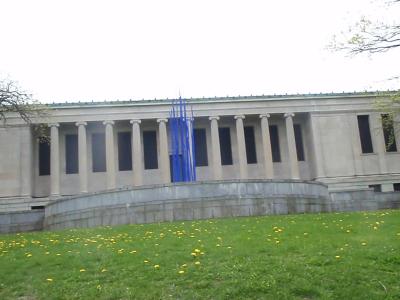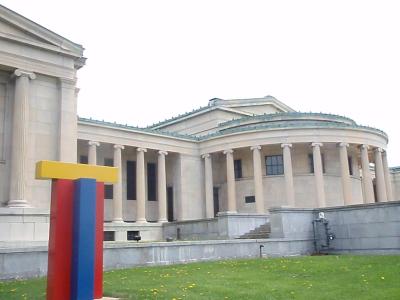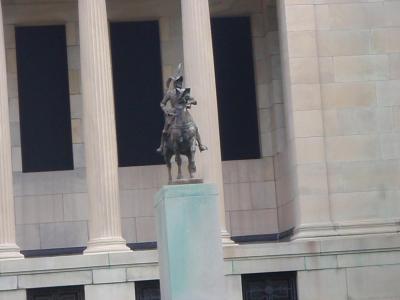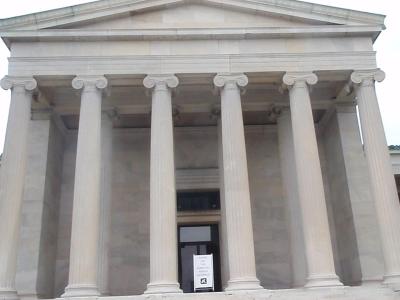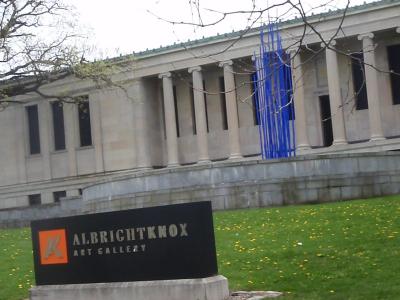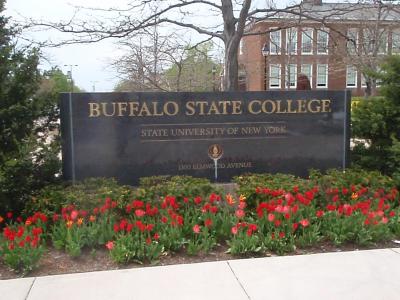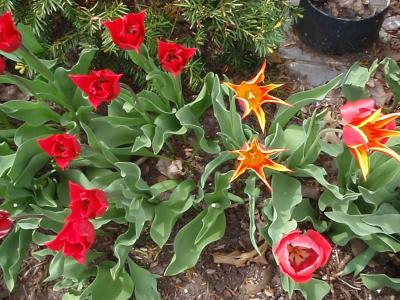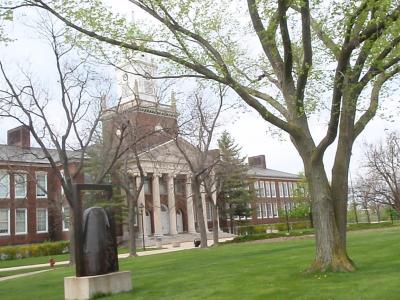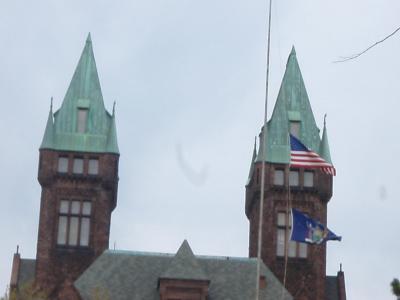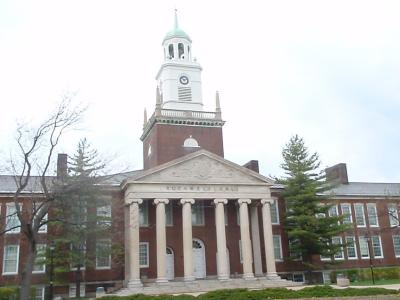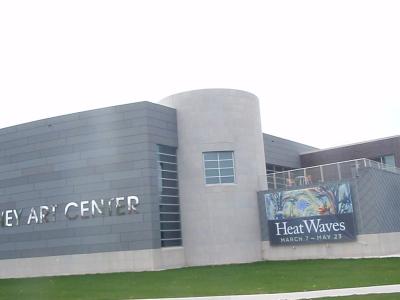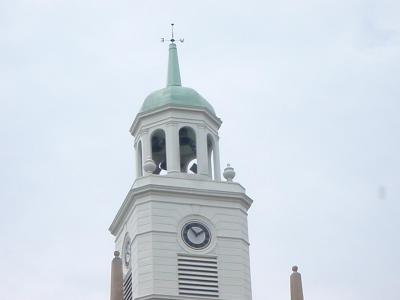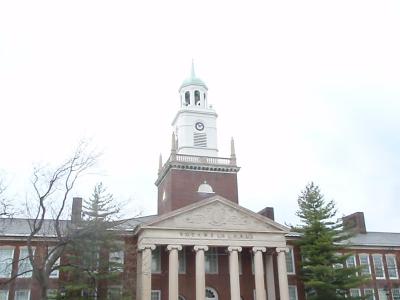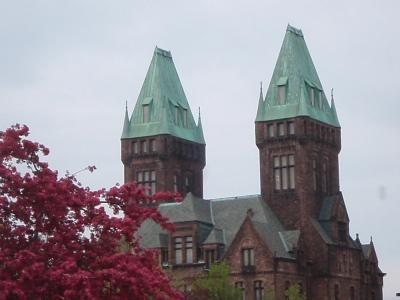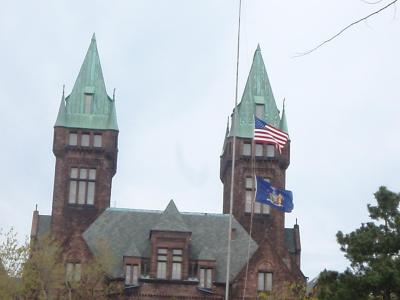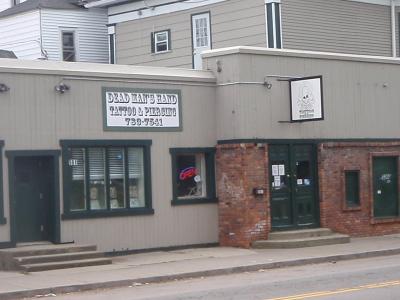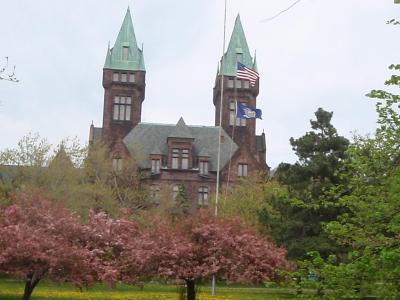 I think there has to be something those towers can be used for, yeah I know that aren't as cool looking as like towers in europe but they are pretty nice and it should be used I think.
In Terms of Pano's the pictures below I'm not sure if they really show the point I want to make.
(e:MrMike)
wrote about how he wants to or is going to add a patio. Now adding one I think is silly. If you look at the grass it doesn't look like there would be much room really. But the other thing is you see those panels they slide open so you have a covered patio when it is nice. Not to mention that would have to be open anyways how would the wait staff get to the patio other wise. Also I have never been to the thirsty Buffalo but their side area looks like a lot of fun.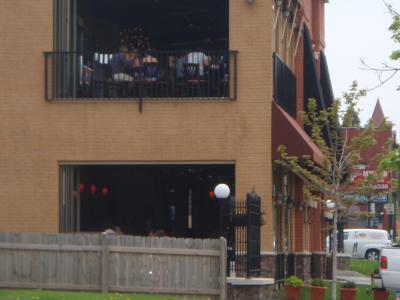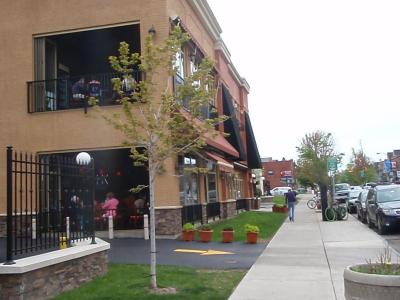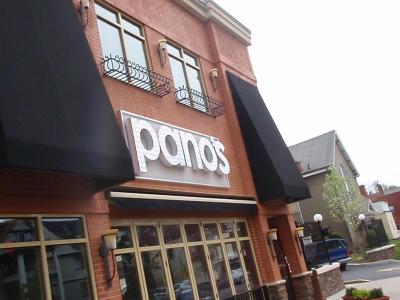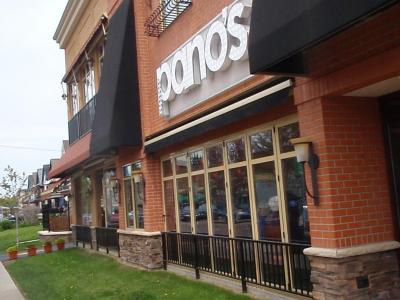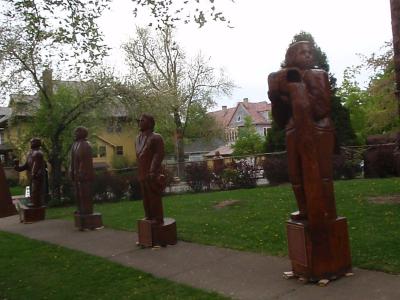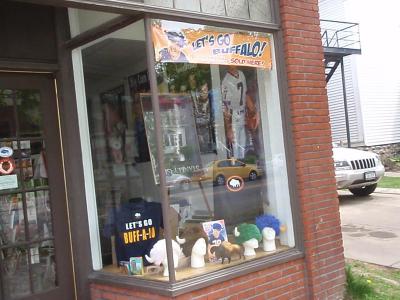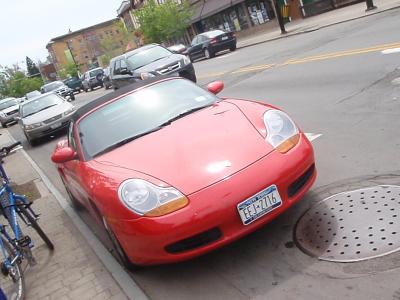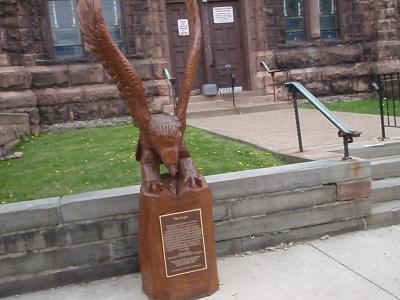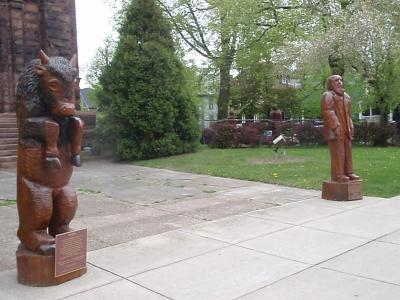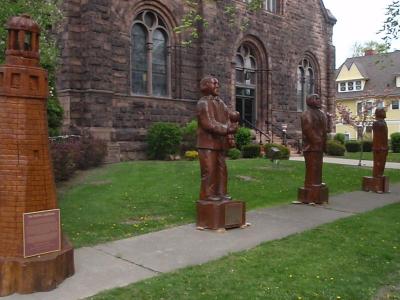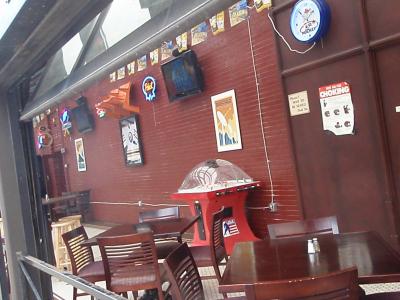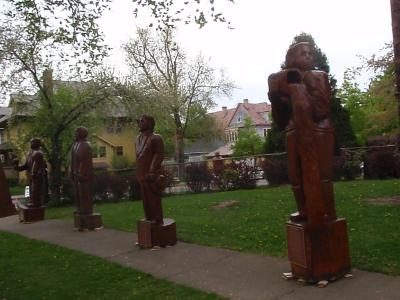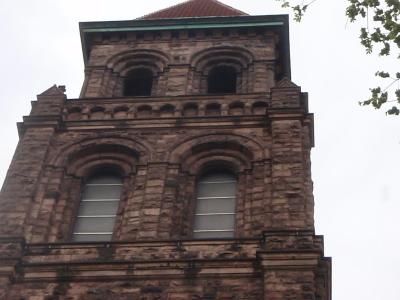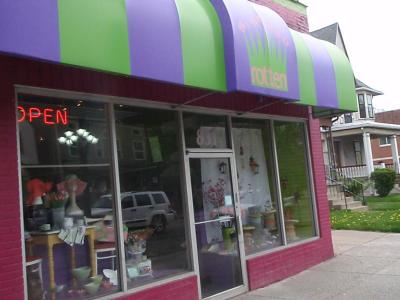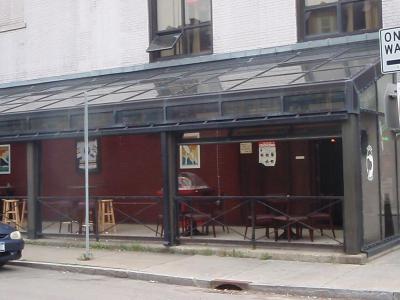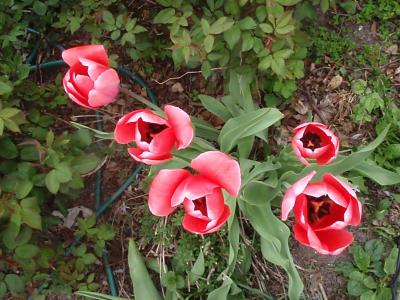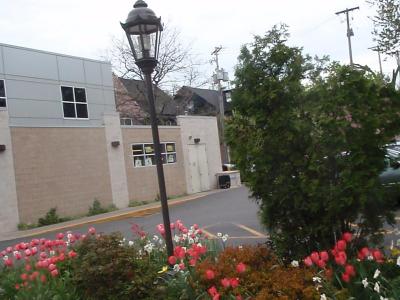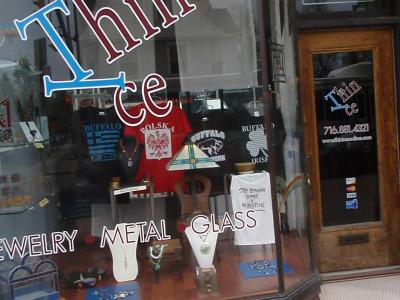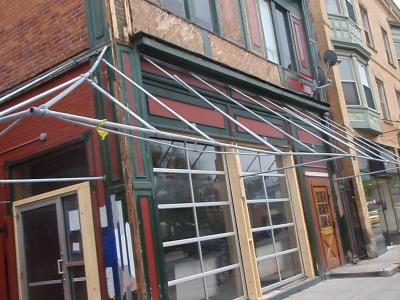 That day was odd I had a visual or flashback kinda of when that shoefly tent took out
(e:Vincent)
man that was crazy.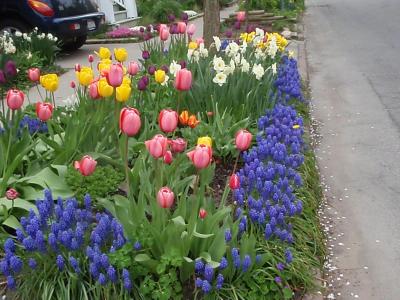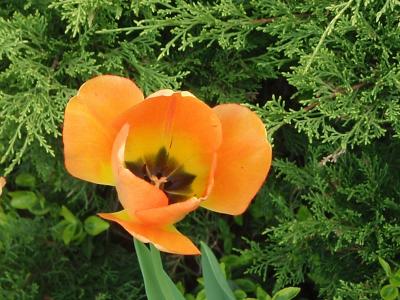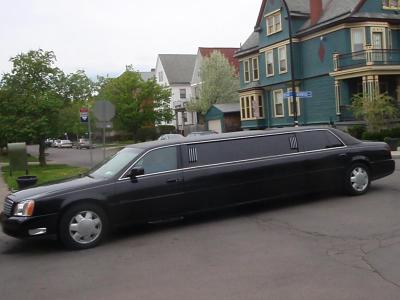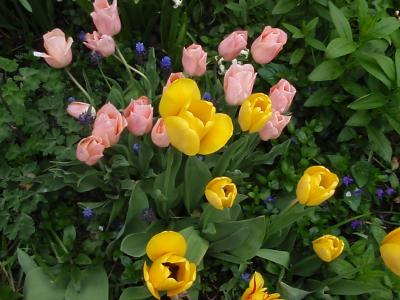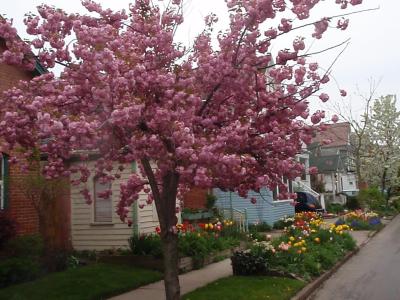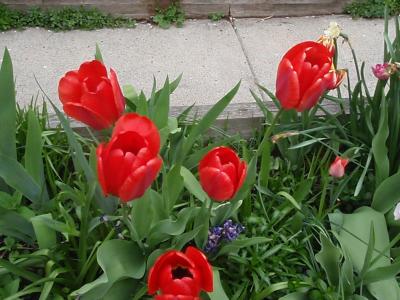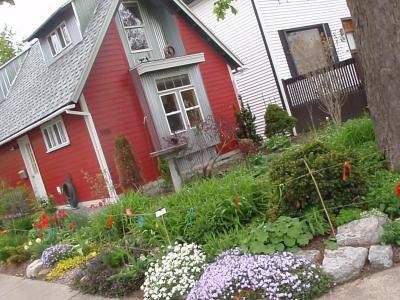 Well that Saturday was interesting we shall see what happens this Sat. I would really like to see Snapcase that show really snuck up on me we shall see then Sunday is Mothers day of course.


Permalink: Buffalo_Sat_3.html
Words: 401
Category: elmwood
05/05/10 07:55 - ID#51511
Interesting Sat Part 2
I was hoping the Japanese Garden would be very nice, it didn't seem ready and there was stuff all over the place, but it has been so long since I'm been there, but even in the rain I had a good time.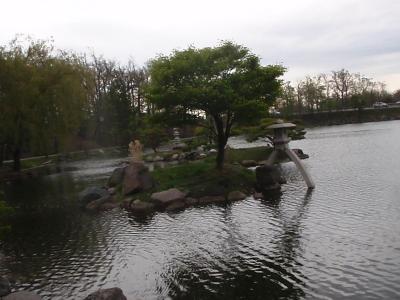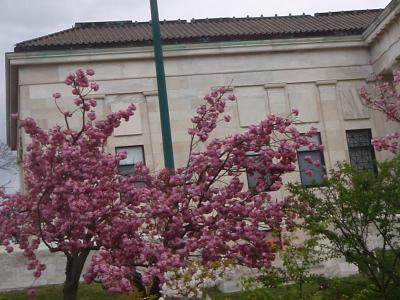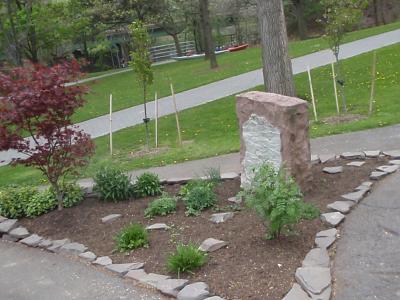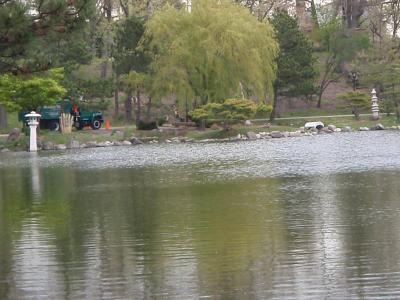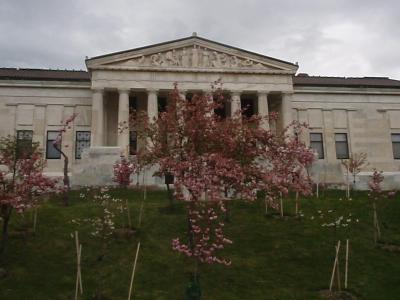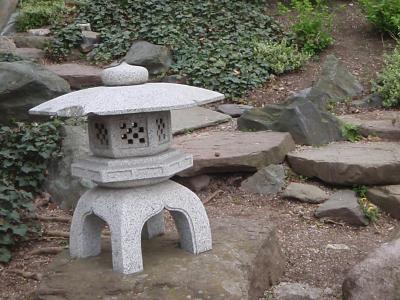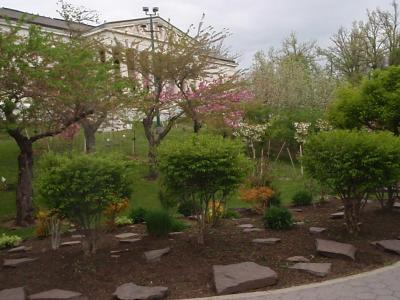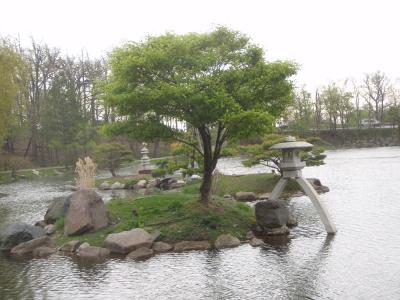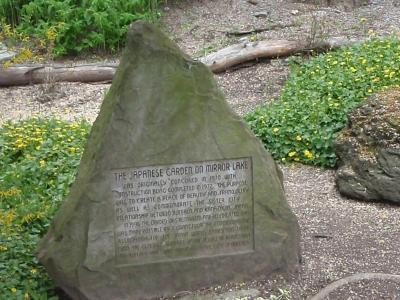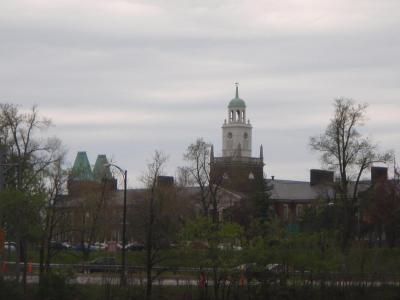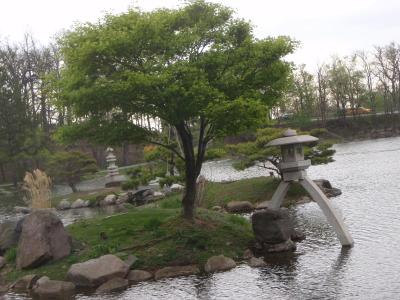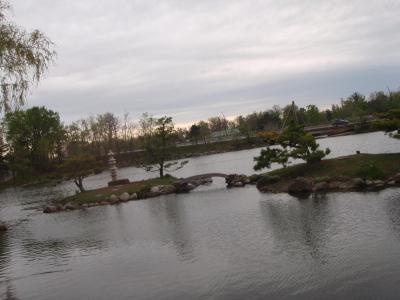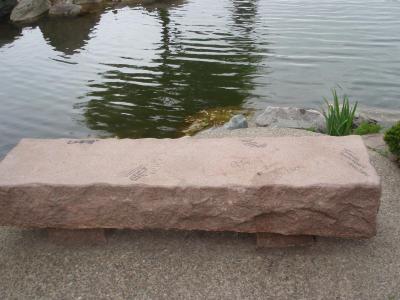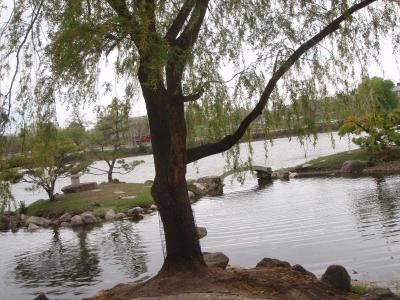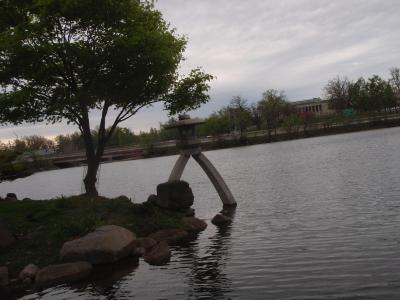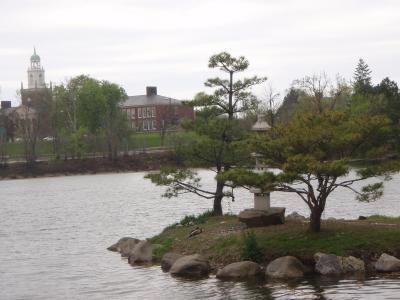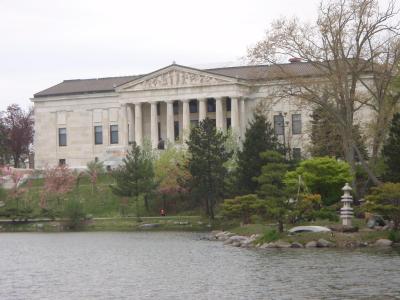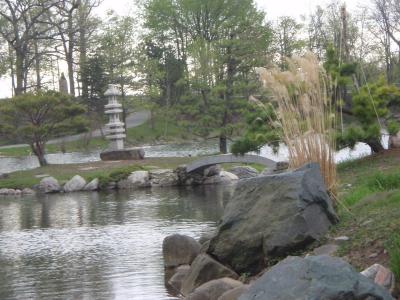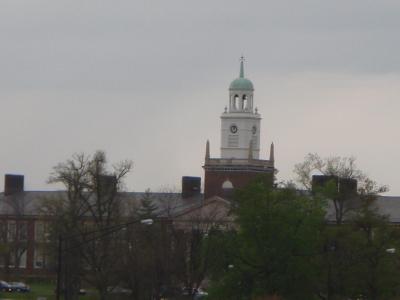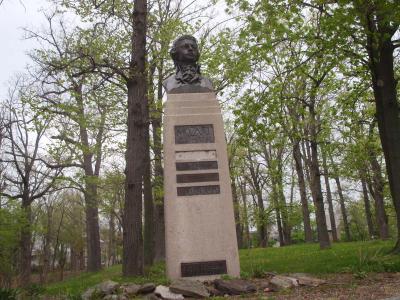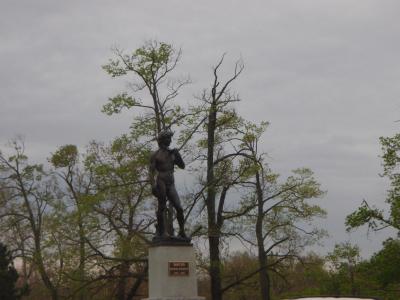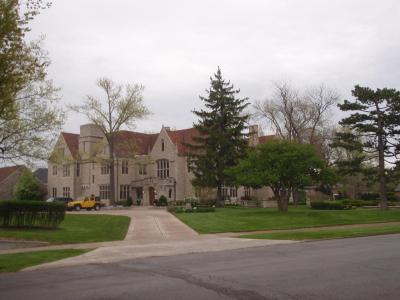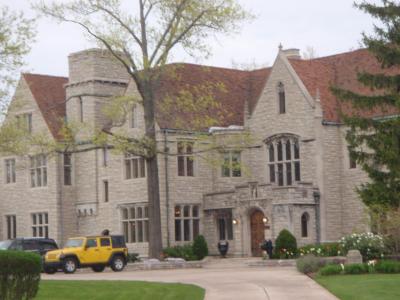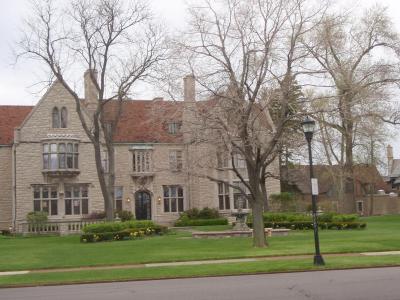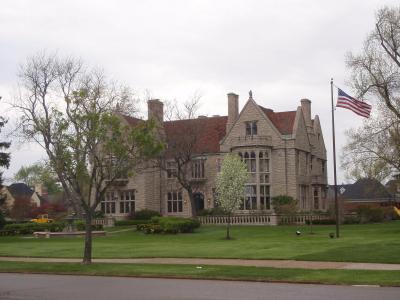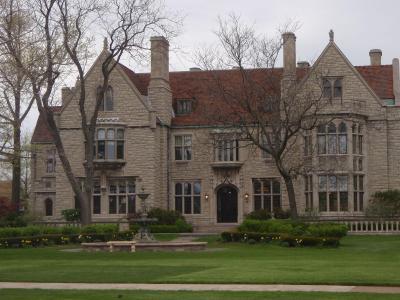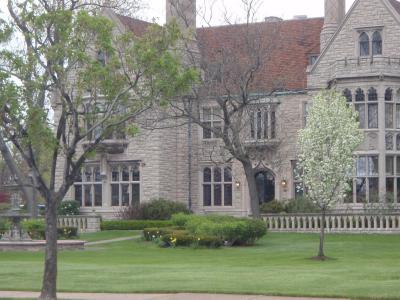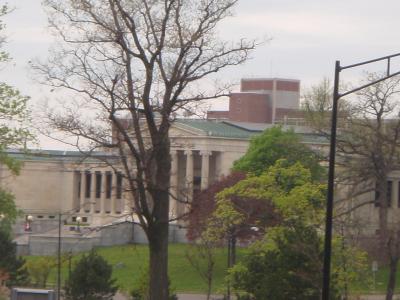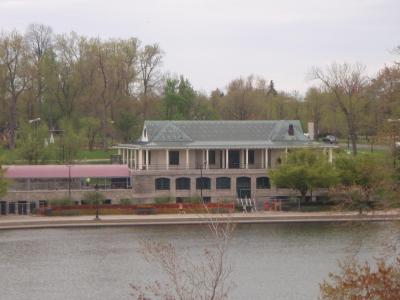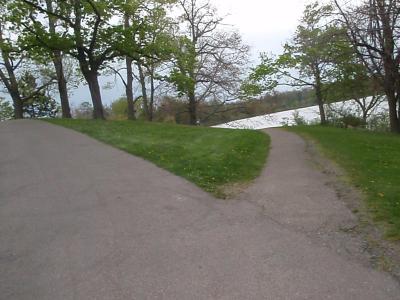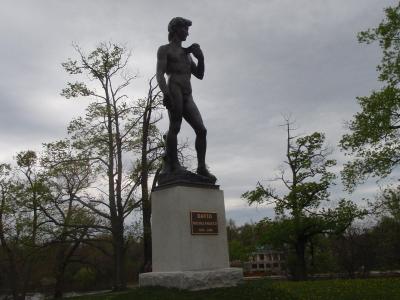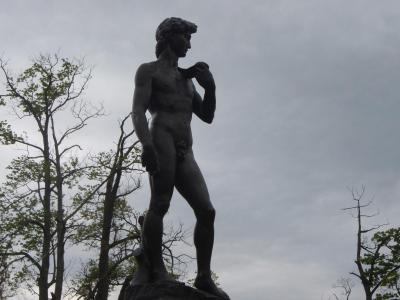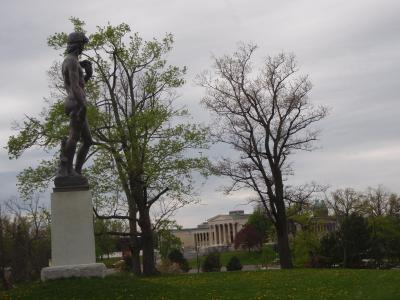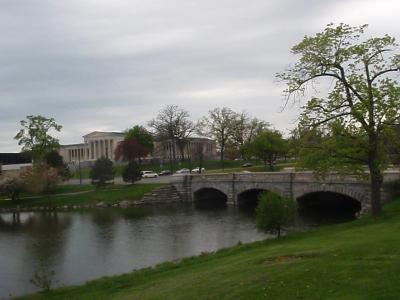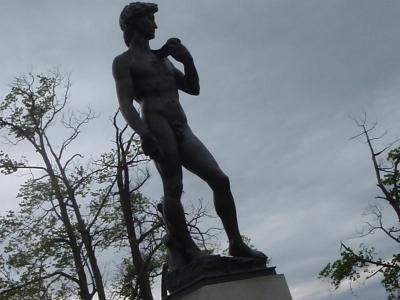 So in my previous post I mentioned that I had a Cross Country flashback. Where you see the split in the road is the way we came down the hill. You had the option to run up it and down or run around it. No idea how each person made their choice really. I know I don't remember.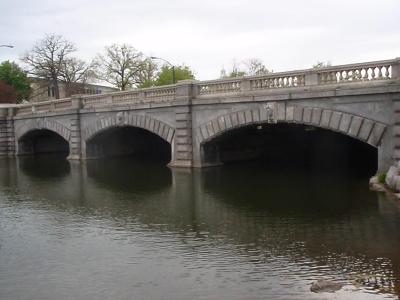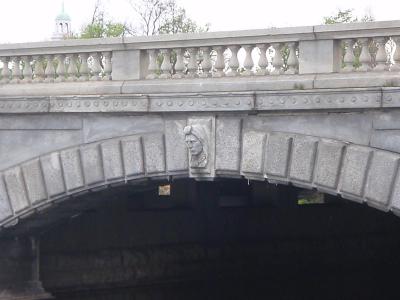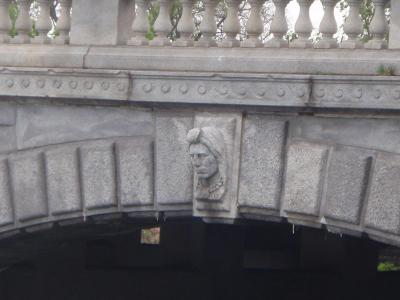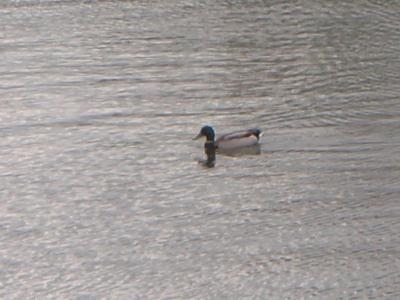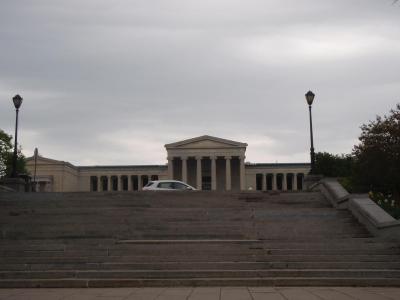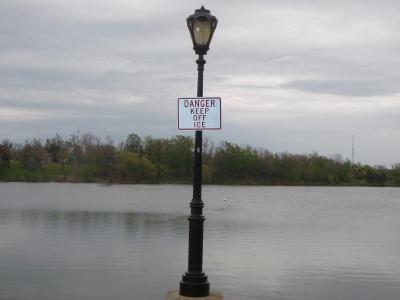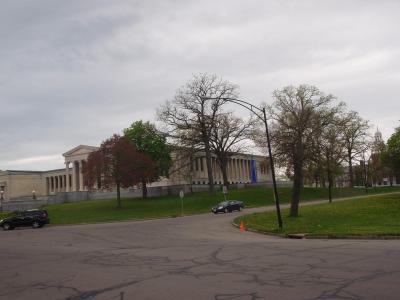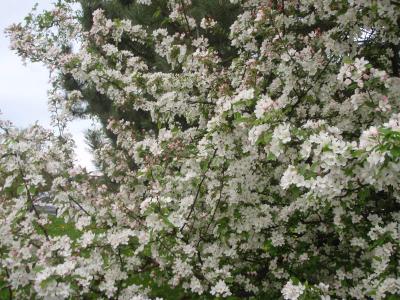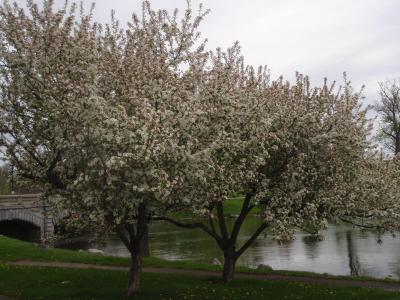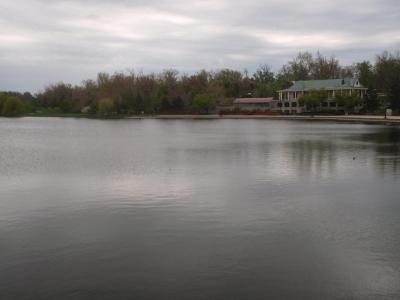 I thought that sign was funny since there is no ice they just leave it attached all year I guess. The Picture of the Albright Knox is interesting in that there is an ambulance up there. So I squatted down and the angle I took it at you can't see it, hence the picture above.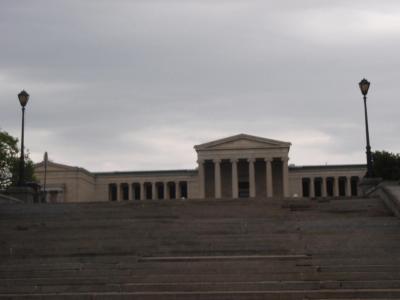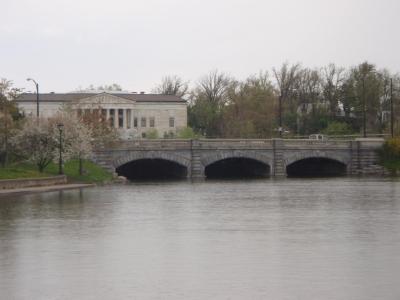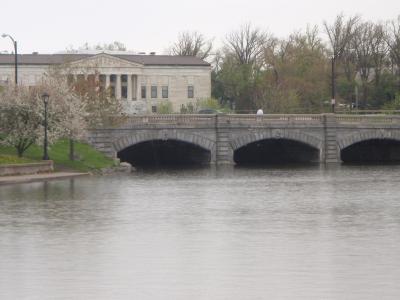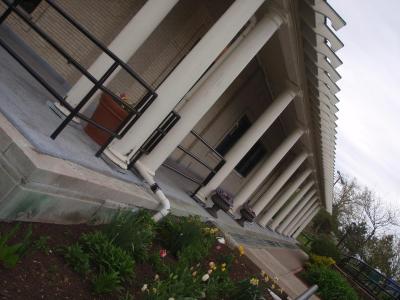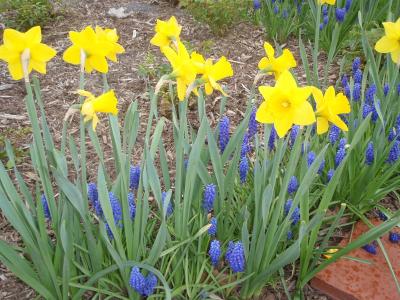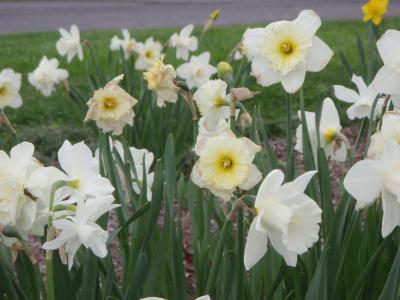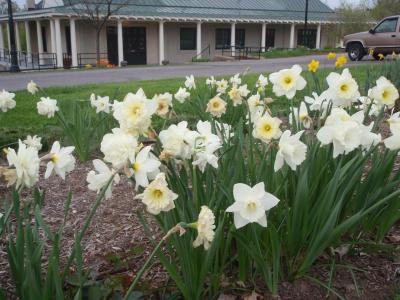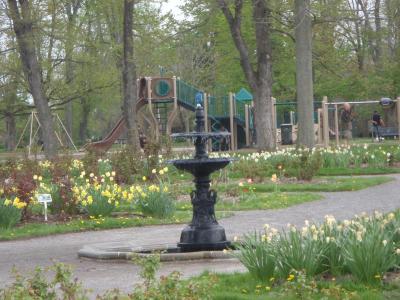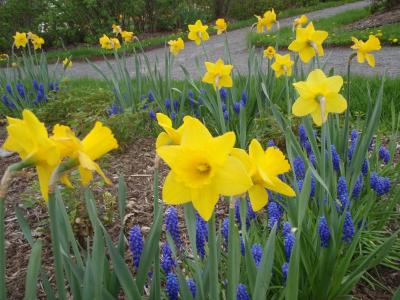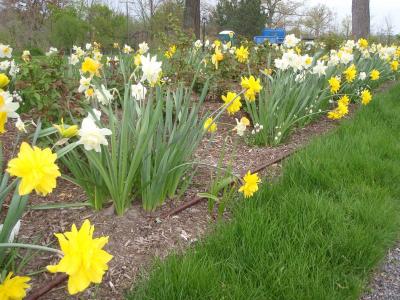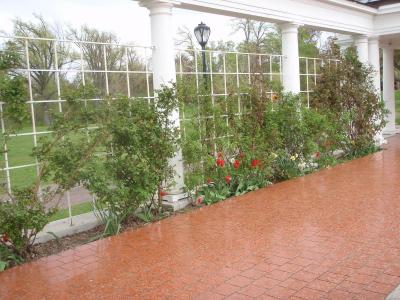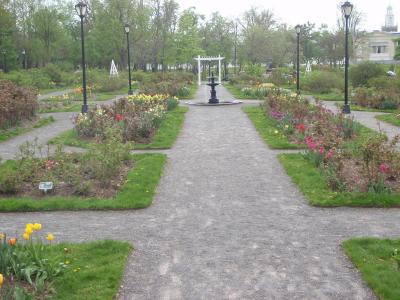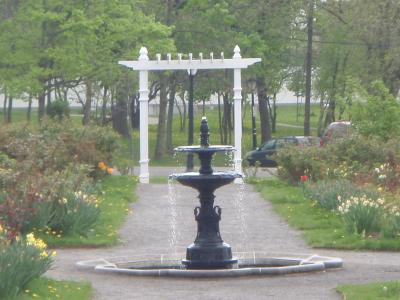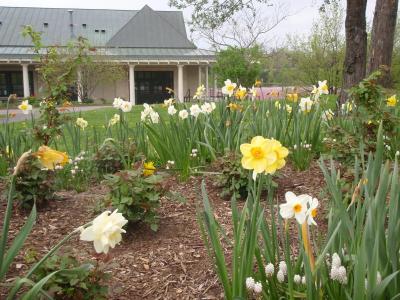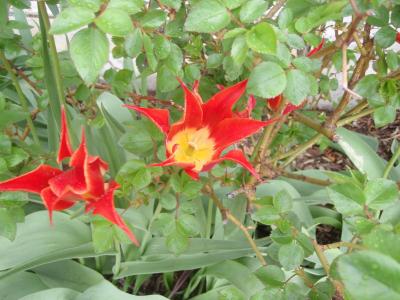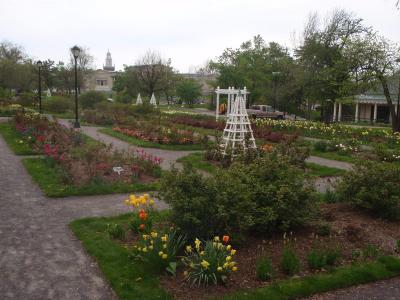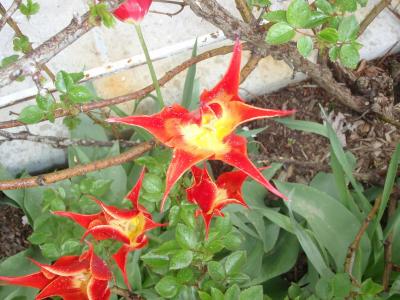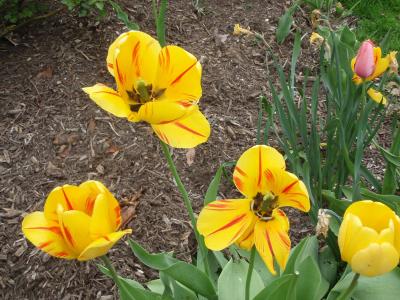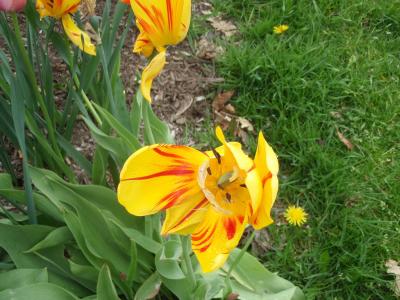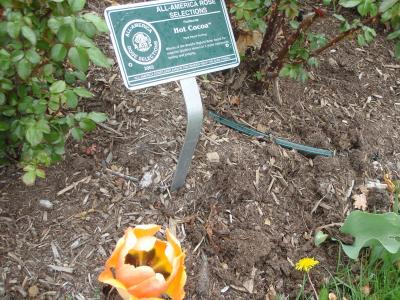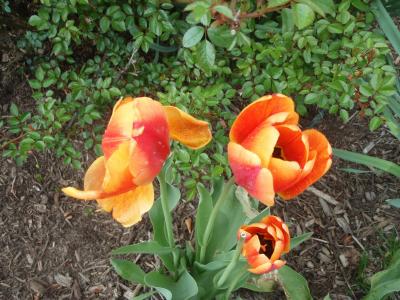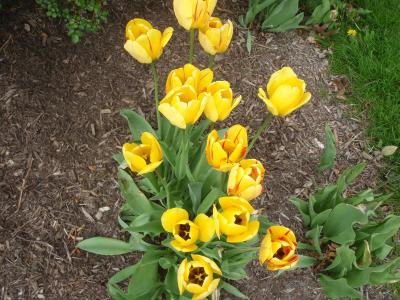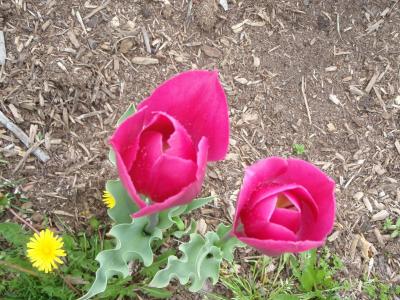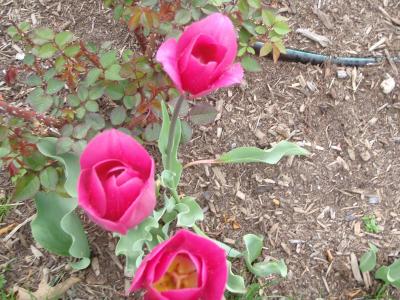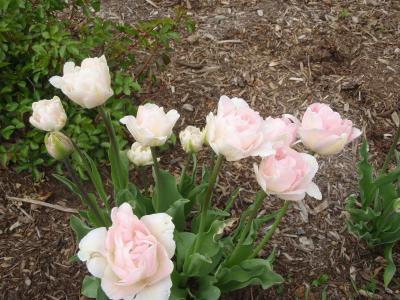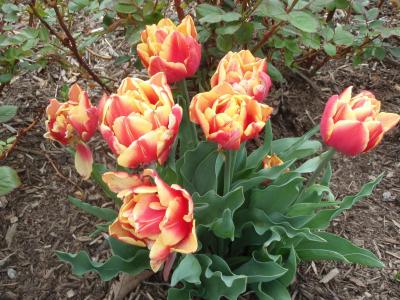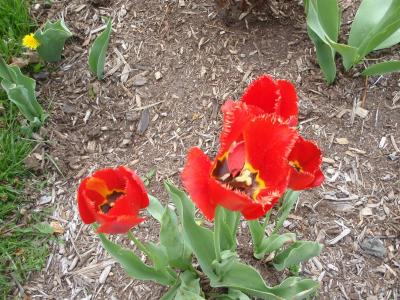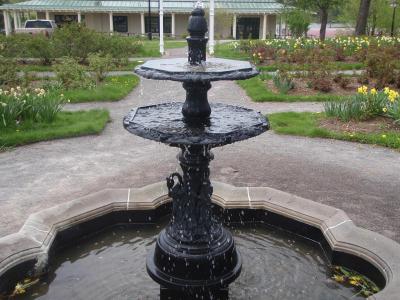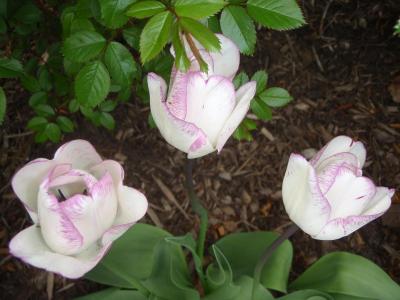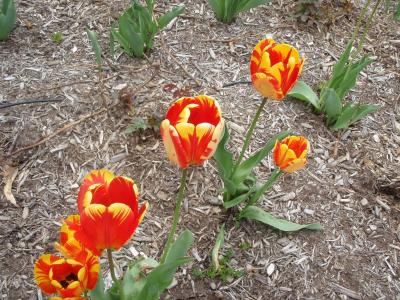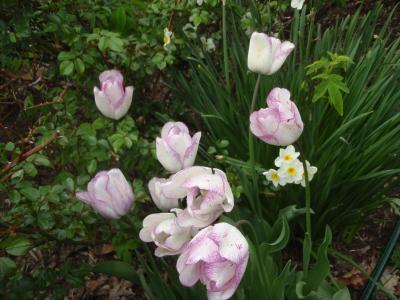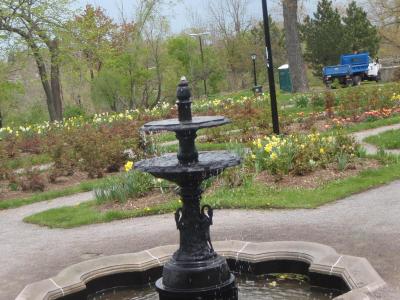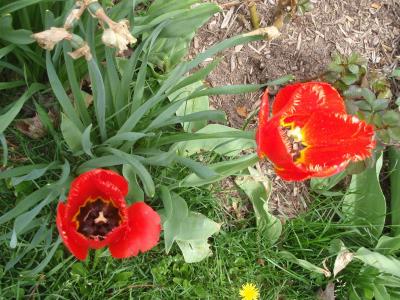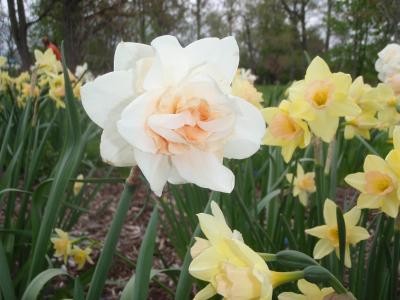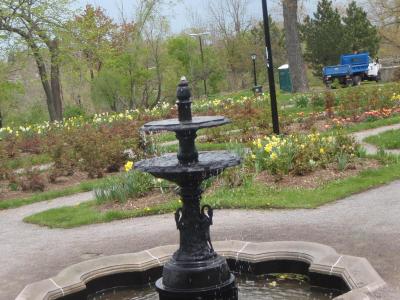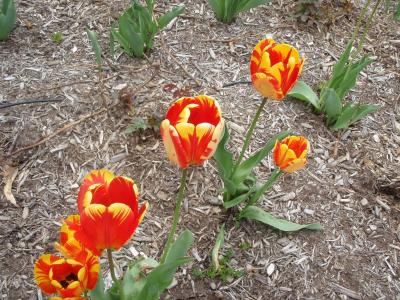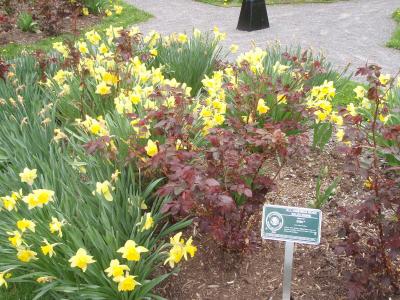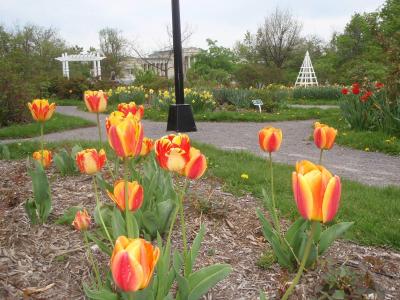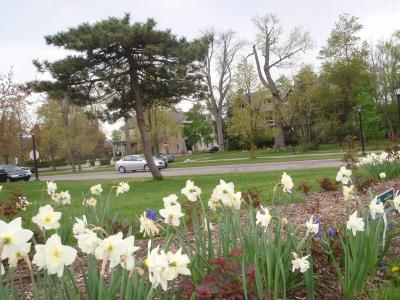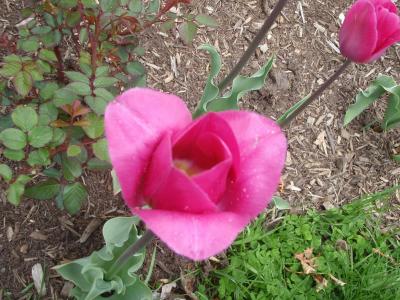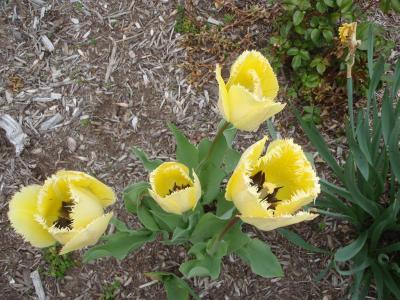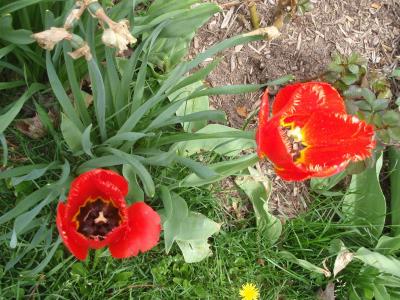 One thing about the rose garden as you can tell taking Flower Pictures is fun. As anyone who is reading this can tell there are people on here who could do a much better job of making the flowers look nice in picture format. One thing I can never really tell or figure out is if it is better to show a bunch of flowers or a close up. Also different flowers are in different states of bloom. Yes I was thinking about that as I was taking the pictures.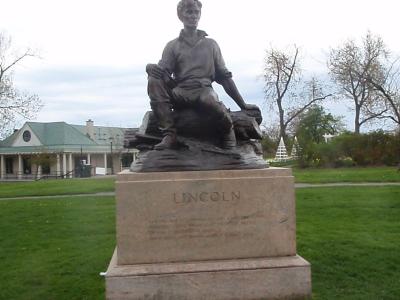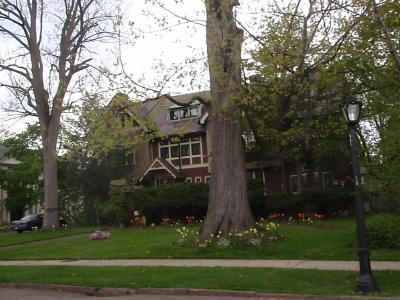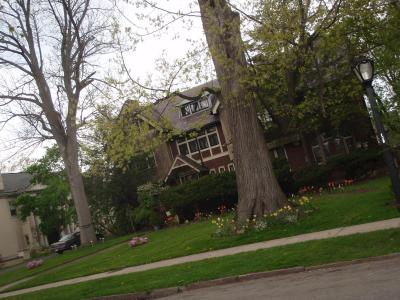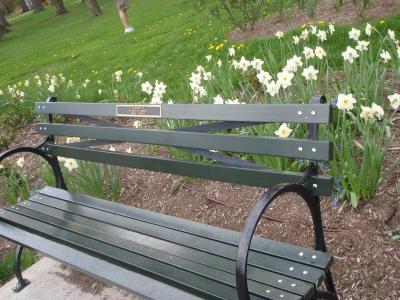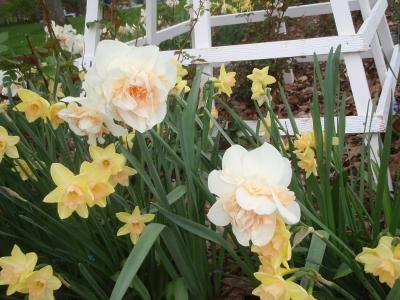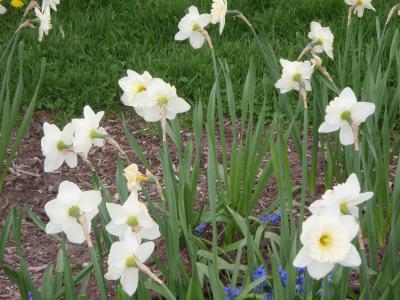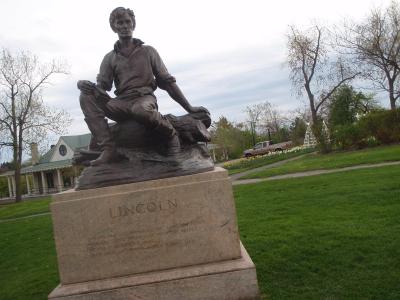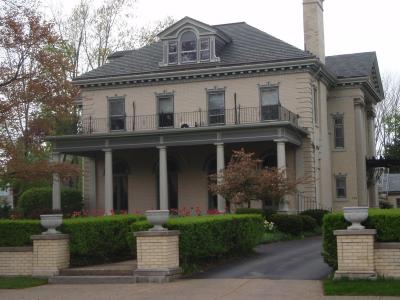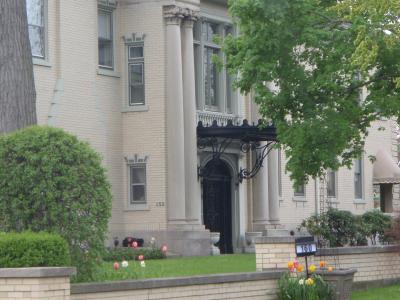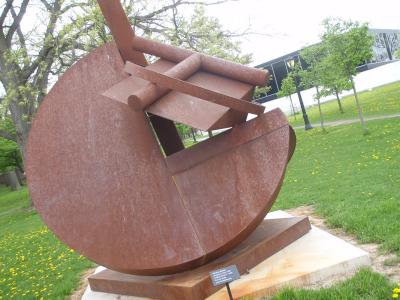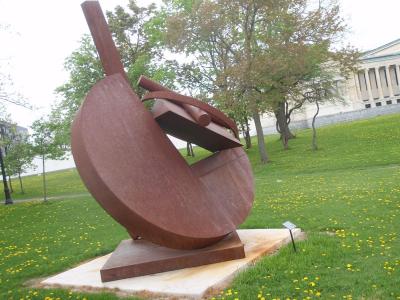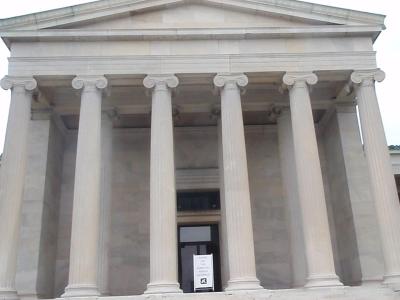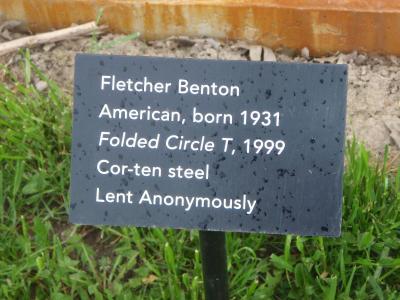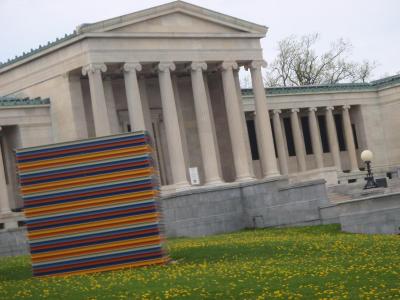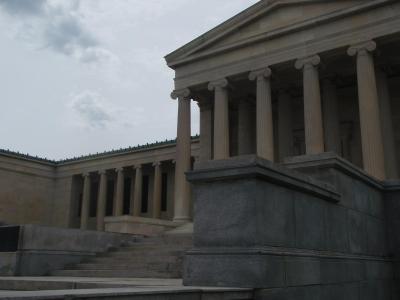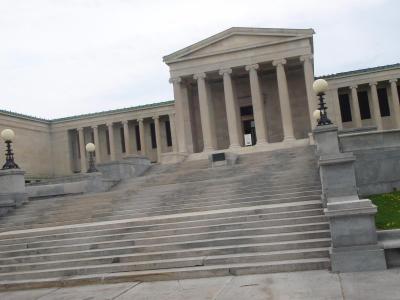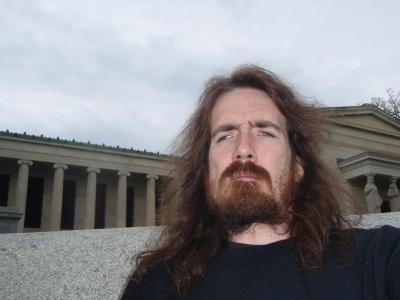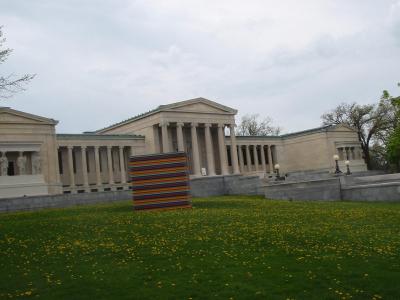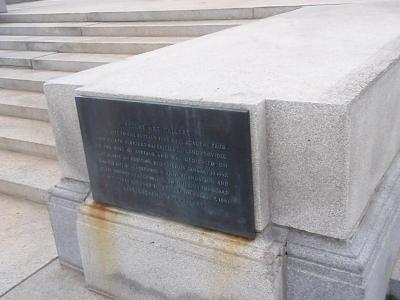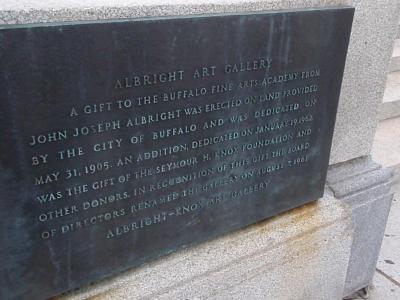 Well this is where I have to leave off with my look on Buffalo for a bit. I just have to say that not sure what was up on that Saturday but my mind was someplace else or somewhere I'm not used to being. I haven't been to that Museum since I was a little kid. I only was outside here. But it felt weird. It was like where is Music IS art? It felt odd without stages and places to eat and a DJ area it really was odd and no one around, it was surreal it really was. One thought Did cross my mind, and that was how amazing it would be to Have an MIA VIP pass. That way I could be up on that fenced in area and look at the stages and it would be easy to go from one stage to the other. I think if I could pay for one I would. Hey maybe on facebook I should send MIA and Robby a message about that, or maybe not we shall see. Hope the holiday was well to anyone reading this. Oh yeah that part where it says stuff was often used as a place to stand at MIA.


Permalink: Interesting_Sat_Part_2.html
Words: 677
Category: elmwood
05/04/10 07:55 - ID#51503
So Saturday was interesting part 1
So On Saturday I was hoping it was going to be as nice as Friday but it wasn't but I still had a good time. It was nice to see Carey and Dana briefly, again I said it there so I'll say it here. My mind was kinda some place else and I had no money but I still should have stopped into ETS and said Hello.
Down around the Museums I had some odd flashbacks. There is this part of the hill that in HS when you ran cross country you had the option to go over or around. Then later I had a visual of us leaving a meet and walking down this little pathway. That was odd.
Well here is the beginning of the pictures.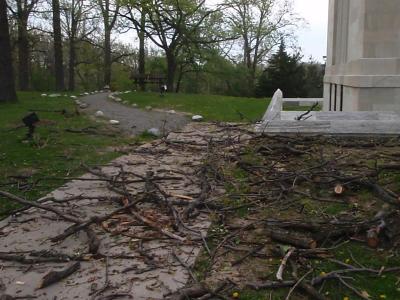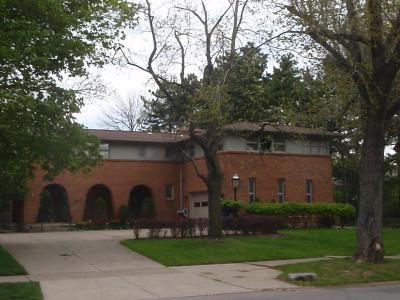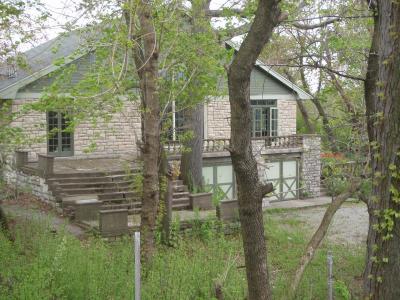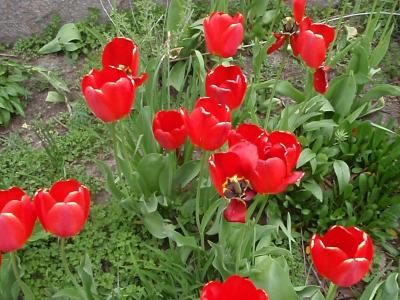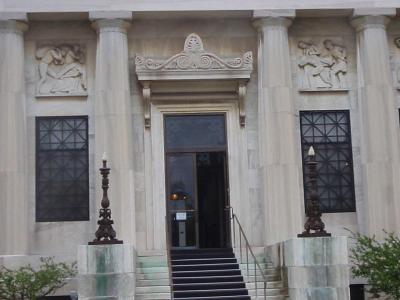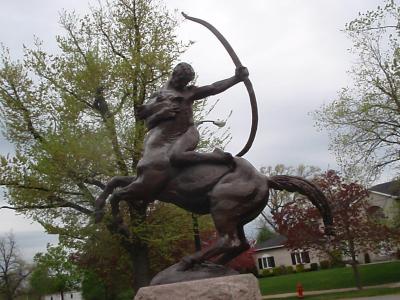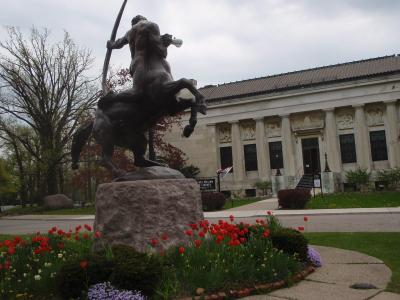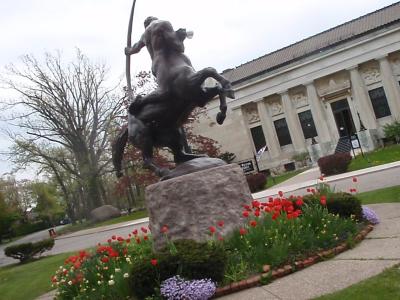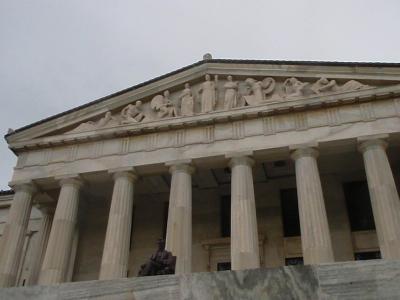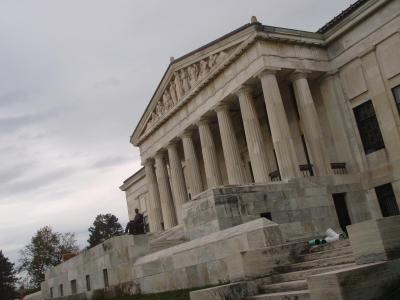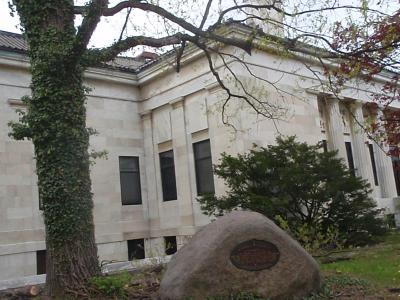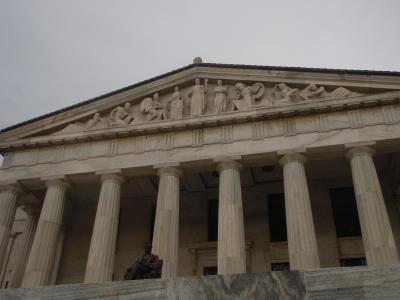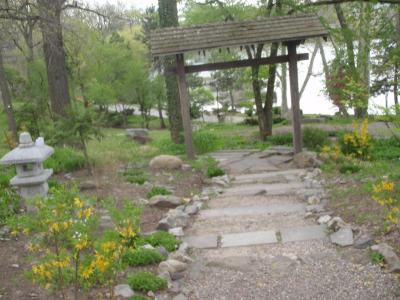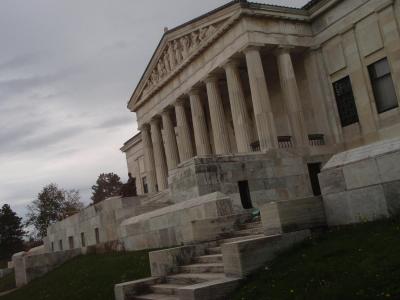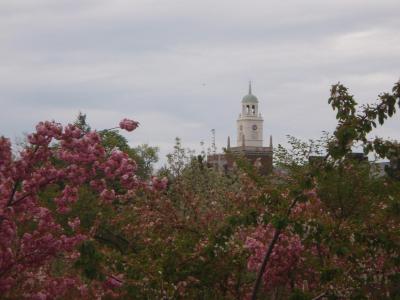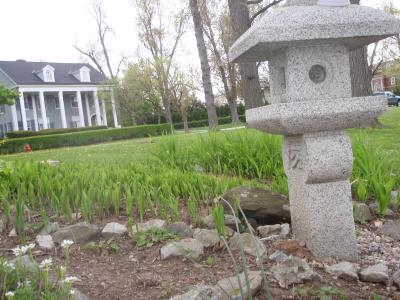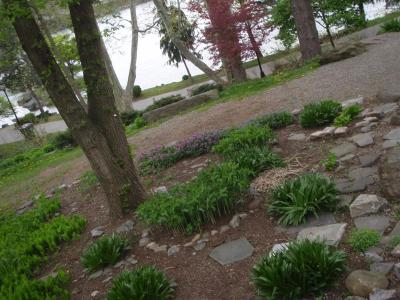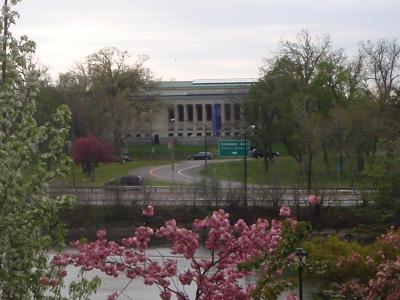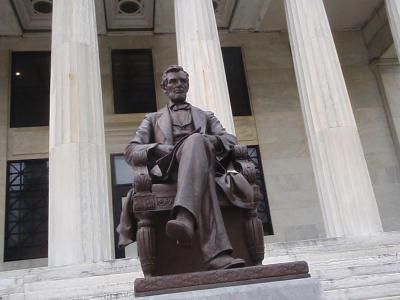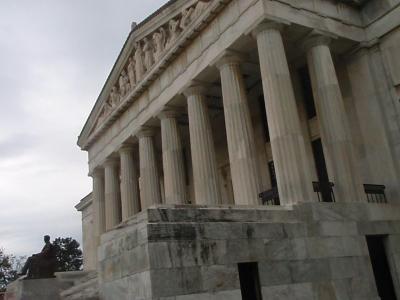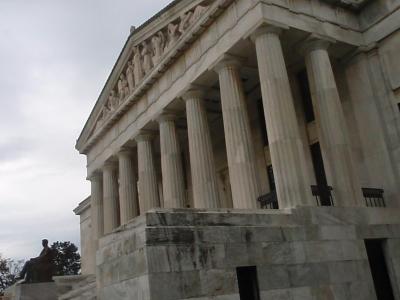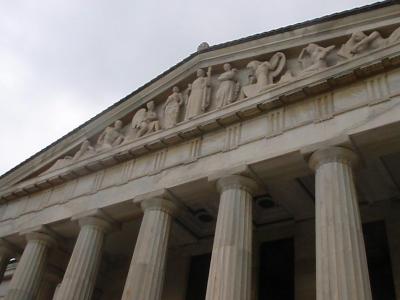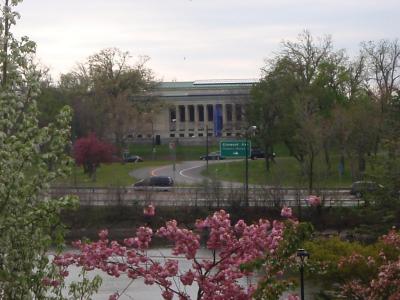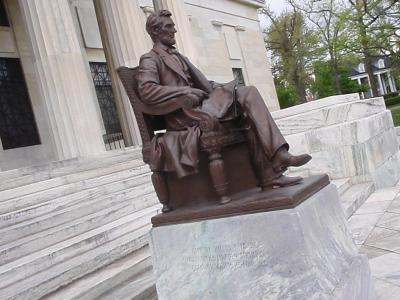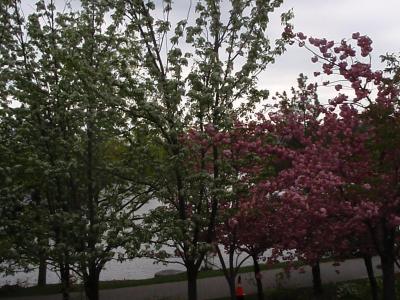 Well Time wis that is about it, hoping for part 2 on wends we shall see.


Permalink: So_Saturday_was_interesting_part_1.html
Words: 195
Category: elmwood
11/28/09 04:34 - ID#50397
KFC is gone Good and Bad
So as I'm sure a lot of you know the KFC on Elmwood has been closed for some time. I will admit I didn't eat there very often. There are a few reasons for that.
1. KFC has been known to abuse there chickens in the process somehow
2. I eat a lot of bad food but KFC sometimes you eat it and you can feel your heart working overtime that stuff is really bad for you
3. KFC smells so good that when you walk past it, you or atleast I, Can taste it in my mouth, since I can taste it why buy it
4. I Called it KFC before the brand used that name, I use the name becuase saying Kentucky Fried Chicken is to long, they changed to KFC so people would froget it is fried, that pissed me off. Just be Honest about it.
I heard they closed for two reasons one was some kind of sewage problem that wasn't really their fault. I think they also had a rodent problem but that was after that.
This not I'm here to bash KFC and the bad ellement it brought to that corner, that once it closed was no longer around. I am a fan of the KFC/Taco Bell/Pizza Hut brand they used to be Partners with Pepsi who owns Sobe and Fritolay but not sure if they are. In fact when they had the big Star Wars Episode promotions I got some cups at that KFC. In Fact I was Hoping that KFC would get Turned into a Taco Bell but it didn't. I forget what it will become but here are a few pictures that I took on my way to see Ninja Assasin (Very good think it is based on the Animee of the same name).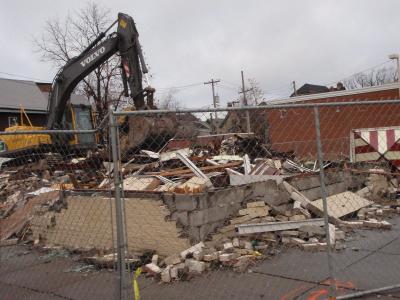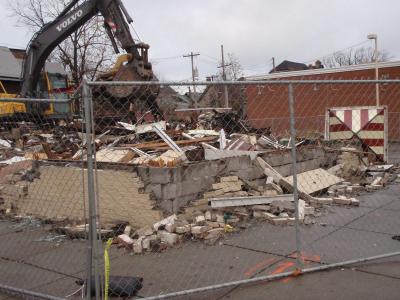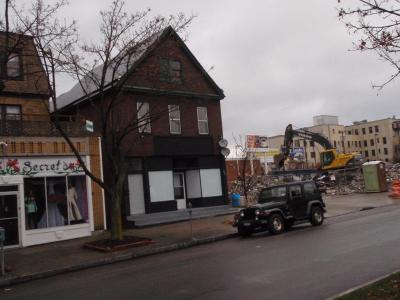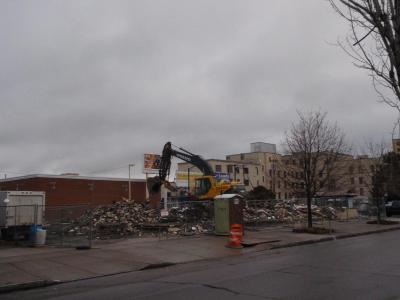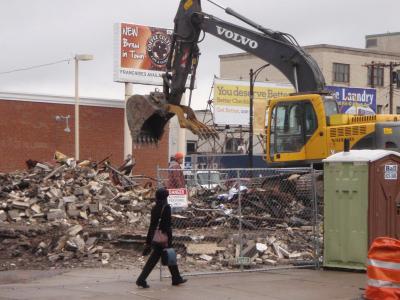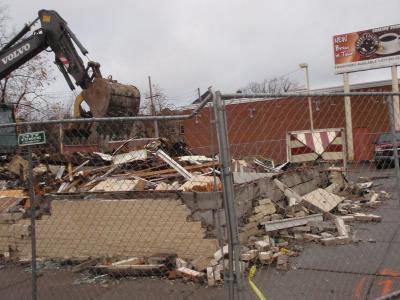 Those Pictures are from friday not sure how it looks currently


Permalink: KFC_is_gone_Good_and_Bad.html
Words: 324
Category: elmwood
08/31/09 08:05 - ID#49670
Elmwood Festival of Arts Sat.
On Saturday I went to go Pick out a New Suit, I like it and hope it will look ok on me, we shall see. On my way I made a quick trip through Elmwood Festival of the arts.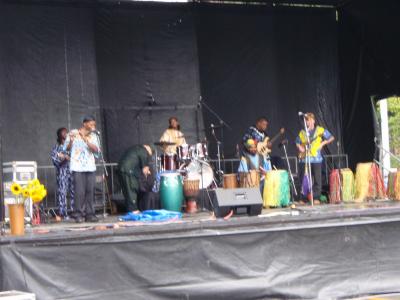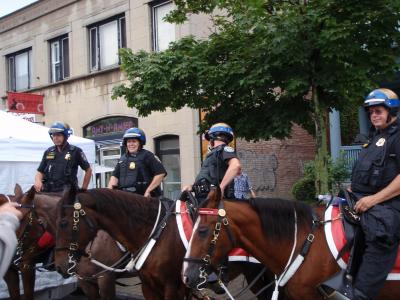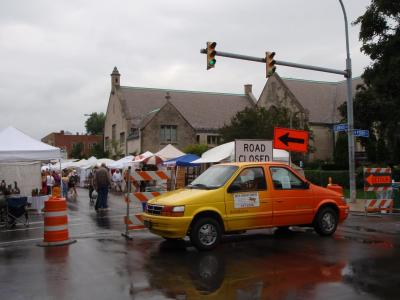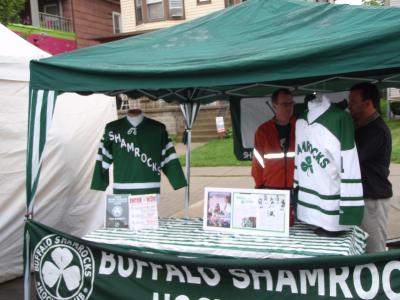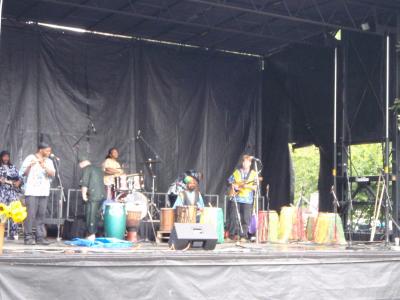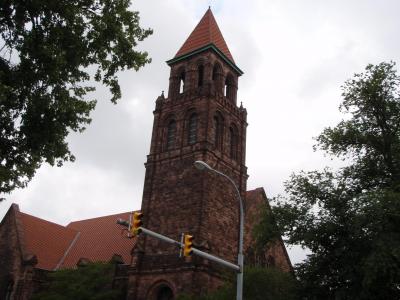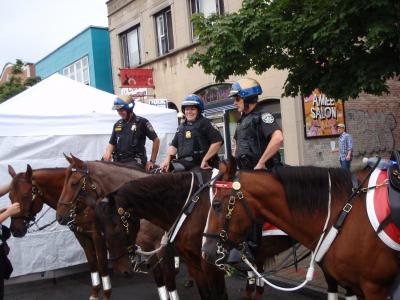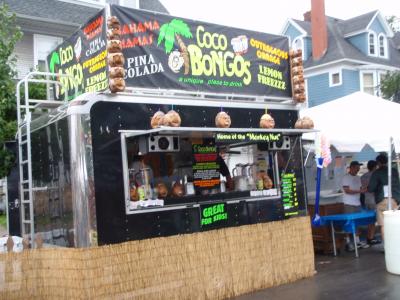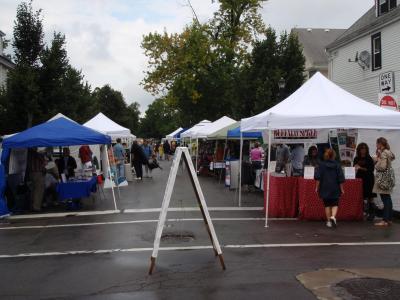 Well After I came Back I went back to the festival and had a good time. When I got Hungry I ran into
(e:vincent)
and we had a good time.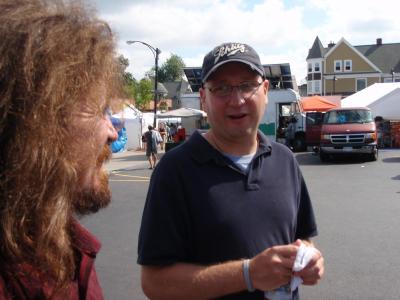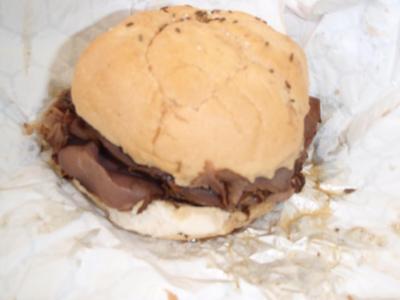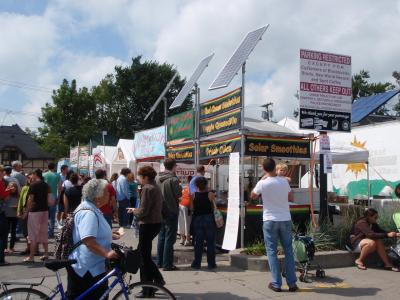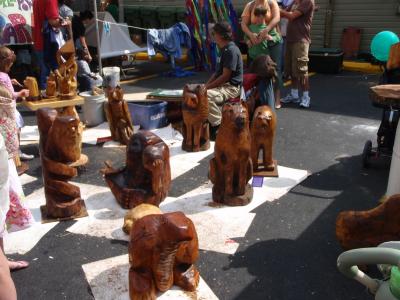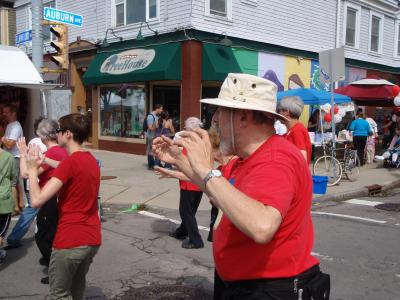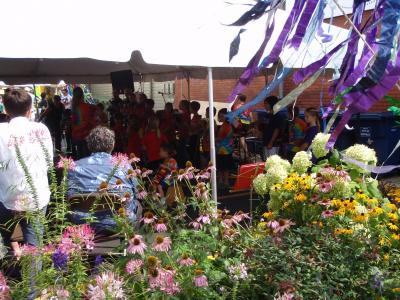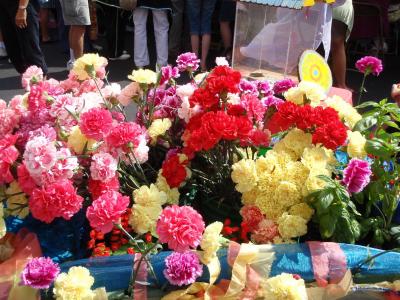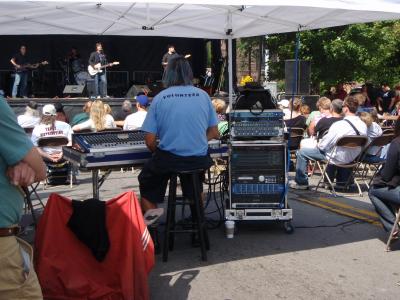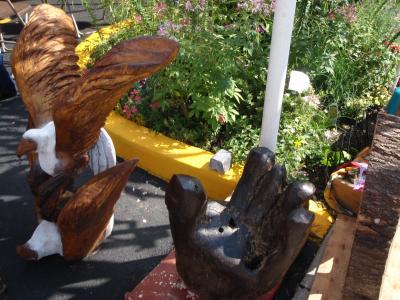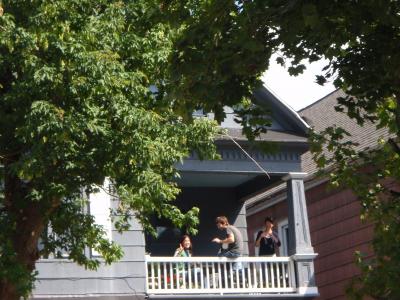 Hanging with
(e:Vincent)
was a good time and looking at art and people watching.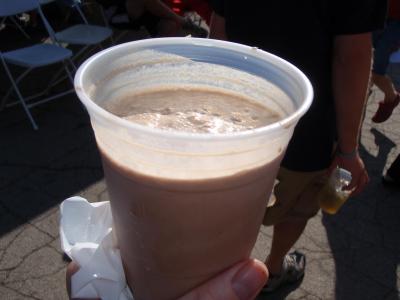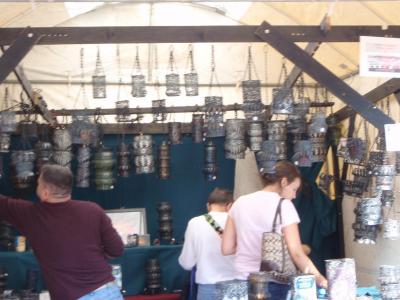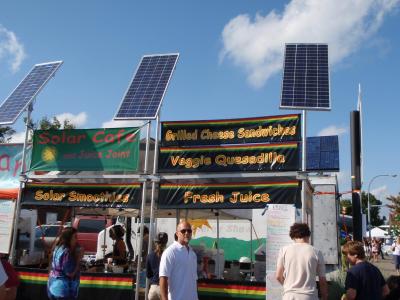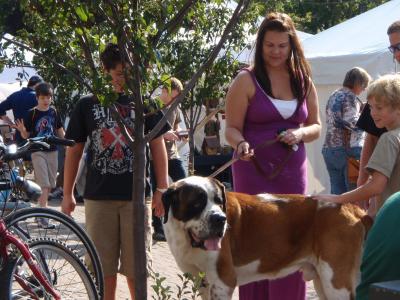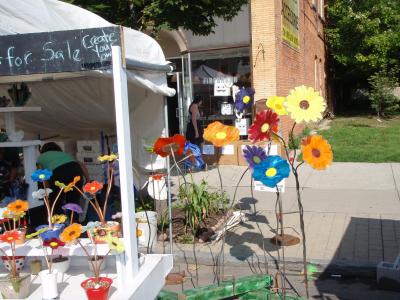 It is hard to explain how that Peanut Butter cup Smoothie tasted it was both great and odd all at the same time but very good.
As We where moving towards the Village Area we saw Shoe fly
I'm still not sure what happened 100% but I felt a big Umph on my back not sure if it was someone or one of the legs on that tent. I was fine but
(e:Vincent)
went down for the count, If the Camera was still open I may have got a picture of it but it happened so fast and some other lady hit her head. Hear are some pictures of the after math.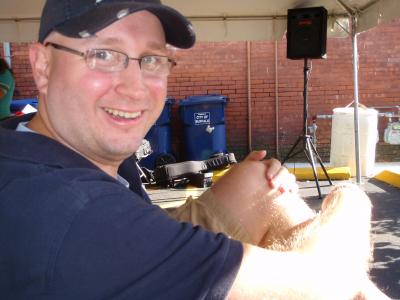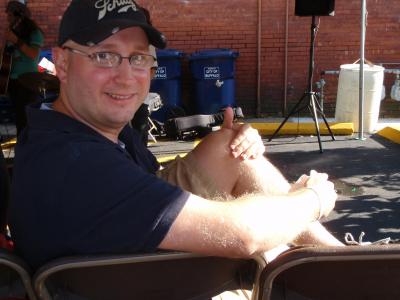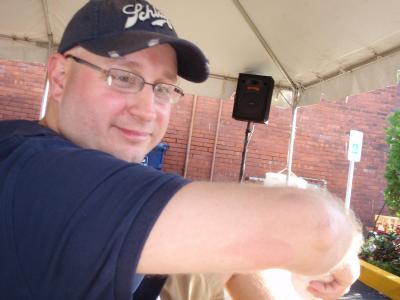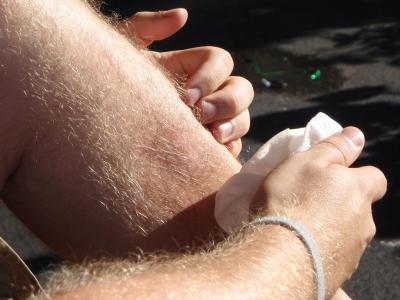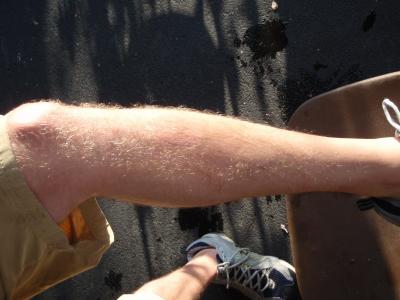 So There was Micheal Meldrum performing and he had a couple people up there with him and then they performed by themselves and had him help them out so here are a few shots of them. I think the one chick was pretty Hot.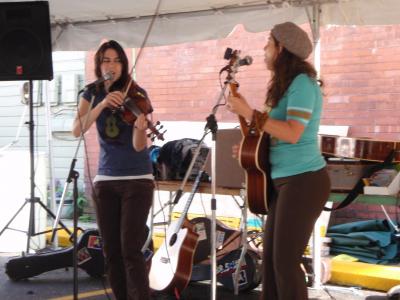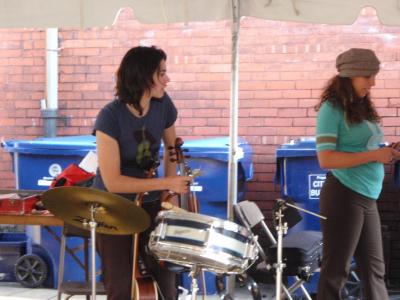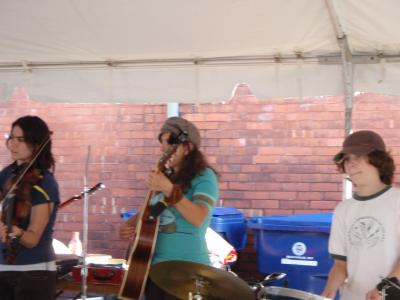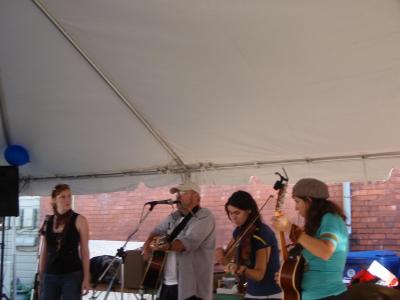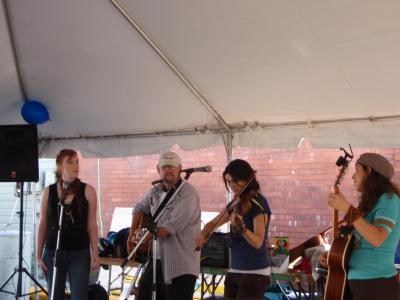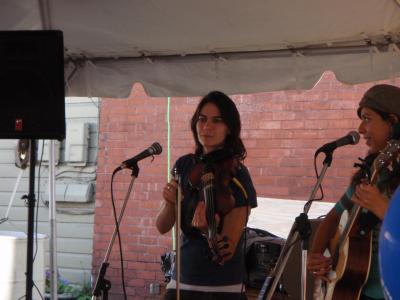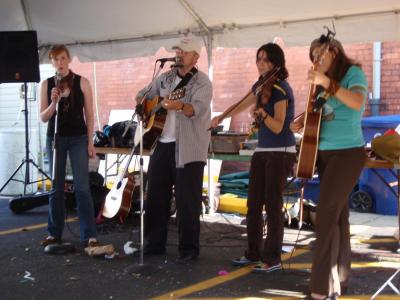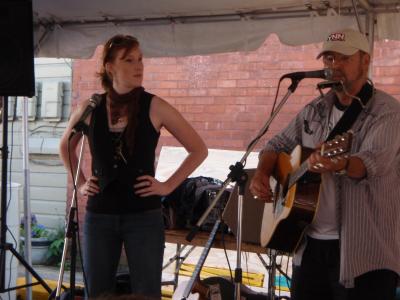 Even with the Tent thing it was still a good time. On our ways home
(e:vincent)
stopped to help some people park, that was awesome, you could tell they where really having a tough time.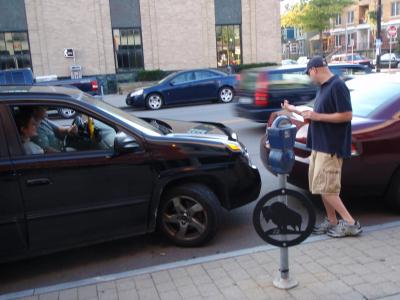 Not sure how good of a story Teller I Am but I think you get the Jist


Permalink: Elmwood_Festival_of_Arts_Sat_.html
Words: 378
Category: elmwood
04/18/09 01:50 - ID#48432
Price Rite
So today I went into Price Rite to buy some food. It was a quick trip just to check the place out. I just wanted to get something to drink and get some frozen stuff. In terms of the frozen stuff the prices seemed very good. The one draw back is I didn't see any of the small sized frozen stuff Like Michellines or what ever it is called. The one thing that is tough to get used to is the buying the bag thing, how do you know how many you need, In my case it wasn't much but oh well. The other thing I didn't like is they only have these big carts. I like a hand basket for a couple of reasons. First of all in a cart you can over buy. For example I need 10 Pot pies not 30 and with a cart you would tend to try and fill it. The other reason why I like the hand thing is that you shouldn't buy more then you can carry. With a shopping cart this is easy to do. With the hand basket once it starts getting heavy you stop. Hopefully soon I will go back and buy more stuff, I want to check out there soups and canned stuff and see what that is like.



Permalink: Price_Rite.html
Words: 219
Category: elmwood
01/18/08 06:02 - ID#42940
New Worls Record
For the last couple of days I was going to talk a little bit about how different people live there lives differently and why but I didn't have enough really to get into it. But then today I saw in the Buffalo news that New World Record is going to close. I think a good part of the article and the part that I find interesting is how the rent on Elmwood was so high and how tough it is for indie record stores what is below I didn't write it is a blog from there myspace page, I take no credit for it and admit I'm borrowing it. I hope the elmwood area learns something from this and gets better and doesn't drive out buisness anymore
Friday, January 18, 2008


Going Out In Style

Hello Friends -

You may already have heard, but just in case you haven't, it is with sadness that we tell you that we have decided to close New World Record. We've started a store closing sale, and we'll be wrapping things up over the next 2-3 months. We expect to really and truly close some time in March or April. In case you haven't seen the article in today's Buffalo News, it's here (http://www.buffalonews.com/cityregion/story/254603.html).

We plan to make the next couple months a celebration of what has been a great experience for us. In that spirit, we are encouraging all the bands that are currently booked for the Thursday Local Showcase to go right ahead and play them, and we're getting some other stuff lined up as well. Some old friends have reached out to us about doing "thank you" instores, and we'll be keeping you posted about that.


Some more stuff you'll want to know:



The Store Closing Sale has begun - everything in the store is 10% off, except for tickets and consigned goods.




Cobra Starship will be playing live (and free) in the store next Thursday, January 24. You won't want to miss it. (And stick around afterwards for local lovelies A Hotel Nourishing.)




Special Orders - there's stuff you're looking for, and sometimes you have a hard time finding it. You know we're not going to leave you high and dry - please let us know about the hard-to-find treasures you seek. If we can help you, we will.




Club Cards - we will continue to honor club cards through February 18. (We won't be giving out any new ones, of course.)



We want to give our sincere thanks to those of you who have patronized New World over the years and who have wished us well. We love the many friends that the store made over the last 23 1/2 years, and will continue to cherish the memories of all the midnight sales, in-stores, debates, top ten lists, and surreal music conversations we have had. Also we thank the many, many staffers that have made NWR what it was, especially our current crew (Eric, Paul, Laura, Mike, Andrea, and Josh), which has seen us through more than any industry should have to go through.


We look forward to seeing you in the coming weeks.

A note to Bands & Artists:

If you have anything on consignment with us, please send an email with the name of your band, your mailing address, and all contact info (including who the payee is) to email@newworldrecord.com. That will let us know that it hasn't been abandoned. Please understand that we have literally thousands of consigned titles in the store right now, and hundreds of them are for defunct bands, or people who have left the area. It will take time to clean it all up.


Permalink: New_Worls_Record.html
Words: 618
Category: elmwood
01/31/06 08:47 - ID#28291
Changing Face
One thing I find interesting is how Elmwood Changes. Some businesses close and some open. Buildings come down and new ones go up. Lately it seems that more have been closing then opening but maybe that is just me. The below article is verry good about how Elmwood is changing. I got it from the Buffalo News on line today.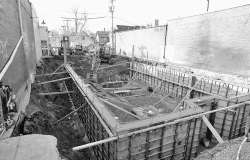 Three-story building to house upscale apartments, retail space
---
$1.2 million project set for Elmwood Ave.
By SHARON LINSTEDT
News Business Reporter
1/31/2006
Sharon Cantillon/Buffalo News
Workers put in the foundation Monday for a commercial/residential building at 504 Elmwood Ave.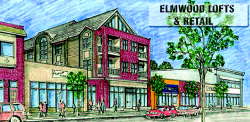 This artist's rendering of the 500-block of Elmwood Avenue shows how the three-story residential/commercial building will fit among the adjacent structures on the block.
Work has begun on a new $1.2 million commercial/residential project in the 500-block of Buffalo's Elmwood Avenue.
Crews are digging the foundations for a new three-story building at 504 Elmwood Ave., near the intersection of Elmwood and Utica avenues.
When complete this summer, the structure will feature 2,300 square feet of retail space, plus a handicap-accessible studio apartment on the ground floor. The upper floors will house eight, upscale apartments.
The project is the brainchild of three long-time Elmwood Avenue advocates, attorney Michael Ferdman, architect Karl Frizlen, and contractor Paul Johnson, working together at FJF LLC.
Ferdman, who served many years as president of Forever Elmwood, said the idea came out of conversations between he and Frizlen about targeting a derelict building on Elmwood Avenue for transformation.
"The idea was that instead of urging someone else to upgrade their building, we'd take it on ourselves," Ferdman said.
The two then brought Johnson, who has done several Elmwood Strip projects, onto the team. After weighing a few options, they decided on 504 Elmwood Ave., formerly the long-time home of Avenue Pizza, and most recently the short-lived Bidwell Elmwood, an eBay-linked auction business.
"Our original plan was to renovate, but we came to the conclusion that no matter how much money we put into the existing building, we couldn't guarantee it would be a structure with integrity," Ferdman said.
The trio received approvals from planning, preservation and neighborhood agencies to raze the existing building - a wood frame residence with a small brick addition in the front - and start from scratch.
"If you have to tear something down, it's critical to replace it with something much better. In this case the street is getting what we think is a very attractive building that will provide significantly more tenant density that what was there," Ferdman said.
Forever Elmwood Executive Director Justin Azzerella supports that goal.
"A great mixed use project is exactly what we are encouraging on Elmwood Avenue and we think this one will be phenomenal," Azzerella said.
Even as bulldozers were excavating the site, the development team started to get inquiries from prospective retail and residential tenants.
"Our goal for the first floor is to bring in a tenant that would add something new to the community. We would prefer to have something other than a restaurant, hair salon or gift shop," Ferdman said.
The 400 to 500 blocks of Elmwood Avenue are currently experiencing a turnover in retail tenants, including the upcoming closure of Pier One Imports, at 495 Elmwood Ave., which has been one of the street's anchors for two decades.
Artcrafters Gallery, at 472 Elmwood Ave., another veteran retailer, is preparing to close its doors and is having a going-out-of-business sale. And a Subway Sandwich shop sits idle a few doors away.
The block has also welcomed BeYouTiful, a new women's apparel shop at 513 Elmwood Ave. which debuted in last December. The store, owned by Jetaun Jones, offers "contemporary chic" clothing.
The new building features two upper floors of balconied residential units. The second floor will have four one-bedroom, and two two-bedroom apartments, ranging in size from 600 to 850 square feet of space.
The third floor will have four loft-style units with as many as three bedrooms, ranging in size from 800 to 1,100 square feet. All of the dwellings will be accessed from a central stair tower at the rear of the building.
The Community Preservation Corp., a nonprofit, private mortgage firm, is providing some $900,000 in construction and long-term financing.
e-mail:
slinstedt@buffnews.com


Permalink: Changing_Face.html
Words: 706
<-- Earlier Entries
Author Info
My Fav Posts
This user has zero favorite blogs selected ;(