Category: photos
02/28/15 04:39 - 18.ºF - ID#59870
Jamaica 2015 cruise
So I will Admit that I try to Keep up with
(e:strip)
and fall behind I think part of that is Twitter is good or can be at real time conversation but what it and facebook are not good at is Blogs and I think they teach you in a way to write short or to even leave words out some times ..... But
(e:strip)
is about writing something and it is odd with how bad I was in English that I have a blog that I don't prof read .... That being said going to try and keep up better then I have been...
In Jamaica the trip I booked (well all the trips are through the cruise line) was to see Dunn's River Falls .... Wow I was out of shape or maybe it is that the water shoes aren't the best for climbing rocks and the falls but it was a fun time with my bad balance .... That I had no pictures of cause they have all these signs about being hands free .... Turns out if you bring a water camera they will take your photo in the water .... But I bought a DVD that I have not watched yet that is supposed to have Pictures on it... You don't have to walk the falls though you can just look at them (My sis did that and has some nice falls pictures) .....
Then it was off to this beach.... I got the one where they bring you food and drinks .... I went in the water a little bit .... You could rent stuff if you wanted to but I wanted to relax.... One could swim I didn't cause I couldn't really watch my stuff not that I thought any one from the group would take it .......
(Photos from Water Camera )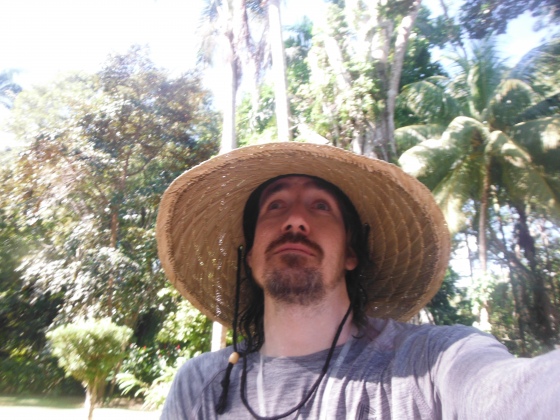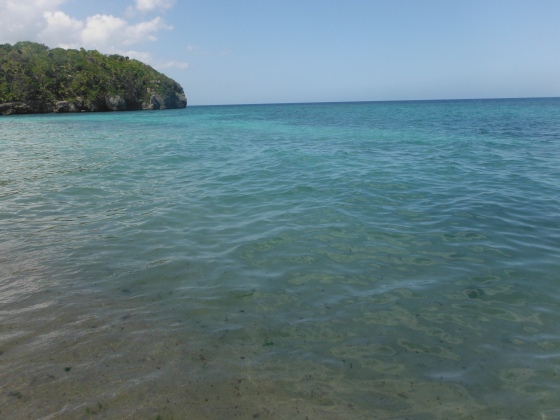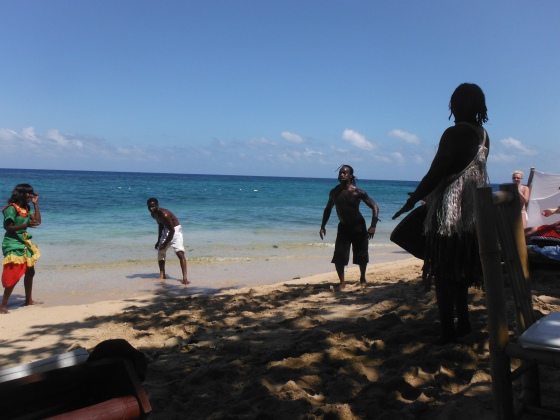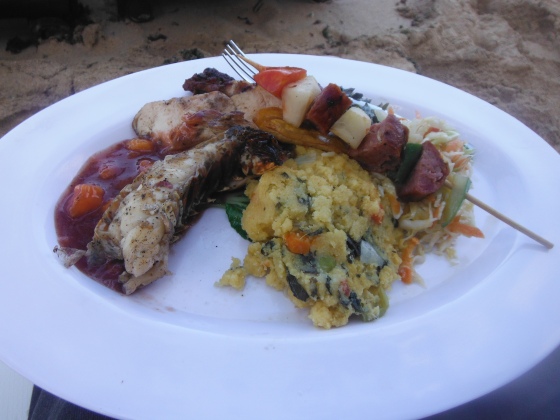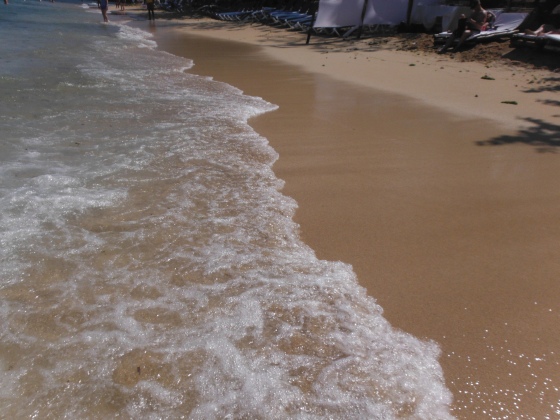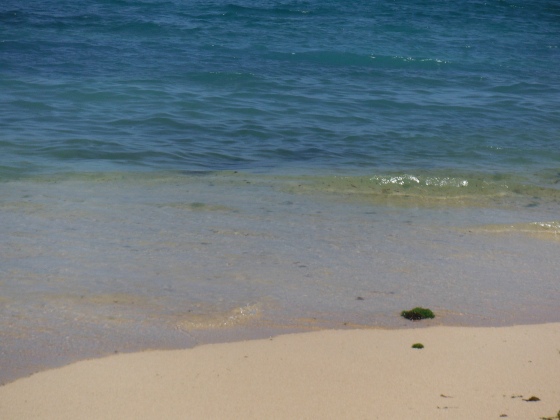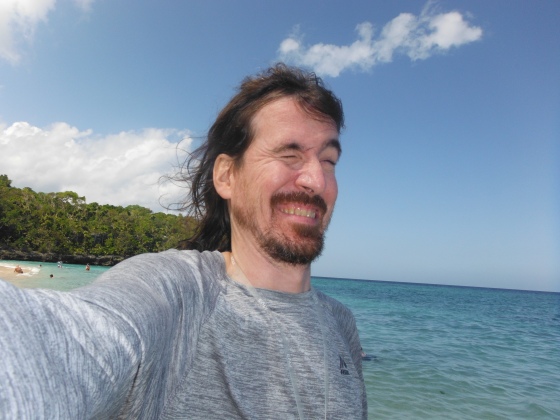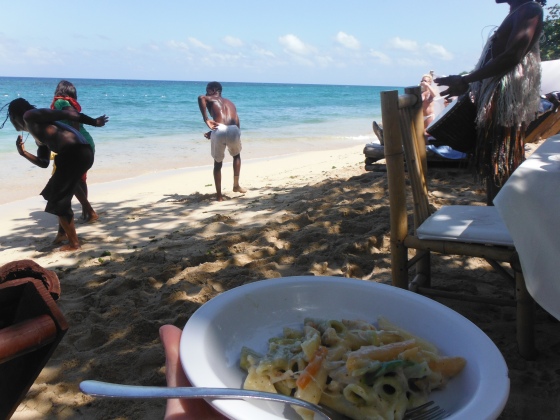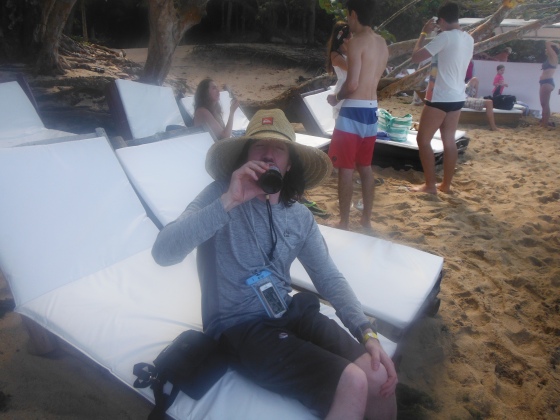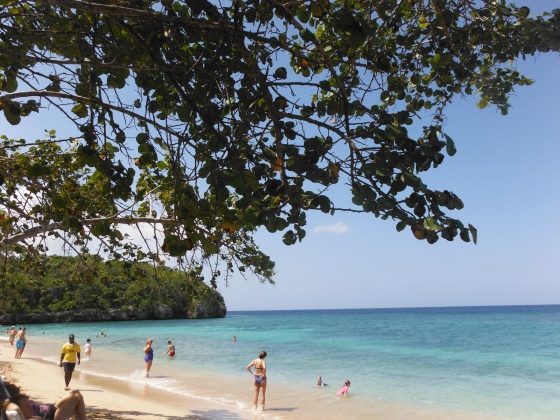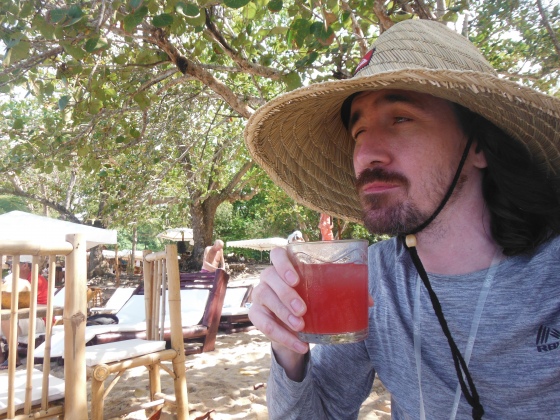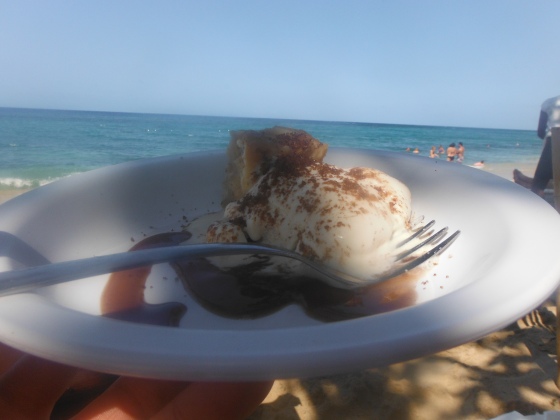 I am Not a Fan of Beer but Had to try to Red Stripe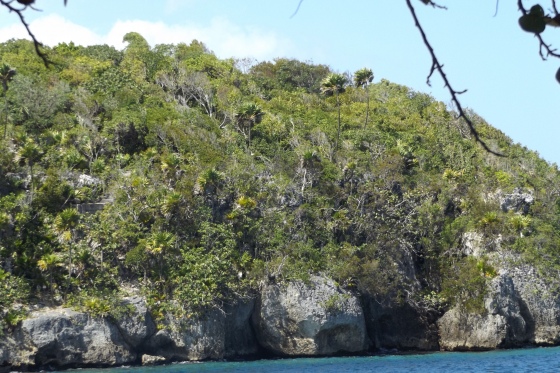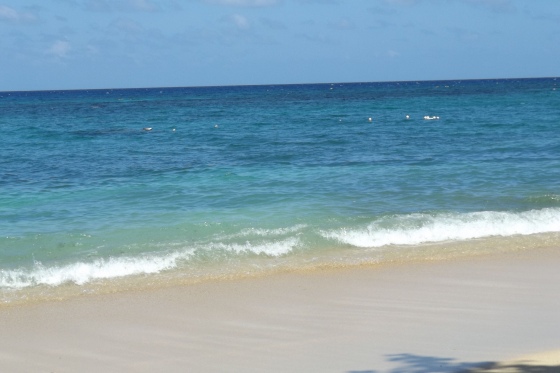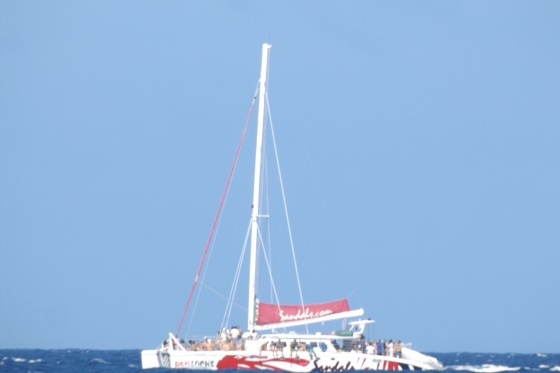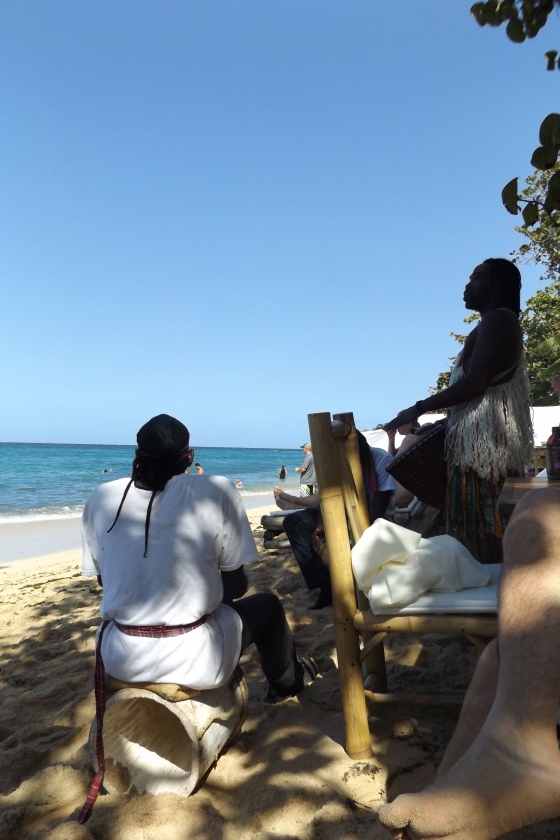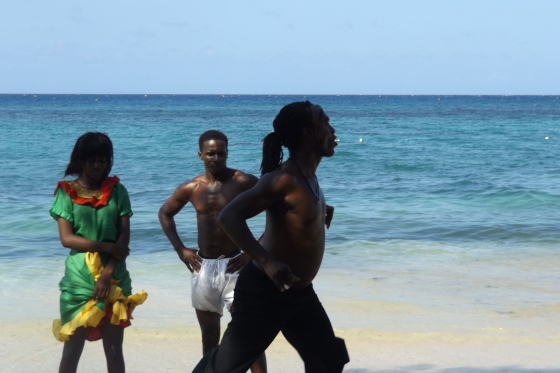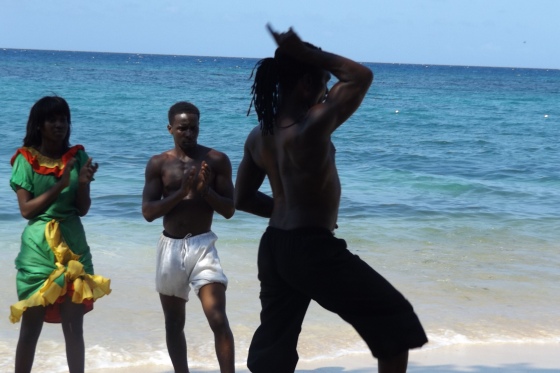 I added a few from the Big Camera I enjoyed the band and a few shots from the ship of us leaving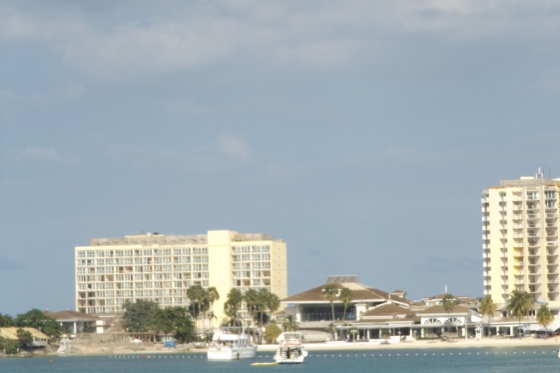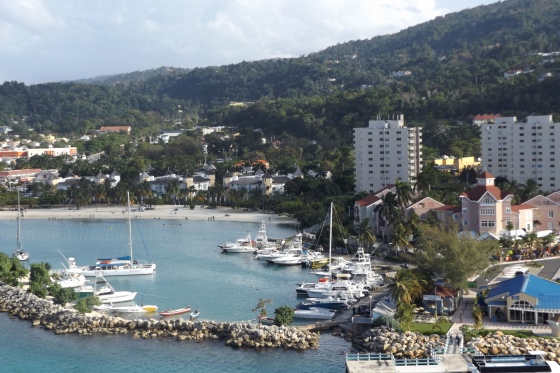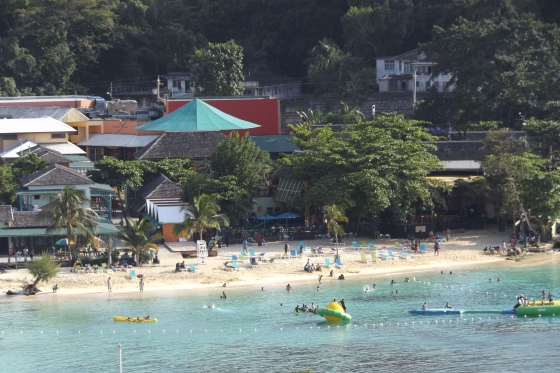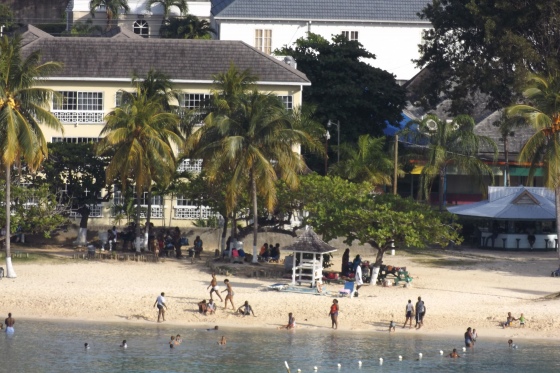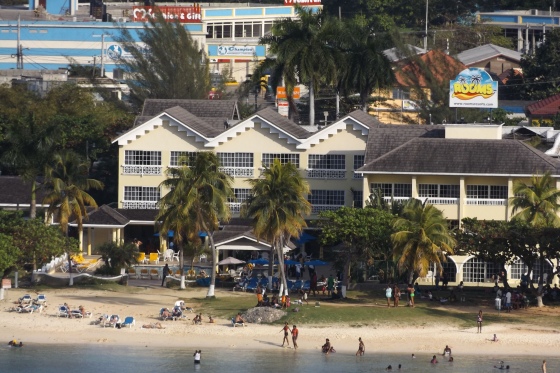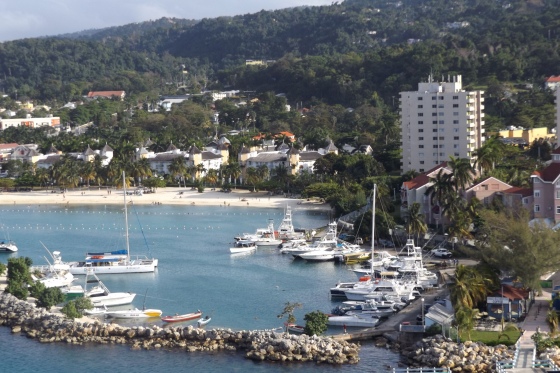 Permalink: Jamaica_2015_cruise.html
Words: 387
Location: Buffalo, NY
Last Modified: 02/28/15 04:39
02/28/15 12:04 - 12.ºF - ID#59869
Cruising
So I want to Post some Pictures from the Cruise I went on Got back on Monday but that will be the next post later today ... I went with Sis her Daughter and one of my sis Friends and my mother .... Yes it was fun but not as fun as it should have been... One Port where you Taxi in, had high waves , Weather was to bad and that was going to be a family day everyone at the beach.... Also I could feel the movement of the ship not enough to make me sick but still some .... But the part that is tough about a Cruise is you go down a day early and stay some where (Some people didn't do that from Buffalo and Boston and flights didn't make it ) and then you are on the water with out being any where it is like 3 or 4 of the days (going and coming back ) and when you lose one you are on the ship more then at ports ... now Their are longer cruises this is not true (Go to more places ) ... They had some great entertainment like Improve Comedy , Blue Man Group and that Cirque stuff so it was fun I'm not saying it isn't just that a lot of the activities where not my cup of tea..... Yes they Have Pools on the top deck but for me with the wind I would have felt cold or cool I like to be warm so for me it was out .....

We Left out of Miami but for those that don't fly some leave from NYC .... NCL is the cruise line my Sister booked it was for her 30th Birthday... If you don't like Asians it might not be the company for you I have no problem with them and all the crew was great .... But I wonder what it is like to work on a ship .... It must be tough in some ways but I bet it is a highly sought after job ?



Permalink: Cruising.html
Words: 334
Location: Buffalo, NY
Last Modified: 02/28/15 12:04
<-- Earlier Entries
Author Info
My Fav Posts
This user has zero favorite blogs selected ;(