Category: travel
03/22/11 06:31 - ID#53893
Car as Hauler
Not Having A Car:
Don't get me wrong I am happy not driving... There is to much to deal with on the road. Not to Mention Gas... Insurance.... And fixing the thing up.....
What I think a car is best for really is Hauling stuff.... If I got one that would be the reason... For example I could go to Target and buy all kinds of shelving stuff well not tons but a few.... Then over to Tops and get the food.... Then stop over and Run into zillycakes......
The Other use is kinda a sub use to Hauling and that is storage. Say you go to The Fair or Music Is Art or Allentown or what ever and you buy Art Or maybe a huge Blue Sand Castle or what ever with a car you can just go out and put the stuff in and not have to carry it as you watch the pig races or eat that fried cheese cake or what ever...
What got me thinking about this Is I'm going to an Art Show On Friday I think well more then an art show it is at Club Diablo.... What I'm debating is Yes to Pictures and Drinks and looking at art but do I really want to Buy art...... Sean Madden is amazing (Thanks to
(e:Heidi)
who told me about 464 Gallery and I think Marcus Wise is a member of
(e:strip)
but he Never posts.... Think I have seen a Picture of
(e:Terry)
wearing one of his shirts it is a gun and liquor bottle I think). According to the Weather it might be raining on Saturday and do I want to take a chance and get it wet... Also if I buy something do I want to chance spilling Drink on it..... I assume stuff will be being sold....
I know most people would say what is good about a car is the freedom of being able to go places.... Yes there are places that a bus can't take you but you kinda learn to deal with that... Good example is Darian Lake as nice as all the shows are do I really want to sit trying to get out of a lot for an hour... Yes When I went to Metallica, Days of the New and Jerry Cantrell (Alice in Chains) it was an hour...... After some time you learn places you go and places you don't.... Say I did have a car I wouldn't have the money to go to those shows anyways....
So The Point is a car as a way to get somewhere even though that is the reason for them but they help the most with I think is hauling stuff..... I got interrupted So I lost some of my point argh oh well.....


Permalink: Car_as_Hauler.html
Words: 469
Last Modified: 03/22/11 06:31
Category: travel
12/17/10 07:19 - ID#53292
NFTA (2nd post of the day) ARGh.......
So this isn't a post to Bash the NFTA. I agree with a lot of what they do! For example it is good that they got rid of the zones. The Zones got all kinds of people confused and if you weren't from here forget it. You payed a base fee that was the same everywhere once you traveled into a different zone you had to pay money. Now heading out of the city you pay the additional money when you got off the bus. This means no back door use out side of the zone the bus started in. It also means if you payed with a pass you have to show it when you left. Now to confuse things more When traveling into the city you pay all your fair at once. It does make sense but does confuse people who aren't use to it...... When they got rid of the zones it made my bus pass cheaper since I was an all zone guy not sure about one zone people so again this was good....

Now as some of you who follow the news may know NFTA cut some routes on weekends. You need the bus then you are out. Now there was some protest and so NFTA said they would run some buses out there.... Sorry but this is no good. The reason is how is anyone going to when the buses run. I go by the schedule. Well they are all ready printed. It is winter and you need to know what time the bus comes. If you get out of work and can get to a bus stop by say 5 after four and there is 3 and a 5 you have a long as wait but you can't even talk to the boss about hours since you don't know when these other buses would run.......

The New buses suck and have sucked for a long time...... They are low to the ground, so what... The Last Buses could dip and had that bridge Layer thing for people in wheel chairs.... First of all since they are so low the front wheels and what covers then is a loss of seats. Now then in the back they do have steps to get rid of that problem but again you must lose seats since the steps go back some. Now not only that but I'm sure the isles aren't as wide as the old buses. I remember people used to be packed into them....... Also some of the front seats are lost because people aren't smart enough or wise enough to see the seems in the cushions so they make 3 seats 2 up front. This is taken away by the fact that the newest buses don't have seat cushions yet. Oh they have places for the stuff to screw in. Well until those get messed up. Those seats and corners make me slide around..... ARGH...............

So all in all...... Less seats and less standing room is a bad bus...........



Permalink: NFTA_2nd_post_of_the_day_ARGh_.html
Words: 500
Last Modified: 12/17/10 07:19
Category: travel
10/12/10 06:42 - ID#52940
Niagara Falls
So back around the time that I went to The fair I went to Niagara falls between those days. The maid of the mist was a lot of fun and so was The Hardrock Cafe, I posted pictures. But what I never posted cause I forgot to upload them to youtube are two videos of the falls.







Permalink: Niagara_Falls.html
Words: 73
Last Modified: 10/12/10 06:42
Category: travel
07/02/08 07:29 - ID#44842
Biltmore Estate vacation

Hopefully the above link should lead you to all the pictures that I posted of the Biltmore. I wish i could explain all the detail that goes into the wood inside and how huge the dinning room is and all the cool old books they have and there is a pool inside. The place is really amazing inside. Then of course there is the outside as well and the gardens. There really is a lot to see there, not to mention we just went to the one area. I know I can't post all the pictures here but here is what I hope will be a good random sampling with a bunch of pictures.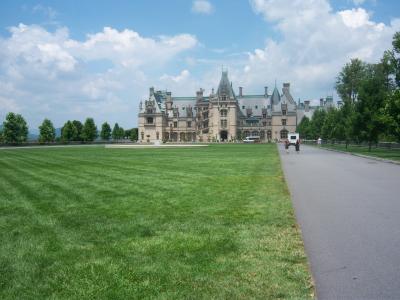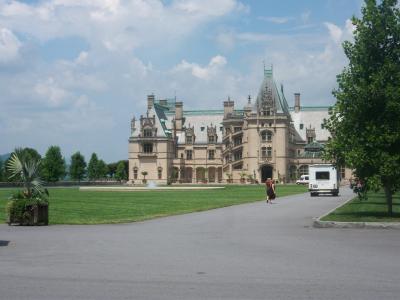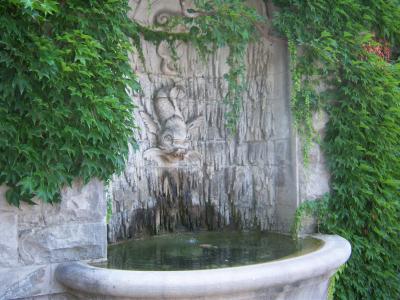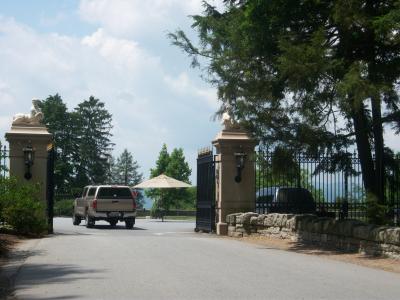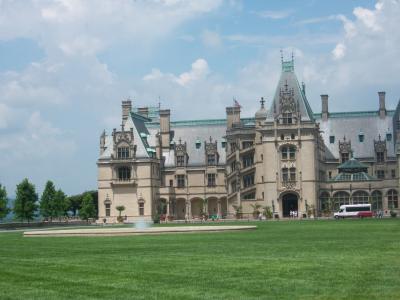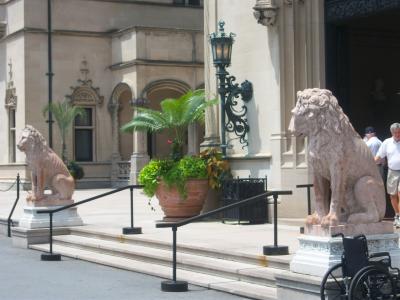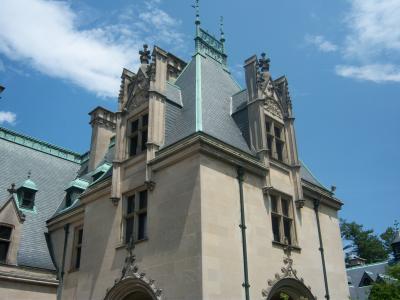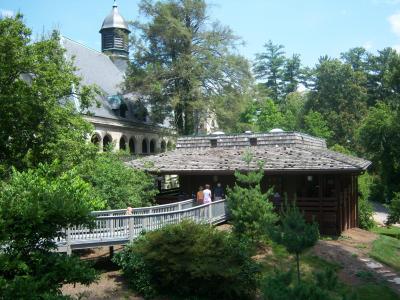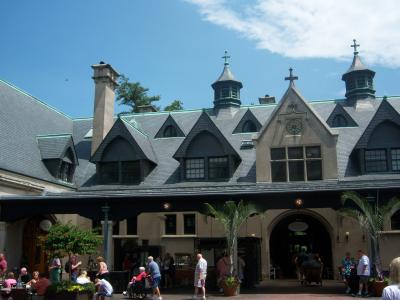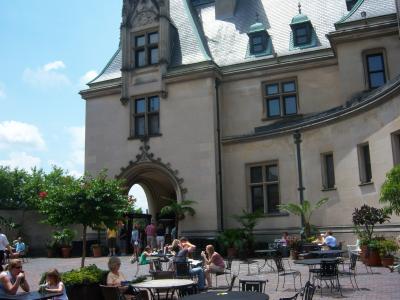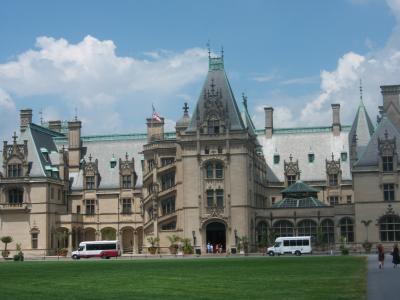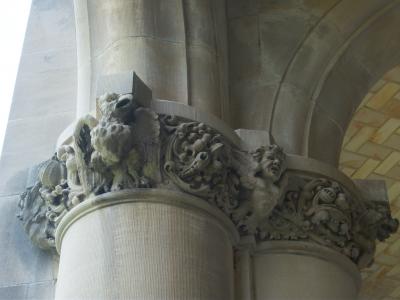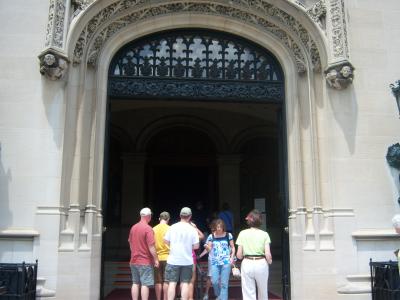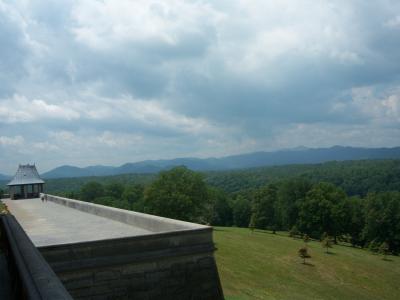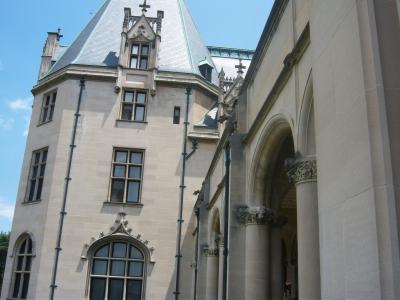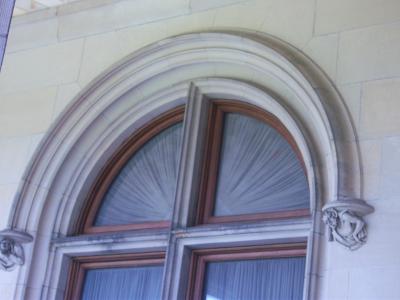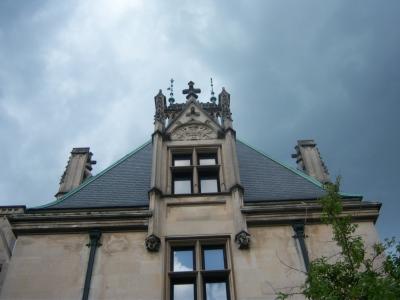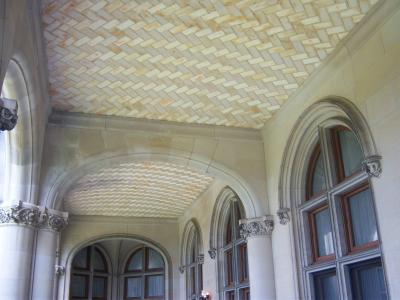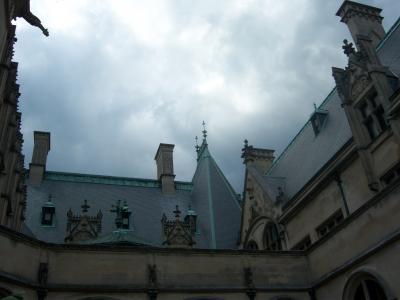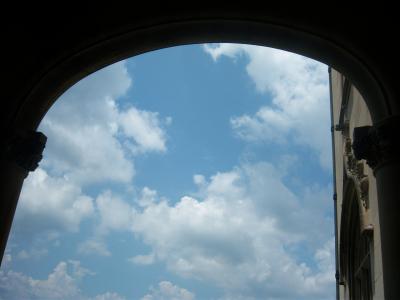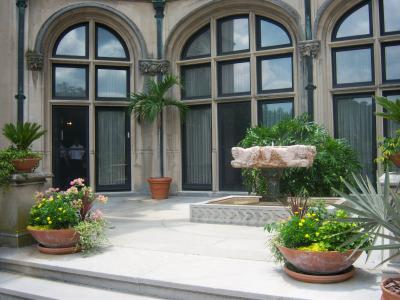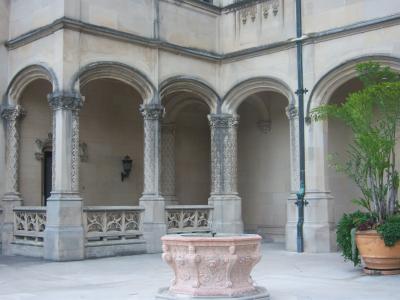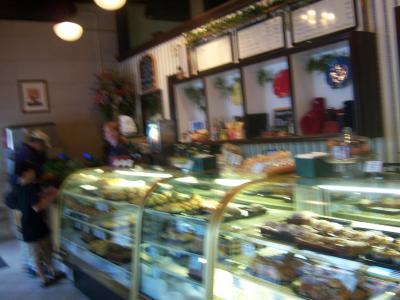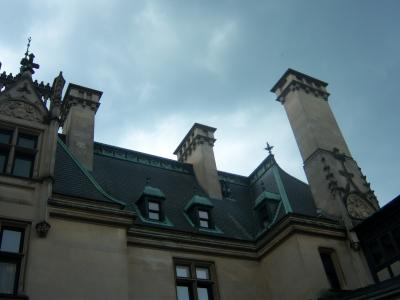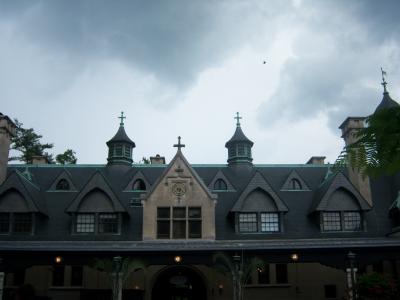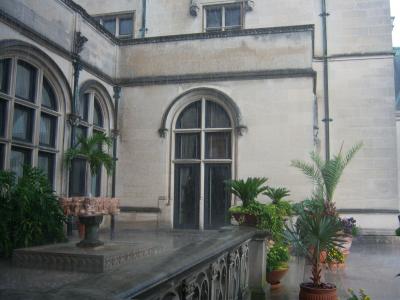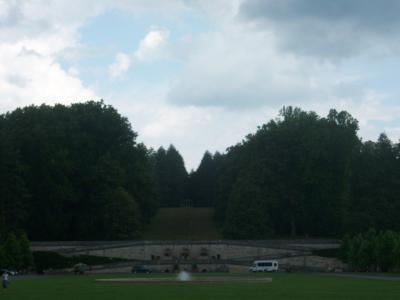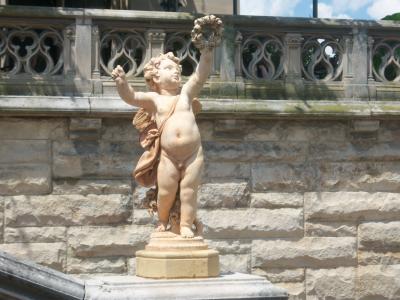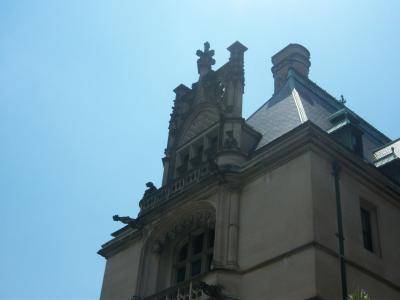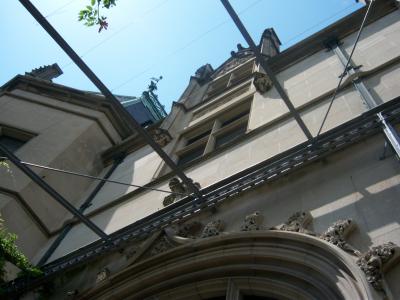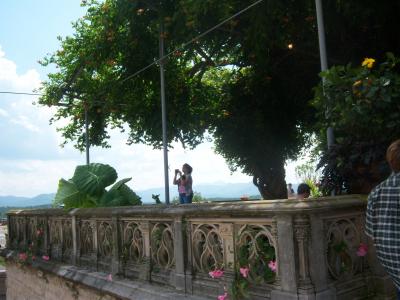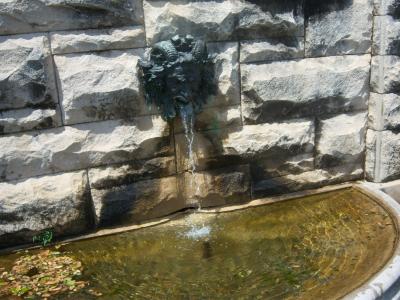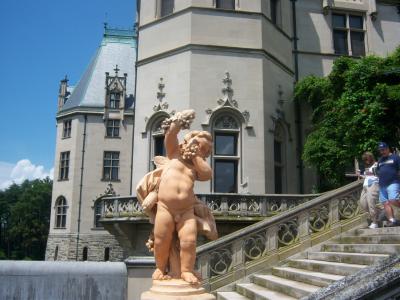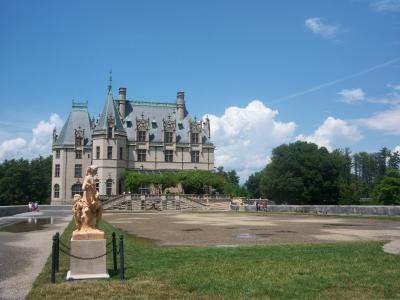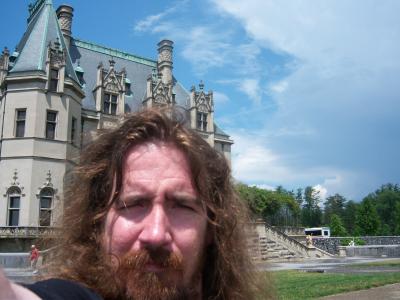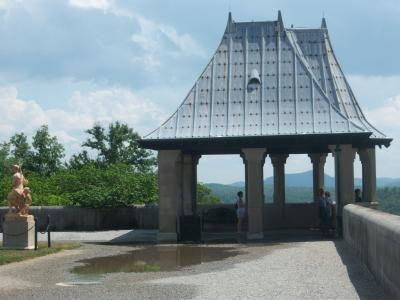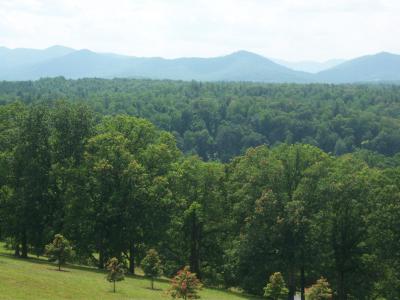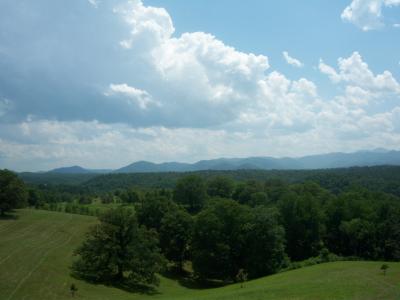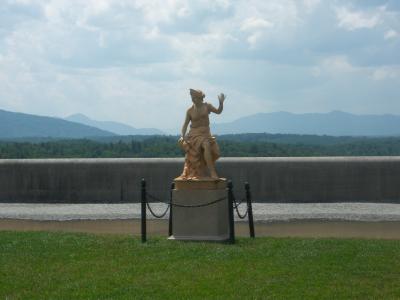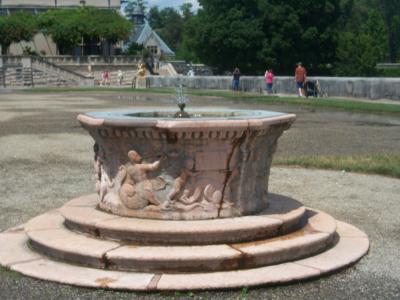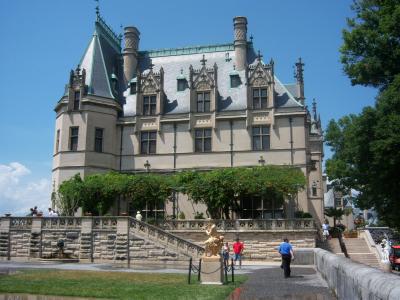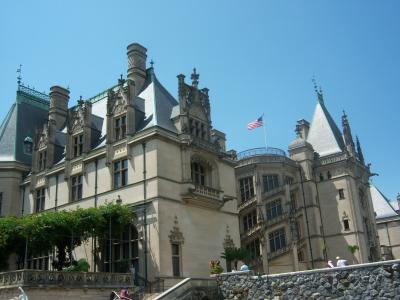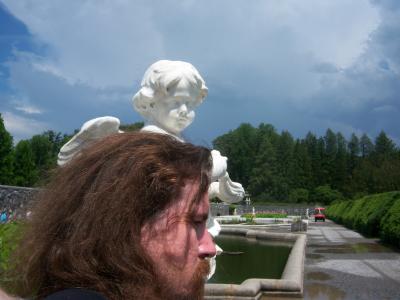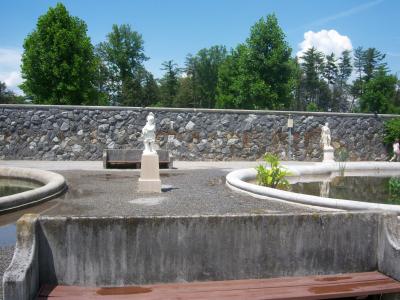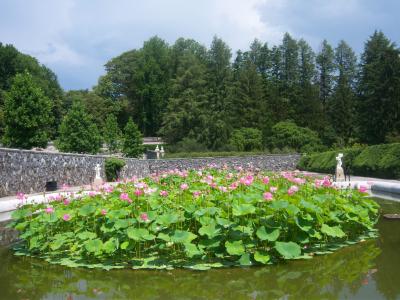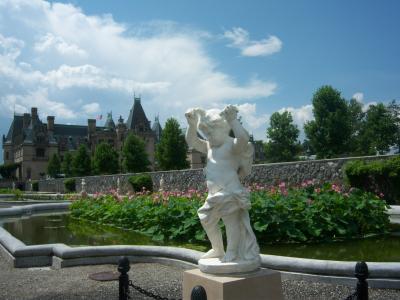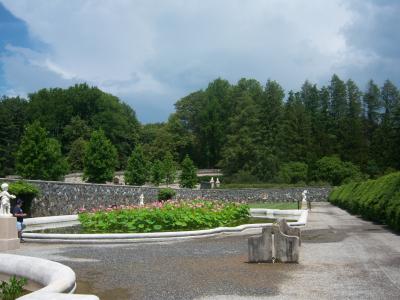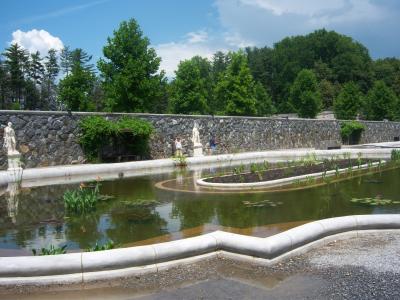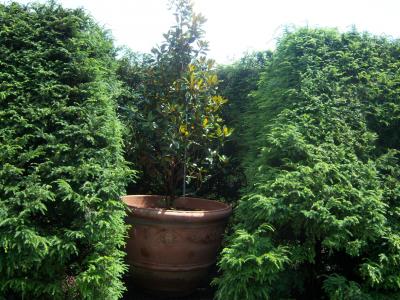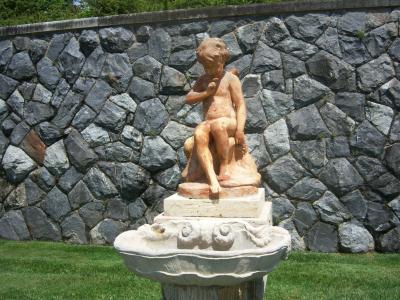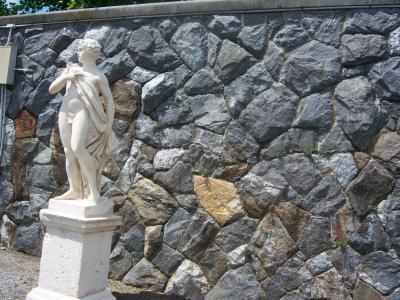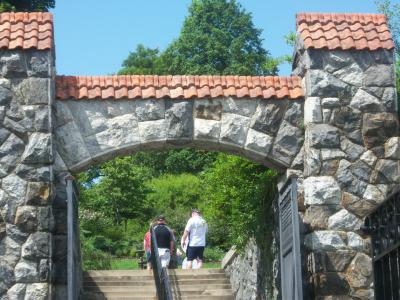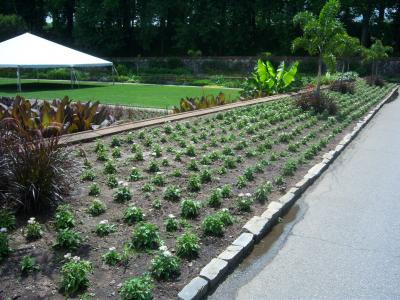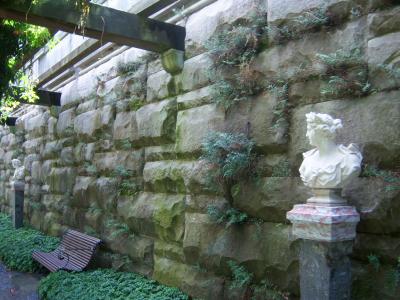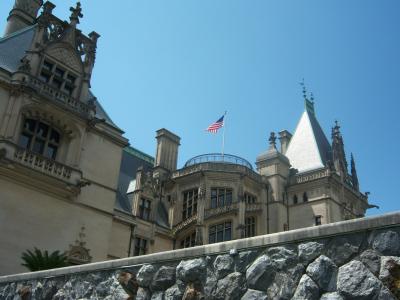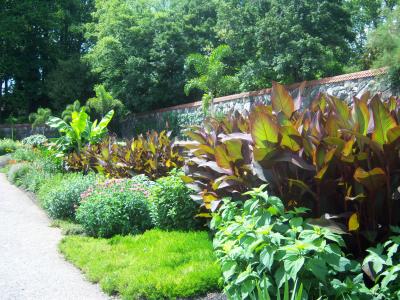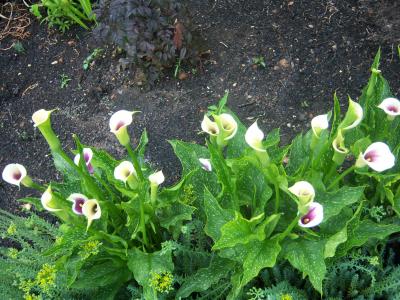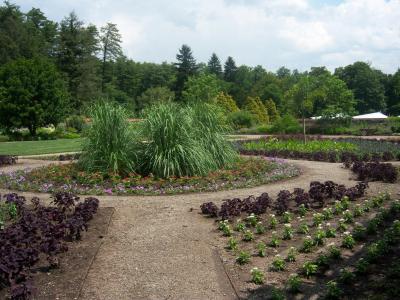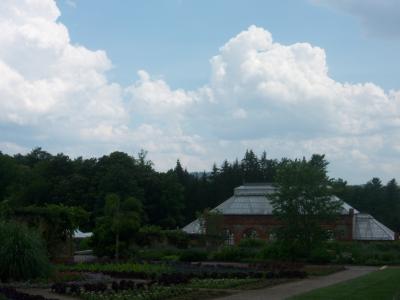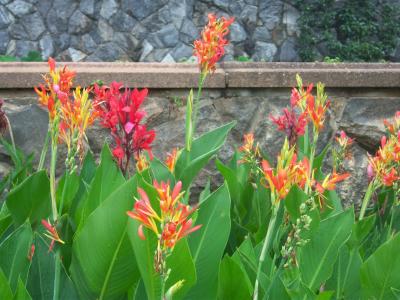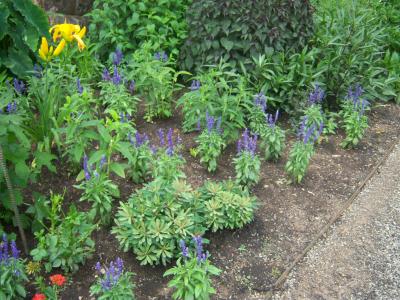 I guess I should try to explain that there are statues kind of next to the house and I forget what that is called. Then there was the italian garden where they had the stuff growing and different statues. Then there is also the walled garden and conservatory I think they called it. But Knowing how to take pictures of that is kinda tough. Do you take a long shot that shows everything or do you go for the close up on the flowers and plants. In any event it is a cool place to check out and have fun taking pictures. Now all I have to do is figure out how to get them all printed, HA, not to mention all the wedding pictures and pictures of the sky and from the plane, then post wedding pictures. Ok here are some more pictures.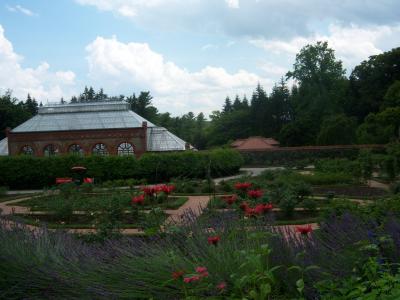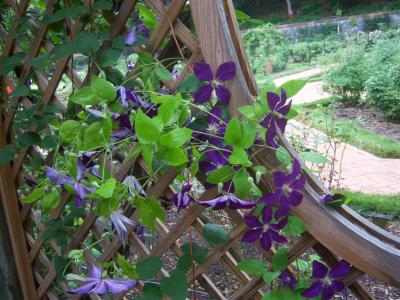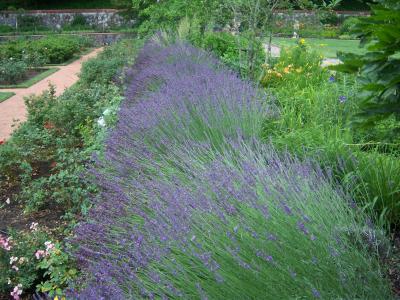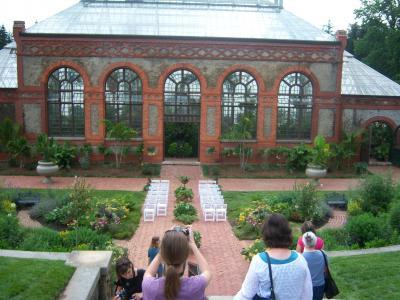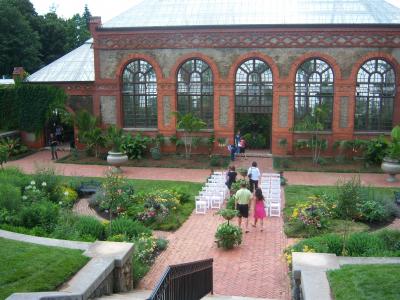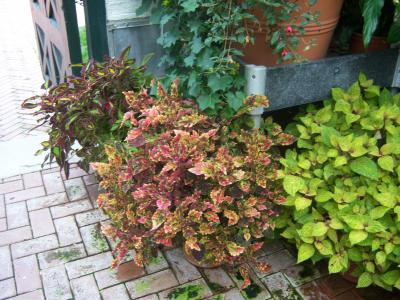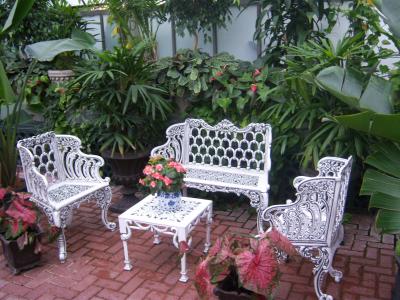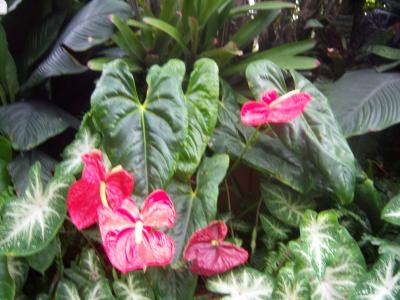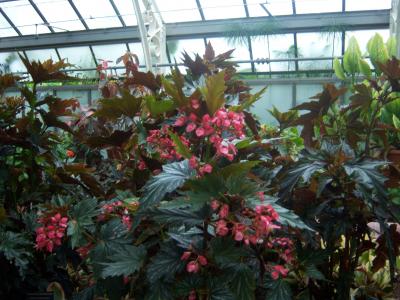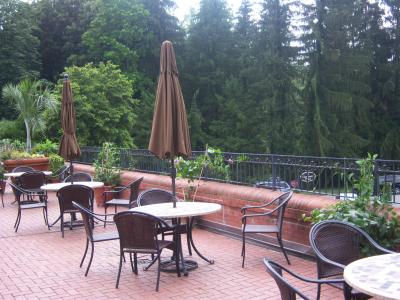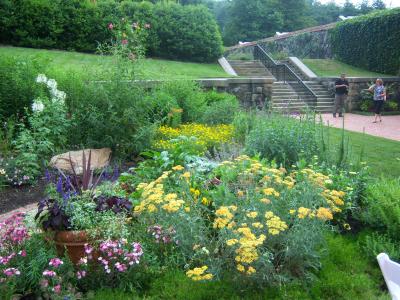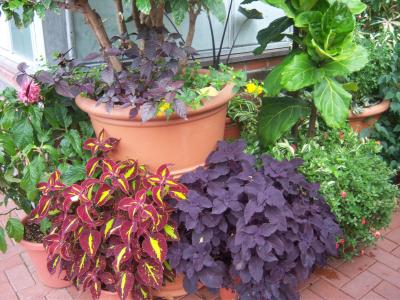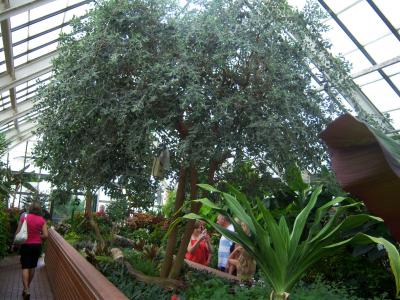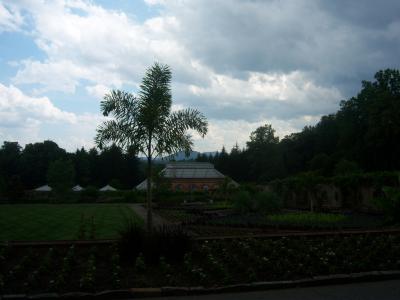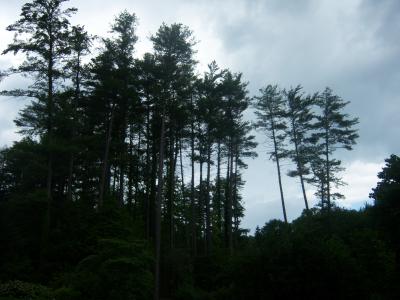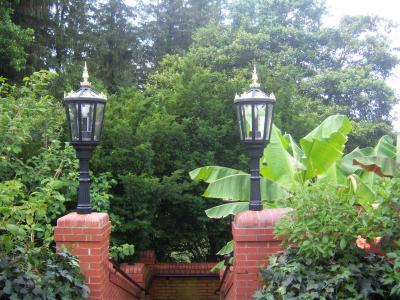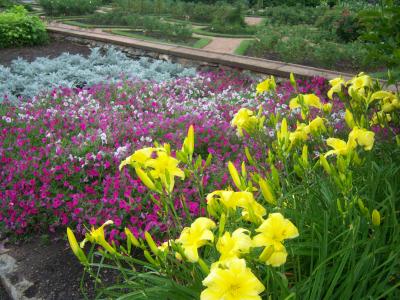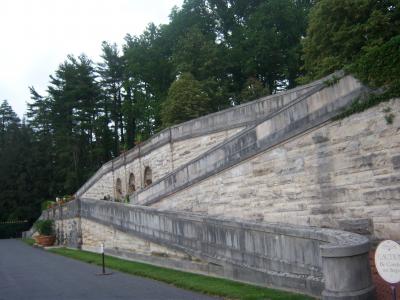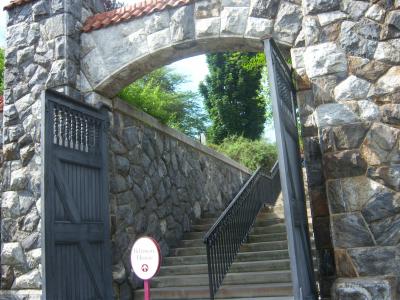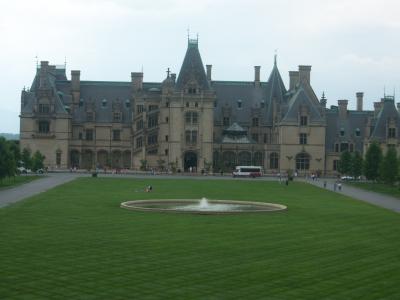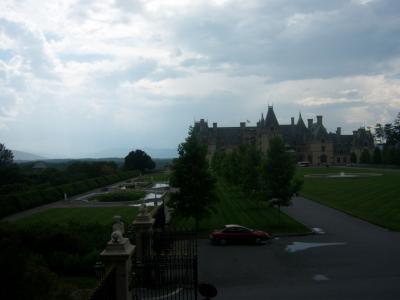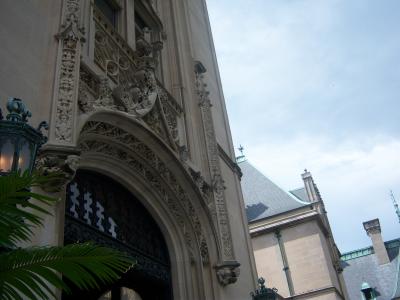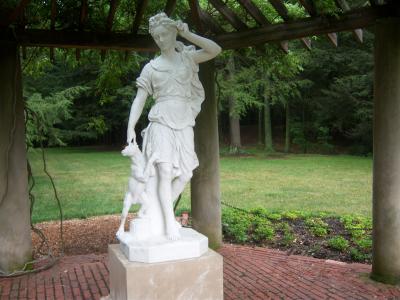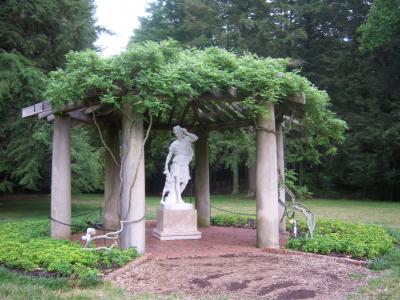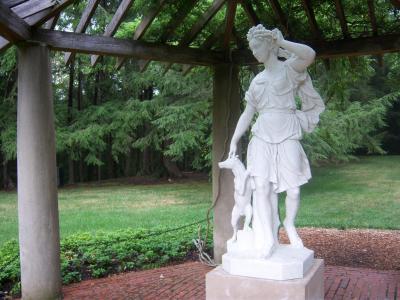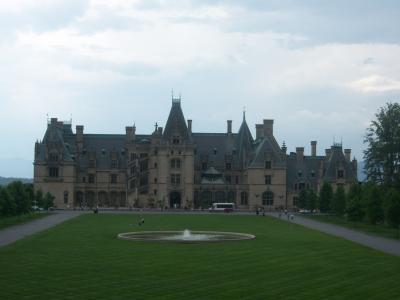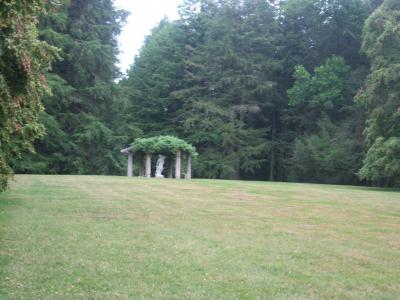 It was kinda interesting leaving Cary not Carey yesterday. I thought I saw a couple developments with her last name on them, or at least it looked like it was close enough at high speed. There are some really nice houses in that area. I do wish when in cary we would have done more like go to Durham or Reliegh but it was also nice to not do anything also. The first day with all the getting lost and travel would have needed to be mellow anyways. It was nice to run into
(e:Libertad)
it would have been nicer if I wasn't in the Baggage area, since the airlines lost my mother bag, it was found and delivered today. I thought I saw
(e:matthew)
going down summer on his bike but is was quick so I wasn't sure. All in all it was a good vacation when I have more time I would like to put up my cloud pictures from the plane.


Permalink: Biltmore_Estate_vacation.html
Words: 524
Category: travel
06/29/08 05:25 - ID#44820
I'm in Cary NC that is
So currently I'm relaxing in Cary NC relaxing about to go out to a Buffett. For those that read my previous Journal I got to the Biltmore eventully and we only went to the house. It is truely amazing. I can't really explain the detail of the wood and how fancy it is inside, and you can't take in door pictures but when I get back I will post the ones of the outside it really was amazing. Then later that night was my cousins weeding and that was pretty nice to. I don't dance so the after part wasn't as fun for me as it was for others but still had a good time. Then the next day there was a nice brunch and I enjoyed that and we got to see ashville it looked like there was a pride Celebration in one of the town squares but that isn't the only thing a rainbow means. Oh I think the most interesting or funny thing was a lady and guy who had cute little dogs at the builtmore and one had pearls and they shared their ice cream with the dogs wish I had a picture of that. Well hope everyone had a great weekend.



Permalink: I_m_in_Cary_NC_that_is.html
Words: 206
Category: travel
06/27/08 10:34 - ID#44800
Posting when I don't want to be....
So I'm in Ashville NC for a weeding, well if we ever get there. The reason I'm on
(e:strip)
using the computer in the lobby is because the CAR died. I hate cars sometimes and don't even drive. We are waiting to see if someone from road side service shows up to check it out. Be are supposed to go to the Butimore (how ever you spell it) Estate and it looks pretty cool, but first they have to get here and see if they can get the car to work, maybe soon I hope. I hope it is something simple and can be fixed quickly so we can be on the way. It is odd that last trip we got locked out of the car so it is a little frustrating. But other then that so far NC has been good. Flying isn't to bad just going through security can kinda blow. Oh yeah they lost my bag but it was found and the airline dropped it off at the nice hotel free of charge. It is odd right across from the hotel there is a Church. That is not the odd part, it just sticks out with kinda the suburb feel of things to the left and right of it with lots of room and some crosses. I wish I was more clear kinda sorry. On the flying I just wish you where allowed to use electornic devices during landing and take off cause that is when pictures would be the best. Hopefully when I get back I will post pictures of some of NC. In terms of the built more I think out pictures are fine but not interior well we shall see. Well we shall see.


Permalink: Posting_when_I_don_t_want_to_be_.html
Words: 291
Category: travel
04/29/07 11:09 - ID#39084
What I want 2
So before I get into what I want just wanted to say that the sabres play today at 2pm and that they won on Friday but the Bandits lost in overtime so there season is over. But the sabres got me thinking about traveling and so did a check I got.

I find traveling fun. But what is odd is that I'm not really an adventureous type of person. I'm also a picky eater so like if I went to another country I could never get all the culture I'm also not into dancing so that would be another part I would mis out on. But that being said there are some places in other countries that I would like to visit. We won't let the fact that I don't have a passport stop this little bit of writing. I would love to see those Huge falls that I can't remember the name of I think they might be in Brizil I know they border at least two places and they make Niagara Falls look small. Then some cities I would like to see are London, Hong Kong, Tokyo, Shanghi, Seoul, Paris and lots of places in Italy. I'm sure there are lots of places I would like with white sand beaches.

I guess the next list of places would be both in the US and some in Canada. I don't really have any good reasons for most of these places or maybe I do and just don't know them. Cities I would like to visit Boston, Chicago, Montreal, Seattle, San Fransisco , San Diego, Pitsburg (yes they have one of my favorite football teams and I have never been there and can't even spell it, D'oh), Ottawa (Canada), Las Vegas and New York City. I admit i have been close by but never in the city itself. Oh yeah Philly would be cool to visit also. Oh yeah I forgot I would also like to spend more then a day checking out Miami some time also.

One thing that might also be a great time would be going on a Baseball, Hockey, Football or maybe even lacrosse tour. I think Baseball has the most history and the stadiums are the most interesting so that might be fun. What I would do is go to a game in a bunch of different cities and then I could explore the cities also. Of course that starts to get very costly but it would be fun to go to a few of them. Oh that reminds me maybe I could check out Atlanta and Charolete. I have been to NC but never there. I'm not saying that I will ever be able to make it to all these places but I would like to.



Permalink: What_I_want_2.html
Words: 461
Category: travel
09/19/05 07:32 - ID#28176
Toronto
I went to the Blue Jays game on sunday and they beat the Yankees. It was a good game. Afterwords we went to the Hardrock Cafe at Skydome now known as rogers centre. On the way we got a little lost. One minute the lane we where in changed into a two lane exsit out of no whare odd. So we drove through Brampton, Hamilton and Oakville. Then found our way back onto the 403 i think and then the 401 in any event a quicker way to Toronto. There where some amazing looking houses in oakville. I wish I would have thought to take some pictures of that but I was busy looking for signs but it was an interesting diversion.

Here are some pictures from Toronto and the hard rock cafe. I hope they look ok since I had to shirnk them. I also found it odd that there was an ad in the mens bathroom. If I would have been in there alone I would have like to take a picture of it. About 6 minutes till the two Monday night football games start.

I tried to upload pics but It gave me some message about them not being and excepted file type. That is odd in any event I had fun and will try to post them later.



Permalink: Toronto.html
Words: 219
<-- Earlier Entries
Author Info
More Entries
My Fav Posts
This user has zero favorite blogs selected ;(