Category: potpourri
02/24/11 05:08 - ID#53708
Time and a few thoughts
First of all thanks
(e:tinypliny)
for the invite to the Yoga class.... Hope everyone had a great time.... That pose in your Post I could never do that... That is some extreme body control... With all the Abuse I put my body through Yoga may have been a good idea... But I have no work out clothes then what do I do with all the stuff in my pockets and where to change and all that stuff argh.... Not to mention I have so little time......
I really do need more time with waking up and going to work and coming home it feels like a long day every day.... Not sure if it really is.... What I think this is leading to is that I will go and get my own computer when I get my taxes back. Yeah I over paid a bit at H&R block but the thing is no place does the state for free so If I was going to pay I might as well pay and not do any work then pay and still have to try and figure those things out.. I took all kinds of math in school and doing the state taxes is almost at that level...... See If I have my own computer I can do things like post photos here and download them and upload them as I watch a show... Now an action movie or show that would be out since the action you need to see..... I could even do stuff on breaks....
I don't like to mention work but it has been stressing me out lately maybe that is part of the reason I feel as though I have no time... Or maybe I just need a "Happy Ending Message "... Quickly I hate that I can't spell worth shit that is the wrong word but you all know what I mean (assuming anyone is reading this)... But I don't think it is really the time issue I think well I know I have some anger issues and some dealing with people issues.... But yet for some reason none of you
(e:peeps)
make me upset maybe it is an amount of time thing.... I think I might have PTSD.............
My thoughts on PTSD have changed a bit lately. At first I thought it is the military's fault for not training people the right way. But as I thought more that isn't true. What I think happens is that when you are in a war zone your body adapts you could even use the word evolves. Some where along the way you learn or maybe it is instinct like an animal that hunts and you learn to watch for things that are warnings or could lead to danger... It could be things like watching your shadow walking home, listening to all the sounds, when you see a person gaging if they are walking towards or away from you (blocks away)... But see I don't think this is a Disorder I think it is a way to survive... In the case of people in the military the problem is that they are no longer in a war zone (unless they live in a bad part of the city) ..... Yes there are other effects like loud noises freak them out again in a war zone that might be ok but a in a city where cars back fire all the time it can be a problem... But again The problem isn't with them it is that the environment doesn't match with them.... I do think that people who have it bad should be helped my the Military so that if they want to go and fight they can or so that they can work a normal job or what ever....
In my case: At work I'm all ways looking around seeing what is going on. But part of that is that I don't just do one thing. I need to access the situation. If the guy filling the line is running low I need to pick orders if that person has the line full then I need to help box... Once my boxes are backed up I need to send them through.... Sometimes the line orders are less important then the truck orders so I need to look and see what the stack looks like. Every time that door opens it could be someone bringing out more orders if it is what kind of orders are they and what does that mean for what I need to do... So maybe if that is PTSD it is a good thing to have at work or maybe it just seems like some of the same things.... Walking at night is all ways a blast..... But you know what is wild I could walk the streets of Toronto with 7 gangs and I bet I would feel safe something about those streets make you feel that way... But Buffalo you had better be ready to fight or run... Ok even during the day I'm often accessing the situation (not the guy from that Jersey show I've never seen).......... Not to mention in winter I have to look and see if there is ice to walk on .....
The Last two days I've taken the #22 home and that is kinda weird going past the Pilgrim Village... I used to be over that way all the time... It is also weird to see all the new stuff on City Honors and there is some huge building being built behind "The Village" that is kinda odd.....
Yesterday on Facebook I saw that for only $1200 a month there is an apartment above Club Diablo.... Wish I could swing that, it would be perfect.... Granted I think everything is included.... I would love to live downtown I would be right at Diablo and near the arena and the square and not to far from the waterfront it would be awesome but of course moving would blow hard. Why is that we use that as a bad term getting blown is great and often a key part to great sex......
All in all I am happy being single doing what a want to do and not being bitched at and not having to go yoga or some activity and then making someone else go to something they don't want to go to..... That being said I'm not anti Yoga... A cousin of mine was in a class for some time and really liked it.... But on the other hand finding a nice "Pin Up" girl who isn't controlling would be cool.... Again I like being single but after some time I think one starts to lose ones mind a bit...........
I had some other point or something I wanted to get to but it got lost in here someplace......


Permalink: Time_and_a_few_thoughts.html
Words: 1141
Last Modified: 02/24/11 05:08
Category: potpourri
11/08/10 06:49 - ID#53082
Odd thoughts today
So today I got into a weird mood.... Has this ever happened to you? I was on the bus and saw one of those designer back packs that has a piece of shiny gold or maybe brass. That reminded me of back when I had a Karl Kani shirt that had that metal piece on it, how is one supposed to wash it. Then that reminded me other stuff not sure everything but like different kids dressed differently back in high school. There used to be some deodorant Called Power Stick. I few people from school and it was kinda mind blowing... Well maybe mind blowing isn't the right word but it was odd...
But that also gets me to I saw an add for Glee on Tuesday Night, I guess it is about Bullying. As I try and think back to High School I don't really remember any back then. Yeah my School was small and yeah maybe you had little groups of people but I was kinda known by a bunch of people and kinda on the fringe of how ever you might call those groups, at least from my perspective... Well there is one thing I can think of, off hand but don't remember all the details...
Yes Bullying has been in the News lately with the suicides. But what people don't get is that this movement should have started a long time ago. Most of those school shootings where because the kids where picked on or put into some social circle and where sick of it so they went shooting... The Problem I have with the shootings is that they weren't planed correctly. What I mean is if the metal kids are picked on and they did nothing to deserve it Then if they came in with guns and knew where the people who picked on them where and got them all together then that I could live with. Eye for an Eye right.... But in all these cases they just go after everyone.....
That is true in the Ft. Hood shooting as well. That guy was an Arab so he was put in like a circle of one and then he went nuts...
Now in Bowling for Columbine my favorite part is the Marilyn Manson Interview. It really is. Well now that I'm into movies I did watch a few over the weekend maybe that is part of what has effected my mood. It could also be that
(e:JoyBlue)
looks as if I have seen her someplace or somewhere before but that happens to me so often when I'm out walking... I think it happens from over the years being on a lot of social networking or free dating sites or some mix of those. But another thing about those that is so odd is that no one really looks like their user picture. Yes Part of it is that some pictures are old and some are new. but women change so much with hair style and cuts and makeup. There are couple Pictures of
(e:Theecarey)
on facebook that look really good (now I'm not saying she doesn't normally look like that) it is just a different perspective or a light I'm not used to seeing her in. There is a picture of me with
(e:ladycroft)
and
(e:Imk2)
at Edgefest where they both look amazing, and I can remember someone commenting about how young they both look. In that picture they both did.... Oh yeah Back to the movies. X-games the movie was pretty good. The Box was wild.. You get a box and can either push a button and someone dies but you get a $1,000,000 now that doesn't sound like a lot but it is set back in time so it was more money then. It gets pretty good I think and reminds me of The Twilight zone in some places with the Humanity Tie in. I also watched Avatar on the small screen and it was still good....
Ah I lost my train of thought so long ago... Oh yeah Friday met up with some ex-employees and current one of where I work... It was a good time. That being said I did see a few pictures on line from Mass Appeal it looked pretty cool.. Fridays sure does make a good Mojito is there any such thing as a bad one. And the server was pretty hot. Plus there was a beavy of hot ladies there as well, the one by the Galleria mall is pretty nice....
Sunday was Football and the quick thing is at least the team is looking better in their losing efforts... I think if they can get it together and get a win they could become good and that might lead to a good season next year?????
I think that is all I got sure I left something out, I do wonder what happened to some people from the HS though.....


Permalink: Odd_thoughts_today.html
Words: 828
Last Modified: 11/08/10 06:49
Category: potpourri
04/02/10 06:34 - ID#51314
Buffalo and Artvoice
So as some of you know there was the Buffalo Powder Keg festival some time ago. Their is this photographer who takes pictures all over buffalo and he took some there named Joe Cascio. If you have gone to Elmwood Festival of The Arts or Allentown Art Festival you have seen or may have seen some of his shots. He has these 360 degree Panormaics that are amazing. If you have seen the some of them you know what I mean. Not sure how I found him on facebook but I added him as a friend. Do I know him no. But I see him at all different events like the Chicken wing Festival and other things also. He sent me an Invite to vote in Artvoice best of Buffalo.
-Voting Closed on the first I think I forgot to vote till like that day
-I voted for him as best Photographer
-Best Blogger Paul Visco aka Paul at
(e:strip)
.org
But where things get interesting is there are a lot of places and things that I have no idea what to vote so I skipped them like best Dance Club and best corner bar and dive bar but what does that say about me.
- I have to get out more and find these places
- I couldn't remember the name of that cool gay bar with the really nice wood where we met up with
(e:theecarey)
-- I forgot about Ted's and Louie's for best Hamburger but what does that say about me that I can't think of a local Hamburger place it is very sad I Think
- I couldn't think of a local strip club
- I couldn't think of a good head shop
- Couldn't think of a good adult sex shop
I guess I need to go hit up a head shop and a porn shop after I meet a girl at a strip club and we go get high together and then go find a place to eat after we use our toys or something, oh wait all those girls got busted, damit, kidding of course but man I really do need to get out a bit more.
That being said there are two great groups whose music I don't know that well who are coming to the Town Ballroom but not together. Alexisonfire (If you are from Canada and haven't heard of this band they kick you out of the country now a days, ha). I saw them once and they where great they opened up for Snapcase at what was supposed to be their last show. Well Snapcase is back and they are bringing Sick Of it all ( don't know much of there stuff either but saw them with Hatebreed I think and they where really good), Not sure if the other bands playing with them are Hardcore also. These are two shows I must go to. Next concert I'll be at is TSO yes they are doing a non christmas tour and they are at Sheas on April 15 the day after Bisons opening day, that should be pretty interesting.
Well time for my lame as to go I can't think of anything else to write about how many types of places I have no clue about how to vote on, oh well.............................


Permalink: Buffalo_and_Artvoice.html
Words: 553
Category: potpourri
07/10/09 07:29 - ID#49255
Odd Summer
So Saturday and Sunday

Not sure if that will work so if it doesn't it is the Taste of Buffalo. I hope the weather is nice and it will be lots of fun. Well that assumes that people understand that you have to walk and you can't stand still in a group talking, move someplace, I don't want to be in a LA or NYC traffic Jam, stand still only in A Mother fucking Line, ass munch.
Ok so now that I got that out of the way I need to talk about why summer has been weird.
1. Haven't been to a TATS yet. Part of that is last year they changed the time and that was a bummer plus I'm often tired pretty good by thursdays and I don't know any of the bands.
2. So far the weather has been the hottest before the summer started. Plus the weather seems odd for some reason.
3*** My perspective is different. I think that how I view the summer has been altered a bit. Yes I love the summer and never want it to leave and all ways look forward to it, and don't want it to end. But this year I have things to look forward to after the summer and even though I don't know what will happen I think that changes how one looks at things. Hey I still want the summer to last a long time but at the same time this future things you still look forward to them.
A. In September Music Is Art (please no rain this year at the Knox)
B. Timika's Weeding
C. Also in October WWE Monday Night Raw (3rd Row someplace)
D. Metallica (I don't need to travel, right here in Buffalo)
E. My Niece Maya turns one (right around the Metallica show) do they make Baby Metallica Gear?
Well Hope everyone enjoys the Taste of Buffalo and if you see me there maybe I can take a quick picture of you. Also there is music and stuff there also a few bands some of you may know.



Permalink: Odd_Summer.html
Words: 358
Category: potpourri
06/27/09 07:38 - ID#49101
Waterfront Transformers Aud
So my day started out Pretty Well. I did a little bit of running around before the movies and that included going to Anderson's and during my order I forgot what I wanted hey the hot lady taking my order with the hot glasses was a bit of a distraction. So after I ate it was off to Transformers. I thought it was amazing. I think it was better then the first one. Megan Fox is still pretty hot and she wasn't the only hottie in it. There was one thing that at first story wise didn't make sense but it turns out I just miss took something that was said the wrong way. I can't say anything else with out giving any thing away. So then it was off to see the AUD and the Waterfront. If I have time pictures will go up on Sunday but I have something going on so not sure if they will. Wow there is really hardly anything left of the Aud go see it before it is all gone. I had a good time at the waterfront and saw two limo Buses there was a wedding party down there not sure if it had all ready happened or was going to Happen I'm guessing it all ready took place. The Hatch was open but the deck part was having a private party so I'm guessing it was the wedding people. All in All a good day. I'm still not sure If I'm doing any thing on the 3rd thinking maybe get a Ticket for the bisons then when that is over slide over to Diablo since it is free. It is Bettie Page night and the strip teasers will be performing. Not sure how many sets or if I will see any but we shall see. I think on the 4th is Jackdaw and some bands down at the water I may go to that who knows. I need to get through a Party for for Cousins kid on Sunday first that should be fun and then make it through the work week. Hope I also get to see some movies over the rest of the weekend.



Permalink: Waterfront_Transformers_Aud.html
Words: 365
Category: potpourri
06/11/09 07:35 - ID#48892
Update the weekend
So first of all if my boss is reading this, thanks for the Baseball tickets and the day off. I'm still in shock that the Bisons won and that it didn't rain. The bisons beat the Durham Bulls. I call them one of the Icon teams. What I mean is that people who don't follow baseball have heard of them. That alone doesn't make them a good team. I think part of the reason they are so well known is from the movie Bull Durham. I admit I have never seen it. From what I heard that movie is more about sex and relationships then it is about baseball. Anyone who has seen it is that true?

So the other night The Penguins won and that means game seven in Detroit on Friday night. That should be a great game. Since the start of the series I didn't think the Penguins could beat Detroit. Both teams are great and have great goaltending. But Detroit is just to good at home, and the home team has won all 6 games. Assuming I do what I want to do, I'm going to miss the game and go to Club Diablo for the Purgatory Fetish Ball, and try not to stay as late as I did last year. Granted I got to see something amazing but going home at that time was weird. I doubt they will have the game on there but I can watch the news and find out what happened. Work will be tough it all ways is after a day off but I'm glad I have something to look forward to.

Weeds and Nurse Jackie started up on Monday. They are both showtime shows. Weeds is pretty good. If you haven't seen it before you can catch up on shotime on demand or maybe even the part where they show what happened might be enough. Nurse Jackie is pretty good or at least the first episode was. I wouldn't call it realistic but I'm not a doctor or Nurse, but I would call it pretty good. I don't know how to say anything else with out giving anything away.

I should really get my camera fixed, it is a little bit messed up, but it still works. Besides we are kinda into that where there is no time because something is going on everyweekend. Taking pictures is fun but it can also be annoying to. You have the downloading and the uploading and the multiple sites and they each act differently. But I'm still doing. I don't know if I'll get any good ones at allentown but maybe I will. Hey if any of you run into me remind me to take a shot of you, I often forget to do that.

This weekend should be busy but should really be a lot of fun I hope everyone has a great time. I hope to have pictures up of the Aud and maybe the party and Allentown and Purgatory up maybe Sunday more like monday or tuesday who knows really.

I know I'm forgetting something but no idea what so ok that is it for now.






Permalink: Update_the_weekend.html
Words: 526
Category: potpourri
11/06/07 06:54 - ID#42010
Halloween and various stuff
On Sunday the Simpsons had the ofical end of Halloween with their tree house of horror show. They did a take of On e.t. with an evil alien from the show, Mr. and Mrs. Smith (very cool), and Hell House. I have never seen Hell House they called it Heck House hey Flanders can't swear so here are some shots I got from the episode.
(not in order)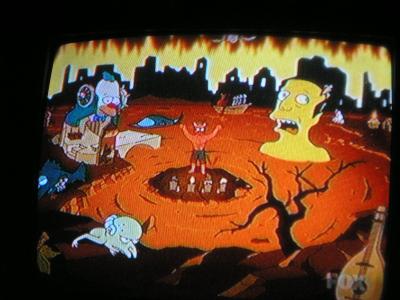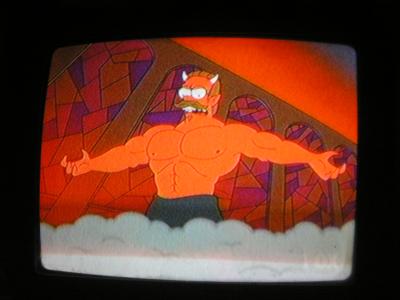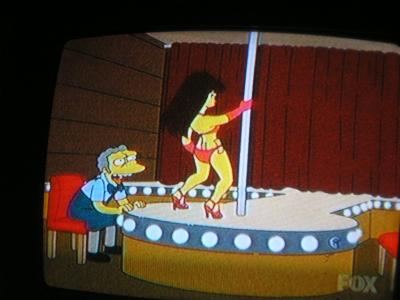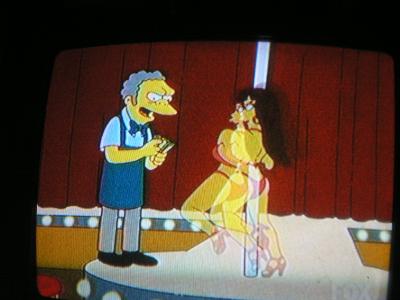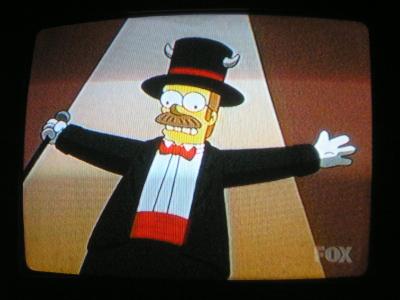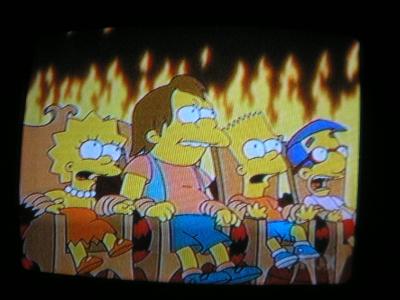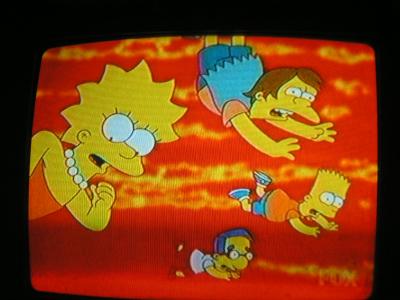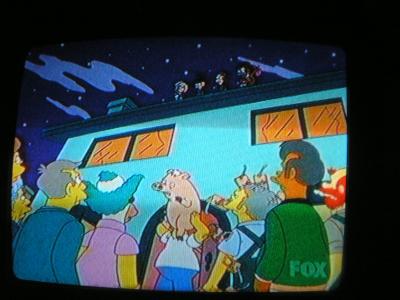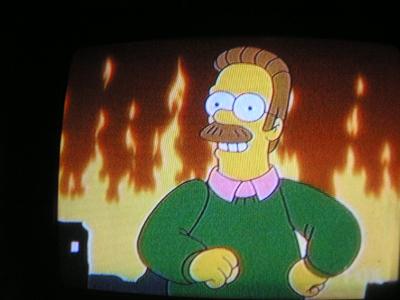 I admit that I do like cats but they are very strange animals in some ways. For example they don't like water and running water they hate but yet they will go in tubs, sinks, or bassins but the water comes on and they take off. That being said please don't ever kiss a cat you don't know where they have been. As an example not only dogs do this.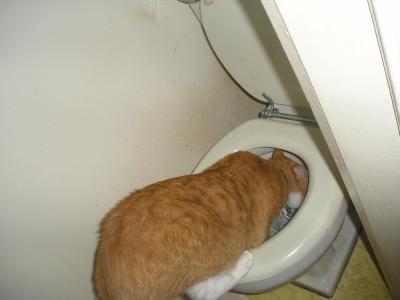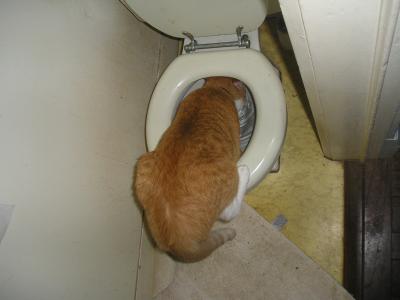 My mother and sister are at the mall I can't get into Christmas shopping yet so here are some pictures that kinda show the fall.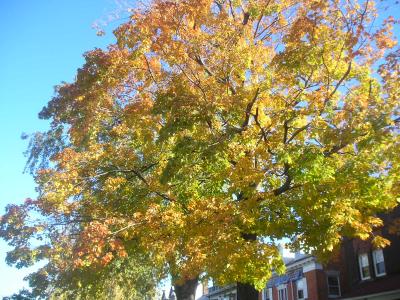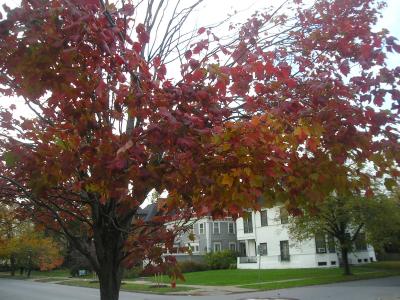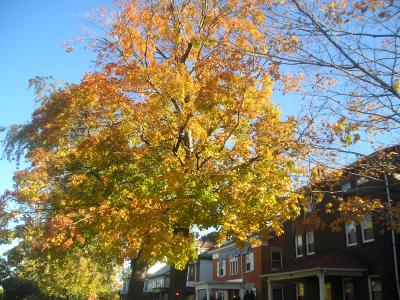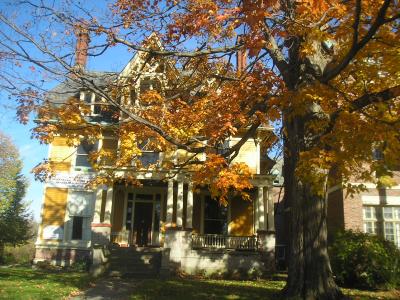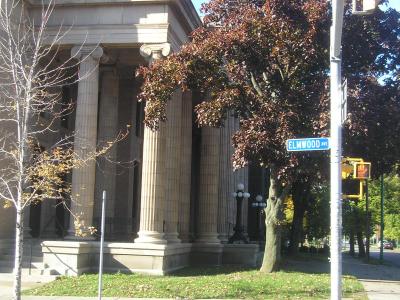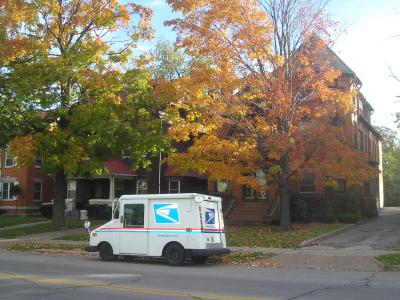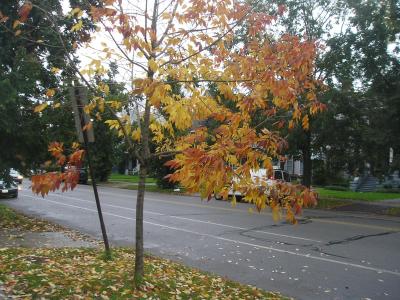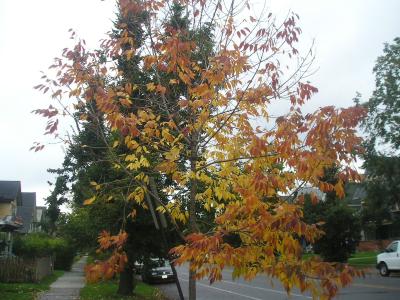 I know that taking Black and white pictures and just using the setting to change them on your camera isn't the same but here are some Buffalo pictures in B&W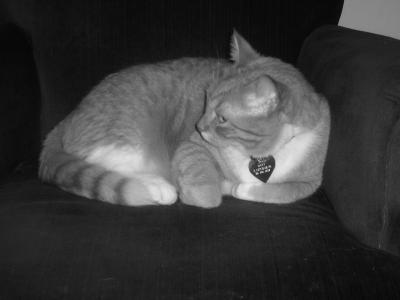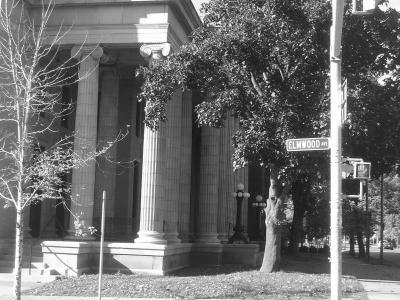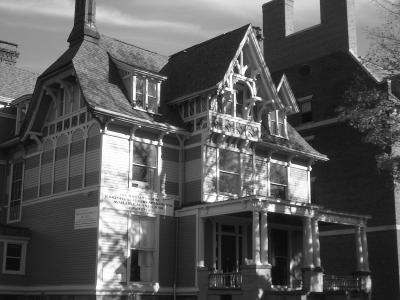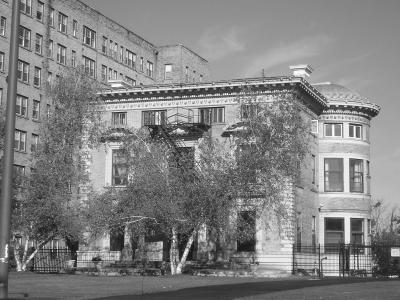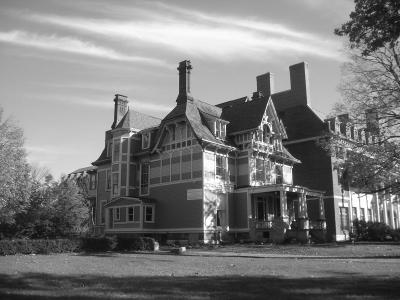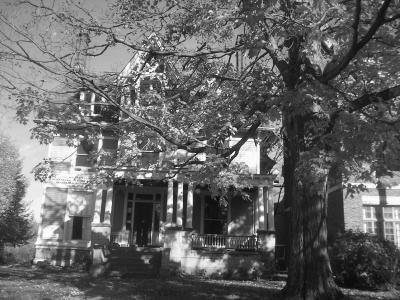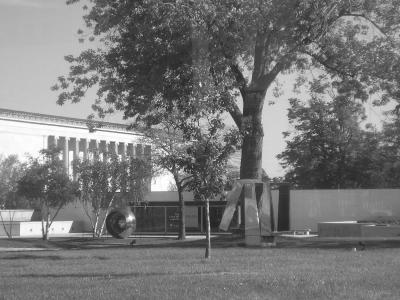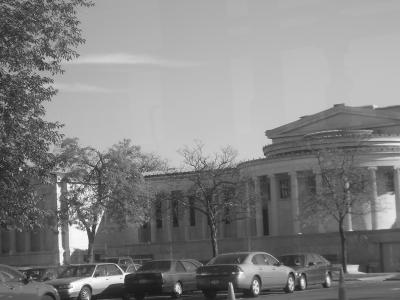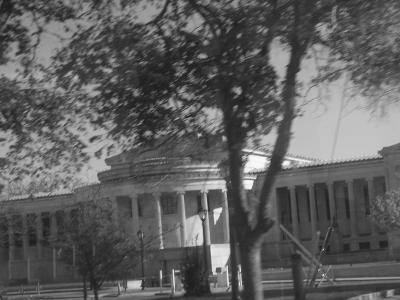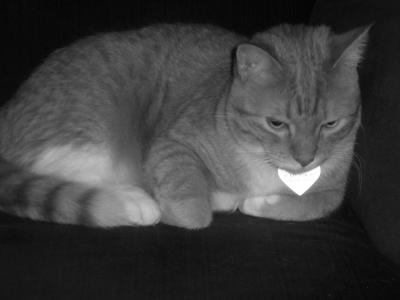 I guess my final thought is that I'm glad Miami Ink is back on starting to night and in the line up they also have an episode of LA ink worked in. But why is that that it seems that on TV there is either nothing I want to watch or a bunch of shows in conflict Tuesday is good for that, thankfully they repeat some of them.


Permalink: Halloween_and_various_stuff.html
Words: 324
<-- Earlier Entries
Author Info
My Fav Posts
This user has zero favorite blogs selected ;(