Category: olympics
02/13/10 12:58 - ID#51009
2010 winter olympics
I thought I should say something about the winter olympics but not sure what. I have all kinds of posts well they are really links over on facebook. I watched the opening ceremonies on Both CBC and NBC last night. It was friday at the end of a work week so I couldn't stay up for all of them. My quick thoughts are this

-- Much Music has a set up in the olympic village area someplace and that was interesting they had girls/ladies in an out door hot tube and had a promotion called "Drop Your Gear For Beer" . You strip down to you underwear for beer. To bad we don't get Much Music in the US anymore there used to me a Much Music USA that got bought and changed it name to Fuze (or is that with an S) if you have digital cable check them out they play a lot of music. When they first changed names they had some of the old shows on that where on both networks. Oh yeah back to the much Music thing. I guess they also have bands coming by, so if you have a Dish or live in Canada check them out.

- I loved the snowboarding entrance thing that was pretty amazing.

- Like the teams coming in when It hit commercial time I would flip to CTV/CFTO or vise versa.

- After the fact I saw the Torch Passing all I can is The Great one was awesome

- Saw the whale thing that was pretty cool

- Ski Jumping is pretty cool

- Even though they warned us, I'm surprised they showed the entire deadly luge crash, I thought for sure they would make that only on the web, plus they showed the medics working on him, again that surprised me.

CTV/CFTO has coverage starting like about an Hour ago. One of the events got cancelled so I wonder what they are doing about that viewership wise. Need to see.

Tonight Have to see the Moguls where they then do the tricks that is amazing.

Never made it to my movie or to get my self a huge Heart maybe I'll slide up to wilson farms or walgreens and get one for my self so I can treat my self during the games tonight

Day one was good hoping the rest are good also.

Oh yeah Hockey Starts today, women's .

Back to the CTV thing for a minute. What I watched this morning (some of it) was kinda like a recap show. One thing that I drew from it was that it isn't just about the sports. It is about more and they show you or at least talk about some of the things other then just the sport like things like things in the area connected to the games. Wish I was better at explaining it.



Permalink: 2010_winter_olympics.html
Words: 484
Category: olympics
08/24/08 01:01 - ID#45435
closing the Summer Olympics
I was awake so I watched the closing stuff this morning on CBC. I will still watch some of the the stuff tonight. I thought some of the stuff was pretty cool. These pictures I assume will show up are from Yahoo's page. One reason I want to see it again is it would be interesting to hear the American Perspective and see if the Musical Number with like Jackie Chan as a group of people, and then the Jimmy Page on Guitar part sounds louder. That entire bus thing was pretty cool. It is only 4 years till London. Passes thing off to london seemed like what most of it was about.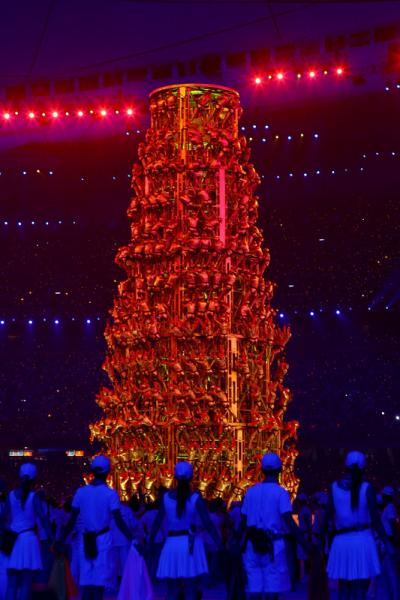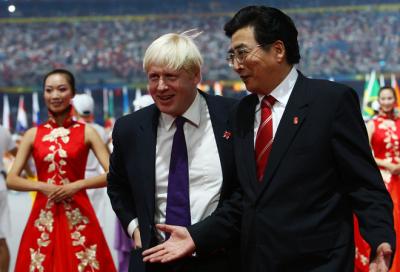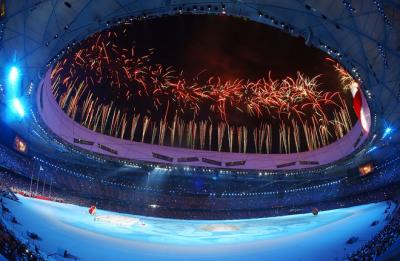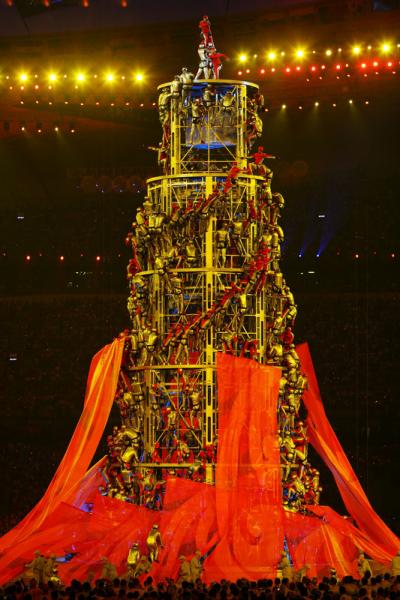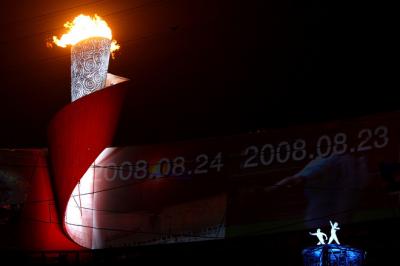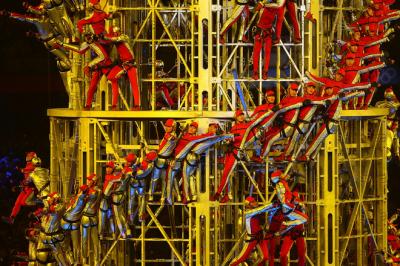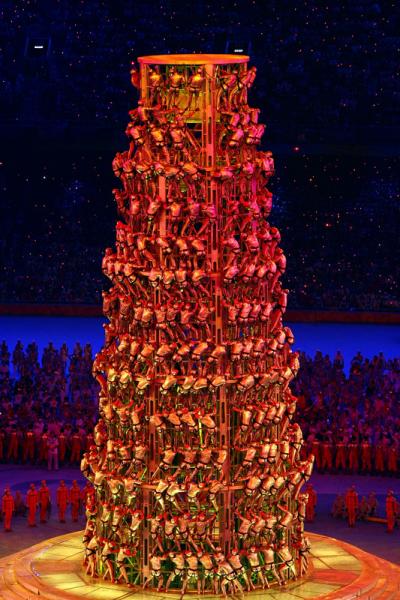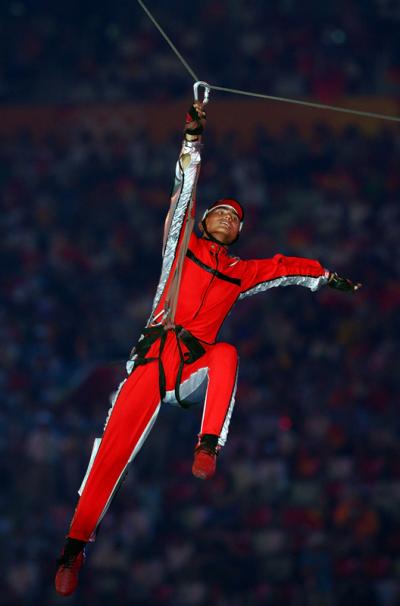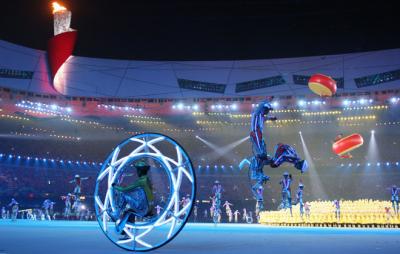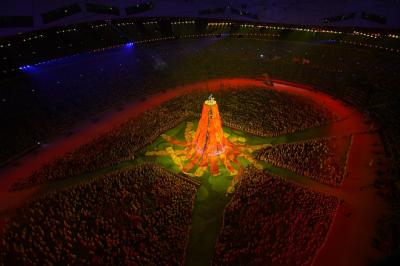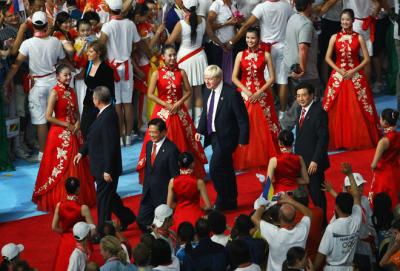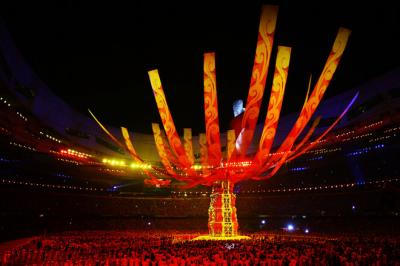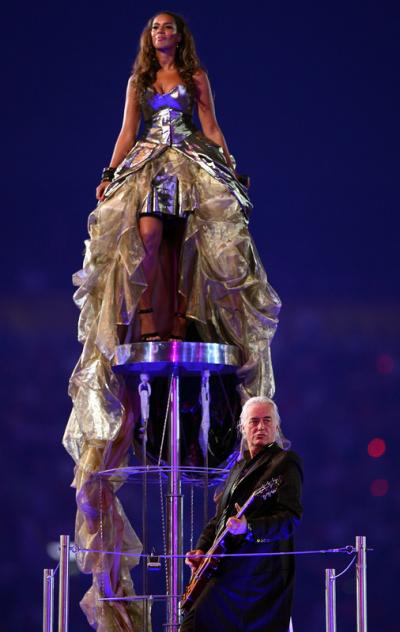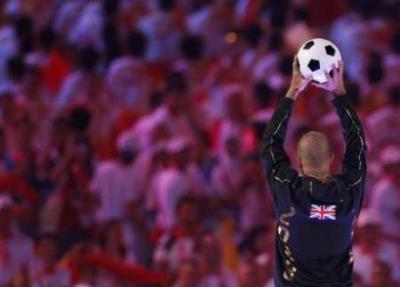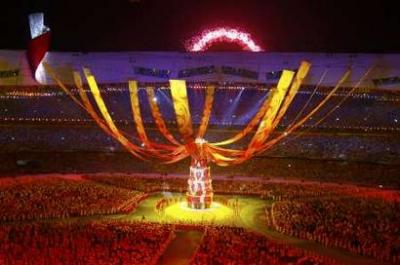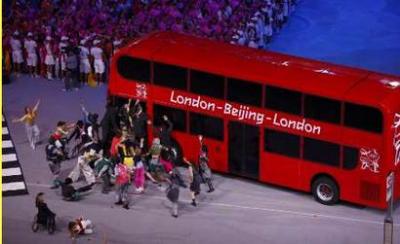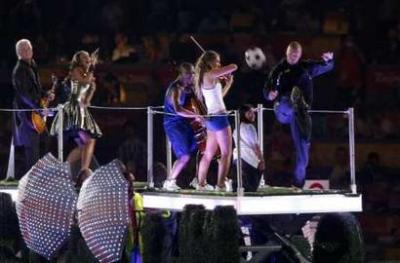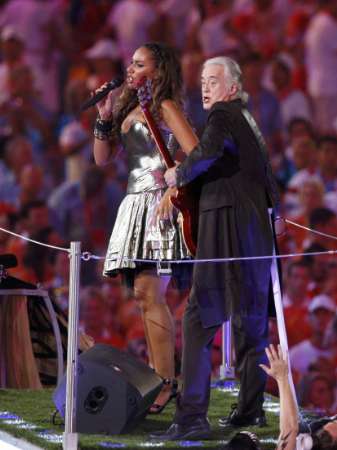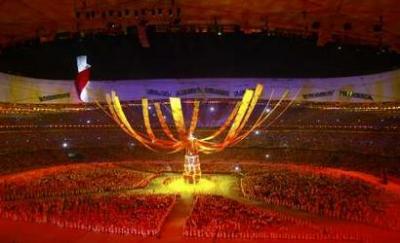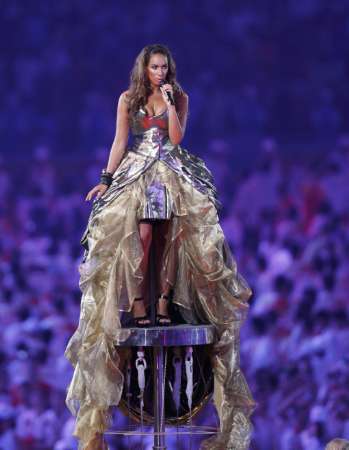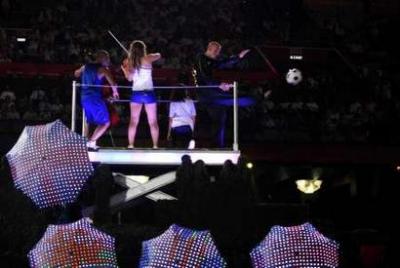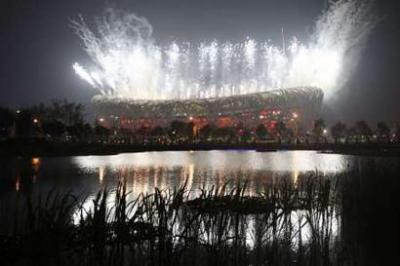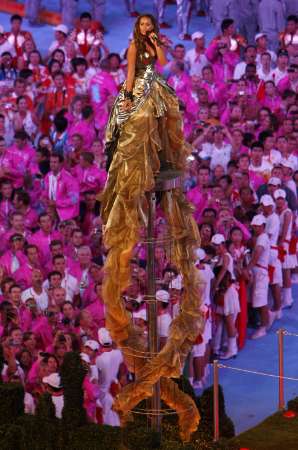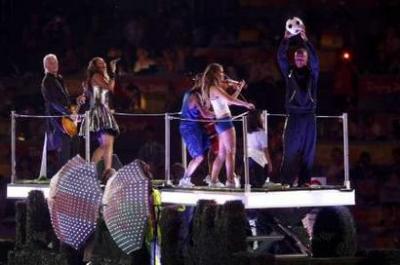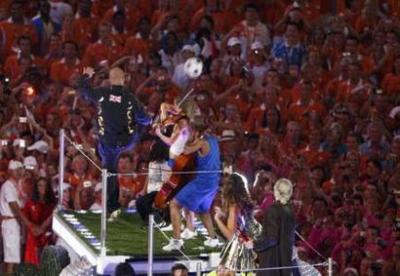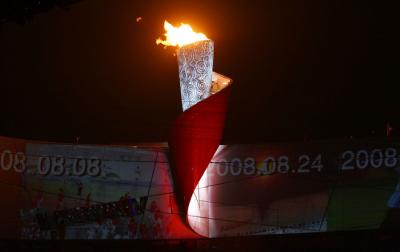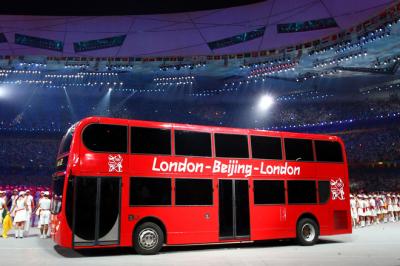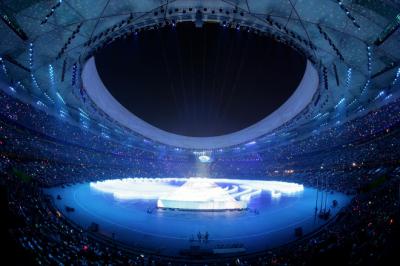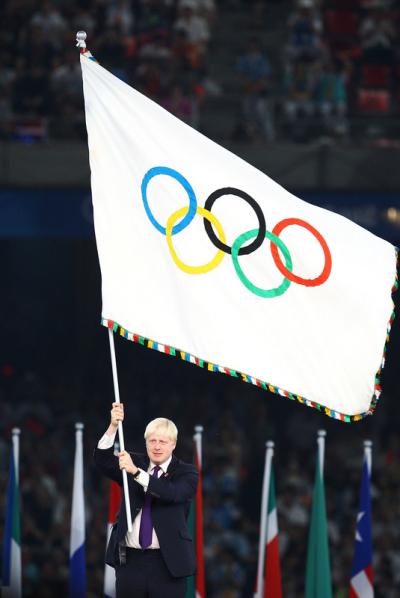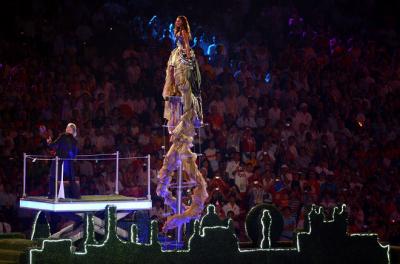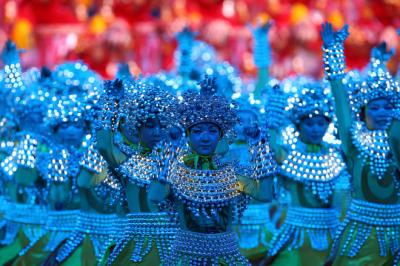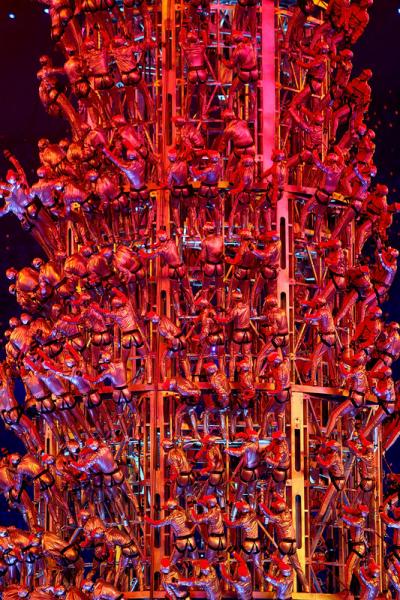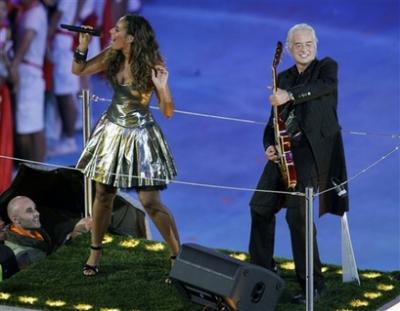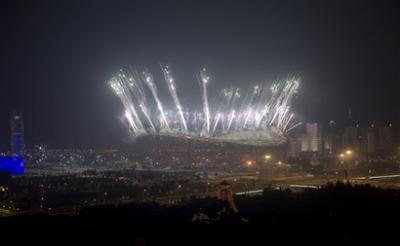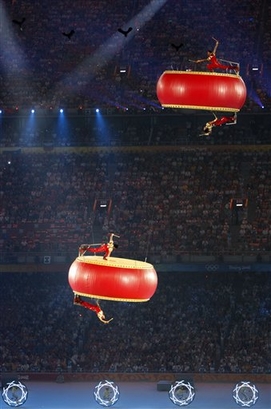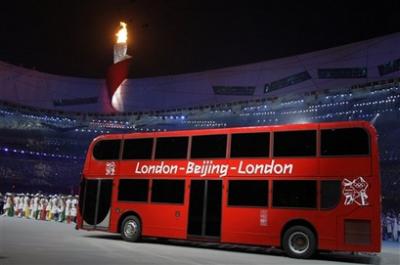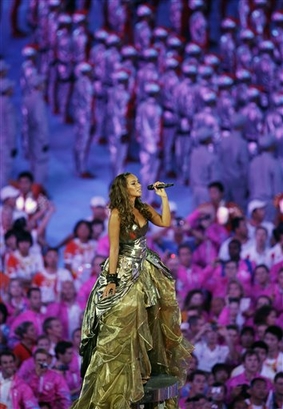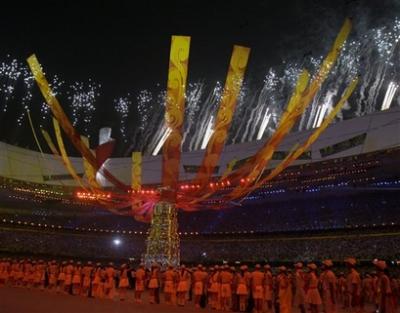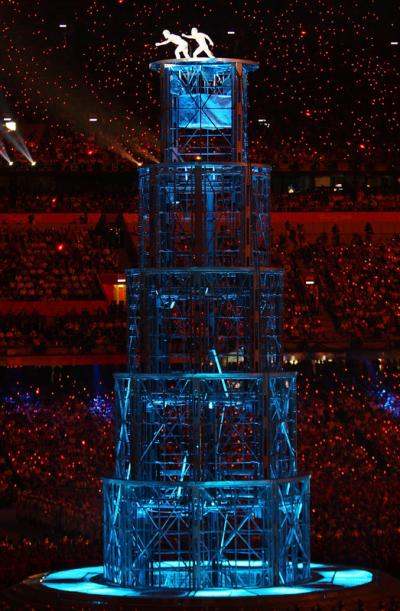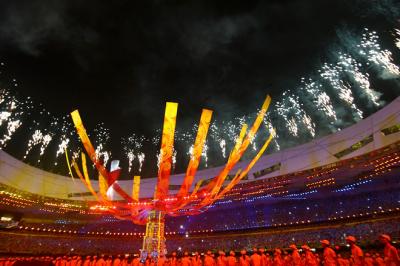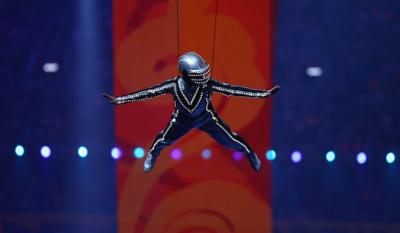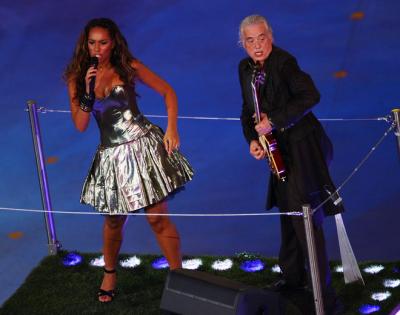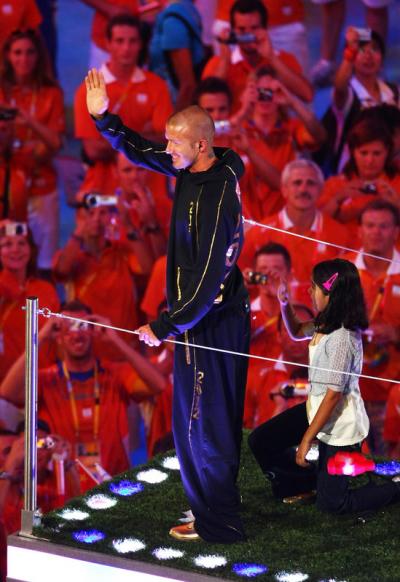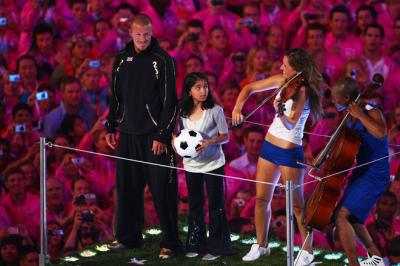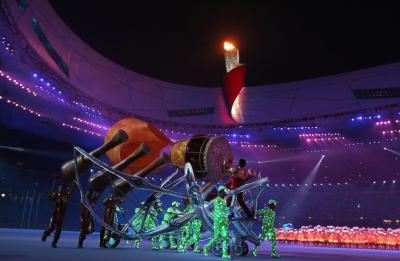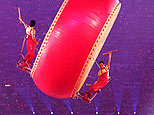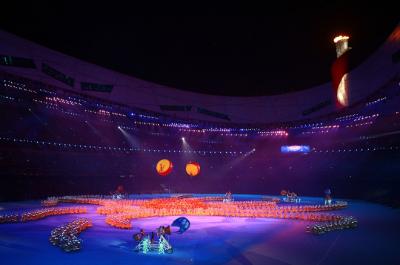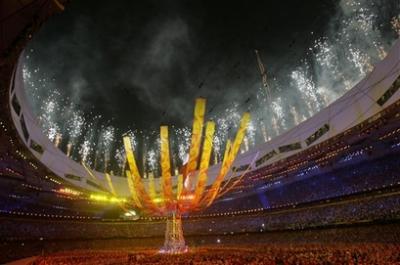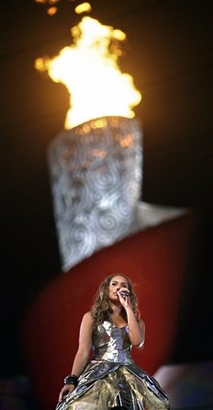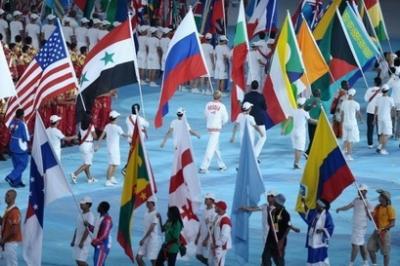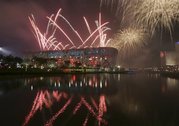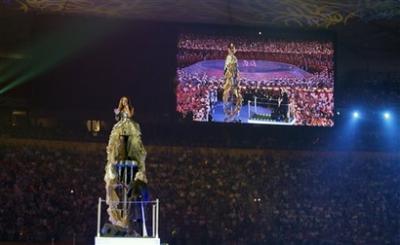 Hopefully I didn't double post any pictures and I hope those are a good reflection from what I saw on TV.
Yesterday I did go to the Elmwood Festival of the arts for a couple hours and had a good time. I was hoping to see some people break out into a dance but when I was there I didn't see any. I did buy a couple things. I did see a couple
(e:peeps)
one I knew the face but not the name so sorry for not saying Hi. Then there was another one with a certain person. Again I was in line for food and at the other point when they were a head of me I was deciding if I shoul pick my art then eat or the other way around so sorry I didn't catch up. Hope people are having or had fun there.


Permalink: closing_the_Summer_Olympics.html
Words: 718
Category: olympics
08/20/08 07:05 - ID#45382
Judging in sports
So Last Night I didn't see all of what I wanted to. Some of what I saw was Diving. It was interesting to hear the comentator not agree with some of the scores. I know there is some kinda Formula they use where the dive is scored based on how good it is and how Hard of a dive it is. But I also wonder if there is a wow factor that fits in. What I mean is that someone ones style plays into it also. Two people could do the same trick and do all the aspects pretty much the same and it will look better from some people. I also think that if the style is good enough it might cover some slight flaws. The thing that is the most important is that each judge is consistant on how the Judge. You not only see this hear but you see it in a lot of events in the X-games as well. Different tricks have a higher level of diffaculty and there are things that are important Like if you extend your legs all the way and if you really commit to it. But there is also that style factor meaning how you look in the air do you make it look easy or do you look stiff. I think this plays a big part in all the Gymnastic stuff also. I guess the question is , is a really tough performance with a flaw or little mistakes (yes they have mandatory deductions) Better then a great flawless performance that is easier. It is a tough call in any sport that is judged. I guess the point I'm getting to is that it will never be completely fair in any sport from Freestyle motor cross to Synchro Diving.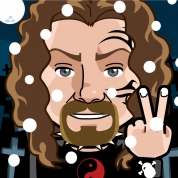 My Suped uP Avatar


Permalink: Judging_in_sports.html
Words: 306
Category: olympics
08/11/08 07:07 - ID#45306
I liked Bush and other thoughts (2nd)
First of all I will admit that I'm not a George W. Bush fan, and a lot of stuff he does I don't like. That being said I like how he is Handling the Olympics and China. Yesterday Bob Costas interviewed him. I thought the interview was very good.

There is a link to it on the main page. I have to admit that I really agreed with everything Bush said. It was also nice to see him talk and not get up there and put out a speech. I was surprised by agreeing with him so much. I also think that we are at a possible turning point in history. What will happen I don't know. But hopefully in the future it will be one of things that helped the world and I think that it will be. I think it really is a great interview. Here is the other thing I like it is also about sports some also. But there is another thing I like it is that Bush and Family sits with the people and watch the events and understands that you need to respect the people. What I mean about that is it, it would be easy for him and his family to sit up in a box with there rich buddies. I'm sure they where around and there was security they didn't show, but the fact that he is there in the fans is important.
I'm so glad the Americans won the 4x100 freestyle relay it was awesome to see them stick it to the French, they didn't win it by much but it was a great comeback, that is what the French Get for opening up there mouths and saying they would crush the Americans.
Volleyball is fun to watch. I include both the men and the women the indoor and the outdoor. That being said due to the Beauty Factor the women are a bit funner to watch. Add in the outfits and then rain and the women on the beach is great but you can still almost see some of the sport in it, well you can but your mind may go two places. The Hot Chinese girls looked oiled up and all the hugs even though it isn't about being hot it is about connecting and playing more connected was kinda hot. I like that the people calling the match kept a Tally on the Chinese Hugs.
Watching Wate rpolo is fun and did get to see some handball and look fore ward to seeing more of it. Not sure what other sports I want to see. I don't know if Archery would be fun to watch or not. I do want to see more Fencing though since it moves so quickly. Hope that those of you who are watching it have a good time and find the sports you like on TV and or though the internet.


Permalink: I_liked_Bush_and_other_thoughts_2nd_.html
Words: 492
Category: olympics
08/10/08 10:59 - ID#45295
Classic Brands Sponsership
I will be the first to admit that I don't know how exactly sponsership of the Olympics works on the money end of it. I know for the companies they do have tie ins. For example McDonalds does have stuff on bags and cups and in Canada they have mascot glasses and not sure what else. Coke is another big time Olympic Partner and they have cans from different countries and all kinds of adds for this years Olympics. on there product. Since I have been a kid it seems like Mc Donald's and Coke have been part of the Olympics. I myself prefer the taste of there two biggest rivals in Pepsi and Burger King. I think that there are a lot of people who prefer those two brands taste wise. That being said I think Coke and MCD are a better fit. They are both what I call "Classic Brands" They have that Old Time history to them. There are pictures and video of Rey Crock and his Hamburger Place. The same thing could be said with Coke it was around and had the Cocaine taken out before anyone thought of Pepsi. I have also seen a few Budweiser Ads where they say they are a Supporter but they must not be a big one since they don't use the Olympic Rings. They are again an Old Time or at least I assume they are beer. That is right they are a beer and have all ways been a beer. Granted I could not tell you what makes a beer and a Lager different. That being said they have been a beer and are a beer. Unless they Changed how it is made then they are still a Beer. For those of you who don't know what I'm talking about they put Lager in there ads now. They have even redone the add where the Dog trains the horse but now Lager is added, what horse shit. I'm an American I want a fucking beer, not some fucking weird lager shit (I don't like beer really). But it is all about not beeing true to who they are they are a beer don't try to be fancy when you are not. Like remember when coke changed there formula and everyone got pissed so they soled the new stuff As Coke and the old formula as Coca Cola Classic. Bud is a beer so stay that way.



Permalink: Classic_Brands_Sponsership.html
Words: 408
Category: olympics
08/09/08 10:40 - ID#45287
So Many Ways to Watch
There are so many ways to watch the Olympics. First of all you have CBC. Then you have NBC and MSNBC and USA has some coverage and then you have the internet. I Just watched the end of a Handball game live that was pretty cool, wish I caught it sooner. Then CNBC has some events also, I have to admit It is a bit overwhelming. But we shall see what we can see, I gotta go get some food for the house and see what sports I can catch, beach VB is always fun to watch, the women add fun to it also.



Permalink: So_Many_Ways_to_Watch.html
Words: 104
Category: olympics
08/08/08 06:06 - ID#45281
Tonights Spoiler
First of all
(e:Jim)
put a great link to Pictures from the opening of the Olympics in the chat. I saw some nice ones on Yahoo but they were not as bold or anywhere near as big this article was on Yahoo's news page and it kinda runs down what all ready happened that being said I still want to see it tonight and see how things look.
China opens its long-sought Olympics spectacularly

By DAVID CRARY, Associated Press Writer 1 hour, 2 minutes ago

BEIJING - China didn't just walk onto the world stage. It soared over it. At last playing its long-sought role as Olympic host, China opened the Summer Games in spectacular fashion Friday with an extravaganza of fireworks and pageantry dramatizing its ascendance as a global power.


Disasters, environmental problems and human-rights disputes preceded the games, and questions abound about how they will unfold. But for an evening, at least for the 91,000 people packed into the new National Stadium, it was an interlude of fervor and magic - capped by the spellbinding sight of a skywalking, torchbearing gymnast floating around the stadium's top rim before sending a torrent of fire upward to light the Olympic flame.

Scores of world leaders were on hand, and the potential TV audience was 4 billion worldwide for what was certainly the costliest and probably the largest opening ceremony in Olympic history.

The centerpiece was the parade of athletes, climaxing with the entry of the 639-strong Chinese team. Its flag-bearer was basketball idol Yao Ming, accompanied by 9-year-old schoolboy Lin Hao, a survivor of May's devastating earthquake in Sichuan province.

A chanting, flag-waving crowd gave a thunderous welcome, and erupted again a few moments later when President Hu Jintao declared the games open.

President Bush and Russian Prime Minister Vladimir Putin were among the glittering roster of notables who endured heat and humidity to watch China make this bold declaration that it had arrived. Bush, rebuked by China after he raised human-rights concerns this week, is the first U.S. president to attend an Olympics on foreign soil.

Already an economic powerhouse, China is given a good chance of overtaking the U.S. atop the gold-medal standings with its legions of athletes trained intensely since childhood. One dramatic showdown will be in women's gymnastics, where the U.S. and Chinese teams are co-favorites; in the pool, Chinese divers and U.S. swimmers are expected to dominate.

The run-up to the games had powerful story lines - China investing $40 billion to build Olympic infrastructure, reeling from the Sichuan earthquake, struggling right through Friday to diminish the stubborn smog that enveloped the stadium, known as the Bird's Nest. China's detentions of political activists, its crackdown on uprisings in Tibet and its economic ties to Sudan - home of the war-torn Darfur region - fueled persistent criticisms from human rights groups and calls for an Olympic boycott.

Second-guessed for awarding the games to Beijing seven years ago, the International Olympic Committee stood firmly by its decision. It was time, the committee said, to bring the games to the homeland of 1.3 billion people, a fifth of humanity.

"For a long time, China has dreamed of opening its doors and inviting the world's athletes to Beijing for the Olympic Games," IOC president Jacques Rogge said in his speech. "Tonight, that dream comes true."

Rogge mentioned the earthquake, saying the world was moved "by the great courage and solidarity of the Chinese people." And he exhorted the assembled athletes, as role models for the world's youth, to "reject doping and cheating."

The story presented in Friday's pageantry sought to distill 5,000 years of Chinese history - featuring everything from the Great Wall to opera puppets to astronauts, and highlighting achievements in art, music and science. Roughly 15,000 people were in the cast and crew, all under the direction of Zhang Yimou, whose early films often ran afoul of government censors for their blunt portrayals of China's problems.

He produced some majestic and ethereal imagery. At the start, 2,008 drummers beat out a pulsating rhythm with their hands. Later, a huge, translucent globe emerged from the stadium floor, and acrobats floated magically around it to the accompaniment of the games' theme song, "One World, One Dream."

It ended sensationally, when China's first Olympic superstar, former triple gymnastics gold medalist Li Ning, was hoisted by wires to the top of the stadium, circled the circumference as though he were spacewalking and then touched the torch to a thin pipe, setting off a spiral of flame to ignite the mammoth, scroll-shaped cauldron overlooking Beijing.

Li, now 44, whose six medals total at Los Angeles in 1984 signaled China's intention to be a sports powerhouse, admitted to being nervous about "the best memory of my life."

"This is a glorious but also huge task for anyone," he said. "I should never let the dream of all the Chinese people down. That was why I was nervous."

Li had trained for his part for a month. "The biggest problem is the wind," he said. "Every time I must balance myself in the air and hold the torch as close to the cauldron gas outlet. But every time the wind blew in different directions."

There were no such problems Friday, and when it was over, Li basked in his success. "That moment," he proclaimed, "means China is standing side by side with the rest of the world."

The show's script steered clear of modern politics - there were no references to Chairman Mao and the class struggle, nor to the more recent conflicts and controversies.

A record 204 delegations paraded their athletes through the stadium - superstars such as tennis great Roger Federer and basketball's Kobe Bryant, as well as plucky underdogs from Iraq, Afghanistan and other embattled lands. The nations marched not in the traditional alphabetical order but in a sequence based on the number of strokes it takes to write their names in Chinese. The exceptions were Greece, birthplace of the Olympics, which was given its traditional place at the start, and the Chinese team, which lined up last.

The U.S. team - second-largest after China's with nearly 600 members - was welcomed loudly, with many in the crowd recognizing Bryant and other basketball stars who brought up the rear. Bush rose from his VIP seat to wave at the athletes, nattily dressed in white trousers, blue blazers, red-white-and-blue-striped ties and white caps.

"It was a breathtaking experience walking into the stadium," said Oganna Nnamani, a volleyball player from Bloomington, Ill. "I am thankful to be part of this moment."

"This is the biggest stage," said LeBron James, who hopes to lead the U.S. basketball team to a gold medal.

Among the flag-bearers were basketball stars Dirk Nowitzki of Germany and Manu Ginobili of Argentina, and South African swimmer Nathalie Du Toit, who lost her lower left leg in an accident and made history by qualifying for both the able-bodied games and the Paralympics.

The American flag-bearer was 1,500-meter runner Lopez Lomong, one of the Lost Boys of Sudan, who spent a decade of his youth in a refugee camp in Kenya. He's a member of the Team Darfur coalition, representing athletes opposed to China's support for Sudan. On Friday he avoided any criticism and said the Chinese "have been great putting all these things together."

Abroad, human rights activists were less generous.

"The Chinese government and the International Olympic Committee have wasted a historic opportunity to use the Beijing Games to make real progress on human rights in China," said Sophie Richardson of Human Rights Watch.

Few Olympics-related disturbances were reported in China. But in Katmandu, Nepal, hundreds of Tibetan exiles demonstrated outside the Chinese embassy, demanding an end to what they say is Beijing's brutal rule. In Turkey, an anti-China protester set himself on fire.

By all indications, the Chinese have overwhelmingly embraced the games, buying up tickets at a record pace, volunteering by the thousands for Olympic duties, nursing expectations of triumphs by their home team.

To their eyes, the omens were good. The ceremony began at 8 p.m. on the eighth day of the eighth month of 2008 - auspicious in a country where eight is the luckiest number.

I Am kinda worndering how often they will break into it, and if they show an add for say 2 minutes will they pick up in the spot that they left off or will they be 2 minutes further along. I think CBC will reshow it also and show other stuff to. Let the games begin oh yeah they all ready have.


Permalink: Tonights_Spoiler.html
Words: 1426
Category: olympics
08/07/08 06:38 - ID#45265
China Show and a few thoughts
So last night on ABC I saw an interesting show about china, it was something like China Inside Out.

The link leads to a page about the show and seems to cover it. It was interesting to see how entangled the US and China both need each other. There was some Olympic tie in but it was mostly interviews and some of the deals china has going with other parts of the world and some history stuff. If I understood correctly one thing they did was lend Angola a lot of money. China gets paid back in Oil, What a great idea. Then the money they lend them is used for infrosturcure (supposidly) then the companies that build things are Chinese. I found it very interesting.
Olympics Website:

No Idea if this will be on TV but Handball but it is different than the other schedulle

Also I wanted to add that if you are not watching anything tonight you can watch a Preview show on CBC at 9pm. Also if you are free in the morning and not at night you can watch the opening Ceramonies live on cbc at about 7am as opposed to at night when it will be rebroadcast.
I'm really looking forward to seeing these games. I know That it being in China seems like a bad Idea and maybe it is. But the reality is that maybe these games will help china change, time will only tell. I'm not going to let the fact that it is from china stop me from watching. The one thing I wonder is how much cultural stuff they will show. It would be nice to get a little bit of education with the sports.


Permalink: China_Show_and_a_few_thoughts.html
Words: 309
Category: olympics
08/06/08 07:18 - ID#45259
The Olympics Started Soccer +handball
First of all
(e:Joshua)
's blog with link to the Olympics article is very good. Here is a story for you Soccer Fans about the fact that Soccer has all ready started at the Games. Yes NBC will be covering a lot of the games live but I think people should also remember that CBC will also have coverage of the games. Even though they often talk about there country in the past there coverage has been much better. One year NBC would show one Music Performance and CBC showed the entire show live. I'm not saying they will be better this year but it is a way to get a different perspective. The Article in the Box's page:

CBC's Olympic Page:

CBC Sports:

NBC's Olympic Page

[box]
Canada's Olympic soccer team takes opener over Argentina
The Canadian women's soccer team won its debut Wednesday at the 2008 Beijing Games, defeating Argentina 2-1 in Group E action at Tianjin Olympic Center Stadium.
Defender Candace Chapman, of Ajax, Ont., gave Canada its first goal in the 27th minute, while Oakville, Ont., native Kara Lang added the winner with a great header off a free kick in the 72nd minute.
Ludmila Manicler scored the lone goal for Argentina in the 85th minute.
"The team was very pumped up and ready to play, but it was mixed with emotions," Canada's head coach Even Pellerud told the Canadian Soccer Association's official website. "The team settled down after the first goal and then we dominated clearly. Overall, we would have preferred a higher-skilled game, but Argentina preferred to keep the tempo down."
"They were tough conditions: the heat was 35 degrees and there was high humidity," said Pellerud. "We should have determined the final result much earlier, but our finishing was not great."
The win also came at a price for the Canadian team. Forward Melissa Tancredi, who scored four goals in April's Olympic qualifying tournament, left the field on a stretcher in the 19th minute after she appeared to suffer a leg injury in a collision with Argentine defender Gabriela Chavez.
She returned to the field less than three minutes later, but was eventually forced to leave in the 42nd minute.
Soccer is the only sport starting play before the Olympic opening ceremonies on Friday. The top two teams in each of the three Olympic groups advance to the quarter-finals, with the next two best teams squeezing into contention.
Sinclair misses early opportunity
Canada slowly built some early pressure which led to some early scoring chances.
Tancredi narrowly missed a goal off a corner kick by sending a header over the bar in the 16th minute.
Christine Sinclair, who leads Canada with 93 goals in international competition, unleashed a shot on target in the 26th minute, but it was tipped out of bounds by goalkeeper Vanina Correa.
Chapman put Canada on the board a minute later as she joined play in the Argentine zone and hit a potent, low volley from more than 30 yards out that sailed through a crowd and skipped just inside the left post.
"When we started, we had a lot of nerves," Chapman said. "The goal was big for us. It's always frustrating when your pressuring the ball and it doesn't go into the net."
Lang appeared to score Canada's second goal in the 33rd minute with a sliding shot in the penalty box, but she was ruled offside and the goal was disallowed.
After halftime, Sinclair nearly struck again in the 59th minute as she slipped behind the Argentine defenders and deflected a ball off her shin to the left of Correa and out of bounds.
It wasn't until the 72nd minute that Lang helped cushion the Canadian lead. Rhian Wilkinson's free kick from just outside the box found the head of Lang, who redirected it to the left of Correa from 10 yards out for a 2-0 Canadian advantage.
Canada almost pads lead
Jodi-Ann Robinson nearly put Canada up 3-0 in the 77th minute after she deflected a pass from Sinclair past Correa, but the slow-rolling ball was cleared by Maria Quinones just before it crossed the line.
Argentina briefly swung momentum the other way after Canada failed to clear the ball from its own end in the 85th minute.
A perfect pass went to the foot of Manicler in the box, and she buried a high shot past Canadian goalkeeper Erin McLeod for Argentina's only goal.
Canada now faces host team China on Saturday (CBC, CBCSports.ca, 6:45 a.m. ET).
On the men's side, there are eight matches on Thursday. The Canadian men's national team won't be at Beijing because the team failed to qualify.
Brazil, Germany tie to open Group F
In other women's play Wednesday, gold-medal contenders Brazil and Germany played to a scoreless draw in the Group F round-robin opener.
Brazil's Marta, the FIFA player of the year, was effectively contained by the Germans, but they failed to capitalize on their chances.
Germany's best opportunity came in the 23rd minute when Sandra Smisek hit the crossbar with a header. For Brazil, Renata Costa's header hit the post in the 63rd minute.
It was the first match between the teams since last year's World Cup final, when Germany came out on top for its second consecutive world title.
Neither country's women's team, however, has won an Olympic gold medal.
Germany finished with bronze in Sydney and Athens, while Brazil earned silver in Athens.
Japan rallies for draw with New Zealand
In the opening match of Group G play, Japan needed a pair of second-half goals to salvage a 2-2 draw with New Zealand.
Midfielder Kirsty Yallop scored New Zealand's first goal ever at the Olympics as she tapped in a cross in the 33rd minute, while forward Amber Hearn doubled the New Zealand lead after converting a penalty just after halftime.
But Aya Miyama converted a penalty kick of her own in the 72nd minute to pull Japan to within one before she found Homare Sawa for a brilliant goal in the 86th minute.
Sawa jumped up and knocked Miyama's curling free kick with her right foot just inside the near post to level the score.
[/box]
For
(e:ladycroft)
and others. One sport that I have seen and want to see a lot more of during the Olympics is Handball. I don't mean the kind that you play on a Raquet ball court.


The Rules
[box] Rules
Touching
A player may stop, catch, throw, bounce or strike the ball in any manner and in any direction, using hands, fists, arms, head, body, thighs or knees. However, a player may not intentionally touch the ball with any part of the body below the knee. The ball is almost always played with the hands.
Possession
A player in possession of the ball may stand stationary for only three seconds before shooting, passing or dribbling. A player may not touch the ball more than once, unless it has touched the ground, touched another player, or bounced off a goal post (in other words, a player can't pass to himself/herself).
Dribbling
Players typically advance the ball down the court by passing it between each other. A player in possession of the ball may not take more than three steps without shooting, passing or dribbling the ball. In handball, dribbling typically involves bouncing the ball and catching it (a slight variation on dribbling in basketball).
Goalkeeping
Only the goalkeeper may dive for and trap the ball when it is stationary or rolling on the ground in the goal area. Once the goalkeeper leaves the goal area, s/he must adhere to the rules for other players. Other players may dive for a bouncing ball and tap it or throw it quickly to a teammate, but they cannot trap the ball with their feet.
Defense
Defensive players may not hold, hit, push or trip an offensive player. Among the tactics a defensive player may use to gain control of the ball are using the flat part of the hand to knock the ball away from the offensive player, and obstructing the opponent with the body, whether or not the player has the ball. It is forbidden to snatch the ball with one or both hands or violently strike or slap the ball from an opponent's hands. Offensive players may set basketball-style picks in order to shield a teammate from a defensive player.
Goal Area
Only the goalkeeper is permitted to enter the goal area, and the other players are not allowed to touch the ball when it is on the ground in the goal area.
Yellow Cards
In case of excessive roughness or unsportsmanlike conduct, a player is warned by the referee and shown a yellow card, as in soccer. The next infraction, the player will have to sit out two minutes, and his/her team must play short-handed. A second such penalty on the same player results in another two-minute suspension, and a third means a red card and the player is disqualified from the game. His/Her team must play the next two minutes short-handed before being able to substitute. Punishments are normally given incrementally, but particularly severe violations may lead to immediate two-minute suspensions or disqualifications. After a team receives three yellow cards, subsequent violations must result in two-minute penalties.
Start
The game starts with a throw-off from the center of the court after the referee's whistle. The team taking the throw-off must be on its own half of the court, and the opponents must be at least three meters (9 feet, 10 inches) from the thrower. The thrower tries to throw the ball to a member of his/her own team. A goal may be scored directly from a throw-off. The throw-off occurs after every goal and is often taken quickly. To allow for faster play, after a goal is scored, the game can resume before all opponents are back on their side of the court (the team taking the throw-off, however, must still be on its own half).
Fouls
If the player committing a foul is on the team not in possession of the ball, the referee may allow the play to continue until the offensive team scores a goal, loses possession or the action stops for other circumstances such as a free throw. This prevents an offensive advantage from being lost due to an undesired stoppage of play. Depending on the severity of a foul, a free throw or penalty throw can be awarded.
Out of bounds
If the entire ball passes across the sideline, the team that last touched the ball loses possession and the other team is awarded a throw-in.
Substitutions
There is no limit on substitutions, which can be made during the action, as in hockey, or during a time out. During play, the athlete entering the game must wait until the player s/he is replacing has completely cleared the playing field. Faulty substitutions are punished by a two-minute suspension for the offending player.
Copyright 2008 NBC Universal. All rights reserved. Any use, reproduction, modification, distribution, display or performance of this material without NBC Universal's prior written consent is prohibited.
[/box]
I think I have barrowed way to much all ready. With out seeing handball it is hard to describe. But if you like Basketball or indoor lacrosse or both you will like it.
I will admit I don't think having the games in China was a good idea. But maybe things will work out better in the end. I'm sure not going to not watch sports because they are there. Hopefully I'll watch as much of them as I mean to and not miss the stuff I want to see. On a side note only 2 more years till the winter games and lots of Hockey.


Permalink: The_Olympics_Started_Soccer_handball.html
Words: 2001
Category: olympics
02/21/06 08:56 - ID#28309
USA
[inlink]metalpeter,569[/inlink] contiuned from my previous post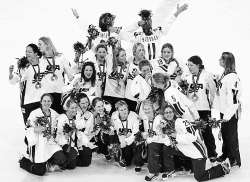 Watching The Olympics is great. Some sports like figure skating I can't watch. But I saw some aeirals ladies qualifing it was amazing. Well except this one girl looked like she really messed up her knee. I had some other sports I wanted to mention but forgot what the were.


Permalink: USA.html
Words: 58
<-- Earlier Entries
Author Info
My Fav Posts
This user has zero favorite blogs selected ;(