Category: buffalo
07/12/15 08:49 - ID#60106
Taste Of Buffalo not live
So I wanted to post mobile on here yesterday but Battery power was a real issue .... I like the hot weather but it and TheSun and groups standing in middle of road was tiring but every thing was good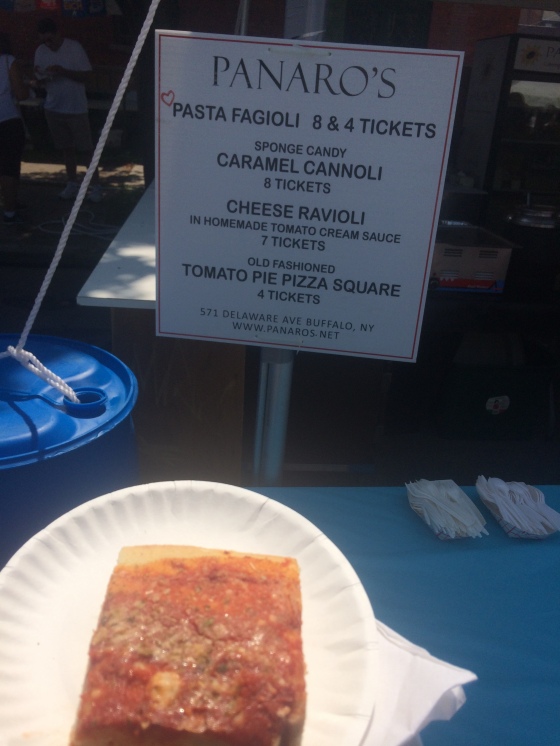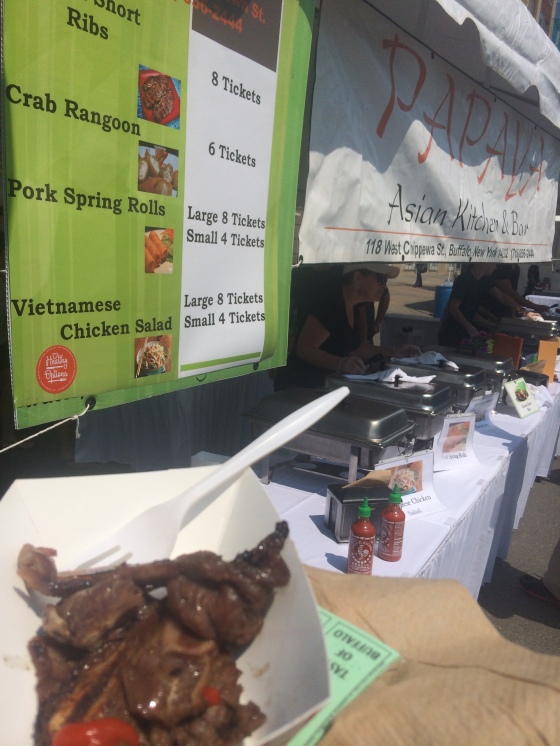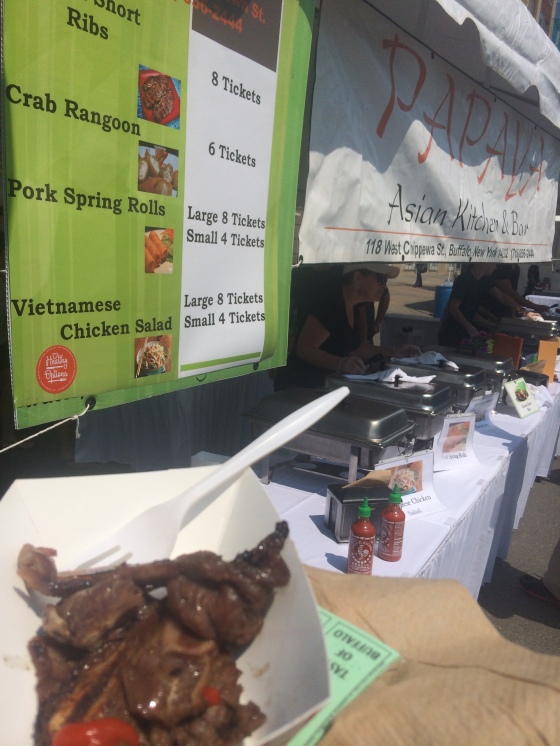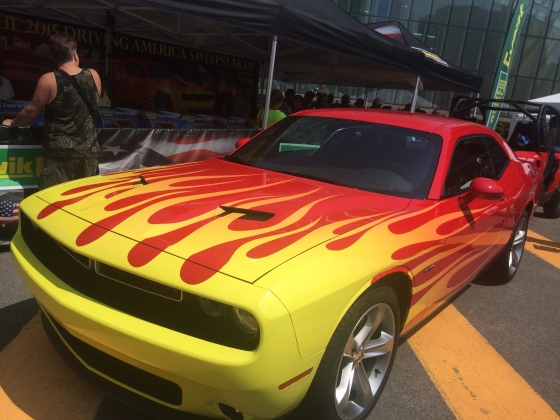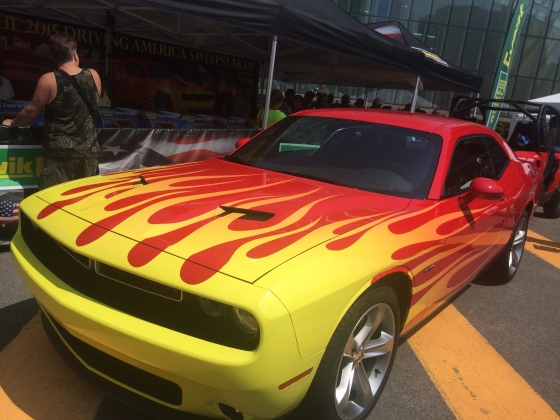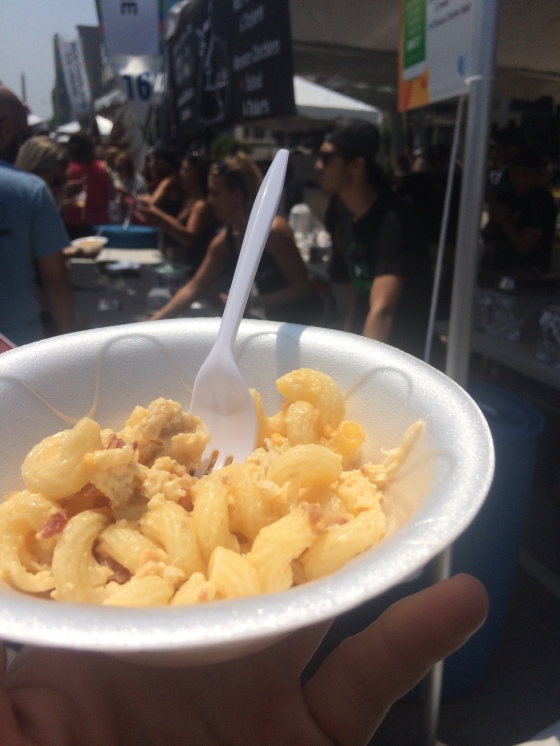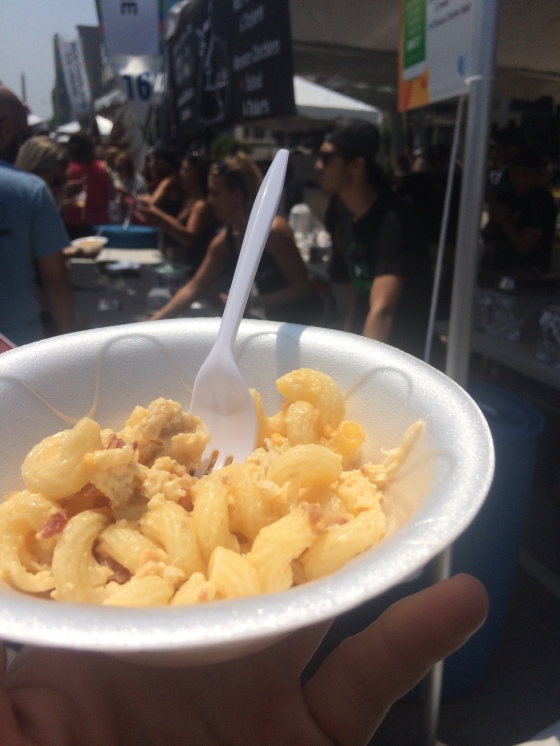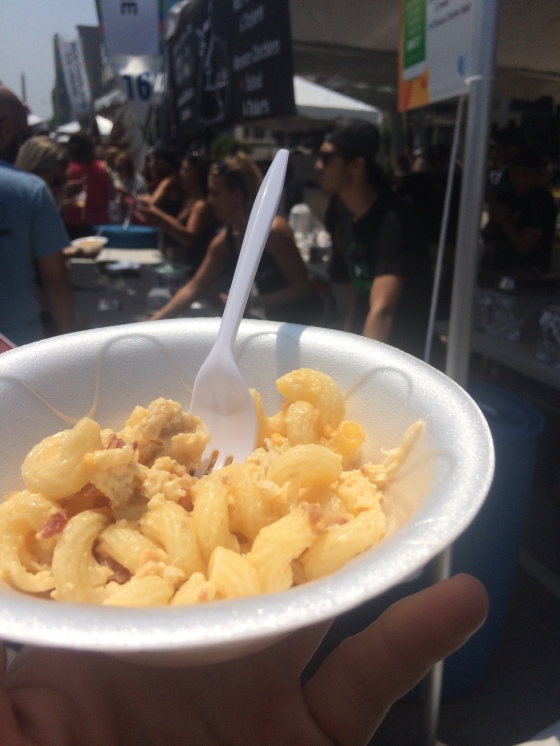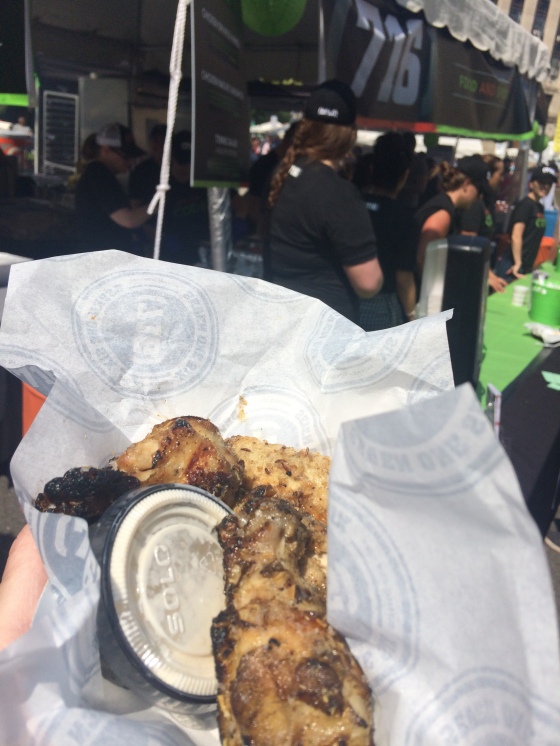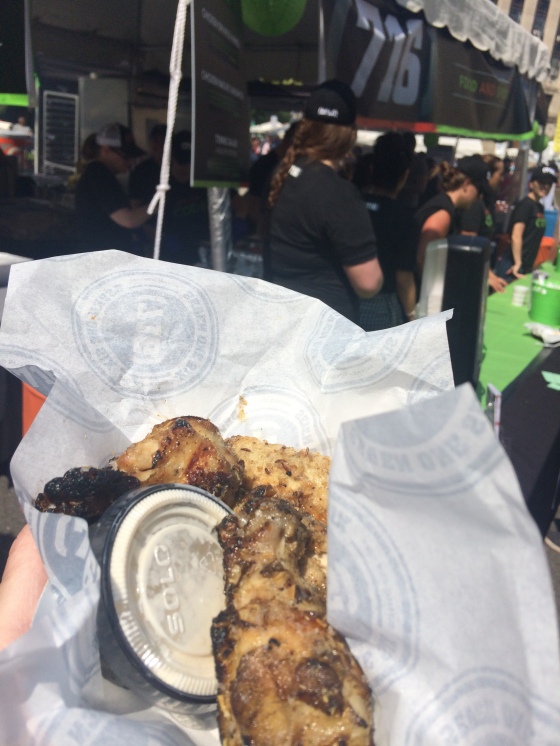 Permalink: Taste_Of_Buffalo_not_live.html
Words: 59
Last Modified: 07/12/15 08:49
Category: buffalo
06/02/13 11:09 - ID#57751
2013 Protest the Protesters




I have a 3rd video that I can't get to work on youtube argh... But the 2 above kinda give the sense......

Didn't really get though that the RED house had music going also and there was some dancing going on.....

EDIT: Went to Youtube today and not logged in so lets try this





Permalink: 2013_Protest_the_Protesters.html
Words: 76
Last Modified: 06/03/13 04:43
Category: buffalo
05/16/13 05:50 - ID#57670
Outer Harbour ?????
So a part of me wishes I lived in Another City Not that I hate Buffalo but for a different perspective....and here is why...

Last summer they had these concerts at the outer Harbor ... Now I'm sure before that happened there where things in planning stages and things thought of...

But there is if you walk or don't drive no good way to get there or maybe I've never tried since the shamrock run is around that area ... sure wouldn't feel safe on a bike though but maybe that is just me.....

My point is that as soon as Bass pro was even an idea or any canal side expansion "The Train" should have been sent out to outer harbor .. No media none of all this political stuff just do the right thing shut up and get it done... The same thing with the Gorgeous Bridge they where going to build to connect the Harbours oh that went up in smoke quick...

I could be wrong but I don't think that shit happened in toronto where the water cuts between land they have a bridge as anyone who has ever been in a car going into the city can tell you. There above ground goes out to CNE grounds :)

But I can't really say cause I haven't been to other cities my point is all the think they call it infostructure should have been done before hand... WEll maybe now since it would bring construction jobs they can get the Billions for Buffalo $$$$$



Permalink: Outer_Harbour_.html
Words: 254
Last Modified: 05/16/13 05:50
Category: buffalo
04/28/13 12:34 - ID#57588
Empty Buffalo and food trucks damit damit ......
THis is a blog I don't really like to write but gotta let a sorta ugly truth out there even if only one person reads is ha... But......

Recently the food truck battle has been raging in Amherst and I don't agree with Amherst but an ugly truth has come up again and it is what was used as part of the anti casino movement and those people had kinda a point .....

YES The FOODTRUCKS are a boom to the ELMWOOD AREA when they are there and yes they do bring people to where they are however and this isn't a bash on them it is a bash on the burbs and our current world.....

On Saturday I went to the bank and it dawned on me how long as Mode been empty ? The bar part was open it re opened clossed.... The names have changed .... Glad there is a Joe's Deli across from the bank coming some time but how long was that house front open for years....

I admit that I don't shop that much on Elmwood.....

When I was a kid Grant St. got all the place with these Gorgeous Black and Gold maybe bronze or Platnum is more correct signs and it was a boom... Well for a few years... Now there is a movement to bring Grant St. back and there are some great places... Buff State is right there it should be... And Amherst is taking off..... But yet a place closes on Elmwood and sits empty for years ...... Not good.......

I've heard Hertel is the new hip place to be ? Heard a rumor that we might get a sisster site or maybe someone was just going to by the name for one or change the name....HA

See that "Hip Factor" that "Buzz" the "It Factor" the "Cool" the "Social Media show up there" is what some of those sit down places fear... They can't keep up with that and never can.........

The new build up is the Waterfront.... Yeah the waterfront is great and should have been great years ago.... But Buffalo isn't Toronto :( Grant St. Elmwood , Hertel, Amherst (The street that connects them to each other lets call it the gateway :) OH ) and The Waterfront all can't be connected by business .... Buffalo just doesn't have the people.... Maybe if you count the burbs but they have there own little towns :)

When I was a kid we ate at The Hatch if at that part of the waterfront and not the other way in Tonawanda .... Then it was onto the Ice Cream that dripped faster then you could eat it..... Near front park it was teds or they had a stand... Watch out for the birds they would steel your food....

But there is a part of me that wonders if say a Mr. Frosty truck or some other company pulled up what would that have done to the ice cream place would it still be open ?

Unless Buffalo brings in more people everything can't stay open ..... That is the ugly truth..... Not enough people and enough money... I still think we are going in the right direction but think we will all ways be a pocket city... We are a small city we aren't NYC, Toronto or any where else....

My point isn't that I really have one... But that we don't have enough resources to support everyone that runs a good place in Buffalo we just don't..............



Permalink: Empty_Buffalo_and_food_trucks_damit_damit_.html
Words: 577
Last Modified: 04/28/13 12:34
Category: buffalo
04/29/12 09:26 - ID#56393
New Store Article

So I admit I haven't had much to say lately.... But ah that is ok I guess... Soon summer will be here and there will be photos from all kinds of events I assume... Would be fun though if I had a cellphone. Then I could post a pix here and figure out how to share from here to twitter .... I also haven't got into the teachers thing cause arrgh.....
Oh yeah the link up there leads to a buffalo news story about a place that opened that some might be interested in... At the least someone might want to go on a Grant St. Run like people do on the strip?
Tiny store is life-changing for city's Bhutanese refugees
By Jay Rey
NEWS STAFF REPORTER
Published:
April 28, 2012, 12:00 AM
Updated: April 28, 2012, 10:47 AM
Today's grand opening of a tiny store on Grant Street near Forest Avenue on the city's West Side may go unnoticed by most, but it's life-changing for Kaji Sunwar and the emerging Bhutanese Nepali community in Buffalo.
Just four years after arriving from Nepal, Sunwar is now a proud business owner. And his new store, Sagarmatha Groceries, is a little corner of the city that his countrymen can call their own.
They owe thanks to some enterprising college students and a local company that also got its start as a small business on the West Side.
"My thinking was when I got to America I would do anything — washing, cleaning, anything," Sunwar said on Friday. "I never thought I'd have a store."
The idea for the store began with the Students in Free Enterprise program at Canisius College.
SIFE, as it's known, is a nonprofit student organization — with chapters worldwide — that creates business projects to better local communities.
The Canisius chapter, which has a few dozen students, wanted to work with the refugee population and came up with a student-managed micro-loan program for small-business startups.
Rich Products, which has long been involved with the student organization, liked the idea and backed it with $30,000.
"Over 65 years ago, Rich's began as a small business on the West Side," said Howard Rich, vice president of community relations. "We are thrilled for the opportunity to give back to the community that supported us."
Once the student group got to know those in the refugee community, it quickly became clear that Sunwar would be their first prospective businessman, said Patricia Hutton, a professor of economics and finance at Canisius, who serves as SIFE adviser.
"He's educated, he speaks English fluently and he knows everybody in the community," Hutton said.
Sunwar, 32, was born in Bhutan, a country in South Asia nestled between India and China, where his father was a member of the royal guard and the family lived on the palace grounds.
But when the king's father-in- law found out the family was Christian, they were told to worship at the Buddhist temple or leave the kingdom. They left.
For years, Sunwar was in a refugee camp in Nepal, where he went to school and lived in a 13-by-19-foot tent with his parents, sister and four younger brothers.
His father's construction job helped pay to send Sunwar to college in India, where he earned a master's in business administration. He returned to Nepal and worked as a teacher to help send his brothers to college.
In 2007, Sunwar went to an office of the United Nations refugee agency to apply for resettlement. In May 2008, Sunwar and his entire family were resettled in Buffalo by Catholic Charities.
"I never thought in my life I'd be an American," Sunwar said. "It is amazing."
In fact, Sunwar thought Hutton was kidding him when she discussed the opportunity to open his own business.
But the Canisius student organization — led by Miguel Lopez, Briana Miller, Brianne Victor and Elena Popova—helped him write a business plan. Then, they stuck with him through the process — everything from applying for a city license to buying store shelving.
"Helping someone find their little niche, that was an interest to me," Lopez said. "I wanted Kaji to be that person to help his community grow. He can be an inspiration to other people."
Sunwar opened the doors to the store at 489 Grant St. a couple of weeks ago. As he repays the low-interest loan, that money will be used for more small-business loans to other refugees.
"I can't express my thanks to them," Sunwar said, "They have done a great, great job for me and my community."
Since Sunwar arrived in Buffalo, hundreds more Bhutanese refugees have followed and settled on the West Side.
They often hop a bus to an Asian market in Amherst to get their traditional spices and foods, so the opening of Sunwar's neighborhood store will make it much easier.
The shelves are stocked with specialty products, ranging from chili pickle to hard cheese from Nepal to beaded necklaces made by women in the local Bhutanese Nepali community. Toward the back, there are used books for people to borrow. More than a store, it's a place for the Bhutanese to gather, to socialize.
Sunwar, meanwhile, has a day job, but the rest of his family will pitch in to help run the store. He's hopeful.
"This will work," Sunwar said. "This will be a good business and I can make it."
jrey@buffnews.com
I chose box instead of " " since I think it is a better way of reading it? Also I admit Canisius send me all kinds of stuff we want money... I never give.. But if they had a way [maybe I just don't know about it] to give money just to this part and not on what ever (basketball/football team) they want to spend it on I think I would give....
2 Things I forgot
A. Yes this story is a bit for
(e:tinypliny)
but then I thought about the fact that on this site there is a big Canisius Connection ... Now if people take that as a positive or negative in their life is up to them.....
B. There are and have been refugees who live right by me... But they don't really talk to me (What would we talk about anyways) now I don't know what country they are from but maybe this might help them?


Permalink: New_Store_Article.html
Words: 1071
Last Modified: 04/29/12 09:29
Category: buffalo
03/28/12 04:39 - ID#56293
Food truck Update
So there is something I need to explain for people who have read stuff on here and facebook..... I am pro food trucks and think they are a great Idea... I'm not one of those people who only see my side all the time... I can see how someone from a certain point wouldn't agree with something or even how they might be trying to do something a certain way.... Well with some thing not all and one can't really know a different perspective unless they have been in that spot....

lloyds Kickstarter Page currently they have like 17 hours to go.... Yes I should have written about this last night....Yes I donated some money but won't say how much... How much you give determines how much you get.... You only get charged the money you give if they make the goal.... They are trying to get a 2nd truck....
So this got a lot of bad press I guess some people got really upset about this.... There was an article in the artvoice about it....

Now on Facebook a few people posted about this and thanks cause that reminded me I wanted to help them out and give some money..... Now the point was brought up about out rage like this is why Buffalo will never be anything.... I'm sorry I don't remember the exact debate. But my point was kinda that I get why people think that a Business shouldn't ask for money.... If you that is taco truck or a theatre company your prices and what you spend need to be that you make enough money on your own..... The other point I was making was that in this town.... The government is so corrupt and they do so little and the people do most things really.... So that makes everything from Panos to saving the trico Building political..... That drives people to be so over involved.... Also Buffalo has a history of doing stupid things like putting a high way in the middle of the park....
Hope these guys get there money and get a 2nd truck.....


Permalink: Food_truck_Update.html
Words: 367
Last Modified: 03/28/12 04:39
Category: buffalo
07/01/11 06:09 - ID#54618
naval Park restaurant ?
So there is supposed to me a meeting to see if they can work something out about getting a place to eat at the Naval Park... My take is after the two articles......

Fontana seeks meeting on Naval Park restaurant
By Mark Sommer
NEWS STAFF REPORTER
Published:
July 1, 2011, 12:20 PM

Updated: July 1, 2011, 4:09 PM

Council Majority Leader Richard A. Fontana said today that he wants to facilitate a meeting next week between the Brown administration and the Buffalo & Erie County Naval and Military Park over a proposed restaurant on the waterfront.

A partnership of established restaurateurs had been prepared to open an indoor-outdoor eatery in the Naval Park this summer, with Erie Canal Harbor Development Corp. offering to pay $200,000 for the buildout.

Mayor Byron W. Brown put on the brakes, claiming he was not consulted in advance by the city-owned Naval Park. He also has said he wants to renegotiate the lease with the cash-strapped museum so it pays a larger share of utility costs, and creates a new revenue-sharing formula.

"What I see as majority leader is an agreement that could happen. I've asked both sides to come together. We're going to meet, hopefully next week, and see if we can get this thing settled and hammered out," Fontana said.

Fontana said he also supports the mayor's attempt to lower the city's share of the museum's utility costs.

"Frankly, what I see the mayor asking for is very fair, it's doable, and I just think the process needs to happen."
msommer@buffnews.com
Here is an Article that Has a little bit of the back story for those that don't read the Buffalo News or online someone gets it at work so that is how I see it and sometimes on line..

City leaders faulted on Naval Park restaurant
Higgins calls delay in opening 'a failure'
By Mark Sommer
NEWS STAFF REPORTER
Published:
June 30, 2011, 12:00 AM


Updated: June 30, 2011, 6:36 AM

Rep. Brian Higgins expressed anger and frustration Wednesday over the failure to get a restaurant open this summer at the Buffalo & Erie County Naval and Military Park on the waterfront.

"There is no excuse for not having a restaurant facility in that building for this season. Next season is not good enough. It should have been done this season," said Higgins, D-Buffalo, a leading waterfront proponent.

The Buffalo News reported Wednesday that Jason Davidson, who owns the Waterline Cafe at Waterfront Village Center and coowns Fables at the Central Library, was going to team up with Michael Shatzel, owner of Blue Monk, Cole's and Brennan's Bowery Bar & Restaurant, to open a restaurant by the July 1 target date in the Naval Park. Erie Canal Harbor Development Corp. offered to spend $200,000 to get the building ready.

Mayor Byron W. Brown complained that the Naval Park, which leases the building from the city, failed to consult him first, and he put the brakes on the project before it could advance.

There have been significant advances at Erie Canal Harbor this summer, and the public has continually listed a quality dining experience as among its top priorities.

Higgins suggested that the inability to get the restaurant open was a failure of leadership.

"I don't care about the bureaucracy; I care about outcomes," he said. "There is no good reason why people of good will can't come to

some kind of consensus about getting an operator in there who can offer something valuable to the public, and then figuring out all the other issues that need to be worked out later on."

"There has to be a will to do the right thing. It's just very disappointing, very, very disappointing," he added.

The mayor said the issue was one of dollars and cents.

He said the city was looking after the interests of taxpayers by trying to work out a formula for future revenues from the Naval Park, which pays no rent and has an annual utility bill that the city pays and that the mayor estimated at between "$140,000 and $200,000."

"What we asked for, essentially, is some sharing in net proceeds," Brown said. "That means when we get to a point in net profitability, the city believes that it should share in those profits. That's what we're asking for."

He added, "While I said in concept I love the restaurant idea and would like to see it happen, at the end of the day the tenant has to negotiate with the owner."

The mayor said the Naval Park had yet to respond in writing to a June 20 letter from the city.

Col. Patrick Cunningham, the Naval Park's executive director, said a response is forthcoming, but he added that the city was proposing to renegotiate the lease with terms unfavorable to the cash-strapped park.
msommer@buffnews.com
So I have Posted These and a former article To Facebook cause I find this interesting and here is my take....
1. Brown Did the right thing I can't believe that I agree with him on this but I do... See they tried to make a deal with the person renting the building not the owner of that building....
2. Maybe it is Just me but the Naval Park is kinda small would a restaurant be a good fit.... Maybe there is room in that building ....
3. Do you really want to bring people into that building who are there just to eat and not pay to see the stuff inside?
4. Now that the Square has moved down to the Waterfront do you really want a place to eat right across that bridge? Reason I say this is if the place is any good they will eat there... Now that T.A.T.S people claim that you going there and eating and drinking is what keeps the concerts free.... Now if this is true wouldn't that also be what keeps the cheap shows cheap as well....
4a. So if there is some band who's music you like instead of paying what ever the high price of food is why not just go to a sit down place and listen to the music for free?
The Hatch and Formally Shanghai Reds... Granted it would be great to have a place that isn't as far down as them... But the news is acting like no one at this end of the Marina would walk down there Is this true? Or would people.... When pressed for time I agree they wouldn't.... But the next question I have to ask is would this new place hurt the Hatch's business ? Maybe a Little.....
5. A couple years ago when there was that pond hockey thing they opened up the parking lots and had it there since the ice was to thin or to soft or something and they decided to keep the marina open all winter long.... Has it anyone come up with a way to use it really during the winter... Yes looking at the ice might be fun but anything like ice skating any thing so that a place to eat would be an all year thing.... In this case if the place in Museum would be a good idea...


Permalink: naval_Park_restaurant_.html
Words: 1210
Last Modified: 07/01/11 06:09
Category: buffalo
12/28/10 04:58 - ID#53346
Waterfront Vs. The Mall?????
So Last Week I had my Birthday off well kinda since I needed my check I had to go get it from work.. So I thought lets go see what stores are at the Mall Downtown.... Before the Galleria and before the young Black High School Kids scared away all the Adults at that out of school time that was a great mall. There where multiple clothing stores and Jewlery places and a Toy store and Record stores. A book store and two news places you could also get Porno Mags.....
What has kept the building going is that Food Court.... I kinda just went through it and didn't look to see what is there... The other thing is that there is walk way to AM&A's (well not used anymore) and there is a walk way to The RAth Building and some other building through the Food Court........
This is an Important Building.... Now there are still a few shops left but not many.... Don't get me wrong there was a very pretty Christmas tree in front of a bank with Security infront thought that might not be a good thing to take a picture of and the mall was decked out but it got me thinking about something...... Why Aren't there more shops there?!
Wait there are supposed to be all these Loft Places some high end and some for students and you have ECC down there. Now above the mall you have that big building not sure what kind of offices are up there...
The Point is during the week you have a lot of people downtown why aren't there a lot of shops and places in that mall.... Well other then the Food Court?
I think there are 2 no make that 3 wait might be 4 not sure issues......
1. People who work downtown and even live downtown would rather shop at the Galleria or what ever mall or Plaza is by there house.. I admit it I lived in Kenmore I would go to tops and target and places over there and not downtown...... Some Of that is what they know. I would rather go where there are a ton of places.... I love the Galleria mall.......
2. To People who live in the city The Elmwood stirp and Waterfront Area are different parts of the city. But to people out side the city or maybe who just work here Elmwood is thought of part of Downtown. So because of that Elmwood Development = Downtown Development hence nothing new in the Mall shopping wise.......
3. Even with all the uncertianity of what will happen with the Waterfront I'f I'm going to open a store I would much rather have it down by the water where you get people in this new, cool, pretty and hip shopping area then a mall that Working people walk through........
4. Don't get me wrong 464 Gallery and Blink over on Amherst and a few new places are great. There are a couple new places on Grant St. There is a movement to get Grant up to the Elmwood Strip... But yet there are Vacant places that may never get rented on elmwood (sweet tooth) or some spots where over the years places can't stay open for the long haul. The Ugly truth is right now there aren't enough people to support all the shops and all the places in Buffalo. To do that you need more people or less shops.....
So at some point I think it is going to lead to the Waterfront Vs. The Mall... I would love to see the mall be aimed at people who live and work downtown and sell clothes or what ever they want to buy after work or maybe even after a play or something...... Then You have places on the waterfront for people who visit Buffalo during the summer for the boating and a beach and the waterpark and the Stadium on the water with the Only NFL team that Plays in the state of NY.
What I figure is this. If someone moves downtown and what they want to buy or do isn't there then they travel someplace to get what they want, once that Habit kicks in they won't buy downtown..... I think that what this means is that with the small amount of $ and small Population of Buffalo soon it will be a battle between the mall and the waterfront for good shops and the Mall will lose and it will be a shame , Hope I'm wrong though...............
A Few Pictues.....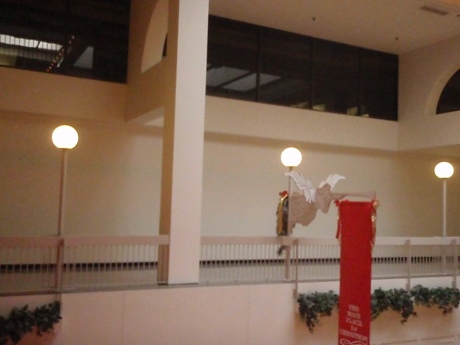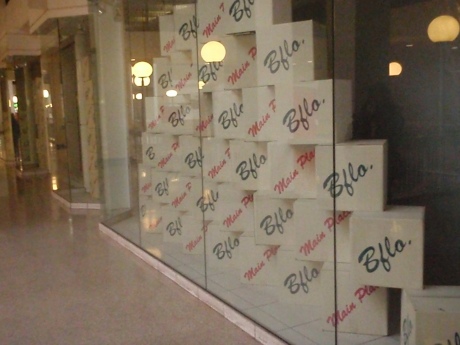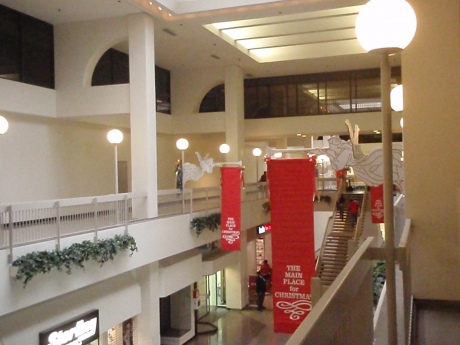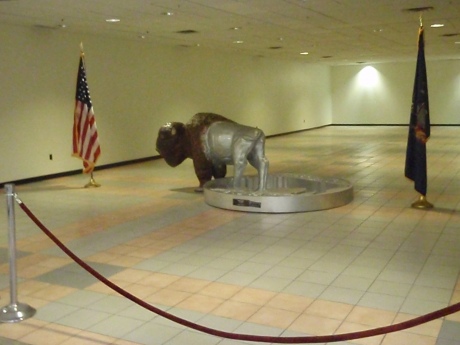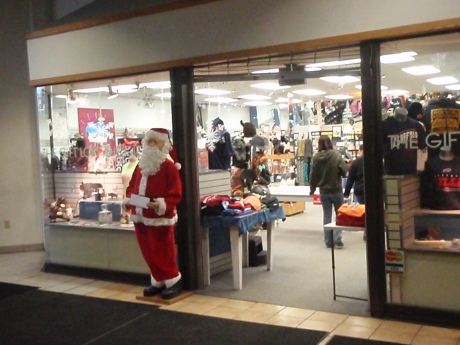 Permalink: Waterfront_Vs_The_Mall_.html
Words: 766
Last Modified: 12/28/10 05:07
Category: buffalo
08/05/10 06:12 - ID#52368
THis HSBC Tower is stupid
So today at work I started to read this story about the HSBC Tower. I had to stop this entire thing is so stupid and so crazy and makes no sense.

1. The Tower they are in is fine and works, you don't need to move anywhere.
2. The signs on that building are so high up everyone in downtown Buffalo sees it, once you know that it says HSBC it is the worlds largest add. You can see that Building on the over passes out by the Boulvard Mall. That is a signature building that you can see way down elmwood (never tested to see how far), that is great advertising and has a value you can't really price.
3. Why build a new building when you have empty space in downtown, Um Hello the Statler Towers anyone???????????????????????

Don't even get me started on the fact that people want to do all kinds of land transfer stuff, when HSBC hasn't even made up their mind. ARGH



Permalink: THis_HSBC_Tower_is_stupid.html
Words: 164
Last Modified: 08/05/10 06:12
Category: buffalo
09/27/09 12:24 - ID#49866
Changing West side
So this Morning I had to get some Cat Food. Let me explain. It is my sis's cat but with her baby now the cat would try to get out and it was just a bit to much, the cat is pretty spoiled and craves lots of attention and adventure. So the cat moved into the mothers house, but that isn't why I wrote this.
So I'm barley awake and walk down to Connecticut st. Now for those who know that Area there have been a lot of Changes. They used to Have the Italian Festival over there and once it moved to Hertel it did come back for one year. Years ago I guess there where a lot of of fires (not sure if I was alive then or not) known as Italian Lightning. But ever since I was very young there was this mural on a side of this building, it was a landmark. It was dark I was coming home from a show (later in life) from the showplace you say that mark and knew where you where. Well it is almost gone.
It was early and I didn't feel like roaming around Near the college so this is all I got.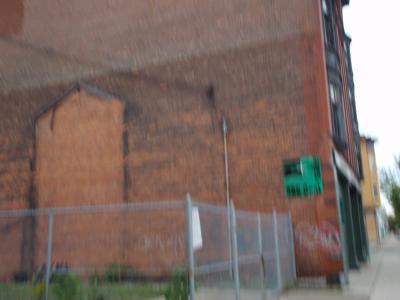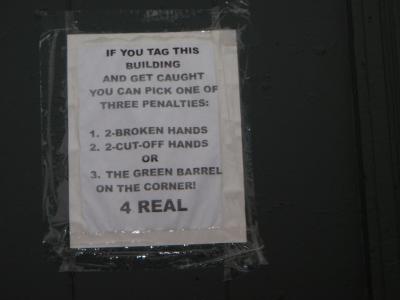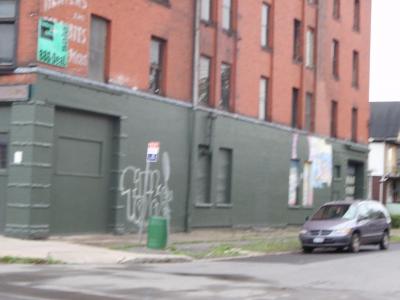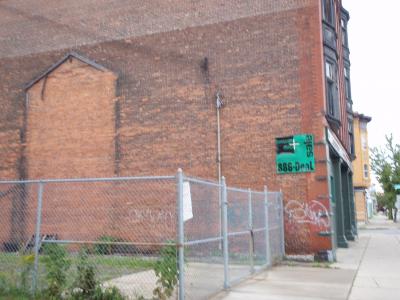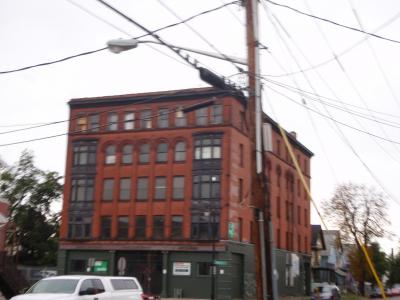 Well Off to go watch some pregame Hope I haven't missed the pick section yet.


Permalink: Changing_West_side.html
Words: 230
<-- Earlier Entries
Author Info
My Fav Posts
This user has zero favorite blogs selected ;(