Category: internet
04/04/08 05:37 - 43ºF - ID#43905
online photos and privacy
So I saw this article on line on Yahoo. At first I thought who are these crazy people suing google over privacy. My next thought was but what happens if they win. Could that mean that anyone who has a house or building picture that shows up on this google service could sue. Could that mean that if I take pictures at a festival and there is a house in the background the owners of the house could sue me for posting the picture on line? I do understand that people have a right to there privacy and security for there home. But I think that as long as there is nothing that shows who lives there or a car with the license plate showing or anything that gives away information like that then privacy isn't violated. We aren't talking about taking interior pictures of someones home, that would be different. In any event it is an interesting article and thing to think about.
Couple sues Google for posting house pix

By JOE MANDAK, Associated Press Writer 38 minutes ago

PITTSBURGH - A western Pennsylvania couple has sued Google Inc., saying pictures of their home on its Web site violate their privacy and devalued their property.


Images of the home Aaron and Christine Boring bought in the Pittsburgh suburb of Franklin Park in October 2006 appeared on Google's "Street View" feature, which allows users to find street-level photos by clicking on a map.

"A major component of their purchase decision was a desire for privacy," according to their complaint, filed Wednesday in state court, which also says the couple suffered mental distress.

The images must have been taken from the couple's long driveway, which is labeled "Private Road," and that violated their privacy, according to the complaint.

To gather photos for Street View, Mountain View, Calif.-based Google sends vehicles with mounted digital cameras up and down the streets of major metropolitan areas taking pictures. Many other companies take real estate photos the same way.

Google spokesman Larry Yu said the site indicates that property owners can get the company to removed images if they cite a good reason and can prove they own the property depicted.

"We absolutely respect that people may not be comfortable with some of the imagery on the site," Yu said. "We actually make it pretty easy for people to submit a request to us to remove the imagery."

If the Borings made such a request - especially if they told Google its photos must have been shot from their driveway - Yu said he is confident the image would be removed.

The couple's attorney, Dennis Moskal, said the point is that the Borings' privacy was invaded when the Google vehicle allegedly drove onto their property.

Removing the image won't undo that damage, nor will it deter the company from doing the same thing in the future, Moskal said.

"Isn't litigation the only way to change a big business' conduct with the public?" Moskal said. "What happened to their accountability?"

Yu declined comment on the suit itself because the company was still reviewing it.

Google is not the only Web site with a photo of the Borings' property.

The Allegheny County real estate Web site has a photo, plus a detailed description of the home and the couple's names. Similar information, including pictures, of nearly every property in the county is on the Web site.

Moskal said the county's image appeared to be taken from a public street.

"The county's not trespassing," Moskal said.

Moskal said his clients did not wish to speak to the media. The Associated Press could not find a listed phone number for them.

The Borings paid $163,000 for the property, according to the county Web site. The county describes the home as a single-family, four-room bungalow with a full basement. The one-story frame home was built in 1916 and sits on a property that's a little less than 2 acres.

The home is 984 square feet with a fireplace and central heat and county assessors graded it as being in "Fair" condition. The county Web site does not mention the property's two detached garages and swimming pool, which are visible in the Google pictures and are mentioned in the couple's lawsuit.


Permalink: online_photos_and_privacy.html
Words: 707
Location: Buffalo, NY
Category: reality tv
04/03/08 05:36 - 56ºF - ID#43887
"The Real World" Awards
So last night I caught this show on MTV called the Real World Awards. It was an hour and a half and there is some 2 hour version on Friday. It was also kinda a reunion also. The thing that was interesting is it didn't seem like there where that many awards, but that is just me. I guess when this next season starts it will be the 20th season. I have not all ways watched it but some seasons I have been really into it. It is tough to believe it is really 20 years. I don't know if I had MTV when it first came on. Well wait 20 years isn't really right 20 seasons but not sure how many years ago it started. There was a small part on how issues in peoples lives where reflected in the show. I know some people really can't stand reality shows and think that a lot of it is all about the drama and some of that is true but that isn't all ways the case. I would say that the Real World at least started out as very good. I would still like to see what they call "The Real-Real World". What it would be is you go to a city and take anywhere from 4-8 people and make them stay to gather in the same house and film it. It is TV so they would all still be hot. But I think that might get more interesting. One thing that makes the real world a little hard to believe is that the houses are all ways these amazing houses that no one really lives in. One other thing I would like to see is the stuff that is two hot for TV. I have never seen big brother but each week on Showtime I think they have like this 3 hour maybe it is 2 hours called big Brother after dark. I would like to see maybe an hour show on a pay channel of stuff each week that MTV couldn't show. It could even be on right after the show ended on MTV. For some reason looking into other peoples lives is fun sometimes. For anyone who says no it isn't what are you talking about, let me remind you that when you read someone else's blog that is what you are doing. Yes you are reading there version and only there side of the story but it is really the same thing. I had some other points too but I kinda blanked on them.



Permalink: _quot_The_Real_World_quot_Awards.html
Words: 422
Location: Buffalo, NY
Category: work
03/31/08 05:45 - 54ºF - ID#43851
Great work ethic isn't all ways great
First of all if anyone from work is reading this it isn't personal. I do understand that there is a difference between how people are work wise and personally and try to separate that. I think I do a god job of that but it isn't easy. I wish I could have written this in the morning when I was more pumped up and a wake.

I think that I have a good work ethic. I don't think I'm the only one like that. But sometimes having a strong work ethic can be bad. I'm not saying that it is bad, but if it is to strong then it can cause problems. For example when you want to do a really good job then when things are not how you think they should be or could be or when there are things that bother you they are worse. When you care a lot you can't really just go oh well who cares. The other problem is that if you decide that you are not going to care about that "little Stuff" then that will effect how hard you work. Lately work has been driving me a little crazy. I'm not saying that I don't like where I work or anything but sometimes where you work just gets on your nerves and lately it has been on mine.

That being said I do like to goof around some and still have fun at work. That being said the work still should come first and be the main focus not what is done after the fun and goofing off. But just because you have a good work ethic doesn't mean you do the most work. There are other factors like your abilities and the type of person you are. For example someone who hates to work but who is a stock boy might work super fast and get everything thing filled then go fuck off in the back for a few hours then come back out and check everything out a little bit before they have to leave and then quickly fill anything else they need to. But then you can have someone with a great work ethic but they are an over organiser and planner so they think about how they will save all this time and plan all the shit they have to do out and then wind up doing so much thinking that they don't wind up doing really anything at all.

On a side note I ordered Wrestlemania Last night and it was pretty good. I heard on the radio that some people got hurt from some pyro that went off wrong at the end. I'll have to look that up. I wonder if this will cause WWE to not do pyro anymore. I doubt it since the event last night was outside and there is wind and stuff that might have been a factor.






Permalink: Great_work_ethic_isn_t_all_ways_great.html
Words: 487
Location: Buffalo, NY
Category: photos
03/29/08 04:57 - 34ºF - ID#43824
World of Wheels 2008 updated
So today I went to The World Of Wheels at the convention center. I got there and there was a pretty good crowd but it wasn't too bad you could see all the cars. Some of them where classics and then some where pimped out and then some where motorcycles. I had a good time and really liked the Hamburger I got. I won't post all my pictures but I'll put up a lot of random ones. Here they are: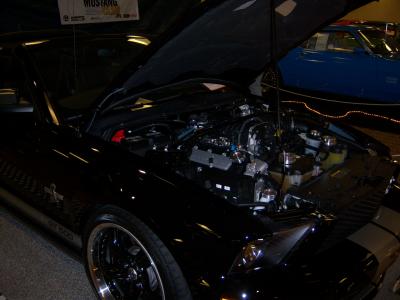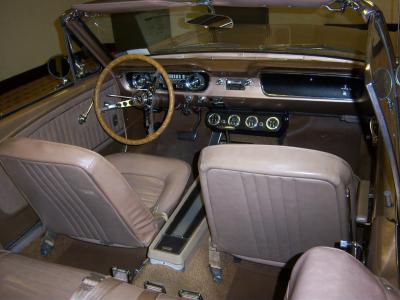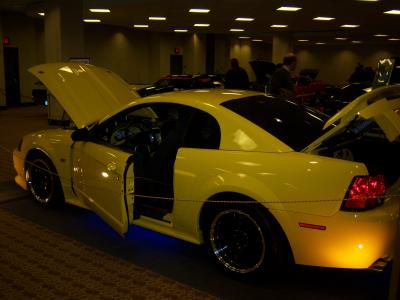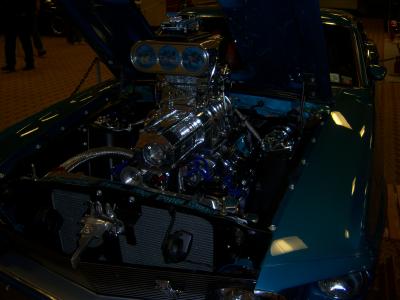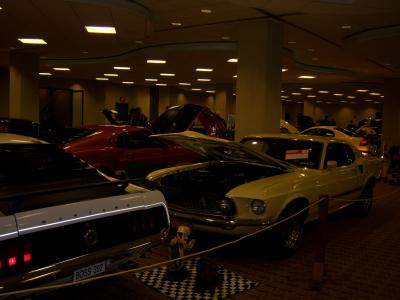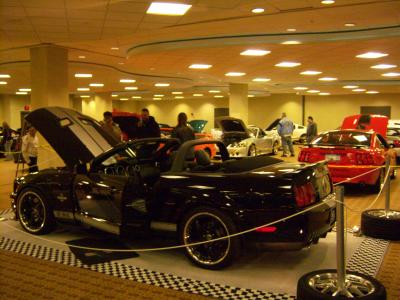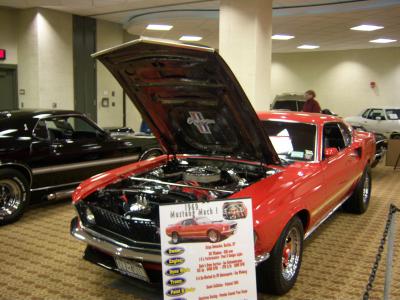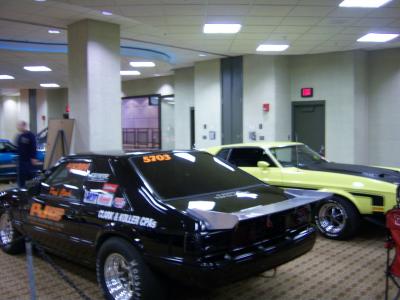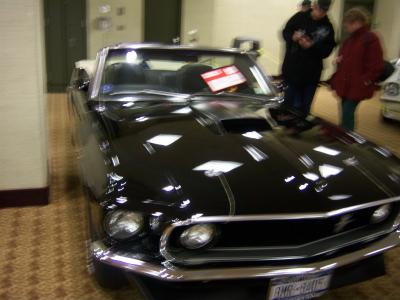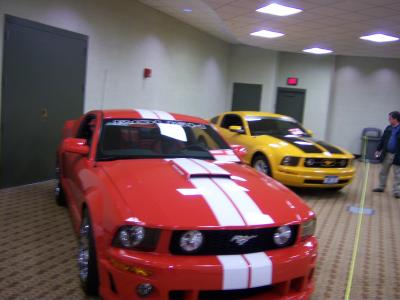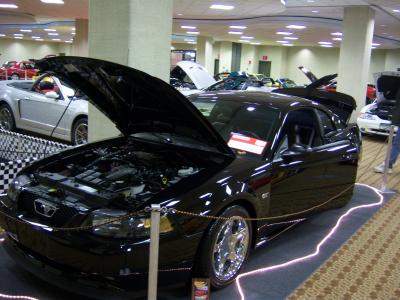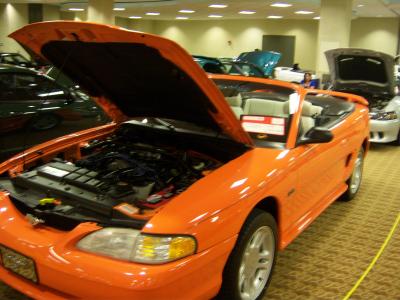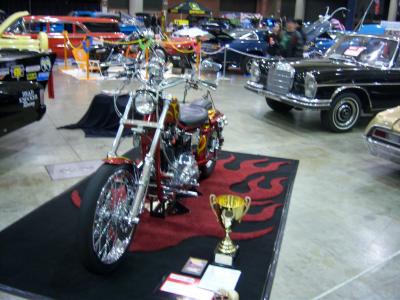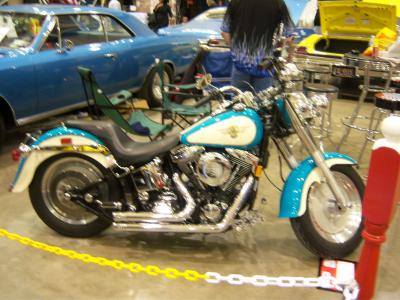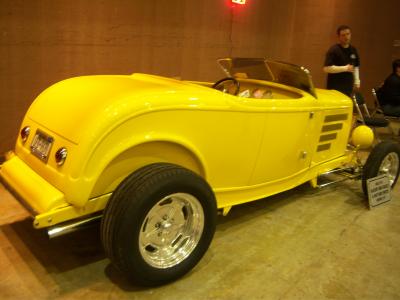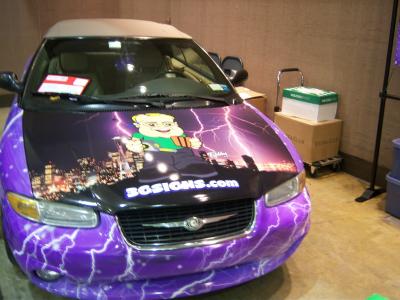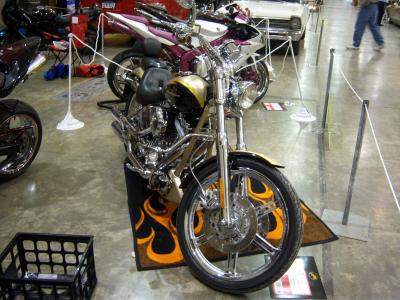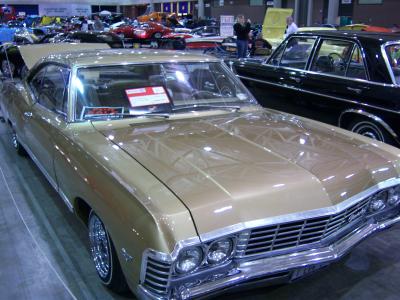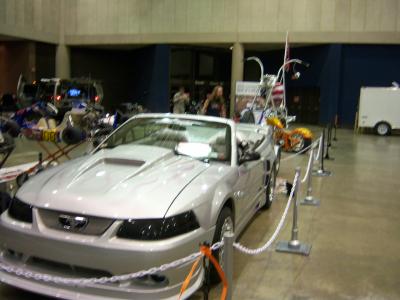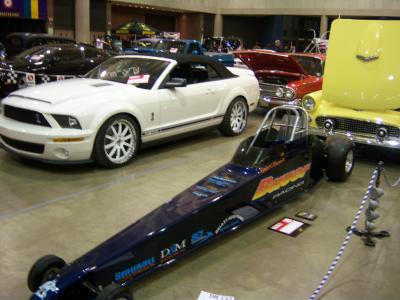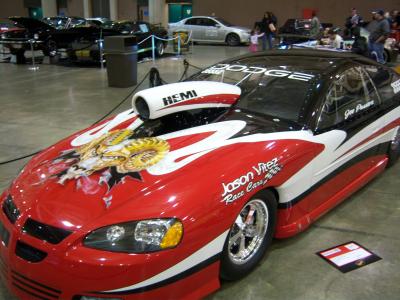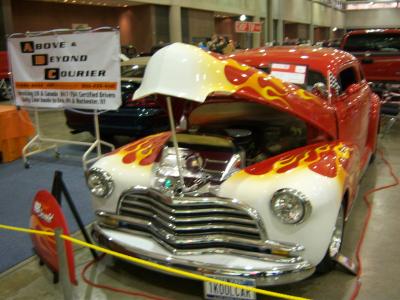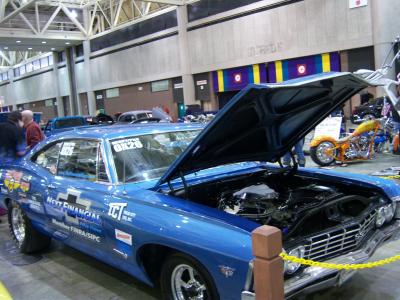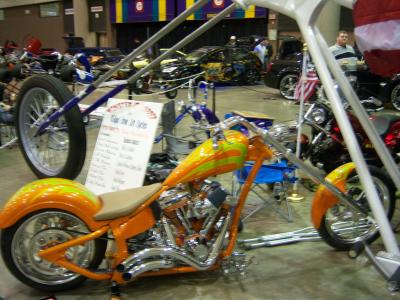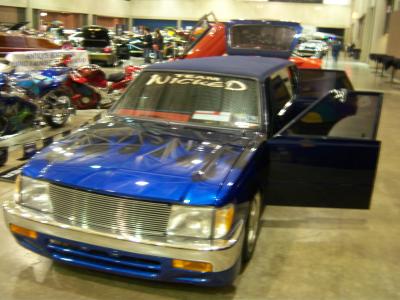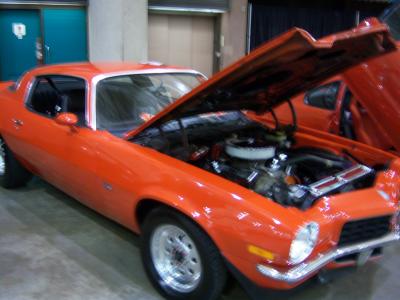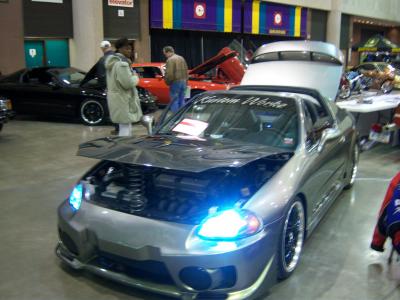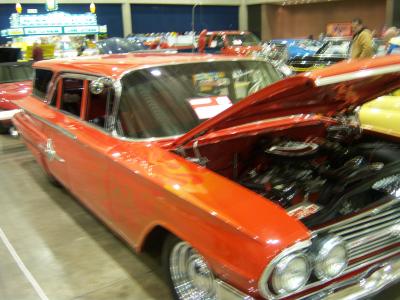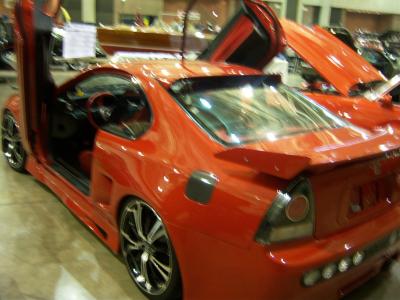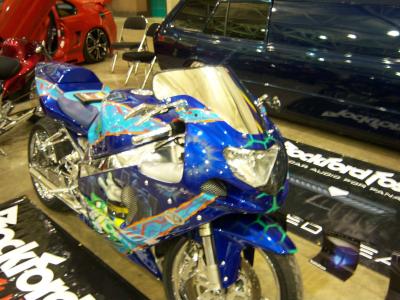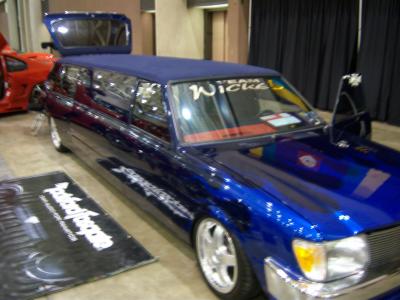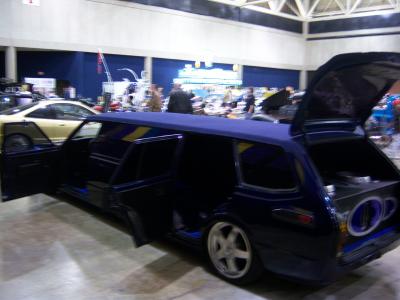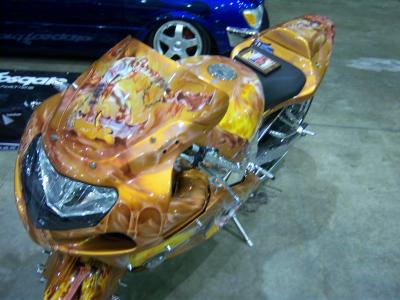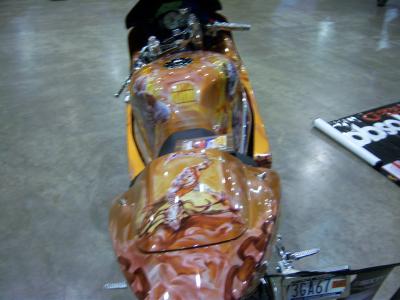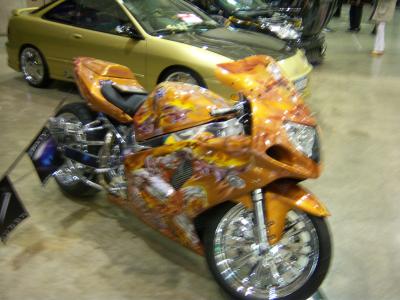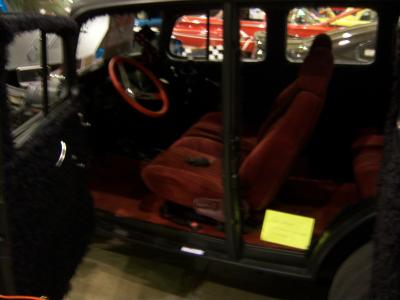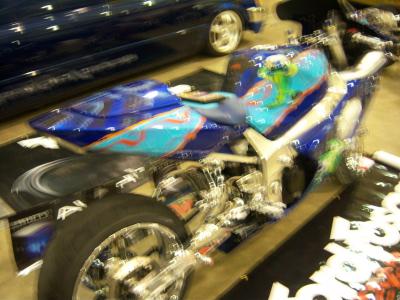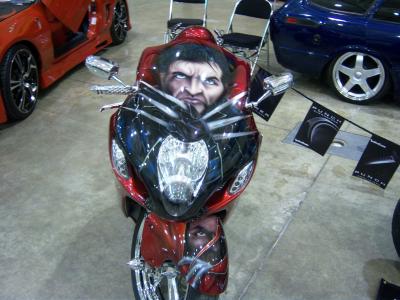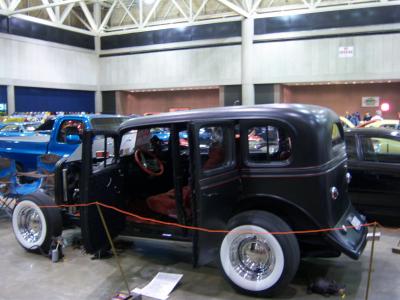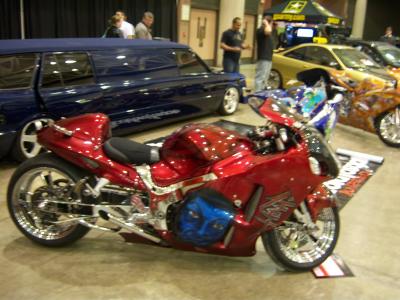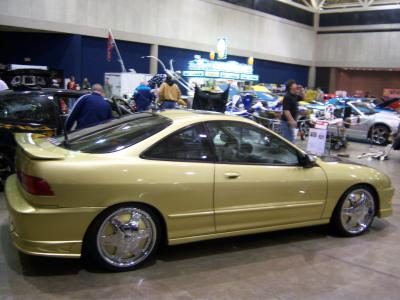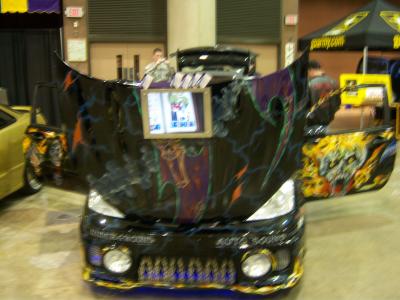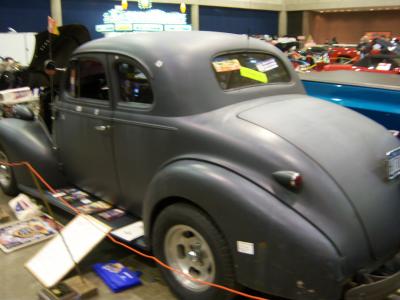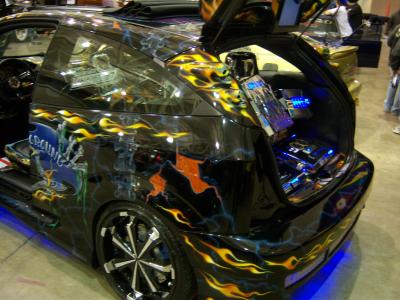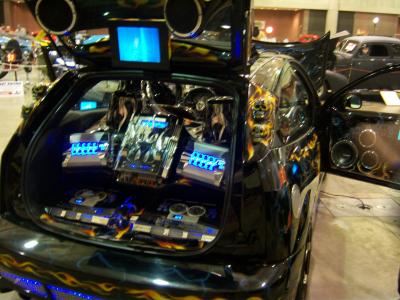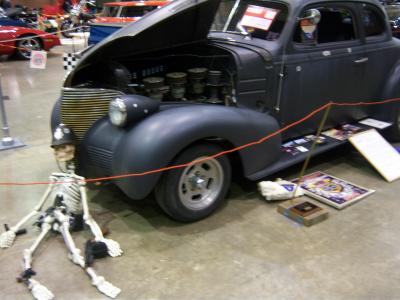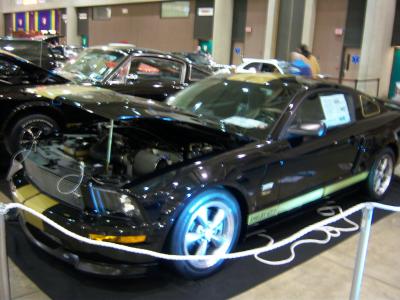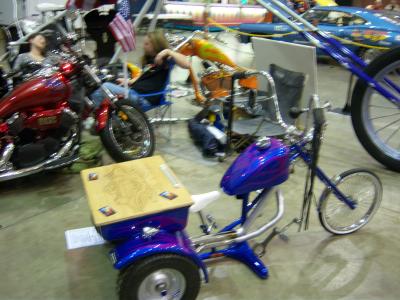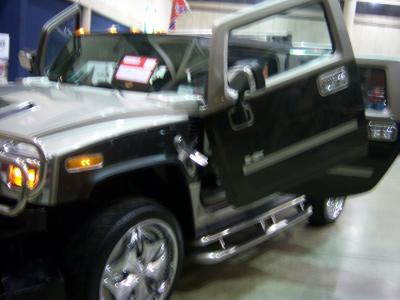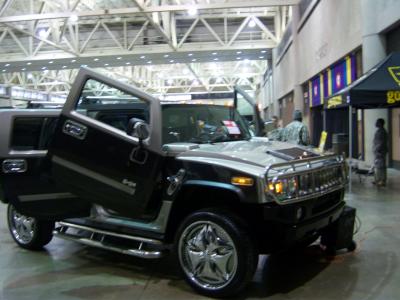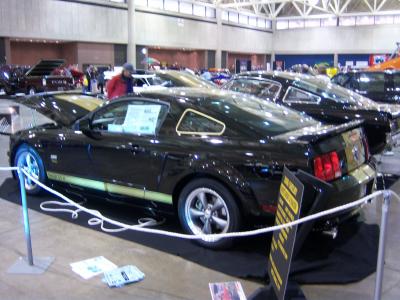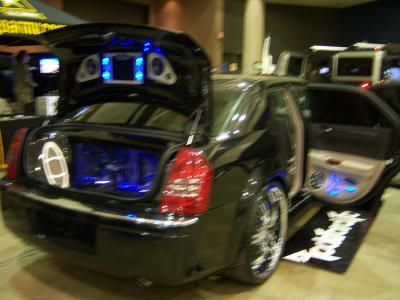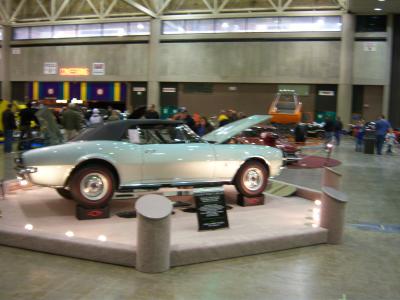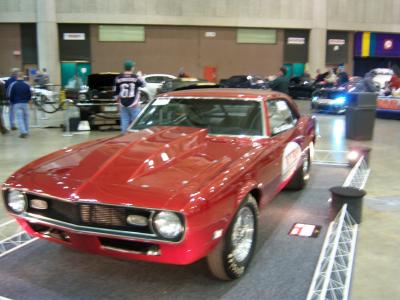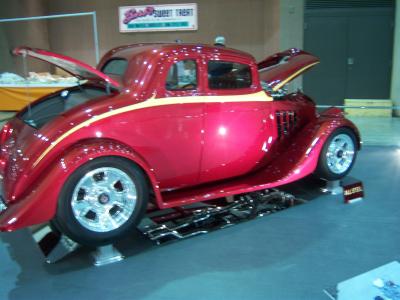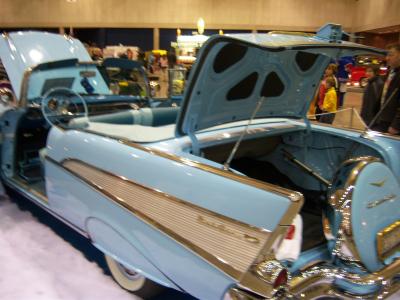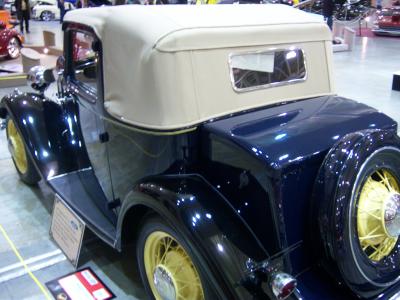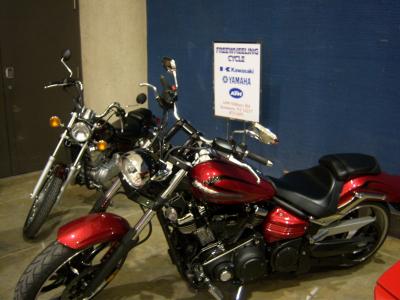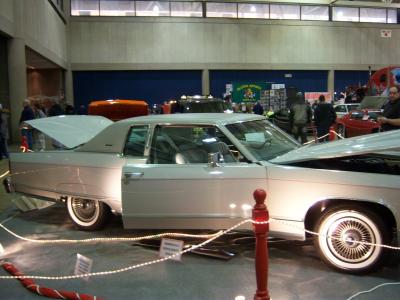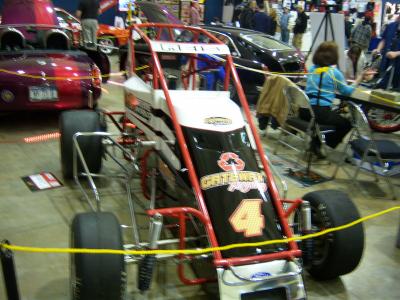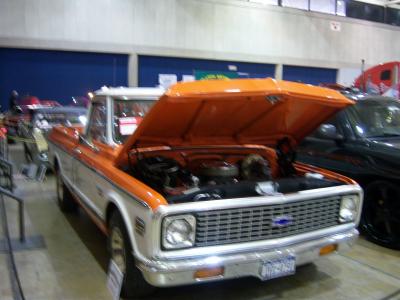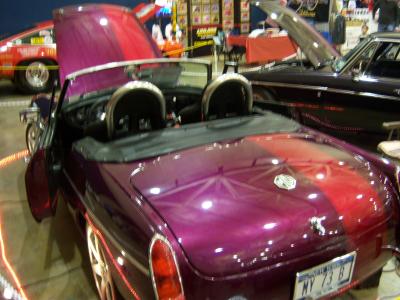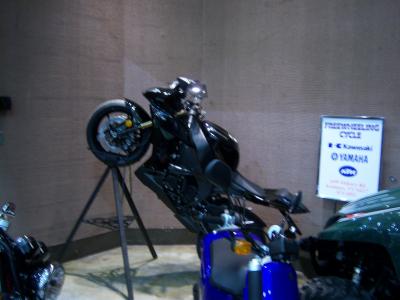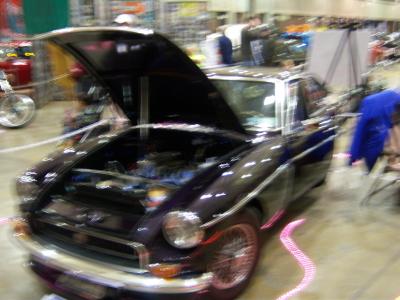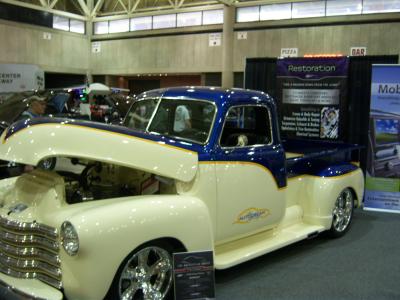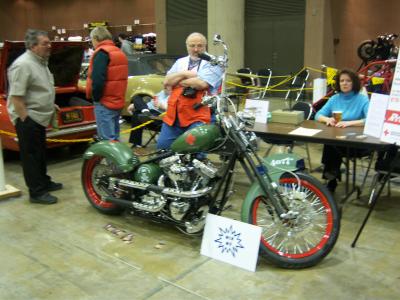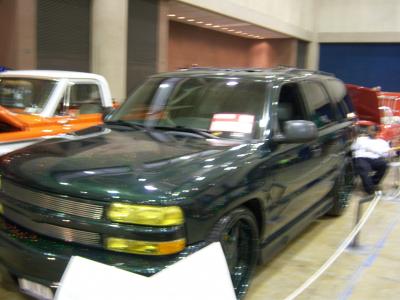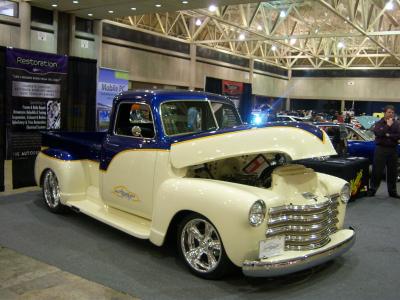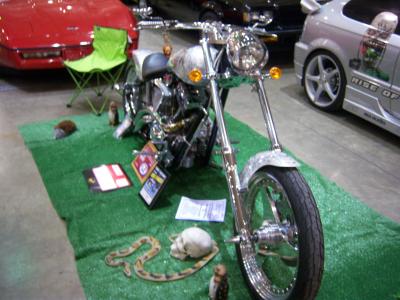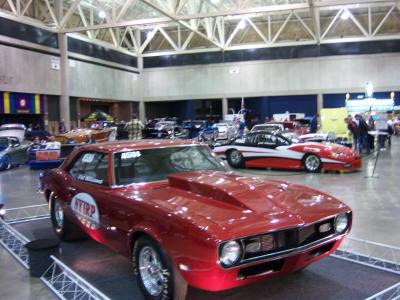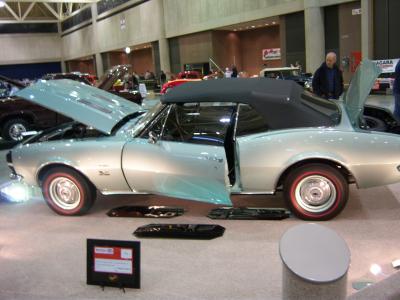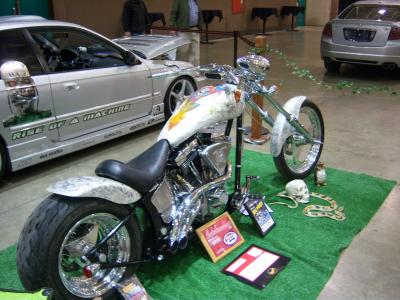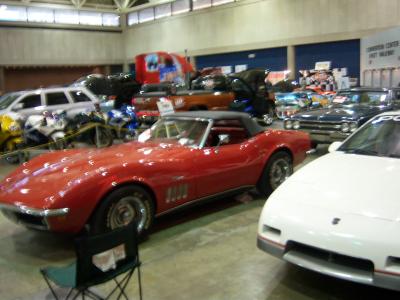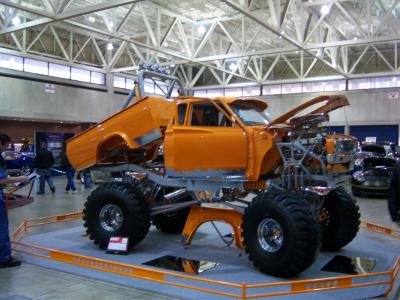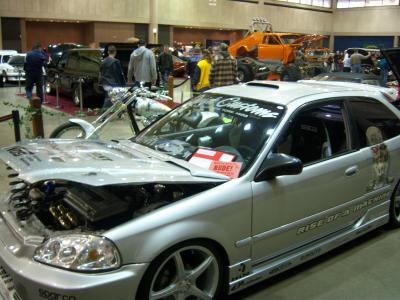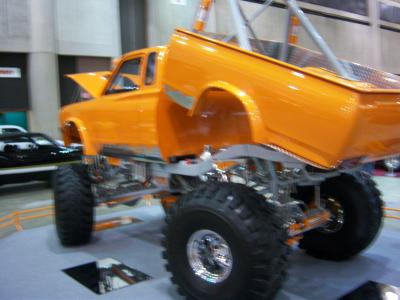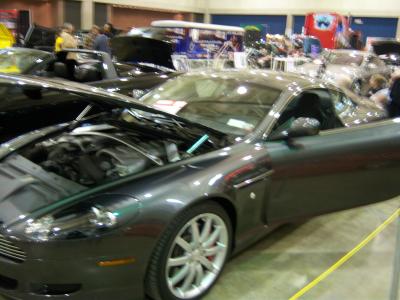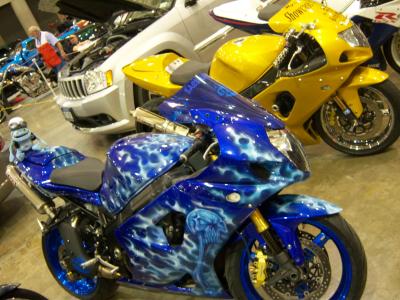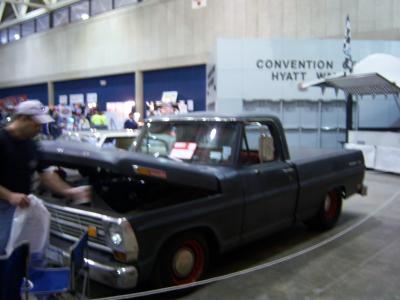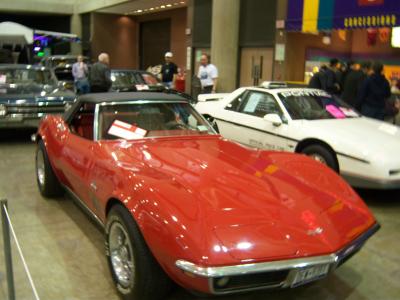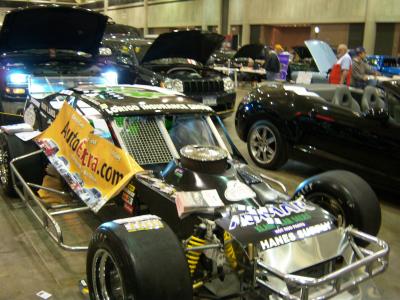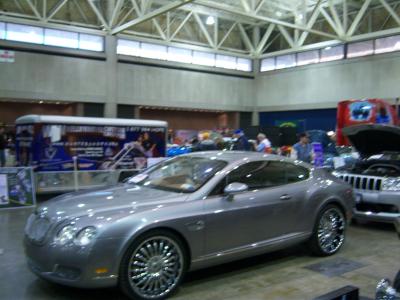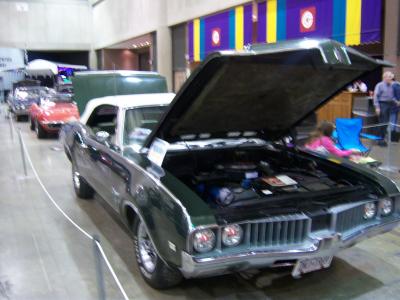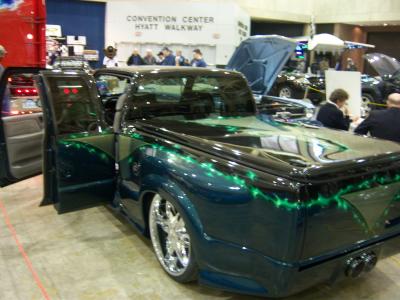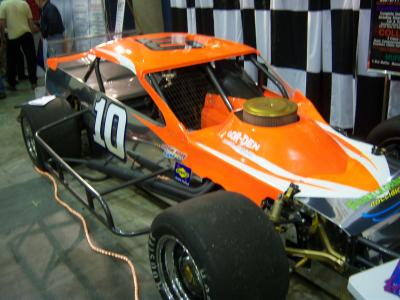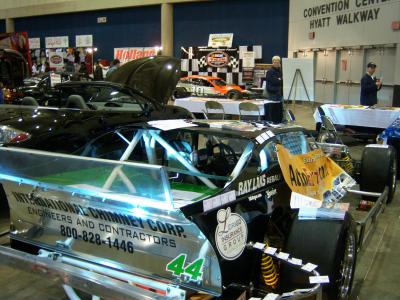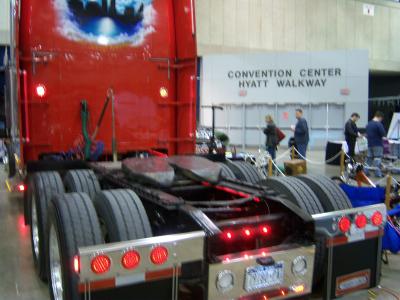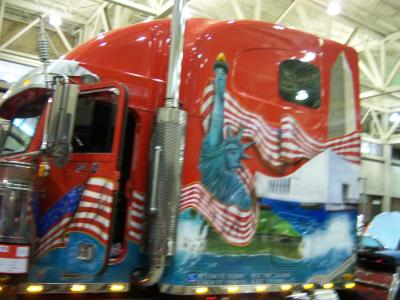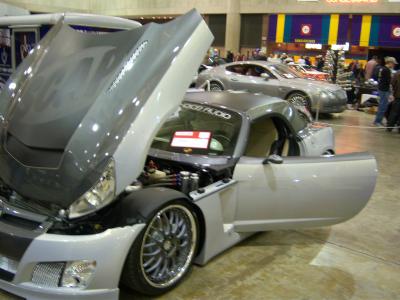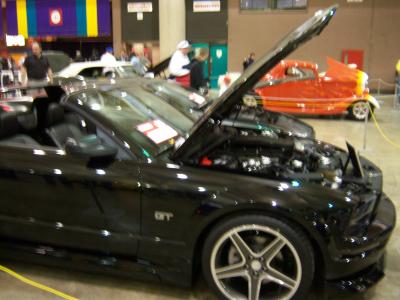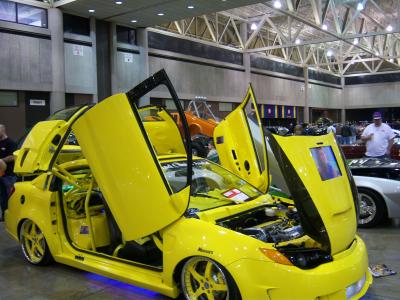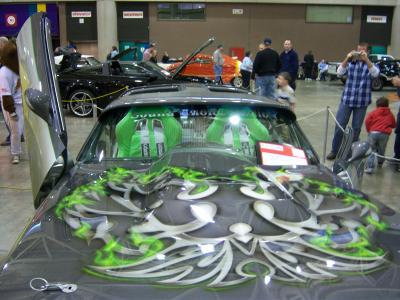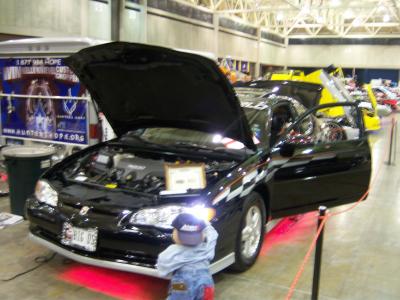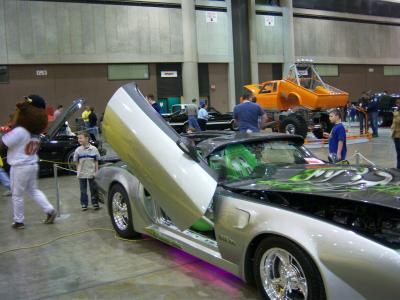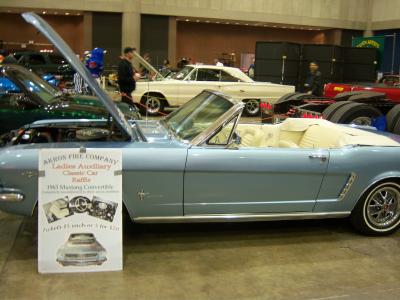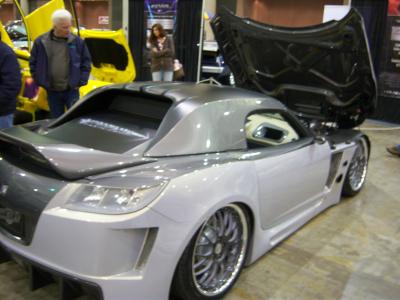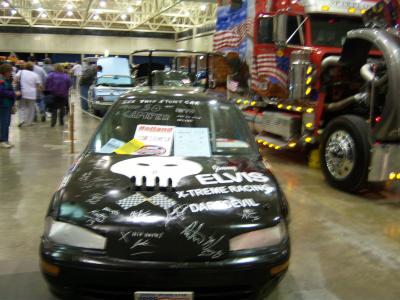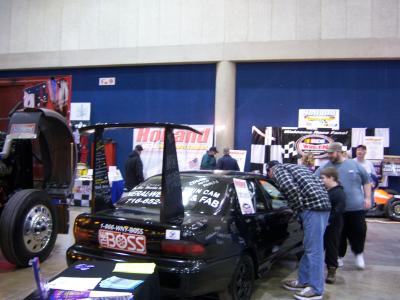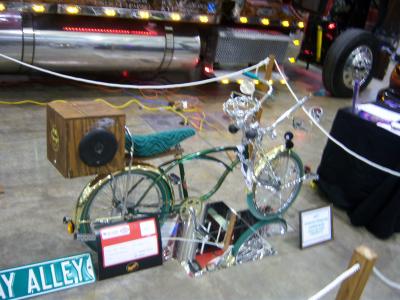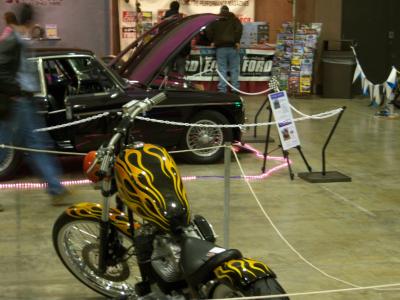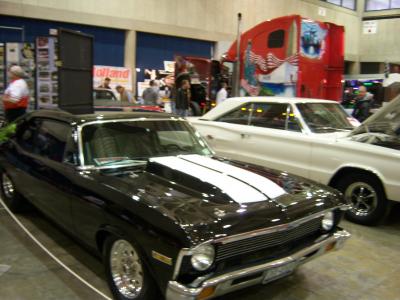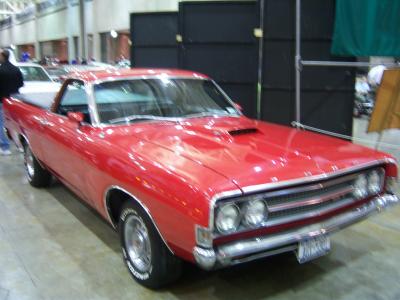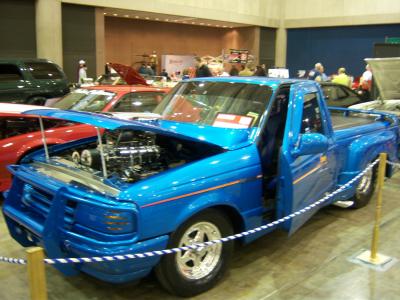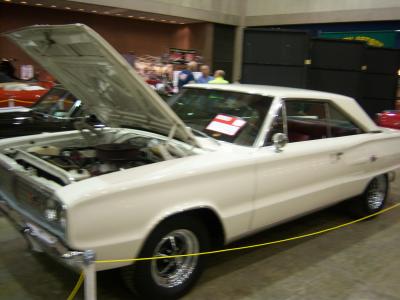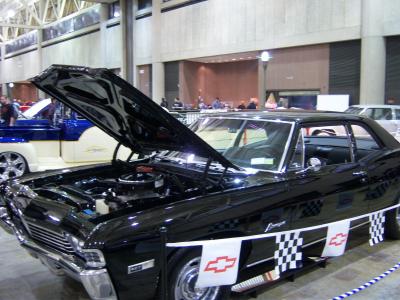 If you made it to the bottom of these pictures then I would say you like cars and should go to the convention center. It was $12 and I had a coupon that took $3 off that price. It didn't get picked randomly but I also didn't go to the end of my photos either but there is this really cool huge Motorcycle there that with out seeing it is hard to describe. The mustang room is pretty cool to. There is so me amazing paint jobs on some vechiles. The things with pictures is that the show only part of the car you can't really see the interior or all the angles. There was this one pretty sweet looking car with skulls on in black and white. I don't have my pictures up on Webshots yet but hopefully Sunday I will have time to put them up. My computer is moving slow otherwise more pictures would have gone up. I will admit that there where a couple cars I saw last year like that semi but the ones that I did where pretty cool. There was a Bently there and a few really nice classic cars there also.
Hey why not throw in a bonus 6 pictures and see what we get.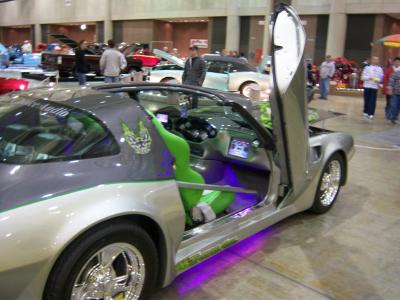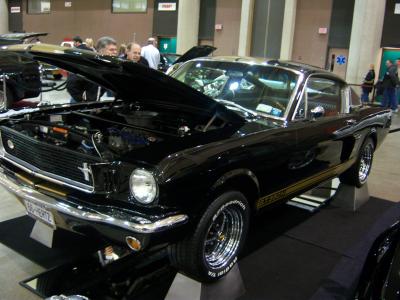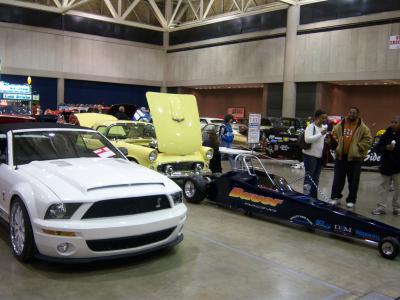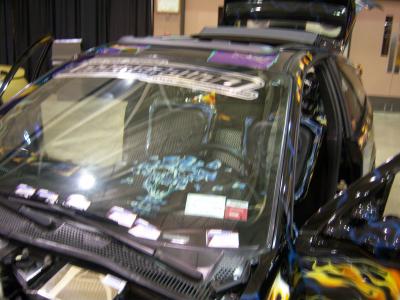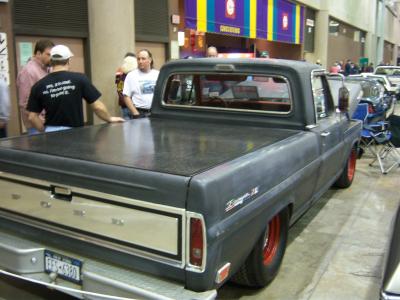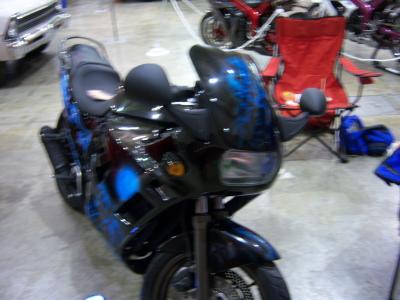 Just to clear one thing up the reason that the photos are random is first of all it would take to long to put them all up here. Second of all and more importantly I guess with my old camera the software was different and when you used estrip you knew what the picture (small version) was but now you don't so I just do it randomly. Hope if people read this it didn't bore you or if you did that you went to another journal.
I just wanted to add that I have a lot of my pictures on photo hosting site called webshots. I myself like that site a lot. I think it is a great site to put pictures up on. Back to the car show, I wanted to remind everyone that it is still going on today I think from like 10 to 10 but not sure I'm not sure if this will show up as a link or not but if anyone wants to the can at least copy and paste the link then. My webshots album isn't in order that I took the pictures but nothing is timely so it doesn't really matter.



Permalink: World_of_Wheels_2008_updated.html
Words: 613
Location: Buffalo, NY
Category: snow
03/28/08 06:28 - 34ºF - ID#43818
3rd snow post
So first of all in my last post I mentioned world of wheels that is currently going on, I'll be going on Saturday sometime and hopefully that will be my next post. So I was going to write about the snow and this is currently the 3rd one about it from today. So here are my thoughts about the snow.

First of all since in don't snowboard or ski I'm sick of the snow and winter. One of the reasons why winter seems so long is because it can snow around Halloween and still snow at easter. I have had easter dinner (late in the year) and it has snowed before. But the other reason is the way the year is broken up by winter. The new year starts during the winter and then ends again in the winter so it makes it seem even longer then it is.

So I had heard that there was a snow fall warning or what ever they call it. As it rained last night I didn't think it would turn to snow but it sure did. I wish when I woke up this morning I took my camera out side. The snow was so pretty. It was the way it just kinda sat on the trees and it really looked very nice. So it was odd that it looked pretty and yet you could be tired of it at the same time. That being said I wouldn't be shocked to see it snow one more time during this early spring season. But that is Buffalo it is better then floods and Huricaines so I guess the snow isn't so bad in comparison.



Permalink: 3rd_snow_post.html
Words: 279
Location: Buffalo, NY
Category: events
03/25/08 06:25 - 37ºF - ID#43789
World OF Wheels this weekend

This weekend is the world of wheels custom car show. Last year was pretty cool. I assume that the cars won't be the same this year. I thought I would put up a few pictures from last years show.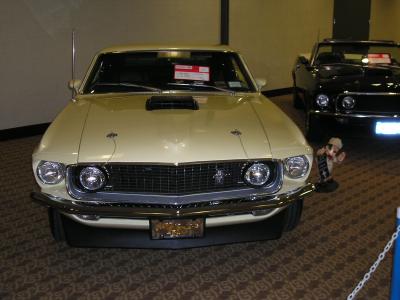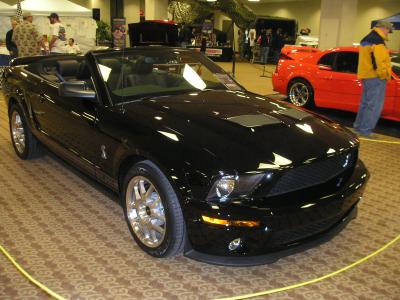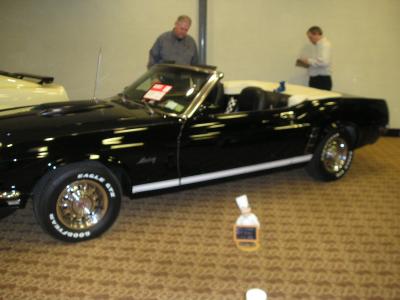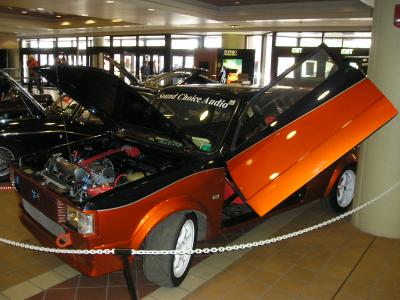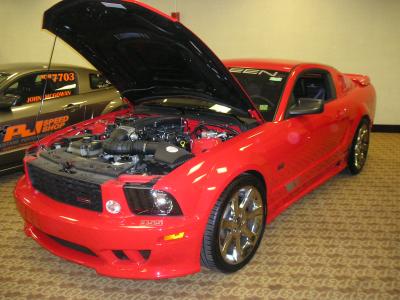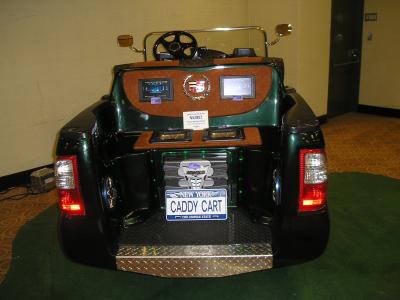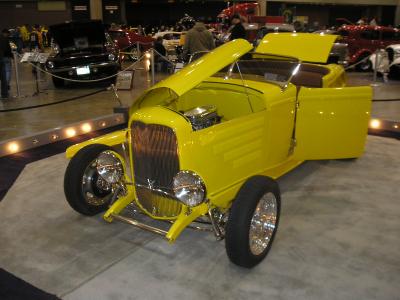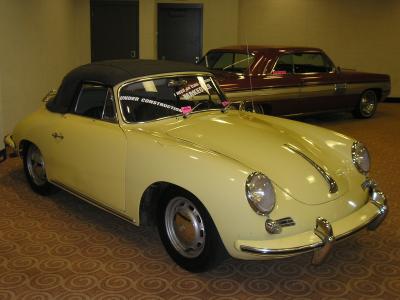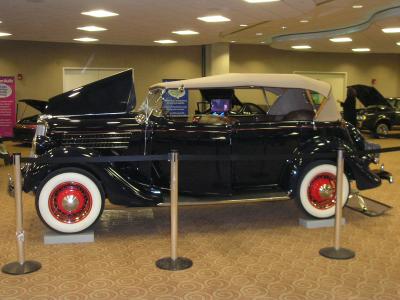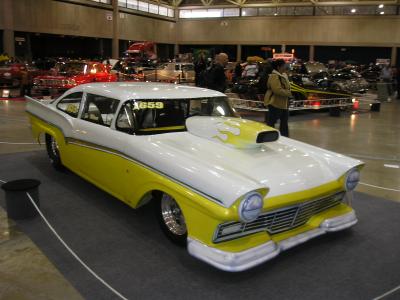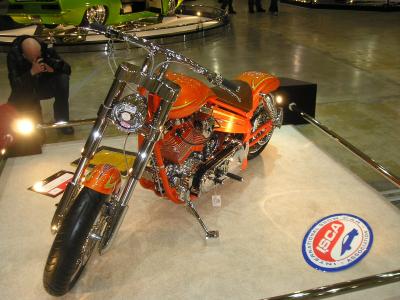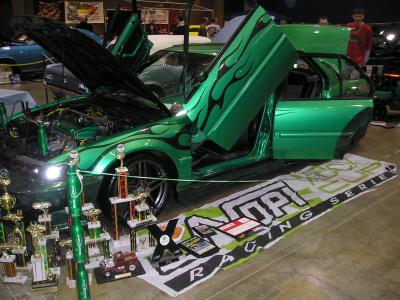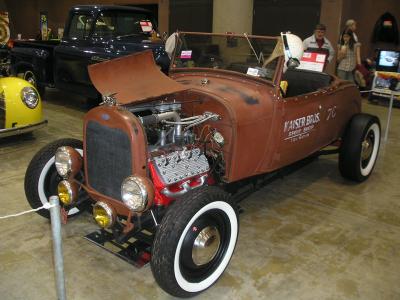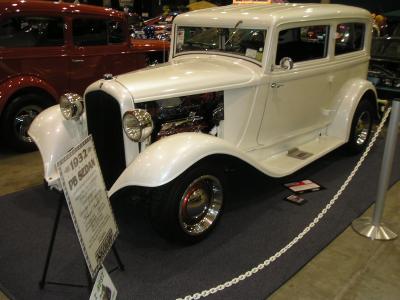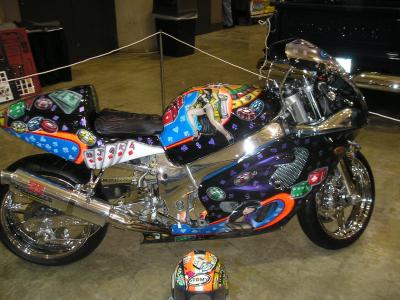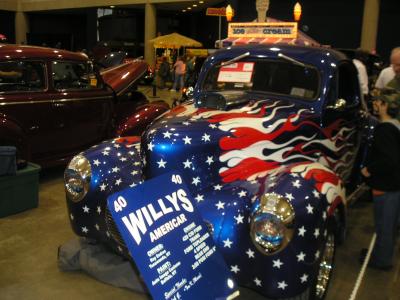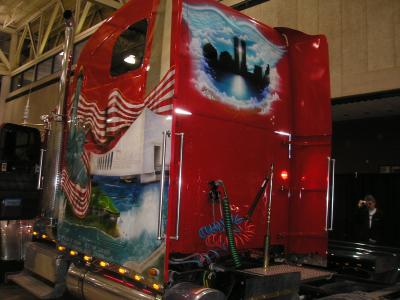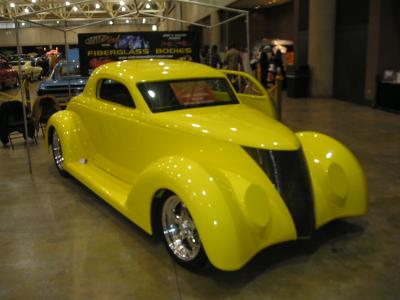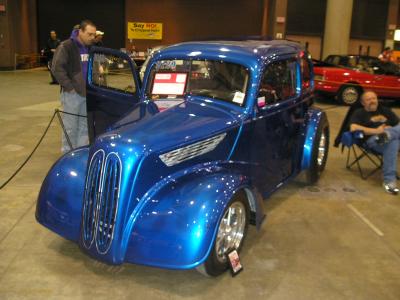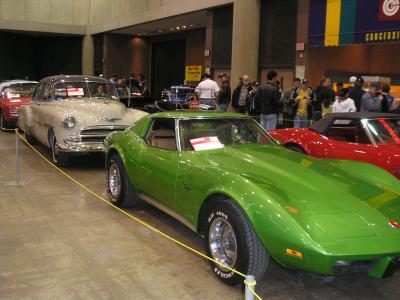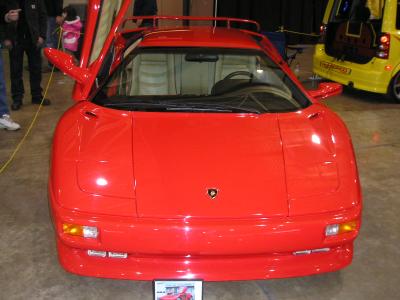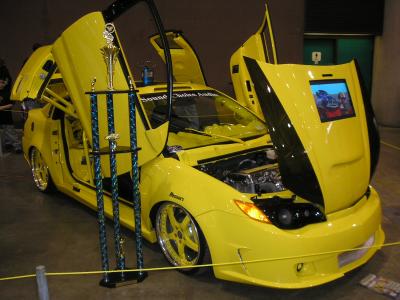 The Thing I liked is that there was a good variety of cars. You had a mustang club room that was all mustangs. Then there was a custom room. That had things that I would call pimped like a golf cart with tv's and a truck with flip up doors and the entire back area speakers. Then of course you have the classic style cars. then there are the classic with the new fancy flames. Then there are muscle cars. There where even trucks and Motorcycles. I really liked the painted semi truck. I thought it was a lot of fun last year and there site mentions there main car will be a big surprise and I wonder what it will be this year.
I didn't really read any old blogs from last year. But when I was looking up the pictures they were in the same album of St.Mats. A quick recap shows
(e:lilho)
,
(e:ingrid)
,
(e:jenks)
,
(e:theecarey)
, bubbles and a bunch of other
(e:peeps)
. That doesn't seem like it was over a year ago but I guess it was.


Permalink: World_OF_Wheels_this_weekend.html
Words: 277
Location: Buffalo, NY
03/23/08 05:00 - 33ºF - ID#43770
Bandits Easter
So I hope everyone is having or had a nice Easter, and for those of you who are Polish Dyngus Day on Monday. Mine has been pretty good so far. Last Night was the Toronto Rock Vs. Bandits game and the Bandits did wind up losing. Since I don't have that many pictures going up to explain what happened (buff news has a story in the sports section). The bandits where out played and looked like they where playing wildly. They had to change goalies near the end the one guy had faced 50 some shots. It is to bad Buffalo couldn't have played better, I still had a good time, but a win or at least a better game would have been good. Buffalo got out to a quick lead and then Toronto changed goalies and got much better after that. Even though Here are a few Random pictures.
Buffalo Before the game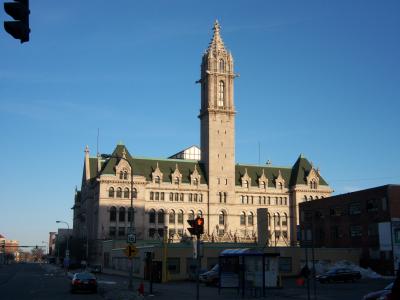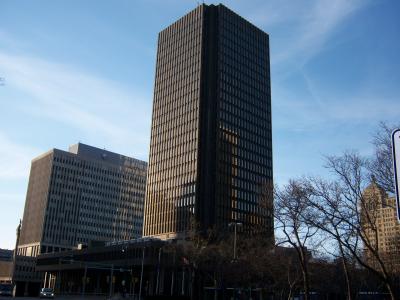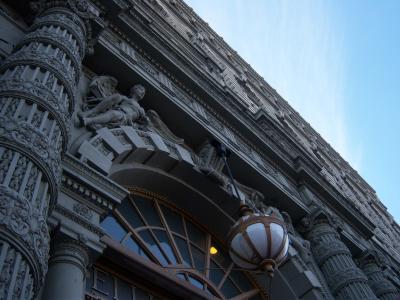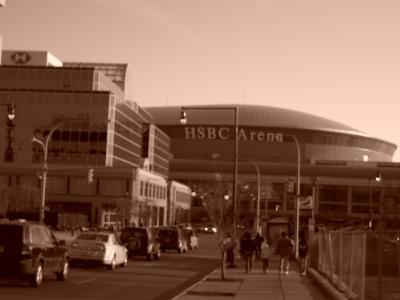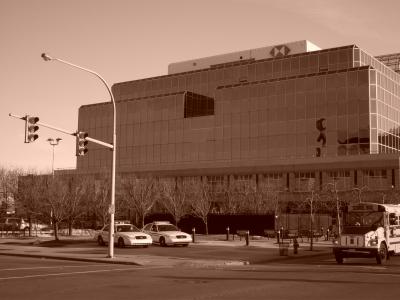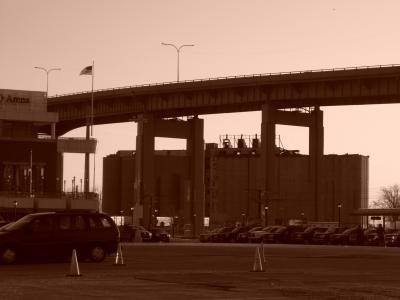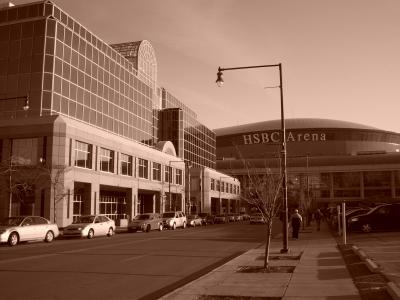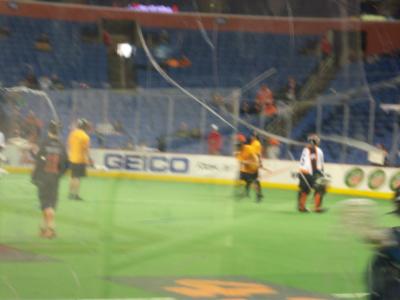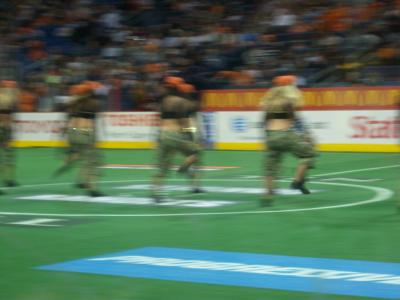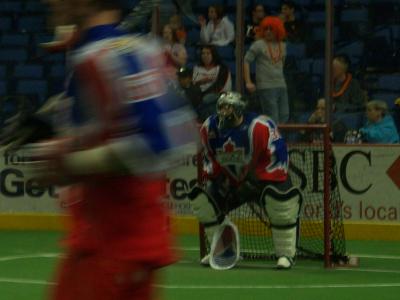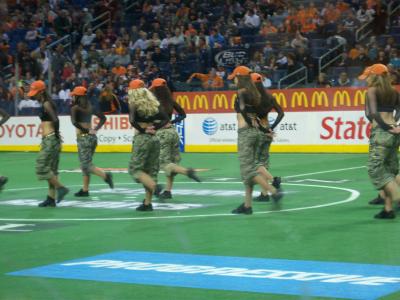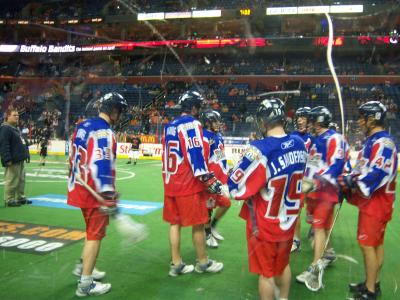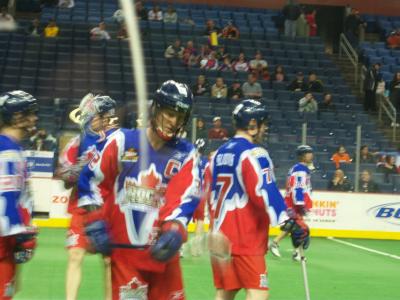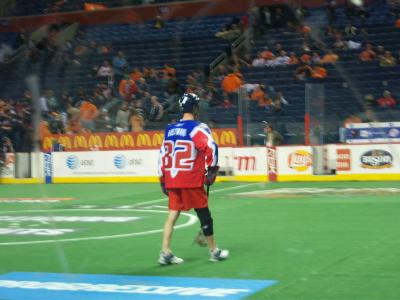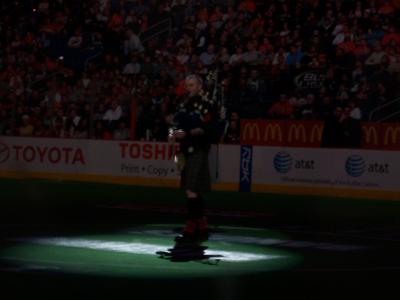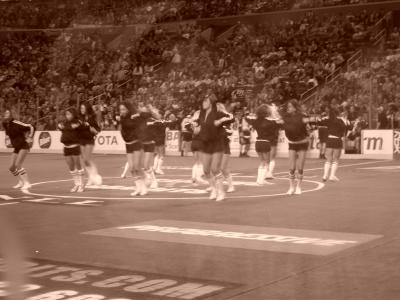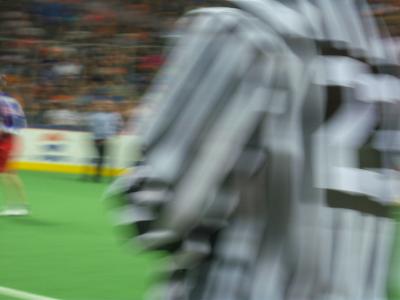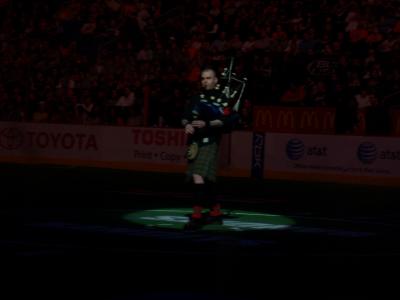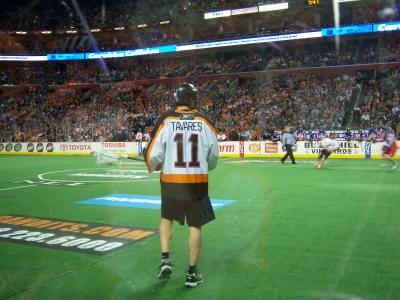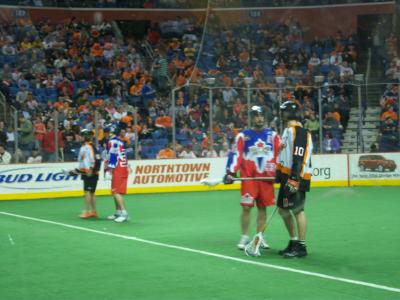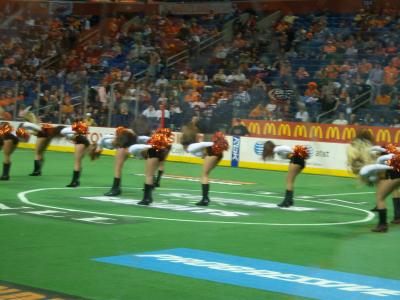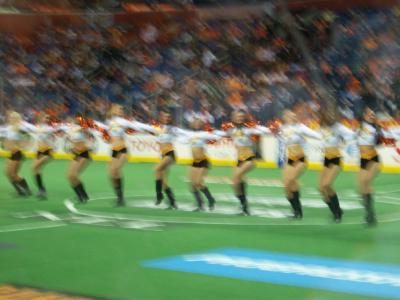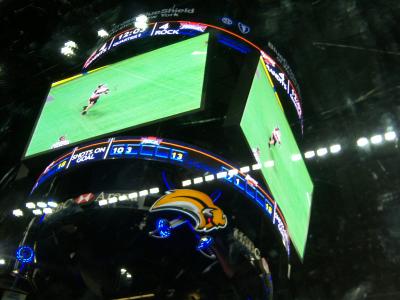 The Weird thing is that when the bandits don't win putting up the pictures really isn't that fun. For those of you who know about my webshots page last weekend when I went to see the monster trucks I put up pictures on it, if any of you care about that. Next weekend is going to be another very heavy weekend of picture taking I planning of going to the World Of Wheels at the convention center it was a lot of fun last year and they had a lot of amazing rides (cars and stuff).


Permalink: Bandits_Easter.html
Words: 275
Location: Buffalo, NY
Category: photos
03/18/08 08:07 - 41ºF - ID#43723
St. Pats Jackdaw 2008
So if anyone read my previous very long picture Blog before this I said I would get into Jackdaw this time. I will admit I did have a good time at Club W. I was not expecting the Cover to be $10 that seems like a lot not that it is to see the band I wanted to see. Maybe it was just the green but man oh man where there a bunch of hoties there oh yeah and there where some sexy bartenders also. When I went to bet my first drink it was tough to get one. First of all there where lots of distractions like to sexy ladies to my right and left (ones to the left took the place of the guys they where with you weren't getting attention from the bar maids). There where really a lot of people at the bar and I felt this cute yeah I could tell she was sexy with out seeing her trying to get to the bar so I slide over and she wound up getting me a drink, well it was really the guys who wouldn't take money from her and then she wouldn't take money from me so that was cool, so thanks a lot that was really cool cause she saw I was really at the bar a long time. So Again thank you. Later when I went up it had thinned out some and wasn't as bad. Music wise I thought Jackdaw was pretty good, I only know some of there stuff. I will admit that these pictures may be dark not sure how they will look until after this is posted. But here they are: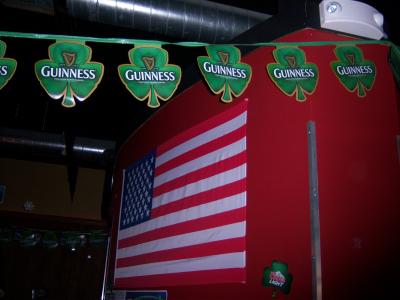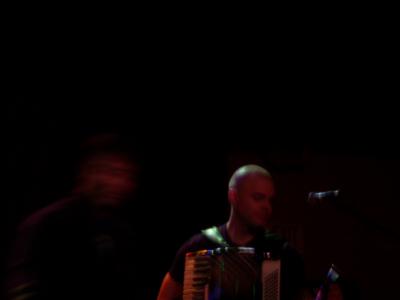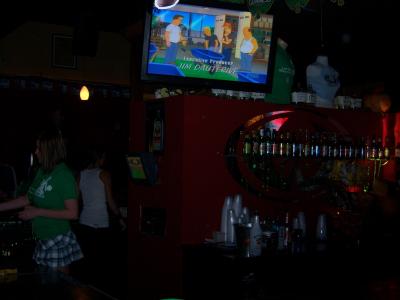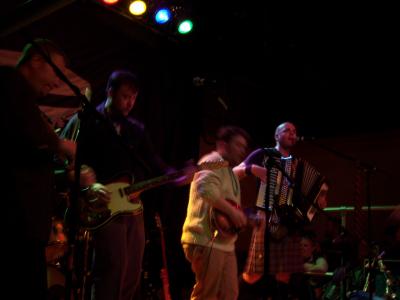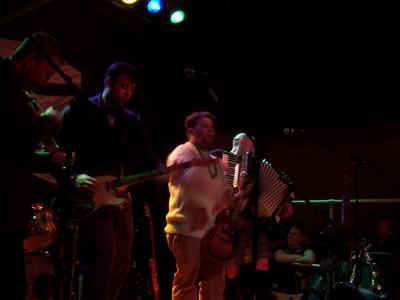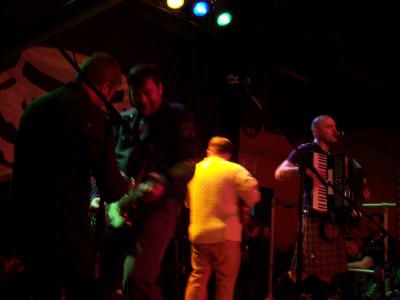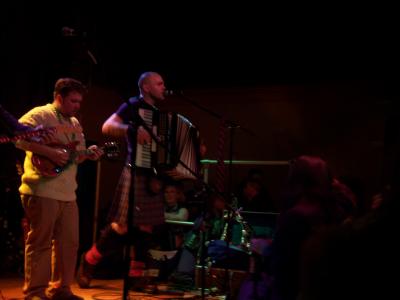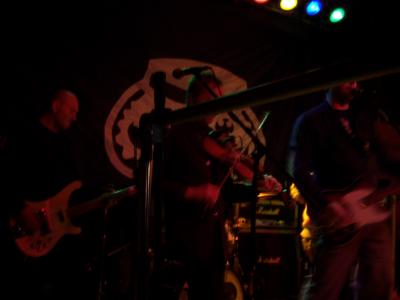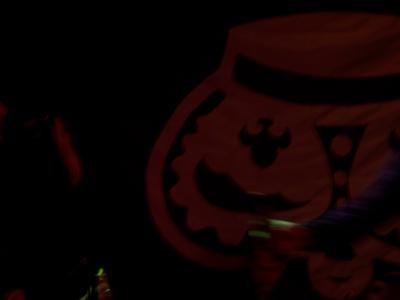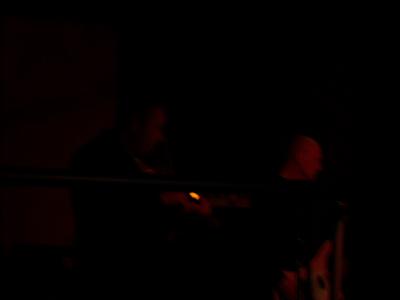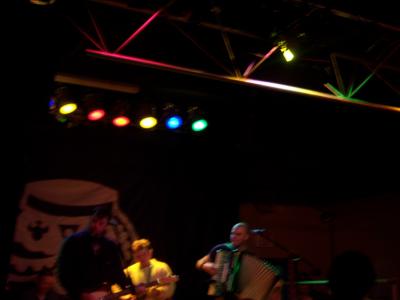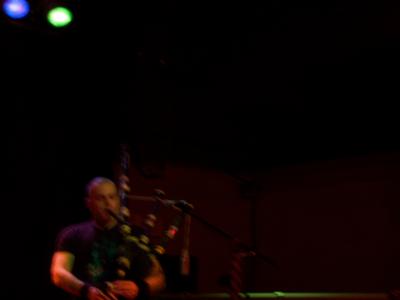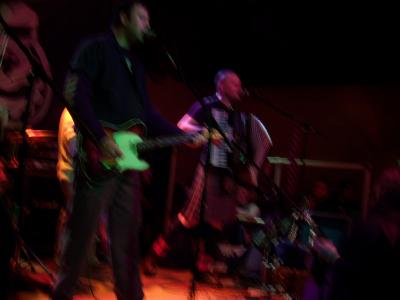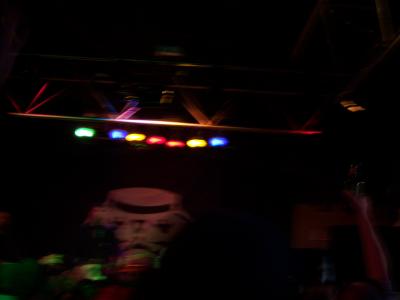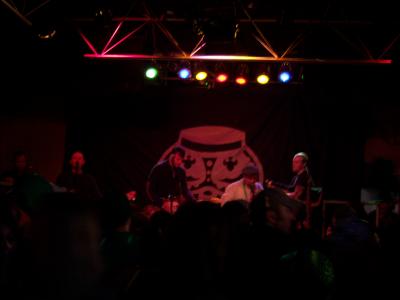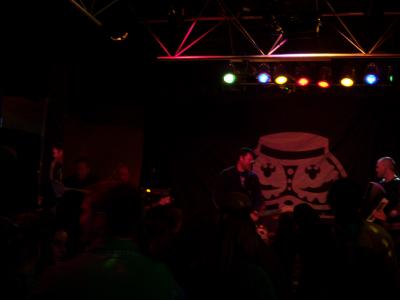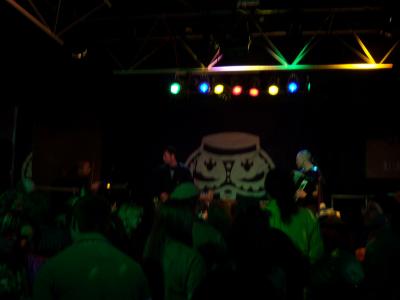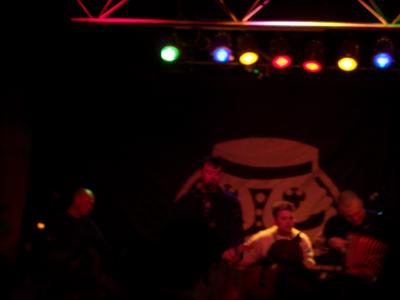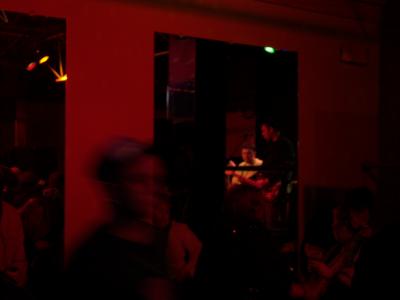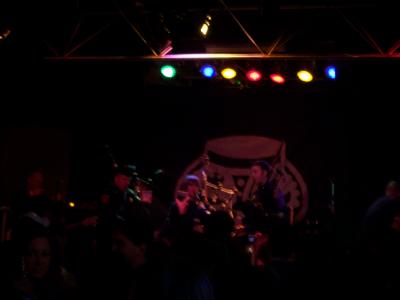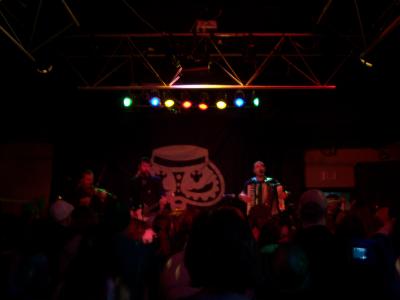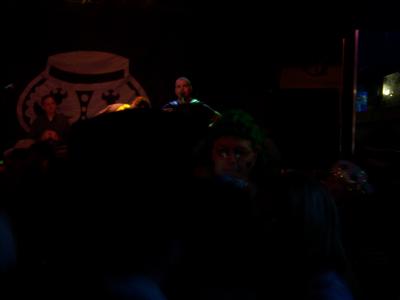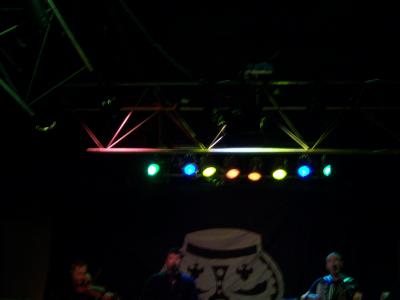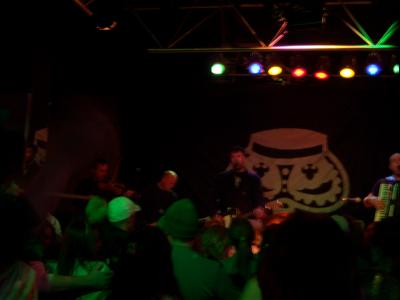 It just dawned on me that with not knowing how they will look on here that I now have plenty of pictures up. I also saw two girls dancing with each other and that was kinda hot. They where all about dancing with each other. I also saw some guys do the same thing but it wasn't even the same. They do the hold each other around the neck and dance all over the place kinda crazy style where as the girls are more in there own little area. I had a great time and hope everyone had a great holiday.
I haven't gone in yet but I did see that this store is now open.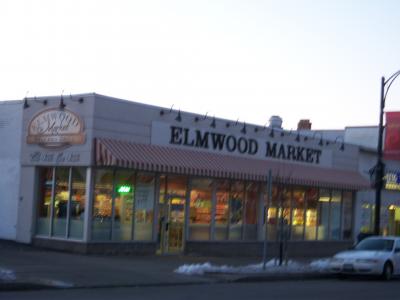 Permalink: St_Pats_Jackdaw_2008.html
Words: 425
Location: Buffalo, NY
Category: photos
03/17/08 06:36 - 36ºF - ID#43708
St Pats Parade 2008
First of all I wanted to say sorry again to Tony , I all ways forget to break out the camera when I run into people I could have gotten a cool picture of you with the horn and Megan to. I was kinda surprised by some of the hot ladies there who didn't have a lot of clothing on not sure how they stayed warm. Not sure how many pictures I will put up of the Parade but I'm guessing a ton here they are: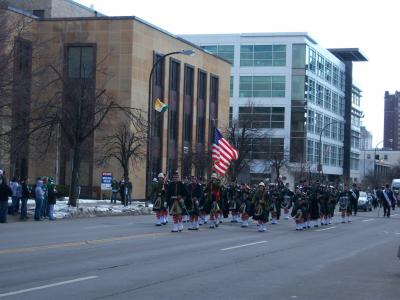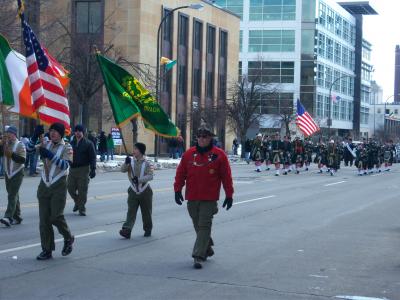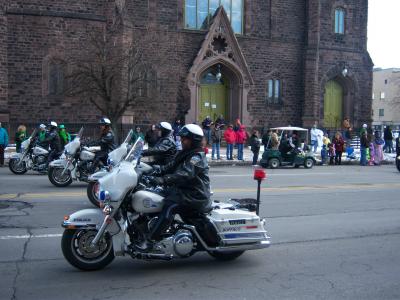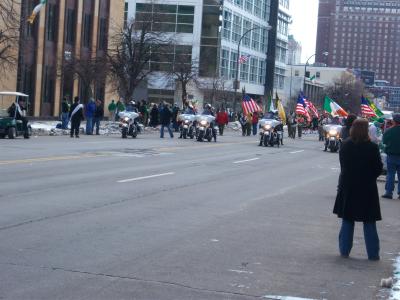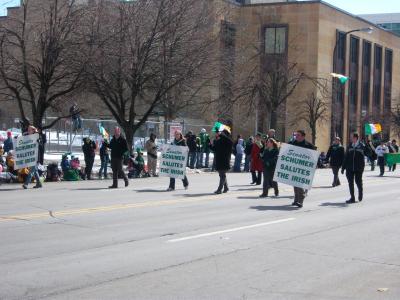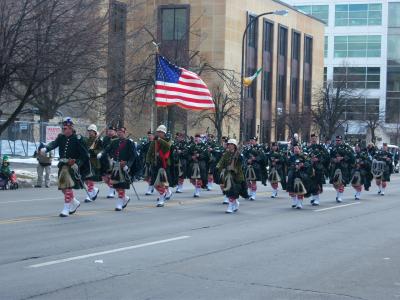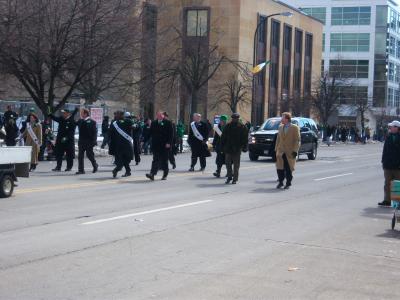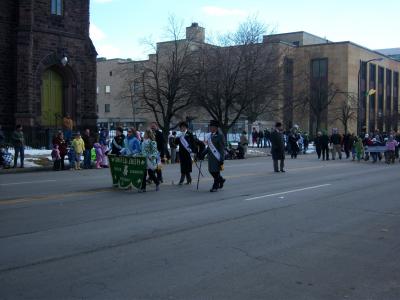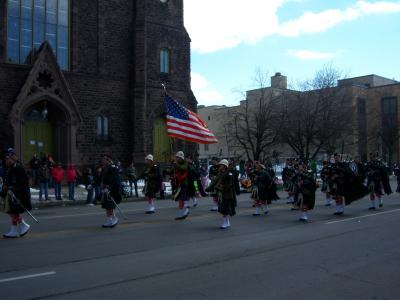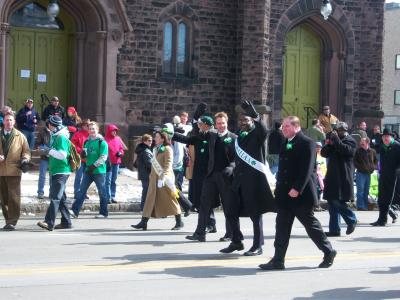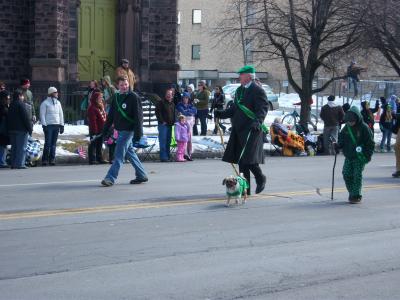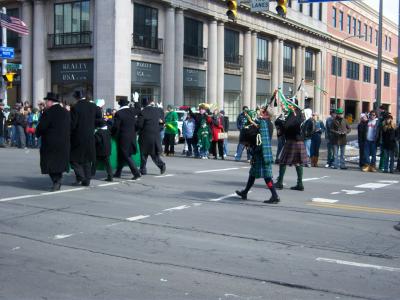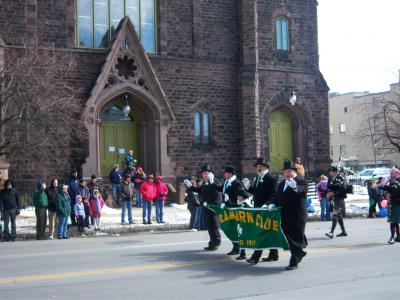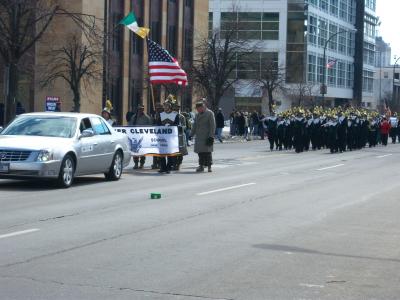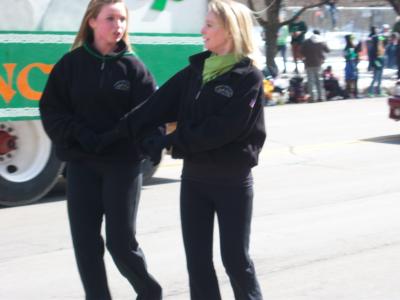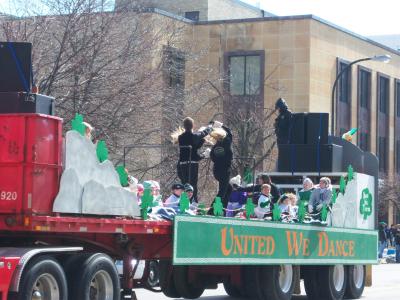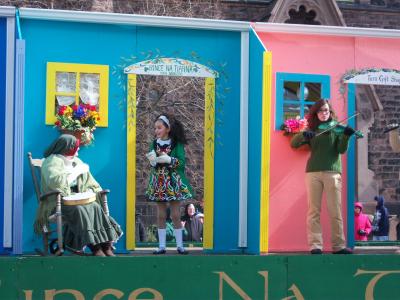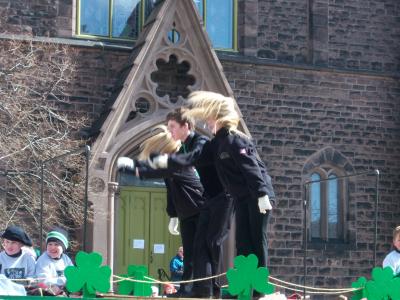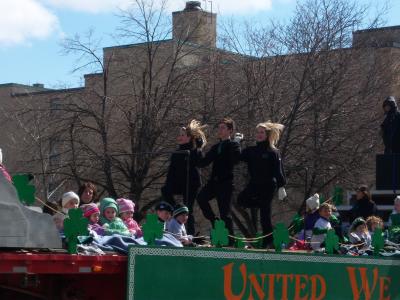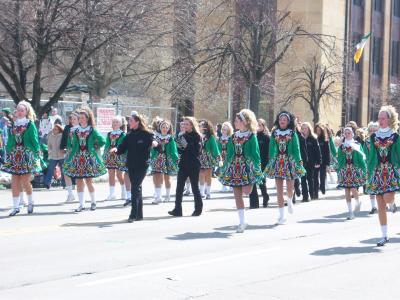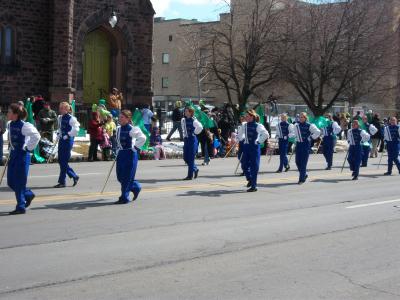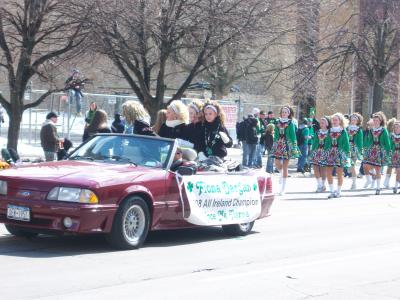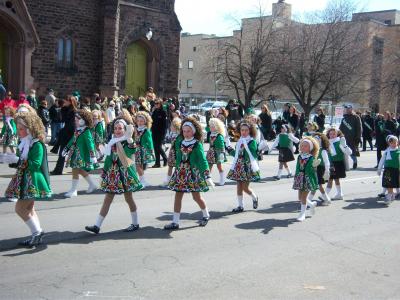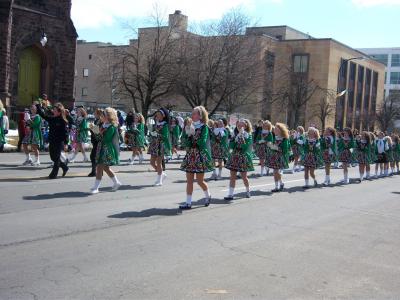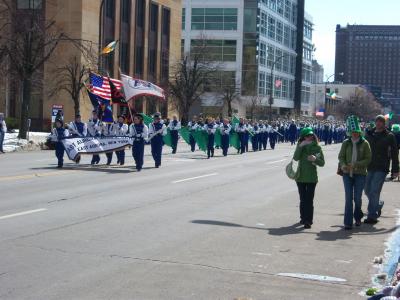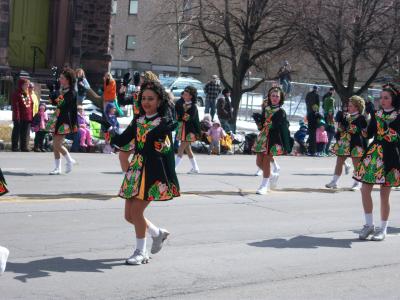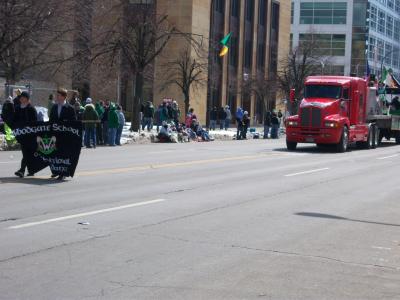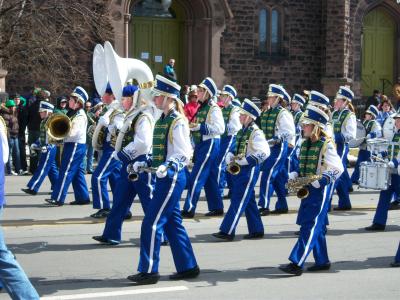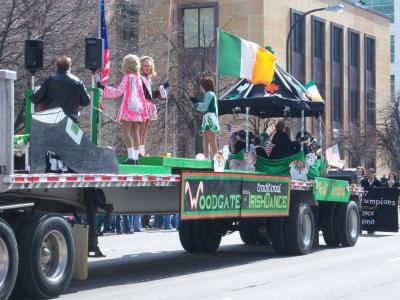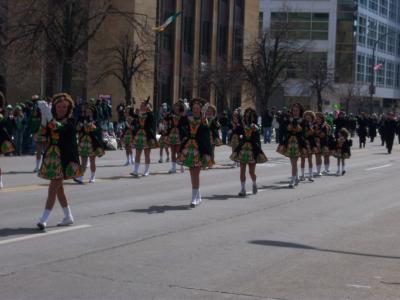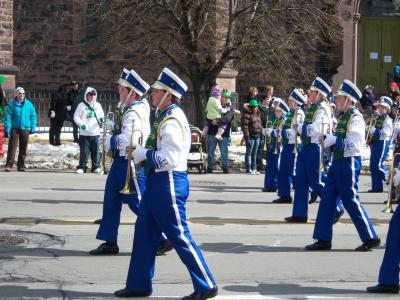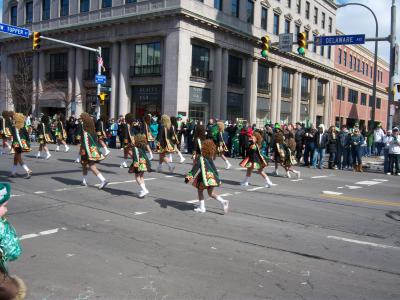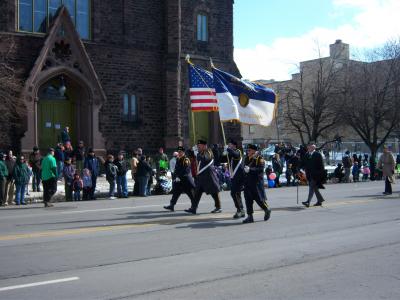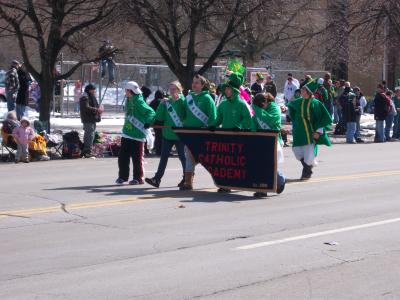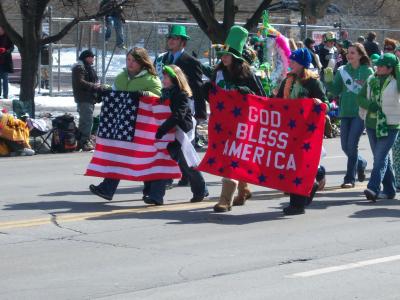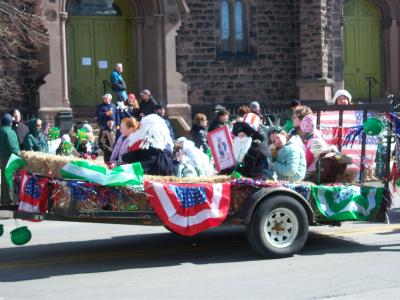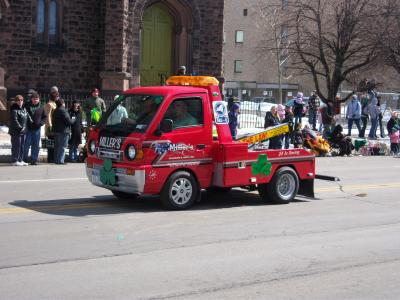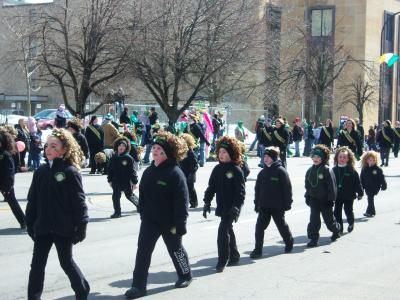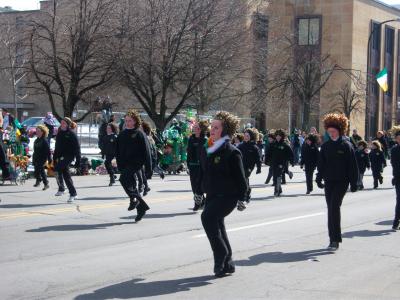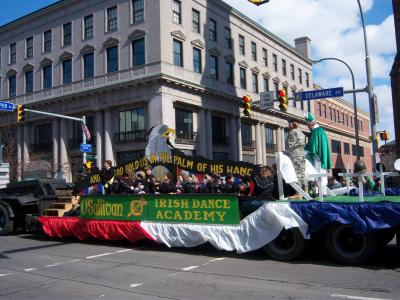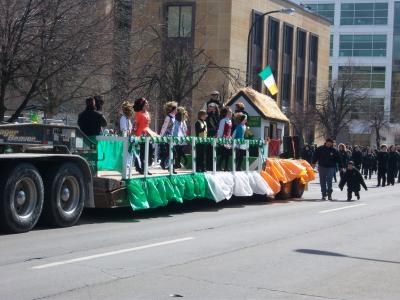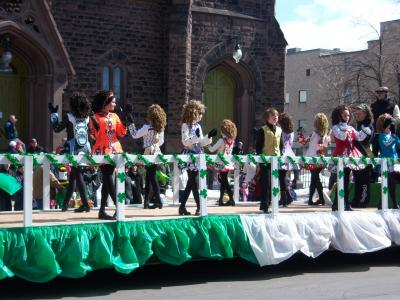 I do have to admit that a couple times I got distracted from the parade for a few reason. First of all you have people who are not in the thing walking in the street. Then you have people who where walking the opposite way. Then there are bunches of ladies walking the side walk so it is easy to get distracted.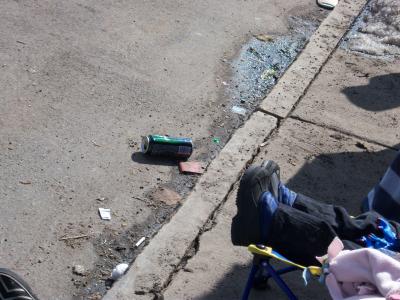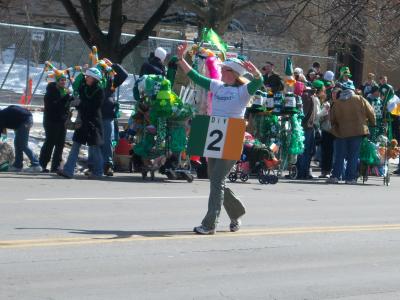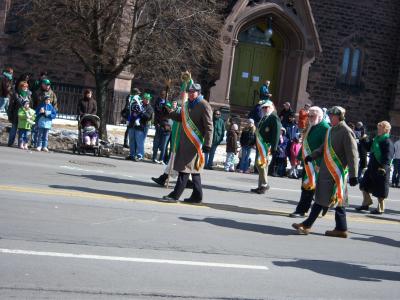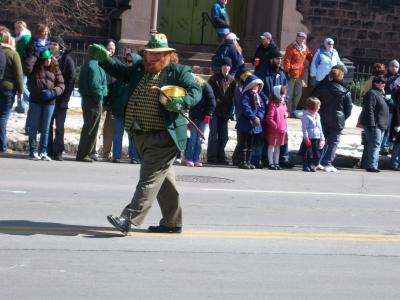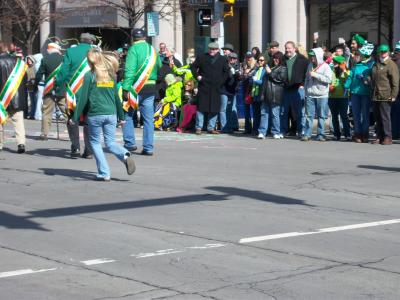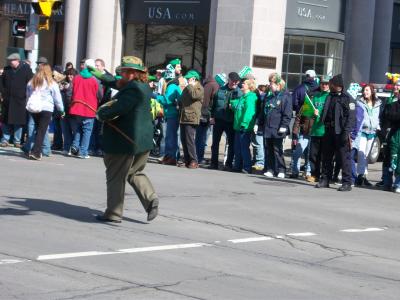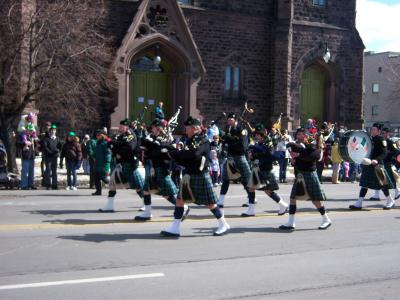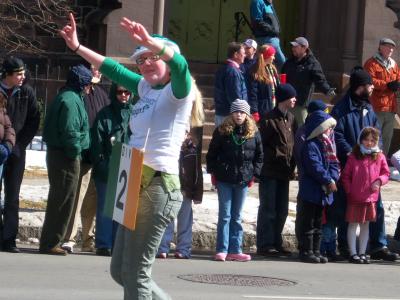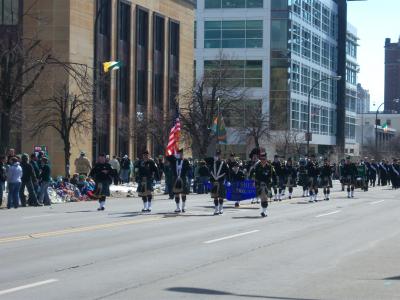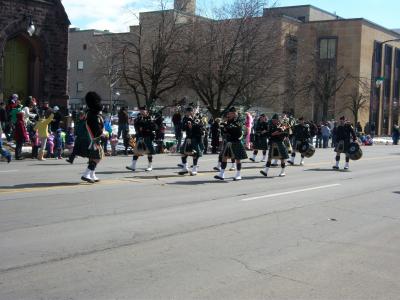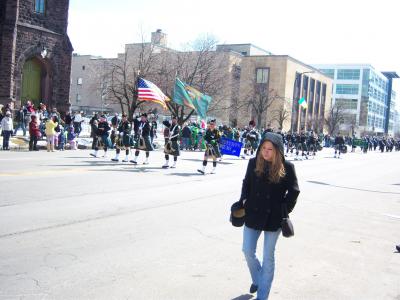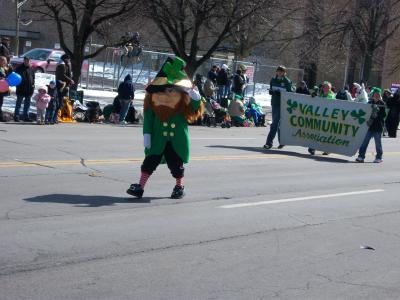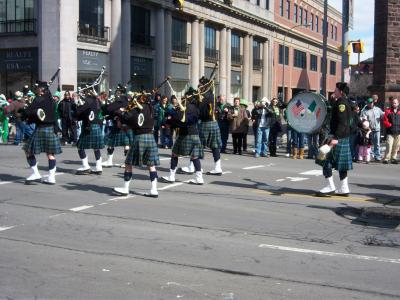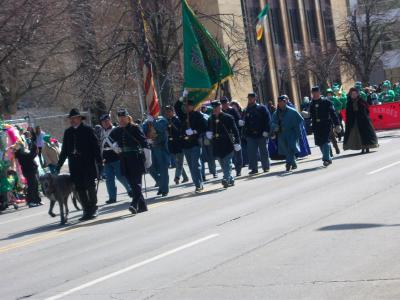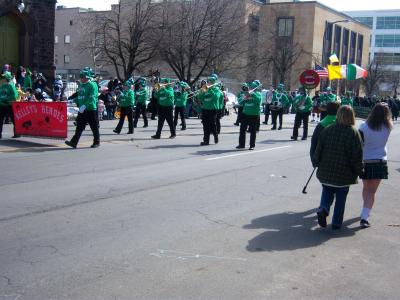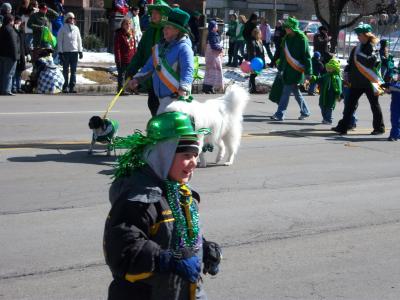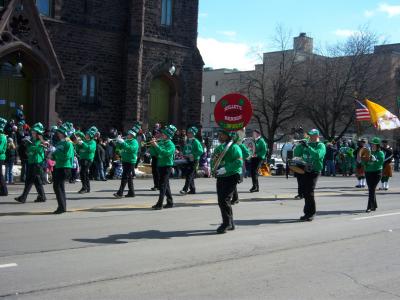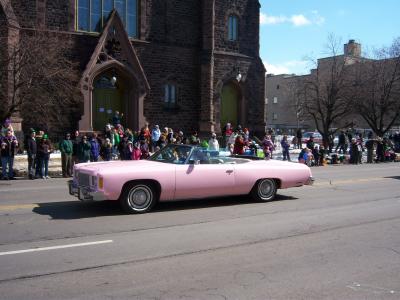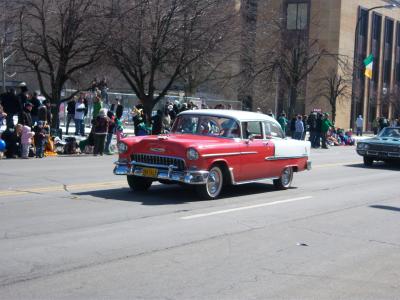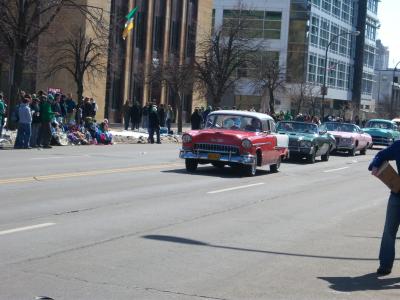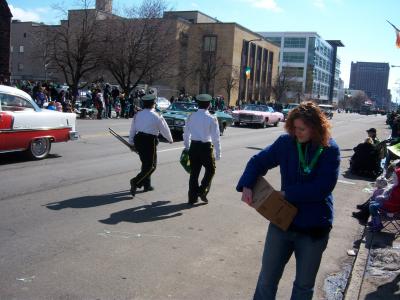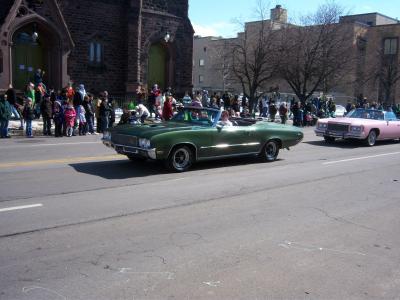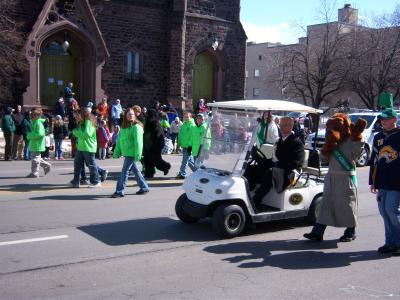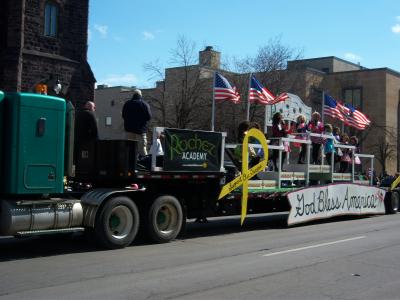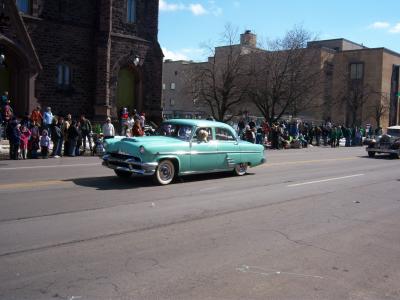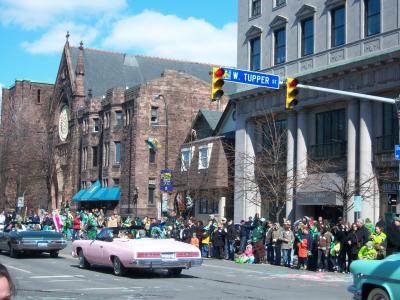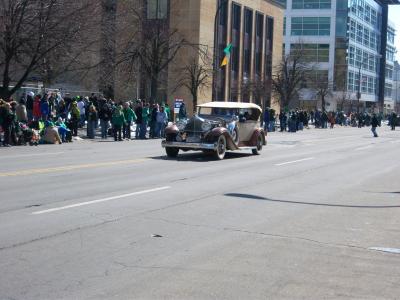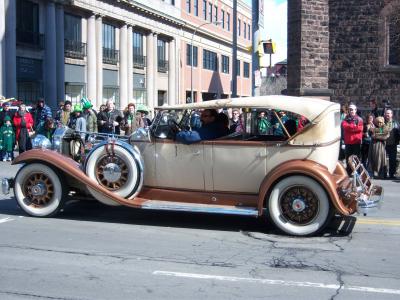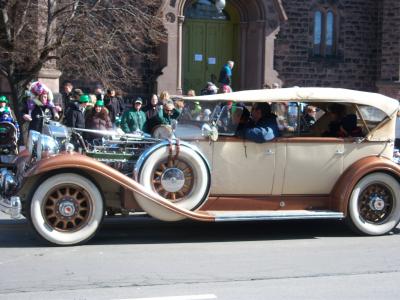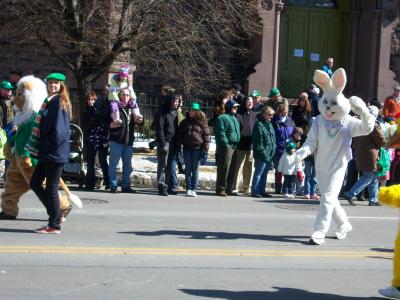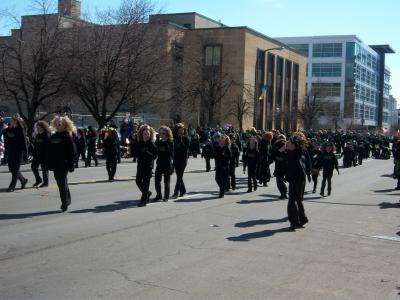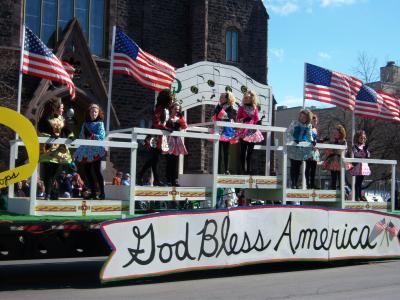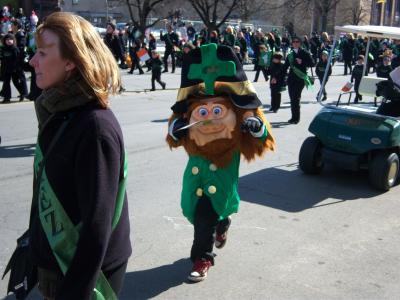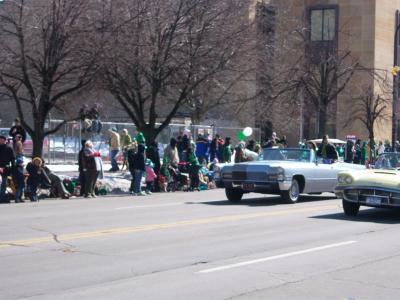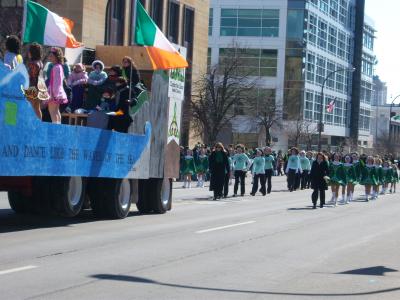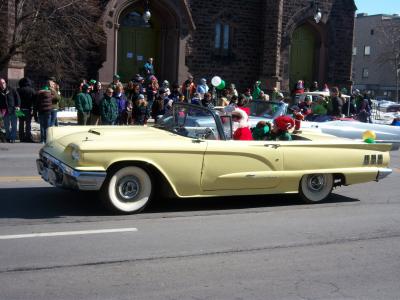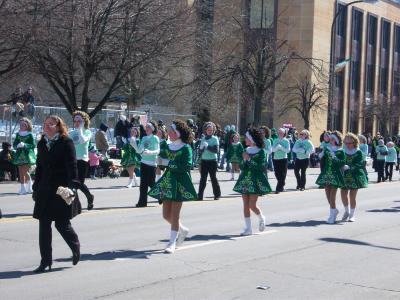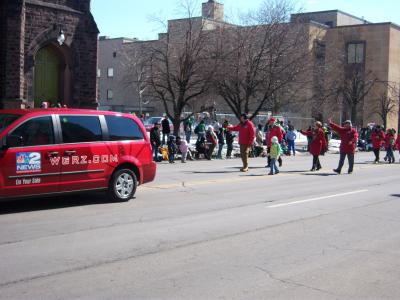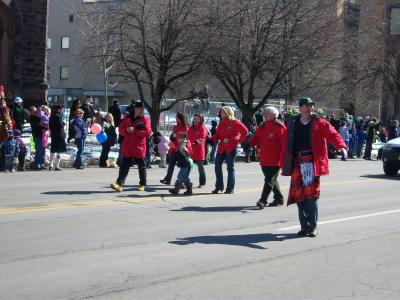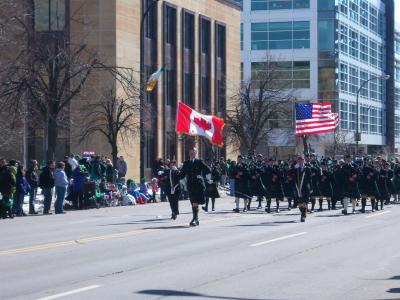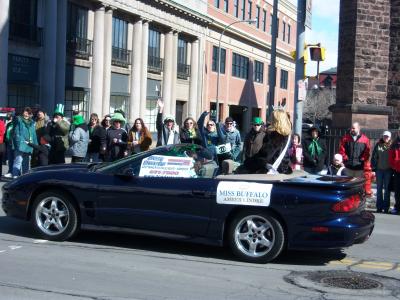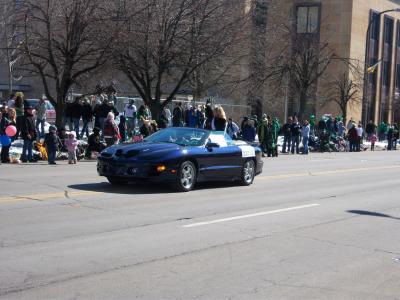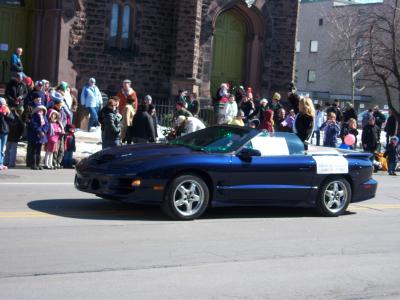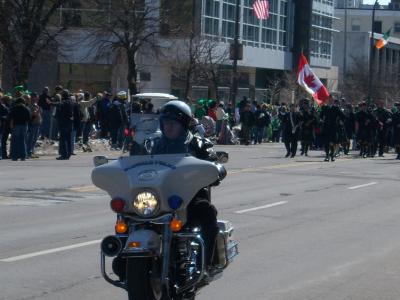 This year instead of being down by North I wanted to get closer to Downtown. I decide that the church would make a cool looking backdrop. It would have been fun I think to be by one of the bars. I noticed that some bar Areas had the Baricades up as a way to kinda keep everyone together and maybe out of the street, is that new this year or was I just never down there before.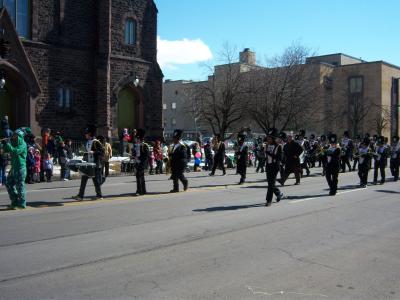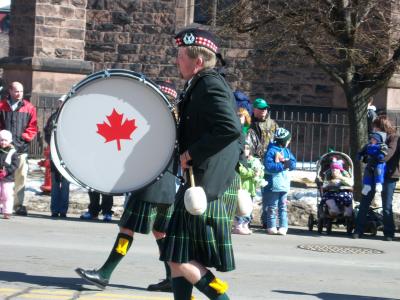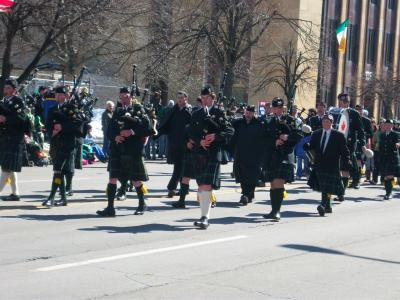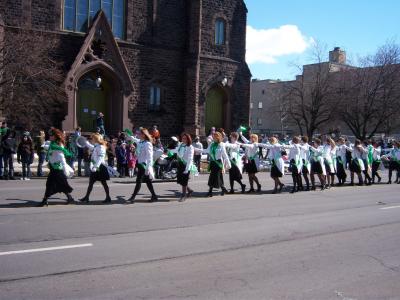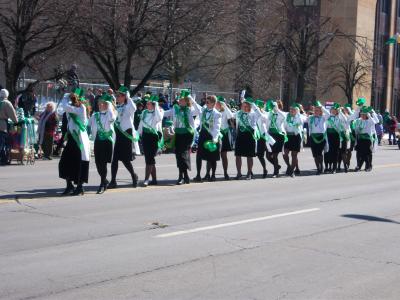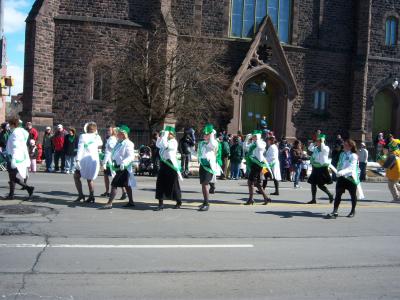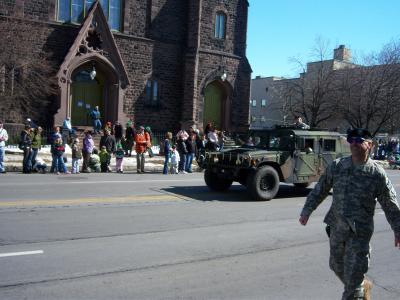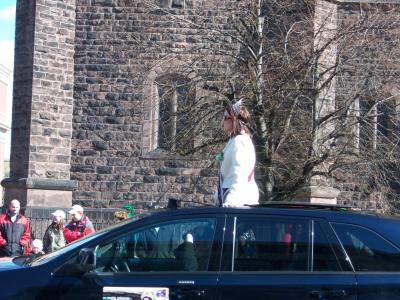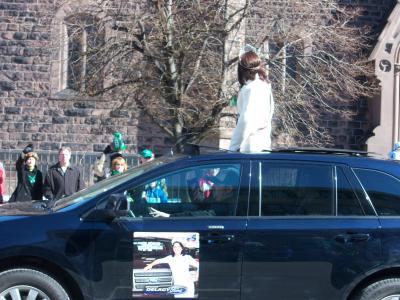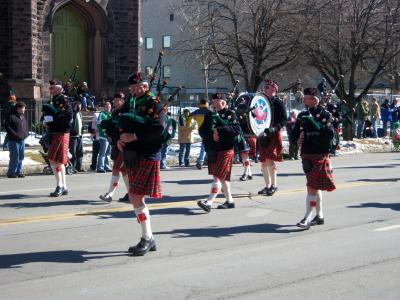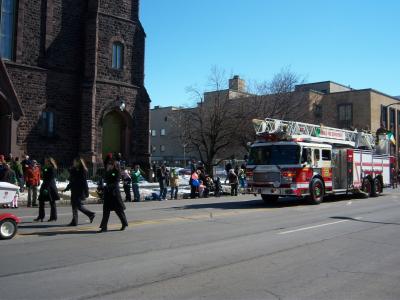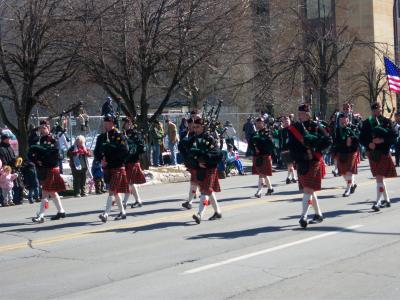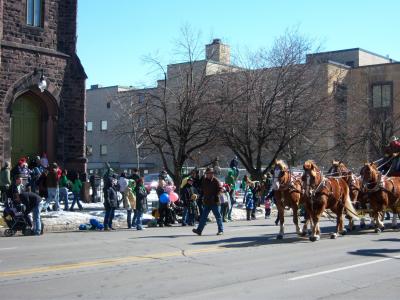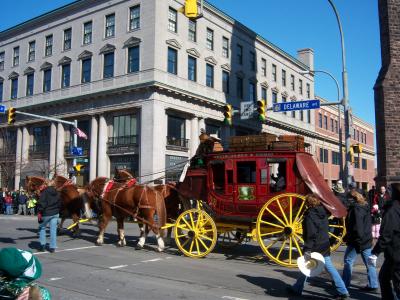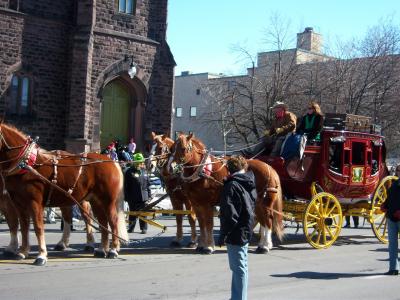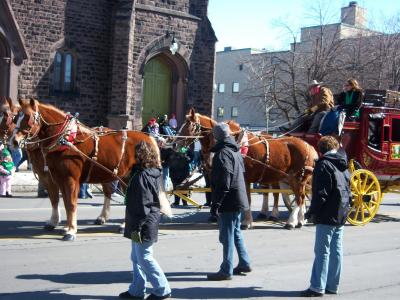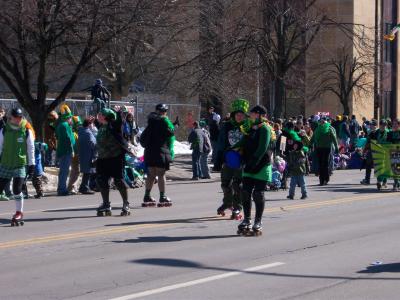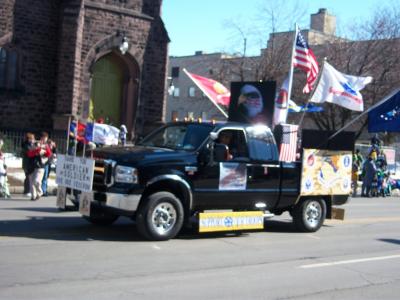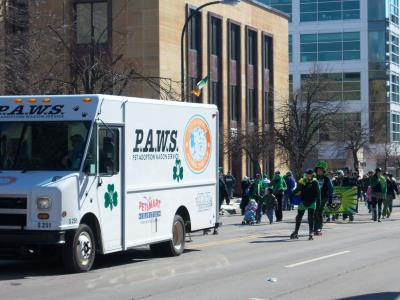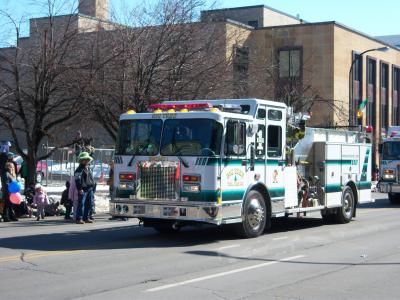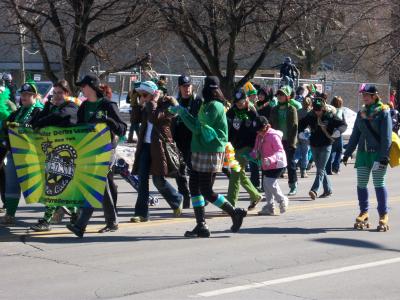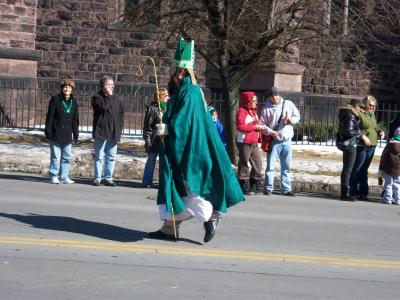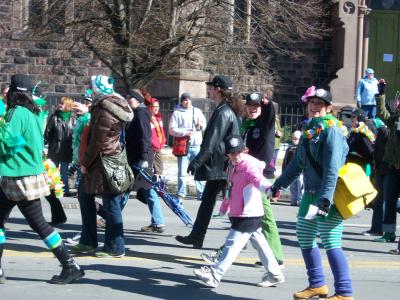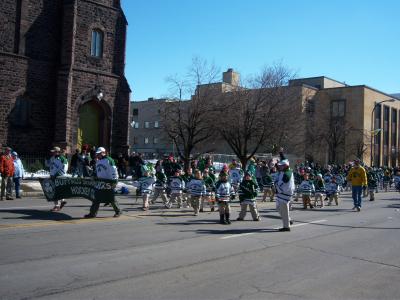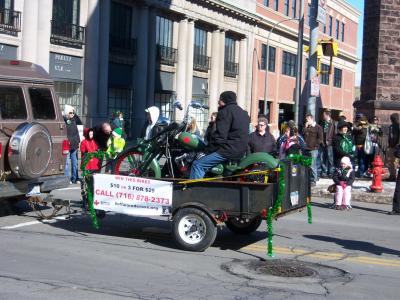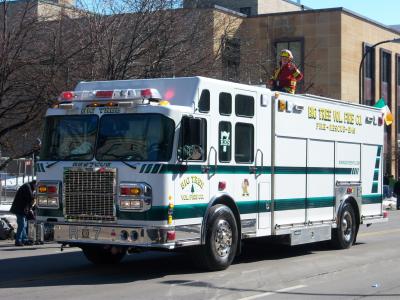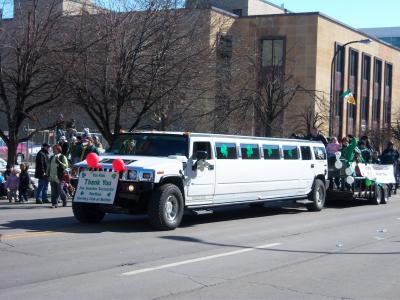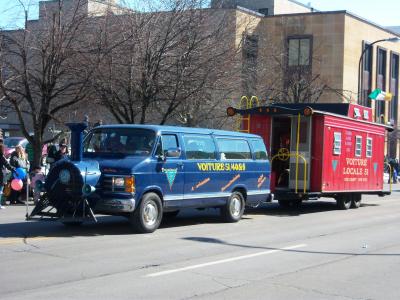 All in all I had a good time at the parade and even though it was cold it didn't feel as cold as it was. After the parade I went down to Club W to see Jackdaw and had a great time but that will be my next post. I warn that those pictures maybe very dark But we shall see what happens. Hope everyone had a great time and I hope to see some more pictures from the parade.


Permalink: St_Pats_Parade_2008.html
Words: 428
Location: Buffalo, NY
Category: holiday
03/14/08 06:43 - 42ºF - ID#43671
Happy Steak & Blow Job Day
So I was on Myspace and saw a bulletin from an
(e:peep)
and thought there was something I should comment on. Maybe it is that I'm single so I forget about this holiday but today is Steak and BJ Day.
You know the drill. Every 14th of February you get the chance to display your fondness for a significant other by showering her with gifts, flowers, dinner, shows and any other baubles that women find romantic. Every Valentines day you rack your brains for that one special, unique gift that will show your wife or girlfriend that you really do care for them more than any other. Now ladies, I'll let you in on a little secret; guys really don't enjoy this that much. Sure seeing that smile on your face when we get it right is priceless, but that smile is the result of weeks of blood, sweat and consideration. Another secret; guys feel left out. That's right, there's no special holiday for the ladies to show their appreciation for the men in their life. Men as a whole are either too proud or too embarrassed to admit it.

Which is why a new holiday has been created.

March 14th is now officially "Steak and Blowjob Day". Simple, effective and self explanatory, this holiday has been created so you ladies finally have a day to show your man how much you care for him.

No cards, no flowers, no special nights on the town; the name of the holiday explains it all, just a steak and a BJ. Thats it. Finally, this twin pair of Valentine's Day and Steak and Blowjob Day will usher in a new age of love as men everywhere try THAT much harder in February to ensure a memorable March 14th!

The word is already beginning to spread, but as with any new idea, it needs a little push to start the ball rolling. So spread the word, and help bring love and peace to this crazy world. And, of course, steak and BJ's.



You can look up the holiday for your self but here is one link about it

Not sure how much the site has other then what I have listed up there. I hope everyone has a good holiday. I can't celebrate it by myself since I can't blow myself but if I could I guess I could do that holiday. But if I could then this would be a completely different post with pictures and video, of course I would need someone to take the pictures and if that was the case then why do my self. All kidding around I think this is a holiday that everyone should have a great time with. I wish I would have remembered so I could have gone to Fridays and asked a waitress and see if they kick me out. I seem to allways forget though.
I also want to wish everyone has a great weekend and do something nice for St. Pats even if it is just going to see A free movie at Sheas or getting drunk and naked in the middle of Delaware.


Permalink: Happy_Steak_amp_Blow_Job_Day.html
Words: 530
Location: Buffalo, NY
<-- Earlier Entries
Author Info
More Entries
My Fav Posts
This user has zero favorite blogs selected ;(