Category: work
01/09/07 08:33 - 30ºF - ID#37619
out early for me
Today it was so nice to leave work around the time I'm supposed to a little bit after 3. We are usaly busy enough that I stay till 4 or sometimes 5. There where still things to do it is just that others where doing them and there wasn't much I could really do that would help them. It was nice to get home and then go see the family and eat togather for a few minutes (usaly I could care less). I usaly eat as I watch TV at home. I had time to go on line both here and myspace and WWE and read mail. I also had fun playing with my sisters kitten. Every once in wheile you need to chase him around the house. If you walk into another room he will often follow you. The one thing though is it is often a losing battle he is more mobile and quick then you are, plus he can hide under a bed or other small places. I will admit that I hardly ever run anymore but it was kinda fun, plus it is good for him to. It was nice just to relax. Now I'm off to watch the House M.D. and tape Boston Legal (both are great shows). I think some award show is on also and I think Miami Ink is on tonight also. There is no way I can see them all. Not to Mention Wrestling is on at the same time as Miami-Ink and Boston Legal so it should be a nice relaxed night.



Permalink: out_early_for_me.html
Words: 260
Location: Buffalo, NY
Category: sports
01/08/07 08:00 - 34ºF - ID#37594
SabresBandits

The above link should lead (hopefully) to the Buffalo News's first sunday page. It has two articles about Ryan Miller that I found interesting (in the paper it was kinda one). The only thing I didn't like about it was that it implied that if the sabres win the Stanley Cup it would be Buffalos first championship or was that major championship. Yes I get that the bisons are Minor League baseball, Yes I understand that the Rochester Americans are Minor league hockey. But it seems that everyone dicounts the bandits. Is it true that everyone who plays also has a real job, Yes. Is it true that it is a small league, Yes. Is it true that it has hardly any national coverage, Yes. But in terms of Lacorose it is as big as it gets, it is professional. The Bandits are Truely the only Buffalo Team to win a Championship and they are the first. But wait that may not be true I thought the Bills won a championship before the two leagues combined. The Bandits have been close to winning a couple more championships lately but have fallen a little short. Wouldn't it be awesome if this was the year for both them and the sabres. In any event the Bandits home Opener is this friday vs. (if memory serves) The New York Titans (expansion team). I'm sure I will post pictures if I have the time with football on saturday if nothing else some cheerleader pictures.


Permalink: SabresBandits.html
Words: 257
Location: Buffalo, NY
Category: repost
01/06/07 01:19 - 47ºF - ID#37555
Sunday,Sunday
[link=http://www.estrip.org/articles/metalpeter/751.htm]

If i did it right that link leads to a journal that is now empty for somereason. This is kinda a reposting but not really. In early december I was going to write about shows that where coming back on TV But then it looked like they warn't coming back on but now it looks like they will be back on. Sometime in January Prision Break returns on Fox, great show glad to see it back. If you havn't seen it there is a good show called Heroes on NBC. I started watching it when my mondays when my monday fox show got axed it really is verry good that will be back soon. On Sunday The L Word returns to showtime sho.com has more info on the show and back episodes I think are on show on demand. But the show I'm looking forward to the most is 24. It is on for two hours a week from sunday and then another 2 hours on Monday. I have seen some of the previews and it really looks good. That being said I wonder how far in advance they will start from where they last left off. On a side note I don't know if 24 will start on time cause I'm not sure about what time the fox NFL game is next week but I'm sure I'll be watching like I will be today and tomorow.



Permalink: Sunday_Sunday.html
Words: 243
Location: Buffalo, NY
Category: anger
01/03/07 07:25 - 42ºF - ID#37527
It builds and builds
I wish I could say more about work, not sure where the line is of if someone was to read this what would be ok and not be ok. So all I will say is it is driving me crazzy. Our old boss worked with us and filled orders and also did office stuff, but our new boss is a manager "With 35 years of experience" to bad he dosn't even know how to do what we do and so has no buisness being a boss. He likes to micro manage things that is a bad idea it really is. He changes things that worked fine and that there warn't any problems with. I not saying everything he does is bad, but he sure thinks he is the place's savor. Today he came out and told people how to stack product on a skid but yet he never does an order himself and has no idea how changing one product stands on a pallet of mixed goods changes everything around and can mess things up. There are somedays that I just feal like walking out and never coming back. This place used to be so fun to work at (oh yeah and still do all of our work). For those of you who don't know this there are 3 (well maybe more) sides to me. The verry quite and keep to myself peacefull side. The social and crazzy breaking on people in good fun side. Then the really angry side of me, that side seems to be coming out a lot lately and I mean really a lot. I know it all stems from work and hopefully it stays at work. I find sometimes angry or aggresive music can help calm one down but to much of it can have the opposite effect. Maybe I should play something aggrisive as I watch the sabres. I doubt anyone reading this can really get the full picture of why the new boss gets me so upset sometimes but that is ok, cause I'm writing this more to vent then anything really. Wait payday is tommorow at least that is good. If any one knows any good anger realeases don't be affarid to leave me a comment.



Permalink: It_builds_and_builds.html
Words: 372
Location: Buffalo, NY
Category: peterazzi
01/01/07 02:52 - 45ºF - ID#37495
New Years Part 2
This is part 2 of my party Pictures from
(e:PMT)
's New Years eve party so if you like these check out my previous journal. Just wanted to add that the peterazzi topic was
(e:theecarey)
's idea even though I'm the one that added it as a topic.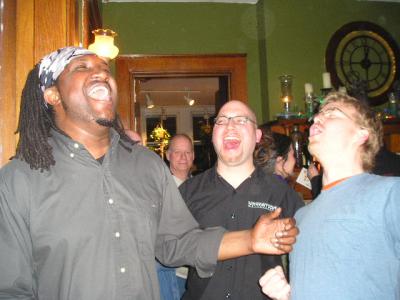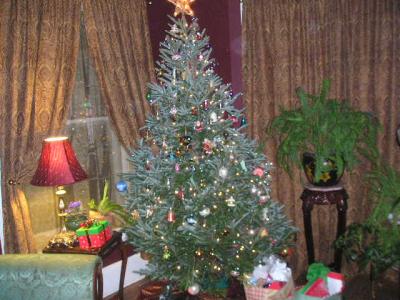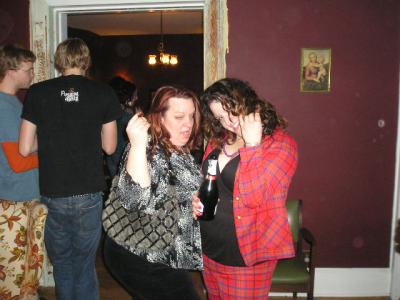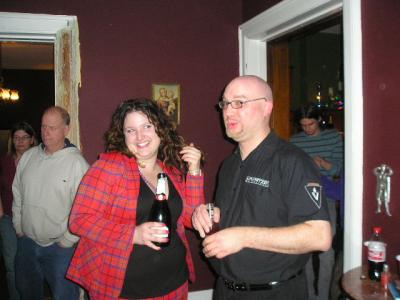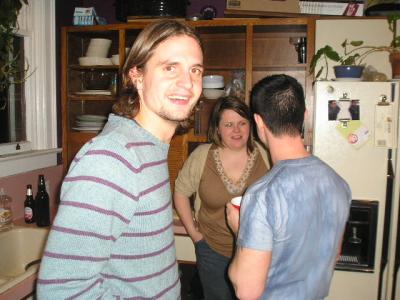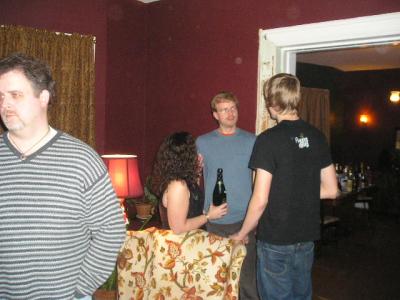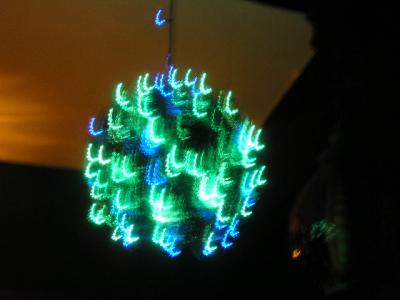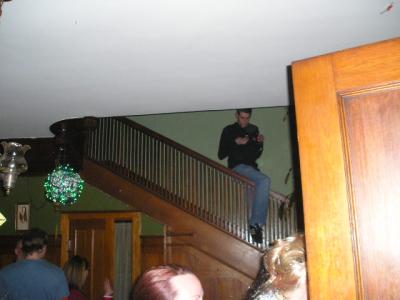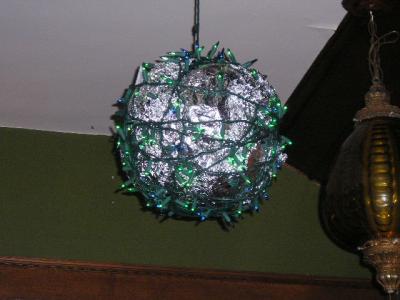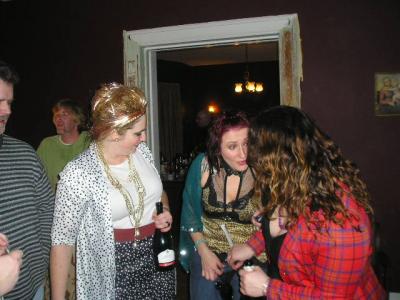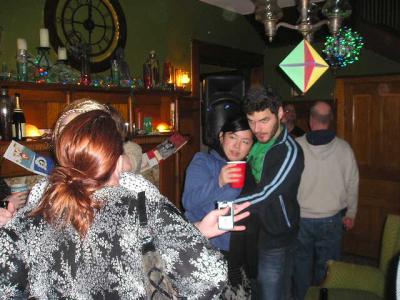 Oh yeah here come some wild pics or crazzy pics or fun pics I guess part 2 is where thing really started taking off, in my pictures.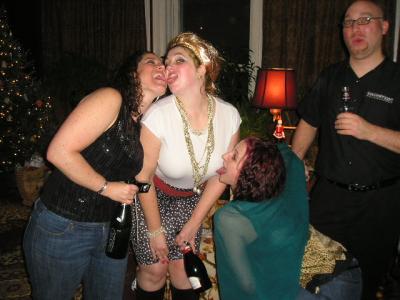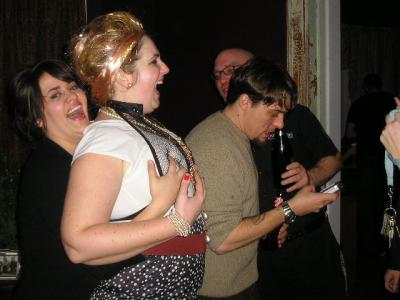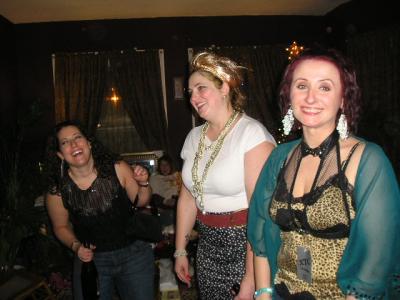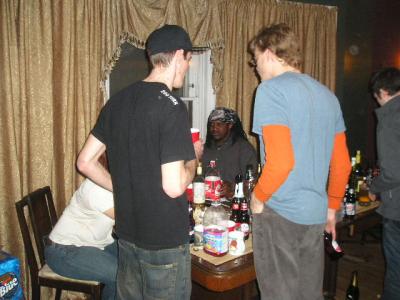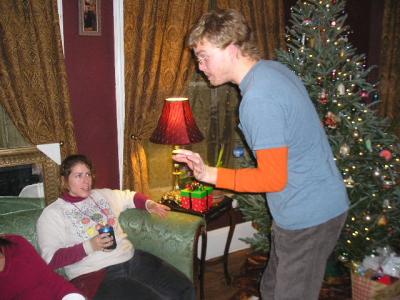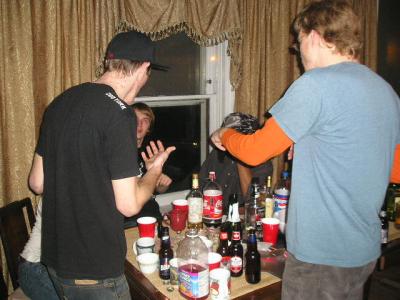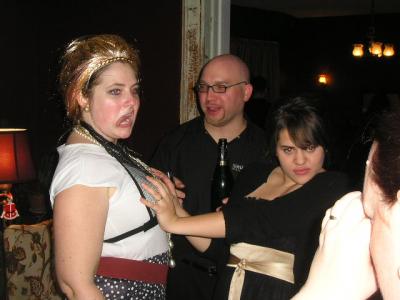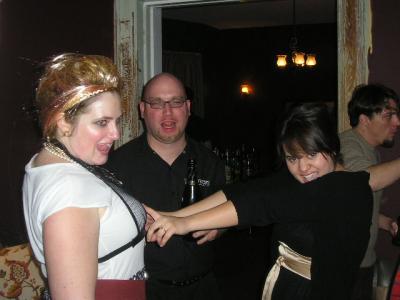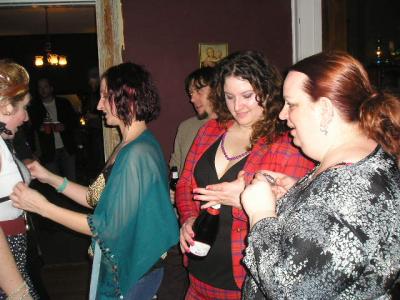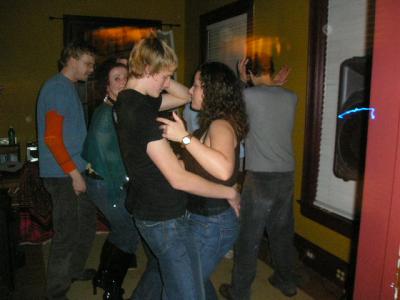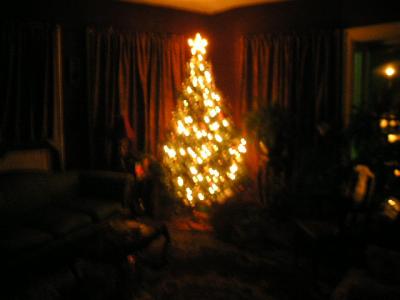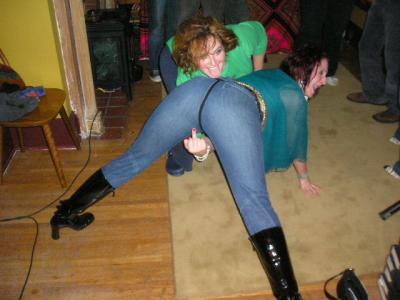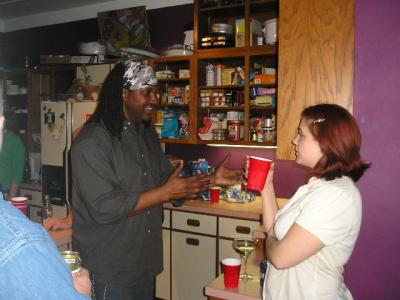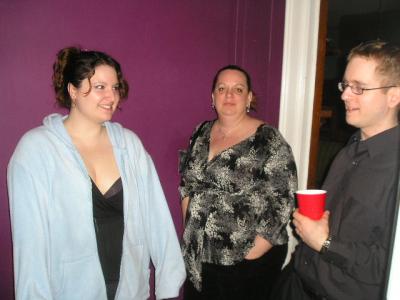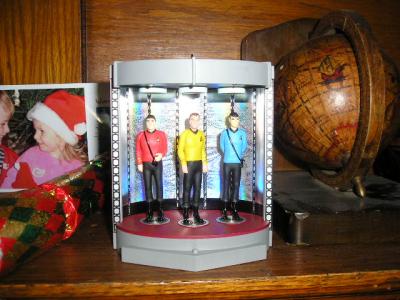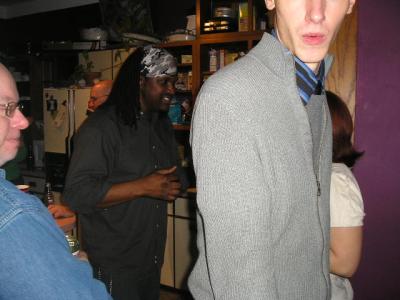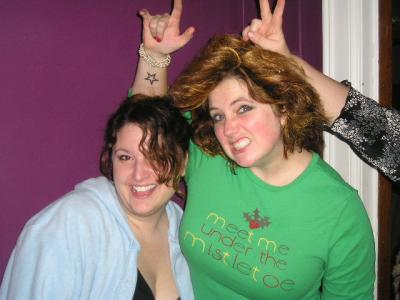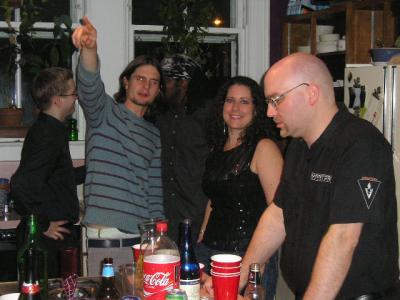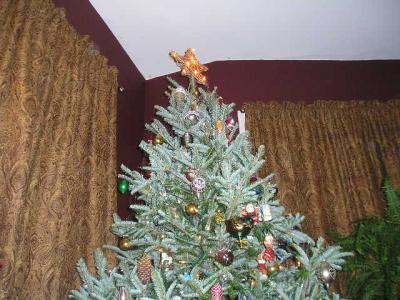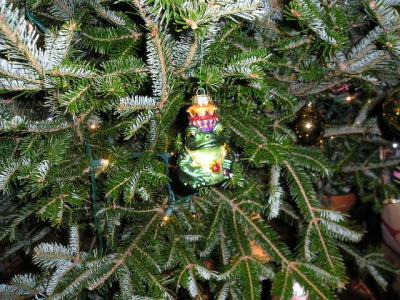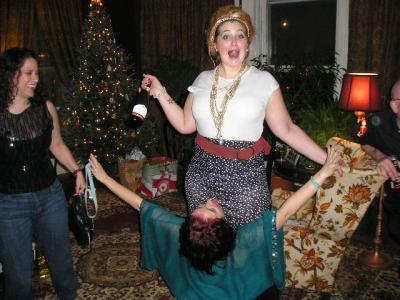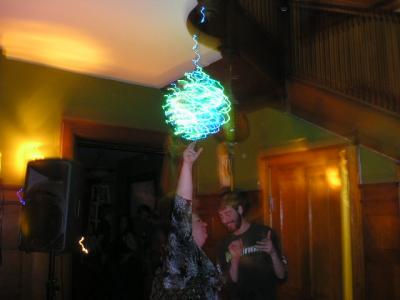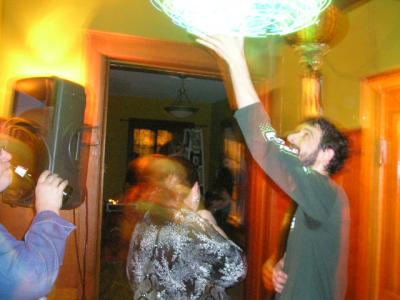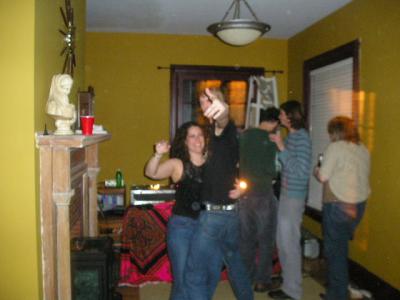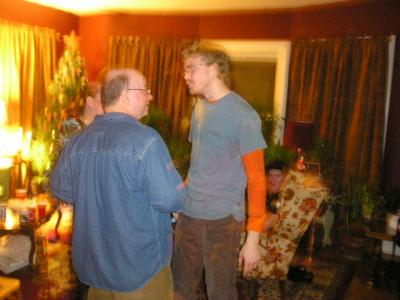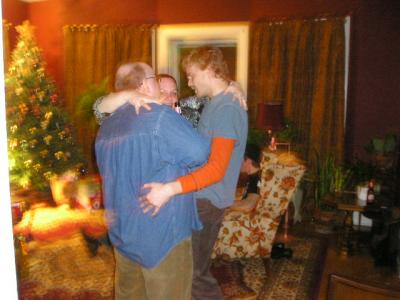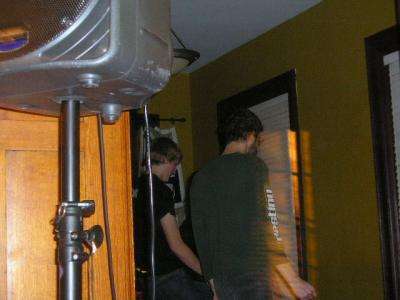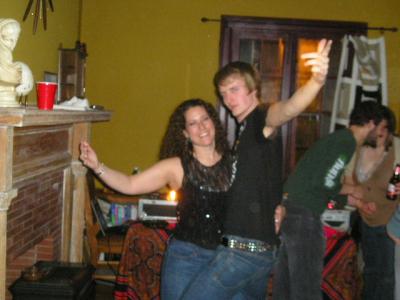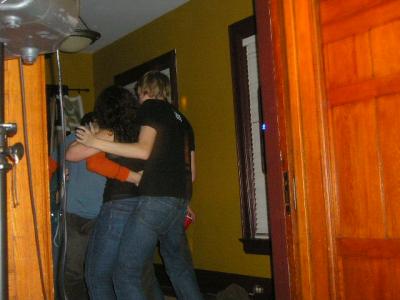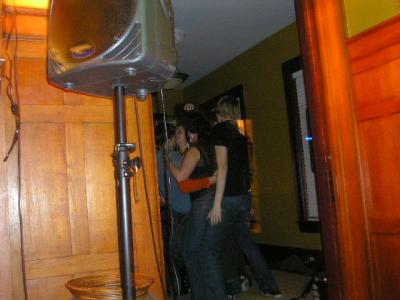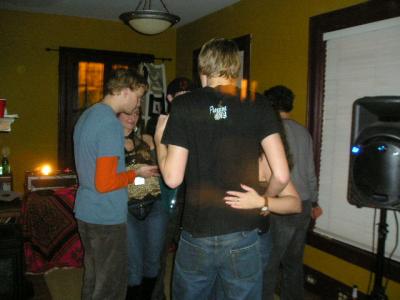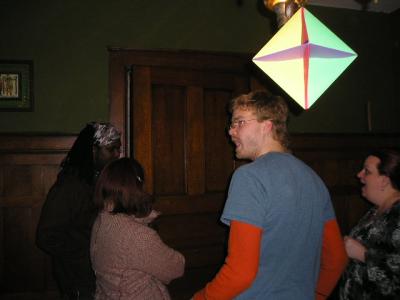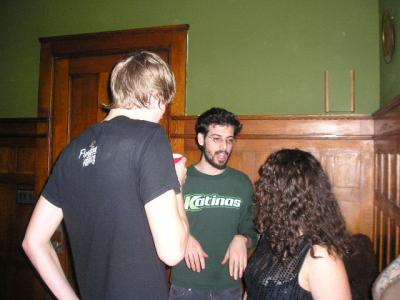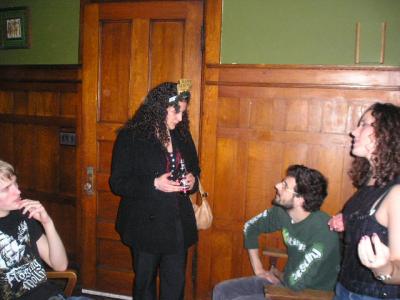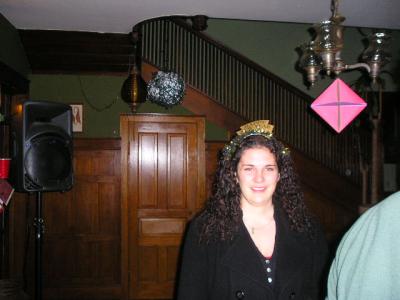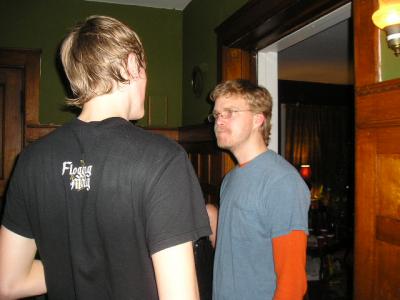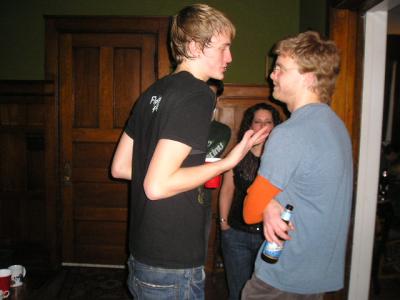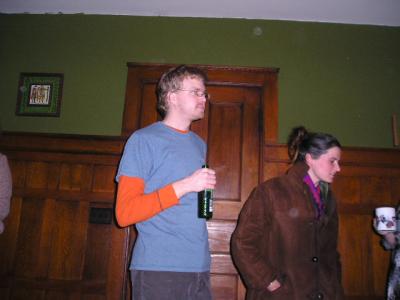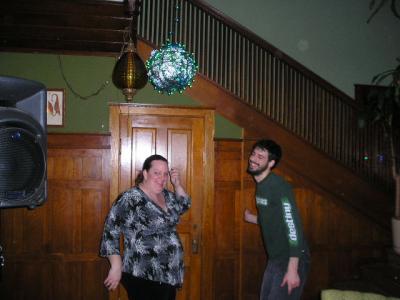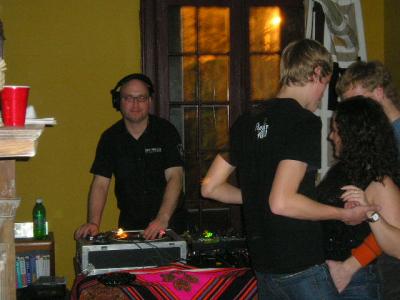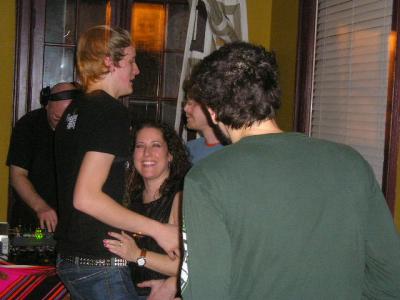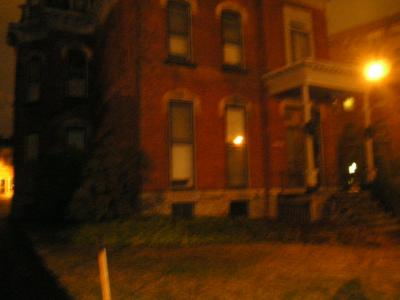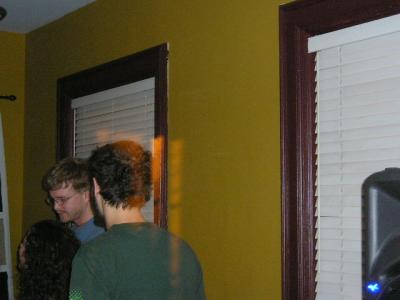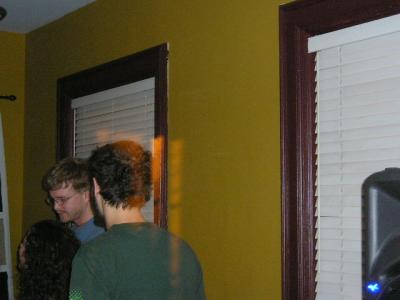 Sorry they are out of order I don't understand why it happens like that. I had a great time and hope everyone else did to.


Permalink: New_Years_Part_2.html
Words: 222
Location: Buffalo, NY
Category: peterazzi
01/01/07 01:30 - 45ºF - ID#37493
New Years Eve 2007 Party part 1
First off all thanks for PMT having the party. I'm not sure if the pictures will be in the correct order since I'm still new to the upload tool. I think i may have repeated a couple pics. I hope you guys like the pictures of yourself and others. I had a great time and hope everyone else did also. I thought the ball drop in house was really a cool idea. What was my high moment at the party um I think I remeber a double kiss from some Absolutely Faboulous ladies, yeah that would be it. I must mention that hugging really isn't my thing but
(e:theecarey)
is a great hugger really is that was verry nice to, maybe most people just don't know how to hug right. I had a good time but didn't talk to as many people as maybe I should have. Oh yeah you
(e:peeps)
rule.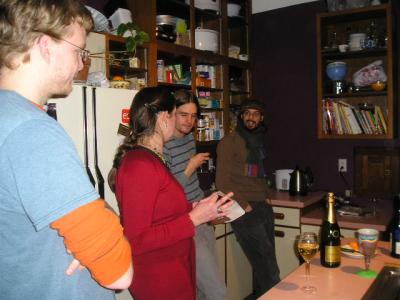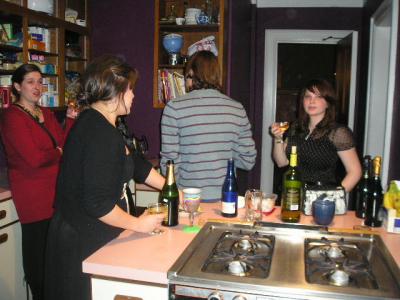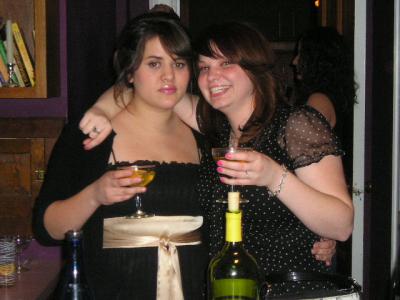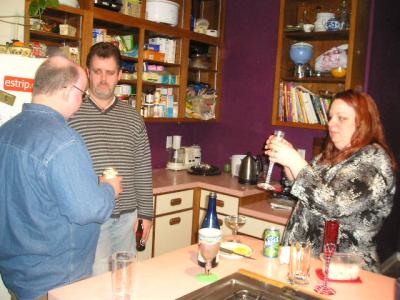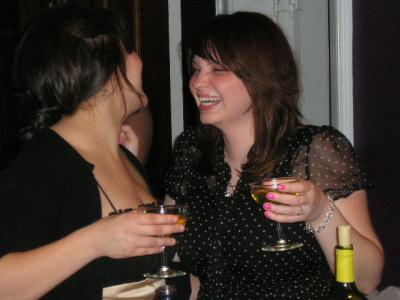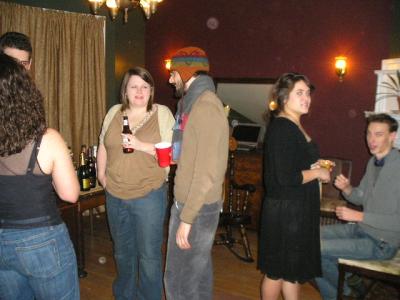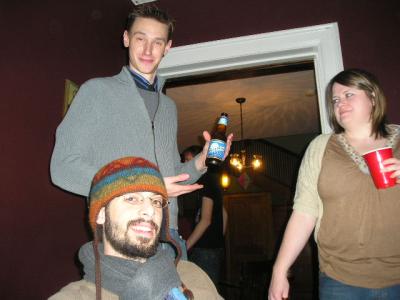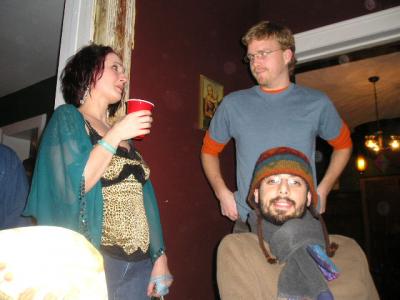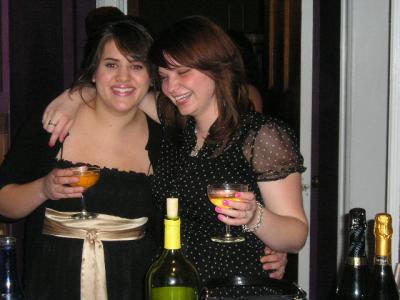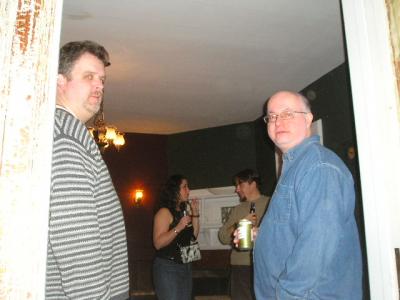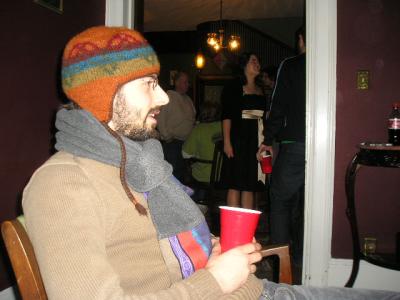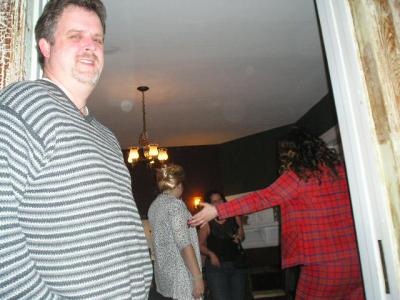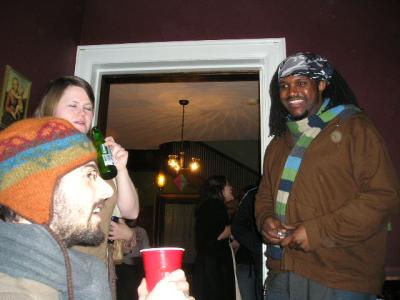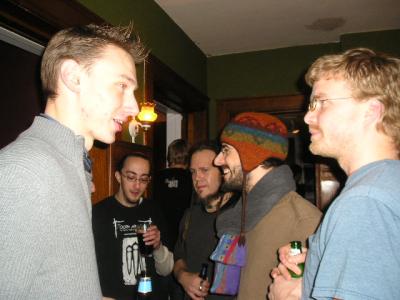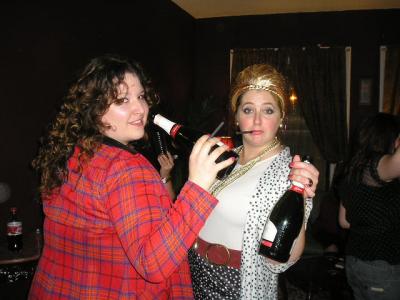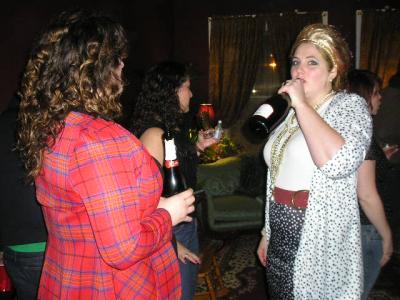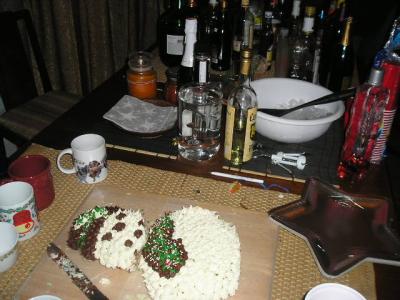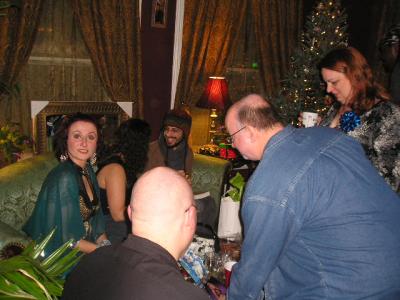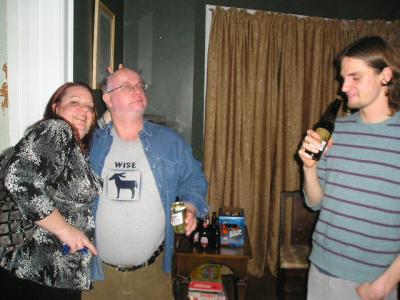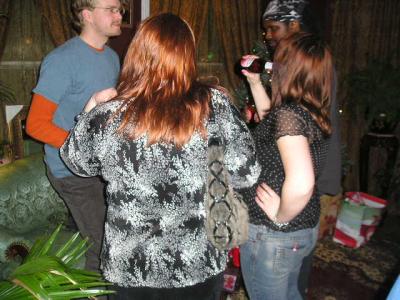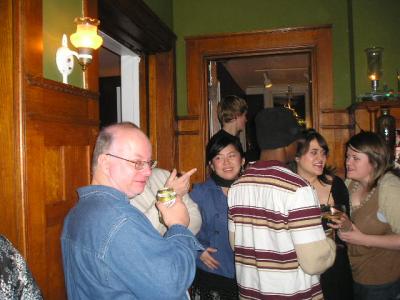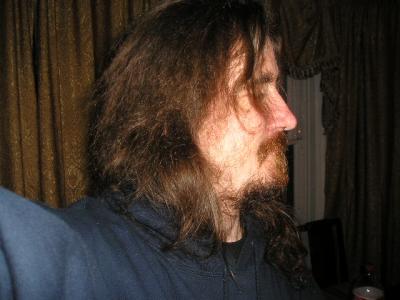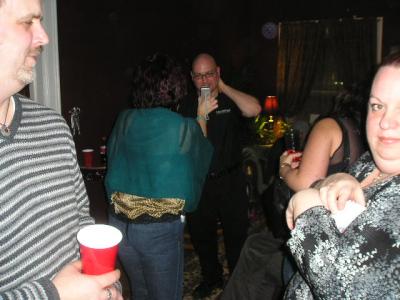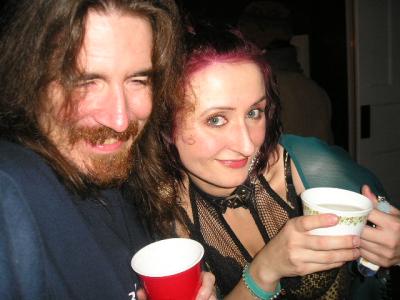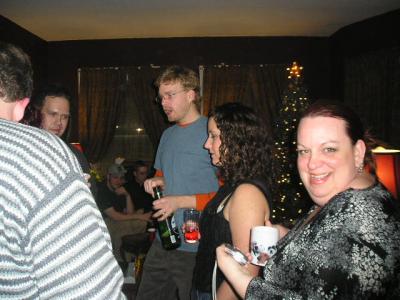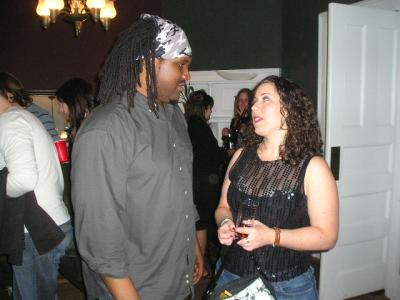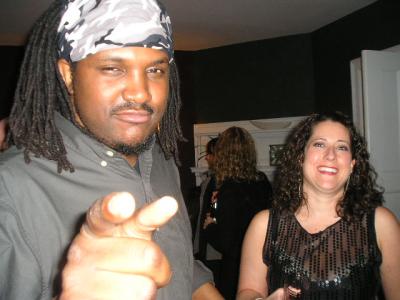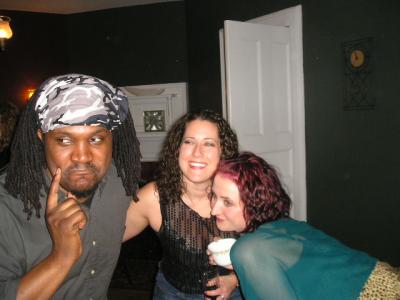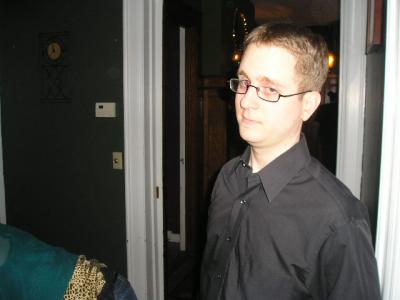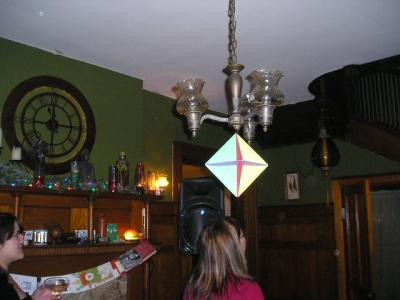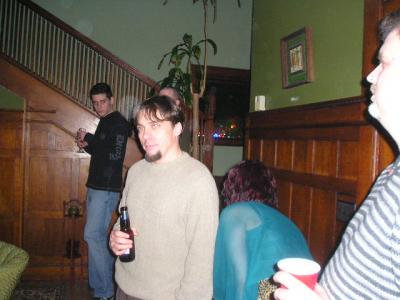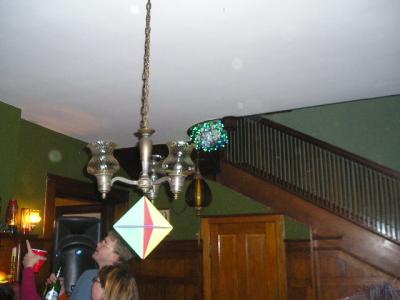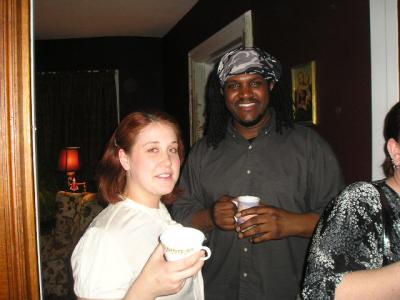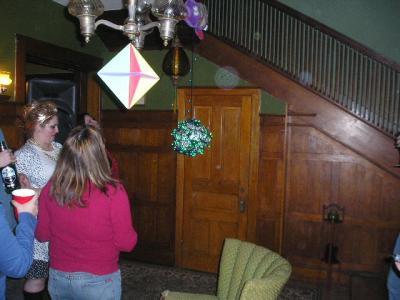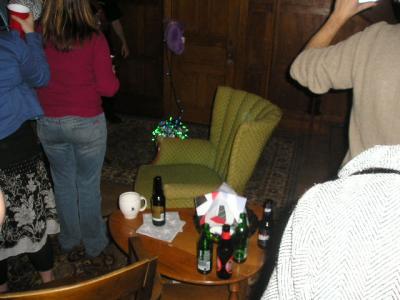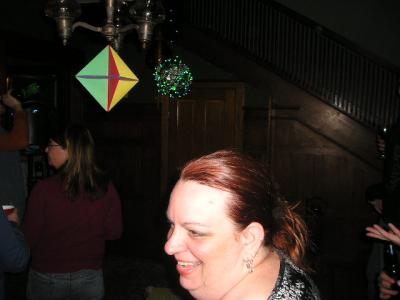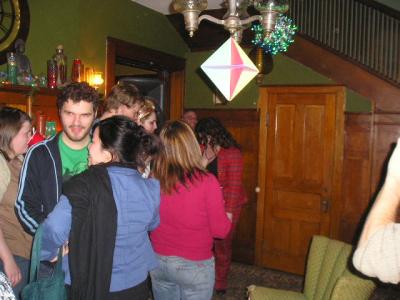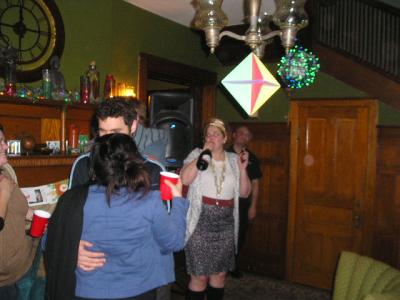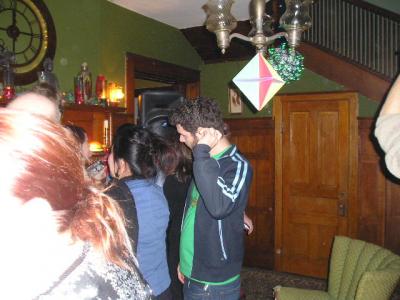 Permalink: New_Years_Eve_2007_Party_part_1.html
Words: 242
Location: Buffalo, NY
Category: sports
12/31/06 11:55 - 32ºF - ID#37470
BanditsSabres
Last night before I watched a good Hellboy animated movie on Cartoon Network I watched the sabres game. maybe it was just me but Miller made some huge saves and the Atlanta goalie played preaty good to. I'm glad the sabres won. The Buffalo Bandits strated there season in Portland and lost in Overtime to the LumberJax. I didn't listen to it since it started at 10pm. They where mising a couple players who should be back for the Home Opener on Jan 12th (I belive). Hope everyone has a Great new year and hopefully I will see some of you peeps tonight.



Permalink: BanditsSabres.html
Words: 103
Location: Buffalo, NY
Category: concerts
12/30/06 02:19 - 34ºF - ID#28502
Stillborn Fest
So Yesterday I worked for like 11 hours then went to see Hatebreed, Sick of It all, Fullblown Chaos, Subzero and another band who I can't remember the name had Panic in it and they are from Buffalo they where preaty good. I really had a great time. Hatebreed is a great live band even with only knowing a few of their songs. I liked Sick Of it all they have the same music style (at least to me) or type of sound as snapcase. The funny thing is that I ran into a couple of the people I sit next to at Bandits games that was interesting. All in all I had a great time and got home nice and late near that 1am mark. So it was a long day. But that meant I got to sleep in today that is allways good. I assume that I will get to see some of you peeps on sunday night after football, if not have a great rest of the weekend tonight, oh yeah there is a sabres game on tonight.



Permalink: Stillborn_Fest.html
Words: 180
Location: Buffalo, NY
Category: body art
12/28/06 08:13 - 39ºF - ID#28501
Ink Marathon
Sometimes around this time of year TV stations have Show marathons. TLC had one that I wish I knew about ahead of time for Miami Ink. I saw a little bit of it. I wanted to play around a little bit with the new picture or way files are uploaded so I figured download some pictures from their site and then up load them here I'm not sure yet if it is better to do one picture at a time Or if it is quicker to open multiple files at once. In any event I anyone reading this likes the pictures oh yeah currently the sabres are beating the caines hopefully they can pull out the win for the sold out HSBC Areana fans that would be nice.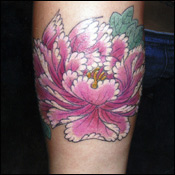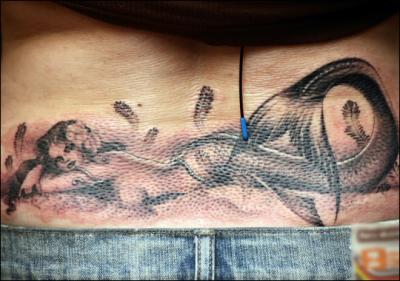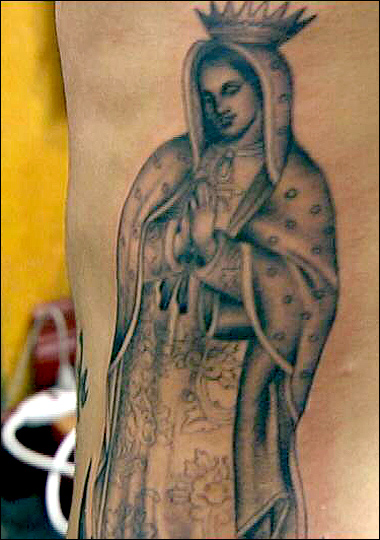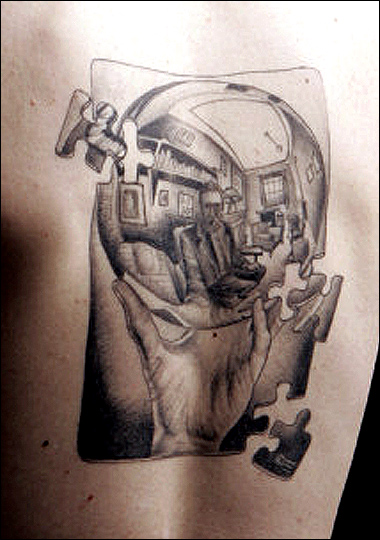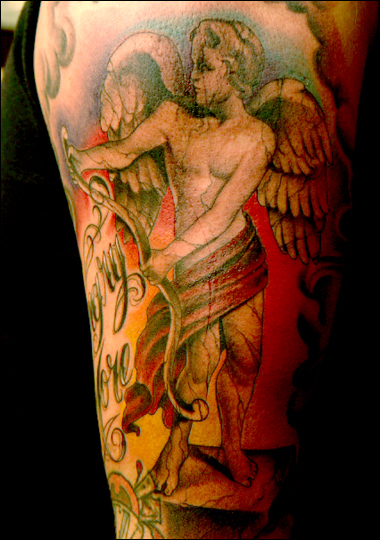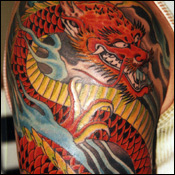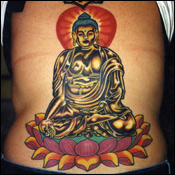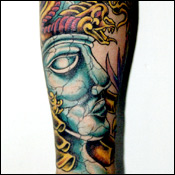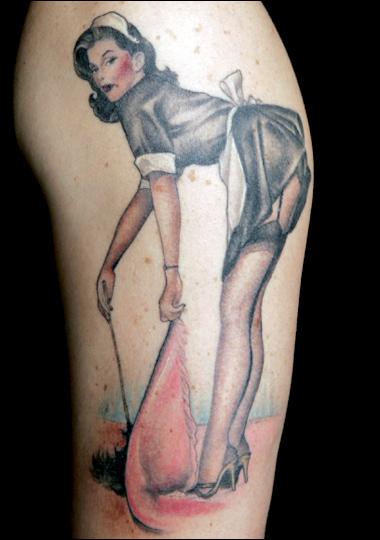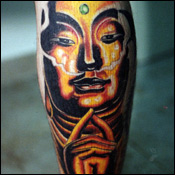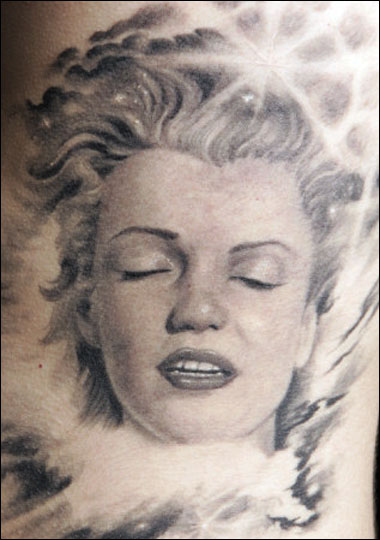 Permalink: Ink_Marathon.html
Words: 158
Location: Buffalo, NY
Category: photos
12/26/06 06:53 - 37ºF - ID#28500
Christmas Kitten
All in All christmas was preaty good. It still seems like something is missing or just isn't quit right or something not sure what really. Maybe it is that there is no snow or that christmas came verry quickly or maybe that work is a lot more stressfull now, not really sure, it just isn't the same. But it was still good. It was good exchanging gifts with my mother and sis and her kitten got a few little gifts to, it was its first christmas. Then later in the day went out to springville to see the cousins that was a good time. I din't know that one of my cousins has roomates and is living near Elmwood that is cool. Hopefully he and my sis wind up hanging out togather, they are preaty close in age. One of the things we did there was watch "The DaVinci Code" it was preaty good. I know the "Catholic Church" got all up in arms over it. That tells me that someparts of the movie must at least be true or have facts that could lead to other theories about the bible. In any event it was a good movie I thought good suspense/mystry movie. So today it was so nice to sleeping in yes it was great, to bad work is calling in the moring. Argh I really don't want to go in but If I call in sick I don't get paid for the holidays plus we will be super busy. Well hope everyone had a good holiday and here are some kitten pics.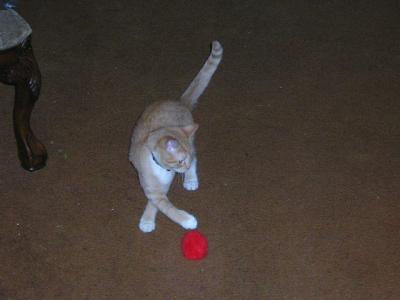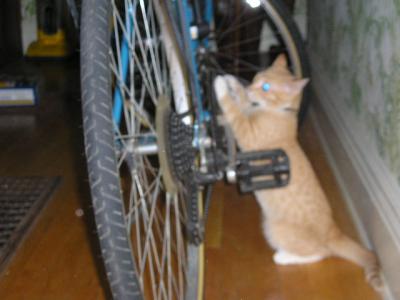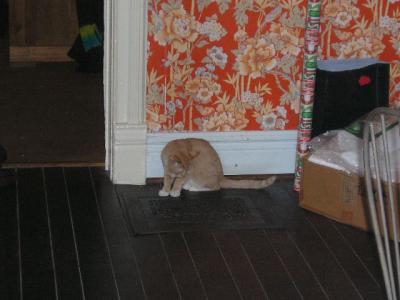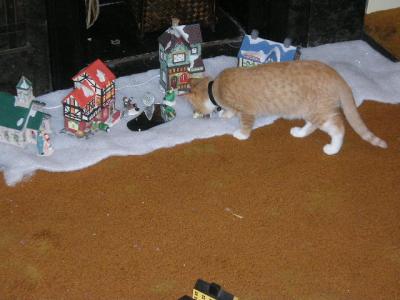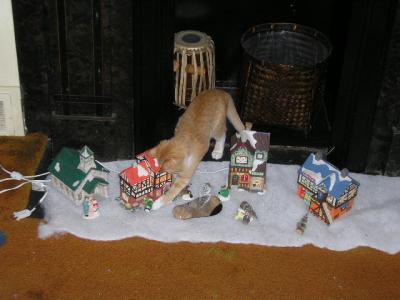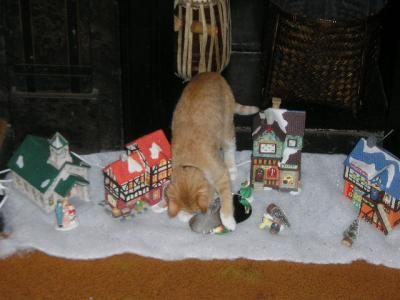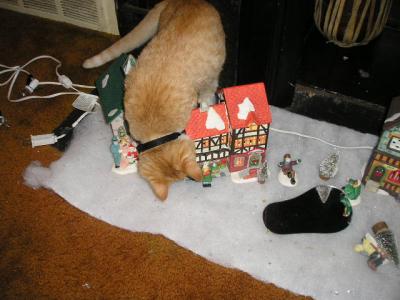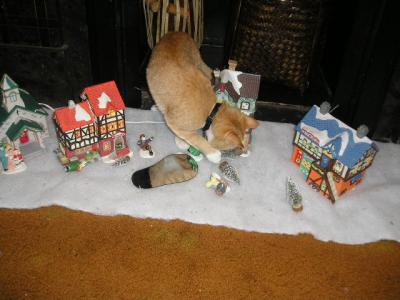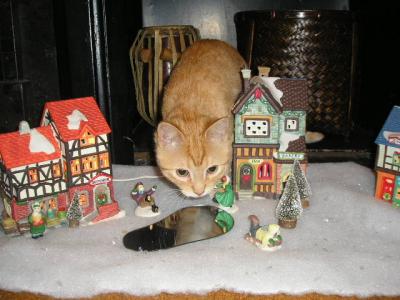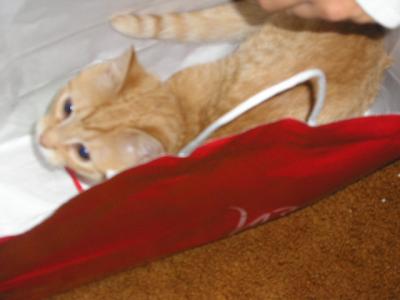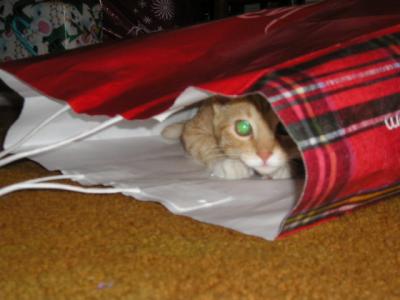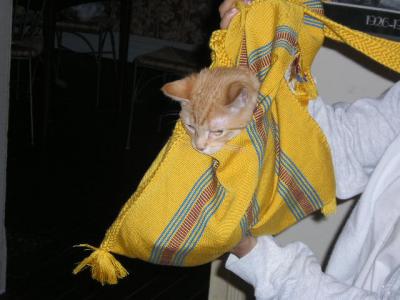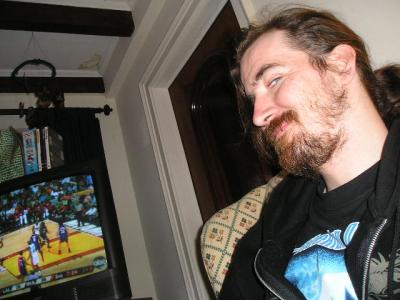 Oh two things I almost forgot today I saw a preaty good movie called aragon that is the one about the dragon rider. I admit I made a little mistake and missed the begining of it but I don't think I really missed anything important. If you like dragons you will like it. Also Dec 29th. There are 3 big concerts. Firsty the Goo Goo Dolls I belive is completely sold out in NF. Dr Dirty John Valby I forget where he is play I think club infinity but not sure, I have seen him once and it was a great time. And what I'm going to is called The Stillborn Festival. I wouldn't call it a festival really it is going to be at showplace 6:30 doors 7:30 showtime. It is at least 3 hardcore bands that I know of Hatebreed, Sick of it all (I know non of there music but they are hardcore legands) and full blown chaos. Granted I don't really know much of the music but to see Hatebreed it is worth it. Hey maybe I'll find another band there I like. That is how I found out about 30 Seconds to mars (who have a great video of Fuse currently, with samurais and all kinds of stuff). With the time thing I guess I'll go right from work and hopefully not miss any music. Ah shit I gotta go pick up pictures at walgreens now. Hopefully I'll see a bunch of you on new years eve.


Permalink: Christmas_Kitten.html
Words: 539
Location: Buffalo, NY
<-- Earlier Entries
Author Info
More Entries
My Fav Posts
This user has zero favorite blogs selected ;(