Category: photos
04/02/07 07:02 - 48ºF - ID#38721
West Side
here are a few Pictures from my Neck of the woods.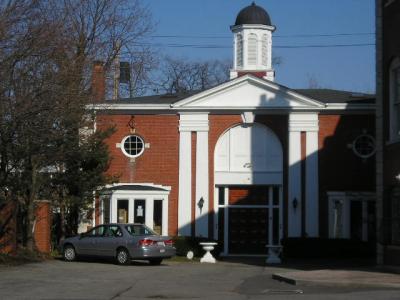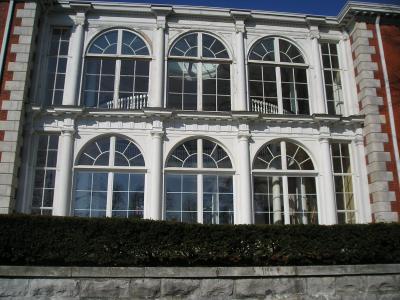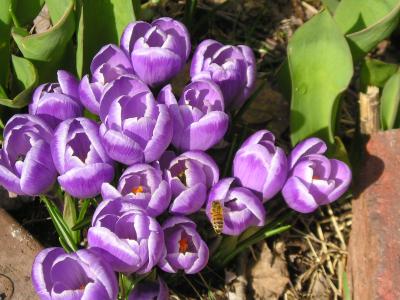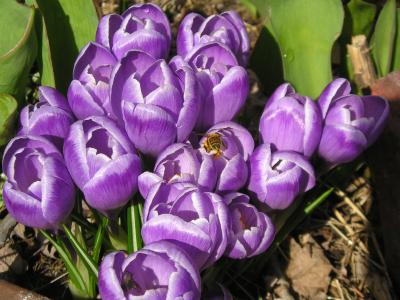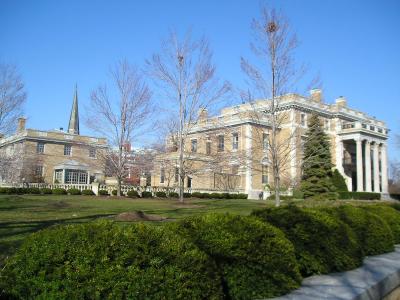 Oh yeah I had a fun time watching Wrestlemania Last night and 24 is on tonight Oh yeah and the Men Division 1 Mens Basketball finals are on tonight. In any event Hope you like the pictures. I don't know if you can tell but those flowers are very small but it is a close up in both pictures.


Permalink: West_Side.html
Words: 78
Location: Buffalo, NY
Category: photos
04/01/07 12:02 - 50ºF - ID#38708
Bandits Shamrox
So The Bandits Played the Shamrox who are one of the expansion teams and in the begining the Bandits where way ahead but Chicago did start to Make it interesting but in the end they could never catch up and the Bandits won. Before the game I went to Pearl St. and got the pregame buffet.
Here are some pictures from the Bandits game. I decided I would crop them just to cut down on the turf and fans and non important stuff. I did a little messing around. The photo program I used suggested I save them as png plus cause then it isn't a flat picture so I did save some like that but now those ones don't show up. So as a reminder to myself not to do that for
(e:strip)
again I'm going to leave up the notations Then there are also some non Bandits pictures also.
Missing Image ;(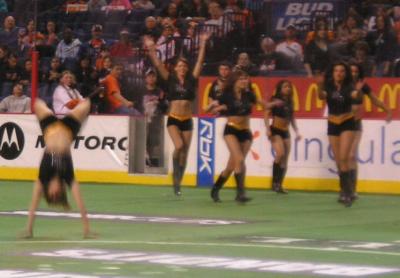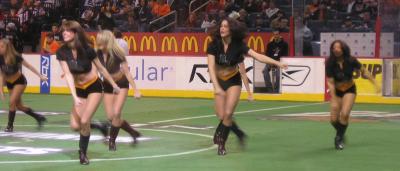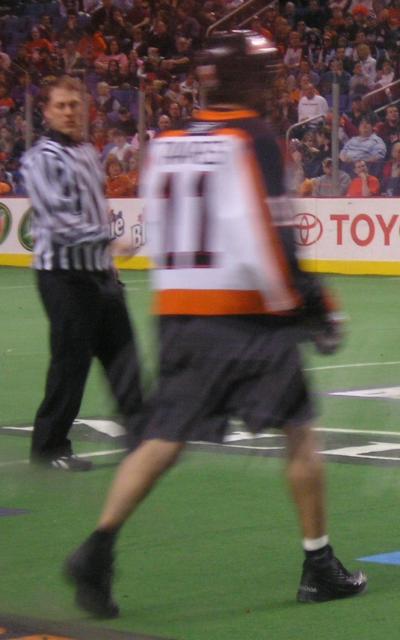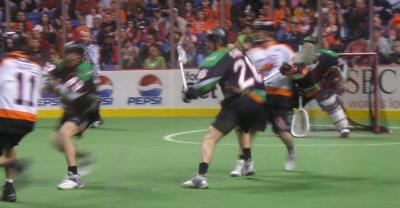 Missing Image ;(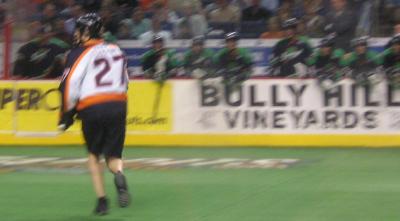 Missing Image ;(
Missing Image ;(
Missing Image ;(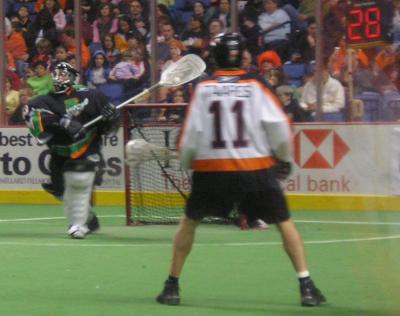 Missing Image ;(
Missing Image ;(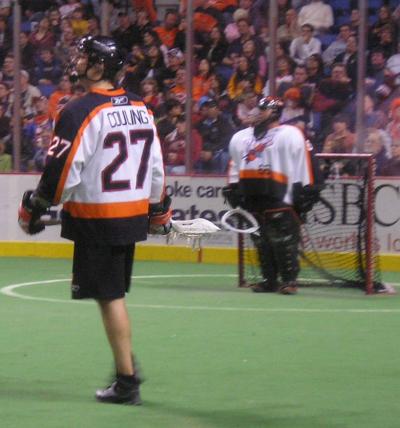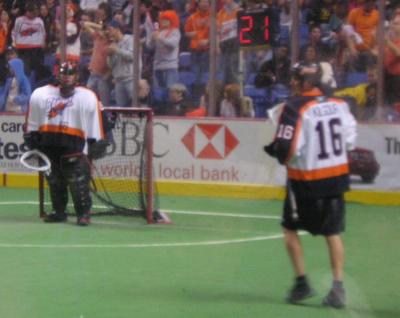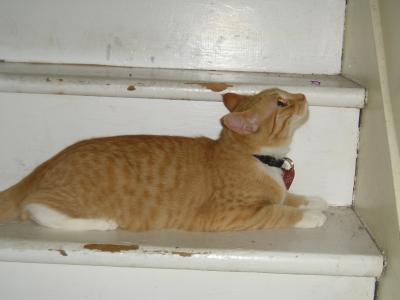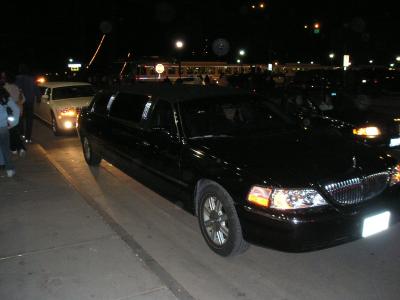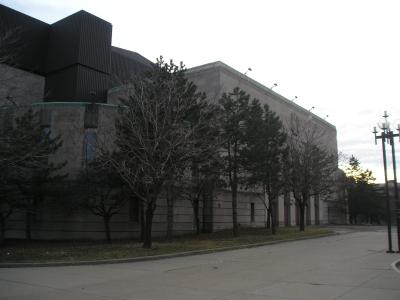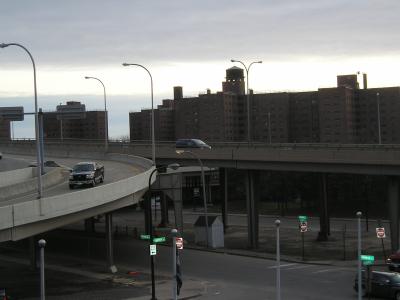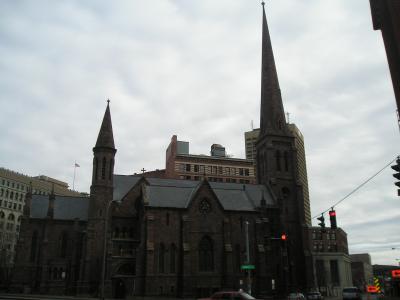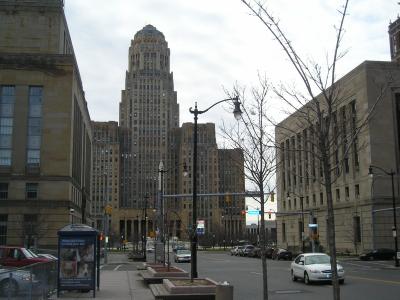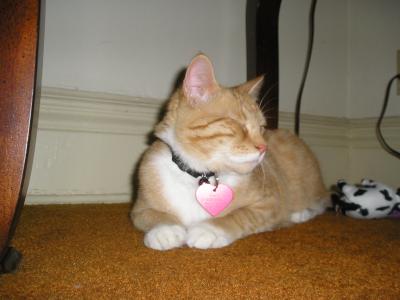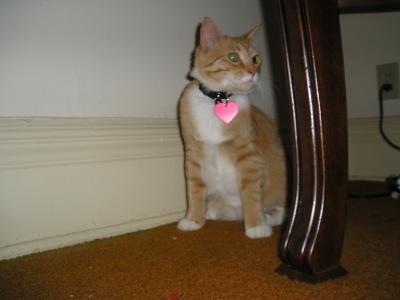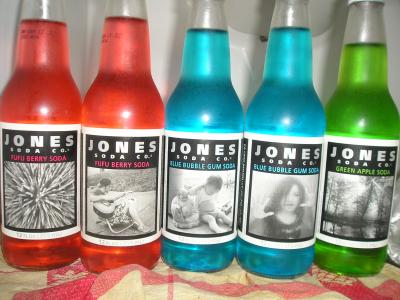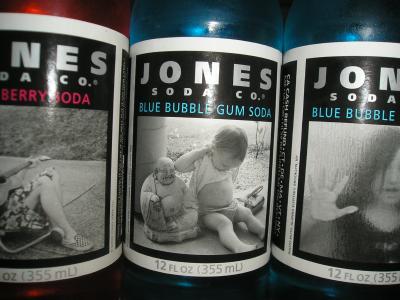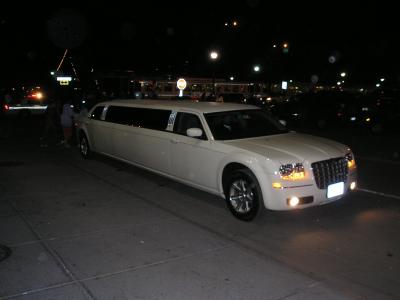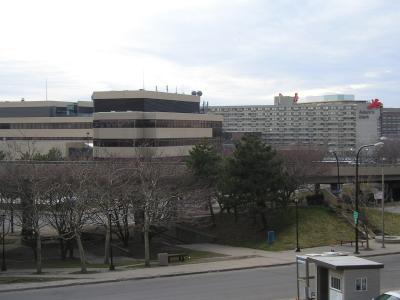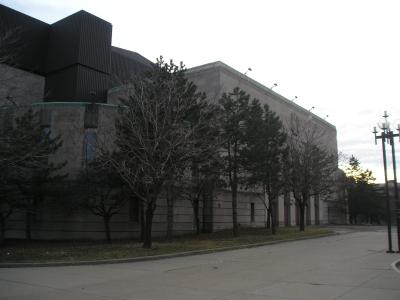 Permalink: Bandits_Shamrox.html
Words: 212
Location: Buffalo, NY
Category: dream
03/30/07 07:10 - 53ºF - ID#38698
Boat
Firstly my lame ass should be going out but I won't be, I'm a little tired and there has been a lot of work this week to tire me out. Jackdaw is at the Mohawk at 10 and there is some event that sounds cool at Diablo. I will admit that the few times I remember my dreams they go by so quick I can never remember them but this morning I had one that I can't remember all of. I was on what seemed like one of those house boats from
(e:pauls)
pictures of SF and it was very huge. I think it might have even been two together. There where all these young (old enough to be legal and drink) ladies in Bikinis all over the boat and I couldn't find my way off the boat so I kept having to ask how to get to the exit door I did find my way out. But the part I can't remember anymore is if I stepped out onto sand or a boardwalk and I remember I saw someone I knew but can't remember who it was. The dream seemed to go on for some time. So I wake up look at the TV and there is an ad I mean infomercial for the new girls gone wild video it is the one with some members from the real world on it as hosts and has some name. So I'm guessing some of that got into my mind and the trying to find a way out was me trying to wake up and go to work but who knows.


Permalink: Boat.html
Words: 270
Location: Buffalo, NY
Category: concerts
03/29/07 07:06 - 49ºF - ID#38684
Buffalo Chapter BLS
Last night I went to see Black Label Society and had a great time. They where really good and really loud. It should be interesting to see when my one ear fixes itself and dosn't ring anymore. I forget the name of the opening band somethin like santuary or something like that they were pretty good to. The only thing is that it was hard to Here what Zakk was singing . I'm not sure if it was where I was standing that the drums where so loud. But to me his vocals and guitar kinda blended togather. I could here is voice but couldn't make out a lot of what he was saying, I wonder if I was the only one. Oh yeah one other cool thing is that I got to see some of the Hockey game before the concert then in between bands I got to see the end of the game. The Devils got that last second goal and could have tied it but feel short. On a side note I'm not a Devils fan, yeah I used to be for about a month years ago. But they do have a pretty cool Jersey and a pretty good goalie. Oh yeah back to my point one of the Members of BLS Wore a Sabres Jersey for Part of the show. It was the old one with the old symbol (not the blue and gold) of the buffalo. It was #81 it looked like it said Satan. If he where ever traded to the devils I would buy a home and away Jersey and wear it to every Metal or Hard rock show I could. That would be one hot seller. I know it is said like Sh in shit and Tan but still it is spelled Satan and on a Devils Jersey that would be preaty dam cool. Oh yeah back to BLS they did a nice tribute to "Dim Bag" it really was nice. I never take my camera to Town Ballroom because of the pat downs and not really sure if they are allowed I did see some people taking photos so Maybe I should have taken it, oh well.


On a different note:
Saturday Night I have a bandits game to go to so that should be fun vs. the Shamrox and I'm thinking maybe Friday go see Jackdaw but most likely I will just stay home but who knows. There is also some art show fashion show at Diablo that might be interesting not sure about that on friday. Then Sunday I will watch Wrestlemania Yeah it is expensive but it should be a great time. So I wish everyone a early happy weekend.



Permalink: Buffalo_Chapter_BLS.html
Words: 450
Location: Buffalo, NY
Category: concerts
03/27/07 07:32 - 66ºF - ID#38656
BLS
Firstly I admit I only have one Black Label Society CD but they are in town on Wends. So I have to go see them at the Towne Ballroom . For some time they had the prefix of "Zax Wilde's" but I think they drop that not sure. I have no idea who the opening act is or if there is one or two but it should be a good time in any event. I'm tempted to go right from work and then go to T.G.I Fridays for dinner it sounds like a good idea. Oh yeah I must also get cash so I can buy merch. I guess that is all I really have to say, hopefully one of these days I'll have an exciting post but oh well.



Permalink: BLS.html
Words: 131
Location: Buffalo, NY
Category: tv
03/26/07 07:28 - 60ºF - ID#38641
Photo theme
Recently photos have kinda been a theme and it is kinda odd in a way. A couple posts back I mentioned that I keep pictures in photo albulms and that it took a long time to put them away. Well tonight I have about 120 to do that with but it shouldn't take to long I hope. But where things get interesting is that last night Photos the theme in the Simpsons there was an entire thing about the Paperazzi . But what started it all was that they got a fire safe and put the photoalbulm in it and a fire starts in the safe and destroys all the pictures. Then then get the idea to re-stage all the pictures. Yes they did say re-stage meaning that the pictures where staged in the first place. I found that funny cause it implies that they posed for the pictures and that the pictures where what they wanted to see or to remember and not what actually was. This was also a small point in one of the stories on Desperate Housewives weeks ago where they showed people smiling. But it brings up the point that if pictures are only of the happy moments and not of the fist fight that breaks out after the picture or the tantrums and doors slamming that then that stuff doesn't get represented. I understand that you may not want a picture of a kid crying but all the pictures taken of the family or what ever you take shouldn't be just happy stuff and only the gorgeous buildings you see in a city. I'm not saying that you should go to every funeral and wake and take pictures but we often have trouble taking pictures of the tough times. Sometimes it is out of respect or that you know there might be people who don't want there picture taken or don't want that distraction. But As I have learned you often regret not taking those pictures, when you look back on it. Ok I guess my little rant, not that it is really a rant is over.



Permalink: Photo_theme.html
Words: 351
Location: Buffalo, NY
Category: photos
03/25/07 10:49 - 35ºF - ID#38610
Bandit Albulms
For those of you who read My last journal or "blog" what ever term you prefer here are two pictures that are not the best but that kinda convey what I was talking about. Oh before I forget I don't want everyone to think I'm a huge Maple Leaf fan that flag I got at a Game I went to years ago when in toronto.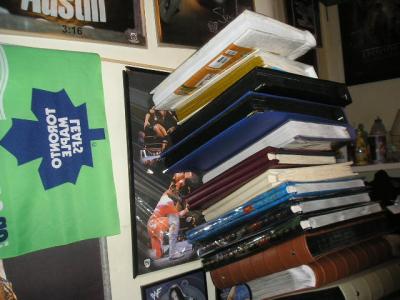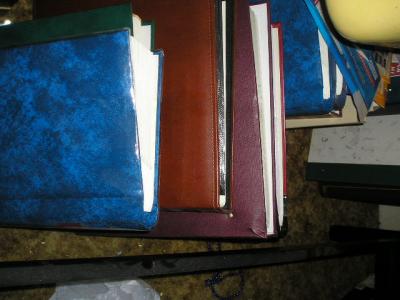 The Bandits did wind up winning the game last night and I had a good time and I shall put up some pictures from the game in random order but first here are the pictures of Downtown Buffalo I took before the game (also on my webshots page). Two of the pictures are of the new R2-D2 mailboxes .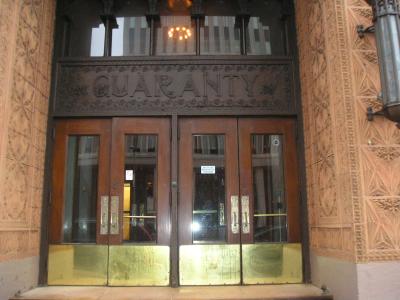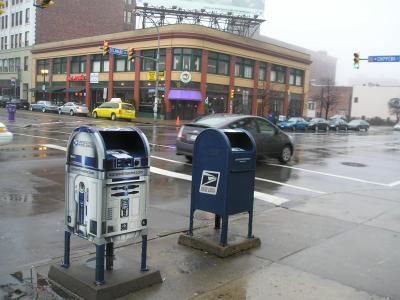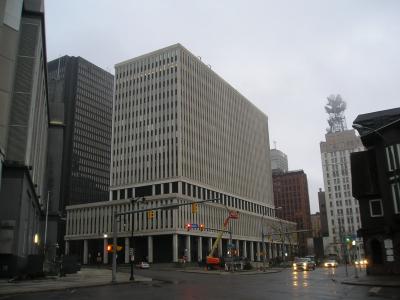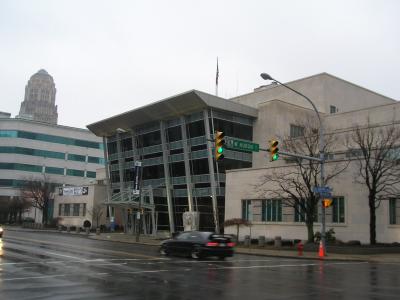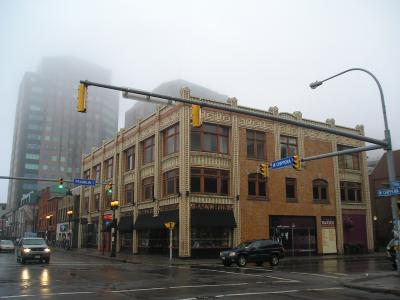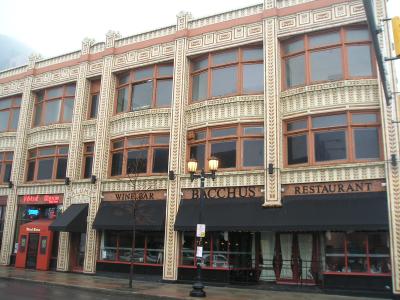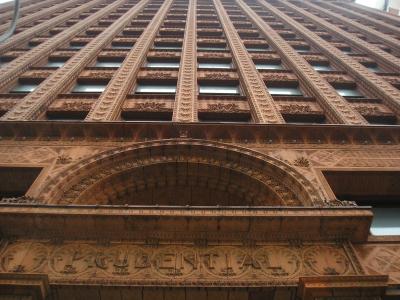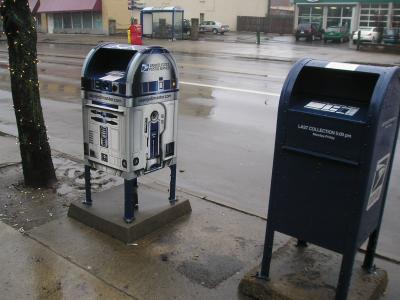 I will admit that it would have been nice if the sabres and bandits would have won But I know that is unrealistic sometimes. But I had a good time here are some shots of the game and some of the Bandettes also.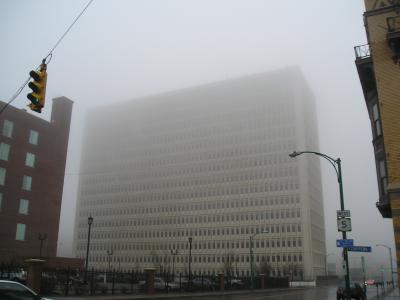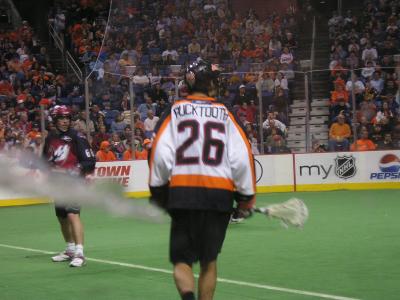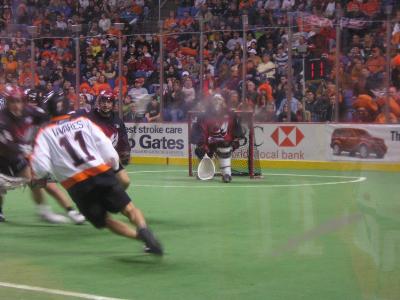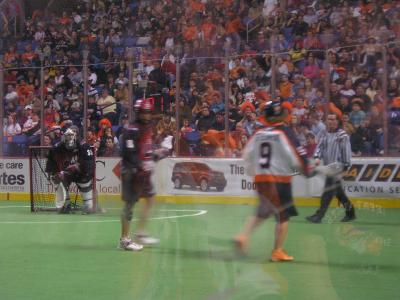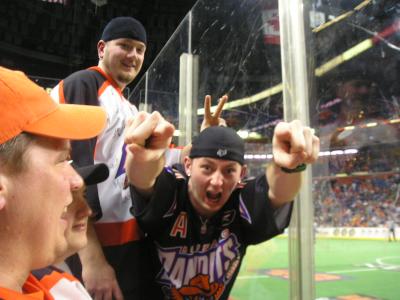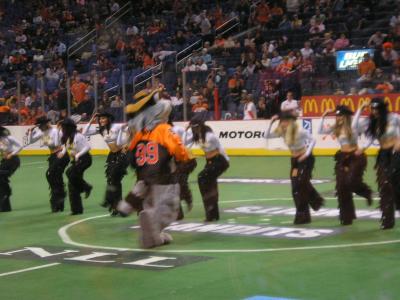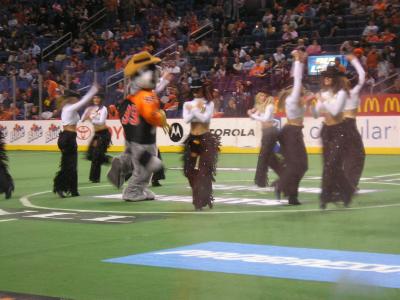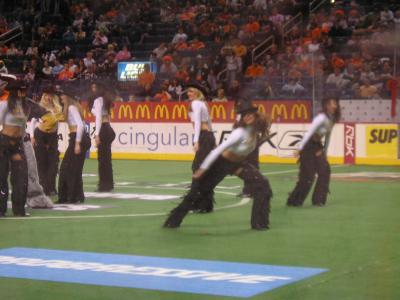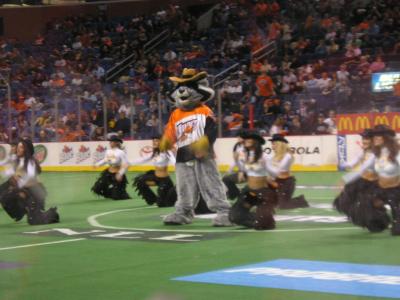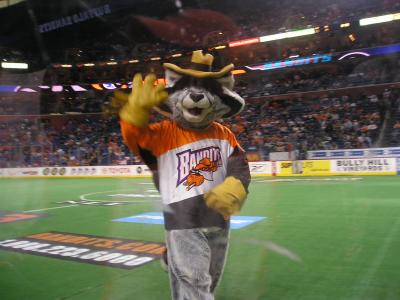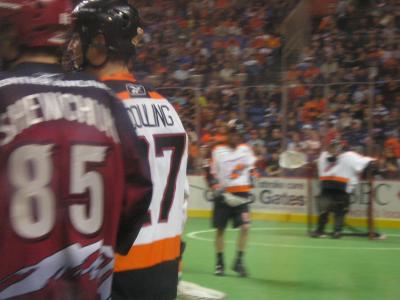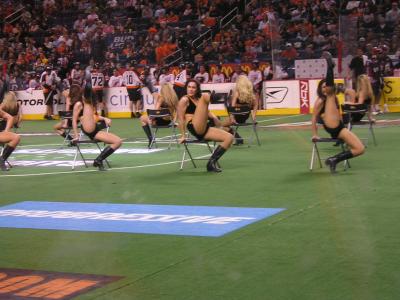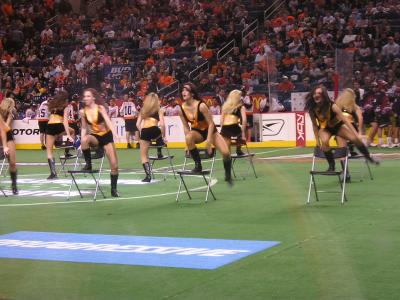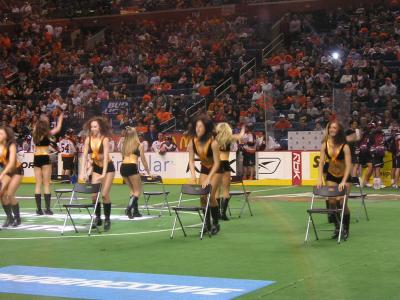 Well I got a few error messages so Not sure what that is about but hopefully these pictures are a good asortment


Permalink: Bandit_Albulms.html
Words: 237
Location: Buffalo, NY
03/23/07 07:33 - 53ºF - ID#38597
Pictures and More
First of all before I forget the Bandits Have a home Game on Saturday night Vs. The Colorado mammoth. It should be a good game and it is a vary important game since the Bandits are in second place in there devision. Colorado is in first place in the other devision and I think only has one lose so far.

Last weekend I had a busy and fun weekend with the Car Show, Mat's Birthday and the parade and I took lots of pictures. But one little draw back is how long it took to put all those pictures into a picture album. Yes I use picture albums. I also download the pictures onto a computer and then back them up on CD or maybe the computer is the back up. One cool thing is if you have pictures on a CD is that you can look at them on a DVD player assuming it is one of the ones that is JPEG compliant . I will admit that I don't do it that often but it is still a pretty cool idea. But what my problem is now is that I have to go out and get shelving or some type of bookcase that is big enough for all my albums. I have some small ones and some large ones so finding one that is the right size is tough, but I'm currently looking into it. Maybe I'll find one this weekend I hope.

Oh yeah that is the other thing I wanted to mention On the 28th I'm going to see Black Label Society, that should be a fun time for sure. I forgot the other thing I wanted to mention. So I hope everyone has a great weekend.





Permalink: Pictures_and_More.html
Words: 290
Location: Buffalo, NY
Category: photos
03/20/07 07:47 - 28ºF - ID#38534
St. Matts Pats wheels

We shall try again 93rd time I think)the above link or web address should lead to the pictures I took on Saturday at the world of wheels. Here are a few samples of those pictures.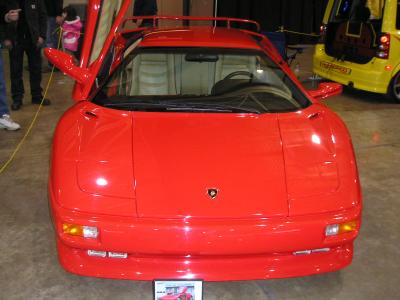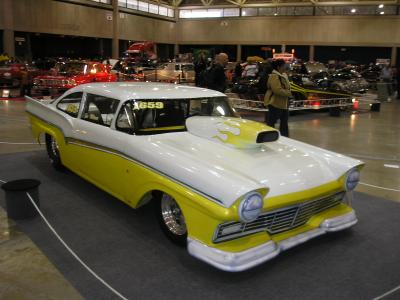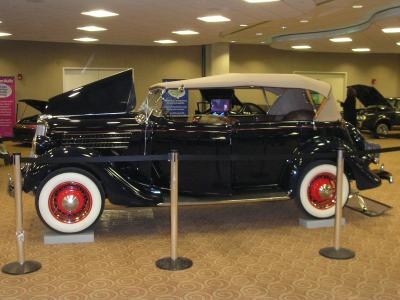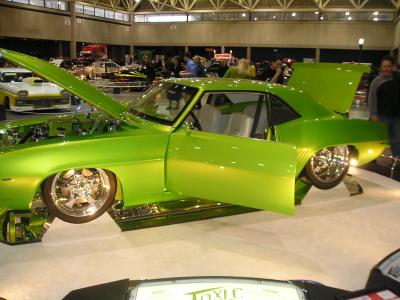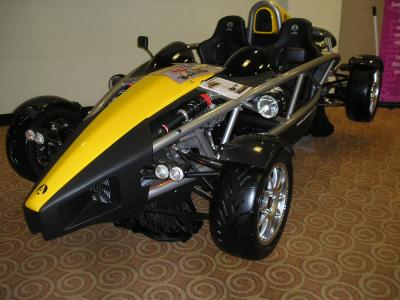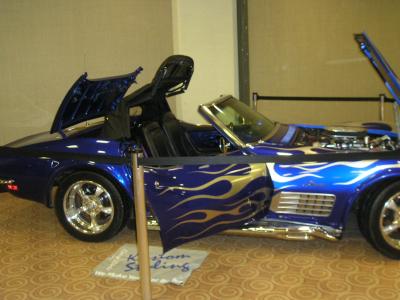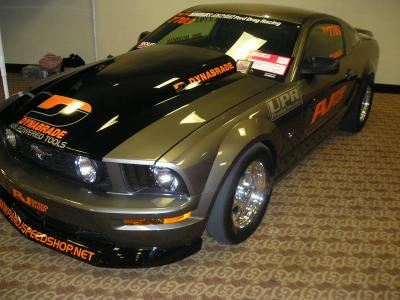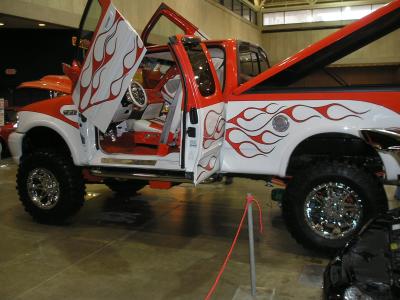 Here are a few pictures that didn't get posted from St. Mat's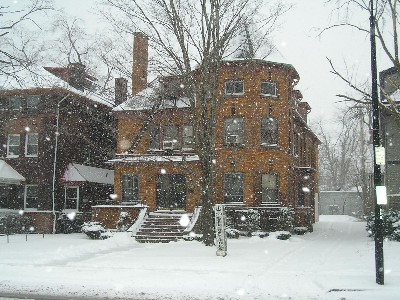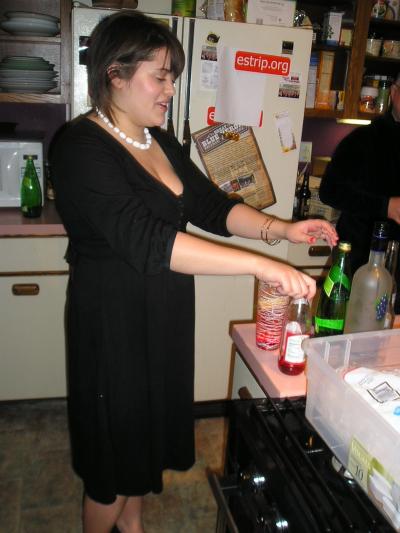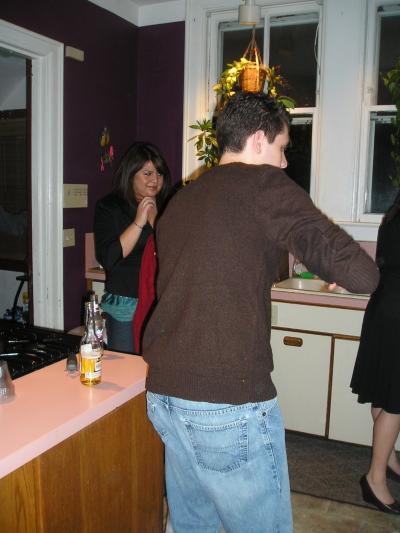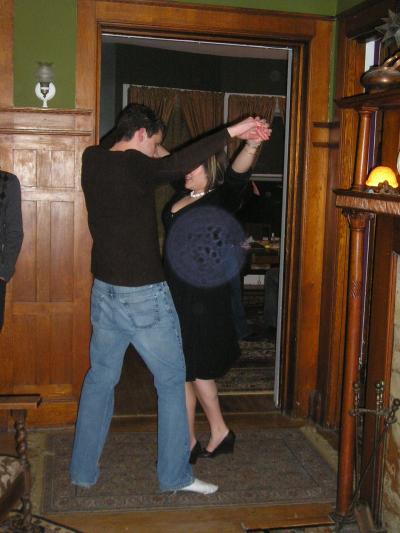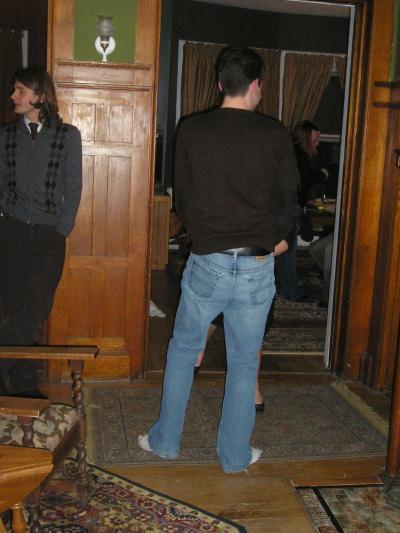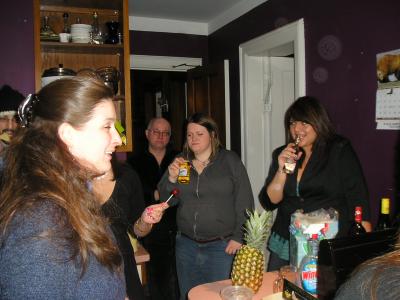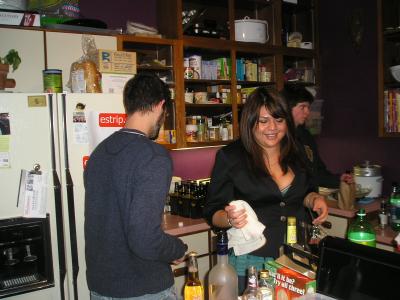 I will admit Sunday didn't go as I hoped. I got to the parade late and missed some of Div. 1 but it wasn't really my fault. I also didn't wind up going to see Jackdaw but maybe I should have since I caught the end of the Sabres game and they lost. But I was thinking that it would be way to crowded then I was warm and comfy at home a slept way to early in the day. Here is my view of the parade.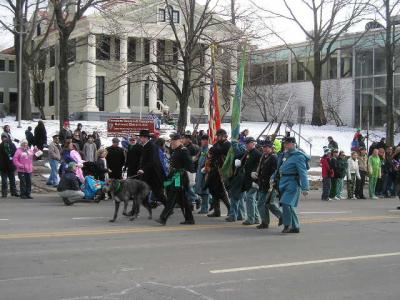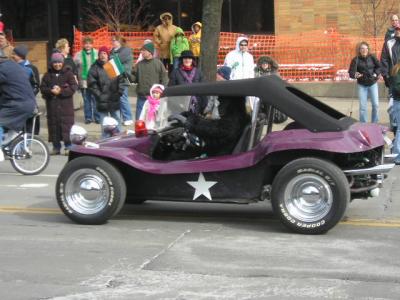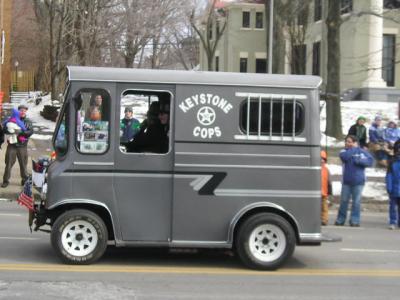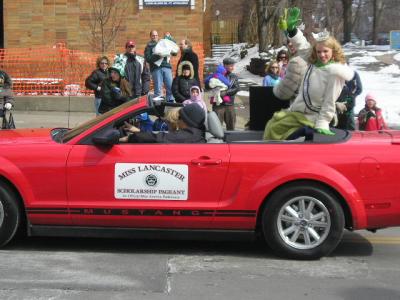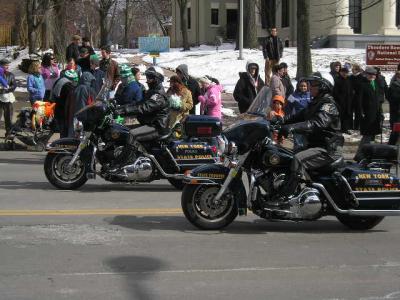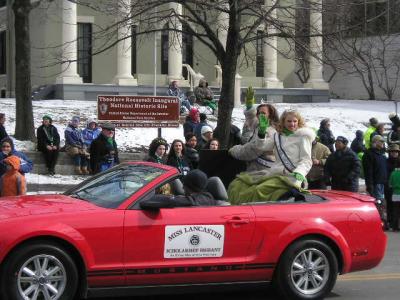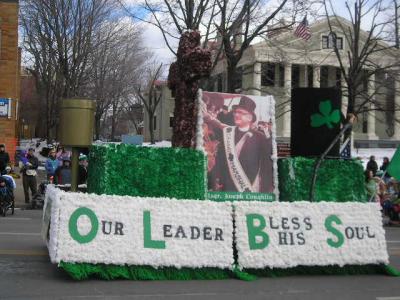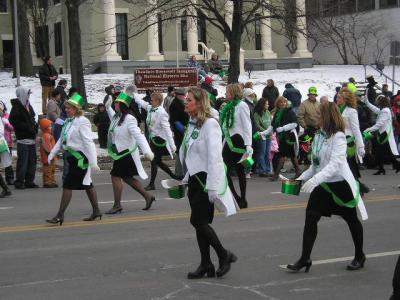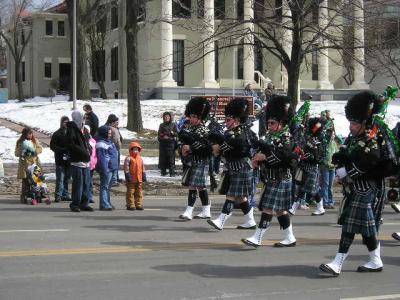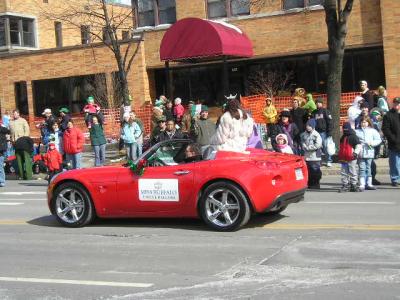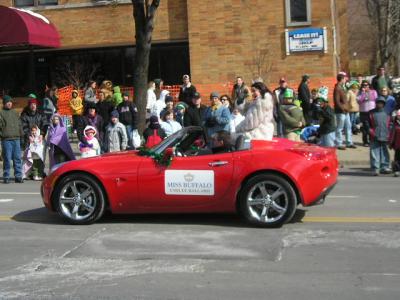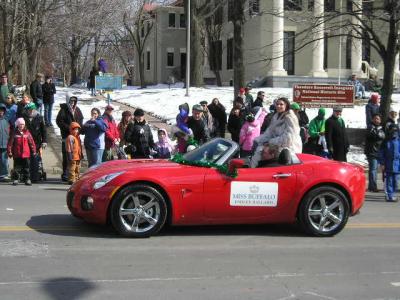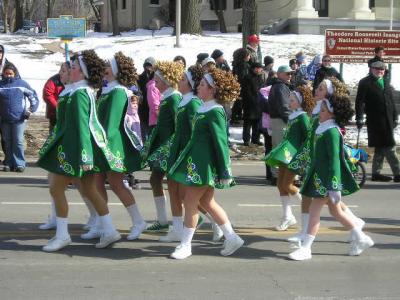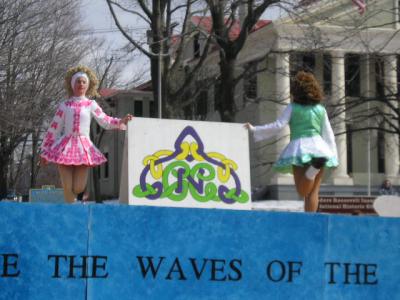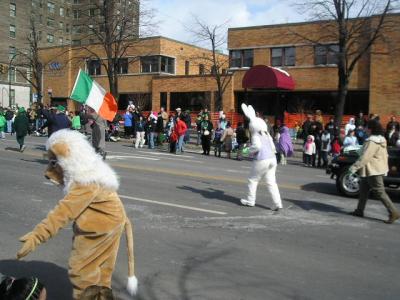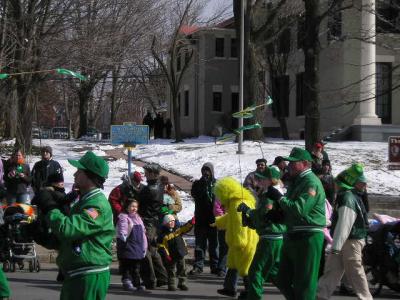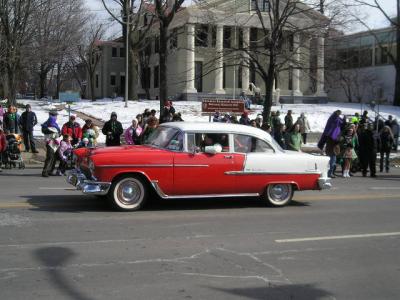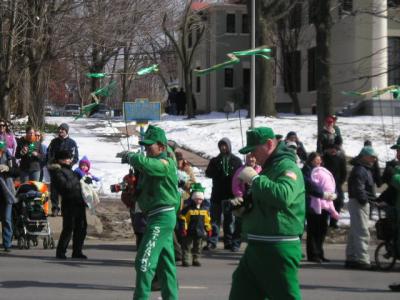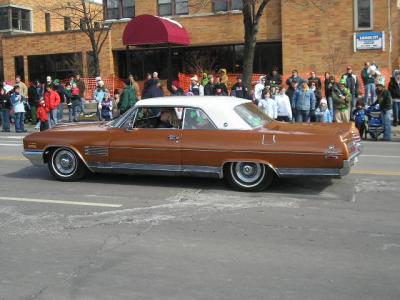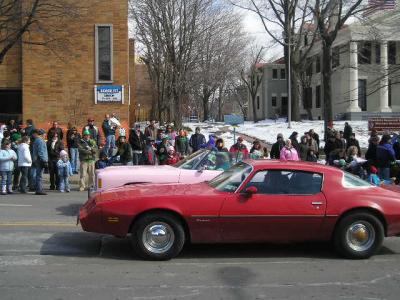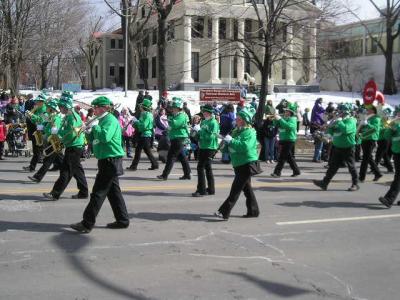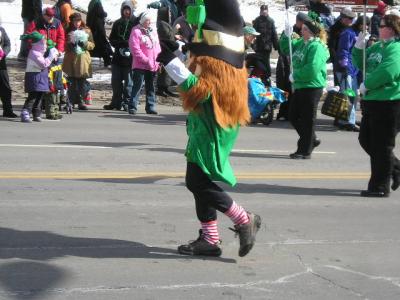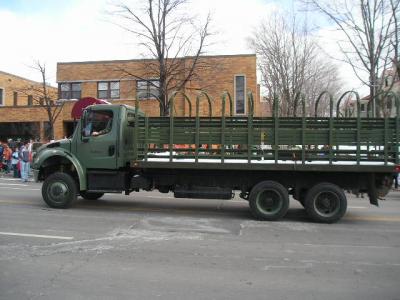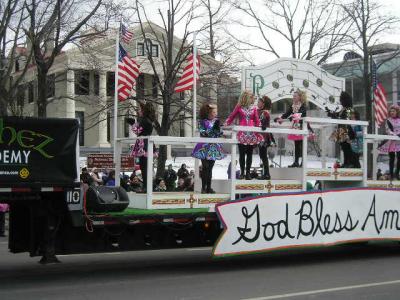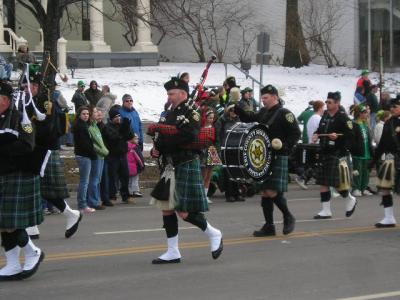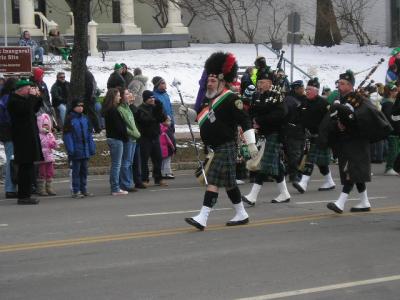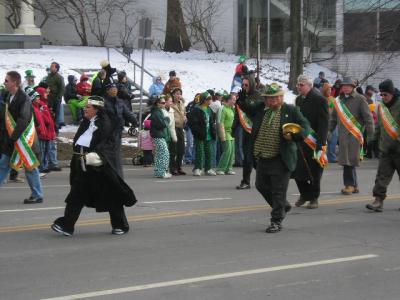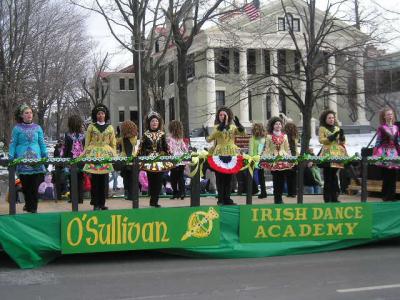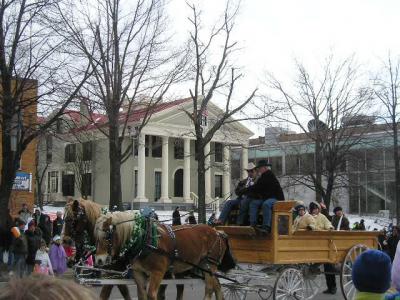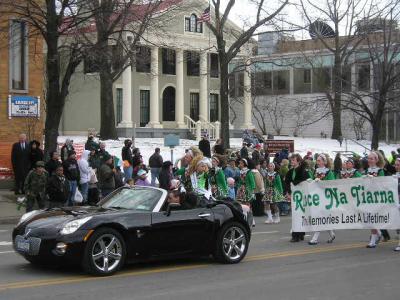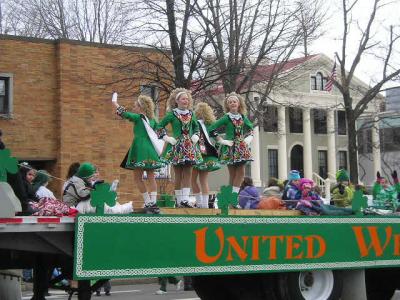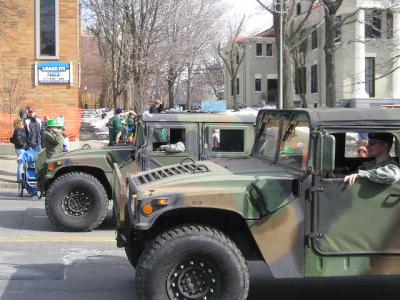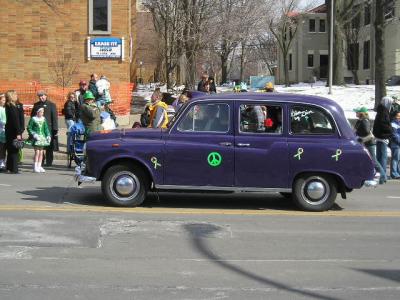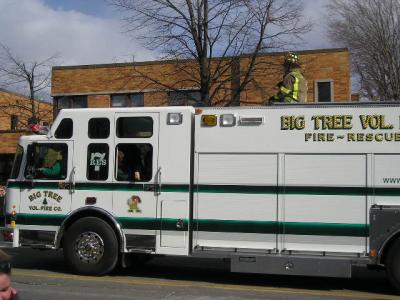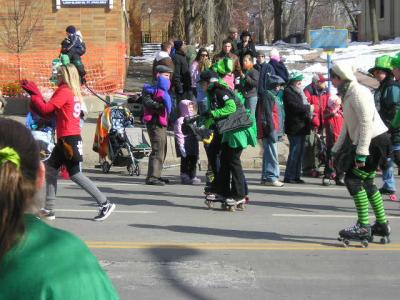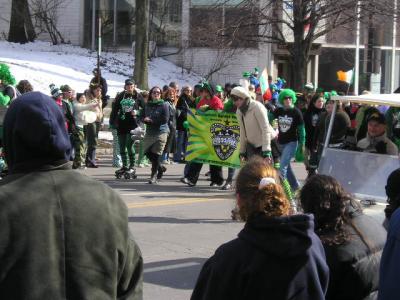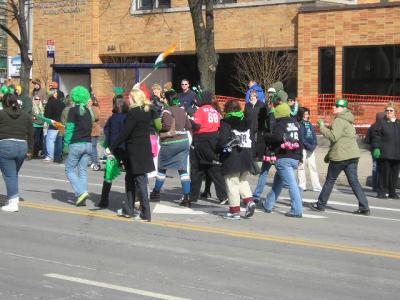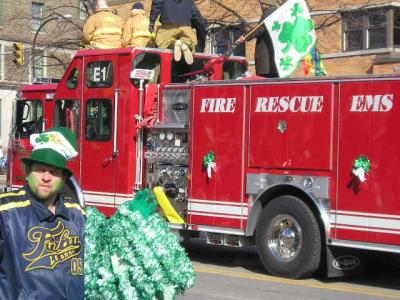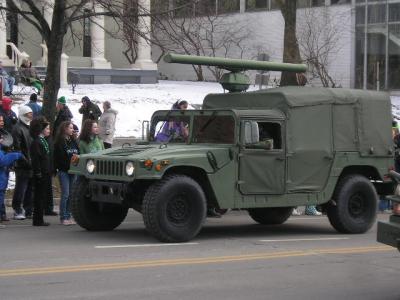 Just wanted to add that those are not all of my parade pictures but a good amount of them. OH yeah I also decided to try firefox 2 and I see it underlines words that it thinks are misspelled and the funny thing is that firefox both times now is underlined. I noticed that now when you click on a link instead of opening another page it opens it as a tab instead that is kinda cool.


Permalink: St_Matts_Pats_wheels.html
Words: 341
Location: Buffalo, NY
Category: peterazzi
03/17/07 06:24 - 31ºF - ID#38500
St Matts Pictures
First of all the way I upload the pics it dosn't put them in numerical order when you do multiple pics but from looking at the pictures you get the general idea. Also sorry if there is red eye. That is one thing I don't like about my camera even with the red eye setting you still will get some of it. If you don't like how you look in the picture sorry. The thing with the Pictures I take is that there is usaly a few people in them and sometimes people in the background. I know there is one picture of
(e:Lilho)
that I put up my mistake I was suposed to turn it the other way so when you see that one do it in your mind. I had a good time and as one of the other
(e:peeps)
said it was a mellow or maybe calm party but still fun. It was nice to see some new faces there, or at least people who I hadn't met before.. I will admit I could have and should have been more social but oh well. I decided to post these today and download what ever pictures I take at the parade on sunday or monday. I think it is awesome that some peeps are getting togather to go to the parade. I think I won't be in those numbers that I'm just going to go with my sister but we shall see. I'm guessiing I may skip Jackdaw as well, but I'll find out later. Ok Here are the pictures.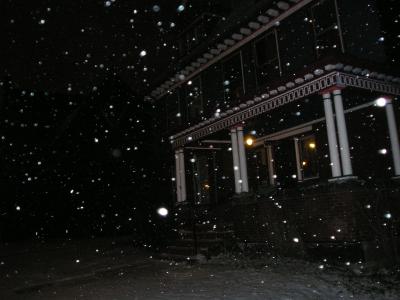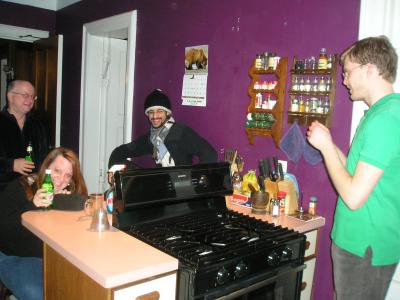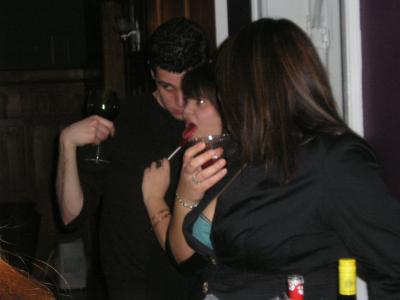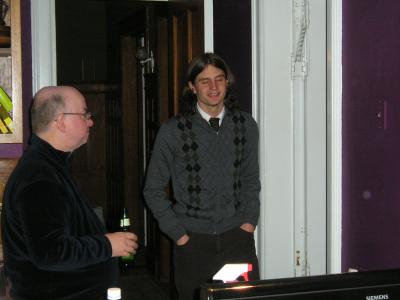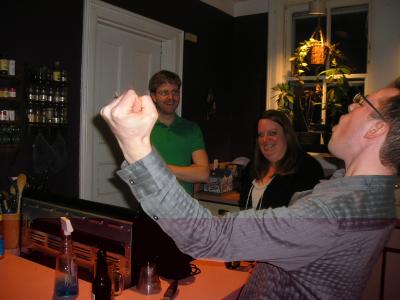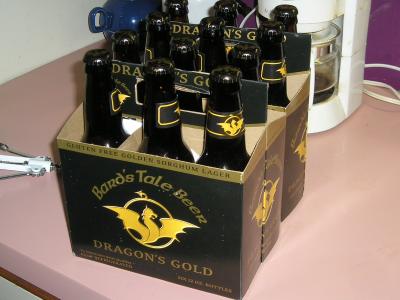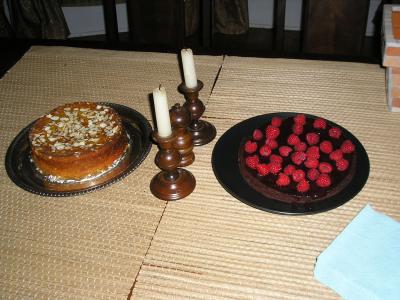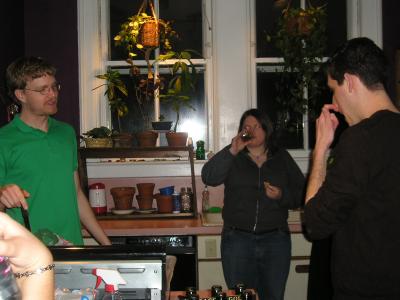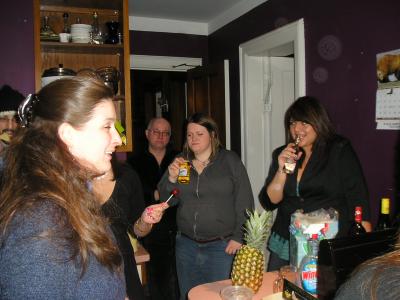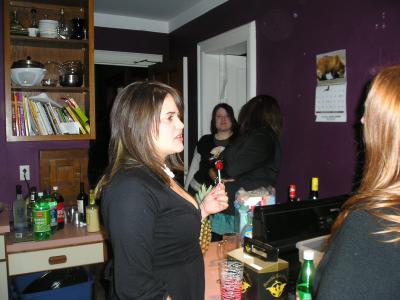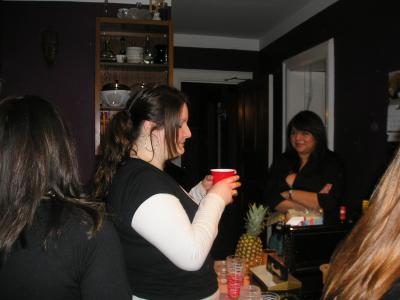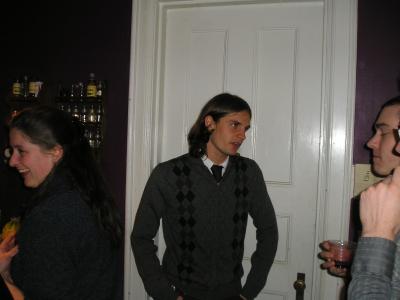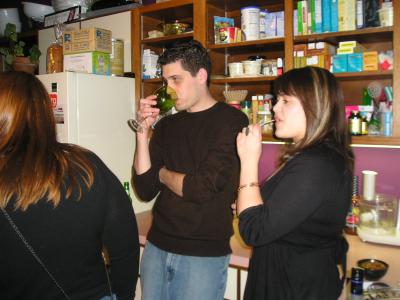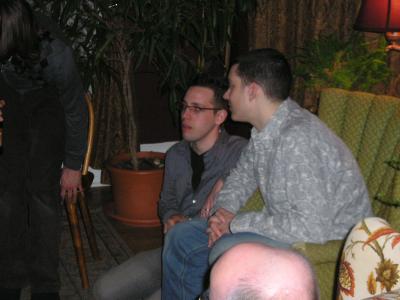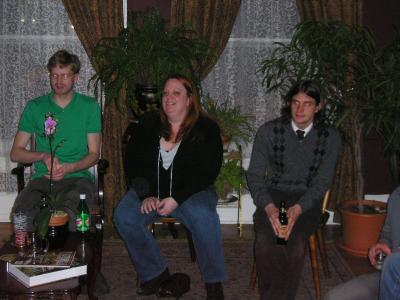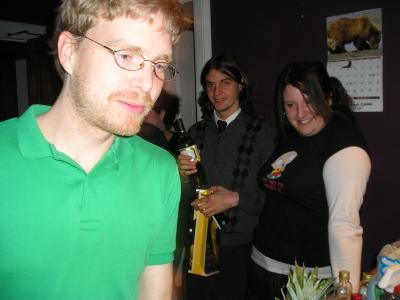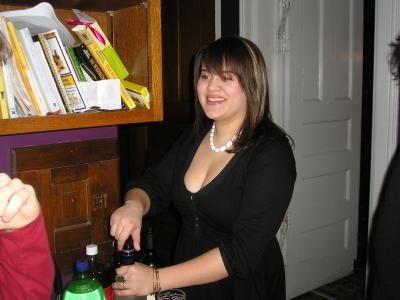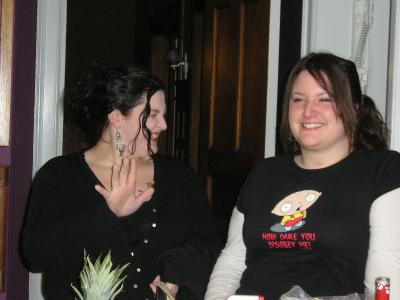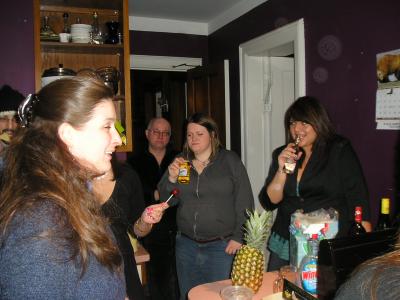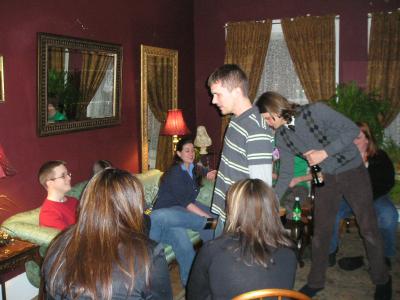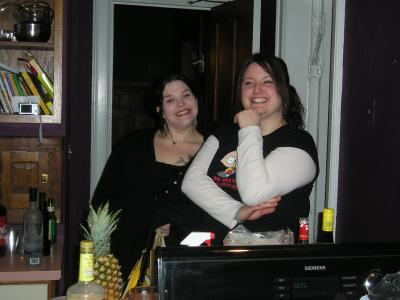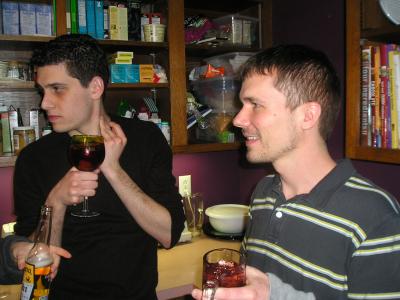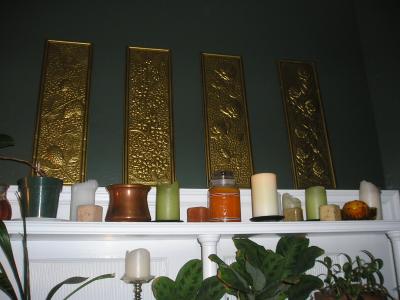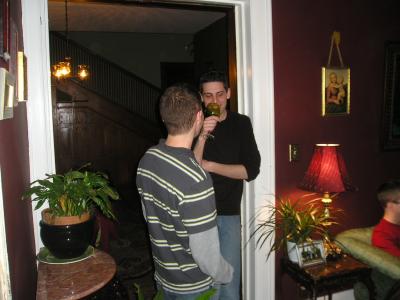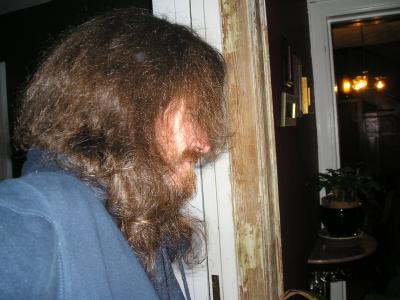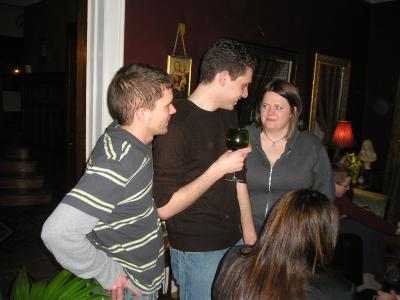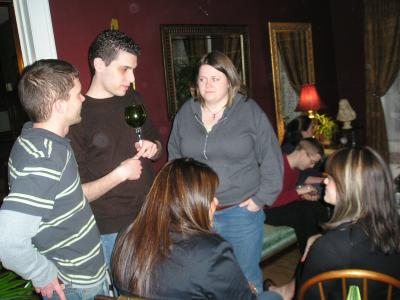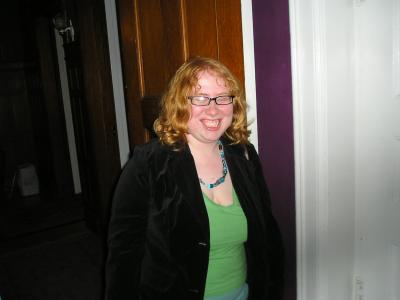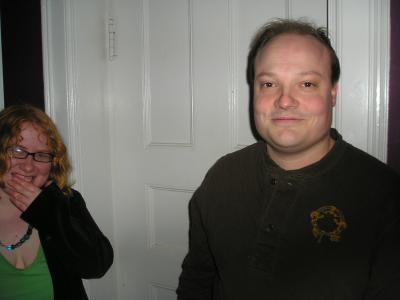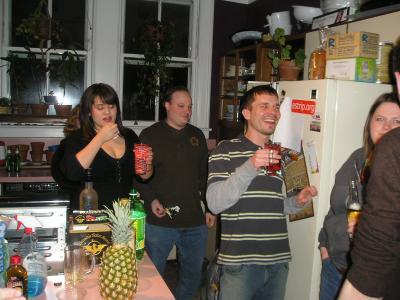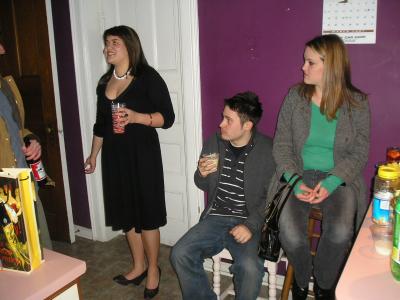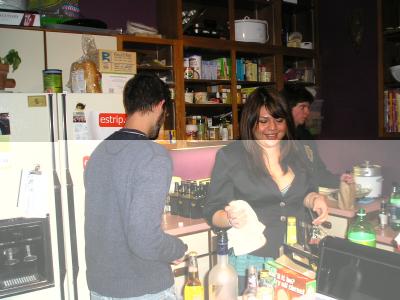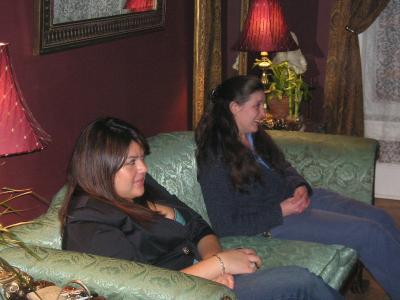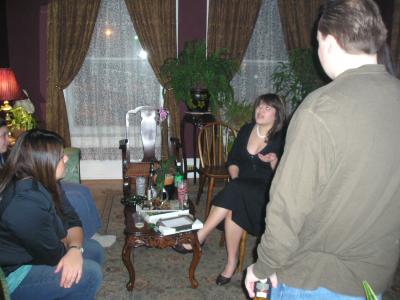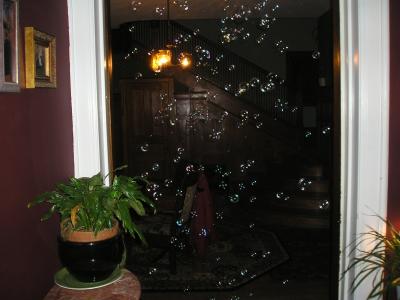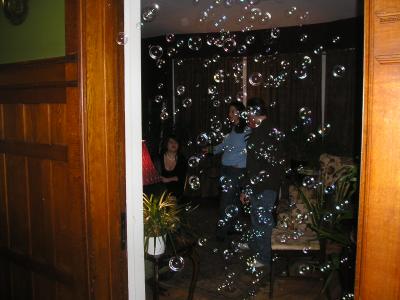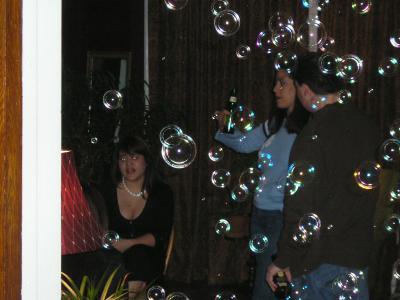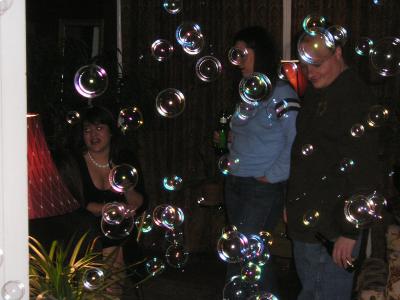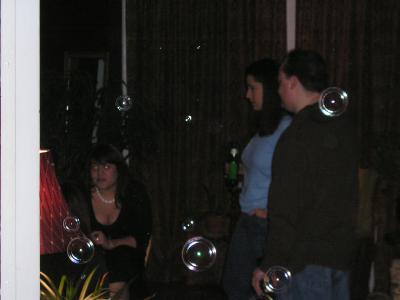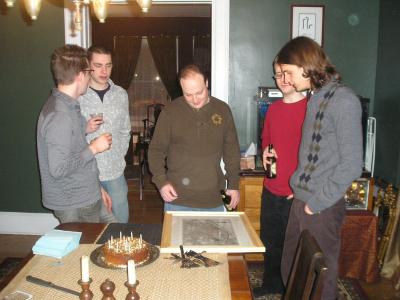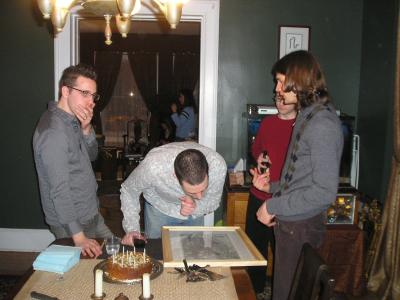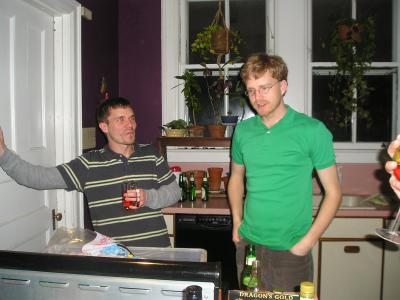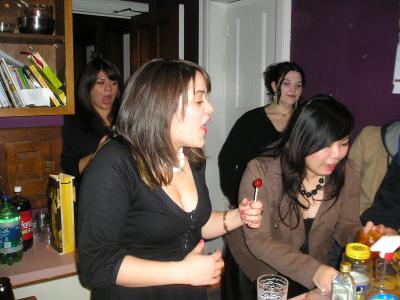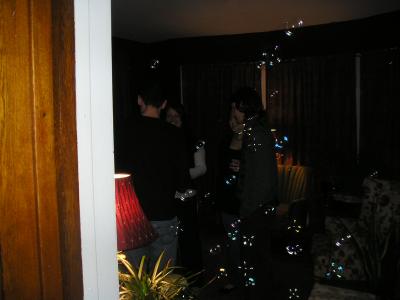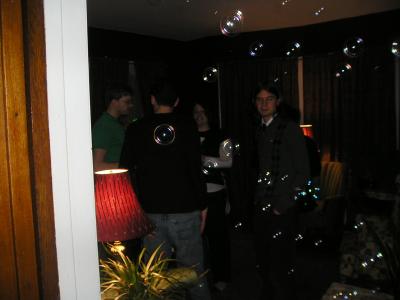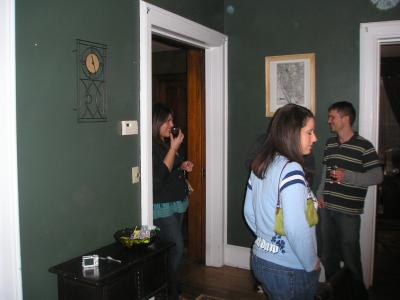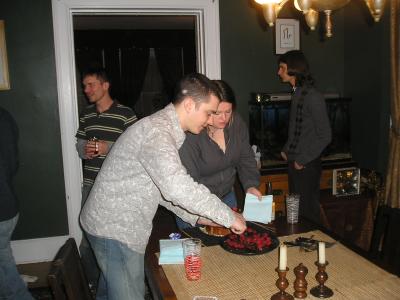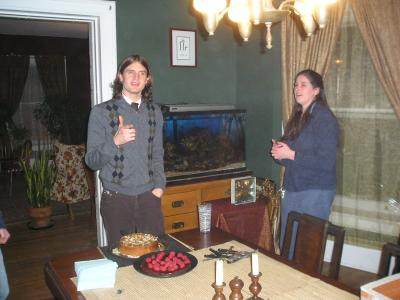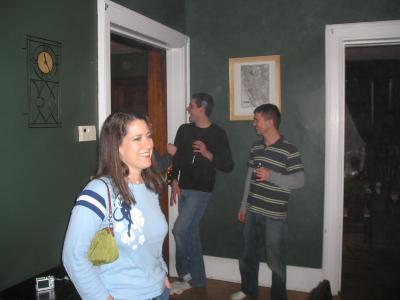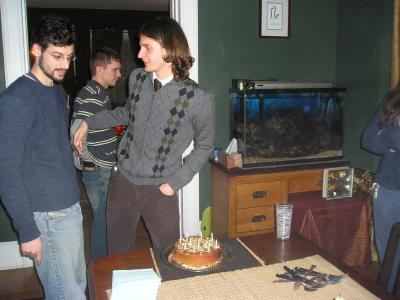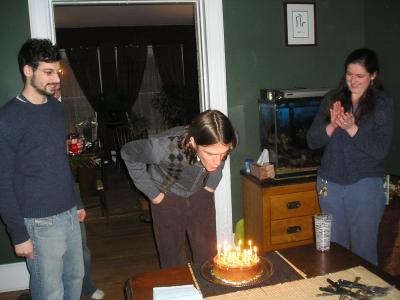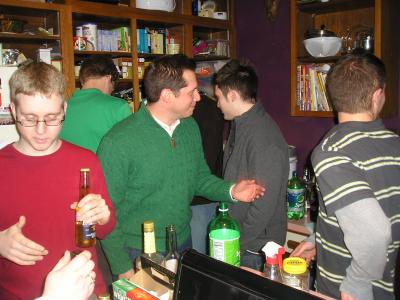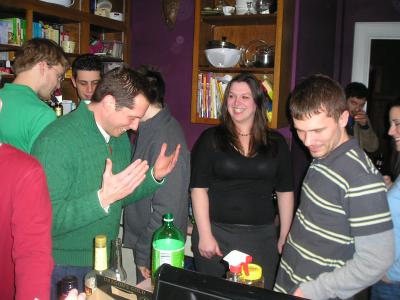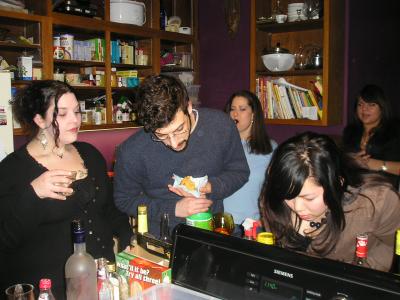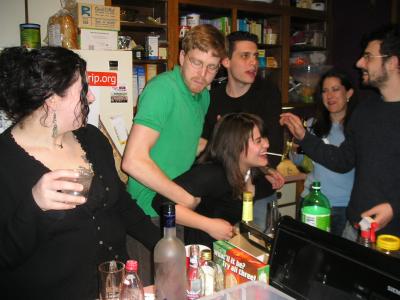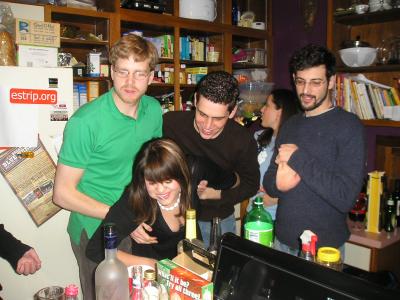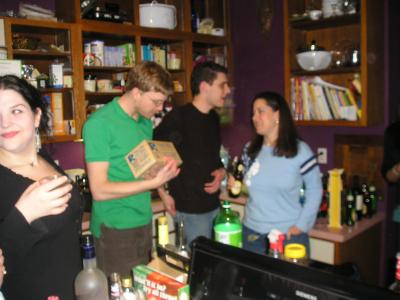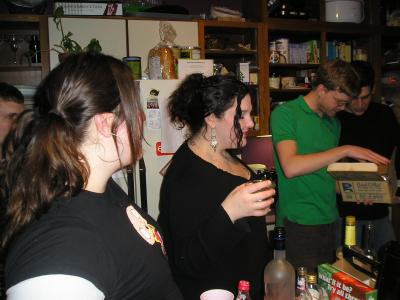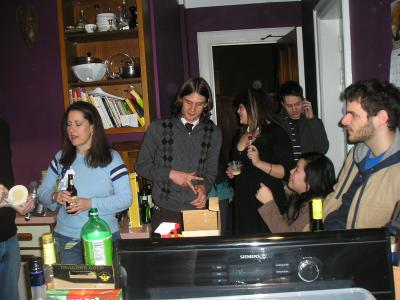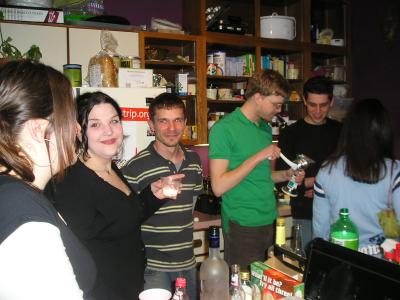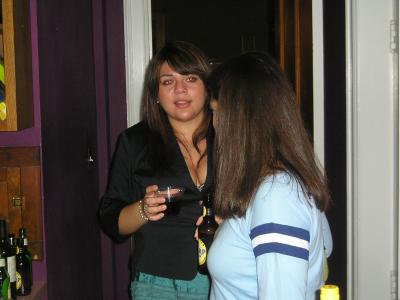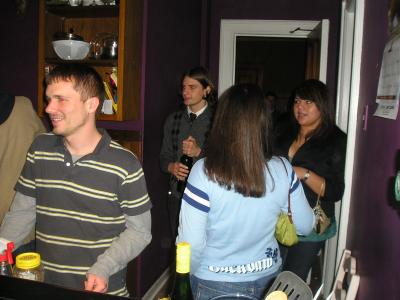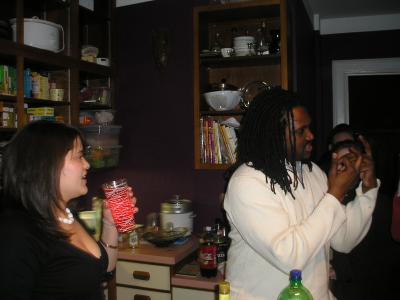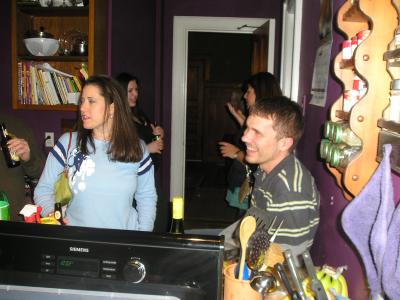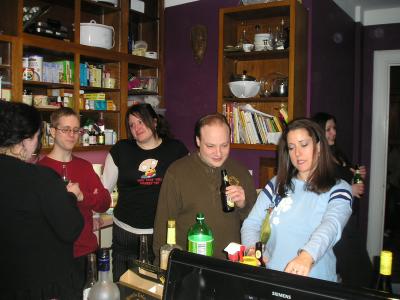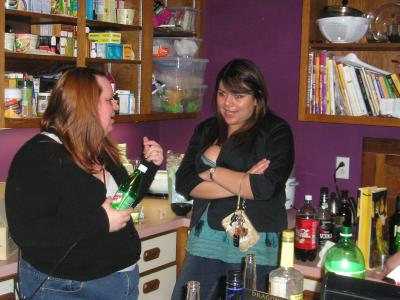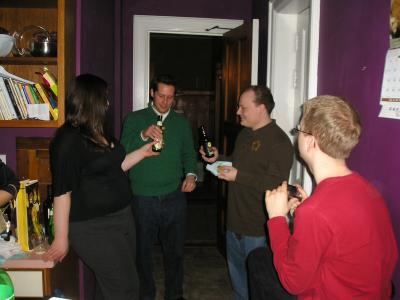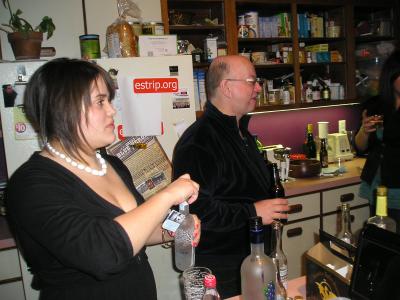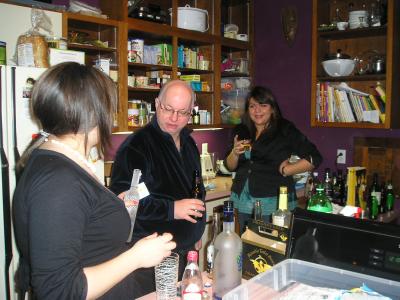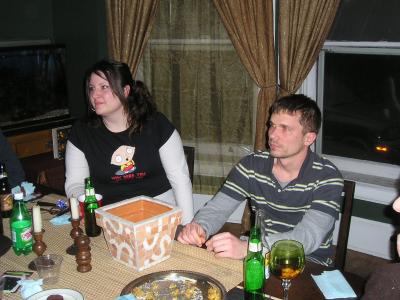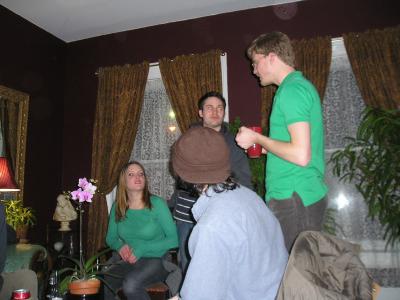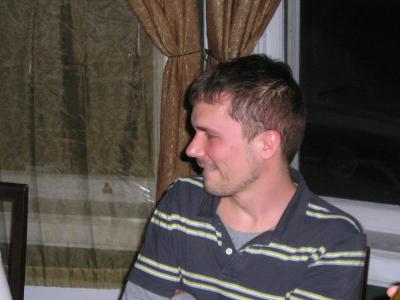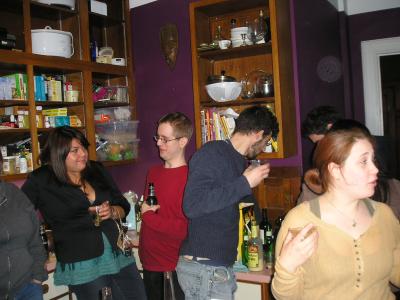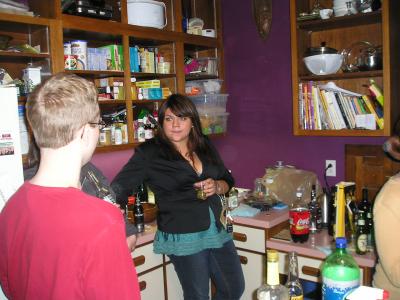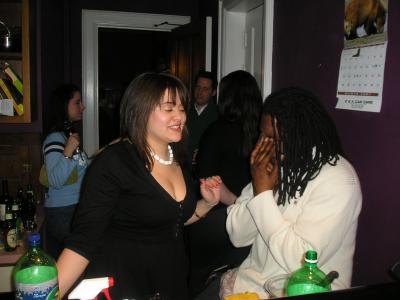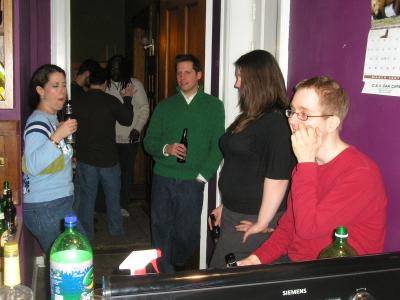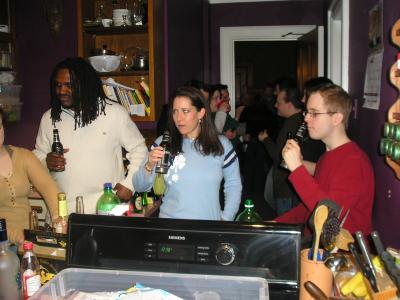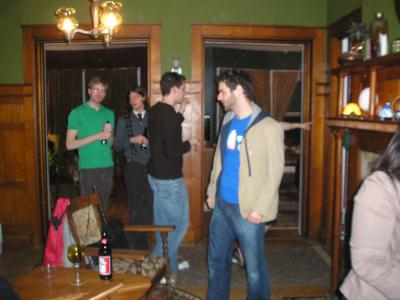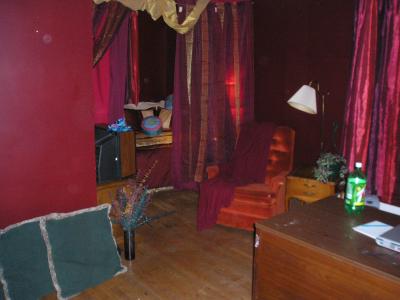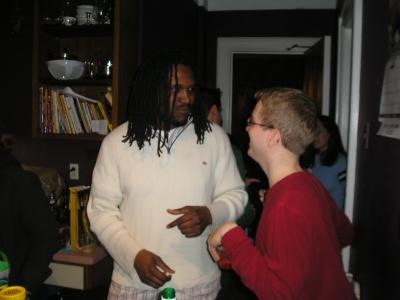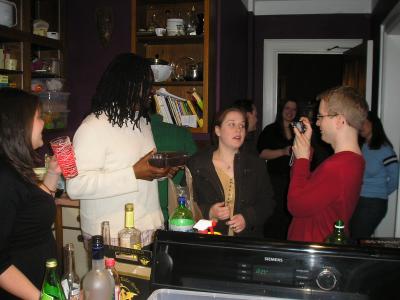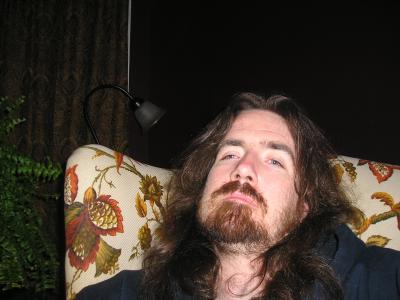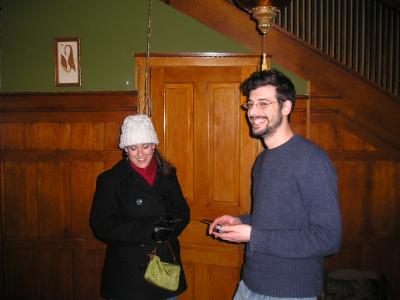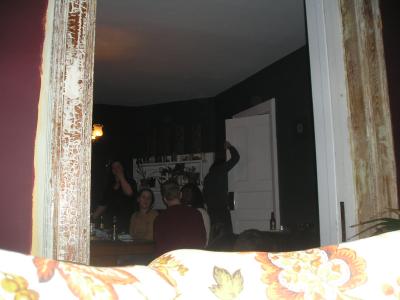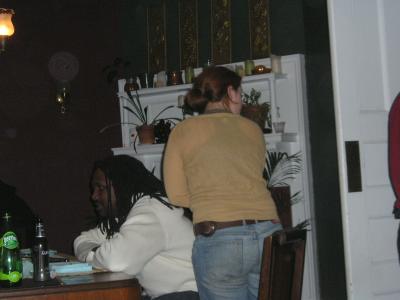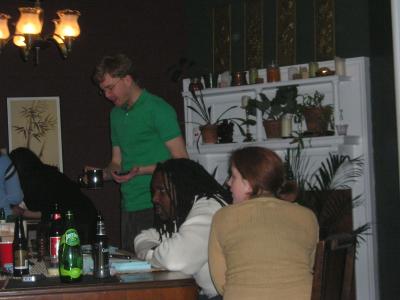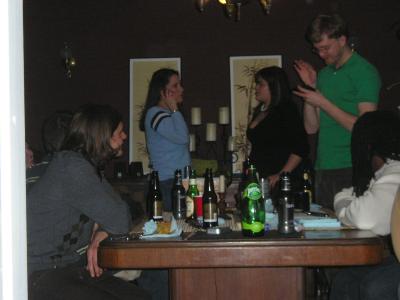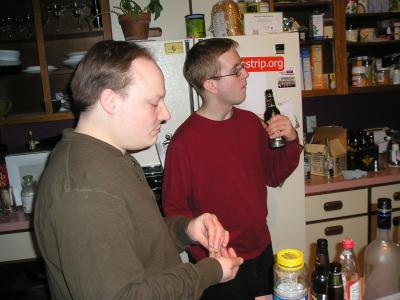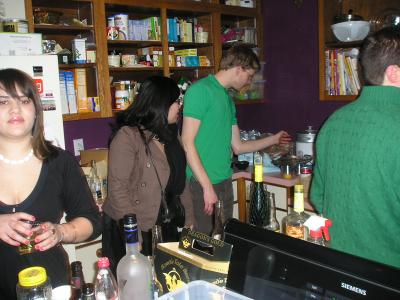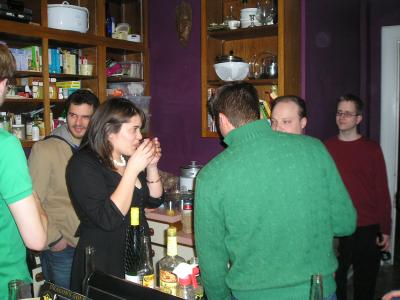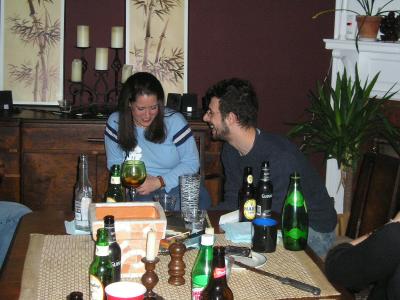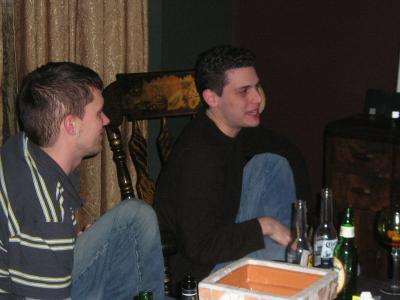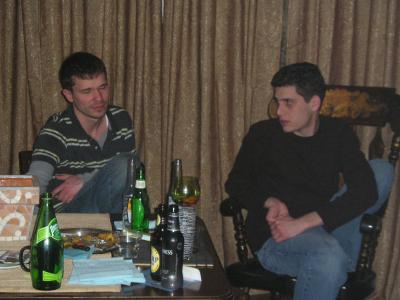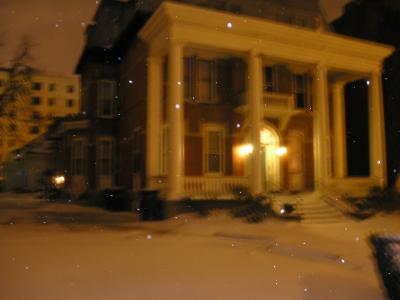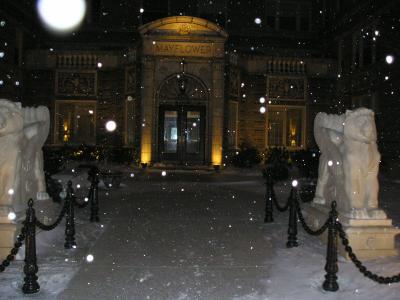 Permalink: St_Matts_Pictures.html
Words: 470
Location: Buffalo, NY
<-- Earlier Entries
Author Info
My Fav Posts
This user has zero favorite blogs selected ;(