Category: web
09/10/08 11:02 - 60ºF - ID#45622
Browser Stats for estrip
Firefox still is the top. Look how few people visit with safari. Reading mac news sites you would think it was like 90% of the web, lol.
Chrome is still nothing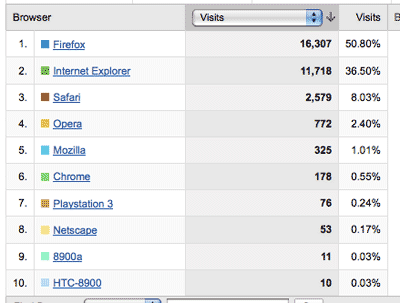 However, I am srprised to see how many people are using IE 6 but then I realize that Roswell Park, where a bunch of us work, is still stuck back in 2001 browser technology land and it makes sense.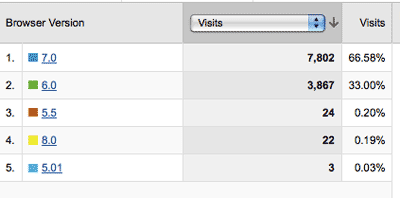 Permalink: Browser_Stats_for_estrip.html
Words: 71
Location: Buffalo, NY
<-- Earlier Entries
Author Info
Category Cloud
My Fav Posts
This user has zero favorite blogs selected ;(