09/29/14 08:43 - ID#59429
Good-Bye My Heart
dear friends,
i know i haven't published here for a while. and the things i have published last were sad.
before i go any further, i want to fist thank
(e:Heidi)
and
(e:Terry)
for even considering
(e:Uncutsaniflush)
for a position at Allen Street Consulting. it was a source of pride and honour for him.
today, Monday September 29, 2014 my sweet, innocent, socially awkward, analytical, super intelligent husband died.
my heart is completely shattered. i am not sure how to live a life without him.
thank you for sharing your life with me
(e:uncutsaniflush)
. i miss you


Permalink: Good_Bye_My_Heart.html
Words: 99
Last Modified: 09/29/14 08:43
05/07/14 10:46 - ID#58961
Fight the Good Fight
It's been too long since i posted anything. I come by and read regularly, but i don't post much.
Life has been stressful and sad and no one wants to be dragged down....
This winter was long and challenging and it appears as though the spring and summer might be tough too.
My father is very ill. Several times this weekend we thought we might have to have the "should we pull the plug?" conversation. But, he fought through this most recent crisis.
Everyone, no matter how young or old, please write yourself a living will so your loved ones know, without the shadow of a doubt, what you want during the unpredictable events life can throw at you. Please?!?
I am thankful for the flexibility of my job. That my current co-workers are kind and understanding.
I am thankful for how much my father's illness has pulled the family together. People that used to not speak have mended fences with the emotional nature of what's going on and the realization of how fragile life is.
In particular, i think my nephew Luke is a spectacular young man. His spirit never fails to impress and amaze me.
I am thankful for the incredible staff at Hamilton's Juravinski Cancer Center and Hospital. His surgeon, Dr Kelly, has a superb bedside manner. The ICU nurse, Tanya was so upbeat, patient and direct with compassion that i am in awe.
I also feel far more educated about seemingly harmless medical issues now. Did anyone know that strep can cause necrotizing fasciitis? I found out it can. (oh, and it's no fair if you answer,
(e:Jenks)
, we know you're a doctor!!!)
My father's chemo reduced his immune system to the point that strep no one knew he had led to flesh eating disease in his lower colon, rectum and bladder.
The first emergency surgery went as well as it could. We wait for him to be stable before the next one.
Then, figure out what to do about the pesky cancer.
I now have a bag pre-packed for emergency. No more turning the underwear around to wear inside out in the hospital bathroom for me! So ha!


Permalink: Fight_the_Good_Fight.html
Words: 364
Last Modified: 05/07/14 10:54
Category: wedding
07/08/13 10:40 - ID#57886
THE Wedding!
And it was THE wedding to be at! Proud to say i was there when it finally happened. :o)
My phone took a crap, but i do have a couple of snaps i am able share.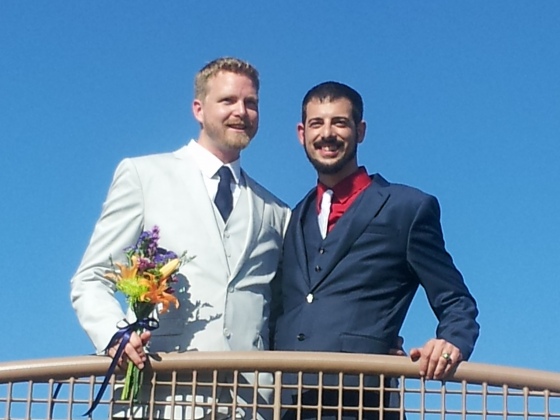 Post ceremony smiles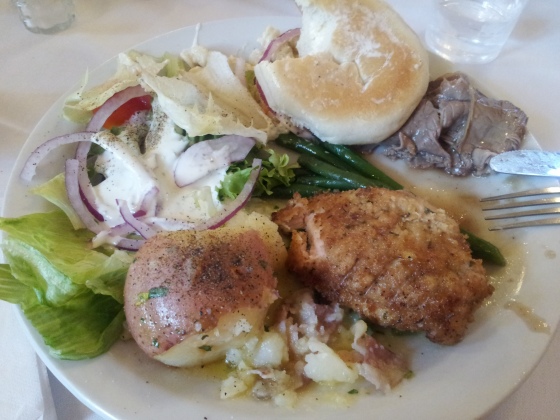 And for
(e:Paul)
, my plate of food.
Many congratulations,
(e:Paul)
and
(e:Terry)
!


Permalink: THE_Wedding_.html
Words: 58
Last Modified: 07/08/13 10:40
03/30/13 11:44 - ID#57441

RIP Amelia


Permalink: RIP_Amelia.html
Words: 1
Last Modified: 03/30/13 11:44
12/09/12 12:35 - ID#56980

ganesha
tattoo artist said i earned my "big girl pants" sitting through last 15 minutes... not that the first 3 hours was easy...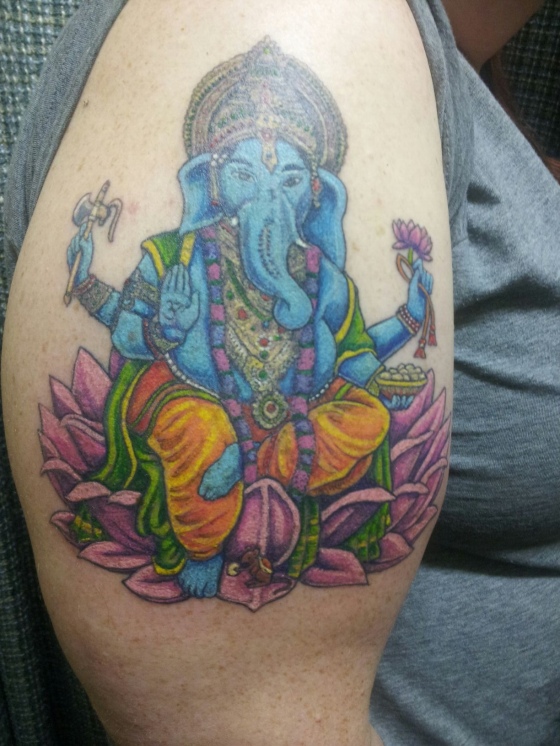 Permalink: ganesha.html
Words: 21
Last Modified: 12/09/12 12:35
10/14/12 02:34 - ID#56825

RIP Emily


Permalink: RIP_Emily.html
Words: 1
Last Modified: 10/14/12 02:35
10/03/12 08:55 - ID#56805
Ganesha Tattoo Part Black
From
(e:uncutsaniflush)
's phone, here is the least cling film glare pic we could manage.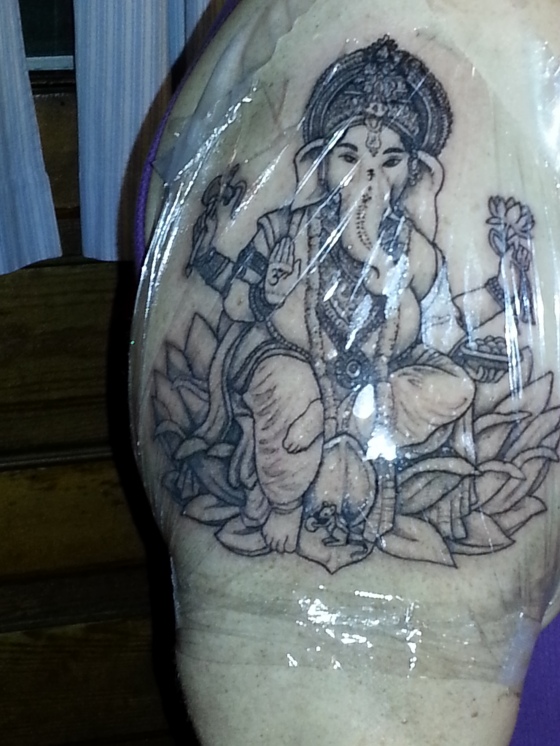 Going back for the colour in December....


Permalink: Ganesha_Tattoo_Part_Black.html
Words: 23
Last Modified: 10/03/12 08:55
09/19/12 05:58 - ID#56780

work shit
Well seems that any happiness I may have had about my job is short lived. While at a coworkers retirement party I got a call saying that the position I was given is being taken from me as is my vacation and I am to report to some shithole that can't keep staff way the fuck out in batavia.





Permalink: work_shit.html
Words: 59
Last Modified: 09/20/12 11:01
09/14/12 06:56 - ID#56763

Human Nature
Recently I have been fighting for my rights to gain a permanent spot for myself at work. I was displaced because I was assaulted at my last site.

I found out that my persistence has paid off. I was awarded a placement at a house that's got a good reputation stable staffing and a reasonable director.

I was thrilled. I excitedly published on facebook and told my co-workers.

The backlash is awful. People have been downright nasty to me.

The vibe at this house has gone from pleasant and welcoming to cold and resentful.

I feel hurt. I don't understand why people are unable to be happy for me.




Permalink: Human_Nature.html
Words: 109
Last Modified: 09/14/12 06:56
08/30/12 03:37 - ID#56715

Time Flies
Wow. What happened to the summer?? I finally have decent days off (fri sat but I won't hold my breath to keep them) and I have been too damn tired to do anything.... I always want to but it never seems to happen.

We haven't even put the porch chairs out yet.... and the 'rents are making tjheir first appearance on Saturday.

They sold their print brokerage business.... officially retired.

Sounds good to me...

Happy Labour Day weekend ya'll!




Permalink: Time_Flies.html
Words: 79
Last Modified: 08/30/12 03:37
<-- Earlier Entries
Author Info
More Entries
My Fav Posts
This user has zero favorite blogs selected ;(