09/22/09 12:44 - 70ºF - ID#49828
RIP Taj
As you all know, i am very close with my friend, Kirsten and her goofy lovable pugs. Sadly, this past weekend, Taj died of liver failure from eating something poisonous in his own back yard. He had a few issues and was often irritating with his high pitched bark/whine/cry when he was feeling any anxiety, which was anytime Kirsten was not within eyesight... but i would love to yell "shuddup Taj!!" just one more time. Rest in Peace, you goofy lovable good-hearted anxious little pug. Glad i knew you.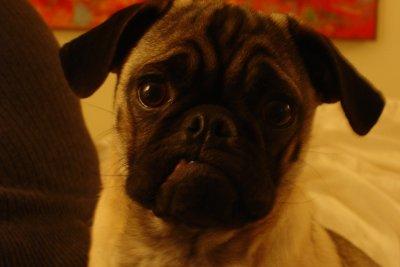 Permalink: RIP_Taj.html
Words: 93
09/05/09 12:41 - 62ºF - ID#49700
Dog Days of Summer
So, due to a day in which we both had time off,
(e:uncutsaniflush)
and i decided to go on one of our "mini-adventures" to Rochester. This post helped me a bit, too... Thanks,
(e:Zobar,49663)
Here is
(e:Uncutsaniflush)
's (the "Irish Setter" aka Rueben) dog and slaw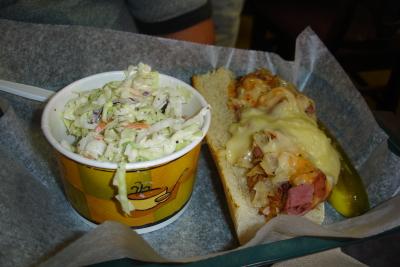 And here is his Hungarian mushroom soup.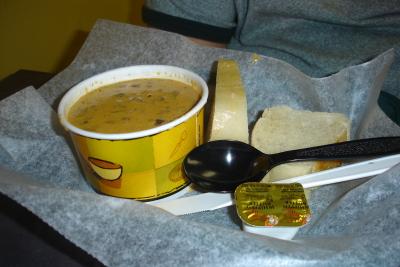 And my veggie dog junkyard plate with homefries and coleslaw with veggie chili and onions on top.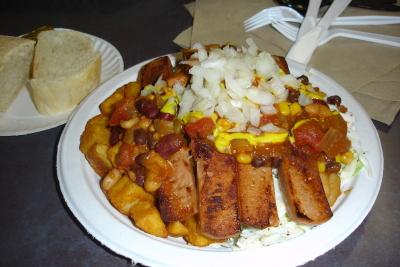 Then, we went to a very beautiful old cemetery, Mt Hope

The older parts were breathtaking and natural, not overly landscaped. Must be the goth girl in me that just adores cemeteries and finds them peaceful and romantic...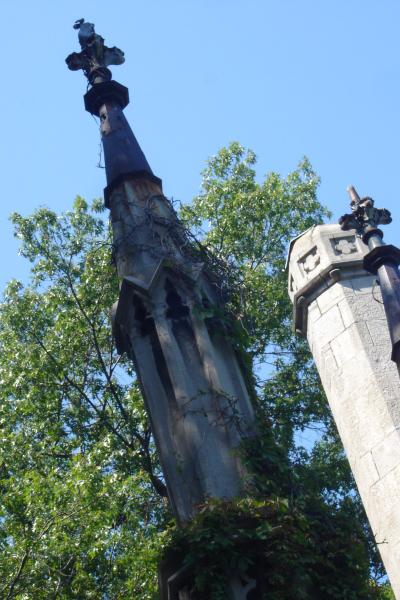 We went to the zoo... but ya'll have seen enough of my elephant pics to last a lifetime...
Then, we traveled north to Lake Ontario where we tried to find a lighthouse. Made the mistake of looking on the water side of the road only to find we had passed it a few times... and found it by looking away from the water. Go figure.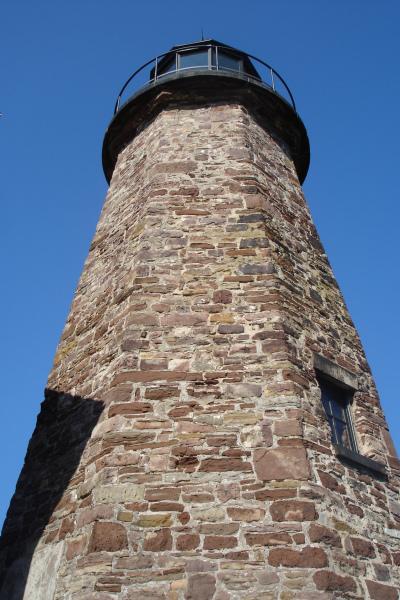 As i mentioned in my previous post,
(e:LeeTee,49620)
, i had yet another bad hair experience in Buffalo. John Simon of Simon Inc at 735 Elmwood (@ Breckenridge) was unable to colour my hair red. He tried, then he tried again. I did not wish for another attempt, so i paid someone at Style Lab to fix it. Whole thing, start to finish has cost me 300 bucks... and i have the blah brown hair to prove it. He may be a nice guy with a really cool jukebox, but the dude can't colour hair.
Captain Jack's Fish N Chips on Elmwood between Bird and Forrest is a rip off. My friend Kirsten and i got take out there tonight. We ordered 2 orders of fish and chips (for her and her mom), a veggie burger and fries (for me) and an order of coleslaw for us all. The fish order consisted of 3 pieces smaller than fish sticks, the fries were an undercooked wad of potato that would fit into the palm of my hand, the veggie burger was morningstar farms bean burgers... and they did not give us any coleslaw. They handed us 2 white paper bags all stapled up nice and tidy... so, unless we ripped open the bags, we just assumed they gave us what we ordered. Silly us. Don't go there. They suck.
I will refrain from complaining about work...
'cause i swear, i am not always a negative nelly....


Permalink: Dog_Days_of_Summer.html
Words: 428
<-- Earlier Entries
Author Info
More Entries
My Fav Posts
This user has zero favorite blogs selected ;(