Category: nfl
02/03/08 10:37 - 32ºF - ID#43169
Pats Lost
But I still hate the NY GIANTS. BTW, Why do some sports commentators refer to them as the NY FOOTBALL GIANTS??? The Baseball Team moved to San Fran 50 Years ago. There should be no confusion after a 1/2 century.

It just makes me sick that my 2 teams could have prevented this horrible event. If the Bills didn't blow a 14 point lead @ home they would have never made the playoffs. Then my Bucs had to lose a playoff game @ home to these obnoxious f*cks.

ARGG, it feels like Super Bowl 25 but not as bad. There's no Scott Norwood to blame this time around. They were beaten pretty clean, except for 1 push-off play.

To think those arrogant F*'s from the city are celebrating makes me sick.

The only comeback I have is that every Giants Super bowl win has been followed by an economic cataclysm. In 1987 we had the Stock Market Crash, In 1990 we had a nasty recession that followed and put Bill Clinton in the White House. In 2008??? We shall see what happens next.



Permalink: Pats_Lost.html
Words: 174
Location: Youngstown, NY
Category: nfl
02/03/08 03:46 - 31ºF - ID#43155
Super Bowl Sunday
I"m going to have to go with New England on this one. I FREAKIN' Hate the Giants & their fans. Come one everyone is giving New England grief for being all high and mighty. But, my argument is that Giant Fan is stuck up for the fact that they always harp on, They don't have are are the only franchise in the NFL that does not have cheerleaders. This is because Giant fan is "all serious" about their football. Another reason is that they're followers in the retro uniform department. Nothing like being the second team in our market to permanently go back to the throwbacks, you should be paying the J-E-T-S JETS JETS JETS for the idea. Plus, it looks real good when the initials on your helmet NY are totally redundant since you guys play in the former swamp called the Meadowlands, where Tony Soprano lives in NEW JERSEY. Plexico, you're also copying another thing from the Jets in guaranteing a win. After Broadway Joe, it lost a bit of it's luster, don't you think? Like that stupid dude for Seattle that was talking all the smack about Jerome Bettis losing in his hometown. Who was that lamo? How this team got this far with an A-hole coach like Tom Coughlin is beyond me. Oh, and that Super Bowl 25 thing doesn't help either.
People may hate on the Patriots but at this point I hope they get that perfect 19-0 season. This will end those grey haired guys in Miami from harping on how they were the greatest, blah, blah, blah. Just to see their champaign go bad that they do have on ice just in case of a NY victory would be pretty sweet. I'll just be nice to have all those guys like suck it up & deal with someone smoking their accomplishment.
Personally although Bill Belichick may be an evil genius I have to respect him. Even Tom Brady, you really can't say anything too bad about the guy other than he goes out there and excels. He's basically the guy every guys wants to be & he does not come across as cocky as well. Really it just goes to the fact that Belichick went to Wesleyan. The woman I lost my viriginity went there & also I guess deep down inside I'm pulling for a fellow slavic person to get to the top of the mountain.
On another note, I do think that they're going to come out and smoke the Giants. Why, because of the new allegations that the Pats had their first superbowl win taped a la spygate fashion before there even was a rule in place

Remember after the spygate thing when they just obliterated every opponent for 2 months? I guess there is a pride factor to show everyone that they never did have to "cheat."


Permalink: Super_Bowl_Sunday.html
Words: 483
Location: Youngstown, NY
Category: concerts
02/02/08 01:46 - 32ºF - ID#43145
Casino Entertainment
In listening to the stupid ad that the Niagara Fallsview Casino Resort has been blaring over the last couple of days, I realized how sad that place has become. Come on, Starship featuring Mickey Thomas as your "big show.!" I remember when they played the Bears Den @ Seneca Niagara Casino a venue that seats 400. Seriously are you going to pay $ to see a bunch of really burned out dudes play this and it NOT be Grace Slick singing it but some 20 something chick they picked up.
The other "entertainment" option is the Beach Boys or Kenn Rogers two performners that played for Free in an outdoor concert within the last 2 years @ Seneca Niagara Casino.
They do have some very choices for niche ethnic markets coming up, which is a smart move on their part. But other than Trisha Yearwood I just can't get excited about anything they they have coming up soon.
Now Seneca has Matchbox Twenty and Alanis Morrisette in two weeks. I saw Alanis a couple of years back @ Fallsview and it was a pretty descent show. I am very tempted to slap down the $100 for the show at Seneca, but I really don't have anyone to go with at the moment. Seeing Alanis is a no-brainer for me and catching Rob Thomas would be a descent time. The one thing about that guy that has stuck with me is something that I read on an interview. I suppose when he was taking care of his Mom when he was getting the inspiration to write the songs like 3am he was really into drinking Manischewitz Wine

. Since for some reason I had a phase of my life when I always kept a bottle of Elderberry in my house for some reason. To me you get really good value for your dollar with that stuff, since it does have a descent taste to it.
So in the end the Seneca Niagara Casino is really bringing good acts to town to a substandard venue. While Fallsview is bringing some lame acts to a superior venue. I will probably end up going to see matchbox on V-Day, but seeing the show in a gigantic hotel conference room made for banquets and poker tournaments is not a great experience.


Permalink: Casino_Entertainment.html
Words: 386
Location: Youngstown, NY
Category: radiohead
01/27/08 11:24 - 28ºF - ID#43053
Vanity Fair
It doesn't happen every day that the lead singer of your favorite cover band from your small 'burb town gets interviewed in Vanity Fair

Now I can't wait until the next show @ Goodbar


Permalink: Vanity_Fair.html
Words: 42
Location: Youngstown, NY
Category: money
01/22/08 12:37 - 16ºF - ID#42983
The Panic has begun
What a freaking bloodbath we are going to have in the stock markets today if trading overseas during the Holiday is any indicator. We're screwed.
I think for financial matters I am now the official stand in for
(e:vyscious)
DOOM DOOM BEAR MARKET!!!!
All I can say is start taking your money out of the bank & stuff it in your mattress.
We are now having the biggest 1 day crash since the 9/11 attack.
Yikes!!!!!


Permalink: The_Panic_has_begun.html
Words: 75
Location: Youngstown, NY
Category: current events
01/09/08 12:59 - 53ºF - ID#42801
Wow is all I can say
Yea, I guess that's what you get when you put your faith in Metro Atlantic Athletic Conference schools like Marist and Quinnipiac for your polling statistics. The only thing I can say is that what happened tonight is the closest you will ever get to knowing what it is like to lose a ton of money betting sports. Unless years later you find out that the Referee was on the take you just it in a comatose state. This is how people are going to feel like when they New England finally loses to some team like the Bills that were 17 point underdogs.



On another note, the beginning of the end is starting to unfold in the markets. The final "halfing" is now under way. I checked the markets on a quick break today and the Dow was up 15 points or so. Then much to my surprise Gold was at an all time high and the market tanked. Is their upcoming bankruptcy the match that sets off the final chain reaction?

I'm tempted to short countrywide CFC before it falls below $5 and is unable to be sold short. S&P Ultrashort ETF sym SDS that makes money as the market goes down is starting to look like a real good long term play.

This is not financial advice, an offer or solicitation. All it is at the moment is what is going through my head.




Permalink: Wow_is_all_I_can_say.html
Words: 236
Location: Youngstown, NY
Category: politics
01/08/08 12:36 - 62ºF - ID#42784
Originally a comment
Yea, with Hillary I was laughing at local talk radio douchbag Tom Bauerle on the drive in. Basically he was stating that Hillary is going to pull out some kind of evil back handed plan to put a stop to all of this Obama stuff. Because the Clinton's are evil like that and have a track record of doing that kind of stuff. Dude, it's just over for her and there is no way Bill is gong to make her "younger, taller and male." He just should put the Vince Foster stuff in the ancient history storage bin.
To be honest I'm for Edwards. Mainly for the fact that I know that he is his own man and does not owe any "favors" eerrr doners. To be honest I think that most Obama supporters are just in love with the concept of "change" and just buy the self-help Oprah rhetoric. Yea, he sounds cool, but I just doubt he can follow through with the hype.
Basically my point is that you can't change the system when you owe your office to the people that put up the Ca$h for you. How is he going to take the money of HMO's and then turn around after 1/20/09 and tell then to expect much smaller profits for the greater good? Not going to happen. That's why I support Edwards since he's spending his own money and not owing anything to anyone at a cocktail party.
But all I can say with all the Obama hype and Huckabee fanaticism is that your next president has yet to announce his candidacy.

As an independent his him I'm just watching to see how things are gong to shake out. If it stands now, I would almost fly out to Vegas and put a bet on him. With a billion dollars to spend on a campaign he would toast both parties. Plus, he would be a true independent now owing anything to a special interests or PACs.The way it stands now there is a ton of space in the center to get him elected.


Permalink: Originally_a_comment.html
Words: 366
Location: Youngstown, NY
Category: vacation
12/30/07 12:00 - 32ºF - ID#42682
Sarasota Drum Circle
This was probably the most spiritual aspect of my trip. For me to get there on a Sunday night @ sunset is a special time. Yea, by the end of the night I was dancing in the sand. To be honest it was a pretty perfect night as the moon was just about full and it was right around the winter solstice.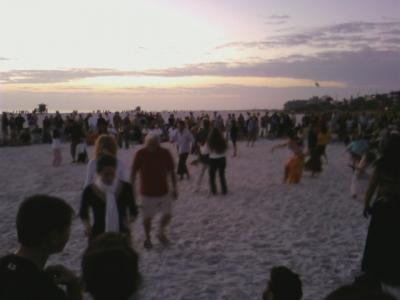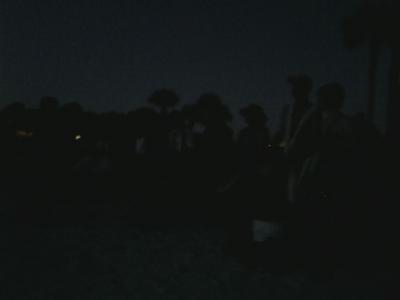 Ok, the quality of these "videos" suck. The point I'm trying to bring across here is the sound of what I was listening to at the time when I was snapping the pics above.
(
SORRY GOOGLE VIDEO IS NO LONGER AVAILABLE. LINK WAS 6806016399703547405
)
(
SORRY GOOGLE VIDEO IS NO LONGER AVAILABLE. LINK WAS -4669551139015731232
)
(
SORRY GOOGLE VIDEO IS NO LONGER AVAILABLE. LINK WAS -3874212783833193791
)
(
SORRY GOOGLE VIDEO IS NO LONGER AVAILABLE. LINK WAS -8149434366510553414
)


Permalink: Sarasota_Drum_Circle.html
Words: 108
Location: Youngstown, NY
Category: vacation
12/29/07 09:30 - 37ºF - ID#42671
Sarasota Part 2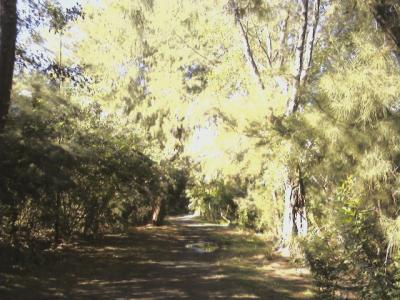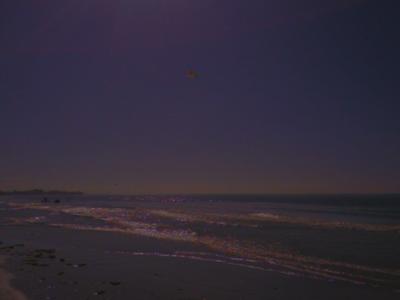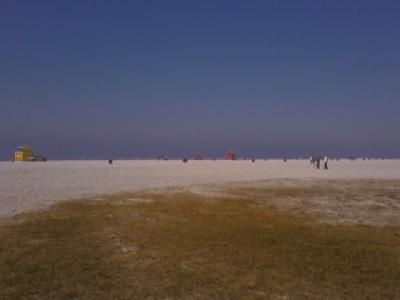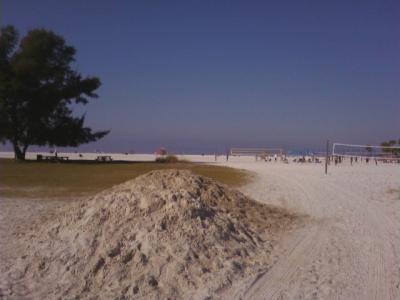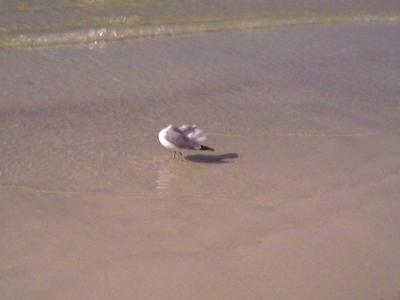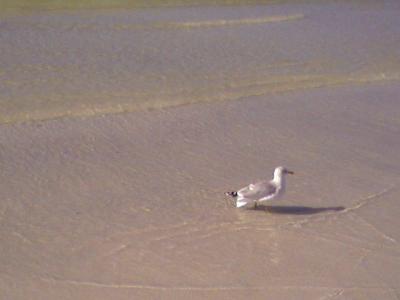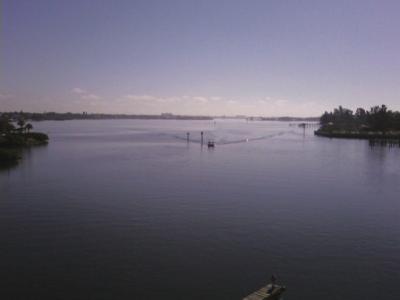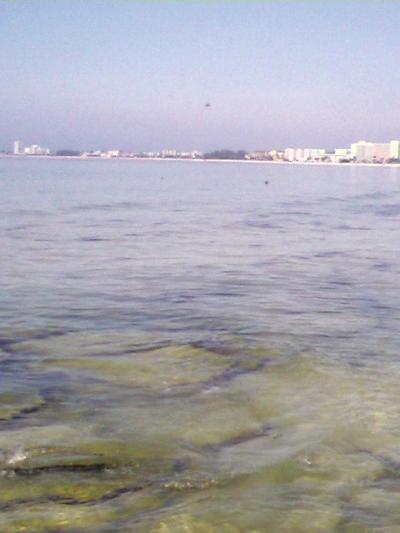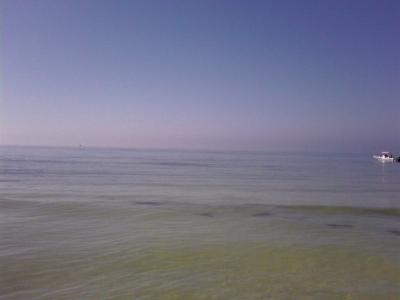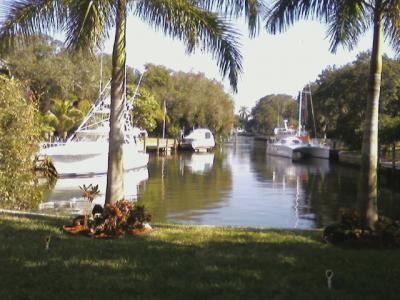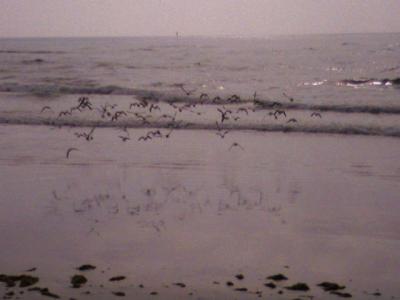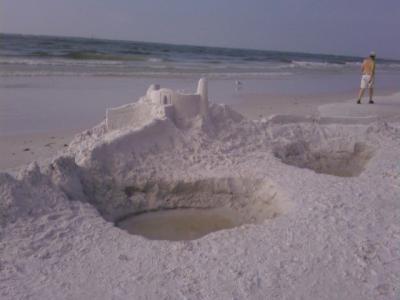 Permalink: Sarasota_Part_2.html
Words: 41
Location: Youngstown, NY
Category: vacation
12/27/07 10:01 - 37ºF - ID#42665
Sarasota Florida Part 1
It was hard to believe that I haven't been to this place that I have pretty much called my Holiday retreat since March of 2004. Although I have to say in being away for so long it did give me an interesting unbiased perspective in how things are going economically. When I was there last I remember running into a guy that moved there after graduating from Vanderbilt and made 80,000 in one year selling Real Estate. Mind you we were both watching NU play Oklahoma in their NCAA Tournament game after the game started to become settled. In looking around they were just bonkers about kicking people out of mobile parks to raise condo towers.
Fast forward 3 years where now it just seems that the place was missing about 1/4 to 1/3 of it's snowbird population. It was like I was back living in the early 90's when I first started going down there after my last grandparent passed away and we retired the traditional Christmas in our immediate family. All I can say is there should have been more people down there than I experienced. The beach was really empty. Yea, I know X-mas to New Years is usually slow but this was just too quiet. Every server we spoke to said things were pretty much dullsville.
Next door to my Mom's friend Louise's Condo lives a young Gay couple, one 30 and the other one 35. The 35 yr old works in the cardiopulmonary department in the local hospital and the 30 yr old works as a server and now a hotel worker. They bought their place 3 years ago for $200,000 and just 6 months ago their mortage reset from $1500 to $2200 and basically they are just abandoning it and moving away. The Medical guy has though about moving up to New England but is they are going to stay in the area due to his love of his current job. They haven't recieved any offers on their place and a comparable unit just sold recently for $150,000. SO basically they are in the tank for $50,000 :-(
All I can say is that it seems that this kind of thing is only going to get worse.
Anyway enough of my B.S. and on to some happy pics
I have a bunch more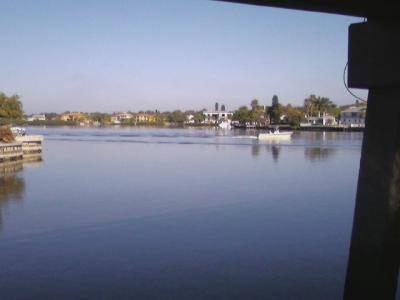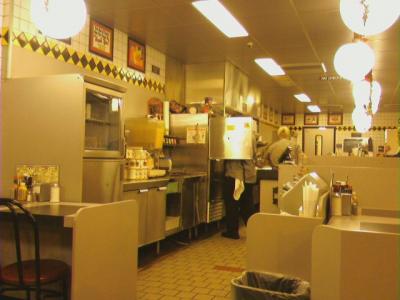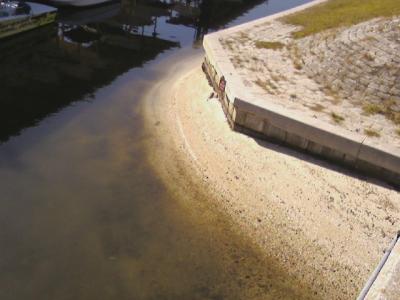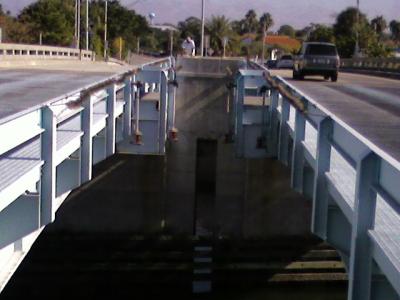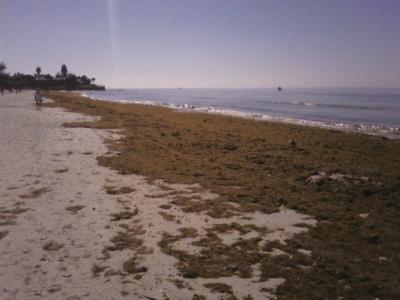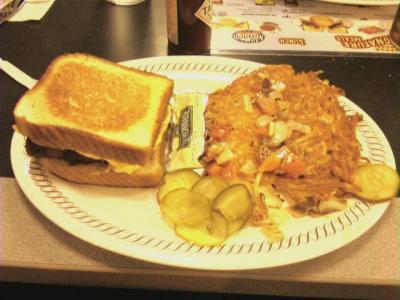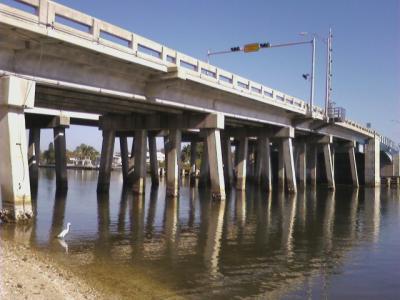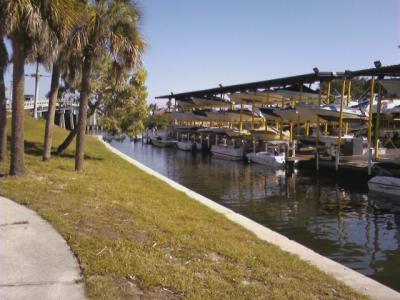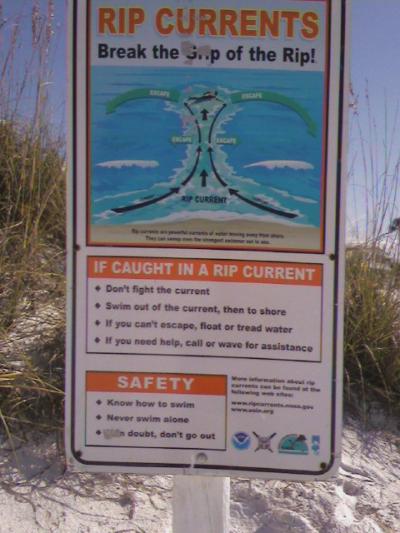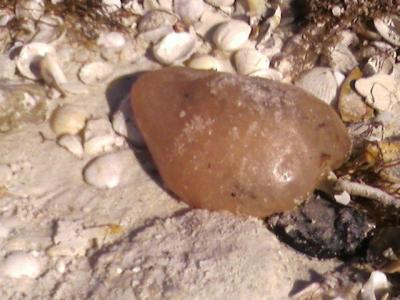 Permalink: Sarasota_Florida_Part_1.html
Words: 396
Location: Youngstown, NY
<-- Earlier Entries
Author Info
Category Cloud
My Fav Posts
This user has zero favorite blogs selected ;(