Category: vacation
10/04/10 08:22 - ID#52900
So Cal Vlog #3
I actually took the time to throw some iMovie effects for this one. My apologies for not stabilizing the video drive through Topanga Canyon.





Permalink: So_Cal_Vlog_3.html
Words: 26
Last Modified: 10/04/10 08:22
Category: vacation
10/03/10 08:41 - ID#52894
So Cal Vlog #2
Pretty much my day at Epicenter 21 2010





Permalink: So_Cal_Vlog_2.html
Words: 10
Last Modified: 10/03/10 08:41
Category: vacation
10/02/10 11:13 - ID#52885
So Cal Vlog #1
So I went out to Southern California for a week. I have a couple more videos to edit but I'm going to post this one here just to get something out there.
I traveled with a friend o fmine and hung out with a friend of mine who works in Santa Monica with whom we stayed at his townhouse. The air on the pier is just refreshing and amazing. I didn't feel too well when I went out there (maybe I was sick of work) but I felt like a million bucks after being in the sun and heat of Southern California for a week. We then hit the Hollywood Bowl for the Sound of Music Sing along, which apparently is a big event. Honestly we just went to see the venue as it is a legendary art deco historical place and bought tickets off of ticketsnow.com at the last minute. We ended up getting box seats and had a blast.
The next day we went to the Epicenter 2010 concert festival.

I went to see really to see Bad Religion, Suicidal Tendencies, Rise Against and Blink 182. Seeing Blink in SoCal was just a perfect thought. I was a bit disappointed with 30 secs to mars. Jared Leto just rubs me the wrong way as he just seems like an out of control ego manic controlling freak. I came to hear you play, not order everyone around.
Anyway here is the first video.


Permalink: So_Cal_Vlog_1.html
Words: 250
Last Modified: 10/02/10 11:13
Category: vacation
02/08/09 10:51 - ID#47686
FLA
Yea, I can't wait to take off to FLA this week. Not a big deal on the surface since I was there less than 7 weeks ago. It's just that this time I'm heading down there when two events are going on, V-Day on Saturday & the Daytona 500 on Sunday. Plus you have all the Sunshine that should be much warmer this time around.
The weird part is that a part of me as I did mention earlier in some post about "getting out of Dodge" for that weekend.

Well I'm glad that I didn't...
Yea, if I knew what was good for me I'd turn off my computer for the next 20 days
Really that was just generated by i initially making contact with someone on some stupid dating site & realizing that it is the sister of my ex's ex-boyfriend, if you can follow that logic.
So in a strange set of circumstances I have ended up making a kind of date with someone down there in FLA off another site I use. She's pretty cool and intelligent but in reality she wants someone to go to the 500 with and as an added bonus she's not into V-Day at all. So working out the logistics should be fun, but with the timing falling into place with me being there at the right time and coming back it should not be too difficult. How could I turn down an opportunity to check out the "Superbowl" of stock car racing?
So I'm grateful for having the time and resources to do this as well as the dumb luck for reading someone's blog that is a "friend" of mine. Other than that I should have some fun in the SRQ as usual, now the 2.5 day wait...


Permalink: FLA.html
Words: 299
Category: vacation
10/23/08 10:27 - ID#46271
PA Love
Here are some other pics I took off of RT-15 along the Susquehanna on the drive home.


Permalink: PA_Love.html
Words: 33
Category: vacation
10/21/08 11:14 - ID#46241
Birthday Week
Well I had to do something to celebrate my birthday. My choices were A. Going to Vegas or B. Going to D.C. Since I went to Sin City in August I decided to hang out with my buddy & his family in Northern Virginia. I left on Thursday after I hooked up with a friend of mine for dinner on Wednesday.
I arrive around dinner and then proceed to chipotle for dinner before my college buddy and I head over to a meeting of his investment club. It was a bit interesting to see how older guys think about the market. Observing their meeting and stock pick was a pretty entertaining evening for myself. The best part is one of the members who did also go to Niagara had 2 extra tickets for the Browns/Redskins game. So we took him up on his offer.
Friday I ended up going to Richmond for the day since I didn't want to hang out at his home while him and his wife were working. If I wanted to watch CNBC I could have do it here. So I explored a city of which I wanted to visit and had a good time. Especially since they still have an independent record store, Plan 9

I ended up sticking around until late evening as I meet up and hit Carytown with a friend of mine. I then went back to go out locally with my buddy in Northern Virginia.
This pic is just to piss off
(e:jason)
as PBR is placed between Sam's and Stella
my catfish lunch
Just places around Carytown
Plan 9's basement
Friday Night we ended up going to the Capitals/Devils game. He scored tickets off of Cragislist for $25 less than face value. The best part was they were Center Ice 7 rows up! Sadly even their face value of $105 is cheaper than what the Sabres are asking for these days.
Here are some pics @ the Verizon Center
Then I went to my 3rd current or 4th all time NFL Stadium. After learning that Redskins tickets are hard to come by I felt really good about grabbing them. Our Alumnist friend as a guy that originally lived in North Tonawanda as his tailgate buddy. You can just tell by his setup that he is from Buffalo & serious about his food.
There is a guy in the tree playing a Sax for tips! He said that he thought the attention would get him more $
This is the police carrying some guy that ran out on the field away.
The sporting events. All I can say is that we didn't plan going to one game let alone making it a double header weekend.


Permalink: Birthday_Week.html
Words: 499
Category: vacation
10/16/08 08:43 - ID#46138
Trip
So in honor of my birthday I'm taking off for a long weekend in D.C./NoVa. My original plan was to pass through Pittsburgh just to have lunch at my favorite hamburger stand Fatburger. Well I was unable to verify if the two locations are still open at this time. There was a blurb on their website that the parent company bought back the franchises but nothing if they were open or not, especially since they were not listed on the website or calling the corporate office :-( I did find out that they did have some locations around Cleveland. So the next time I feel like some good grease I may just drive out the Cleveland, especially since they also have my other favorite Waffle House. It's just that I may not find a "Yankee" Waffle House authentic enough for my taste.

So I'm off to take whatever route the GPS takes me on.



Permalink: Trip.html
Words: 156
Category: vacation
04/05/08 04:04 - ID#43909
D.C Pic Dump
With the tip off of the first final 4 game today, the need to post these pics before they become totally outdated became urgent. For the most part they are of the first round and the pre-game of the first round.
On the tip off day of the NCAA Tournament Colin Cowherd

had an event @ Clyde's

which was basically a real life beer commercial! We heard about the event on his ESPN Radio show & decided to attend. We were starving as we didn't eat breakfast, but low and behold there was free bagels and danishes. Being the college sports fans we were we did need to kick back some adult beverages before the dry NCAA event. When we went to the bar to get something to drink, there was only one selection, Heineken and it was FREE!!! After listening to Colin who in a weird way reminded me of
(e:austin)
the staff brought out more free food this time descent finger food such chicken wings, ceasar salad and turkey wraps. Oh, and my buddy from college got to look at some Heineken girls as well. The only thing that would have made it a better experience would have been if they were wearing bikini's! Needless to say we hit the jackpot before tip off ;-)
Anyway here are just random pics of the Verizon Center and the surrounding areas. The other pics are from Maryland off of I-70 before the US 15/I-99 split.
This one was taken from the Waffle House Parking Lot in Frederick MD. I just was stunned by the fake turn of the 20th century lighting. Serioulsy, there is a reason why we have florescent lighting now, it's because it works better! Why does every new/gentrified area need to play the "old fashioned" lighting card?


Permalink: D_C_Pic_Dump.html
Words: 341
Category: vacation
12/30/07 12:00 - ID#42682
Sarasota Drum Circle
This was probably the most spiritual aspect of my trip. For me to get there on a Sunday night @ sunset is a special time. Yea, by the end of the night I was dancing in the sand. To be honest it was a pretty perfect night as the moon was just about full and it was right around the winter solstice.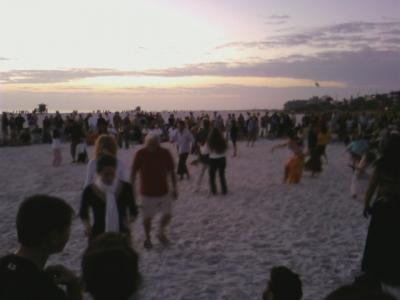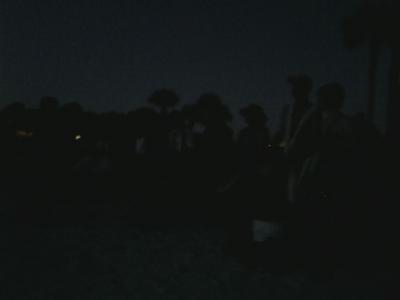 Ok, the quality of these "videos" suck. The point I'm trying to bring across here is the sound of what I was listening to at the time when I was snapping the pics above.
(
SORRY GOOGLE VIDEO IS NO LONGER AVAILABLE. LINK WAS 6806016399703547405
)
(
SORRY GOOGLE VIDEO IS NO LONGER AVAILABLE. LINK WAS -4669551139015731232
)
(
SORRY GOOGLE VIDEO IS NO LONGER AVAILABLE. LINK WAS -3874212783833193791
)
(
SORRY GOOGLE VIDEO IS NO LONGER AVAILABLE. LINK WAS -8149434366510553414
)


Permalink: Sarasota_Drum_Circle.html
Words: 108
Category: vacation
12/29/07 09:30 - ID#42671
Sarasota Part 2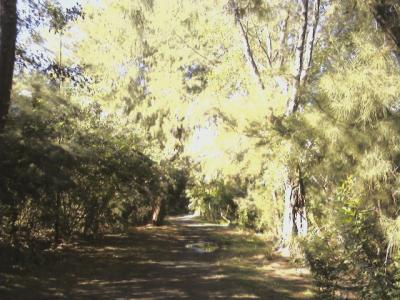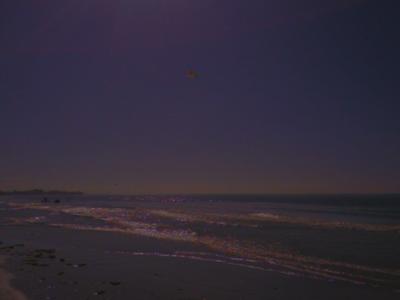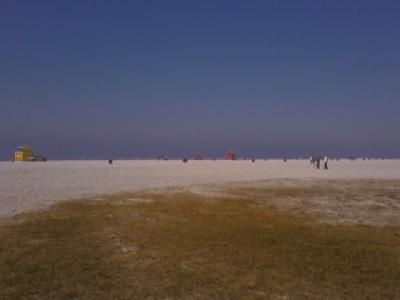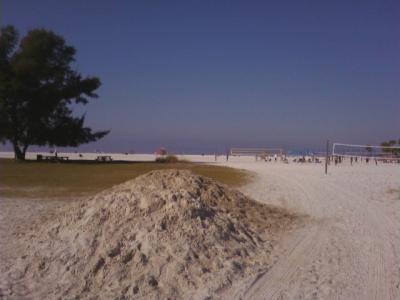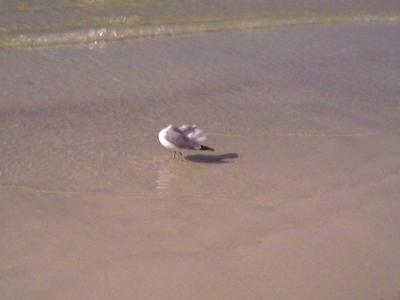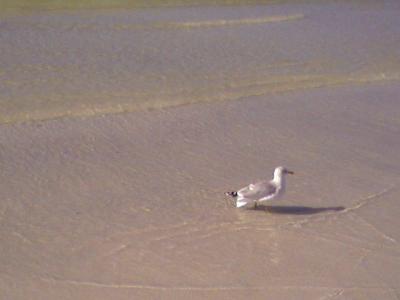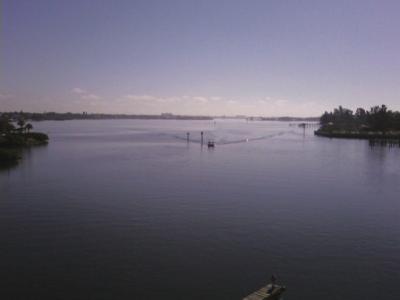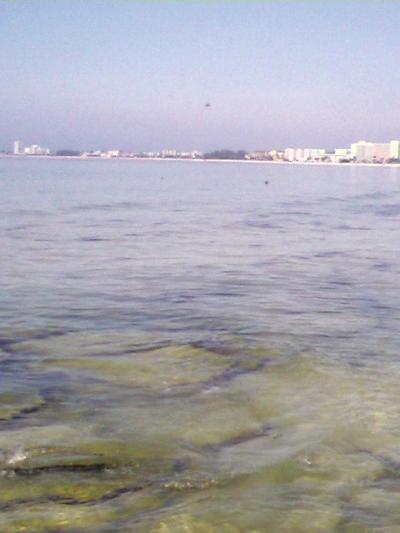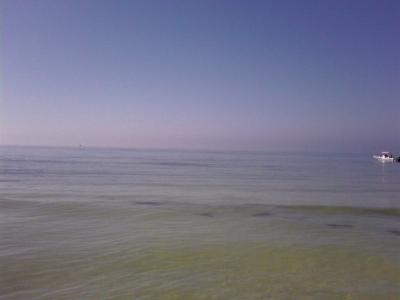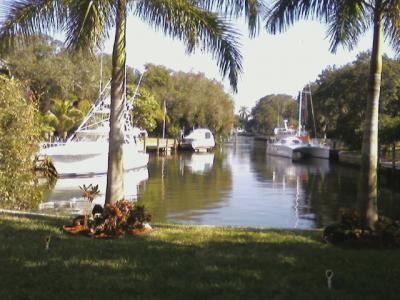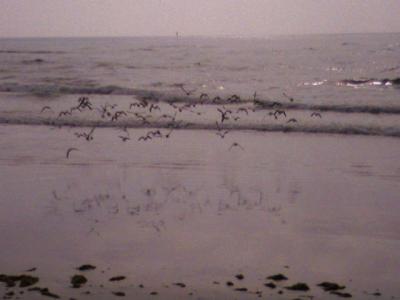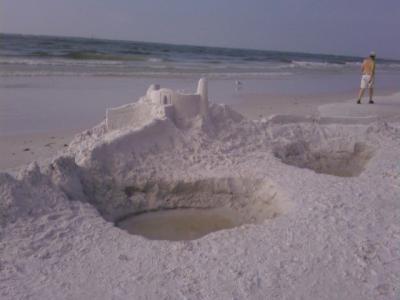 Permalink: Sarasota_Part_2.html
Words: 41
<-- Earlier Entries
Author Info
Category Cloud
More Entries
My Fav Posts
This user has zero favorite blogs selected ;(