Category: concerts
05/11/14 12:40 - ID#58968
I missed it
So Rob Thomas played the Seneca Events center at the casino in Niagara Falls NY. It was sold out way before I ever realized that I wanted to go to it.

The thing is that this song



Ever the Same was always playing in the morning back when 101.1 was the River & played "Adult Alternative" whatever that means. It was a point of my life where I was at a crossroads. I mean I was Ok at my job at the Poker Room, but I knew I wanted more something that allowed me to have time off & a bit more freedom instead of being in that soul sucking place.

I just remember back in the day watching VH1 & listening to the "behind the music" of the 1st matchbox album & the true meaning of 3AM. How he used to drink Manischewitz Wine staying up late worrying about his Mom (Who the song it about not some drunk late night booty call/text hookup.) I also worked with a guy briefly who was in a matchbox twenty cover band, but that was before this solo album come out for him.

Wow so I have a post about a particular memory that a song gave me to a time at place & at the same time made a semi relevant Mother's day post out of it.



Permalink: I_missed_it.html
Words: 222
Last Modified: 05/11/14 12:40
Category: concerts
08/04/11 12:13 - ID#54854
Free Show Crowd
Tuesday = Trash Day in Lewiston NY

'Nuff Said

This is the demographic of Western New York that goes to this things or the part that you just can't shake like a bad smell in old sneakers.

They don't want to remember the band, music or show; This is what it's all about to them!





Permalink: Free_Show_Crowd.html
Words: 56
Last Modified: 08/04/11 12:14
Category: concerts
05/21/11 10:59 - ID#54324
My Youtube Hero Came to Town
Backpackdave#### came to Buffalo NY to the Bob Seger show on April 9th 2011. He is the reason why I started taking concert video to post for my friends. Back a couple of years ago there were a few shows at the Molson Canadian Amphitheatre that just took me to another place. Where low and behold there were Youtube videos of the shows and they were Excellent Quality. I thoroughly enjoy his work, especially when it puts up a pregame video when he visits a town.

So enjoy a Sociological showcase of Buffalo before a Big Concert Show:





Permalink: My_Youtube_Hero_Came_to_Town.html
Words: 101
Last Modified: 05/21/11 10:59
Category: concerts
05/07/11 02:18 - ID#54235
Free Concerts
Artpark hit it out of the park literally.

I know Buffalo Place has their lineup next week but at this point I really don't care what they throw out there for Thursdays. I'm just excited that the company that runs it finally put together a plan that puts it at the pinnacle of the "free" shows in the area. Basically they put together a way to have the people that want to see a show without dealing with drunken idiots a way to enjoy it and at the same time raise revenue to keep it free for the people that just want to enjoy outdoor happy hour. What impresses me is that they were able to get a Livenation Amphitheatre show Peter Frampton - Frampton Comes Alive 35 Tour and put it out there for "free."
Which makes me think; Why doesn't Buffalo Place just close off the Memorial, charge $25 and make that VIP seating with beverage service?


Permalink: Free_Concerts.html
Words: 164
Last Modified: 05/07/11 02:18
Category: concerts
09/10/10 08:04 - ID#52697
Beach House
Here is the 2nd band from Vampire Weekend, Beach House. Needless to say when I'm down in the SRQ this winter I will be listening to this when I'm walking on Siesta Key / Crescent Beach. Not because of the name of the band although that helps, but I just love the "dream pop" sound...









Permalink: Beach_House.html
Words: 68
Last Modified: 09/10/10 08:07
Category: concerts
09/08/10 09:21 - ID#52684
Vampire Weekend
I went last night to Toronto after work and treated myself to a Molson Canadian Amphitheatre Show. I couldn't find anyone to go with me and with the venue being only 40% sold I was lucky to unload my ticket at the gate, even though it was less than cost.
What counted was I was able to make the show for the two bands I wanted to see as I left Buffalo at 5 after work, hung out at the MCA until midnight taking in the big city hipsters, getting home at 1:30 AM and then making it to work this morning 10 minutes early. Needless to say that everything lined up for me as I had a pretty descent time even by myself.
Anyway I was finally able to get floor tickets and take a video that is worth of being one of the "cool" kids at the Amphitheatre:
or if that doesn't work here is the HD link

The only downside is that my battery conked out shortly thereafter and I also realized that my backup was drained as well :-( Anyway watching and dancing hit the spot for all that I have been going through mentally these days anyway.


Permalink: Vampire_Weekend.html
Words: 209
Last Modified: 09/08/10 09:28
Category: concerts
08/30/10 09:17 - ID#52614
CNE/Ontario Place
So this is the CNE and Ontario Place during and after hours post concert.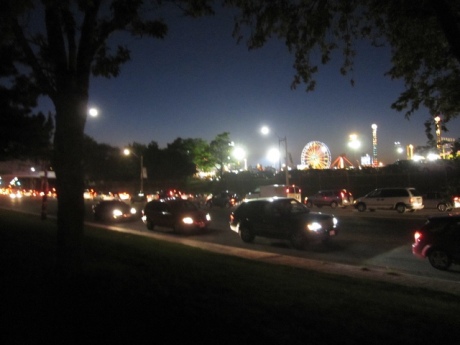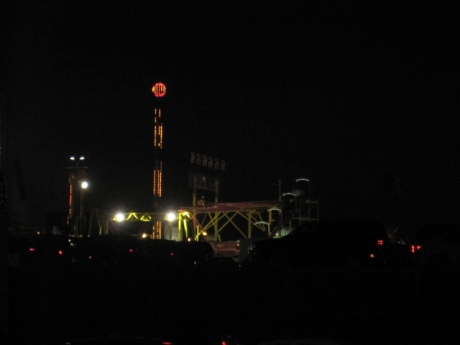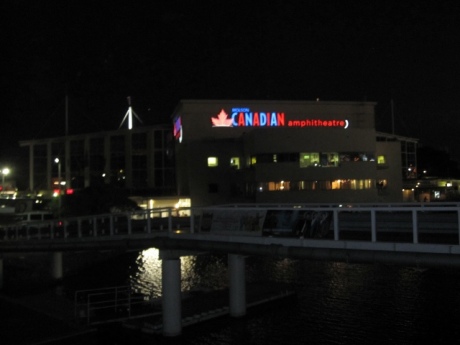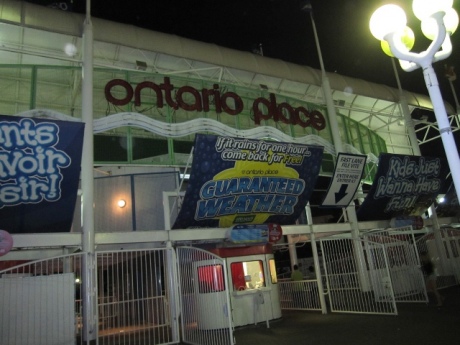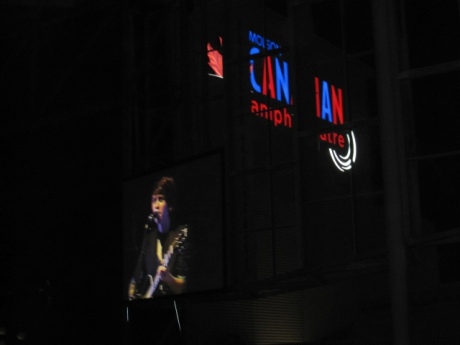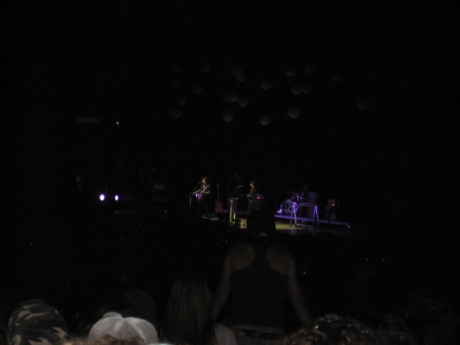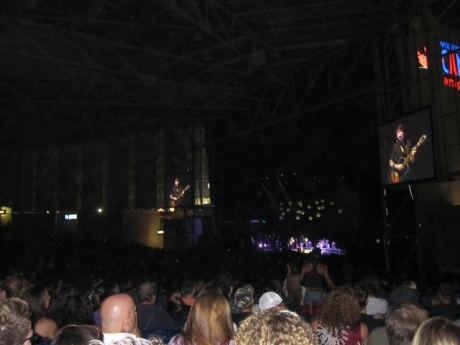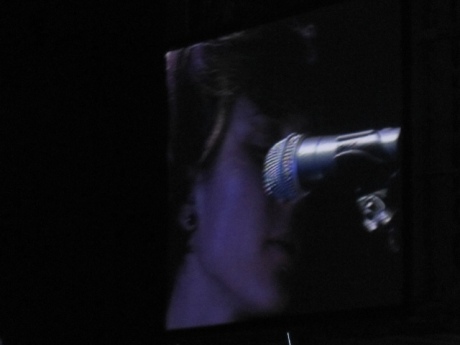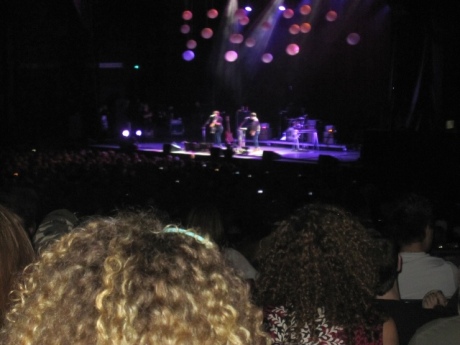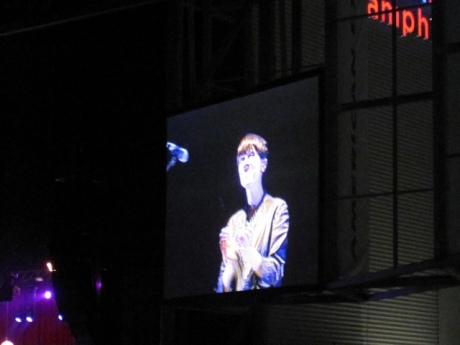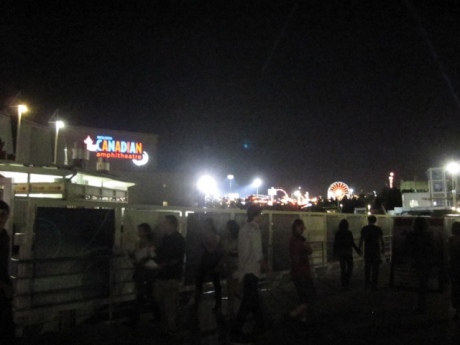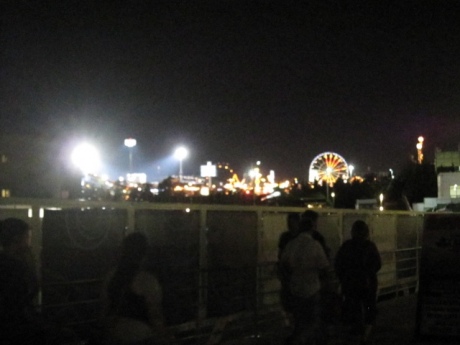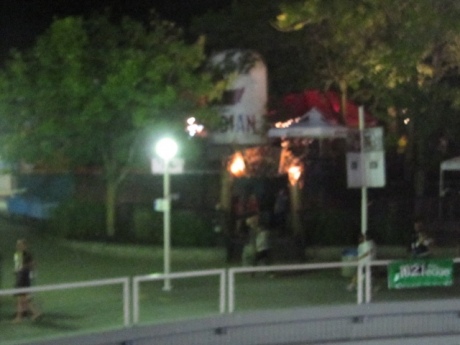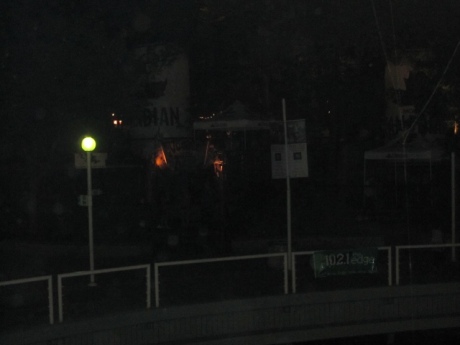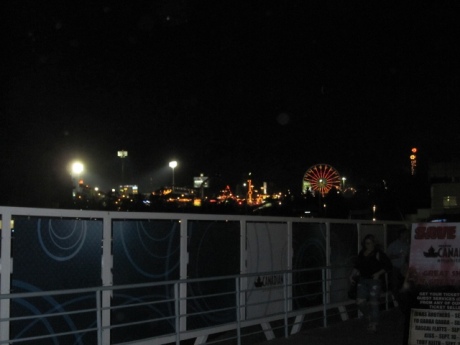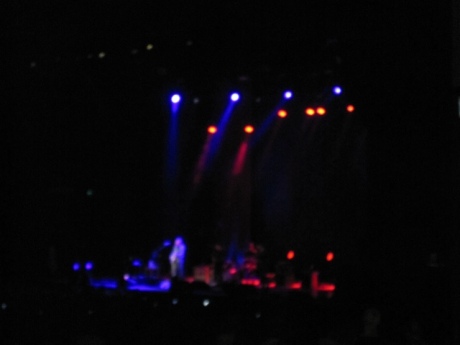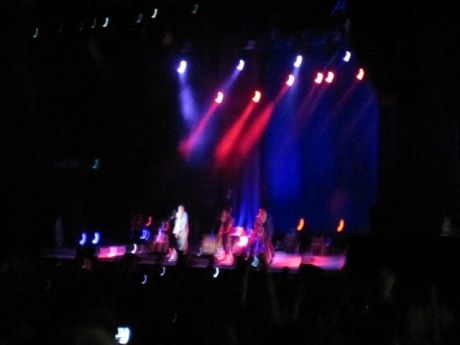 Amex Pavilion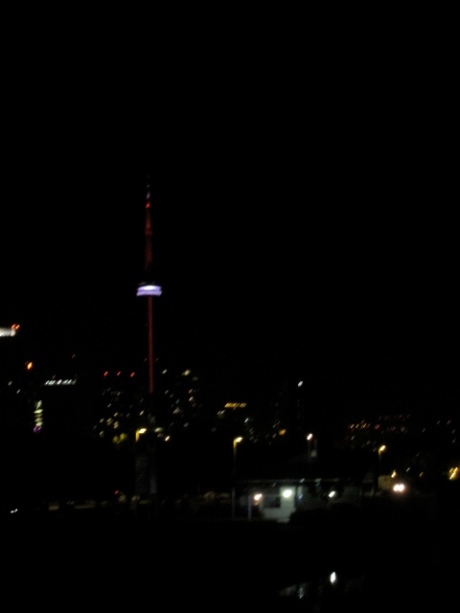 Self Explanatory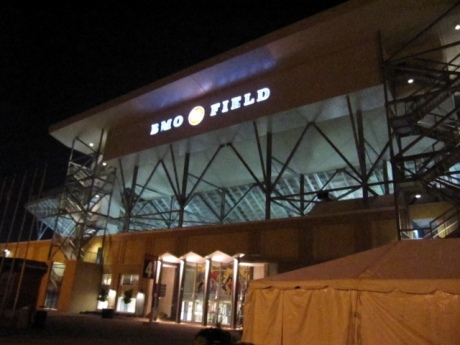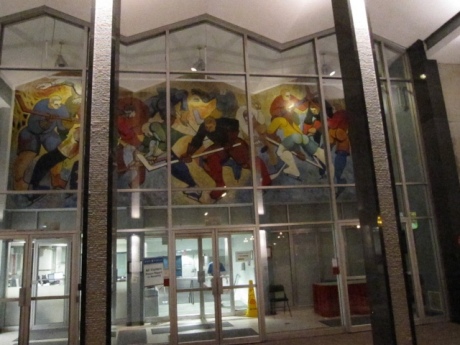 The Original Hockey Hall of Fame, now part of BMO Field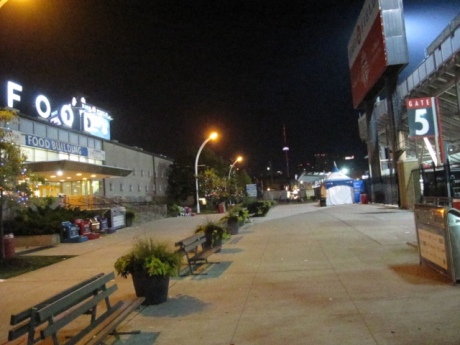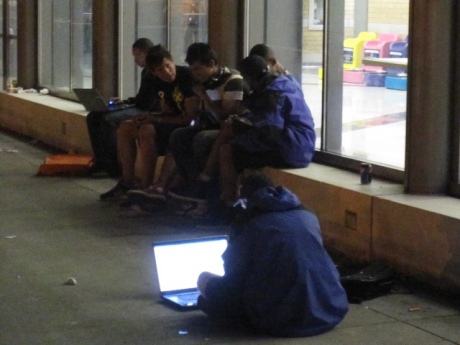 People Mooching Wifi @ the EX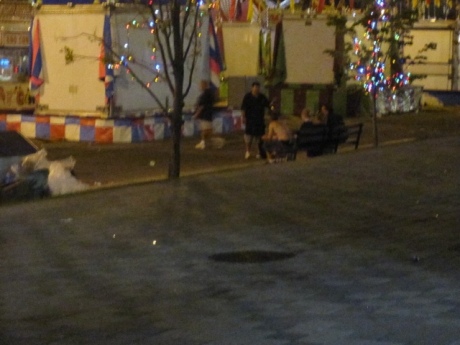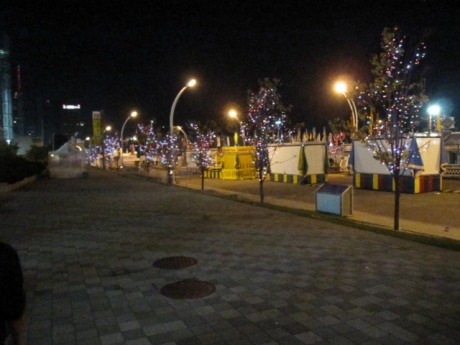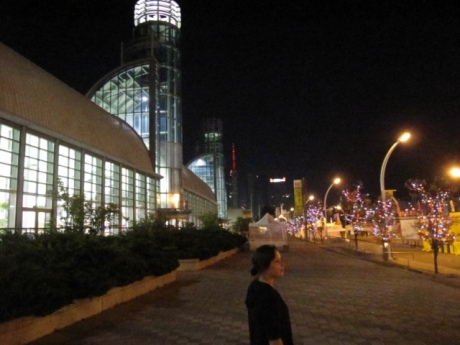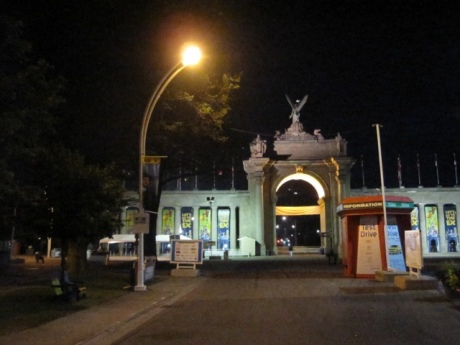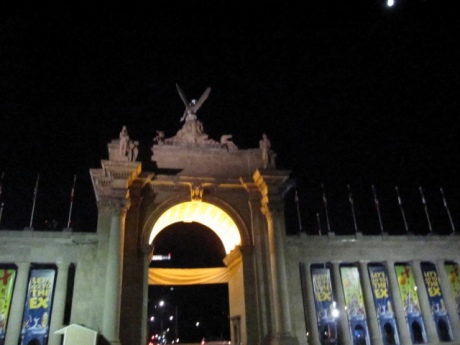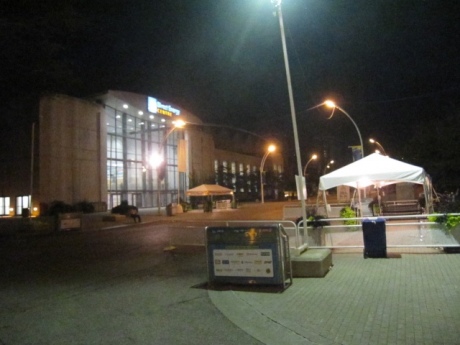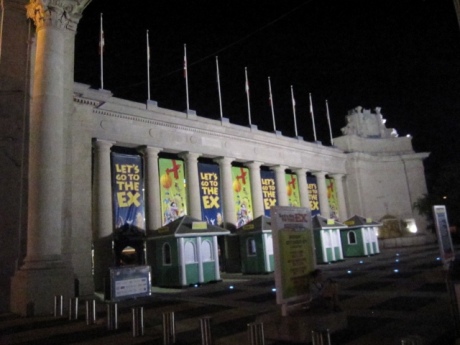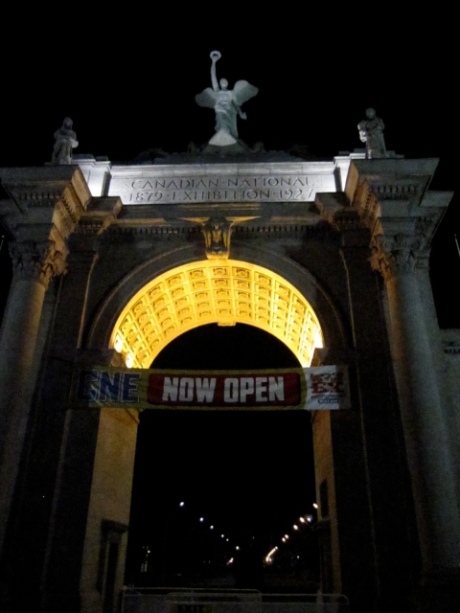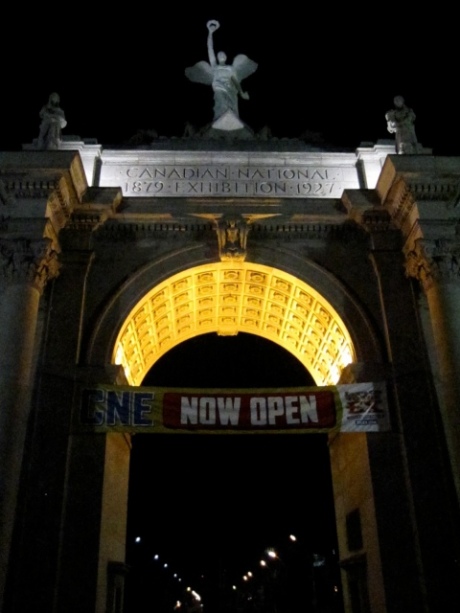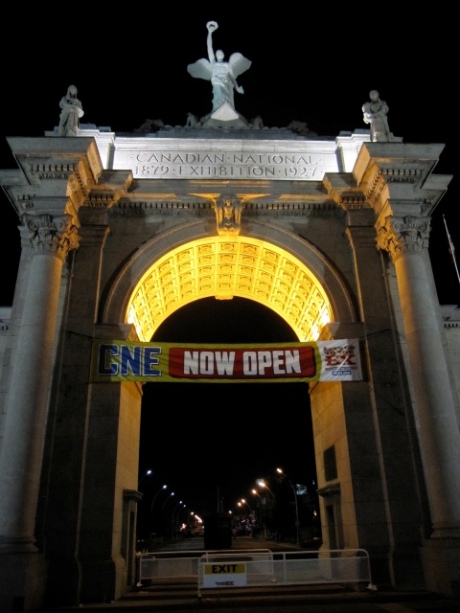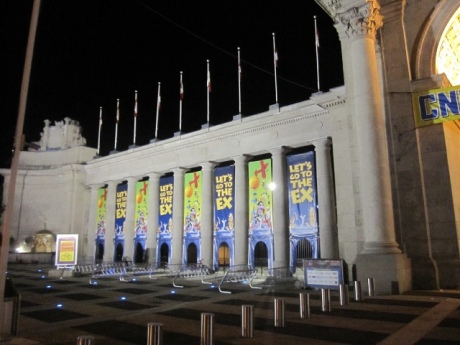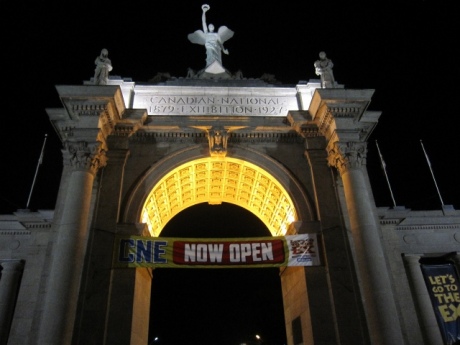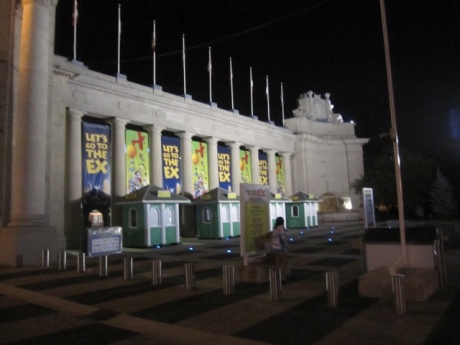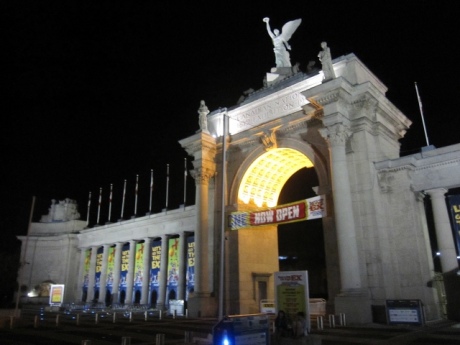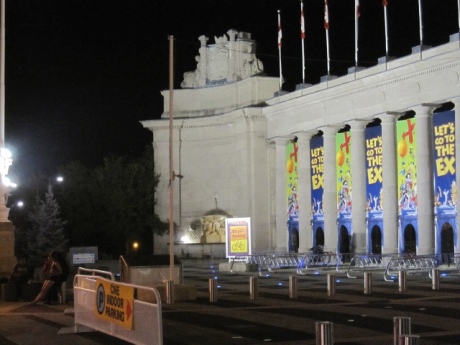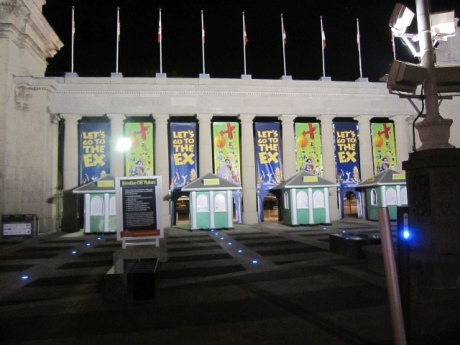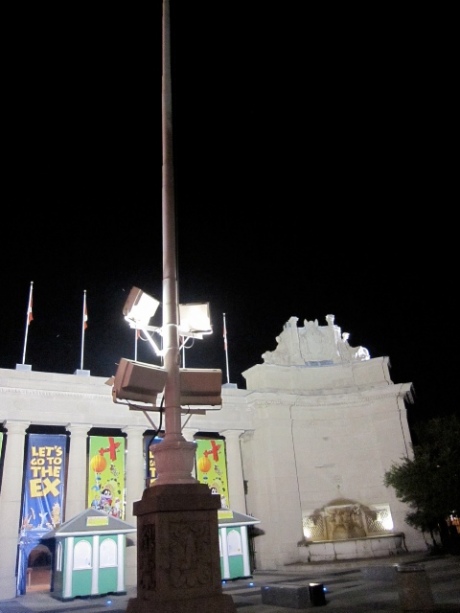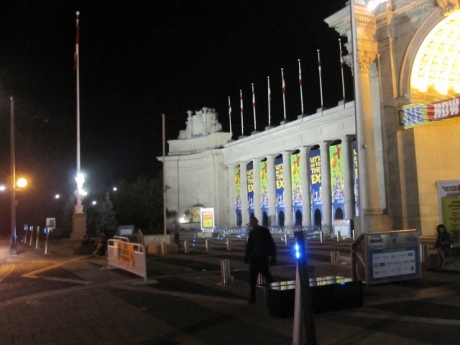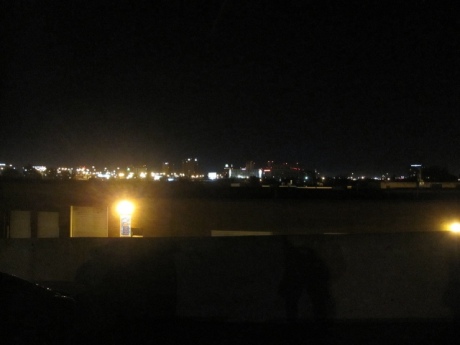 Permalink: CNE_Ontario_Place.html
Words: 118
Last Modified: 08/30/10 09:20
Category: concerts
08/30/10 12:22 - ID#52606
City and Colour


Dallas Green put on a great show Saturday Night. For some reason his music just hits me right to the core. Maybe I'm just bummed about my physical health, getting old, never figuring out life ect. But pretty much all of his set hit the spot with me. The whole night was almost perfect. I picked up a friend of mine who unfortunately is even more bummed out (a friend of her's thinks that she's possessed, but I'm going into any religious debate.) The CNE, Molson Canadian Amphitheatre, the hotel indigo, lunch at Mr. Greek.

I've come to the realization that over the last year I just hate a lot of things about my living situation and you could even expand it to the area in general. Right now I don't know what I'm going to do or even how my quality of life is going to be. All I know is I just want to have fun now and forget about tomorrow.



Permalink: City_and_Colour.html
Words: 165
Last Modified: 08/30/10 12:22
Category: concerts
07/13/10 11:38 - ID#52164
Concert Roadtrip Vlog
I was sorting out all of the vids that I never posted on iMovie/iPhoto and stitched this one together. This is from March when I went to see Silversun Pickups and Muse at the Palace of Auburn Hills. So this is an idea of what going to Michigan was like for me to see a concert last week. I decided to post it since it doesn't seem half bad for a vlog, although I had to cut it down to get under 10 minutes.





Permalink: Concert_Roadtrip_Vlog.html
Words: 87
Last Modified: 07/13/10 11:38
Category: concerts
07/09/10 11:48 - ID#52142
Smashing Pumpkins
I never saw Billy Corgan "back in the day," So when I had an opportunity to grab pre-sales for a week where I already had off I grabbed them. I'm totally glad that I did as it totally worked out even with having a pretty existential week and all. I was lucky enough to get a hotel through hotwire right across the street from the venue.
The building itself was a pretty interesting venue to say the least. My mind just races as to what it was previously, I just have to guess that it was a one or two plex movie theater at one point in time. Anyway the people in Grand Rapids are just really friendly and cool. This guy and his friends took me into their group and midway through the took me upstairs which was pretty sweet.
Anyway here is the setlist

which totally worked and rocked as his new band sounds pretty good.
Here are a few pics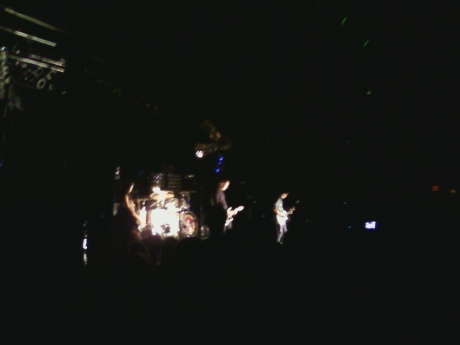 From the Floor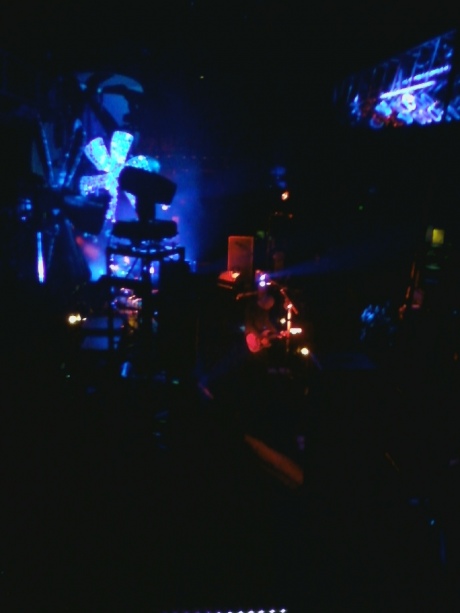 Billy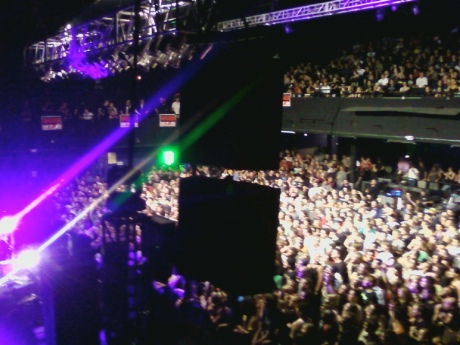 Crowd Shot!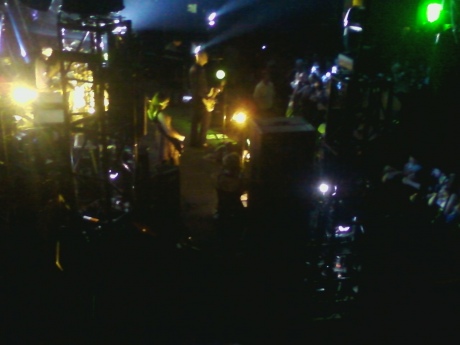 I want to be a professional Photog like this woman!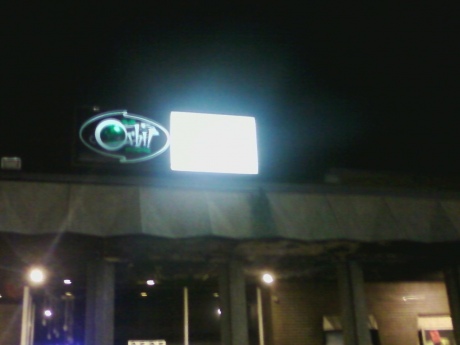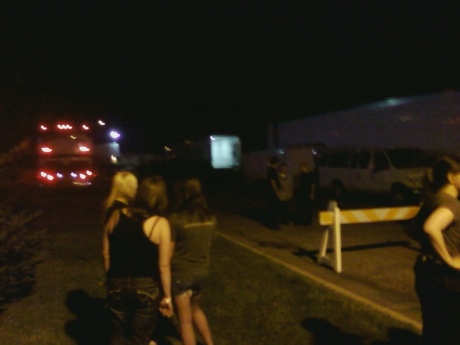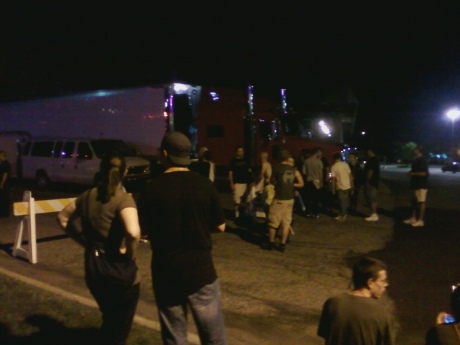 I did get to hang with the opener Kill Hannah before they walked next door to the stripclub.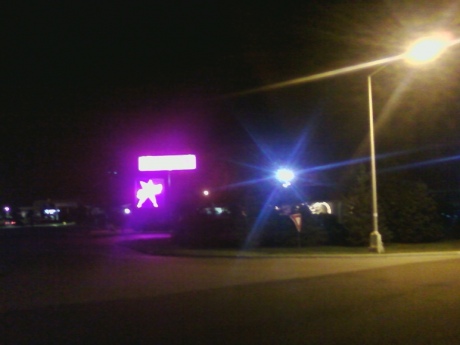 Permalink: Smashing_Pumpkins.html
Words: 215
Last Modified: 07/09/10 11:48
<-- Earlier Entries
Author Info
Category Cloud
More Entries
My Fav Posts
This user has zero favorite blogs selected ;(