Category: simplicity
06/21/09 06:52 - ID#49024
Looking forward to Salvador Dali
I had read yesterday about the dermatologist (Edmund Klein) who was "paid" in drawings by his patient, surrealist artist, Salvadore Dali. Klein passed ten years ago, and recently his wife has allowed these drawings to emerge. They have been well taken care of- been housed in a downtown safe. It is hard not to be intrigued by Dalis work and the artist himself. I'm really excited about this. How cool that the drawings will be viewable by the public come the end of this month?! This is a nice thing for Buffalo, a pleasant surprise to say the least. Benjamins Art Gallery on Elmwood had the honor of framing the pieces. wow!
From the Buffalo News:


A darkened bank vault is no place for Salvador Dali's exuberant, surreal art. So art lovers were happy last August when 15 sketches by the celebrated Spanish artist were brought to light by the widow of Dr. Edmund Klein after they had been locked away in downtown safe deposit boxes for more than 30 years.

But they've remained out of the public eye.

Now, after framing at Benjaman's Art Gallery on Elmwood Avenue, the drawings are being readied for their first showing, from June 27 to Aug. 27 in the University at Buffalo's Anderson Gallery, along with four other Dali works owned by Martha Klein - two lithographs, a watercolor and a silver statuette.

All were given to Klein's late husband, a renowned Buffalo dermatologist, in return for his treatment of Dali's skin cancer over nearly a decade, starting in 1972.

Klein, whose patients also included actors John Wayne and Zero Mostel, got along famously with the highly imaginative artist and hesitated to bill him for the visits to his winter residence in a New York City hotel or homes in France and Spain.

So Dali "gave him a drawing each time," Martha Klein recalled in the Williamsville home of her daughter, Rene Rubino, as a team from UB Galleries boxed the collection for the trip to Anderson Gallery on Martha Jackson Place in University Heights.

The largest pieces - the lithographs and watercolor, also gifts from the artist - were hung in the Kleins' home, but there was no room for the drawings, so they went into deposit boxes for safekeeping.

Avoiding exposure to sunlight in a temperature-controlled room for all those years wasn't the worst fate for the delicate drawings - including several angels - executed in Dali books, sketch pads and a photography catalog and dedicated to "mon ami Klein" or "mon Angel le Doctor Klein," said Paul Chimera, a Dali specialist from Amherst and the family's consultant on the collection.

On balance, the vault is "probably a pretty good place for them," Chimera said.

The Klein collection will be exhibited with two Dali paintings owned by UB and four from Niagara University's Castellani Art Museum.

Martha Klein, whose husband died 10 years ago, a decade after Dali, hopes the exhibition will attract a buyer or buyers. Though the family's collection has not been appraised, she is confident it would fetch at least enough to pay for the education of her nine grandchildren.

She would prefer to sell the set intact, she said, because breaking it up "would spoil the story."

The when and where of it all:
[box]Salvador Dali Exhibition Slated for UB's Anderson Gallery, June-August
Release Date: June 18, 2009
BUFFALO, N.Y. -- "Salvador Dali," an exhibition of works by the Spanish surrealist that coincides with the 20th anniversary of his death, will be presented June 27 to Aug. 27 by the University at Buffalo Anderson Gallery.
It will feature 15 original drawings, two lithographs, a poster and a silver sculpture from the Edmund Klein Collection; two paintings from the UB Collection, and a sculpture and several drypoint etchings from the collection of Niagara University's Castellani Art Museum.
The exhibition will take place in the second floor gallery of the Anderson, 1 Martha Jackson Place (off Englewood Avenue between Main Street and Kenmore Avenue).
It will be free of charge and open to the public. Gallery hours are Wednesday to Saturdays, 11 a.m. to 5 p.m., and Sundays, 1-5 p.m. Further information and directions can be obtained from the gallery at (716) 829-3754.
The 15 sketches and the silver sculpture in the Klein Collection belong to the family of the late Edmund Klein, M.D., a world-renowned skin cancer researcher who was a research professor in UB's School of Medicine and Biomedical Sciences and who served as chief of dermatology at Roswell Park Cancer Institute.
For nearly a decade, beginning in 1972, the year he won the coveted Albert Lasker Award for Clinical Medical Research for his outstanding contributions to the treatment of skin cancer, Klein treated Dali for skin cancer in New York City, France and on Spain's Costa Brava.
Paul Chimera, a spokesperson for the Klein family and a Dali aficionado, says that over the years, the doctor and the artist became close friends and that Dali paid Klein unconventionally for his medical treatment by executing, personalizing and dedicating to Klein, the original drawings to be shown in the UB exhibit.
"The drawings were sequestered for more than 30 years in a bank vault in downtown Buffalo," says Chimera, resident of Amherst, "and have never before been exhibited."
According to Chimera, the drawings were executed on the frontispieces or other blank pages of certain Dali books, on sketchpads, a photography catalogue and the back of a technical paper written by Klein.
Another piece is included as well: a poster of a Dali watercolor featuring the U.S. Capitol building topped by the Winged Victory of Samothrace, dedicated to Klein from Mary Lasker.
A catalog of the Klein Collection will be available at the exhibition.
Sandra Olsen, director of the UB Galleries, says the exhibition also will feature two Dali paintings from the UB Collection: Portrait of Katharine Cornell (oil and mixed media); and Labyrinth (oil on panel), as well as several works of art on loan from Niagara University's Castellani Art Museum.
The Niagara University holdings include a suite of five drypoint etchings with stencil, including King David, King Solomon, Noah's Ark and Joseph, from the 1975 Dali portfolio, "Our Historical Heritage;" The Curse Overthrown, a 1974 drypoint etching with stencil from the series "After 50 Years of Surrealism," and Crucifixion (not dated), a marble sculpture with gold details and inlaid gemstones.
The University at Buffalo is a premier research-intensive public university, a flagship institution in the State University of New York system and its largest and most comprehensive campus. UB's more than 28,000 students pursue their academic interests through more than 300 undergraduate, graduate and professional degree programs. Founded in 1846, the University at Buffalo is a member of the Association of American Universities.[/box]
Dali and his wife, Gala, just fascinate me.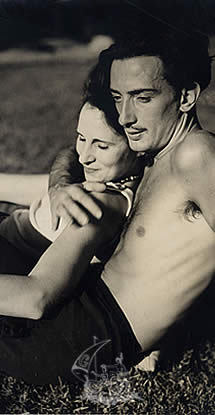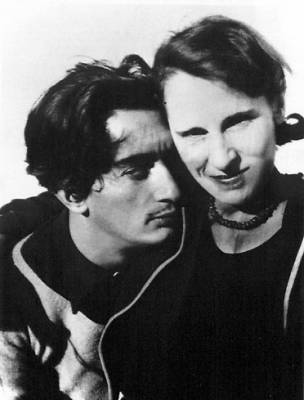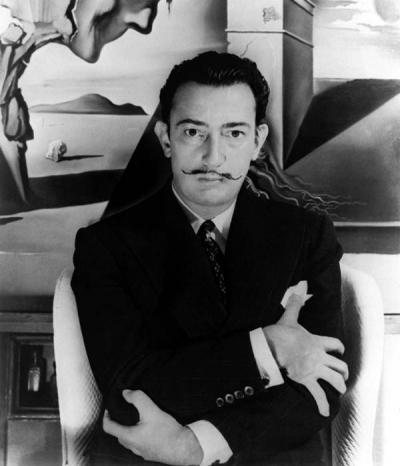 wiki on Dali:

wiki on his wife, Gala:

I would enjoy a conversation with either of them.
See some Dali at "virtual Dali":

a few examples of work that likely look familiar to you, snagged from google images: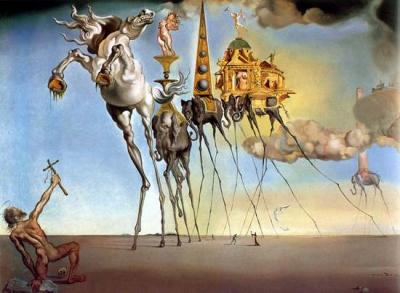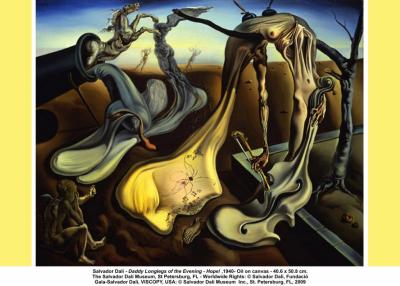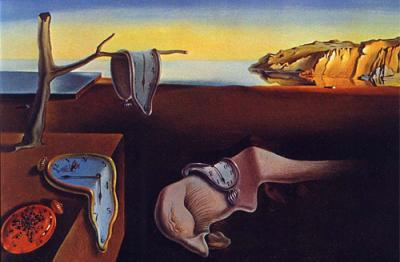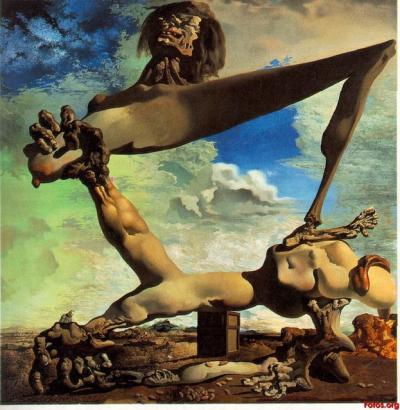 Permalink: Looking_forward_to_Salvador_Dali.html
Words: 1209
Category: simplicity
01/09/07 11:05 - ID#37622
secret garden
I've always wanted a 'secret garden'- now I want it in a greenhouse. How wonderful it would be to breathe and relax and meditate surounded by the warmth, smell and energy of plants (and dirt!)- any time of year.
There must be a water element as well..
so the visual textures of the Botanical Gardens- not sure how these will turn out- will bring my nifty new-ish camera next time (software is stuck in comp)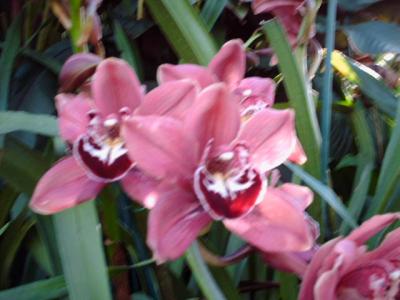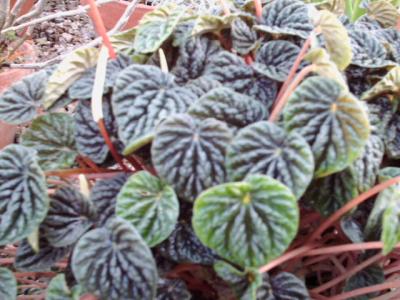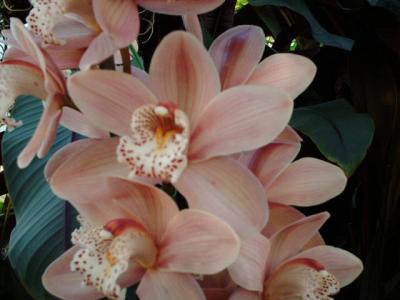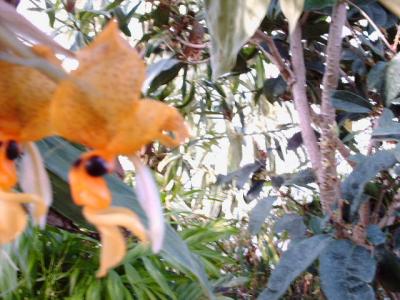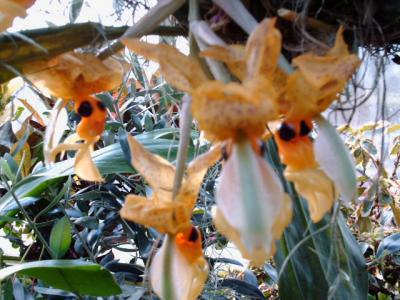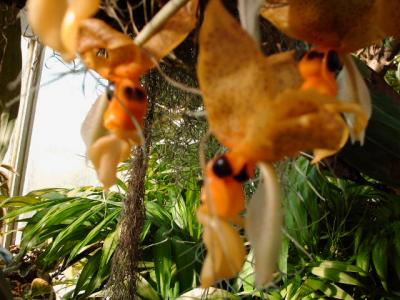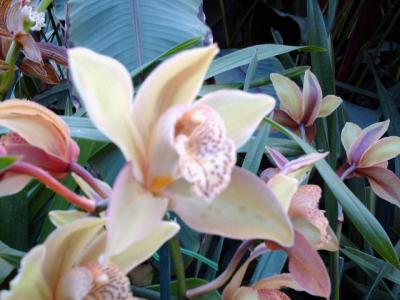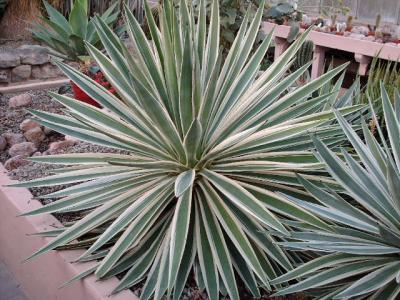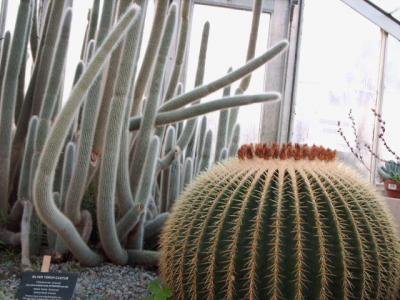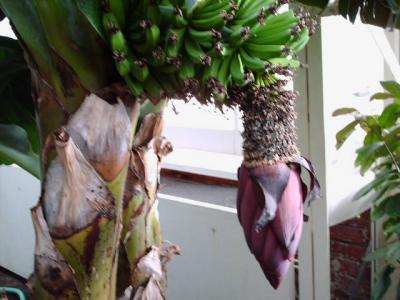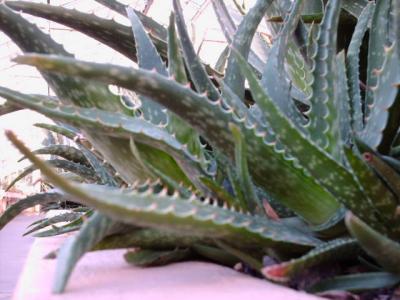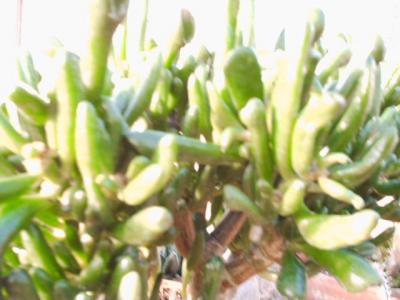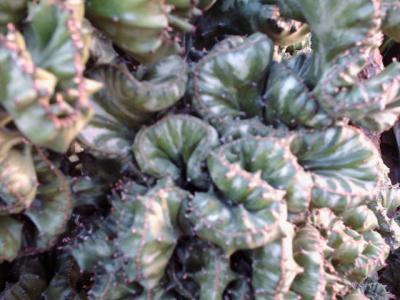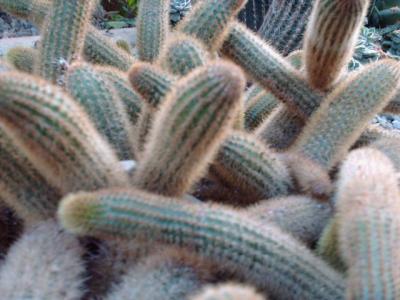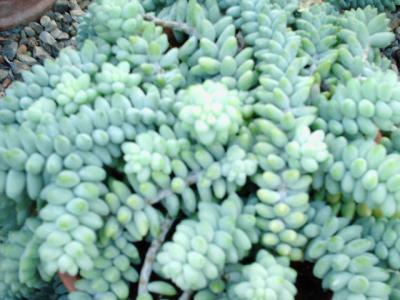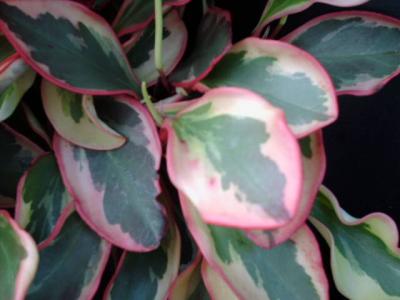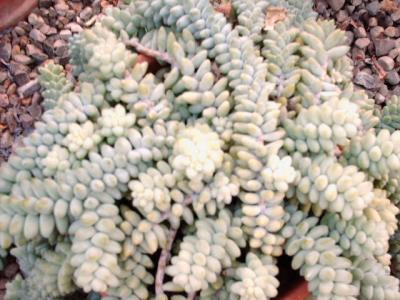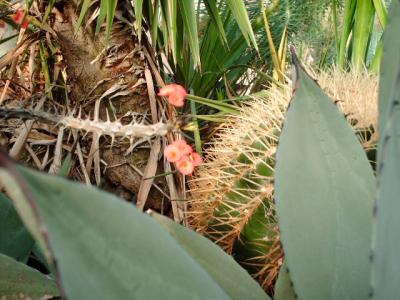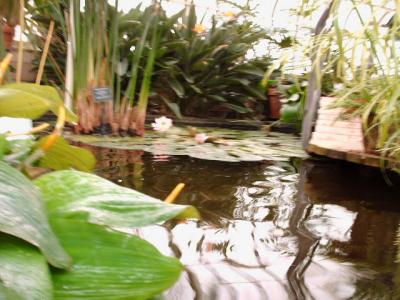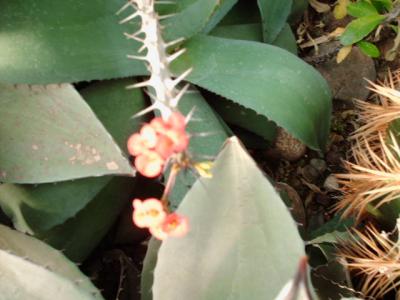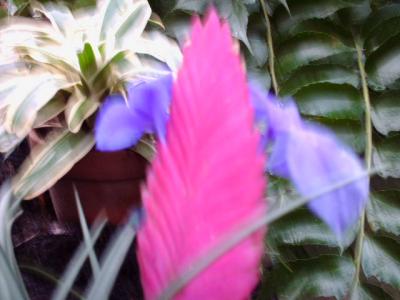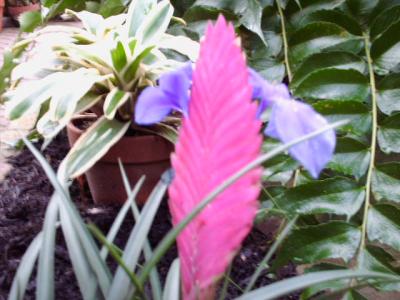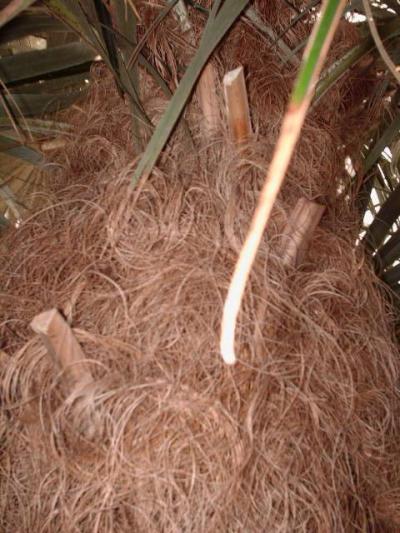 Permalink: secret_garden.html
Words: 130
Category: simplicity
01/09/07 12:29 - ID#37606
importance of living
'Simplicity is the outward sign and symbol of depth of thought.'
I am still contemplating that one.

Anyone ever read, The Importance of Living" written by Lin Yutang? I have an amber paged- musty smelling copy circa 1937. I picked it up awhile ago and had then set it down, only to return to it several months later. The overall message is a reminder to savor life's simple pleasures.

I love the smell of old books. The pages and binding are well intact- and does not appear to be fragile. I will begin to read a few chapters. I enjoy reading to understand others thoughts. In this case a book written in the 30's by a Chinese writer. There are both cultural and generation differences- yet how much is the same? There are common themes across time and places that connect us more than separate us.

I prefer connection.

"Only those who take leisurely what the people of the world are busy about can be busy about what the people of the world take leisurely"
-Chang Ch'ao

enjoy the sunshine..

and as my Moroccan friend always tells me, "don't forget your smile".





Permalink: importance_of_living.html
Words: 192
Category: simplicity
01/05/07 01:33 - ID#37543
coming home
at the risk of sounding.. veiled..


It felt good to be somewhere I didn't belong- all the learning and unlearning that can be gained from such experiences.. but it feels so much better to take the necessary steps toward getting to where I do belong.

when you are on a path that is clearly not good for you (mentally, spiritually, physically,socially) and you know what lies ahead are things much greater, much more in alignment with who you are and are becoming, then the whole universe conspires for you- to help return you to who you are and guide you to where you need to be.

That I am grateful for..

and I am grateful for the opportunities, challenges and perceived 'roadblocks' and self questioning that has consumed the last quarter of 2006.

I am grateful for my family and friends (interchangeable labels) that have been available to support, to question, to listen and to just be there..

and I am grateful for the strength to choose freedom, to choose peace, to choose my well being in light of the grand scheme of things

and I am grateful for the energy and excitement and authentic sense of calm that accompanies me,

on this new life adventure.

And you know how much I love adventure ;)




Permalink: coming_home.html
Words: 214
Category: simplicity
11/21/06 10:58 - ID#36092
such a tea-se
I am writng about tea. Simple, hum-drum, non risque. I'll do better next time ;) SO what brings me to write about tea? Well, I could write about the trouble I am causing at work (delish) or the french speaking sexy moroccan man that I have been flirting with (more delish)- or any other number of observations, musings and sources of scandel- but no, tonight I write about tea (thats delish too). My creativity has been on hiatus- soon to return; I will make sure of it. I write whatever (obviously) pretty much to keep my mental muscles warm. Besides, its a habit. 22 years worth of "journaling".
so, tea. I love tea. I drink all kinds. I have been going through a lot lately- tea bags, loose teass, green, black, red, sea anenomes, infusions, whatever. I drink it for caffeine, I drink it to keep warm, I drink it to help me sleep, I drink it to keep me hydrated. Sometimes i drink it to give me crazy dreams. (watch out for those "sleep aide" varieties, especially from Yogi brand)
for a legal warped state of unconsciousness, try: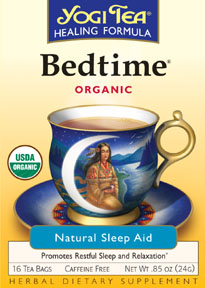 I stopped at the Lexington Co-op before turning in for the evening. I wanted to grab some apples and a box of tea. I couldn't remember what stash I had left in my B-lo home. On a side note, I also bought a small bag of "papaya spears". They are not fabulous at all- I found these ones very unenjoyable to gnaw on.
(e:PMT)
you are welcome to them!--you know where my snacky stash is--
My apple was good, crispy and juicy, though!
I looked at the shelves of tea boxes up and down, looking for a little something different. A big mug of steaming tea while curled up at my desk this evening seemed to be my deciding factor for selecting a decaf variety.
I spied with my tea roving eyes a variety of holiday themed flavors from Celestial Seasoning. That usually wouldnt intrigue me, but at $1.99 a box, I went in for a closer look.
It smells and tastes better than it looks: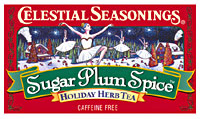 "sugar plum spice"
Hibiscus, roasted barley, chicory, rosehips, chamomile, natural plum, cinnamon, ginger, roasted carob and cardamom.
Its sweet.
and its pretty yummy. Caffeine free for night time tea drinking.
I never add anything to my tea. I used to add honey and occasionally milk, but then I found it too much of an effort and eventually began drinking it plain--for a couple of years now.
Lazy is not always a bad thing!
(its only bad when you start throwing out dirty dishes because it sucks to wash them by hand. *I'd* never do that..)
My eye then wandered to another box of tea- yerbe mate variety. mmmm Mate Chocolatte.
"a blissful, sweet blend of yerba mate, cocoa and spices"
oh, and "naturally caffeinated"
um, yeh, I was sold. I do believe I look forward to that in the morning! Betta be good!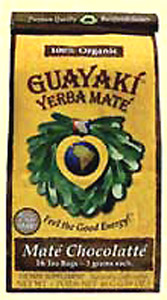 Ahh, my hot tea has eventually turned into iced tea. I should be drinking this in front of the fire...and I should be getting royalties from this post ;)
time to relax--
be well,stay warm, peeps!
turkey (tofurkey?) day is drawing near!
good night..


Permalink: such_a_tea_se.html
Words: 549
Category: simplicity
10/25/06 09:51 - ID#36072
reccommend a book
Its getting to be that time of year for suggling- preferably not alone ;)
brrr. I think I will bust out the hot cocoa soon. I hear Baileys has come out with a chocolate mint liquer. That might be a nice addition to the hot soothing liquid..
I am starting to read, Paulo Cohelo's, The Alchemist. Well, actually I began reading it before the summer began, then I found myself with no extra time or mental energy to read it as I was finishing up school. Now I have returned to it. I think it will be helpful to me on various levels.
I am looking to pick out a book to read after that, which should be very soon as it is simple book.
I want to read something that isn't scholarly-- unless it comes highly reccommended. I am looking for something that I can wrap my mind around, become completely emerged and lost in. Something that I don't want to put down. The weather is colder, the days shorter and it is time to nest a bit. Reading is a perfect compliment to that. Besides, I haven't really had the opportunity to just read for the fun of it in quite some time.
How about some suggestions fellow
(e:peeps)
??
btw, nice theme,
(e:leetee)
love the bats!


Permalink: reccommend_a_book.html
Words: 219
Category: simplicity
09/28/06 09:03 - ID#36048
amadeus
John malkovich has strange eyes- not a bad thing--he has an interesting energy about him in Amadeus- I was a kid when that movie came out, and I thought the same thing then.
Its a bit chilly out there, yes? such wet darkness, makes me sleepy.
Curling up in front of the fireplace with a soft blanket and a glass of red wine sounds so good right now.
but I am too tired to make it happen.
But doesn't it sound nice?
yawn* literally, a super long day at work; it started too early and ended too late-- I think I may just go to bed instead..
..will have to save wine and fireside ruminations for another night.


Permalink: amadeus.html
Words: 118
Category: simplicity
09/20/06 11:01 - ID#36038
breathe
I love this weather! crisp, energizing, lovely.

go outside and take in a few deep breaths. ahhhhh

Although a long walk in the woods may have been nice, I instead spent the evening finishing up my cleaning--with windows open to let in the fresh cool air.

Now I can relax and carry on..

I stepped outside just a short while ago. The creatures are making their sounds and the stars are out; lots of them! I so enjoy a starry night *sigh*

I instantly found the big dipper. As much as I love the stars, I know very few constellations. Someday..

I'm ready to take on the world.

Have I mentioned how much I love this weather? :)

be well,
Carey





Permalink: breathe.html
Words: 120
Category: simplicity
09/10/06 11:09 - ID#36031
lost and found, shrooms and weetabix
This evening: A quick stop at Wegmans resulted in elation over finding one of my favorite elusive cereals. I have been trying to find this specific kind of Weetabix for too darn long. yum yum yum: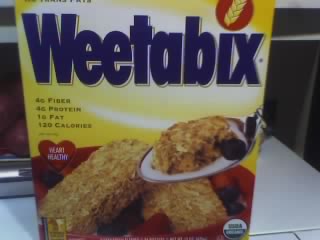 A few other groceries and about $75 later, I return to Y-Town to take a much needed trek through The Fort. It was sunny, the air chilly and I needed to see and hear the crash of waves and the feel of sand pressing under my shoes. The sunset was gorgeous as always. A venture into the surrounding woods added to this repreive. Look what I found..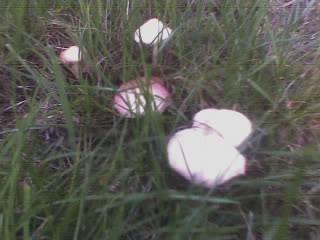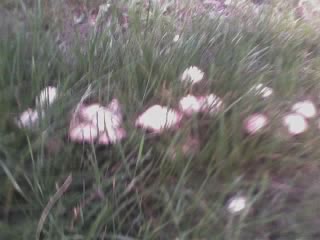 Vibrant! and this is just with the razr camera phone: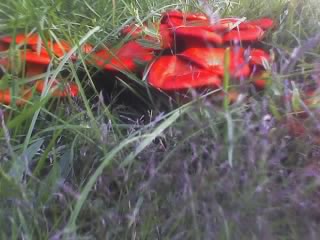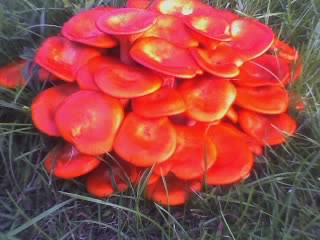 I came home feeling refreshed although my stomach still feels weird. Not sure what is going on. It is all in my upper abdomen-- a strange sensation-- I am aprehenisve to eat or eat much at one time or anything too advneturous. Hoping this helps, I engaged in a short bit of yoga before slipping into bed with a cup of Lavender Rooibos (red bush) tea:
It smells and tastes yummy: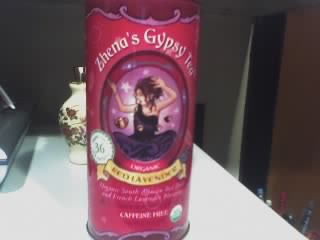 ofcourse, I can't settle down for the night alone.
The Original Laptop: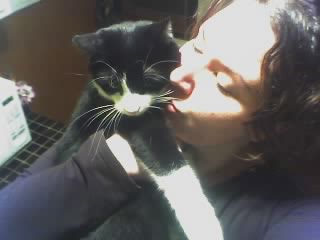 I had two other pictures of the furblob, laying between myself and the laptop, but the pictures havnet come through to my email as of yet. I'll add them later.
I aim to be more energetic and enthusastic this week. Being sick earlier in the week wore me out straight through the weekend.
I'll be back to me soon.
Hope all is well..


Permalink: lost_and_found_shrooms_and_weetabix.html
Words: 273
Category: simplicity
09/10/06 03:02 - ID#36030
fresh crisp air
A decidedly lovely late summer afternoon.

at some point today... a walk along the waters edge.


aiming for balance and rejuvination-- it will just take time; but the time is right.

I love this time of year.







Permalink: fresh_crisp_air.html
Words: 37
<-- Earlier Entries
Author Info
Category Cloud
My Fav Posts
This user has zero favorite blogs selected ;(