Category: simplicity
06/21/09 06:52 - 69ºF - ID#49024
Looking forward to Salvador Dali
I had read yesterday about the dermatologist (Edmund Klein) who was "paid" in drawings by his patient, surrealist artist, Salvadore Dali. Klein passed ten years ago, and recently his wife has allowed these drawings to emerge. They have been well taken care of- been housed in a downtown safe. It is hard not to be intrigued by Dalis work and the artist himself. I'm really excited about this. How cool that the drawings will be viewable by the public come the end of this month?! This is a nice thing for Buffalo, a pleasant surprise to say the least. Benjamins Art Gallery on Elmwood had the honor of framing the pieces. wow!
From the Buffalo News:


A darkened bank vault is no place for Salvador Dali's exuberant, surreal art. So art lovers were happy last August when 15 sketches by the celebrated Spanish artist were brought to light by the widow of Dr. Edmund Klein after they had been locked away in downtown safe deposit boxes for more than 30 years.

But they've remained out of the public eye.

Now, after framing at Benjaman's Art Gallery on Elmwood Avenue, the drawings are being readied for their first showing, from June 27 to Aug. 27 in the University at Buffalo's Anderson Gallery, along with four other Dali works owned by Martha Klein - two lithographs, a watercolor and a silver statuette.

All were given to Klein's late husband, a renowned Buffalo dermatologist, in return for his treatment of Dali's skin cancer over nearly a decade, starting in 1972.

Klein, whose patients also included actors John Wayne and Zero Mostel, got along famously with the highly imaginative artist and hesitated to bill him for the visits to his winter residence in a New York City hotel or homes in France and Spain.

So Dali "gave him a drawing each time," Martha Klein recalled in the Williamsville home of her daughter, Rene Rubino, as a team from UB Galleries boxed the collection for the trip to Anderson Gallery on Martha Jackson Place in University Heights.

The largest pieces - the lithographs and watercolor, also gifts from the artist - were hung in the Kleins' home, but there was no room for the drawings, so they went into deposit boxes for safekeeping.

Avoiding exposure to sunlight in a temperature-controlled room for all those years wasn't the worst fate for the delicate drawings - including several angels - executed in Dali books, sketch pads and a photography catalog and dedicated to "mon ami Klein" or "mon Angel le Doctor Klein," said Paul Chimera, a Dali specialist from Amherst and the family's consultant on the collection.

On balance, the vault is "probably a pretty good place for them," Chimera said.

The Klein collection will be exhibited with two Dali paintings owned by UB and four from Niagara University's Castellani Art Museum.

Martha Klein, whose husband died 10 years ago, a decade after Dali, hopes the exhibition will attract a buyer or buyers. Though the family's collection has not been appraised, she is confident it would fetch at least enough to pay for the education of her nine grandchildren.

She would prefer to sell the set intact, she said, because breaking it up "would spoil the story."

The when and where of it all:
[box]Salvador Dali Exhibition Slated for UB's Anderson Gallery, June-August
Release Date: June 18, 2009
BUFFALO, N.Y. -- "Salvador Dali," an exhibition of works by the Spanish surrealist that coincides with the 20th anniversary of his death, will be presented June 27 to Aug. 27 by the University at Buffalo Anderson Gallery.
It will feature 15 original drawings, two lithographs, a poster and a silver sculpture from the Edmund Klein Collection; two paintings from the UB Collection, and a sculpture and several drypoint etchings from the collection of Niagara University's Castellani Art Museum.
The exhibition will take place in the second floor gallery of the Anderson, 1 Martha Jackson Place (off Englewood Avenue between Main Street and Kenmore Avenue).
It will be free of charge and open to the public. Gallery hours are Wednesday to Saturdays, 11 a.m. to 5 p.m., and Sundays, 1-5 p.m. Further information and directions can be obtained from the gallery at (716) 829-3754.
The 15 sketches and the silver sculpture in the Klein Collection belong to the family of the late Edmund Klein, M.D., a world-renowned skin cancer researcher who was a research professor in UB's School of Medicine and Biomedical Sciences and who served as chief of dermatology at Roswell Park Cancer Institute.
For nearly a decade, beginning in 1972, the year he won the coveted Albert Lasker Award for Clinical Medical Research for his outstanding contributions to the treatment of skin cancer, Klein treated Dali for skin cancer in New York City, France and on Spain's Costa Brava.
Paul Chimera, a spokesperson for the Klein family and a Dali aficionado, says that over the years, the doctor and the artist became close friends and that Dali paid Klein unconventionally for his medical treatment by executing, personalizing and dedicating to Klein, the original drawings to be shown in the UB exhibit.
"The drawings were sequestered for more than 30 years in a bank vault in downtown Buffalo," says Chimera, resident of Amherst, "and have never before been exhibited."
According to Chimera, the drawings were executed on the frontispieces or other blank pages of certain Dali books, on sketchpads, a photography catalogue and the back of a technical paper written by Klein.
Another piece is included as well: a poster of a Dali watercolor featuring the U.S. Capitol building topped by the Winged Victory of Samothrace, dedicated to Klein from Mary Lasker.
A catalog of the Klein Collection will be available at the exhibition.
Sandra Olsen, director of the UB Galleries, says the exhibition also will feature two Dali paintings from the UB Collection: Portrait of Katharine Cornell (oil and mixed media); and Labyrinth (oil on panel), as well as several works of art on loan from Niagara University's Castellani Art Museum.
The Niagara University holdings include a suite of five drypoint etchings with stencil, including King David, King Solomon, Noah's Ark and Joseph, from the 1975 Dali portfolio, "Our Historical Heritage;" The Curse Overthrown, a 1974 drypoint etching with stencil from the series "After 50 Years of Surrealism," and Crucifixion (not dated), a marble sculpture with gold details and inlaid gemstones.
The University at Buffalo is a premier research-intensive public university, a flagship institution in the State University of New York system and its largest and most comprehensive campus. UB's more than 28,000 students pursue their academic interests through more than 300 undergraduate, graduate and professional degree programs. Founded in 1846, the University at Buffalo is a member of the Association of American Universities.[/box]
Dali and his wife, Gala, just fascinate me.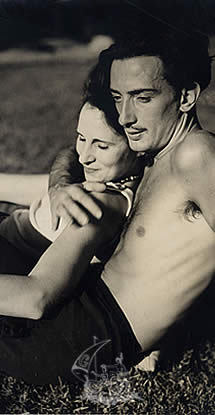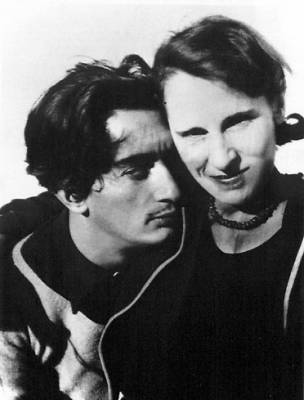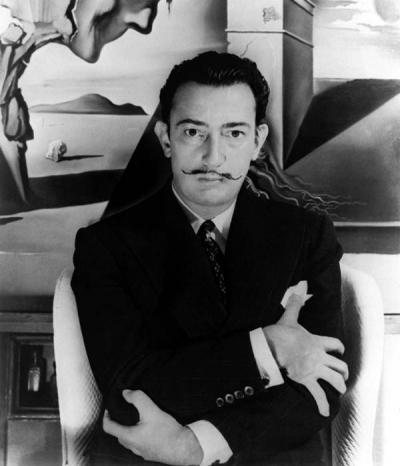 wiki on Dali:

wiki on his wife, Gala:

I would enjoy a conversation with either of them.
See some Dali at "virtual Dali":

a few examples of work that likely look familiar to you, snagged from google images: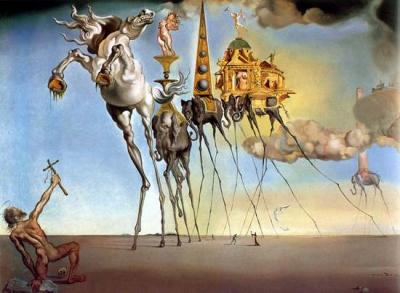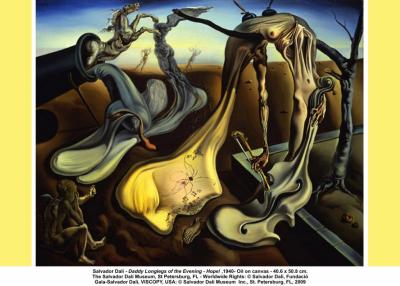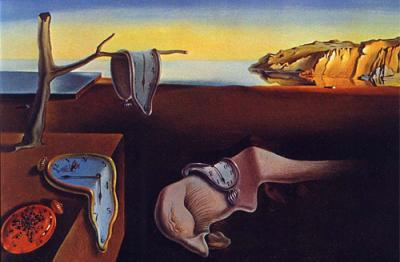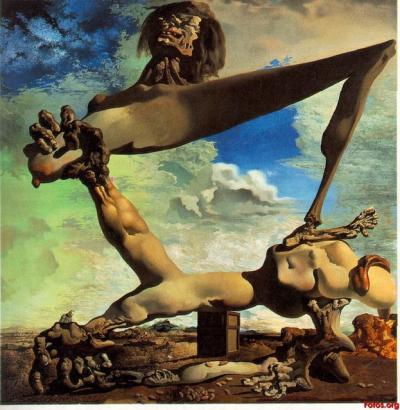 Permalink: Looking_forward_to_Salvador_Dali.html
Words: 1209
Location: Youngstown, NY
Category: weekend
06/10/09 02:21 - 53ºF - ID#48882
Thoughts of Rugby Dancing in my Head
I totally want to watch some Rugby games this summer & fall.

Some of you do too, right? :)

between all the men and women's games going on, we should all be able to find something fun to watch!

whose in?

I'm checking the schedule and seeing what is going on and where.

It will be fun!*nods*



Permalink: Thoughts_of_Rugby_Dancing_in_my_Head.html
Words: 57
Location: Youngstown, NY
06/07/09 01:39 - 61ºF - ID#48857
covering ground- gmaps pedometer
I'm currently obsessed with Gmaps Pedometer.

I don't know why I haven't used this before! I'm slowing down on catching on for some things, I guess. Becoming less of an 'early adopter' and more of a 'when i get around to it' sort of mentality. Seriously? I still use MapQuest.
So, I'm not a big fan of using an actual pedometer. I have them, but they collect dust. I don't really care how many steps I have taken, just the time and miles. Besides, I don't trust that it (or me) gauges my stride correctly. I generally know how far I have gone, and for how long, but I am curious for more specific distance-data on the various paths I take, or veer off of, or whatever.
Sure I know that if I am walking a decent pace, that in 15 minutes I should have covered a mile. Some days, however, 45 minutes may have passed, feeling like I covered three miles, but my dragging feet barely covered two.
or I stopped and smelled the lilacs.
or scratched a dog under their chin.
or took in the view for an extra minute or two.
So, I need to know. really know.
obviously this can be generalized to other forms of transportation/bodily movement.
Anyone else use this or have another neat way to gauge miles?


Permalink: covering_ground_gmaps_pedometer.html
Words: 227
Location: Youngstown, NY
Category: silliness
05/16/09 12:43 - 58ºF - ID#48678
As the Axe Turns- estrip tales of horror
don't mess with a girls quest for books.
or she might just hack your ass in half!
the saga begins with one guys search for an 'over processed hair-public transportation cutie', a concerned (but sketchy?) online "friend" who says, "beware of axe murderers", and a voice from the shadows telling this sordid tale.
"Everything is red she is hearing death metal in her head, and not even the bands she likes."
the drama continues as the mysterious "concerned friend" rises from her icy tomb and is hungry... hungry for cheap groceries, "the perfect book" and revenge for anyone who dares takes her books away.
This means YOU,book nazi.
"No book for you!"
ah, and no last word for you but the shriek of your limbs being hacked off with a special Japanese axe.
see
(e:theli)
,
(e:tinypliny)
and
(e:metalpeter)
unravel the full story (and comments and ensuing silliness) at:
(e:theli,48665)

---
(e:metalpeter)
, i don't know what to say. I want to write a comment but I can't even begin to do so right now, but I will. I was just laughing so damn hard that I woke my sleeping bf, and disturbed my lounging cats. I need to reread the whole thread and your brilliant additions to the "
(e:)
true-story" haha
cracked me up, thank you thank you thank you


Permalink: As_the_Axe_Turns_estrip_tales_of_horror.html
Words: 234
Location: Youngstown, NY
Category: semi rant
05/15/09 04:16 - 69ºF - ID#48675
billing mistakes,collections, headaches!
oh my!
as part of a new patient examination, my new doc had me go for a ton of blood work for baseline health, etc. I use Quest for all that blood sucking stuff. This was back in October.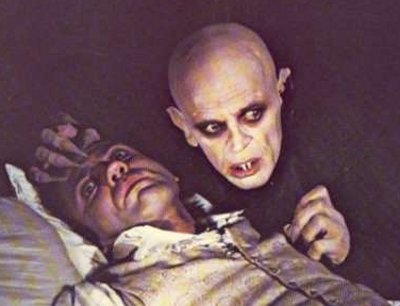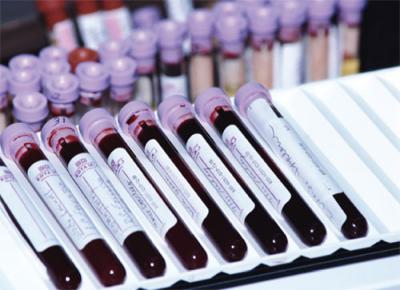 My insurance always takes care of lab fees, but I received a bill from Quest rather recently. I forwarded it on to my insurance (through snail mail), but somehow they didn't get it. Then I tried faxing it to them daily for a week, different locations, different times, always busy. Called, tried new fax numbers with same result. They have all this communication documented, as I kept calling them to explain my inability to get the bill to them. I was told to re send through the mail (different addy than originally sent) and that seemed to work.
In the mean time, I got a call from a collection agency!
I guess Quest sent it off to collections pretty quickly although this is the first I heard of even having an outstanding 'bill'.
So back and forth I go with the collections agency. I called them once I received a letter- I wanted to find out what date this happened, etc. (why so quick?) Of course they launched into payment options..
them: "send us money"
me: "no"
them: "if you can't pay it all, we can put you on a payment plan"
me: "no. this isn't my bill, I do not owe you anything- it is currently being handled by my insurance company"
them; "send us money and your insurance will reimburse you"
me: "uhhhh no. I will not assume what you say is true. I need direct communication from insurance company before making any decision. I'll call back"
(really now! and hell no I'm not sending money! - later call to insurance company laughed at the collections brazen attempt to say what the insurance company would/wouldnt do- and no, it is not up to me to pay the bill in any capacity, as it is covered)
I would/should send them a "Spider Drawing As Payment", like this:

so daily calls from collections ensued. i felt like one of those people that avoid the phone expressly for this reason. I just didn't want to have the same conversation until I knew more.
I then received word back from my insurance- in writing and a phone call, that the bill was an oversight on Quests part and that they indeed should not have billed me for anything and that the bill was indeed paid in full by the insurance company. It will fall upon Quest to contact collections and state that this account should not be there. The bill was paid! There is no actual "bill". Argh!
I made a call to collections to inform them of this update, to tell them to stop calling me, and that any interaction I have with anyone on this matter will be with Quest and/or my insurance. Yeh, they are doing their 'job', but enough already!
As a last ditch effort, the collections person actually said for me to call my insurance and to let them know that they can pay the bill with a debit or credit card, and here's the reference #, phone # and contact person, etc. imagine that? And I did call my insurance people just to see if there was anything else I needed to do (and to document my self initiated follow up).
Feeling empathy for dealing with collections, the gentleman I spoke to said that he would call them on my behalf as a favor, but they wouldn't deal with them financially, just reiterate what I said- as the bill being in collections isn't appropriate and that it was a mistake on Quest. So the letter sent to Quest pertaining to this matter was copied to me and they have X amount of days to resolve this billing error and to take me out of collections.
In the mean time, I will see if anything changes on my credit report updates.
and I will wait a little longer before answering my phone again!
although- I'm now on top of my Fair Debt Collections Practices Act..
wiki article:

actual fun-tastic PDF document of Fair Debt Collections Practices Act blah blah blah:

and a super quick "ehow" to get them off my ass:

but still waiting for this next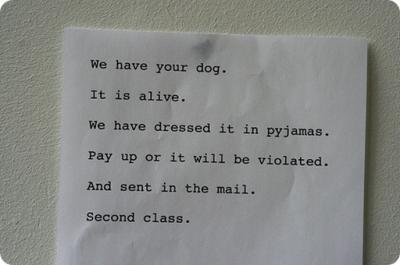 written by this guy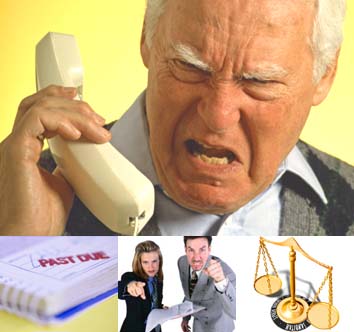 looked for "smiling happy collection agents" in google images, but nothing turned up in search results. just "request impossible"


Permalink: billing_mistakes_collections_headaches_.html
Words: 799
Location: Youngstown, NY
Category: reflection
05/07/09 01:53 - ID#48619
e:vincent and The Summit Park Mall
Z Cavaricci! LOL!!!
Wow,
(e:vincent,48610)
your post just took me back 17 years or so!
agreed
(e:paul)
- awesome journal
(e:vincent)
. Of course, I really had been there pretty much at the same time as you! This is the only time that a mall brings positive feelings.
I wrote a comment in response, but found it getting much too long, so I've opted to post it as a journal (pretty much everything written here was in the comment box!). I kept writing because I simply found myself sitting here thinking back to those days and how a single public structure was the catalyst for so much fun experience and later nostalgia.
Please don't mind my piggy-backing off your post,
(e:vincent)
. All kudos to you for mentioning it!
And so, I have to chime in, as should
(e:ladycroft)
and
(e:pyrcedgrrl)
!
The arcade located at the main entrance that also housed the food court was the hub of activity for 12-17 year olds. Walking back and forth ('doing laps')along the simple one floor straight stretch layout provided mass opportunity for socialization, flirting and following/keeping track of cute guys/gals from both our home school and local area schools we'd yet to know about. (ie; "Sweet Home, where is that?!'- is it long distance to call you?")
Shopping was the least of the activities, although when we (girls) did, it was off to "The Limited" for the highly coveted Forenza and OutBack Red (brand tags were on the outside allowing proof of brand purchase) The shoe store, "Whites" was the only place to buy our Tretorns and penny loafers. Any place else even if the same brand, was not the approved protocol. We used our status symbol post-purchase empty store bags to carry our gym clothes to (and through the) school. I'm thinking some people still do- and it has nothing to do with recycling.
It was more than ok to be a 'preppy'- so at the time it was considered a really good thing to visually blend in. I was a full blown "preppy"- and like everyone else, raised my nose in the air to anyone who was a "grub". In a nutshell, it was more than clothes- being preppy embodied being on the honor roll, being active in clubs, not smoking cigarettes, being clean looking and shopping the "in" stores. Oh and the appearance of money (I gag on all this now, snicker at those still holding close those 'values', but I digress.) A Grub was essentially the opposite. They stood outside before and after school sneaking cigarettes, wore a lot of dark non descript clothing, had mediocre or poor grades, but were probably much more authentic in comparison. Obviously there are much more deeper levels to the difference and sameness of each 'category', and what any of that really meant- but I'm relaying what I remember of the perceptions of a 15 year old. However, even then I remember that my thoughts, actions and words often belied a much more wise and non conformist undertone- a non-preppiness, I guess. I recall you stood out from the crowd in that manner as well. I always appreciated that in you and the small handful of others that existed.
anyway, back to the mall....
How often a bunch of kids would walk back and forth between the interior mall cinema and the "general cinema" across the street, to see where the best movies and movie times were? That theater has been long gone, sadly.
I remember having 'dinner and a movie' dates at that York Steak house you mentioned and then walking across the hall to the theater. One time in particular I remember seeing, the River Phoenix film "A Night in the Life of Jimmy Rearden" with Todd K. on a date. His mom was with us! We were 13.
As for McCrory's-yeh, that was a cool little crap store, one of the first stores anyone would see after leaving the food court, and just to the side of the cinema. And yes,
(e:vincent)
the image of the ICEE machine still is still clear in my memory. It was convenient to wander in there and stock up on candy before heading into the theater. Also, it was the store that many kids tried out their first stealing attempts.
Many of my mall adventures were with
(e:ladycroft)
. It was a big thing for us to head out to the mall on a friday night. Our parents were often reticent to drive us, so we would often beg her bigger sister to take us along with her on her way to work, which was at the mall! (a shoe store, maybe Payless, i think?)
the main mall entrance had/has a convenient and safe spot to quickly pull up and drop off then later pick up. good times!
(e:ladycroft)
and I usually bought and shared a cheap order of fries and a drink from Tijuana Taco during the course of the evening. Any other money we brought with us was usually wasted at the Arcade. I wonder how many miles we logged walking that mall?
You pegged the time line correctly in it going down-hill from 1994 on. I remember working there at GNC, and sometimes I would be shipped over the The Factory Outlet (now Prime Outlets or something like that). And I hated going over there because it was a dead mall. No one was ever there! It looked like it was sure to close, especially compared to the ever hopping Summit Park Mall. Then.... the two situations switched. The Summit became a dying mall and the Outlet began to thrive.
The construction of The Galleria Mall in '89 didn't help matters, it seemed.
I've been in "The Summit" a few times this year for some small business work shops. I thought it interesting that the mall held very few stores but several community related sites and a barrage of mall walkers. I thought that this could be a very good thing if marketed correctly. That it should be used less as a walk-in take a chance shopping complex (ie traditional mall) and more of a dedicated spot of specific and/or business & community offerings. Something that people go their intentionally. Also, the building and lots are clean, lots of parking, convenient location, a structure that is still in great condition and is aesthetically pleasing etc.. I wonder what the plan is now?
well, again, thanks for the trip down memory lane,
(e:vincent)
!


Permalink: e_vincent_and_The_Summit_Park_Mall.html
Words: 1091
Location: Youngstown, NY
Category: potpourri
05/06/09 01:22 - 62ºF - ID#48603
reviews as entertainment

Again, reading product reviews at Amazon.com can offer hours of entertainment.

I'd offer examples, but there are just too many, and if you have ever looked for a review on something, than you know exactly what I mean.

and the comments that often follow someones "review" can be priceless; better than snark blogs at times.

Even though I kill a few brain cells knocking my head on the desk in wonderment at reading some these, I suddenly feel a bit smarter, too.



Permalink: reviews_as_entertainment.html
Words: 83
Location: Youngstown, NY
Category: weather
05/04/09 09:54 - 56ºF - ID#48591
getting there..
Plastic came off the windows today. yay!








Permalink: getting_there_.html
Words: 7
Location: Youngstown, NY
Category: nerd
04/17/09 03:36 - 52ºF - ID#48421
needing to uncompress
after several months of primarily purchasing and file sharing of highly compressed MP3s, I needed to hit up a CD store.

the most recent CD purchases:

Bjork-Post (typical sound for her work, but I don't have any of her Cds, just MP3s, so this is a nice addition)

Bjork-Vespertine (melodic, breezy, pleasantly surprising- love it)

Ella Fitzgerald- Love Ella (the original versions)- good mix of stereo and mono. Awesome voice. Prefer her sound on vinyl, but this is pretty great to have on CD.

Ella Fitzgerald- Ella for Lovers (most intimate songs)- mono, but with limited noise reduction, so the sound is more pure.

soundtrack to Slumdog Millionaire (energetic, pretty, multi dimensional sound)

I'm very pleased with these purchases.


I'll be seeking to acquire a few more CDs of varying genres soon.


any audiophiles out there?

suggestions for my eager listening experience? :)



Permalink: needing_to_uncompress.html
Words: 146
Location: Youngstown, NY
Category: holiday
04/13/09 05:12 - 50ºF - ID#48378
Waterguns and Pussy Willows
woops, forgot to hit, "publish" a couple of hours ago.
Happy Dyngus day!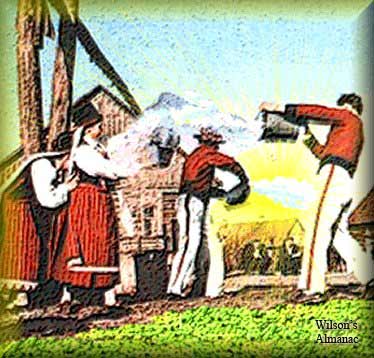 Dyngus Day Buffalo site:

from Holiday Insights,

Dyngus Day

When : Always the Monday after Easter

Dyngus Day, also spelled Dingus Day, is a Polish Holiday. It is very popular in Poland, and in Polish communities in America. After the long Lenten holiday, Dyngus Day is a day of fun. And, perhaps a little romantic fun. It is always celebrated on the Monday after Easter.

There area all sort of ways for boys to meet girls. But, this one takes the cake.

Guys, on this day you get to wet the ladies down. Sprinkling or drenching with water is your goal. Chase after the ladies with squirt guns, buckets, or other containers of water. The more bold and gallant boys, may choose to use cologne. Hitting (gently, please) the ladies on the legs with switches or pussy willows is also common.

Yes ladies, you can strike back. Ladies , you get your revenge on Tuesday, when tradition has it that you throw dishes or crockery back at the boys. It has become increasingly popular for the ladies to get their revenge on Monday, tossing water back at the boys.

Note: Dyngus Day is also called Wet Easter Monday. Hmmmmm, I wonder why!?

Origin of Dyngus Day:

When exploring the roots of Dyngus Day, Historians point to the baptism of Polish Prince Mieszko I in 966 A.D. Baptism with water signifies cleansing, fertility, and purification. Somewhere along the way, the tradition of tossing water on the girls and hitting them with pussy willows evolved.
Always a holiday in WNY! enjoy!


Permalink: Waterguns_and_Pussy_Willows.html
Words: 285
Location: Youngstown, NY
<-- Earlier Entries
Author Info
Category Cloud
My Fav Posts
This user has zero favorite blogs selected ;(