Category: travel
08/27/07 08:56 - ID#40766
Esopus New York picture sampling
Since I had to wait for the ac adapter cord to come in before I used this laptop again, I completely forgot about the pictures I took while in Esopus-Kingston area a couple of weeks ago. I had to resize them to upload on estrip, so there is just a sampling.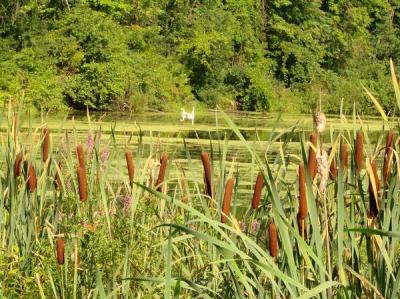 look for the Heron in the next two pics!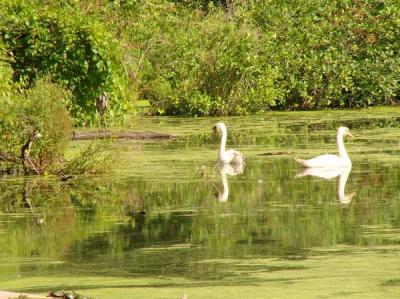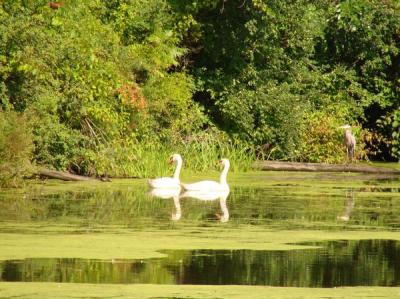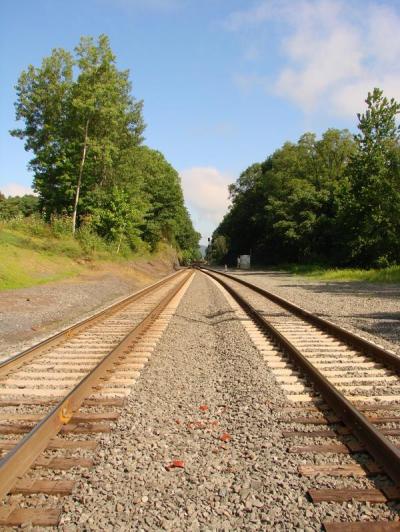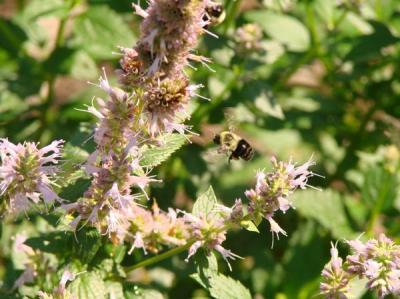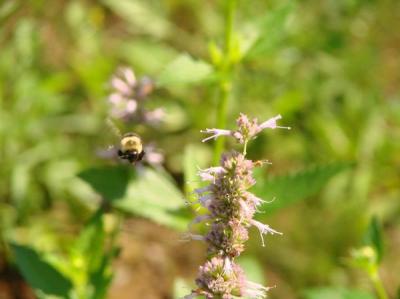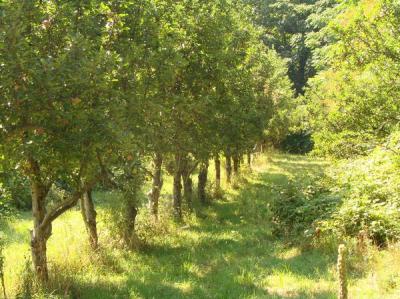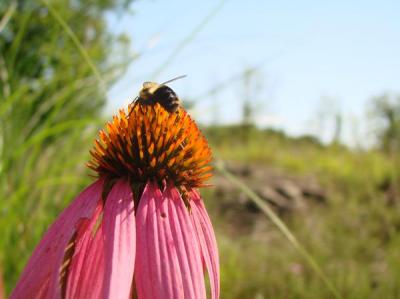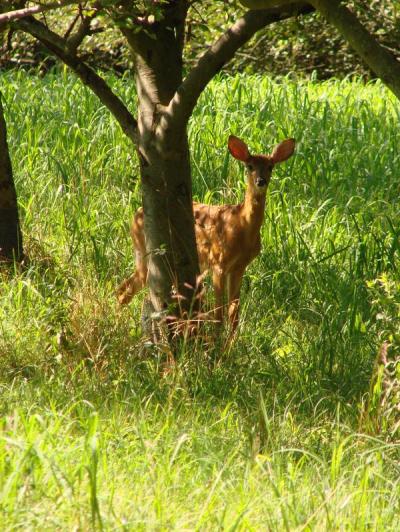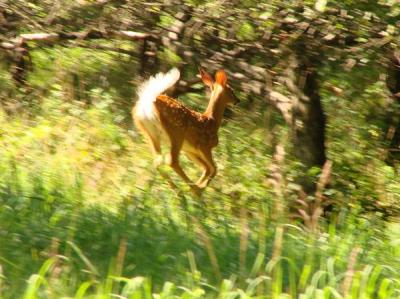 Permalink: Esopus_New_York_picture_sampling.html
Words: 80
Category: travel
08/05/07 11:40 - ID#40396
Lewiston Arts Festival and Esopus trip
There is so much going on this coming weekend! I wont be taking part in any of it, as most likely I will be heading out for the weekend to Esopus, NY to my uncle and aunts country home. It located right on the Hudson river. Its gorgeous and surrounded by woodlands and water. I hope to have some quiet time to go off and explore the surroundings with my camera.
I know we'll have a party one night and a Hudson River cruise the other. And who knows what in between. Perhaps a jaunt around Woodstock or Kingston. I thought of heading into the city for a few days as well, as their city home is just over an hour away. I need to make more definite plans for sometime in the near future. Right now, I have a project that needs to be finished, so being gone longer than a weekend isn't doable at the moment. Maybe the following week :)
I am tempted to not go anywhere this weekend, but I also need to get away and its always great to see my uncles and aunt. They are on the top ten coolest, worldly, intelligent, fashionable people I know.
And I could seriously drive to NYC, right? Their place is located on 79th, which the parkway (9A) is pretty much right there. Not that I would drive around once I am there. Half the fun is walking around, the other half is jumping on and off the subway. Its a conversation to have with them this weekend. Not that I have a car that will make it there., Not that I have a car that will make it to the end of my driveway, haha. Not that I would rent one, because all I would be doing is using it to get there, and that would be way too expensive when there are other means. I don't mind the bus nor the train; as long as I have my iPod and the ability to doze off for a bit. I've never bothered with a plane, even though it usually costs the same anytime Ive looked. Its just the hassle.. but hey, I can try that sometime as well. All I know is that I am itching to wander about, meet up with friends, re stock my coffee and tea supply and eat breakfast at my favorite little diner. Not to forget living off of H&H bagels (open 24/7, always warm, fresh and Right around the corner from my uncle & aunts. (YUM!) and picking up yummy tidbits at Zabars. And whatever else I feel like doing; I need my fix!
Ok, enough of that.
What I will be missing, is the Lewiston Arts Festival. GO THERE if you want something to do-- and if you feel like there was something missing from the Allentown Art festival.. like ART, then yeh, you can check it out here. (sorry Allentown, you've disappointed me these past few years.. )
There wont be ANY "which way to parrot bay" margarita yard chotchky signs.
180 artists or so in areas of ceramics, drawing, graphics, printmaking, fiber, glass, metal, mixed media, painting, photography, sculpture, watercolor, wood, jewlery. Also a handful of food vendors and Music!
I also enjoy the WNY Chalk Walk Competition, which runs concurrently with the Arts Festival, located within the same area. This year it is Van Gogh themed. Kenmore East, Grand Island, Lewiston Porter (of course), St Josephs, Buffalo Academy for Visual and Performing Arts, Niagara Falls, Starpoint, Tonawanda, Niagara Catholic and Depew) are all participants.
10-5 (or 6?) on Sat and Sunday.
so yeh, I am bummed over that one. I always find out the stats before hand, and I did this then forgot I was going to be out of town. Last year I didn't go because I was scrambling with finishing up school.
Anyway--go. Its a short drive from B-lo. 190 N over Grand Island Bridge, exit 24.. sure there are directions in that link above.
also missing a book sale (ok, I can get over that one, but I EAT books, I can always use more more more) Also baked goods and chinese auction.
"Leap Frogs" to land at Fort Niagara Youngstown-- Uh huh- 15 man group parachute team comprised of US Navy SEAL and SWCC commandos (mmmmm going commando, perhaps?! please?!) They do all sorts of really neat stuff at jumping out at 12,500 ft. Then they make themselves available to the public for questions and sign autographs. (damn damn damn) This is Friday mid morning. I think they will also be at Niagara Falls air show.
Artillery demonstration at military fortification (not fornication, Carey). Not so much a fan of the weapon stuff, but since I'm from this history rich area (Y-town), its neat to see and listen to stuff that I had absolutely.no.interest. in as a kid.
Youngstown friday night summer concert-- Custode and Prarisi-- Jazz and Swing music. I dig it!
I don't think there was anything else. I don't want to know if there is!
I will be enjoying myself across the state surrounding by this:
(taken from Esopus site):
* 40 Square Miles
* Population of 9,500
* Bordered on 3 sides by water
o 10 Miles of Hudson River Shoreline to the East
o Rondout Creek to the North
o Walkill River to the West
* Lush Woodlands and Sparkling Lakes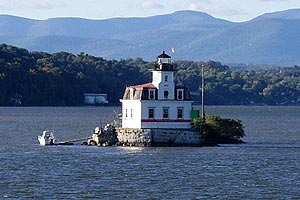 Permalink: Lewiston_Arts_Festival_and_Esopus_trip.html
Words: 898
Category: travel
07/11/07 12:30 - ID#40047
country travels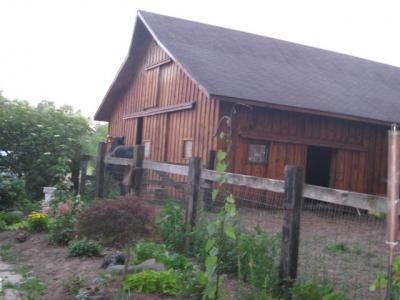 a lovely lady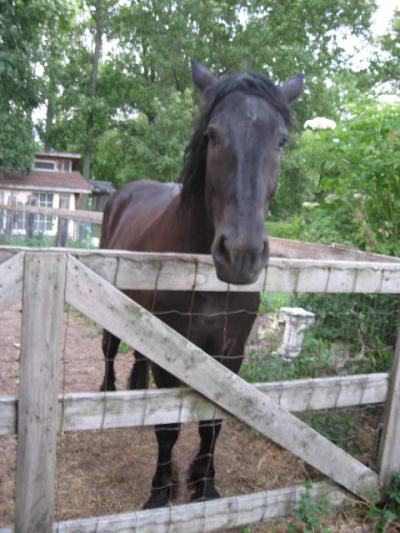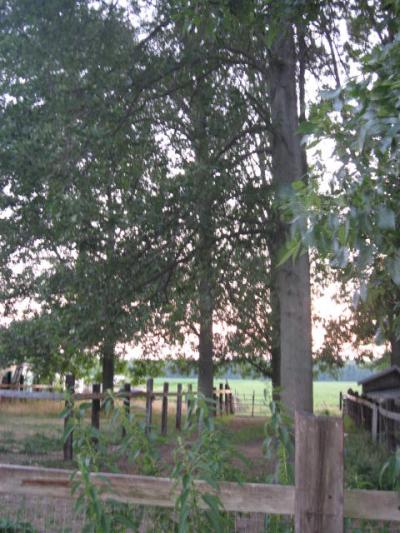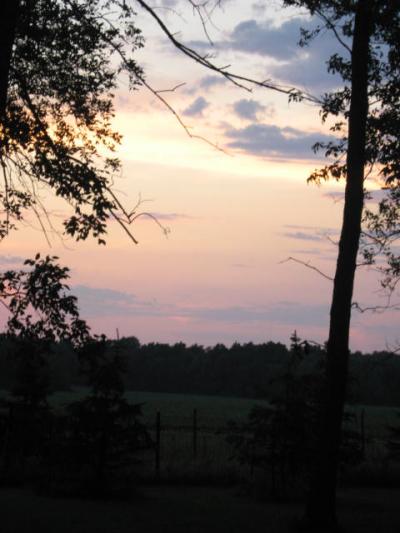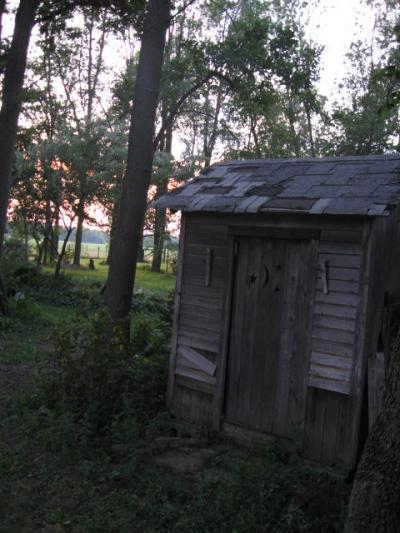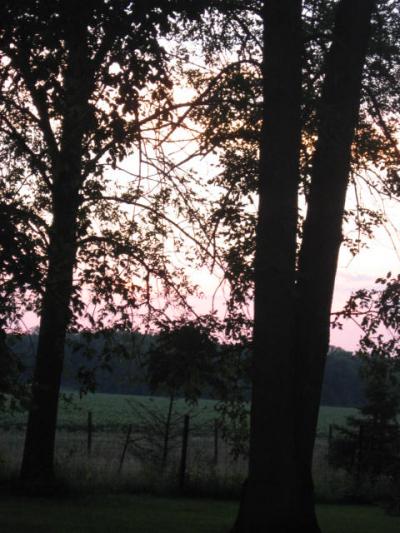 more from my SLR, but too big to post :(


Permalink: country_travels.html
Words: 24
Category: travel
07/09/07 12:01 - ID#40019
Point Breeze and BarnYard Adventures
Dana came over and we headed out in no particular direction. Our original thought was to find "Kraft Jet Puffed StrawberryMallows"- yes, they make excellent s'mores medium- more on that another time. Anyway, a few twisted and turns later, we found ourselves driving out on a gorgeous Sunday afternoon along route 18.
We ventured out to Carlton/Waterport, NY (route 18) to explore the Point Breeze area. Hadn't been there in years- I remember sitting by the water writing in a paper journal the last time I was there, several years ago. I am curious to find it and read what my thoughts were at that time!!!
Peaceful area, blink and you miss it. Located along Lake Ontario an hour east of Youngstown. I have always enjoyed the pier and looking out at the lake. Businesses have come and gone, but each time there is something new to explore.
Like Barn Yard Adventures! part of
Brown's Berry Patch
(farm market, ice cream, grill, pick your own fruit, etc:

Point Breeze: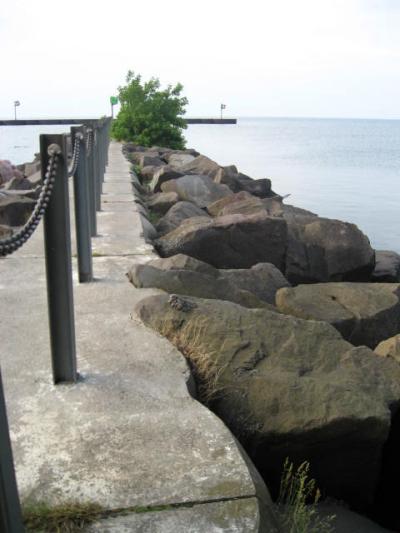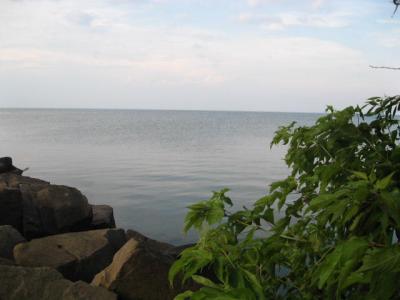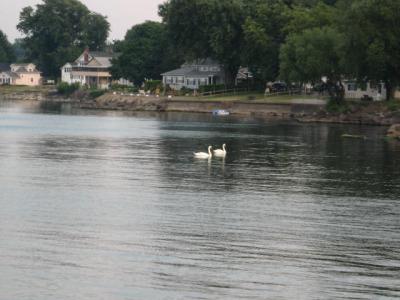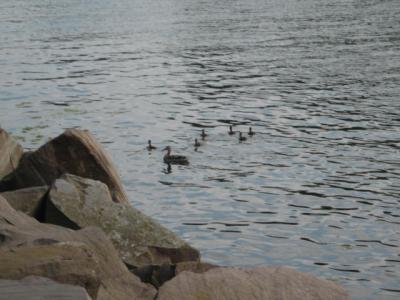 Lovely Piers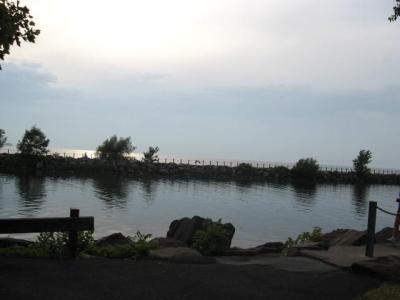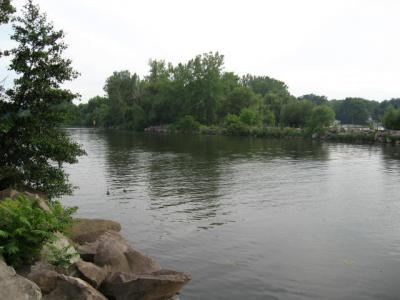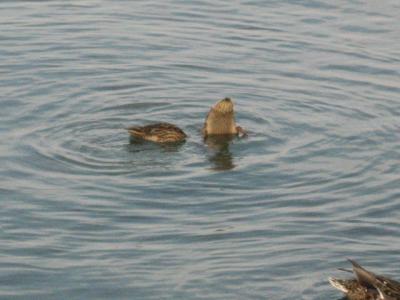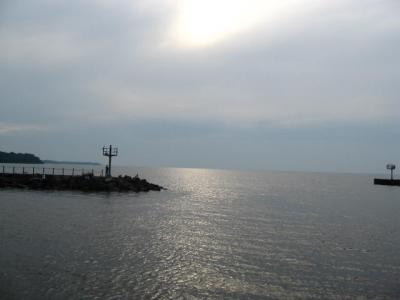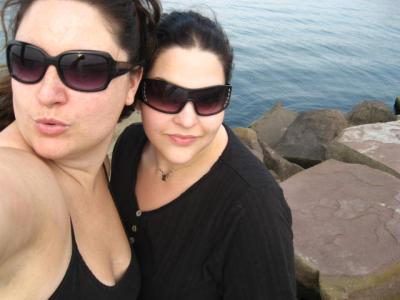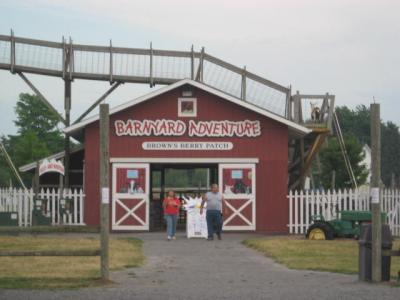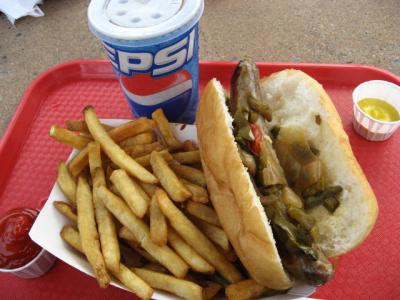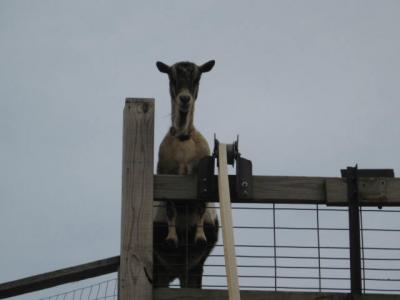 Dana making the goat work for his food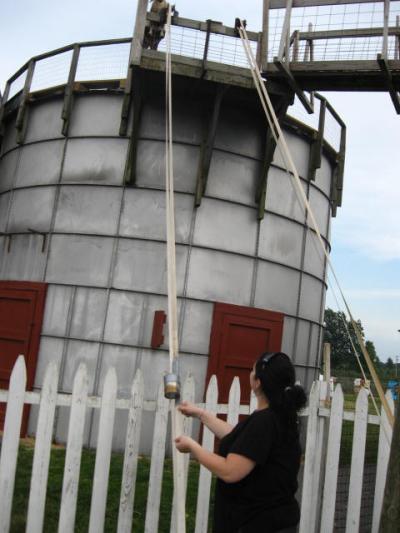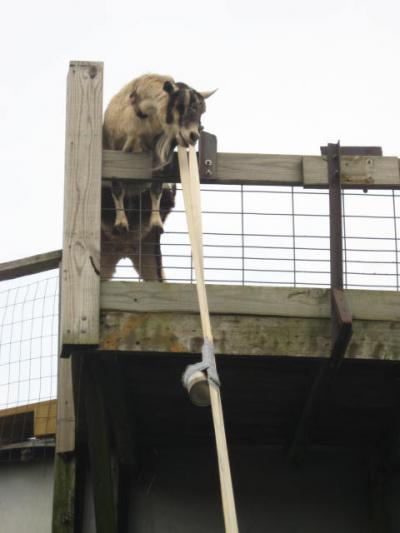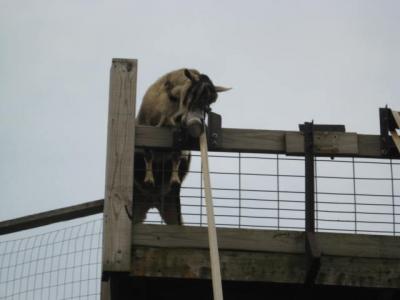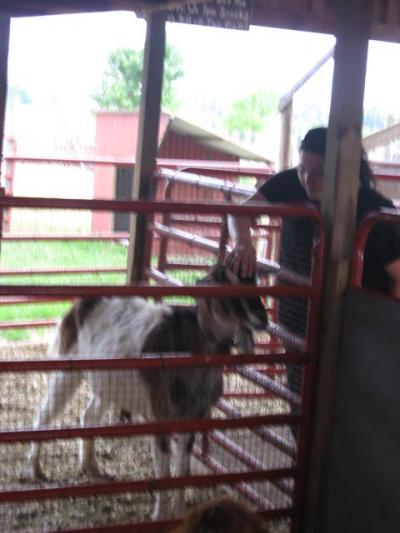 Is that a Llama or an Alpaca? thinks its a Llama. I want one!!!!!!!!!!!!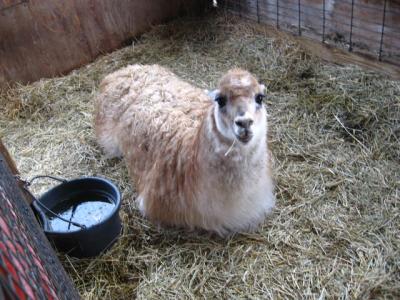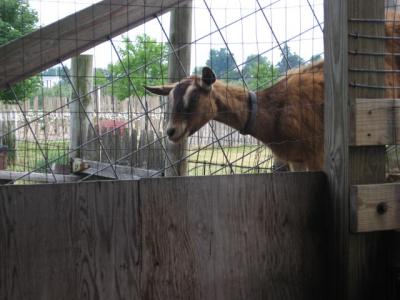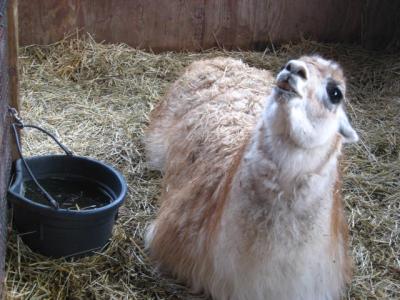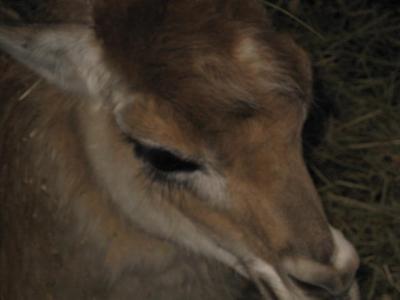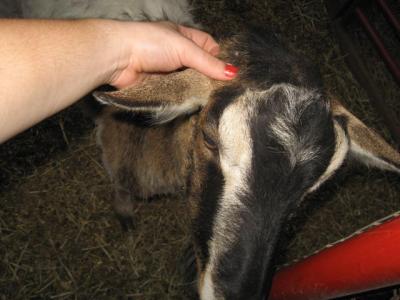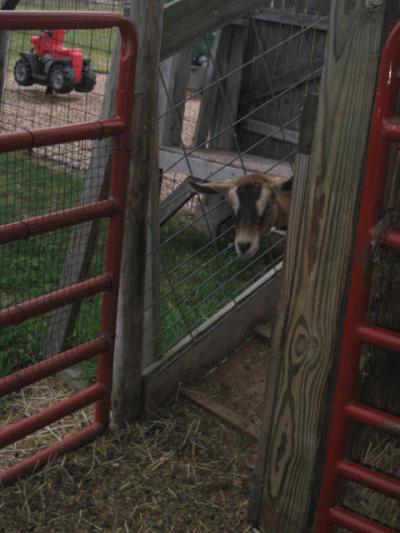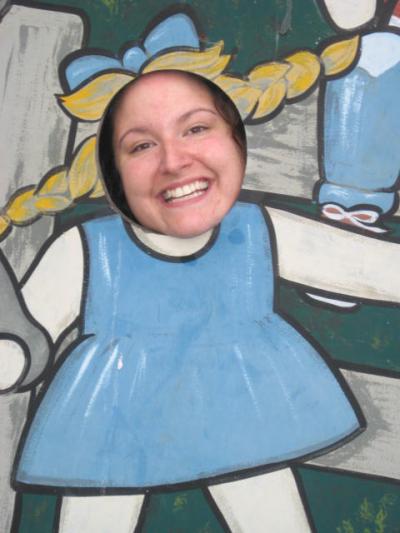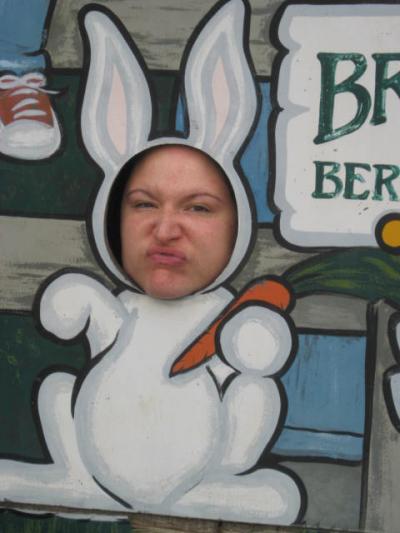 :)


Permalink: Point_Breeze_and_BarnYard_Adventures.html
Words: 248
Category: travel
05/16/07 01:07 - ID#39299
Cabin in the woods
Went to a camping/party this weekend. My friend has a cabin within Niagara County with a large plot of land. It sits back at least a mile off the road in the woods. As teen agers, we desperately wanted to be able to use the cabin for our own gatherings and romantic evenings with our dates du jour. However, we were not trusted to use the spot on our own- for good reason. It is funny to think back on that and to know that we now have full access to the land. We still use it for the same reason as we intended so many moons ago, more or less.
The cabin has a generator if electricity is needed for anything. it is full of antiques and other neat things. We didn't sleep inside, instead opting for tents, bonfire pit, coolers and all the other good stuff pertaining to a camp out. Although the entire weekend was nice and sunny, the nights were clear and very cold. I had on bra, t-shirt, long sleeve shirt, another t-shirt, a sweater, a thin hooded sweater and my ever present uni bomber hoody. It worked, although sleeping was a challenge.. under all of those layers and a ton of blankets.
I primarily took pics of the surroundings- I didn't get everybody who was there. To my amusement, one girl took off upon realizing my attendance. Its funny to be someones nemesis.
In short, it was a lot of fun, lots of great conversation and bonding. Bugs left me alone. I ate a ton of junk food. It was fun! I was beat by the time monday rolled around, and pretty much slept the day away. I want to re do some of the shots with my better camera.
and so, without any organization or commentary- here are some pics of this past weekend. Yeh, there's a lot..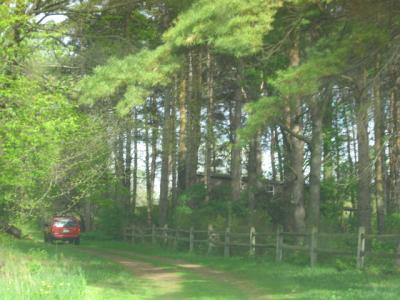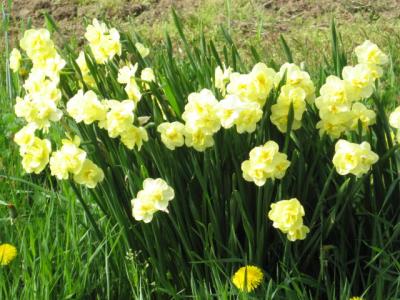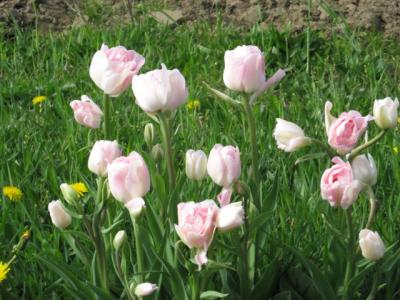 roughing it with coordination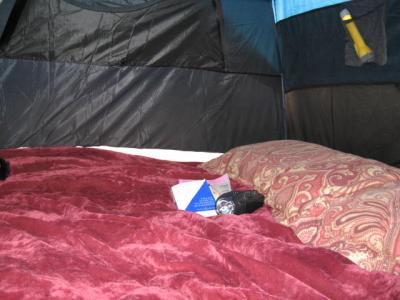 my little home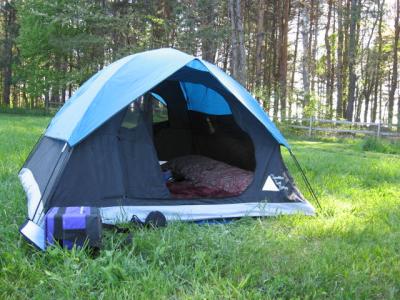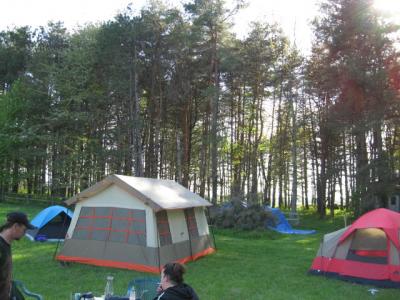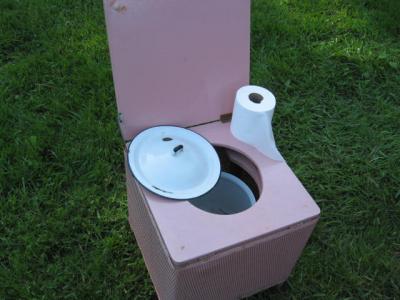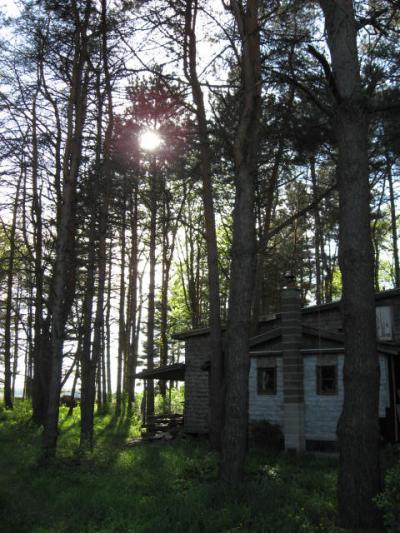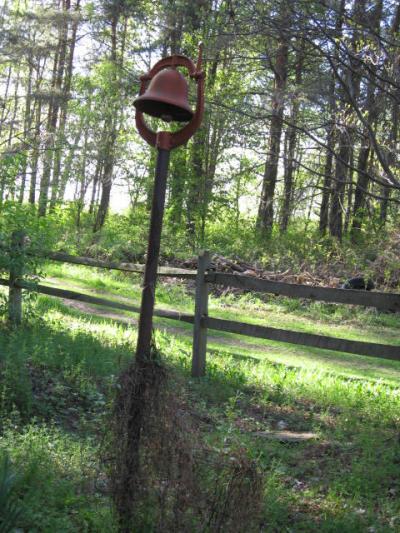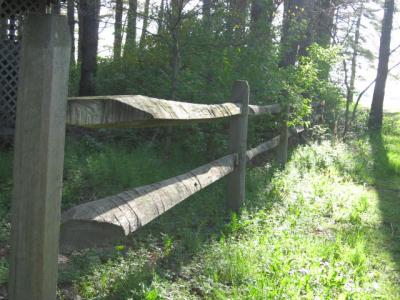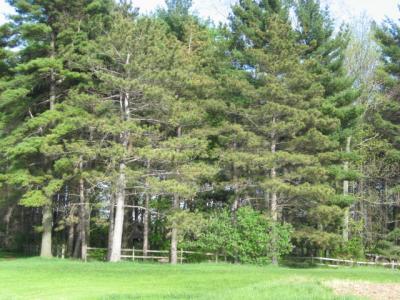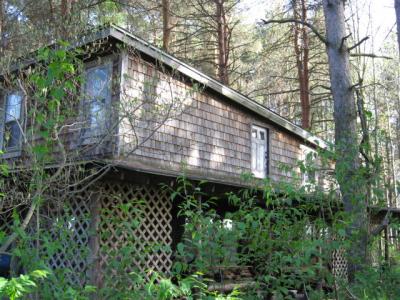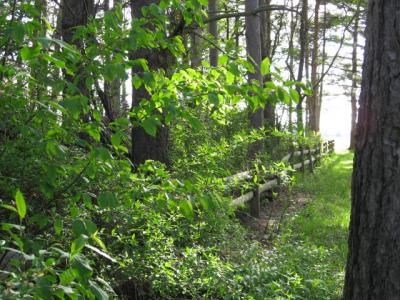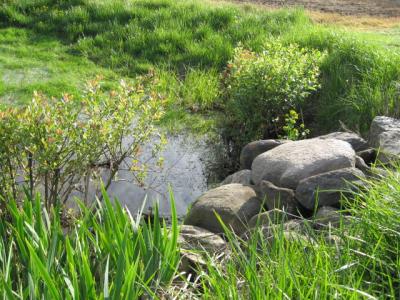 tree frog! :)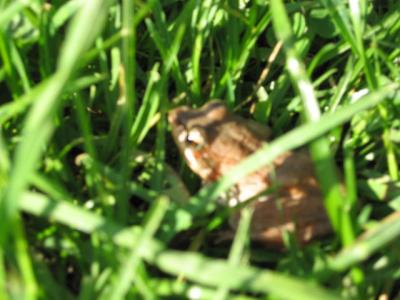 crispy tree frog :(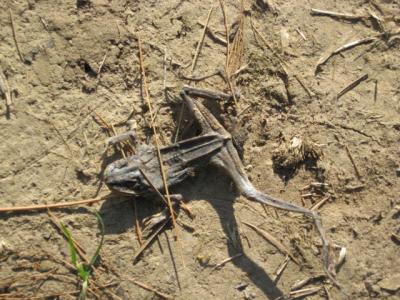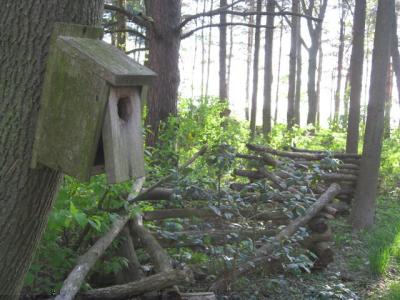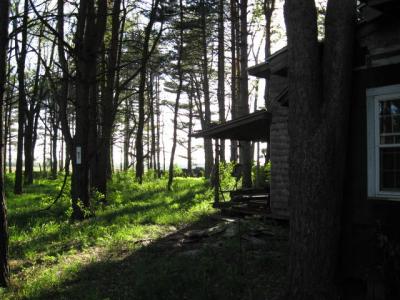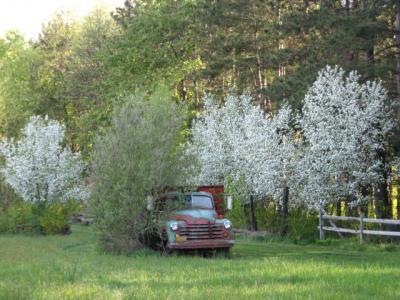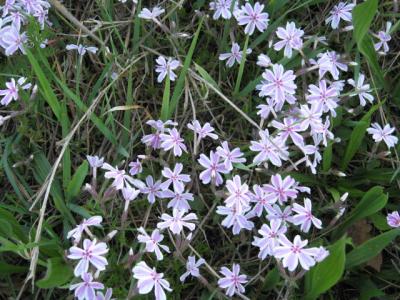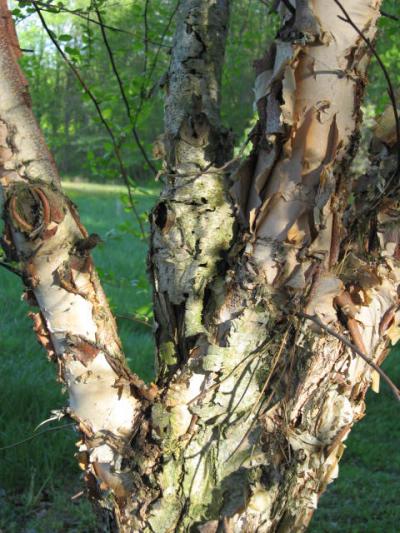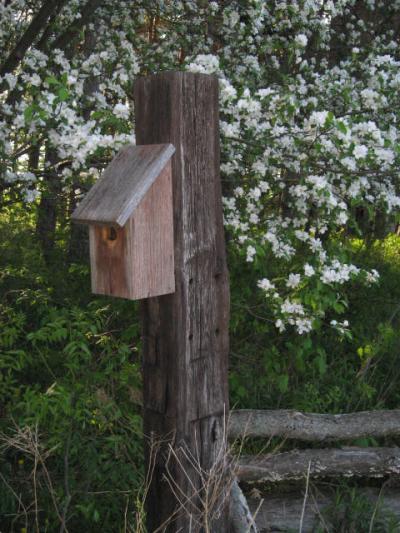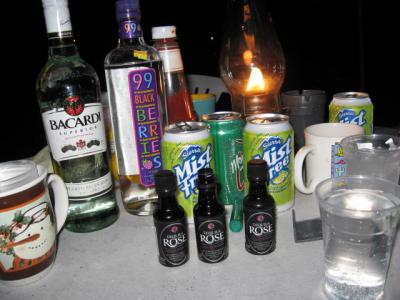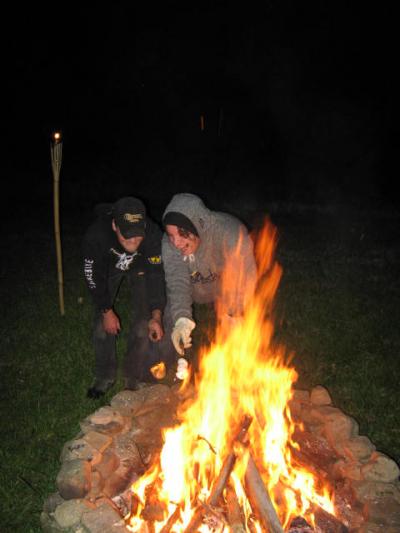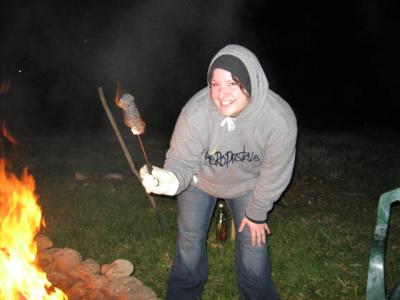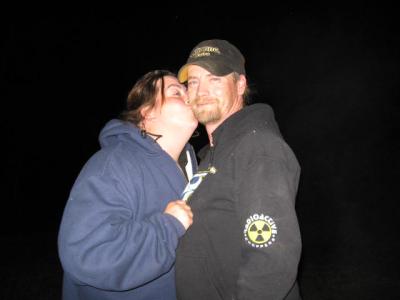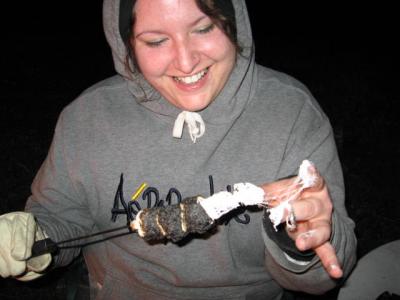 offerings to the cheesy poof god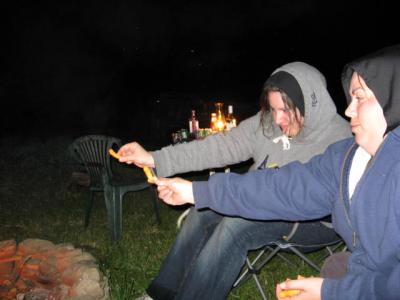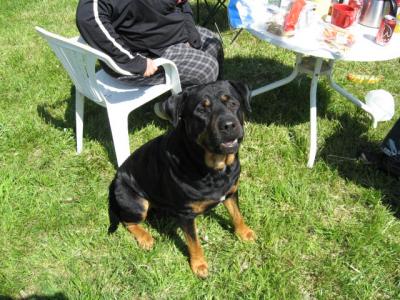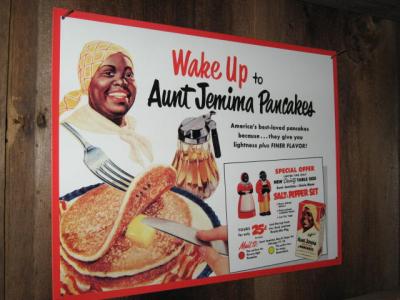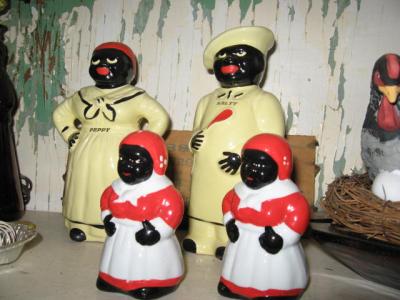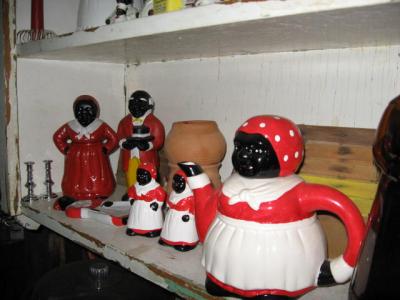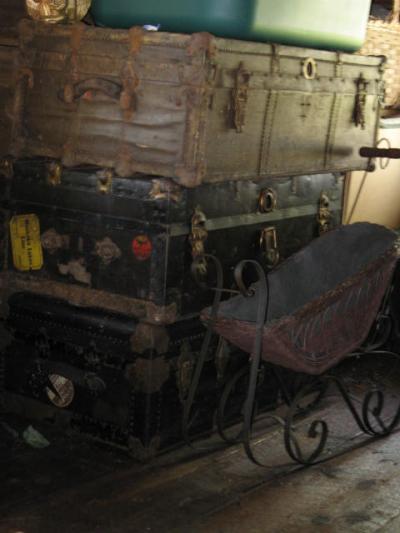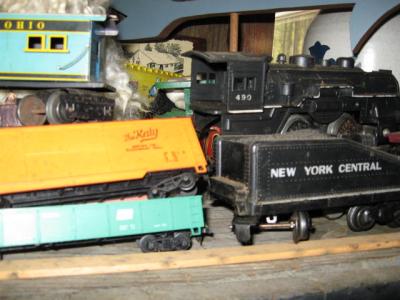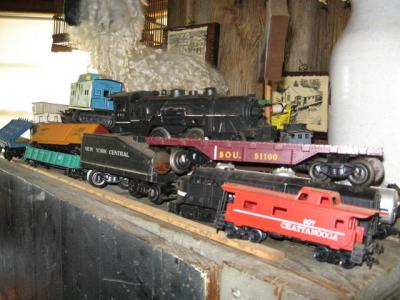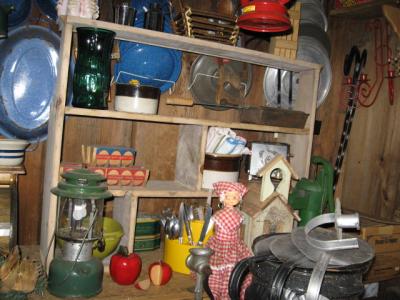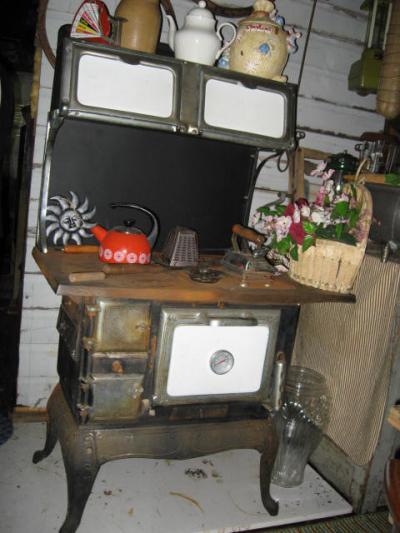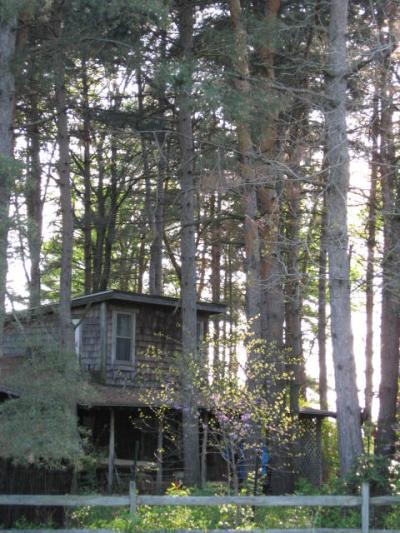 Permalink: Cabin_in_the_woods.html
Words: 410
Category: travel
05/07/07 10:59 - ID#39198
Big Bird
I forgot about a slew of pics on the camera I used for my recent Florida trip. I think they will be placed in an online photo album instead of loaded onto here. Maybe on (shhhhhh)
My Space
. I forget my flickr and photobucket account info. However, I do have a few below as I have NO IDEA what kind of bird this is. Other than its big. well, tall. Jeez, it stands taller than the garbage cans. I am no ornithological aficionado. I know seagulls, robins, and blue jays. Ok, ducks and a few other things with wings. Chickens. mmm grilled barbecue chicken wings. I know those. I'd like to know about a dozen of them right now. What else? Owls. Cardinals. Flamingos of the plastic pink variety. Ok, thats the extent of the bird breed awareness list. I'd recognize those. But this tall creature- nope.
Any ideas? should I know what it is? is it that obvious? please, enlighten me. Thanks in advance :)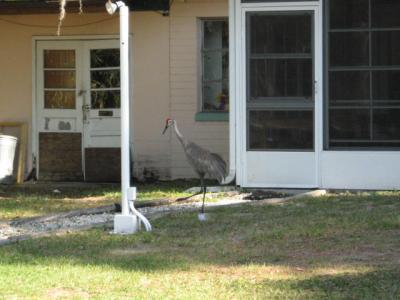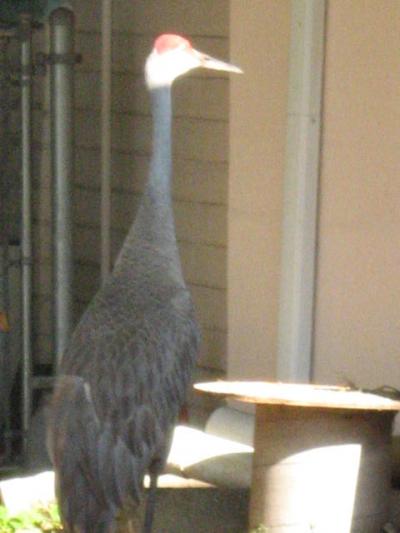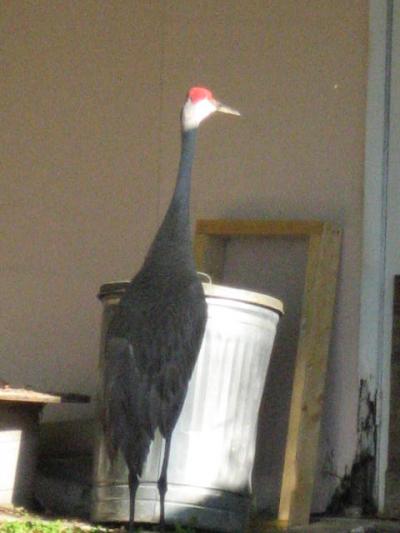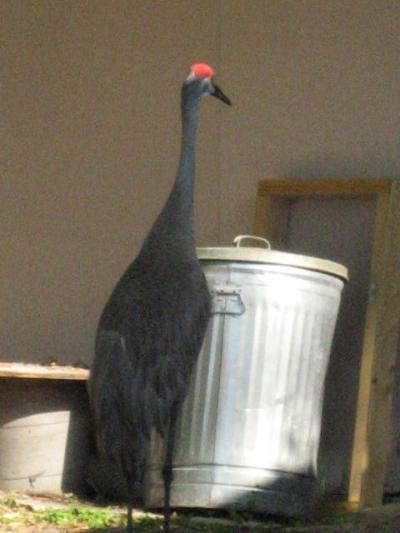 maybe i'll back post the remaining pics.


Permalink: Big_Bird.html
Words: 180
Category: travel
05/03/07 10:53 - ID#39145
checking in
After spending about a week in NYC, I have a lot to catch up on around these
(e:strip)
parts. So many posts to read! I only used my pocket pc to check email on occasion, other than that, I was immersed in roaming around Manhattan.
I head out there as often as possible- never staying in the same place twice and always enjoying myself and feeling like I am in my element. I havent claimed a favorite section as of yet. I spend time exploring wherever I feel the whim to go. A recent trip allowed me the opportunity to stay in Greenwich Village; gritty, artsy, replete with NYU college kiddos and corner pizzerias. The village is just charming. This past week I stayed on Riverside Drive, a quaint section of the upper west side. With the Hudson River across the street in one direction and the rest of the city in the other, it felt like home. I'd sleep there again and again. I simply like being in the city, and although I go when I can, it always feels like its been too long in between trips. A few months is too long. I want to go monthly. At this very moment in time, rent price is the only thing that keeps me from moving out there for a bit- for the day in and day out experience.
I was lazy with my cameras, as I tend to be when I am not in "photographer mode". I snapped a few here and there, which I will eventually share- perhaps a few stories as well. *yawn*, I am too tired to do more than peck at a few letters on the keyboard.
I returned earlier today and am quite tired, after several days of not enough sleep. My body is energetic, but my brain is not. Tonight, I veg on the couch with my kitties.
just wanted to check in :)


Permalink: checking_in.html
Words: 322
Category: travel
04/28/07 12:35 - ID#39069
Old Town- a dollar to make him holler
Off the busy street, located adjacent to restaurants and variety stores is a little nugget of entertainment called Old Town. Old Town in a quaint festive section of Kissimmee Florida that offers a clean family atmosphere amongst an assortment of attractions and live events. It was pleasant to find that it offered free parking and access. Prices for rides, games and food were affordable. Shop prices, depending on what you were looking for, varied.
The little "town" consists of a few short streets comprised of eating parlors, unique gift shops, carnival rides, games and classic cars. The area was picturesque and cozy. Going on a Easter Sunday afternoon proved to be a relaxing time to go.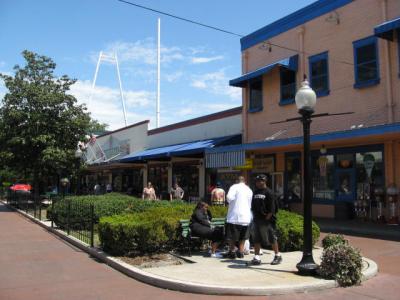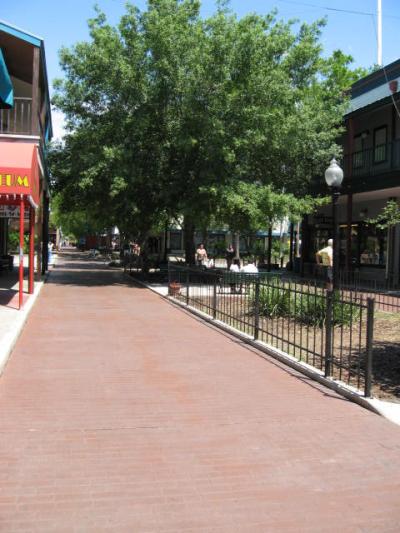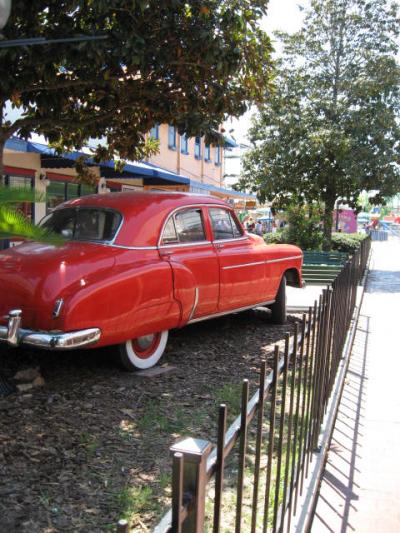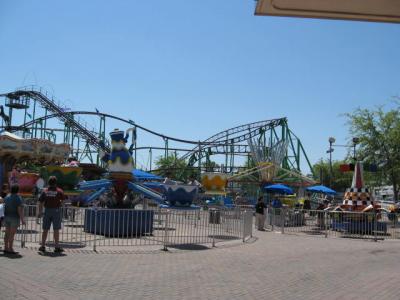 A store completely dedicated to Hello Kitty! I'm beginning to have a thing now for Chococat.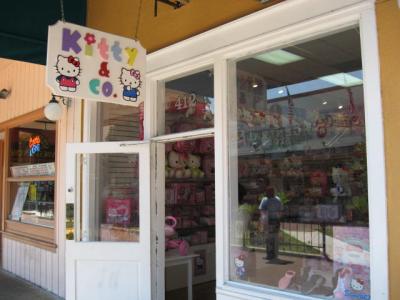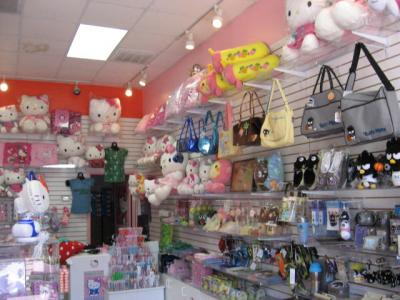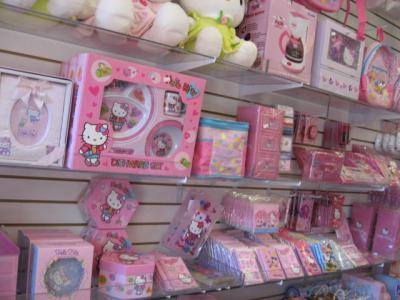 NY "sock" exchange, har har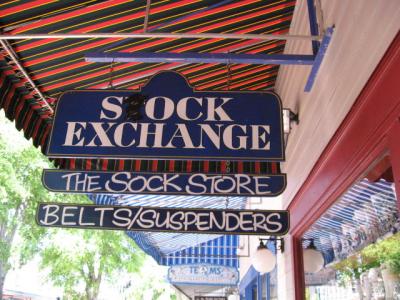 Sky Coaster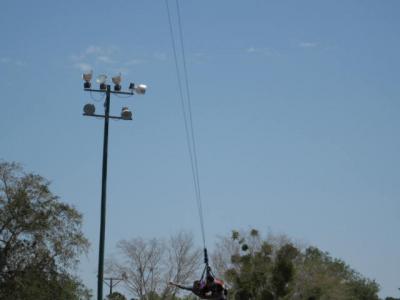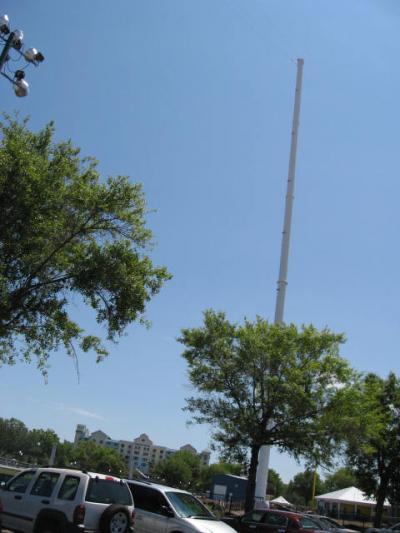 Walking down the street, there were even plenty of pretty flowers and greenery to view.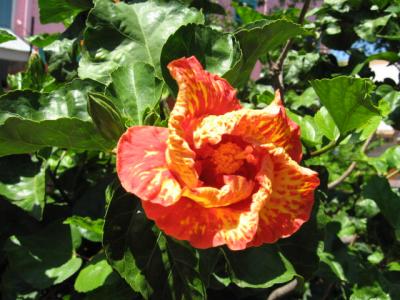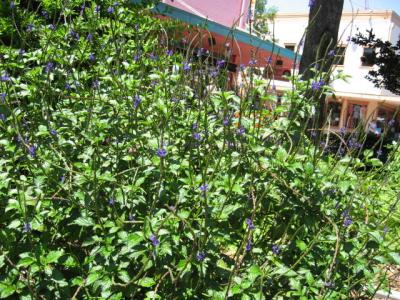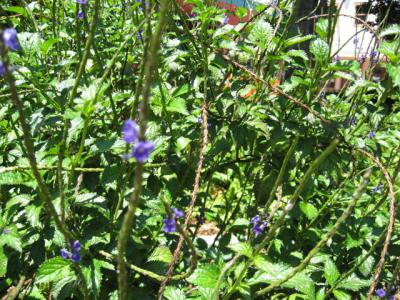 pretty cute find, huh?
We really weren't there long enough to check everything out, as we arrived a short while before having to head out to the airport for our return trip home.
If I was giving a formal review, I would highly recommend it for families looking to enjoy an affordable means of entertainment. I would..
until I saw this "Attraction" --out on the main street of this "town" lined up against the outer store walls, like it was a pop machine.
this is an ATTRACTION???????????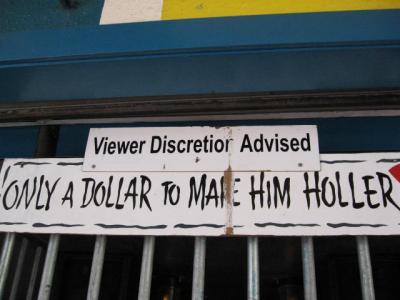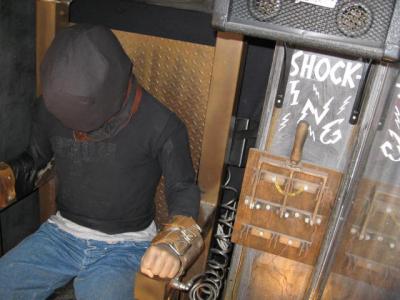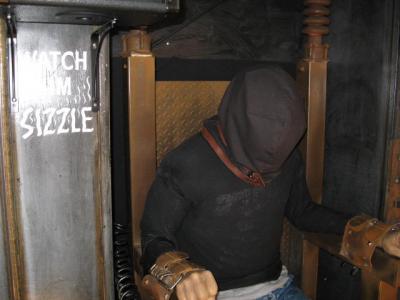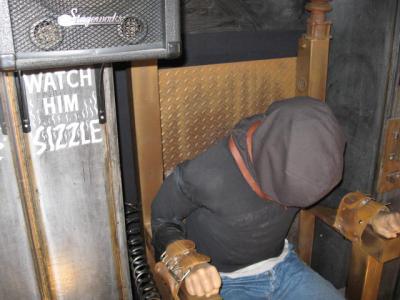 As you can see, what appears to be a good imitation of a man sits in an electrocution chair- life size, the whole bit- in a large cage. What you don't see, is that he sits there, rocks back and forth and grunts, groans and occasionally swears at you- practically daring you to give the machine a dollar so you can "flip the switch".
I have never seen this before, and this is one of the few things that I DO NOT find any sort of entertainment value in- and I do have a warped sense of humor. And I *know* its fake, but...
I took a few pics because I couldn't believe that this existed where little kids played.
I walked away and went into a nearby shop.
A few minutes later, I heard agonizing screams and groans coming from where I had just been. I stepped back outside in time to see the "man" twisting and turning, followed by poofs of smoke. A few people were standing nearby getting a good chuckle. Had I wanted to immortalize the visual sequence, I could have easily of recorded it, but the stand alone picture- pre 'shake and bake', were sufficient to keep that memory alive. And yeh, i share it with you.. sorry, but it disturbed me so much to see that located THERE.
not sure if its good anywhere, but, hey, if thats your thing and its in an environment of other people digging that sort of thing- then enjoy.
but such a real image, life size..
gah


Permalink: Old_Town_a_dollar_to_make_him_holler.html
Words: 538
Category: travel
04/24/07 01:33 - ID#39023
staircase to heaven... or hell?
omg!!
I need to go here.
electronic gadgets in any form are fun!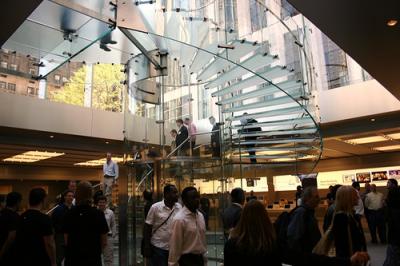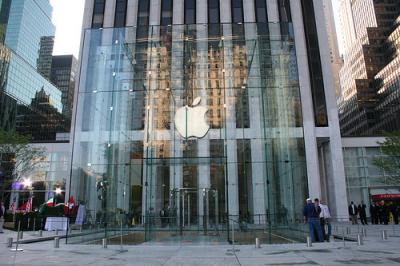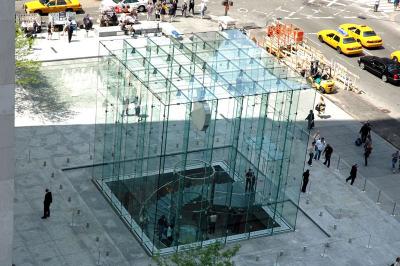 An Apple store that is open 24/7!! Its not far enough away. Just a bus, train or plane ride away..
5th Avenue, Manhattan
mmmmm techy goodness in morning. in the afternoon. after dinner. before cocktails, before retiring for the night at say, 4am. oh boy, the trouble I could get myself into!


Permalink: staircase_to_heaven_or_hell_.html
Words: 70
Category: travel
04/06/07 10:58 - ID#38774
resort hostel
the places I meet people for drinks!
(e:kangarooboi)
and I hve been trying to get together for drinks for a couple of months now. I didn't know he'd Be here, so it was a surprise to see him. we joked that it took flying all the way to florida to finally meet up.
I took a direct flight to orlando monday afternoon and rented a car. then checked into a really snazzy hostel. it really is quite nice. I have a large private room and bathroom, cable tv w/ movie stayions, access to a common room (more tv, music, games, video games, etc), internet access, full kitchen, cute asian guys, swimming pool and gorgeous private lake.
I met up with ladycroft at her place of stay, a giant marriot conveniently located just a few miles away. I went in and immensly enjoyed its multiple clear swimming pools, which had slides, waterfalls and palm trees, ofcourse! poolside drnks were crazy expensive but yummy. I spent a lot of time in the pool. I love to swim and can't get enough of it.
the days have been perfect with their sunshine and mid
80s temps. the nights are warm with clear starry skies. it feels sooooooo good to wear next to nothing, hair pinned up and waring flip flops. it is a nice retreat from those few weeks of deep freeze. I looooove winter and they only seem to get better (no snow till january!-and not much since) but our freaky deep freeze initiated my desire to head south for a week or so.
--its really great, but not enough to abandon buffalo. anytime I travel, move about, I'm reminded that although buffalo can get resally effin cold, its really the warmest place to be. theres nothin like our community- such a kindred feel. whether born and raised or just moved in, or moved and came back---or really wish to-we gravitate towards each other, this area..and that happens to be buffalo.
now its time to head back out and explore. spending the day in the atlantic wiped me out last night, so I slept in. I hate to wash the lingering salty ocean smell out of my hair...
sending warm sun salt and sand your way, peeps :)


Permalink: resort_hostel.html
Words: 378
<-- Earlier Entries
Author Info
Category Cloud
My Fav Posts
This user has zero favorite blogs selected ;(