Category: nature
05/09/07 05:03 - ID#39212
I dont like you in that way dot com
fixed the link:

site cracks me up. Nothing like a little sarcasm to bring about a good snicker.
ok, so..
Gorgeous the past few days- sunshine, warmth, cut grass, thoughts of summer. Pretty much good stuff.
but the May flies have got to go. Gross. Little blackish beasts that hang out in swarms. Cousin to the sand flies. Live a day and die. They can skip straight to the latter. Closer to the water, the thicker the patches become. gross; and there is no escaping them, well, other than staying home- venturing away from the water.
so I did.
The treadmill isn't as scenic, but it always helps to decrease my insane energy levels. To get my nature fix with out the flying beasts, I simply head into another direction. Today it wasnt so bad. I was able to cover quite a bit of ground and hills before walking into them. They can't be shooed away. They are so dainty they squish on contact- a good thing if there is one. Not so great when there are a million to replace it. all i could do is walk with my eyes shut, holding my breath and hope to not have too many nestled into my hair, ears, clothes and cleavage. gah, can't imagine what is in my hair.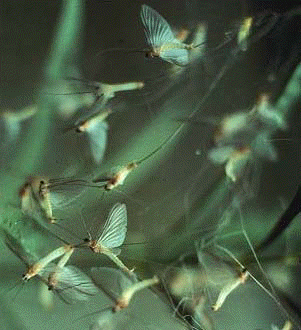 bugs. It takes me awhile to get over their existence every year. Bees, various flies, spiders, carpenter ants and other wildly large creatures of unidentifiable bug origin find me. gross.
The terror eventually resides considerably- replaced with eeks and other pathetic mutterings. And my taking pictures to share with all of you, mwhahahahha!
who knew there is May Fly humor?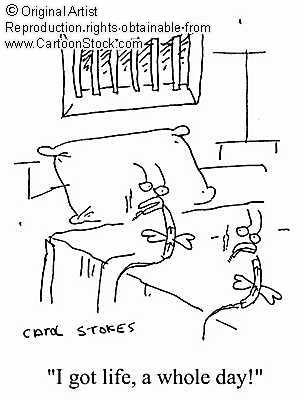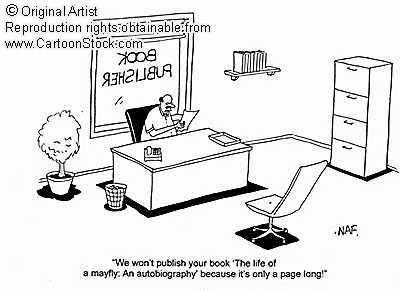 Permalink: I_dont_like_you_in_that_way_dot_com.html
Words: 292
Category: nature
05/05/07 02:14 - ID#39163
Approaching Sunset on Bird Island Pier
1. Interesting textures and colors along this little stretch of land.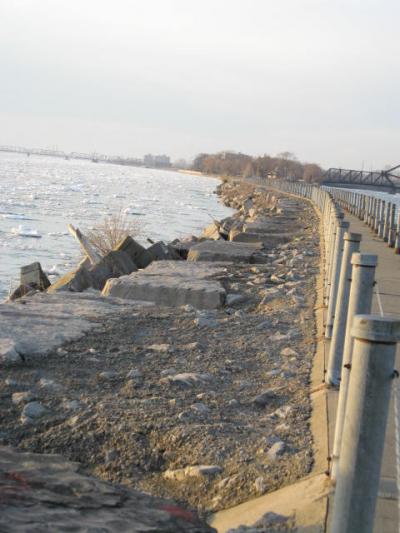 2. Bridges intrigue me.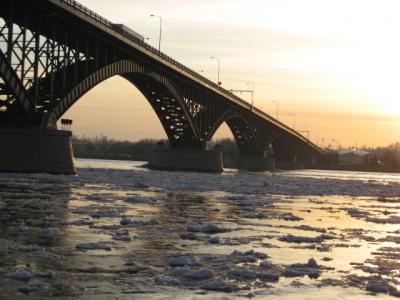 3. Swirls in the sky, reflections on the water.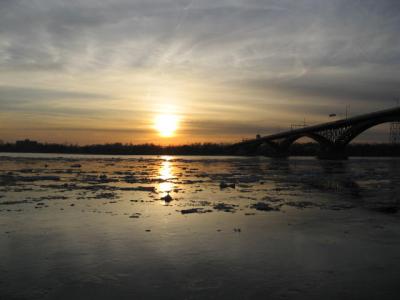 4. There is always more to see than the initial view.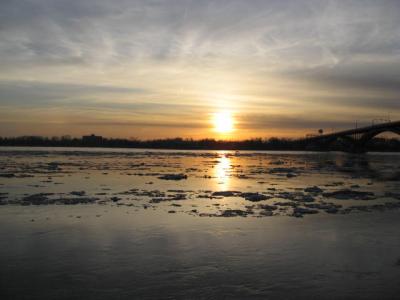 5. the ever ubiquitous bird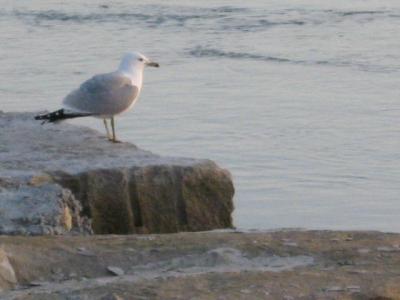 6. Single intensity before the explosion of colour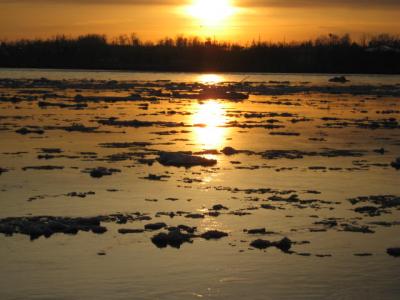 7. layers of color stretch across the visual canvas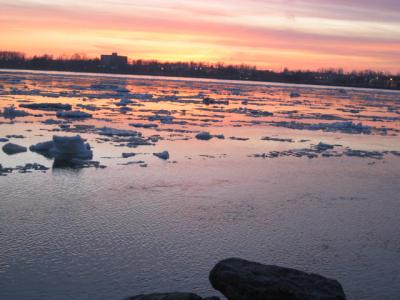 8. settling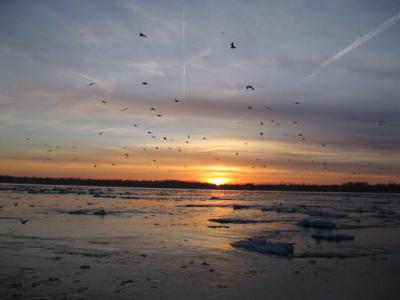 9. Elements of nature and industry; lights, steel, water, sky.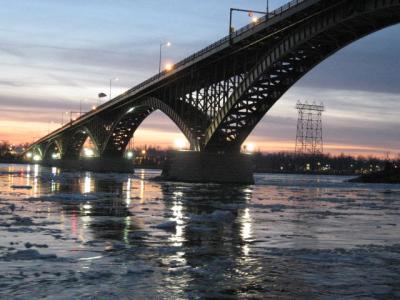 10. end of day, beginning of night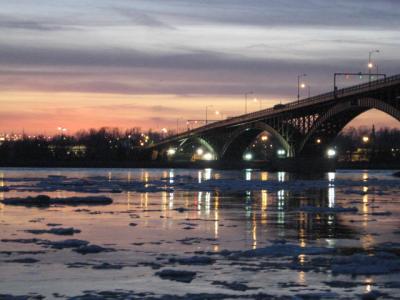 Bird Island Pier Buffalo New York
neat historical link:



Permalink: Approaching_Sunset_on_Bird_Island_Pier.html
Words: 104
Category: nature
04/18/07 07:43 - ID#38948
sunshine baby, yeah!
Haha,
(e:jenks)
your comment inspired this post.
It was really neat- within half an hour of making my prior post, (aksing kindly for the sun to shine) the clouds parted and the sun came out- full on and strong and it stayed!! Its well after 7pm (some 5 hours later) and it is still shining bright.
"Do you live somewhere different than I do?! Grass? Green? Lawnmower? Last time I was outside (granted it was almost 12hr ago) it was cold and grey and rainy. Did it get nice out while I've been working?!"
yes, the grass is green and crazy long. Looking out my window, it appears to be wild field of long blades, as opposed to the usually manicured lawn that it is.
A few miles makes some difference. Some are in a snow band, others in a sunshine band? Youngstown area does have a little bit of different weather at times- not that it makes any sense- and not all of the time.. but its a noteworthy phenomenon. Such as, it can be a blizzard everywhere else, and as soon as you are within feet of the village- sun and greenery. I bitched about it a lot these past couple of years- skiis up against the door waiting for use at one of the local parks. Or when I lived full time in Buffalo- I'd come visit friends/family this way, and I would be in awe of the difference- probably bitching that it was so 'nice' in comparison. Its a quirky little thing. Today, I was glad I had to be in Y-town for company arrival.
i am just so tickled that the sun came out. I sooooo needed that!!! thanks :)
after my company left, i took off for a long walk. perfect!
only armed with my cellphone, I snapped a few pics..
proof of sun!
proof of green grass!
proof of long green grass!
(just being silly)
now lets please crank up the heat factor a little bit :)
ok.. soooooooooooo not a big deal, but I am easily amused.
at the Fort..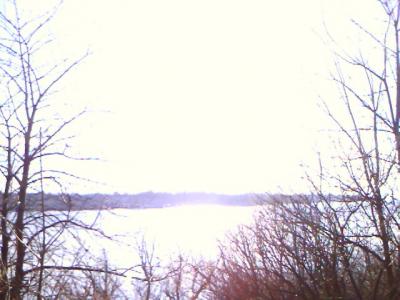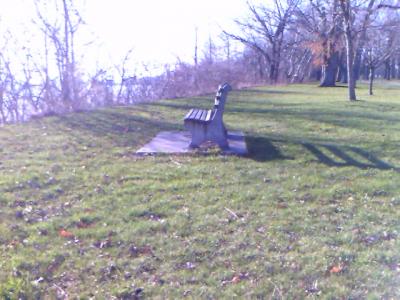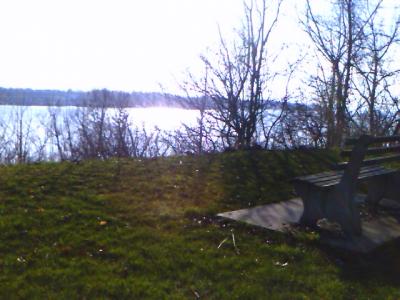 various lawn pics. why not?
clumps of cut grass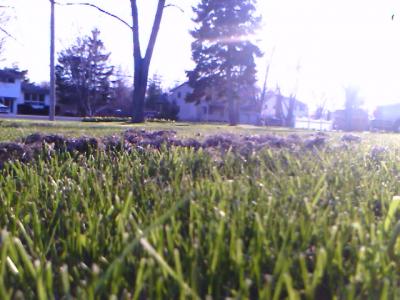 fresh cut today - mower blades cut too close, IMO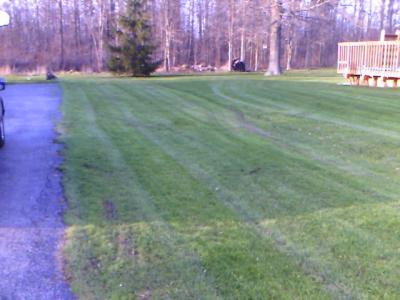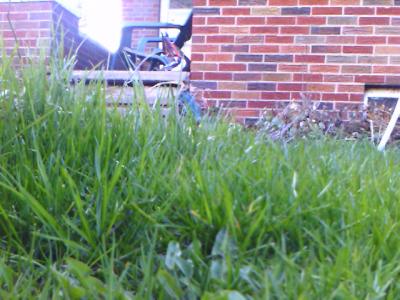 ooh not to mention another great thing about spring time as you all know- but the great sounds of frogs and other little noise making creatures. For the next couple of months, I can hear them through both open and closed windows. No need for my little machine that makes those noises to sleep to!
Spring is great when it is really truly here! so come on sunshine!


Permalink: sunshine_baby_yeah_.html
Words: 448
Category: nature
03/03/07 03:14 - ID#38344
snow shadows
a few shots taken while cross country skiing.
There are some water ones that I am holding off on, for now :)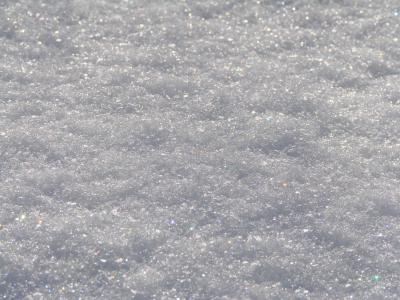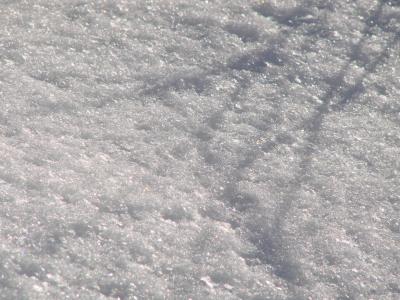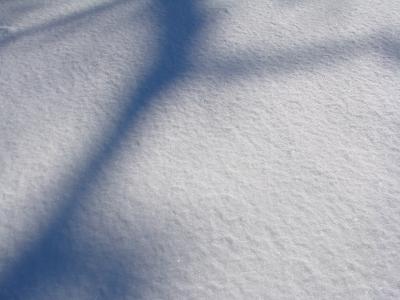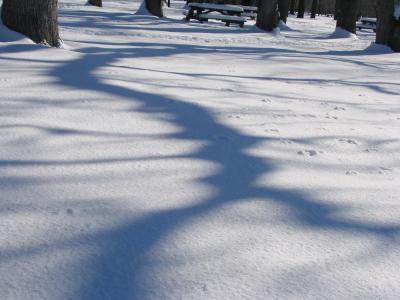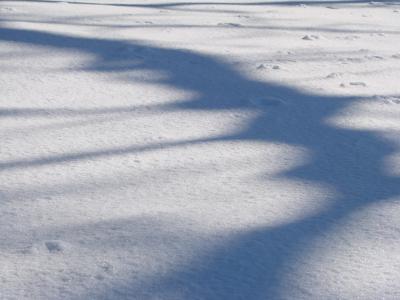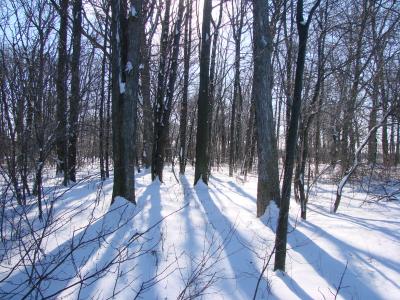 Wherever there is shadow, there is light..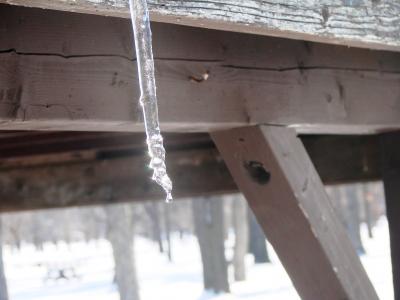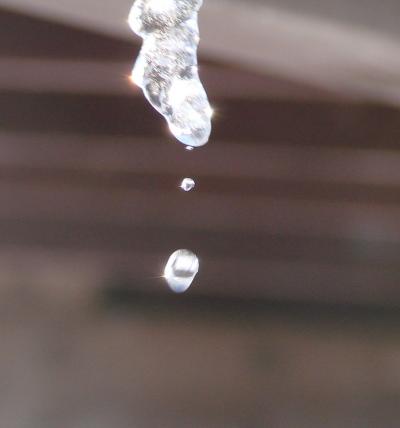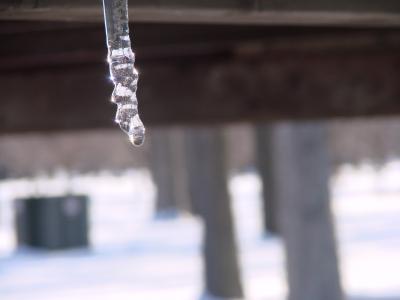 Permalink: snow_shadows.html
Words: 48
Category: nature
02/27/07 10:24 - ID#38301
winter day
from yesterdays post:
ok. I'm feeling it (going outside to play), even if just for a few minutes. I can catch up on sleep later.
I fulfilled both 'tasks' as evidenced by a few pictures of some of the time spent outside. It really was nice to go out and not be frozen! Afterward trudging through knee deep snow, I spent the remaining moments of daylight looking out the bay window for a view of the side and part of the back yard. Joey joins me in watching the snowflakes fall before succumbing to my lap followed by my succumbing to his purring. I was only up for less than a few more hours before I fully fell asleep- straight through the morning. Weird yet enjoyable dreams were had.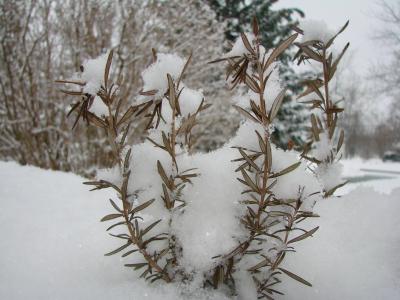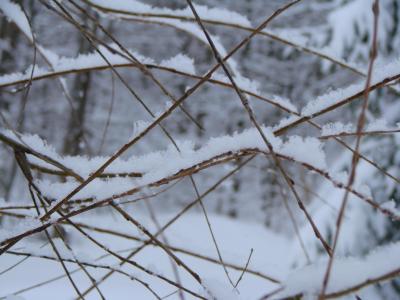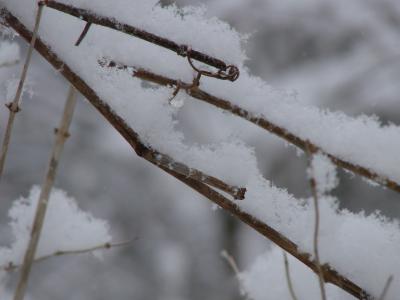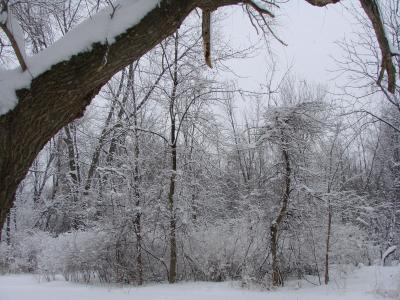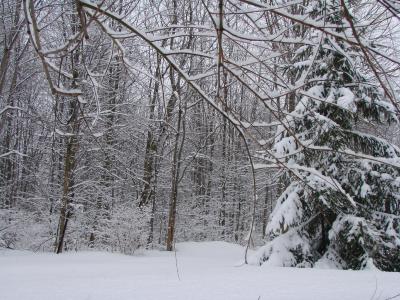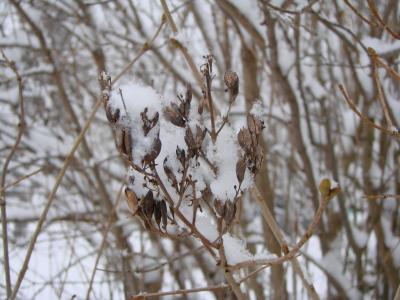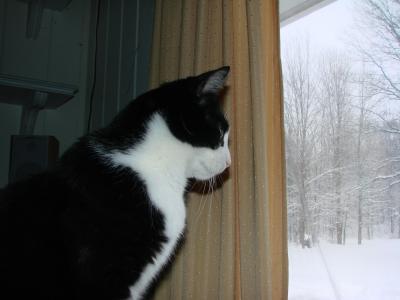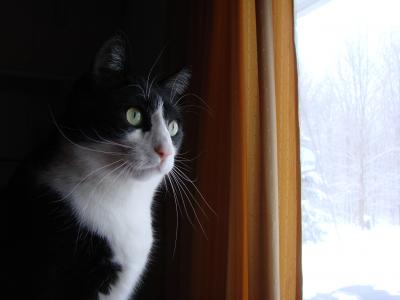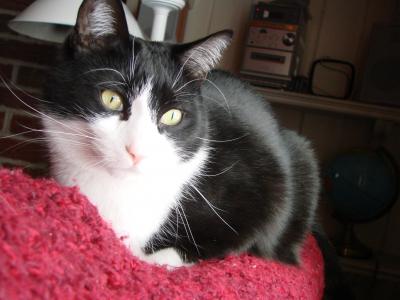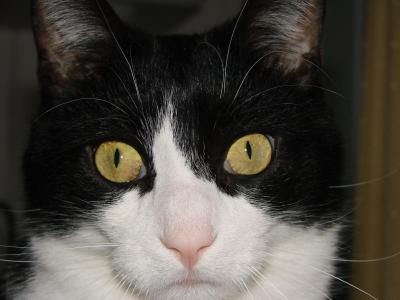 these pics are so much cooler big, some of the details are lost at this size.


Permalink: winter_day.html
Words: 165
Category: nature
01/16/07 11:54 - ID#37718
stop and listen to the roses.
I went outside late last night to place items in my car that I will bring to Buffalo. A small broom vac, a pile of magazines and a few other art supplies that will be used in upcoming journal collages. There is also a bag of clothing to "unshop". This will be taken care of today along with a few other errends. I gingerly went up and down the icy staircase and maintained a slow walk to and from the car.

After placing everything in my car, I stopped to look up into the night. We were under heavy clouds and it appeared that we would soon have snow. Before going inside, I took time to look at my surroundings. As there was some snow on the ground, it made it easier to see things in the darkness. As with everywhere else, the trees and bushes were encased in ice. This is such a beautiful sight! As a child I loved the look of ice on everything, the after effects from an occasional icestorm. It was fun to take a walk out into the woods behind our house. The thick ice held our weight and it was a neat sensation to walk on top of the snow. It was just as fun to break through the weak spots- hearing and feeling the crunch under my feet was very satisfying. Also, an ice storm usually gauranteed a day off from school, providing me special time to luxuriously play outside to my hearts content. It really is so pretty! However, I am even more fond when snow adheres to tree branches. Sometimes we have heavy snow falls with the big fat snowflakes that when combined with still air, they cling tight to everything- building quickly to cover cars, mailboxes, fences, tree branches and bushes. Ah, to stick out the tongue and catch a few. When I look out into a dense forest and see a world of white, the sight it amazing. That I will stop everything for and take pictures of.

I have always wanted to go camping in a remote location during the midst of a heavy tree-sticking snow. I would forgo a tent in preference of a warm log burning cabin. A bottle of wine, pen and paper, good company, conversation and my camera. If nothing else, my camera and a sense of exploration (and sure, that bottle of wine). Whenever I am at an art show and there are photographers who have taken snow scenes, I find myself drawn to those photos. I get lost in my thoughts looking at the snow covered earth. It is visually quiet, clean and serene.

A mental meander.. I do not know of any cabins in the 'midddle of nowhere', but I bet I can locate a rural woodsy landscape- Cattaraugus or Chautauqua county, for sure. Maybe I will chance taking my old car out for a long day drive.. 200,540 miles on that engine- what are a few more? This adventure is something I really want (need?) to do, so why not? Whether alone or with company, it is now a matter if time before this adventure is embarked apon.

Although I was cold while I stood in my driveway looking at my surroundings, it didn't stop me from venturing further down the driveway until I reached the street. The street light illuminated more of the natural pulchritude. Looking up and down the street the ice glistened everywhere. Had it not been for the slippery walking conditions, I would have continued. Instead I slowly made my way back to the warmth of my home all the while looking around, breathing, and listening. Did you hear what I heard? Last nights ice show was more than visually pleasing. If you were outside and the rest of the suroundings were quiet enough, you could hear the sound of the ice on the trees. I listened to the sounds- crackling, whistling, humming vibrations of nature. With focus, the sounds all around were deafening. I stopped at the lilac bush next to the front steps leading to my door, placed my body very close and put my ear to the ice encased branch. And listened.

I am very pleased to have not only stop and smell the 'roses' but also to listen to them. Could this be heard in the city? Not sure if I ever noticed when I lived there full time. I am not sure if I would have known to focus in on one branch if I hadn't somehow tuned in to the beat of the rest of the forest. Either way, so glad that I did.

The past few days have been quiet. A purposeful solitude punctuated by the effects of nature. Today, I will be out. A few errands and some other responsibilities to take care of. I will load all of the new songs d/l the other night onto my iPod. I love to listen to music while driving- two of my favorite activities. Alright, so there a lot of activities that I like, but the combo of driving, music and thinking is simply splendid.

I spent time reflecting of the past year. Made revelations that werent particularly surprising- just in purposeful reflection it helped to clarify previous observations. In short, the beginning of 2006 was a major paradigm shift in my thinking and feeling- which ultimately prepared me for the end of 2006- and cleared the way for my theme for 2007. I had originally thought that the intensity and change of early '06 was dissolving- but it hadn't. What had been 'new' became my standard, so in effect, ofcourse it would seem less intense. Instead it was running deep within. I am very cerebral.. with previous 'mental static' rectified, my focus is intensified- and returned to me. More to come, I am sure.

Coffee with friends- new and old- is on the agenda this week. Any takers?

Snow is falling, sun is shining.. stay warm and safe, peeps!






Permalink: stop_and_listen_to_the_roses_.html
Words: 999
Category: nature
01/03/07 11:02 - ID#37534
sunset in your mind
mmm the sunshine was especially splendid today. I was still at work while the sun set, but I could see streaks of purple and orange trailing beyond the windows of the building, above the tree branches, reaching beyond what my eye could see. I would have done anything to be able to stand at my waters shore and watch the gorgeous display unfold.

Instead, I stood at the reception desk, looking out the front doors and imaging the rest of what I could not see, but what I knew was there.

If I take a few steps back into last night, I was equally in awe of the moon. Driving home from work, the bright light reflected off of the water as I drove north across the Grand Island bridge. Moonlight on water, I am not sure if I have ever seen it look so intense, beautiful and intriguing. The image is burned into my mind- only a picture could do better- and only if I was taking that picture.

I was able to extend the experience after I parked my car. Gazing upwards, the clear starry sky provided a backdrop for the full moon. Amazing. I breathed in the cool air- feeling neither warm nor cold- just peaceful and delighted.

Yes, I share this sentiment often- and as always, I never tire of the things I see, smell and experience with nature.



Permalink: sunset_in_your_mind.html
Words: 233
Category: nature
01/06/07 01:14 - ID#37528
bountiful energy and curious exploration
Today is a lovely day!
so much intense energy in the air, that I must go and explore it.
I feel like a door has opened upon a universe that I knew existed, but had been locked and I was holding the wrong key.
I dreampt last night of a building, I was searching for the 4th floor.
In past dreams, I would end up on the 3rd floor, where the derrannged and disgusting elements of my life (now and past) existed. Often the thrid floor existed at the first house I rented (with first serious boyfriend) so many years ago. I dream about this house on occasion. Other times this "third floor" makes it way into unknown abodes.
In my need to get up the stairs of this extraordinarily enormous mansion, I found myself easily bypassing the third floor (despite some concern for someone finding me) and made it directly to the fourth.
The fourth led me to land in a room that felt like scaffolding, yet had windows. The view from the window was the most amazing and intense sight I had ever seen. It had the view as though from the Empire State building at night, yet with more detail and clarity.
The floor beneath my feet swayed, the view infront of me kept me focused and feeling safe. I was not concerned about the rocking floor- I was confident of being sure-footed.
elements of the job, co workers, past schooling, current people and experience infused itself into this dreamscape.
the overall feeling was very positive.
I definitely woke up on the right side of the bed.
Now its time to get outside and explore
I am just so excited today!!
glad to have
(e:ladycroft)
to join me today!


Permalink: bountiful_energy_and_curious_exploration.html
Words: 293
Category: nature
11/25/06 04:52 - ID#36094
fresh air
wow, what a nice day outside.
I trekked down to Fort Niagara- the earthy smell of grass, dirt and leaves was highly pleasing. I took deep breaths, the air feeling mild and cool at the same time.
Boaters took advantage of the gorgeous day. The water of the Niagara River was very calm. Lake Ontario boasted more ripples, but it too was calm.
A few people out skipping stones, riding their bikes, walking their dogs, jogging, boating, holding hands, sitting on picnic tables looking out at the water. One person read while sitting on a blanket spread out on the ground; I liked that. I want to have a fall picnic now.
All these activities that people are doing today, on such a traditionally nice autumn day, are things that I will do all year long. Although I can never quite talk anyone into my mid-winter picnics or camping ::)
I took just a few pictures with my pocket pc. I wanted to bring a camera with me- however my old camera is structurally frozen- can't get parts to move(I wonder if I can take it apart?) and my new camera need the batteries to charge-- which is an all day affair first time around.
It was super bright with that sunshine.. the water was ablaze..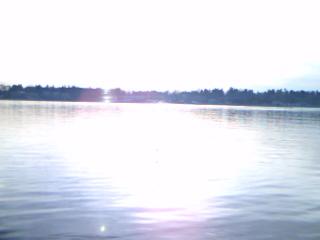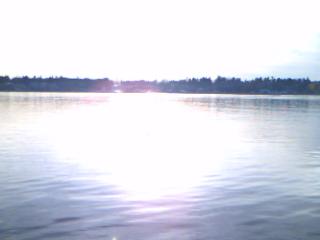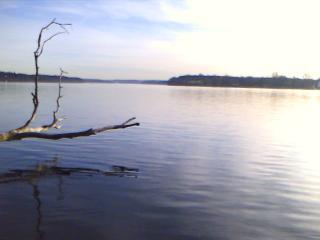 simple piece of wood endlessly amuses me..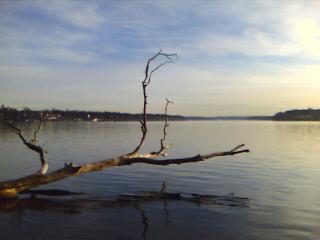 Now it is time to find some food before heading back into Buffalo. I want to spend time reading and maybe writing. I enjoyed my snuggly chair at Starbucks last weekend, so I may opt for a return trip. Maybe I can get one next to the fireplace OOooOooooh nice.
Then a movie later- right? Right.


Permalink: fresh_air.html
Words: 287
Category: nature
10/15/06 07:21 - ID#36065
Getting out walking about
A long brisk walk through Fort Niagara. It always feels good to stretch my legs and breath in frsh air. The leaves and earth smells are growing strong. It was really quite a beautiful fall day.
I brought my Pocket PC with me as that is my only means of taking pictures at this point in time, unless I dug out an old 35mm or 110 camera, Ha!
I attempted to go look at cameras yesterday, but many of the stores are still closed up.
Dont move little furry friend, not sure what the shutter speed is..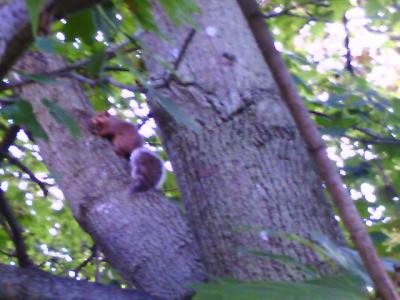 Thats better..
I think I am impressed with the quality of the camera phone pictures-- well, much more than I thought I would be. I mean, the colors aren't stong, a lot ofdetail is missing, but its a pcoket pc- the camera is the least of the features. It will work for basic social pictures whiile I look for something more suitable.
I am looking for a camera that I can use to fulfill my photography endeavers. I want to be able to take a picture of the moon, the detail of a single snowflake and finally capture the many looks of Toronto from the shores of Lake Ontario.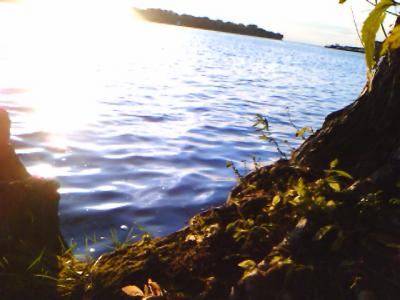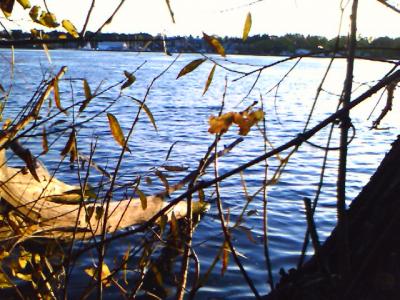 Niagara River emptying into Lake Ontario. Old Fort Niagara to the right.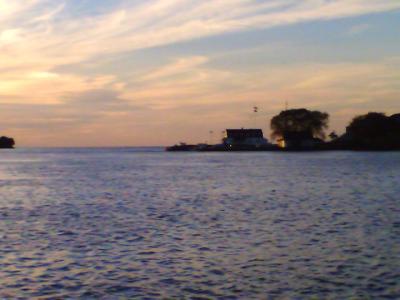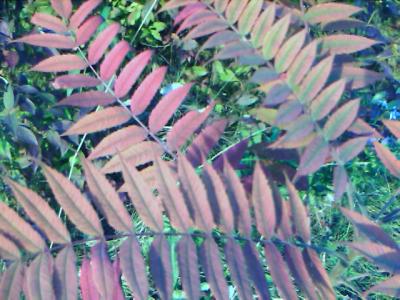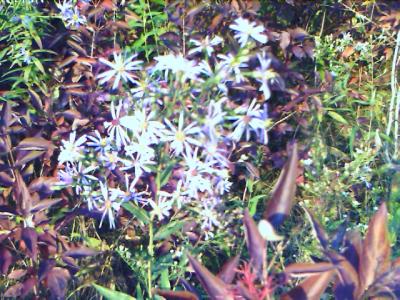 Sail away Sail away Sail away. Many boaters out today (not these ones-- but there were a few motor boats zipping through the river) I would have liked to have joined them. Although chilly, the sunshine and awarm hat made it bearable.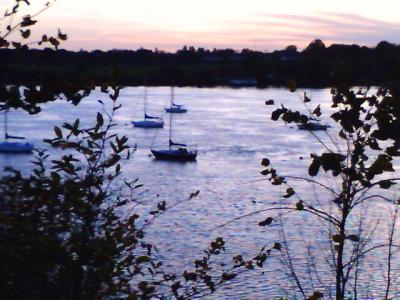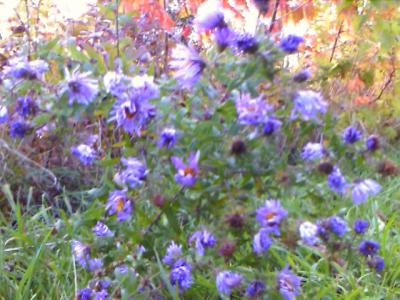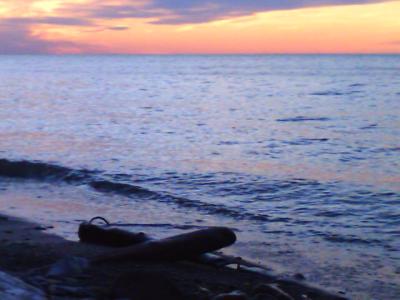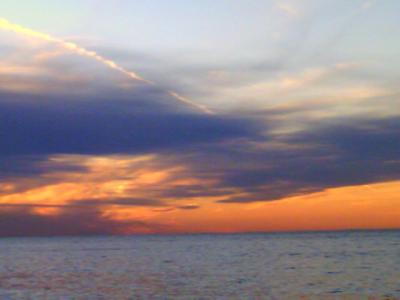 Sipped a mug of hot coffee while watching the sun set..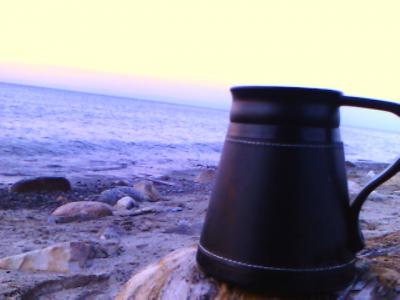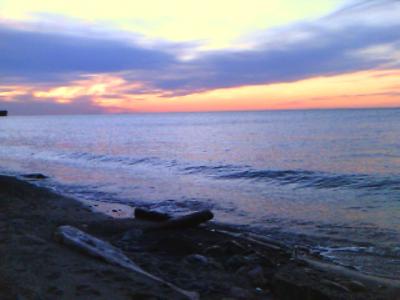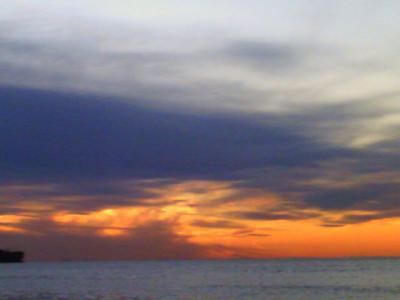 I wanted to take a video of the water crashing into the rocks; apparently I have no clue of what I am doing.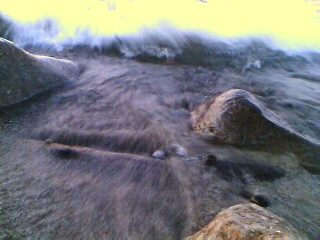 Miss Kayla, Joey's equally adventurous sister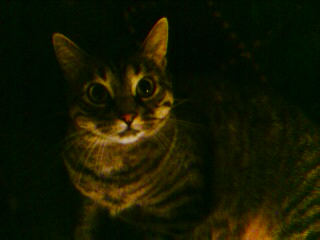 Well, I think I am going to take on the culinary project of making my own Pad Thai. Wish me luck, I hope it turns out well. My mission this year is to learn how to make a few of my favorite ethinic dishes.
The weekend is wrapping up, I enjoyed having the extra day off due to the weather and such, even though it meant that most everyone was stranded. I think it was Friday that people were being turned away from the Grand Island bridge as the travel ban through Amherst and B-lo greatly limited traveling. So many places were and continue to be closed due to power outages and damage.. I am sure it will take awhile for things to be up and running again. As long as everyone is safe..
SO yeh, I stayed home all weekend. Cleaned, organized and walked around Lewiston Friday afternoon, then enjoyed a small party at my place later that night, bummed around the house Saturday, spent a lot of time on the computer, including My Space hahahahaha (I have ulterior motives) and ventured out to Wegmans for Pad Thai fixings and magazines. Today, more relaxing and pretty much kept to myself. The jaunt through the Fort never bores me.
I think I have hit my limit of alone time. I need to be around people asap.
Later gators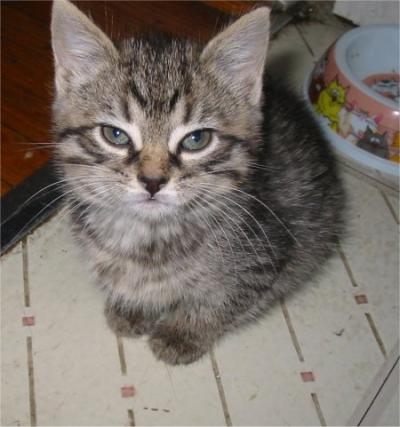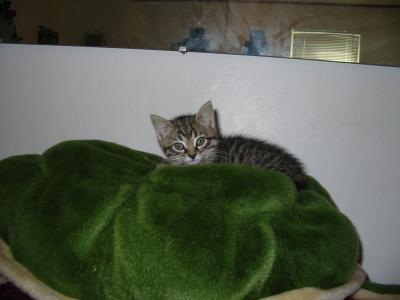 Permalink: Getting_out_walking_about.html
Words: 571
<-- Earlier Entries
Author Info
Category Cloud
My Fav Posts
This user has zero favorite blogs selected ;(