07/11/07 04:41 - 74ºF - ID#40055
that was weird
(e:theecarey)
It was pretty cool to catch you across the street of the tripped out Post-Vatican II church with a cup of Orange Cat Chai Tea in my hand.
There's nothing like playing a tourist in your own town ;-)


Permalink: that_was_weird.html
Words: 41
Location: Youngstown, NY
Category: food & drink
07/07/07 01:06 - 76ºF - ID#39989
old man beer
For a annual party that I have recently been invited to my friend Bill and I always like to show up with "old man beer" and try to screw with the minds of people that are 8 years or so younger than us. It is always fun since all they know about beer is Blue and Canadian and have no memories of anyone in their family drinking Genessee or anything comparable.

So we looked for something other than Pabst Blue Ribbon. We have brought the PBR in past years but that was actually because we actually enjoy drinking it and plus it's damn cheap. There is nothing like having communion with long deceased relateives.

This year we actually had some problems. The only true old man beer that is out of the ordinary was Schmidts that we found in the downtown Niagara Falls tops. In years past they had stocked Piels, Schlitz and Schaffer but this year the only thing they had was Schmidts and Genny.

On the really pulling something off we managed to find a case of Ballentine Ale at Consumers. The "pretzel" beer as some have refered to it. Hunter S. Thompson also had mentioned the beer in many of his books.

So Yea, I do have a soft spot for "old man beer." The one thing that I love over the past 5 years has been the explosion of PBR. My friend Bill and I have this fantasy that dudes our age all over the country manifested the love of the PBR to younger college kids at the time. They took on to it because of it's affordability, and then realized that "It doesn't taste all that bad!"

Now it's the offical beer of art gallery openings, hipsters and snowborders :-)





Permalink: old_man_beer.html
Words: 293
Location: Youngstown, NY
Category: casino
07/05/07 05:35 - 76ºF - ID#39929
My independence Day
I am finally done with working for the Senecas. My last day was yesterday. After working there for more than a few years I just had it and was at my wits end with all of the BS and the Soul Sucking environment.

So at the time i basically just gave my 2 weeks and didn't have anything lined up or anything. The following Monday I get a call from Company L asking if I would be interested in interviewing for a position. Now I didn't apply to this place, they just found my resume off of Monster. I interviewed last Friday and was offered a position on Monday.

So basically i QUIT my job on blind faith and had another one before I even finished my notice period. The best part is that it is in one of my concentrations from college, Logistics. So I will actually be using my degree. Although being back in sync with the rest of the world working a 9-5 with weekends off is a nice touch as well. The only thing that could change that is workload/special projects but that OK. As long as my schedule doesn't change due to backstabbing, politics, manipulation, secrecy that I should be alright.

Just telling a few select people this story with their concept of the Western New York job market they almost look at me as if I hit the lotto or something. It is just sad that there are so many people that think that the only place to work around here is the Casino or Geico.

So I'm going to be totally free except Saturday for the next week and a half. I am taking a little bit of a breather between jobs.



Permalink: My_independence_Day.html
Words: 289
Location: Youngstown, NY
Category: work
07/03/07 11:12 - 71ºF - ID#39905
Buffalo Creek Casino 2
From what I have been hearing at work the place was jammed packed today. The information that I got was they were 4 deep behind every slot machine. So 4 people were waiting for some to eirther go broke or cash out so they could grab their machine.
Those old ladies must have been waitng with binoculars for the place to open today.
Who says that Western New York is broke. In a way they have pulled off a great move. Open the casino to a thunderous stampead and the citizens will DEMAND to keep it open no matter what the courts rule.
(e:joshua)
I have been rich people drop in this place in 4 hours what I will probally make in 10 years. You don't have to be poor to be devastated by gambling, just look at Mike Pellegrino. Just because you have a million dollar bankroll does not make you immune to having it all crash down.


Permalink: Buffalo_Creek_Casino_2.html
Words: 156
Location: Youngstown, NY
Category: work
07/03/07 03:36 - 79ºF - ID#39895
Buffalo Creek Casino Open!!!!
Damn, That was a bit of a sneak attack.

That is defiantly how they roll where I "work"*. They just do whatever the F they want. Judge, Pending Lawsuits, We just don't care, try to stop us, it's native land.
I liked the part about,
"In a possible sign of things to come, an armored car pulled up in front of the casino, just as a group of older women pulled to the curb and asked if they could start gambling."
No matter what they say about Western New York there still is a bunch of older people sitting on a pile of cash that NEED gambling action. The casino will be a success just because there is still such a demand for it. Now the elderly in the Southtowns and Cheektowaga
have a closer option.
I wonder what Artvoice is going to say now?


Permalink: Buffalo_Creek_Casino_Open_.html
Words: 152
Location: Youngstown, NY
Category: going out
06/24/07 03:26 - 79ºF - ID#39793
WTF???
I finally have some free time to myself and I decide to head out with my friend Billy Bob last night. He usually drives but tonight since I have decided to be a vegetarian and abstain from drinking for the month of June I drove.
We ended up at the Pink and for a night with me only drinking 2 Red Bulls I just couldn't believe how the night turned out for the weird. Bill was observing some drunk dude constantly hitting on some chick and her friend being a good friend "Cock Blocking." Well drunk dude just didn't get it and kept on hitting on her even after her friend was ultra direct and kept on yelling at him to go away.
Last call comes around and good friend's boyfriend & brother come around and things get pretty heated. I did find the whole episode quite amusing since reading the last
(e:vycious)
post about women. Watching this dude just persistently fire away at this chick was really an interesting demonstration on fortitude I suppose. It almost seems that sometimes if you just focus on playing the game to win, you make you own luck and you do score. For as much as we think societal rules apply there are women out there that are just of weak will and low self esteem that will fall for some guy that just keeps coming at them. I guess it fulfills some fantasy on "Wanting a guy that is willing to Fight for Them."
Needles to say drunk guy, Good Friend BF and drunk ass bro all blow up at once. Somehow Billy Bob gets shit from someone and all I'm thinking is, "I'm more than sober and in a minute I'm going to be throwing punches @ all places The Pink for something that I was not involved with and with people of whom I don't know!" In the end end GF BF exonerates us by telling his drunk ass brother that, "they're good people and just buddies." Billy Bob just laughs it off and says that drunk guy is just like his brother Dave when he drinks. The type that just get pissed and and look for a fight at any drop of a hat.
Situation averted; YEAH!


Permalink: WTF_.html
Words: 377
Location: Youngstown, NY
Category: apple
06/19/07 10:06 - 82ºF - ID#39731
Booh Yea
1st post using a Mac and Safari

Finally figured out how to change over my Road Runner connection from a UBS plug in to a Ethernet :-/ Only from calling the AppleCare guys this morning I was informed of the BAD conseqnences of trying to connect using a UBS connection.

Other than that WOW life is much more fun of this side of the Hardware universe. All except for I still dislike the standard Apple mouse and will immediately look for a replacement.



Permalink: Booh_Yea.html
Words: 83
Location: Youngstown, NY
06/14/07 03:34 - 79ºF - ID#39659
Celebrity Fit Club M v. W
Thanksfully the season is almost over but I think I woulld have been hooked just by Screech. I am a bit embarassed to say I can totally relate to the guy. The wanting to do his own thing, the being intelligent but coming off as a smart alec smartass, the elusive communication, the "finding peace" thing and last but not least popping Zantrex 3 to lose 5 pounds.

I also have to say that Maureen McCormick (Marsha Brady) is still pretty Damn Hot. If I didn't know better I would have though she was at the most in her early 30's.



Permalink: Celebrity_Fit_Club_M_v_W.html
Words: 99
Location: Youngstown, NY
Category: recreation
06/12/07 02:48 - 67ºF - ID#39624
Fort Erie Racetrack
So I finally had a day off and since it was a nice day and I wanted to enjoy it. I wanted to gamble a bit but at the same time having a desire to be outside I settled on going to the track.
Here are a bunch of pics that I took when I wasn't studying the Daily Racing Form to find a winner or two.
Random Horses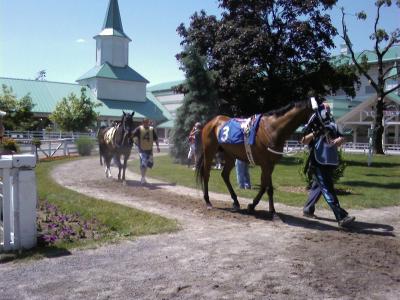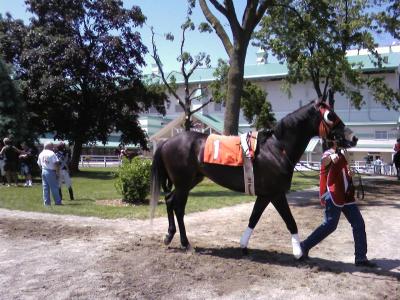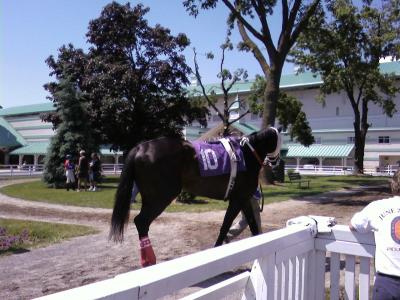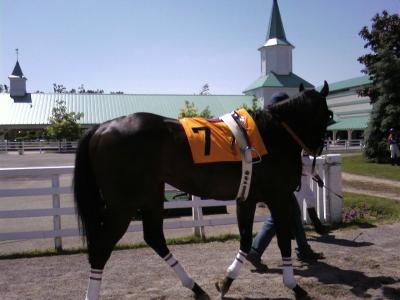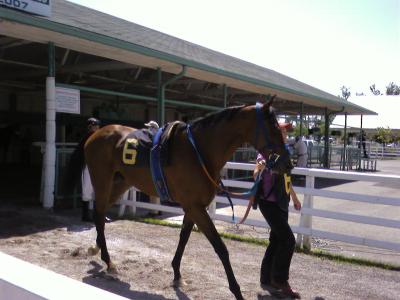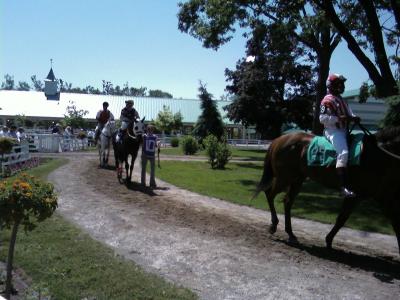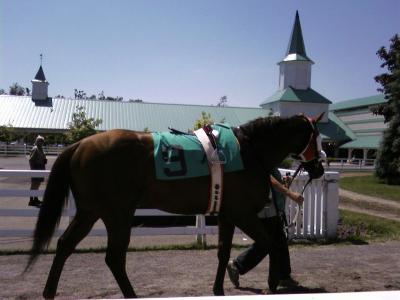 Now I have to throw in a Food Pic. This is a favourite Canadian pastime of mine, Cut Fries with Malt Vinnegar.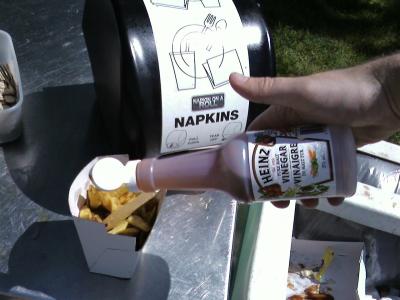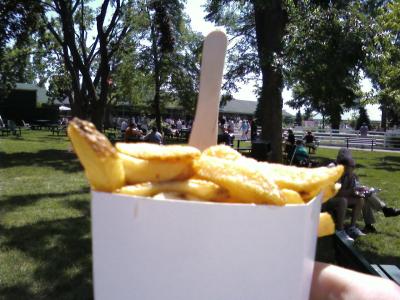 Then there is the racing aspect of which if there wasn't this to begin with the whole point of being here would just about be moot for the vast majority of people.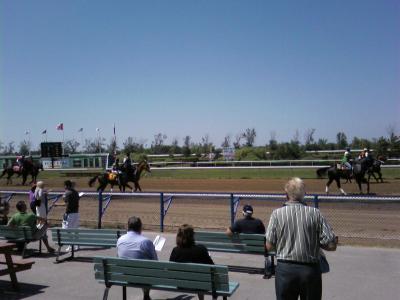 Pics of the jocks & paddock area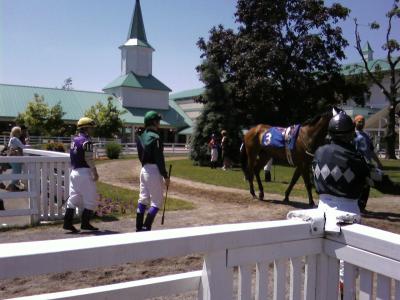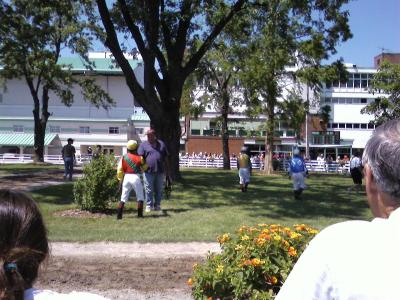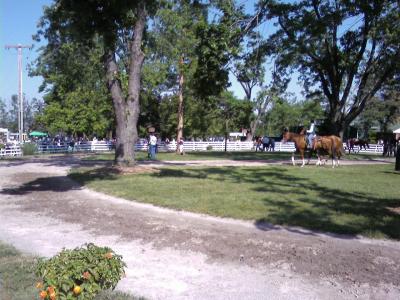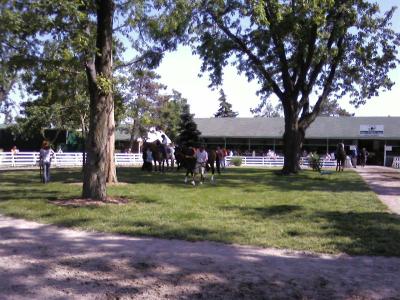 Where the money goes. I had the #5 horse and wish I had listened to my gut instinct and boxed the 5 and 6 together for the Exacta (a bet picking the 1st and 2nd horses in order) The 6 horse was owned and trained by an excellent trainer. Andre Cappicetti.
Look at what the Superfecta paid for a $1 wager. The superfecta is picking the first 4 horses in correct order, 1st, 2nd, 3rd and 4th. You could have even had 1/5 on a $0.20 cent bet!!!
I was happy to make some money on the 5 horse
SO afterwards I ended up heading back home and at the last minute went to the Domed Theater and checked out The Deftones.
(e:metalpeter)
I wish I had your #. If you wanted to go I would have been able to pick you in the Blo after I crossed the Peace Bridge.
Needless to say it was a kick ass show. They played for a little more than 90 minutes and the stage show was pretty impressive. They had the light board going behind them a la NIN style.
The only weird aspet of the show was this woman that I work with was a bartender there tonight. Most of the time I really can't stand her. She's just one of those people that loves to hear themselves talk, and thinks that just because she's skinny she's hot. While in actuality I think she looks like a freaking Muppet! But I digress I did have a good time and picked up a T-shirt. So with the $23 I won @ the track I ended up spending it on getting in and a bit more on an enjoyable concert.


Permalink: Fort_Erie_Racetrack.html
Words: 445
Location: Youngstown, NY
Category: tv
06/10/07 10:12 - 65ºF - ID#39600
Huh???
I sure hope there is a movie in the works or something. I was rocking out to Journey's "Don't Stop Beieving" and then .....Black Screen???!!!???


WTF???


Like I said I sure hope there's a movie coming out soon or something.

Not that I was the biggest Sopranos fan. I think i was more enamoured with the theme song in the begining, but I grew to like Christopher and recently A.J.

Plus, it does help to pretend to be related to a main character's actor (Frank Vincent) :-( R.I.P. Which makes it even worse for this final episode.




Now why couldn't they have come close to the finale of 6 feet under??? That was THE BEST ENDING EVER OF ANY TV SERIES EVER.




Permalink: Huh_.html
Words: 124
Location: Youngstown, NY
<-- Earlier Entries
Author Info
Category Cloud
My Fav Posts
This user has zero favorite blogs selected ;(