Category: party
10/30/09 09:38 - ID#50164
we can't come :(
Just wanted to send our wishes for a great Halloween Party! Rory and I REALLY REALLY wanted to be there - had costumes and everything! But..the day has been hectic and still many things to take care of that we just can't make it all happen. Very sorry (even had snacks to bring!!!) and are so bummed we can't make it. Please share photos!!!! See ya'll tomorrow :)



Permalink: we_can_t_come_.html
Words: 68
Category: party
08/03/07 07:37 - ID#40365
doha nights
Chris, Lindsay and I went to our first house party last night. It was so nice to meet some new people, have some laughs, and whole lot of Carlsberg! We have now dubbed our outings as "Doha Nights". Sounds like a cheezy soap opera.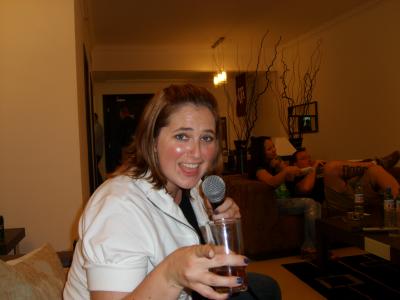 I admit it. I actually sang karaoke.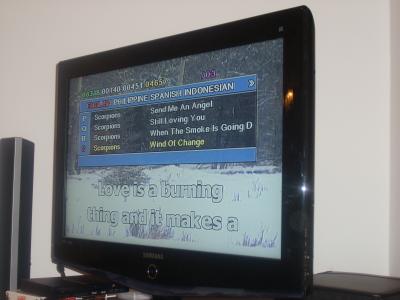 At least I picked a choice song
Everyone was having a good time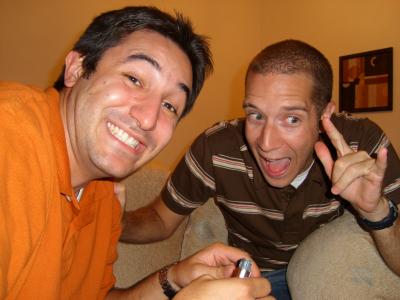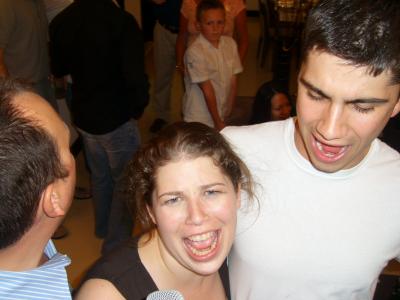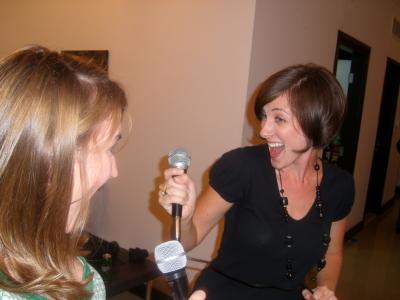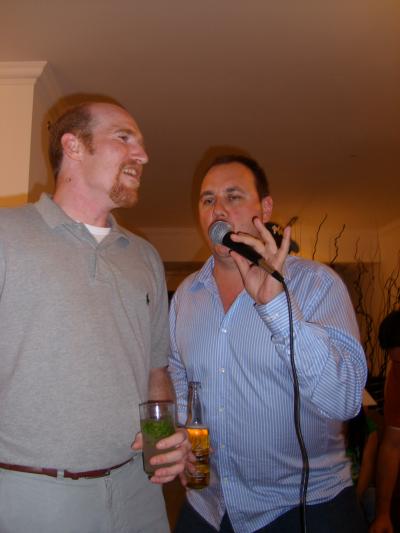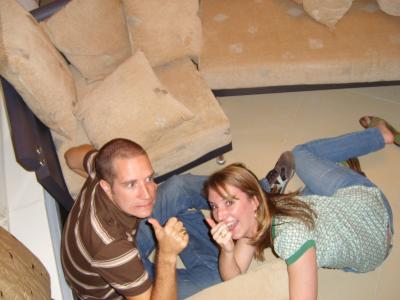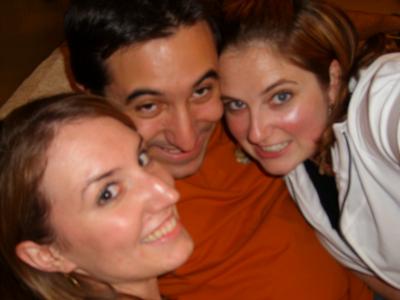 Permalink: doha_nights.html
Words: 80
Category: party
06/01/07 04:31 - ID#39494
rick's moving in/ my graduation
Ok. Rick and I just spent 3 hours cleaning up the basement, in addition to the painting I already did this week. Looks funkin groovin! Seems the weather will hold out as well, so we'll be burning the fire out back. Hope to see you there! Hope to see you tonight as well. Ciao!



Permalink: rick_s_moving_in_my_graduation.html
Words: 53
Category: party
06/27/06 01:27 - ID#25422
our rendezvous
Come and knock on our door,
We've been waiting for you.
Where the kisses are hers and hers and his
Three's company too.
Come and dance on our floor,
Take a step that is new.
We've a loveable space that needs your face
Three's company too.
You'll see that life is a ball again,
Laughter is calling for you,
Down at our rendezvous
Three's company too.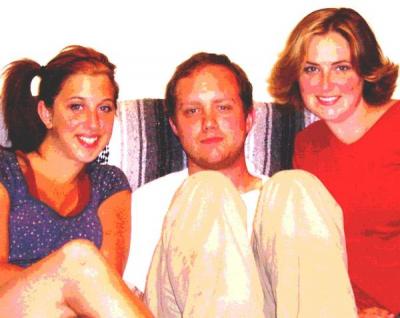 The official house warming party is this Saturday, July 1st beginning at 8pm!!!
If you don't already know where we live and would like directions to attend, please send me a post-it or e-mail. We hope to see you there!
Chrissy, Jack & Janet


Permalink: our_rendezvous.html
Words: 112
Category: party
12/19/05 10:54 - ID#25293
beautiful cleavage
I went to a theme party the other night titled 'Red or Dead'. I thought it was clever. You had to dress in red or dress as a person who is dead. I would have gone all out, as I love costumes, but I did not have much notice. I opted to bust out my handy medieval dress, renaissance boots, and a sword and go as Joan of Arc.
As I approached the food table I heard, 'Timika you have very beautiful cleavage'. In many instances, I would be so turned off by a comment like that. Yet, it was said with such sincerity that I was quite flattered. How often does a girl hear that from a guy that does not want to get in her pants? Anyhow, here are a few shots of the evening. Ciao.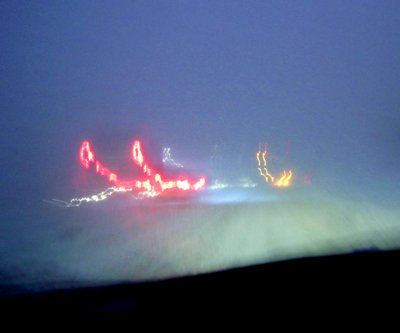 getting there was treacherous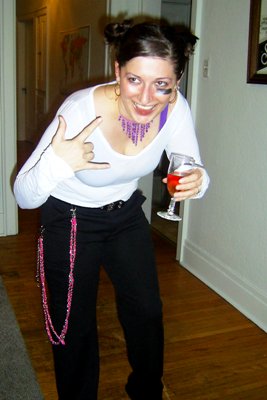 erica as lisa left eye lopez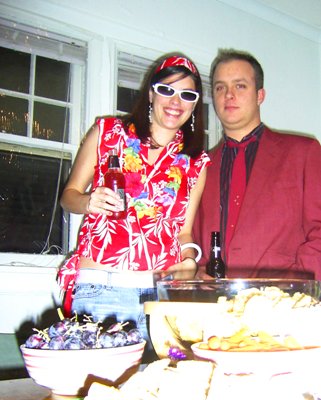 katie and her man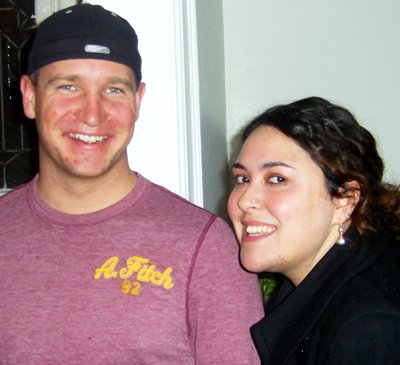 dave and annie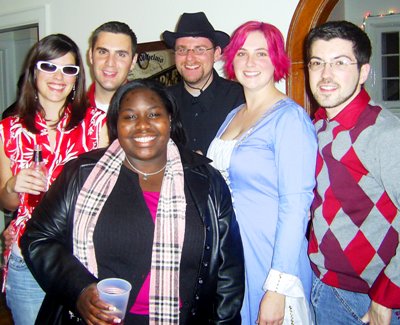 (b) katie, dan, mike (f) alicia, me, patrick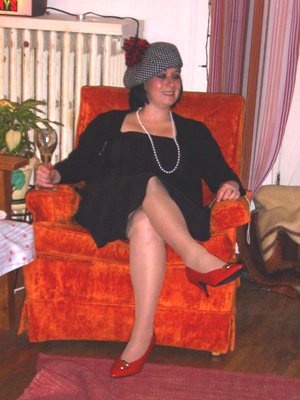 colleen as a silent film star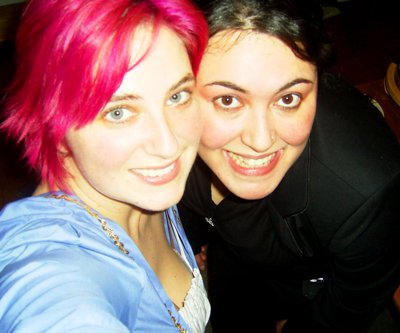 me and annie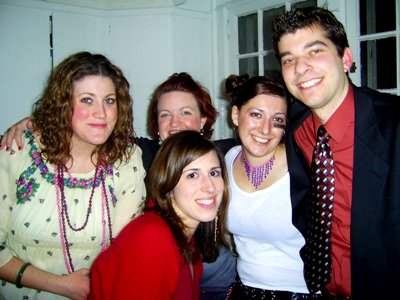 (b) joy as janis joplin, kim, erica, jason (f) amy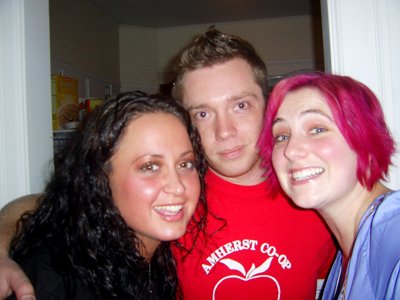 ?, russell, me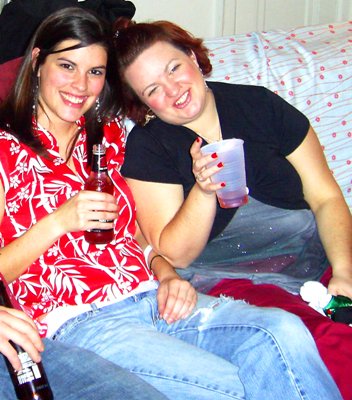 katie and kim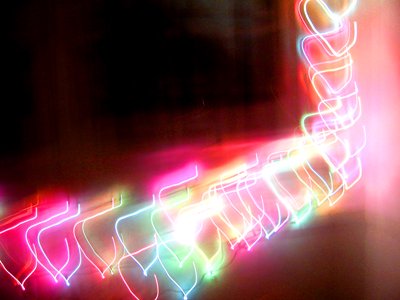 cool shot of some christmas lights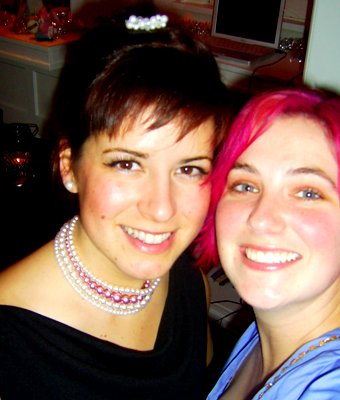 kristin as audrey hepburn and me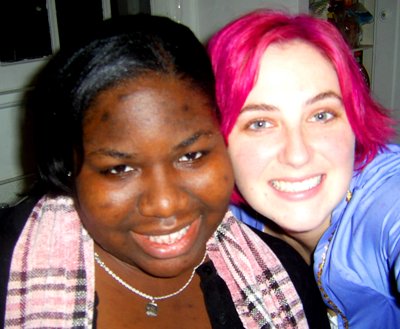 alicia and me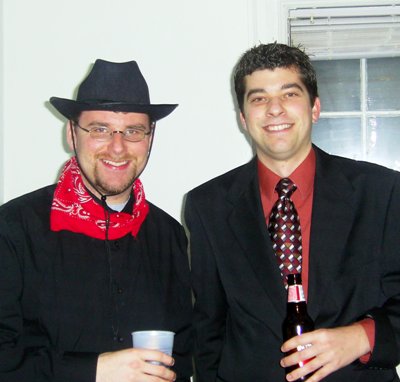 mike as johnny cash and jason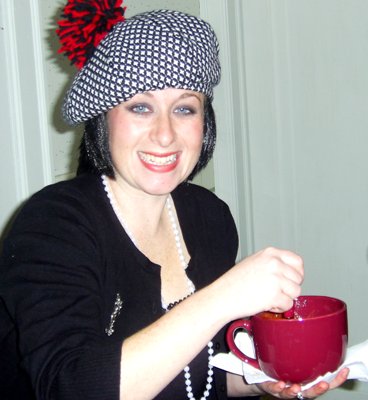 colleen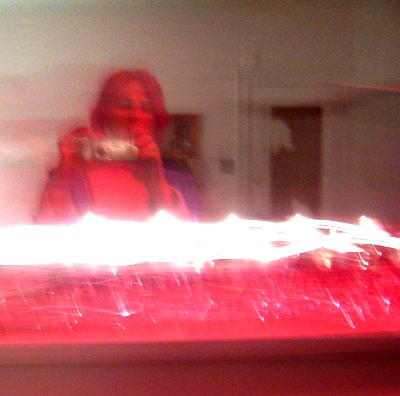 an experimental shot with the candles on the mantel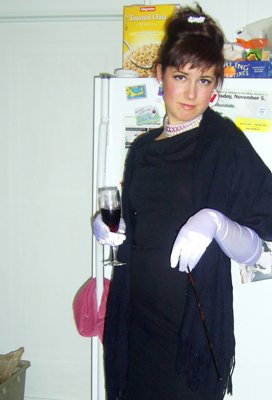 kristin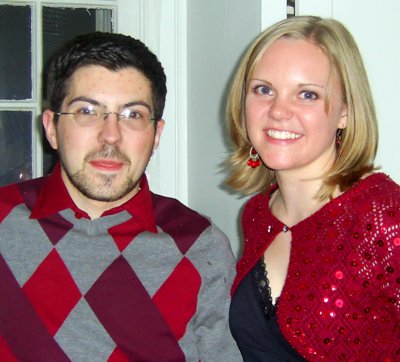 patrick and his girlfriend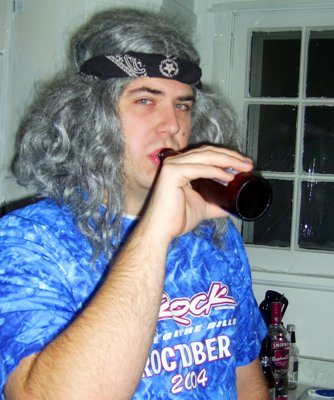 dan as jerry garcia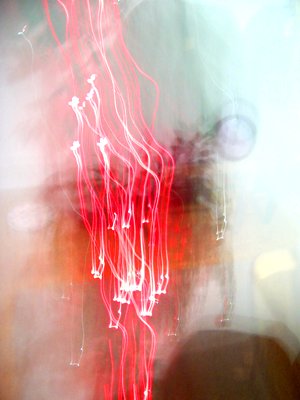 lights on a tree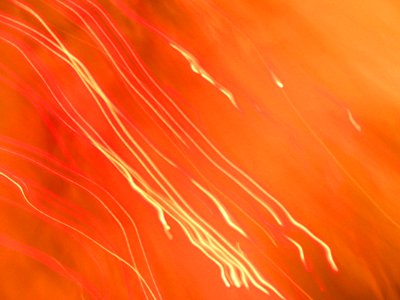 same shot without the flash - very cool imo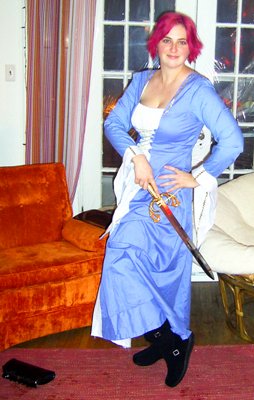 me as joan of arc


Permalink: beautiful_cleavage.html
Words: 289
Category: party
12/18/05 06:11 - ID#25291
snow party follies
I had a lovely time at the Snow Party. I had the opportunity to meet some new peeps, including
(e:Jessbob)
,
(e:Beast)
,
(e:Imk2)
, and
(e:Enknot)
. It took me a moment when I woke up this morning to remember why I had writing on one of my breasts. Without further delay....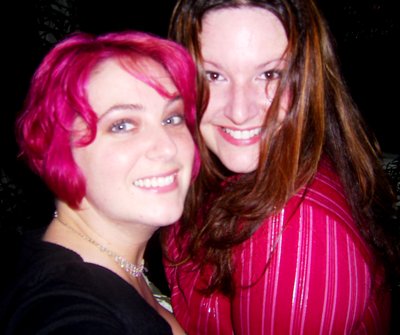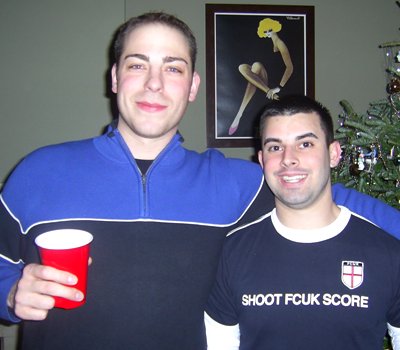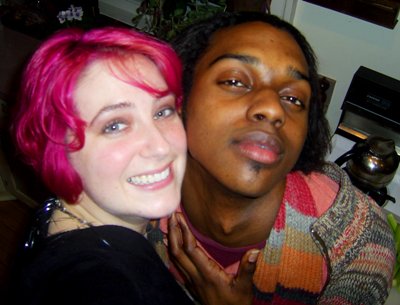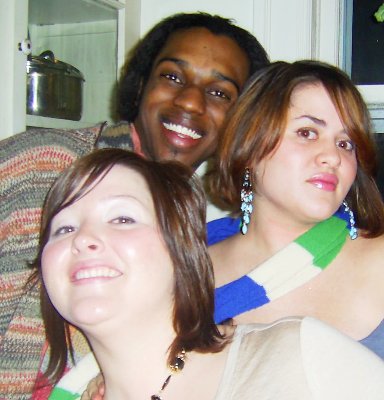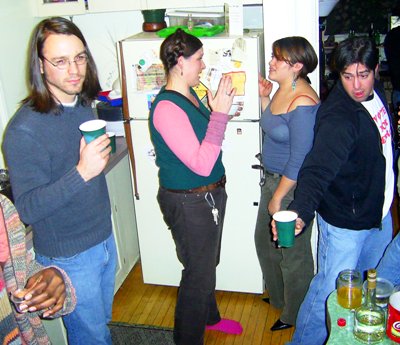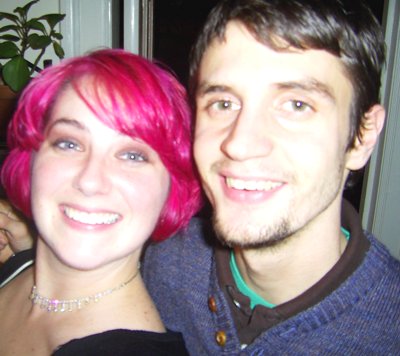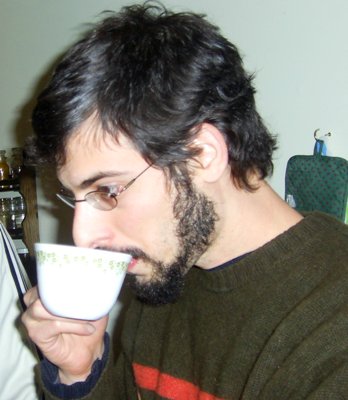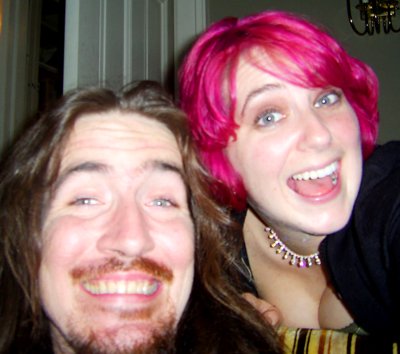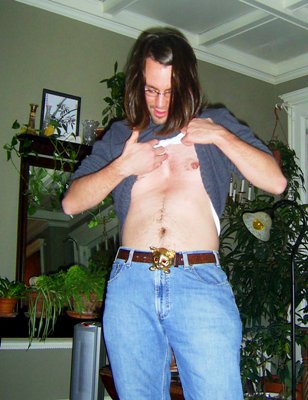 jess showing off his nipple ring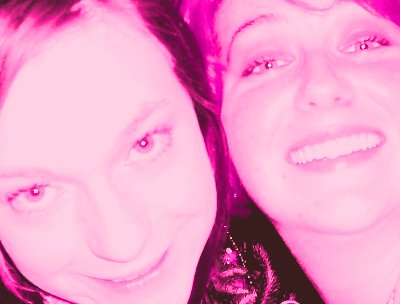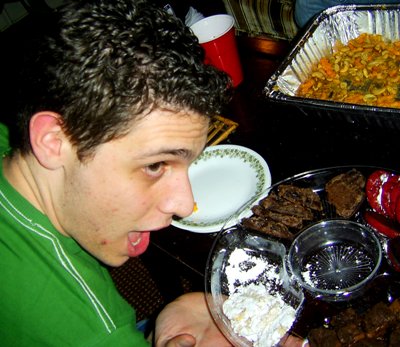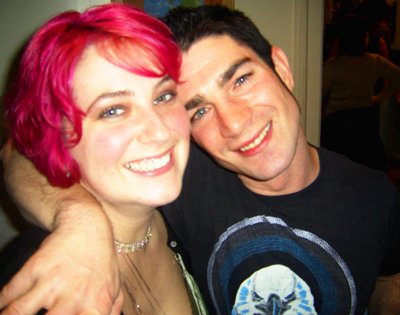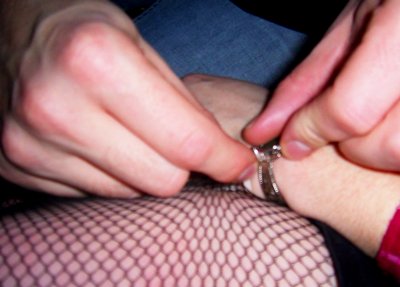 carey got her bracelet stuck in her tights, jeff had to help her out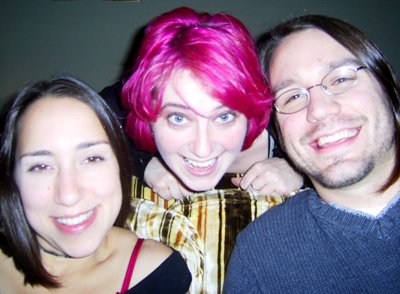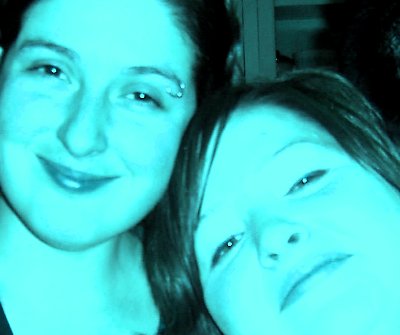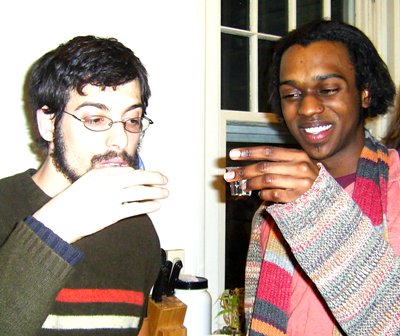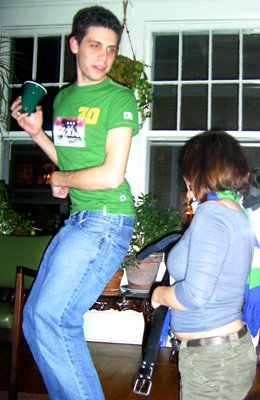 sarah started spanking mike with his belt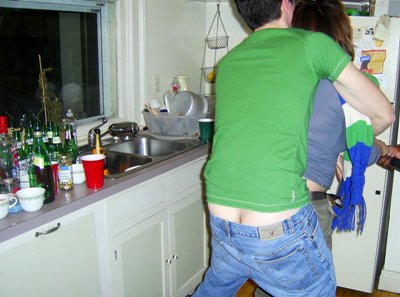 then she tried to pull his pants down and he chased her into the kitchen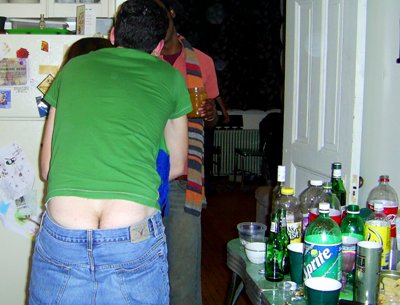 more crack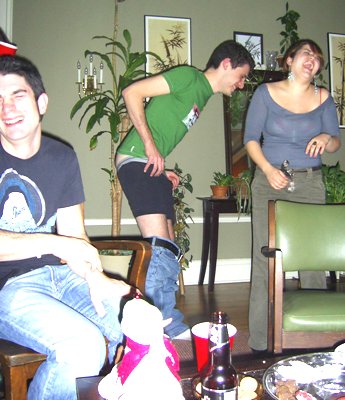 back in the living room, mike got pantsed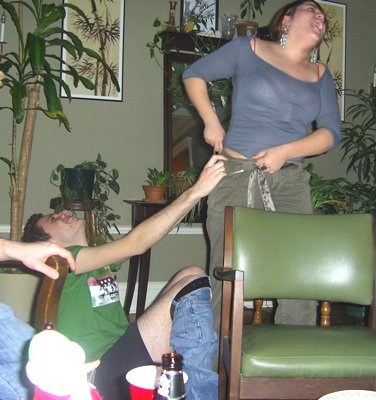 he retaliated but failed to pants sarah
jessica comforted him
then mike decided he was famous and sarah and i were his groupies.....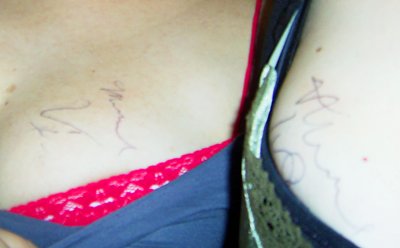 .....so he autographed our breasts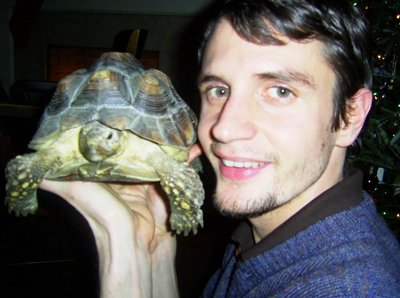 but the real star of the show is basra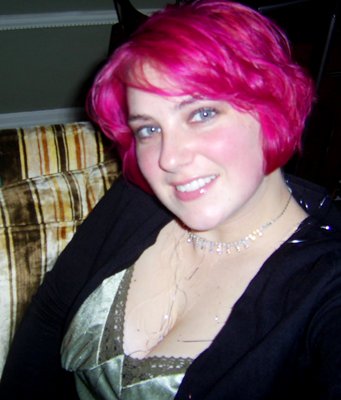 thank you and good night


Permalink: snow_party_follies.html
Words: 201
Category: party
10/30/05 08:48 - ID#25247
444 picture parade
I had a lovely time at the party folks. I wasn't going to go because I was too depressed, but circumstance encouraged me to attend. I'm glad I did. I got to test pilot my Samus Aran suit. Thank you for the warm reception despite my botched helmet and incorrectly coloured arm cannon. I'll have you know BOTH of these details have been remedied this afternoon. I will post a photo after tomorrow night's festivities so you can see the changes. I was impressed with a few costumes so I want to give props to
(e:Matthew)
as Aquaman,
(e:Mike)
as Gobo from Fraggle Rock,
(e:Jill)
as Poison Ivy and Jim as The Joker.
(e:Flacideness)
, I didn't even ask if you were portraying anyone specific, but I dig your threads. I do admire great creativity!
(e:Metalpeter)
, glad you could make it.
(e:Demartiste)
, thank you so much for aligning my back and ankles, even if we did scare
(e:Josh)
a little bit!
(e:Springfaery)
, pleasure to hang with you again, we must do the
(e:peepettes)
night out SOON.
(e:Terry)
, I can always count on you for a little groping, but
(e:Flacidness)
is right on your heels!
(e:Paul)
, good job as the bomber, you blended right in with the furniture, I hardly saw you! Forgive me Brother
(e:Jason)
for it has been 3 weeks since my last confession....
Instead of my usual listing of names I thought I would go with quotes for the evening's photos. Enjoy.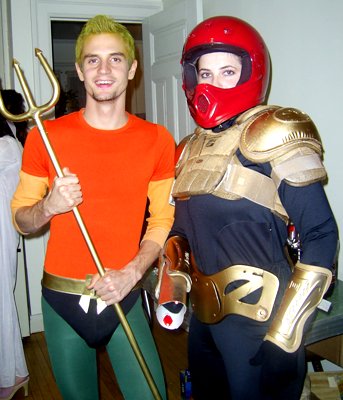 Samus's arm cannon is no match for my Tirdent!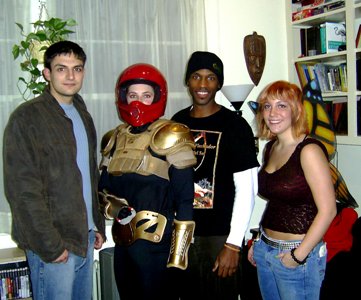 Samus threatened to shock us with her energy beam if we didn't pose with her.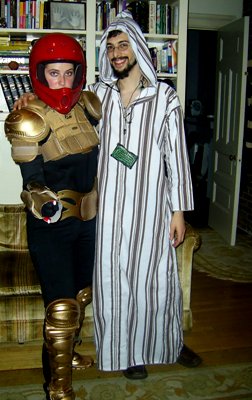 She has no idea I just shorted her self-destruct sequence, hehehe.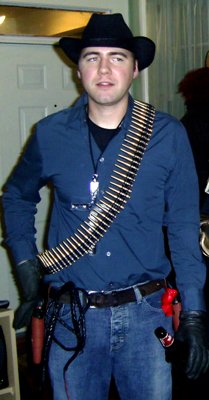 Do I have to pull out my squirt gun?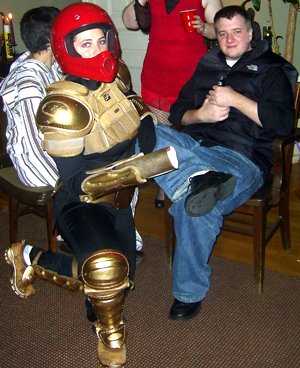 Josh's 'make a wish' come true, a visit from Samus Aran.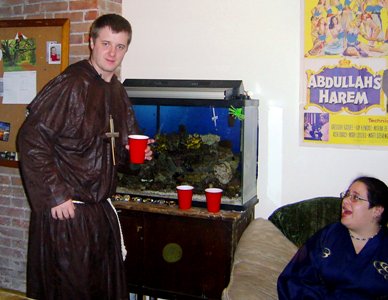 Hey, who farted!?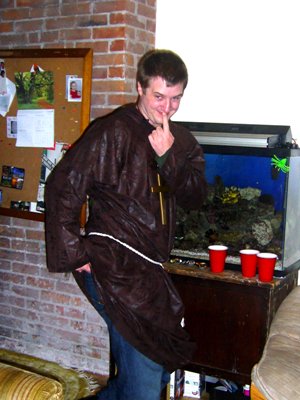 It wasn't me, tee-hee!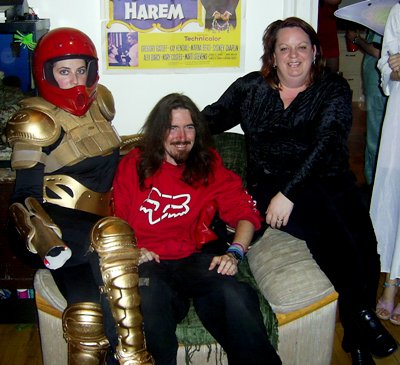 Yesssssss, my long hair is a chick magnet.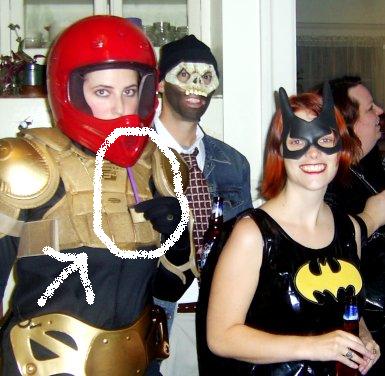 This week's episode - Cumbersome costumes: The art of drinking shots through straws.
You're really cute Mr. 80's fake tanner boy!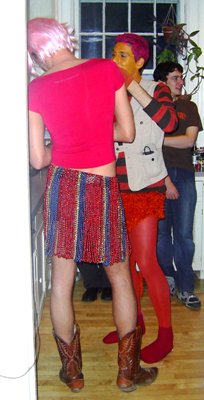 Next on Fraggle Rock, Gobo meets a girl.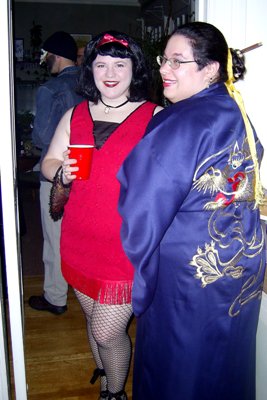 She just flashed me, yeah baby.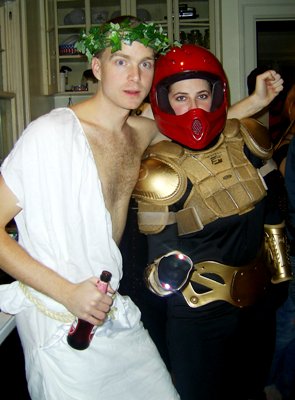 Like a deer in headlights, this tractor beam thing is too easy!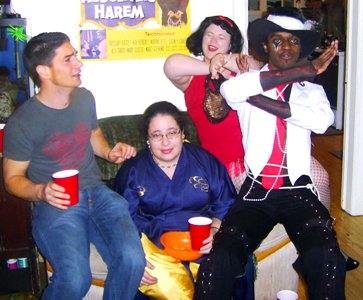 Mooooooom, they're doing Madonna again!!!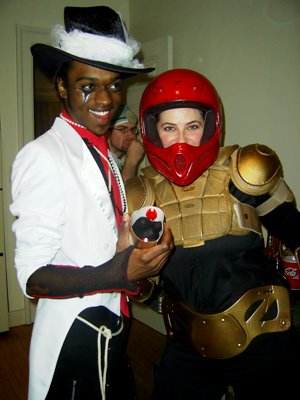 My what a big cannon you have.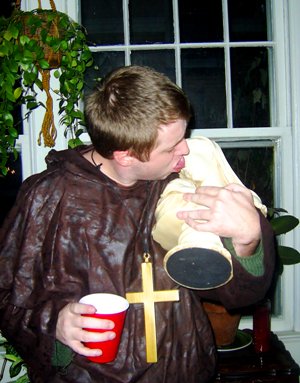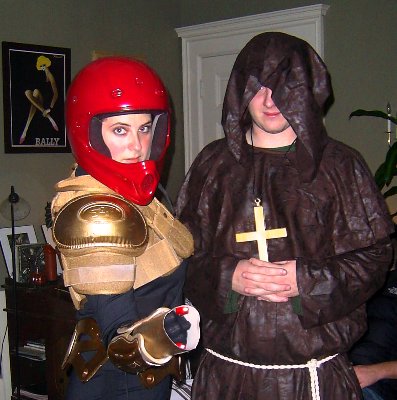 I'll handle this folks!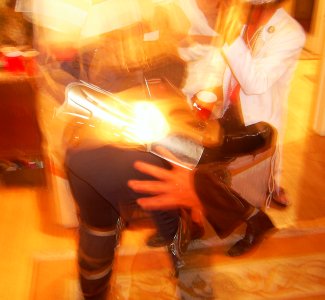 Can you identify this ass grabber?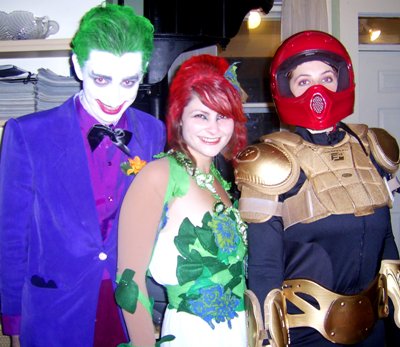 So, I hear you guys are wanted in Gotham City?
I'm wanted in 4 galaxies. What up!?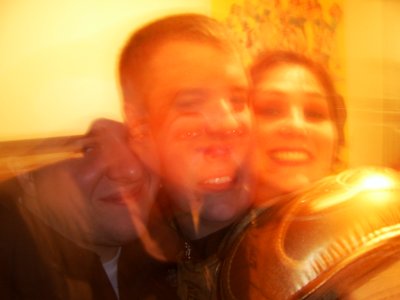 Cheezy engagement photos gone wrong, next on Springer.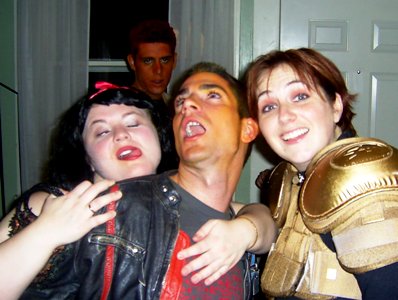 (Gobo) I'm gonna scratch those skanky hos!
Get off Mr. 80's fake tanner boy!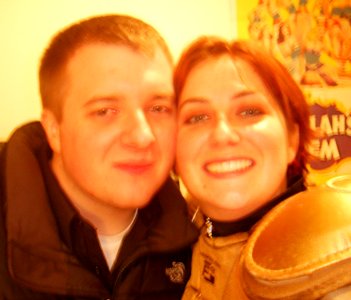 Golden.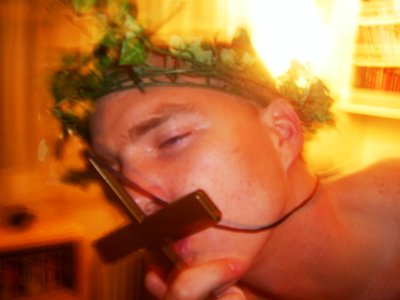 Thank you, and goodnight.
Ciao!


Permalink: 444_picture_parade.html
Words: 485
Category: party
09/13/05 05:48 - ID#25229
stellar soiree
Ok, so mine are all the TAME photos of the night but I'm still in the grips of 35mm. Soon to change, soon to change. I'm buying myself a digital for my birthday, yesssssssssssss! Right, where do I begin? First, I want to thank the PMT crew for letting the amusement bloom in their residence!
(e:Paul)
,
(e:Matthew)
[inlink]matthew,627[/inlink],
(e:Terry)
- thank you! Next I would like to thank the Academy....err, wrong speech. I want to thank everyone for coming. It really means a lot to me that you were there to celebrate my big three-oh! So thank you
(e:Paul)
,
(e:Matthew)
,
(e:Terry)
,
(e:Theecarey)
,
(e:Leetee)
,
(e:Uncutsaniflush)
,
(e:Drchlorine)
,
(e:Mike)
,
(e:Jill)
,
(e:Lilho)
,
(e:Alison)
, Bernard, Avantica, Manish, Lori and Hong.
(e:Flacidness)
, you were there in spirit.
So first came the scavenger hunt. [inlink]paul,3827[/inlink] Where do I begin to try to explain this great Muppet caper?
(e:Theecarey)
and I spent a fair chunk of time trying to sort out an interesting, yet not difficult hunt. Thank you
(e:Drchlorine)
for your input and assistance in creating the cds! While the teams had departed to begin the hunt,
(e:Theecarey)
and
(e:Ladycroft)
were patiently waiting at their stations.
(e:Theecarey)
in her hula skirt outside Kuni's and
(e:Ladycroft)
wearing 10 pounds of beads acting like a hooker on the corner of Elmwood and Breckenridge. That was fun. The teams never made it past clue 2. No matter, the outcome was entertaining, and that was the whole point of the exercise! This is the fight that broke out over the first clue [inlink]drchlorine,126[/inlink] It has been requested I create a new hunt, a super hunt, to take place in daylight. This one will be over the top, will require mucho cleverness and sobriety. More of
(e:Paul)
's photos [inlink]paul,3828[/inlink]
When
(e:Theecarey)
and
(e:Ladycroft)
finally returned to PMT's they had much catching up to do in the drink department. Thank goodness for those melon shots, quick and easy. I still can't believe we drank that entire bottle of vodka! Not to mention the dents put in the Sapphire Gin, Tattoo Rum, Amaretto and beer. Karumba! Ok, so
(e:Theecarey)
has posted a pictorial history of the piñata's creation.[inlink]theecarey,10[/inlink] First piñata, ka-boom! Second piñata, Fort Knox baby! Woo-hoo! Many hours went into this labor of love and I was delighted to see that it lasted long enough to take several beatings from drunken
(e:strip)
pers. I even managed to swing a few kicks at it, while drunk and wearing high heels. Hee-yaw! Them's the skillz of a true Lady. When the piñata finally met its demise, it was like watching cockroaches scurry in the light. With condoms falling from the heavens I've never seen folks move so quickly. I swear I saw
(e:Mike)
snatch one mid air with his teeth!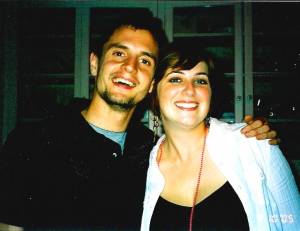 (e:Matthew)
and
(e:Ladycroft)
big smiles all around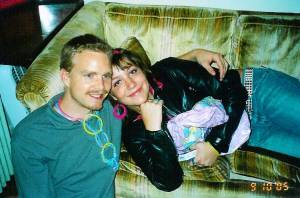 (e:Terry)
and
(e:Alison)
being cute as buttons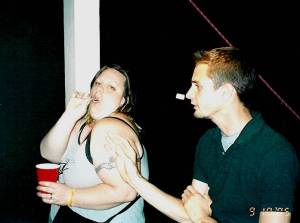 (e:Leetee)
's questionable gesture and
(e:Matthew)
When the piñata battery was over we headed back inside for the little 'show'. Everyone was treated to the disco bondage broom riding water bottle spraying light show cabaret on the second floor. A lovely performance by
(e:Jill)
,
(e:Mike)
and
(e:Lilho)
. I think
(e:Ladycroft)
was supposed to get a lap dance but got water poured down her back instead. In retaliation
(e:Mike)
received a thorough soaking. Mess with the best, die like the rest. That line is usually reserved for video gaming, but when it comes to water wars or food fights it applies equally well. Even more of
(e:Paul)
's photos [inlink]paul,3829[/inlink]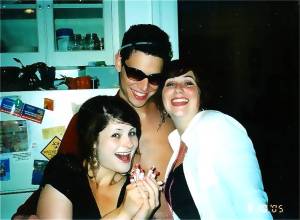 (e:Jill)
,
(e:Mike)
and
(e:Ladycroft)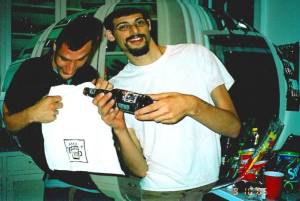 (e:Matthew)
and
(e:Paul)
with the 'beer towel'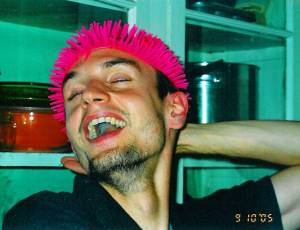 (e:Matthew)
with his pink sea anemone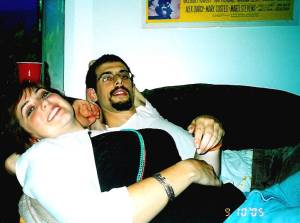 (e:Ladycroft)
and
(e:Paul)
lounging
(e:Theecarey)
and
(e:Ladycroft)
, hot biatches!
(e:Drchlorine)
did in fact get locked out of his apartment. I felt bad. I couldn't hear my phone ringing over the screaming fiasco taking place in the kitchen or I would have driven the keys over to him. Apparently the blue koosh ball was reenacting the part of a sea anemone ...but I think it's better to let
(e:Matthew)
tell that story.
The silliness continued on a downward spiral when
(e:Leetee)
started placing dollar bills in
(e:Terry)
's pants.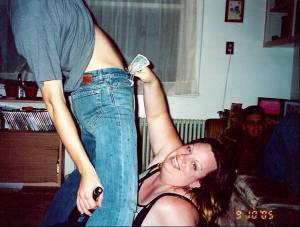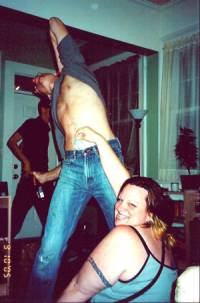 This transpired into a lap dance for
(e:Theecarey)
and a lengthy chocobo goat song. Then I got a short but lovely massage from
(e:Terry)
. Thanks for that, I was in great need!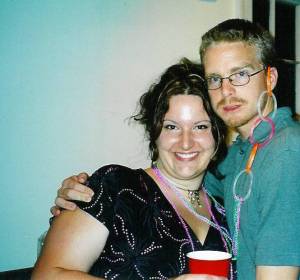 (e:Theecarey)
and
(e:Terry)
By early morning folks had either departed or went to bed.
(e:Paul)
,
(e:Mike)
,
(e:Theecarey)
and
(e:Ladycroft)
turned the fancy room into a rave scene. 10 million glow sticks strong baby.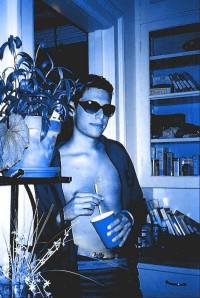 (e:Mike)
acting all gigolo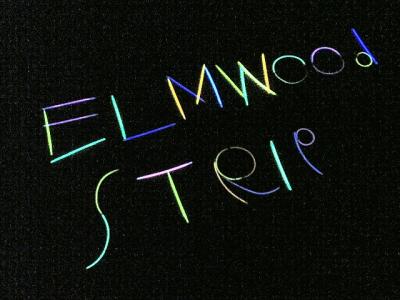 Check out the super fly Elmwood strip sign!
(e:Paul)
's photo
Next thing you know it's past 6am. Where does the time go when you're having too much fun?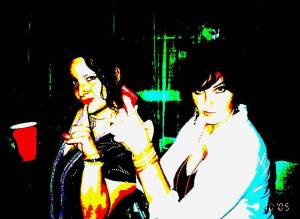 (e:Theecarey)
and
(e:Ladycroft)
, hot biatches that have been photoshopped.
Hopefully I've included links for all the various photos associated with the 'ultra mega platinum first class birthday bash'. Sorry if you missed the stellar soirée!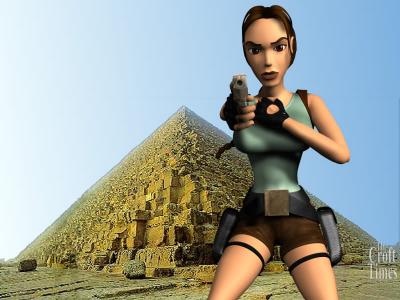 Ciao.


Permalink: stellar_soiree.html
Words: 912
<-- Earlier Entries