Category: birthdays
09/07/07 09:15 - ID#40982
mexican fiesta
I want to say thank you again to those of you that remember my birthday. It really meant a lot to get your messages while I'm so far away. My little get together just wasn't the same without you all.
I did get a unexpected treat. The author I previously mentioned just happened to be in the office at the moment they decided to surprise me with song and cake. Being the birthday girl and all, I felt brave enough to ask for a photo with her. She's a very shy woman and at first declined but then agreed since it was my brithday. It will make a nice compliment to my signed book :)
After working all day I headed over to my aunt and uncle's place to prepare dinner. Fajitas, pinto beans, 7 layer dip, beer and margaritas. It was tasty. Finished with sweet red velvet cake. Yum.
Me on my 2nd birthday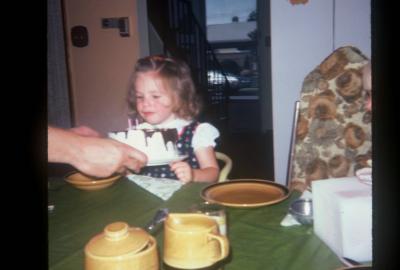 30 years later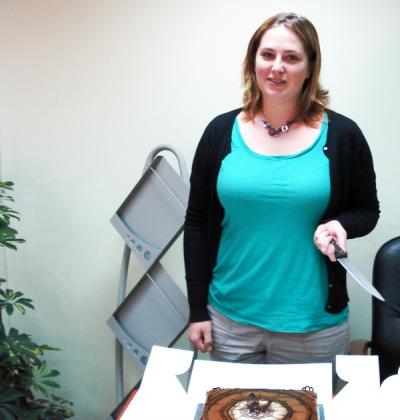 with Marguerite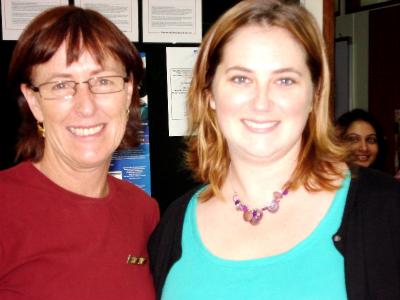 party folks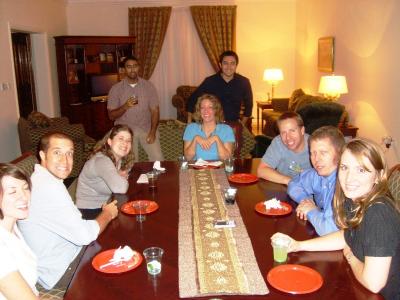 party hair (i tried lilho)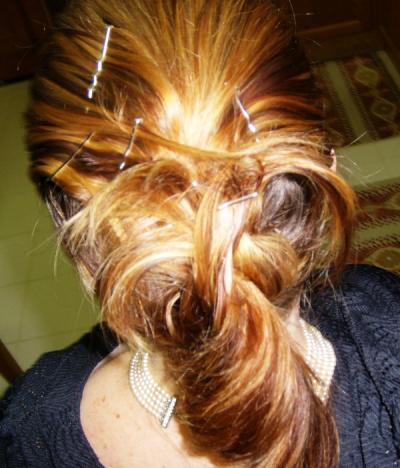 it was almost 100 degrees at 1am!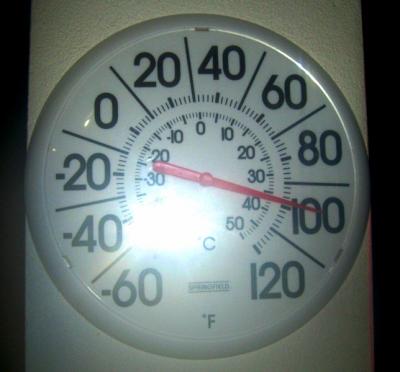 i missed you all, muah!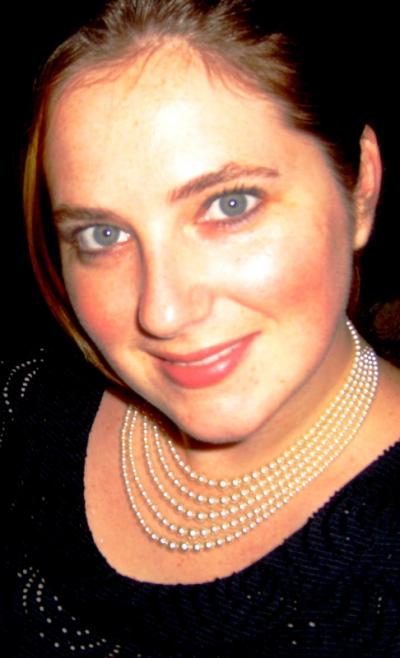 Permalink: mexican_fiesta.html
Words: 189
Category: birthdays
02/03/07 04:39 - ID#37983
happy birthday pete!
Happy Happy Birthday Kookcity2000!!!



Permalink: happy_birthday_pete_.html
Words: 4
Category: birthdays
05/07/06 11:40 - ID#25402
cinco de jenks
Cinco de Mayo + cumpleanos celebrations + heart pounding car failures made Friday an action packed day in the life of Lady Croft. Our story begins with the obligatory pitcher of margaritas shared primarily by myself and
(e:jenks)
, with a little help from
(e:decoyisryan)
.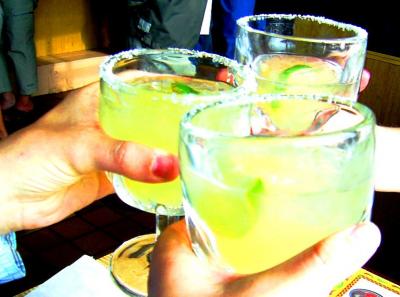 Since Cozumel was a bust due to overcrowding, Goodbar graciously fulfilled our need for beer and billiards.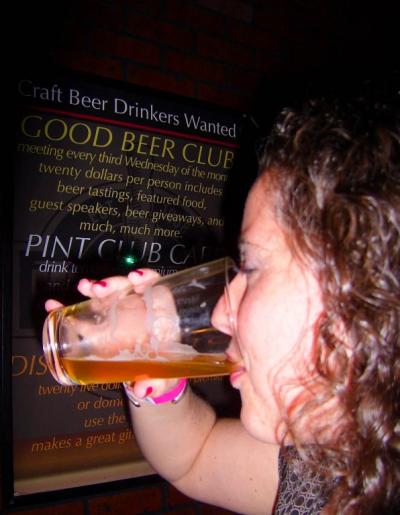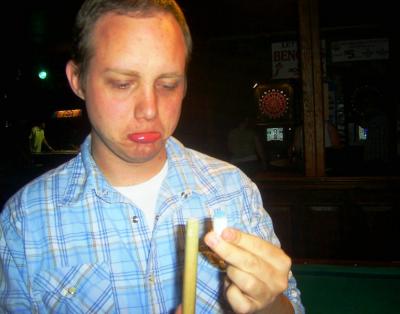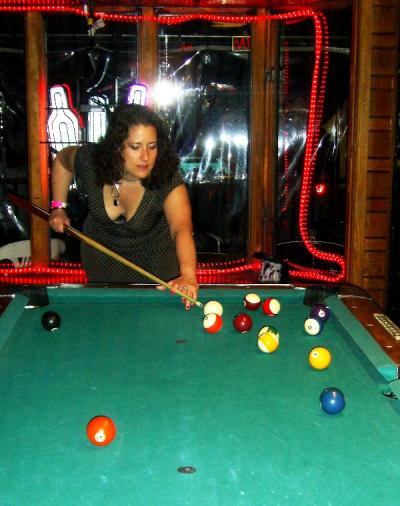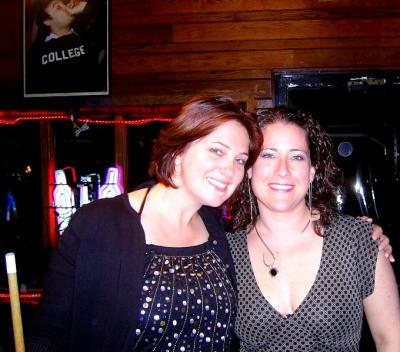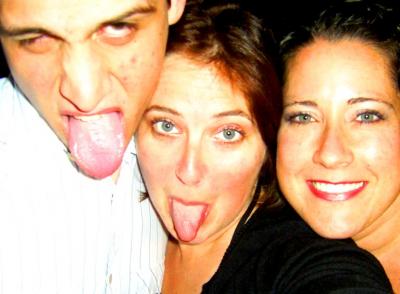 The bouncer wouldn't let
(e:paul)
in the door, so the party moved to PMT, followed by cathode ray and pink, respectively.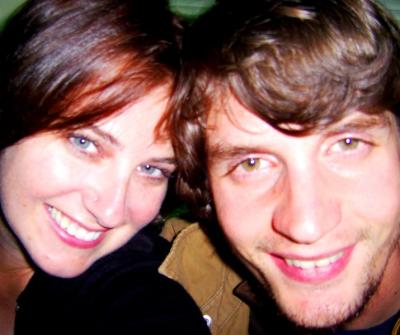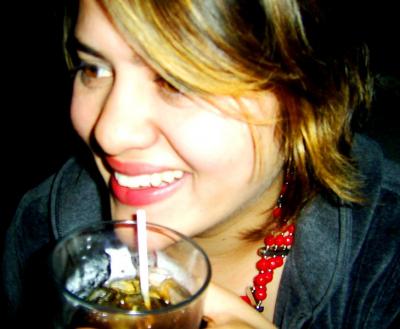 (e:terry)
shared a story which shocked and amazed
(e:jenks)
(e:lilho)
was not as impressed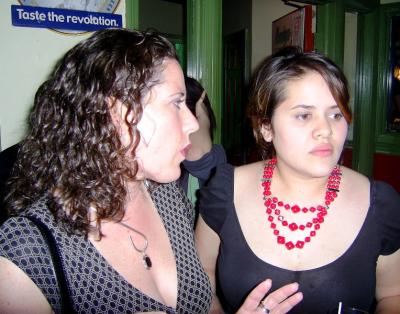 (e:libertad)
and
(e:mike)
were too busy smoochin' to care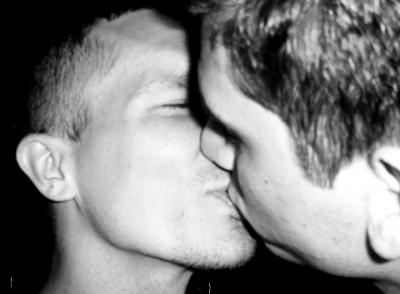 but
(e:tina)
laughed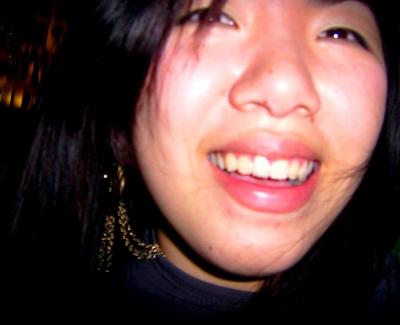 (e:terry)
ripped up the pool table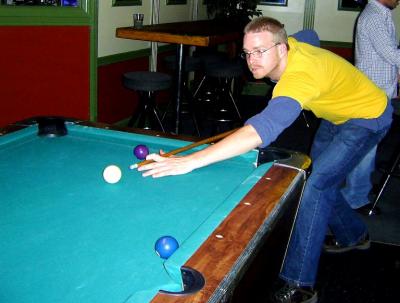 then groped me as usual
prompting
(e:mike)
to begin his infamous self-exposure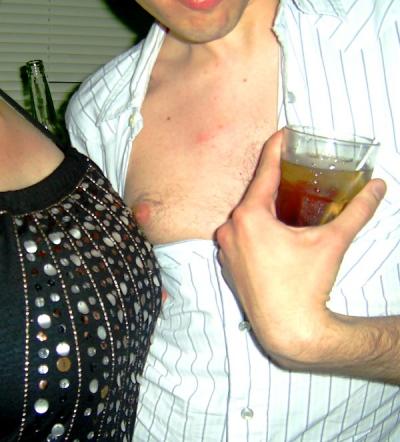 (e:jenks)
ended the night with this party trick - piercing a pepperoni through the heal of her shoe, twice... let me hear you say 'oooh ahhh'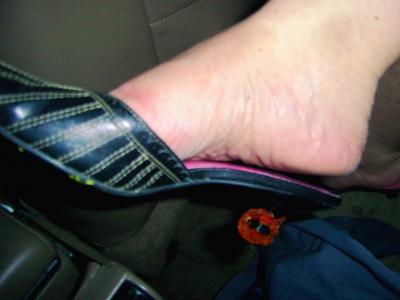 Permalink: cinco_de_jenks.html
Words: 194
Category: birthdays
05/05/06 11:18 - ID#25399
jenks' 30th - and baby max
Ok. So Happy 30th Birthdays go out to
(e:Jenks)
and
(e:Codypomeray)
. Woohoo!
If you are in the Buffalo area and would like to join Jenks and friends in celebration, please head out to Cozumel (on Elmwood near Allen) starting at 7pm. Yep, it's early - but it's CINCO DE MAYO folks!
In personal news, my baby nephew Max is sick again. He had surgery to remove a lump on his neck last month. They have discovered two new lumps on his neck and he is back in the hospital again. Poor little guy. We are all stressed. If you say prayers, or well wishes...any would be greatly appreciated for the little man to get better soon.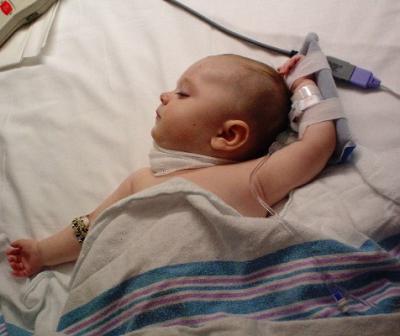 Permalink: jenks_30th_and_baby_max.html
Words: 121
Category: birthdays
03/18/06 06:36 - ID#25362
for matthew
Feliz Cumpleanos Matteo!



Permalink: for_matthew.html
Words: 3
<-- Earlier Entries