Category: christmas
12/17/09 03:21 - ID#50584
get in the mood!
The Webbers wish you a Happy Christmas!



Permalink: get_in_the_mood_.html
Words: 7
Last Modified: 05/31/13 07:35
Category: christmas
12/25/06 09:29 - ID#25456
in memoriam
Christmas Eve at Gramma's last night was hard. I cried a little bit in secret, but then I remembered this poem someone sent. I thought I would share it in memory of Irene, and to anyone else who lost a loved one this year. Happy Christmas peeps.

My First Christmas in Heaven

I see the countless trees around the world below
With tiny lights like Heaven's stars reflecting in the snow
The sight is so spectacular, please wipe away the tears
For I am spending Christmas with Jesus Christ this year

I hear many Christmas songs that people hold so dear
But the sounds of music can't compare with the Christmas choir up here
I have no words to tell you the joy their voices bring
For it is beyond description to hear the angels sings

I know how much you miss me
I see the pain inside your heart
But I am not so far away, we really aren't apart
So be happy for me dear ones
You know I hold you dear
Be glad I'm spending Christmas with Jesus Christ this year

- Unknown



Permalink: in_memoriam.html
Words: 186
Category: christmas
12/25/05 12:59 - ID#25299
Happy Christmas!
Nothing says Happy Christmas morning like a sparkling mimosa! I spent the wee hours of the morning sleeping with my nephew in my arms. He smells so good. It was a precious moment I'll never forget. Have a good on estrip. Spread the love. Ciao.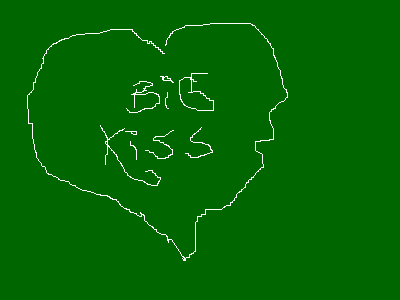 Permalink: Happy_Christmas_.html
Words: 46
Category: christmas
12/22/05 04:55 - ID#25296
hugs and cake wars
Just a few photos of a little get together with my classmates
(e:Frogedelic)
and
(e:Kangerooboi)
. P.S. I have such a crush on Thomas from 'Inked' (las vegas).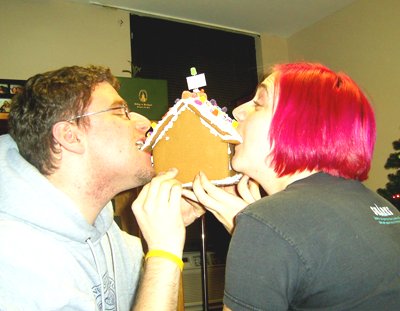 first the treats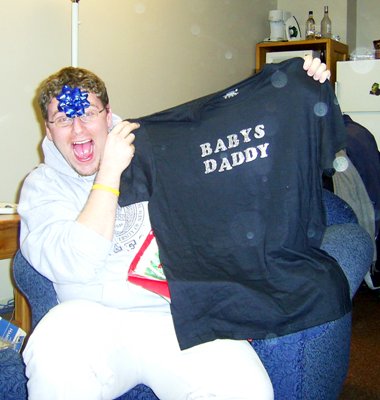 then
(e:kangerooboi)
's gifts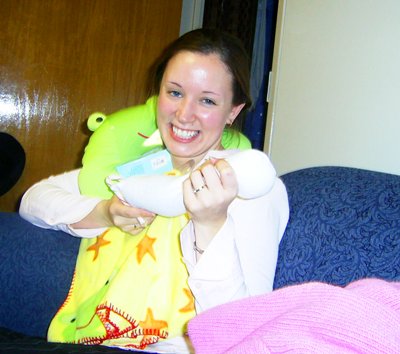 then
(e:frogedelic)
's gifts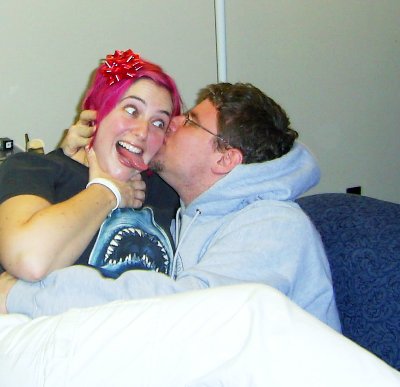 and then the thank-you's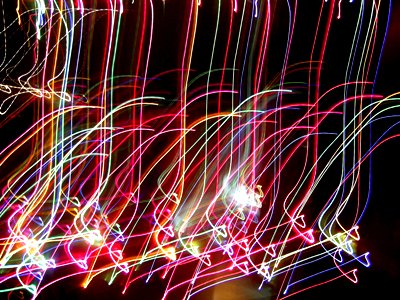 and christmas lights to make things festive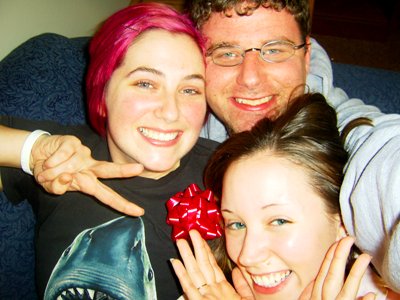 which brings on a group hug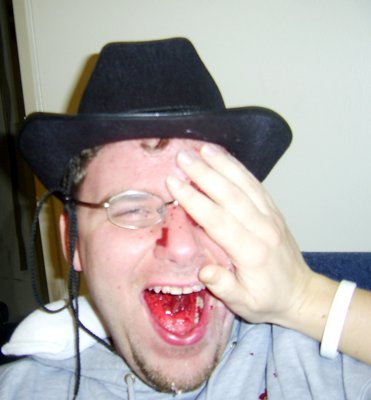 and a drunken food fight with red velvet cake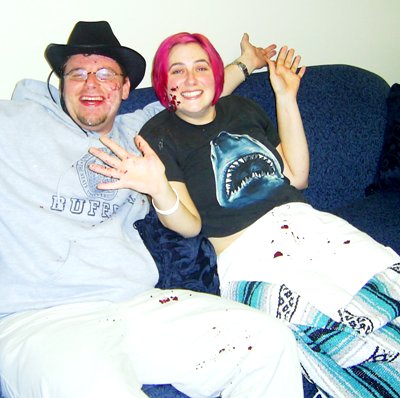 yah, tell me again why i chose to wear white pants.....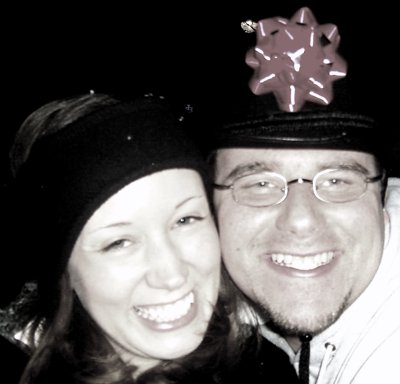 good-bye hugs
hugs good-bye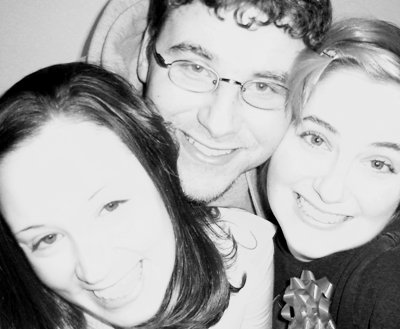 we look really young in this one


Permalink: hugs_and_cake_wars.html
Words: 111
Category: christmas
12/15/05 09:57 - ID#25290
scrape, scrape, scrape dat ice
I had my work party tonight. Sorry to say I have no exciting stories like
(e:Mike)
's Eckerd story, but what do you expect from a private Franciscan institution? They had free beer and wine, so I was stoked. Apparently, they do not believe in any type of de-icing agent here at Hilbert. I skated all the way across campus on this lovely sheet of ice. Thankfully
(e:frogedelic)
gave me a ride back to my building.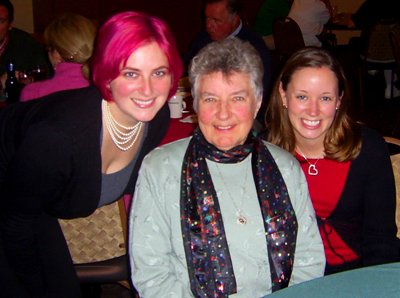 Lori and I with the President of Hilbert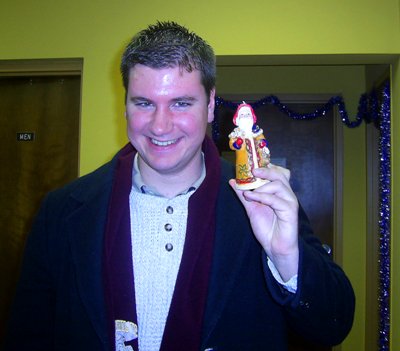 This was funny. One of our fellow GA's was walking us out the doors when he reaches into his coat pocket and says "what is this"...then pulling out a little Santa figurine. How random.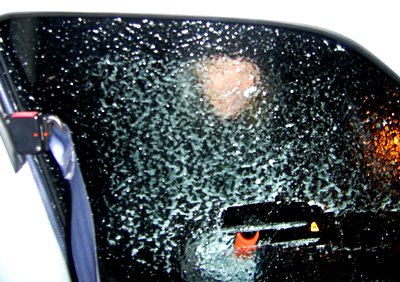 (e:frogedelic)
trying to scrape the coating of ice off her window


Permalink: scrape_scrape_scrape_dat_ice.html
Words: 138
<-- Earlier Entries