Category: pets
02/14/11 05:47 - ID#53611
bye bye bambi
If anyone really knows me, they know how important you were to me. You cuddled me whenever I cried, you protected me from strangers and you were the best hot bottle warmer on cold winter nights. We drove cross country together, 3 times! We played in the ocean, walked on mountains, ran through the woods, and had our very own special Scooby Snacks game. You never let me down, not once in our precious years together. I miss you deeply my little Bambito.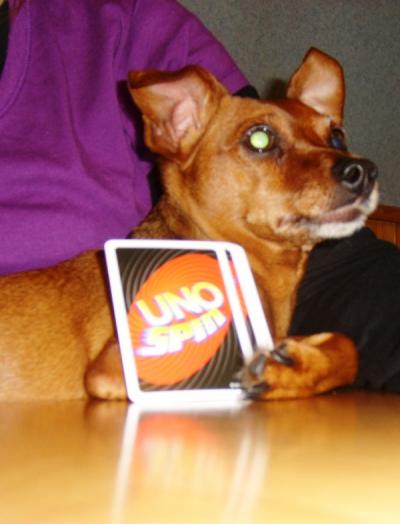 Permalink: bye_bye_bambi.html
Words: 84
Last Modified: 02/14/11 05:47
Category: pets
07/03/10 01:12 - ID#52087
blinky


Permalink: blinky.html
Words: 5
Last Modified: 07/03/10 01:12
Category: pets
12/21/09 02:31 - ID#50617
meet blinky
Originally we got adopted two kitties from the local shelter but it turned out to be a bit of a nightmare with two. Always fighting, body parts getting caught in the middle of those fights = many ouchies.
Luckily my colleague loved Inky so she adopted him from us. At least we still get to visit and play with him :)
Blinky is a special needs cat in that she has no eyeballs. We can't sew up her eye sockets until she's old enough to handle anesthesia so we just have to try to keep them clean. In her first solo picture she still has a bit of an infection. Second one, taken just moments ago, she's doing much better.
Special needs is a bit of a lie too, because this kitty is balls out the most adventurous little bugger I've ever known! She often overshoots her target by leaping an extra foot into the air, has an adorable weasel like side pounce attack, and runs through the house with ease. On occasion she bonks her head into a wall but it hardly phases her. Ironically, she has great skill in poking us in the eye while we're in bed.....
We're so happy to finally have the "Christmas Kitty" we've been wanting for several months now!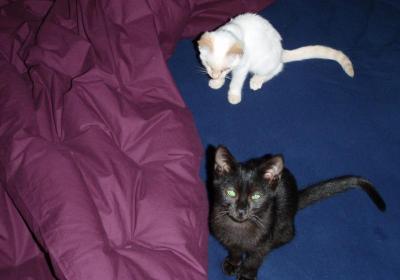 Inky and Blinky in a moment of calm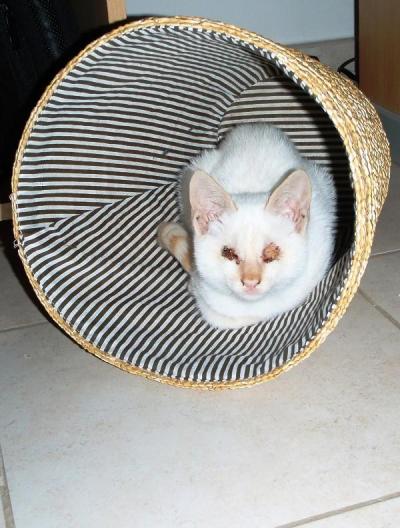 Blinky likes to curl up in the trash basket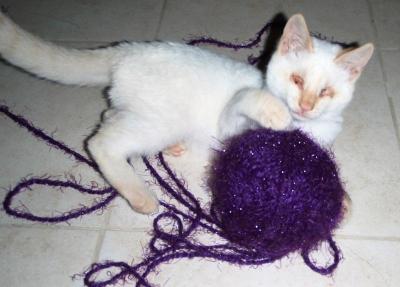 Blinky being as Hallmark cliche as possible playing with a giant ball of yarn.


Permalink: meet_blinky.html
Words: 251
Category: pets
11/09/05 03:59 - ID#25249
aqua mouse returns!
My dad picked me up after work and took me home so I could pick up my car. It's fixed, hurray! It only cost me $200. The old problems are still there, but the fact that it starts and is running, well that's just peachy. He also got the blinkers to work properly. Now it's time to detail Aqua Mouse with glittering letters. Maybe I should do it tomorrow while it's supposed to be another lovely fall day.
Since I was right near my house I took an hour of my day to chill with my little Bambi. I love her so much. I feel so sad when I go see her, knowing that we both miss Twigi so much, and now that my mom is off visiting my pregnant sister down in Mississippi, she's all alone all day. Poor thing was giving me sugar for 30 minutes, non-stop! Not that I'm complaining, it's not like I'm getting sugar from anyone else!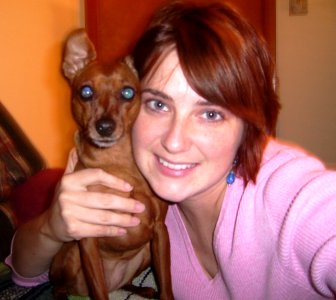 Permalink: aqua_mouse_returns_.html
Words: 162
Category: pets
10/05/05 12:05 - ID#25238
bambi is blessed
I brought Bambi down to Hilbert College so she could attend the pet blessing. I'm not Catholic, but I thought it would be nice. What does it mean to bless a pet? I don't really know. I just love her so much and I thought it would be something new and different. Plus she got to woof at a few bigger dogs; she has no concept of her size. I love that about her. She's such a great protector. So, here are a few photos of her special day.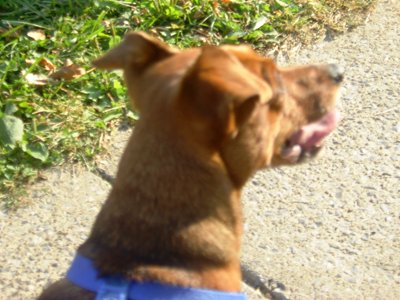 waiting for the ceremony to begin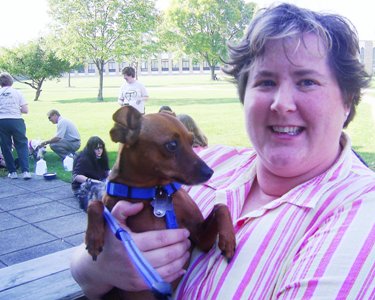 with my boss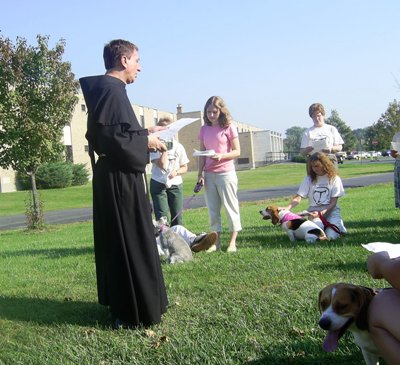 father bernard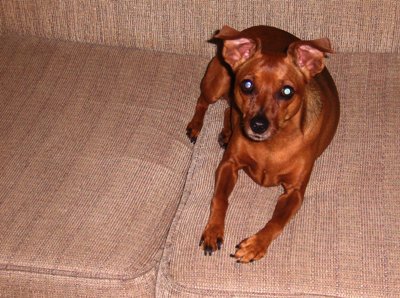 chillin


Permalink: bambi_is_blessed.html
Words: 112
<-- Earlier Entries