Category: potpourri
08/21/08 07:23 - 59ºF - ID#45390
manga
Weeeee, I'll play!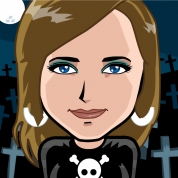 Permalink: manga.html
Words: 5
Location: Niagara Falls, NY
Category: potpourri
08/12/08 11:32 - 68ºF - ID#45313
typhoid timi!
Good gracious I'm so behind on posting. Things were absolutely nuts here. I spent the last 2 weeks training the student staff and it pretty much ate up all my waking (arguably non-waking) hours!

Anyhow, just a quick love note to say I think about all you peeps often and I'm really missing rain right now. Luckily, I'm off to Cambodia and Vietnam in a few short weeks to catch the end of 'wet season'. Yeeehaw!

I got my typhoid fever vaccination yesterday and that little bugger HURTS. I can hardly raise my arm. It's good for 3 years, so I'm going to target vacation areas that require the vaccination so I don't have to repeat it!

Ok, I just wanted to say hi from the sandbox. Miss you all, muah!



Permalink: typhoid_timi_.html
Words: 129
Location: Niagara Falls, NY
<-- Earlier Entries