Category: photos
03/03/10 10:57 - ID#51098
dubai
More photos from the trip to Atlantis in Dubai.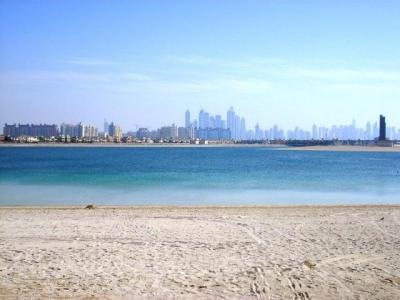 Dubai skyline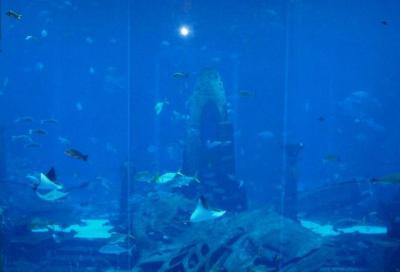 massive viewing tank in the hotel...i mean MASSIVE. it's 3 stories tall and holds some 11 million liters of water.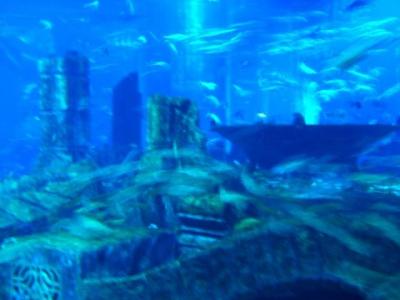 all the tanks are meant to look like the lost ruins of Atlantis, very cool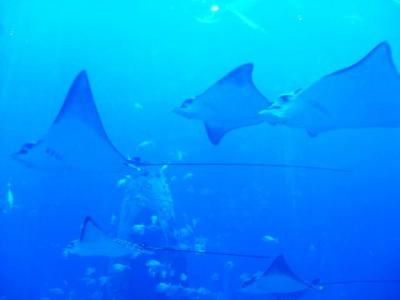 and an entourage of rays in flight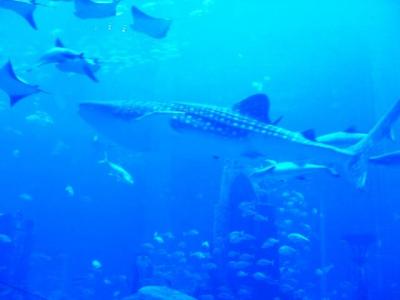 the tank is so huge and I was shocked they actually have a young whale shark in it! i learned more about this unusual sighting: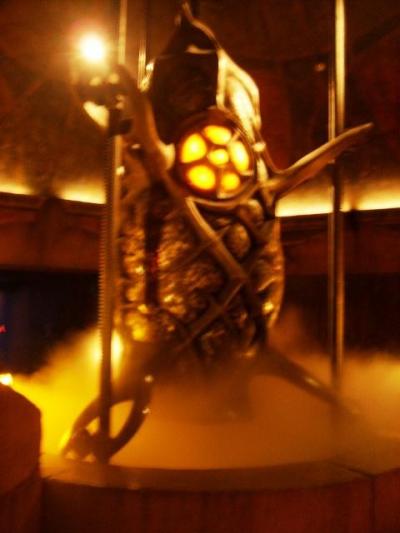 the aquarium, or 'lost chambers', carried the Atlantis theme with all kind of artifacts and machinery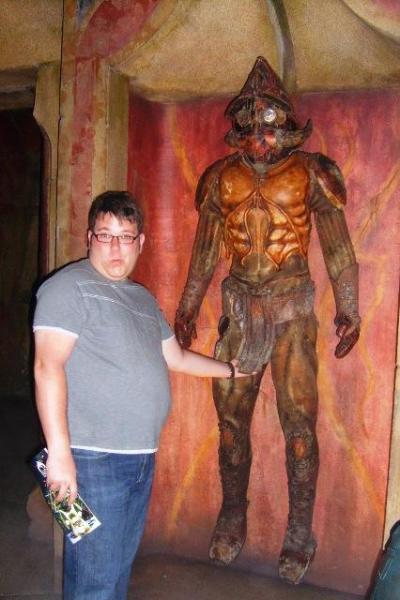 Rory is um...testing the environment suits for leaks?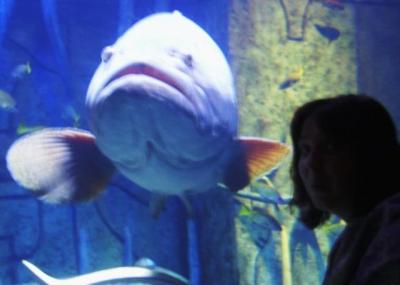 that's a biiiiiiiig grouper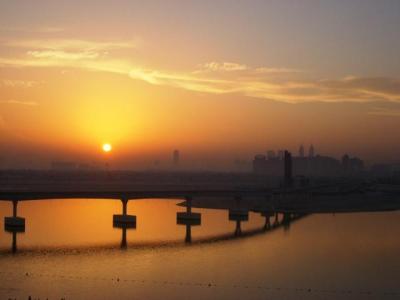 sunrise over The Palm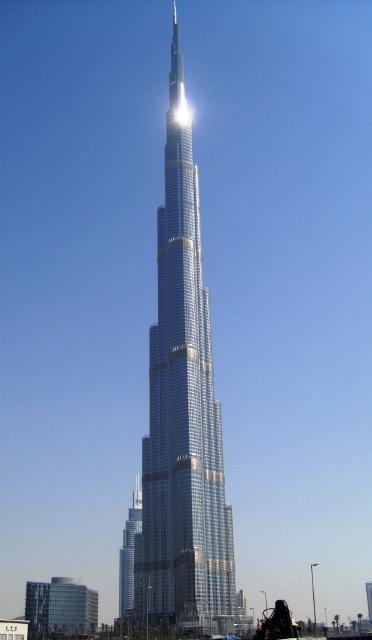 Burge Dubai, the tallest building in the world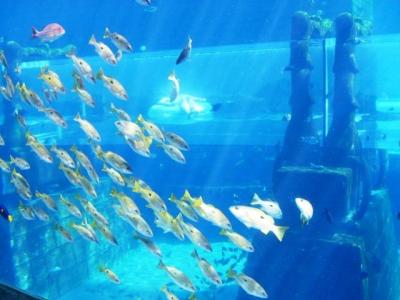 at the water park we went on this slide ride where you end up gliding through this shark tank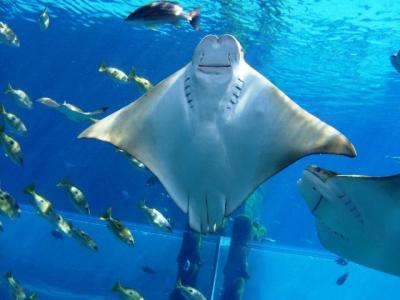 and cute rays greeted you with a smile, it was pretty impressive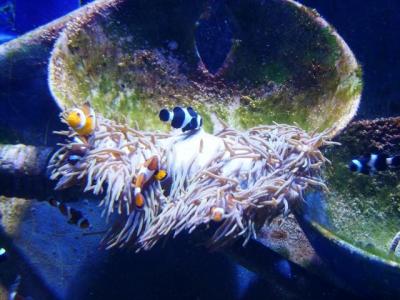 for
(e:matthew)


Permalink: dubai.html
Words: 176
Category: photos
11/15/09 02:32 - ID#50309
URTI - feeling so miserable
So I have a pretty hefty upper respiratory tract infection. Joy, joy, joy. To brighten things up a bit I thought I'd share just a few shots from the US leg of our tour.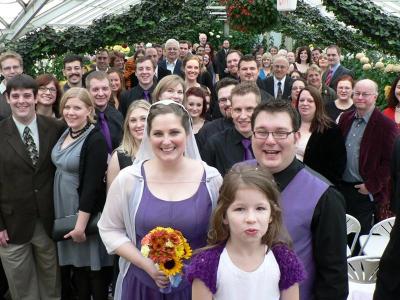 the traditional British group photo after the ceremony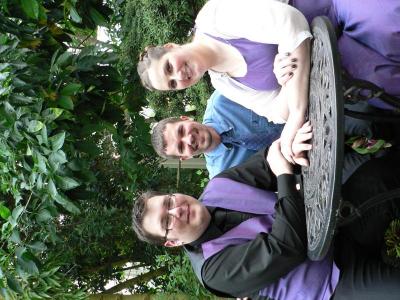 the husband and I with the man who took our pics, the one and only
(e:Libertad)
one of the coolest shots we got in the cemetery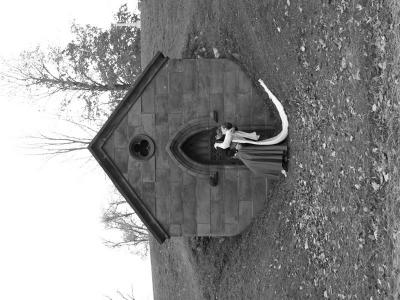 my favorite kissing shot


Permalink: URTI_feeling_so_miserable.html
Words: 81
Category: photos
01/30/09 06:33 - ID#47568
random cambodia shots
I attempted to put my Cambodia photos on my site but am having issues with internet today. I'm still working on the Vietnam photos, but they shouldn't be far behind. Here are just a very few.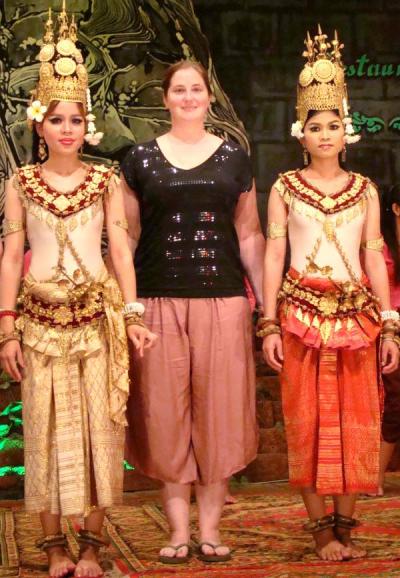 looking dorkish with traditional dancers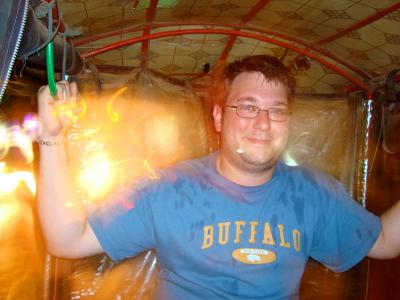 rory in the back of our little motorcycle taxi called a romauks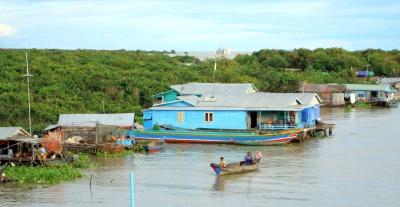 we took a boat ride through a floating village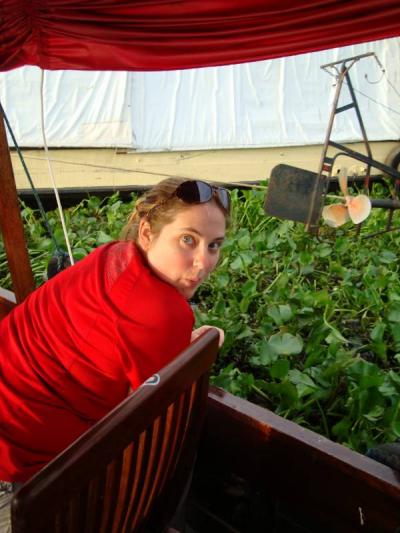 and got stuck in some heavy plant life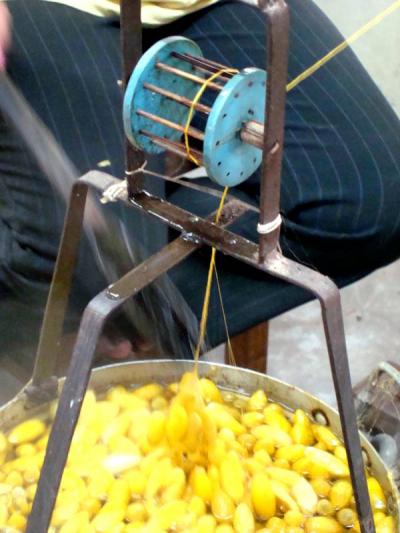 we learned how they harvest and process silk (pretty amazing really)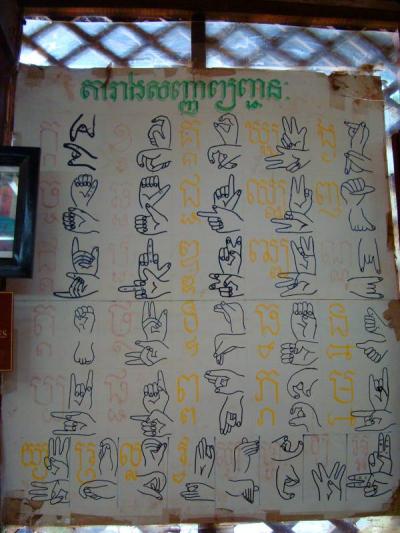 and visited an art training center which teaches painting, sculpting and carving to deaf kids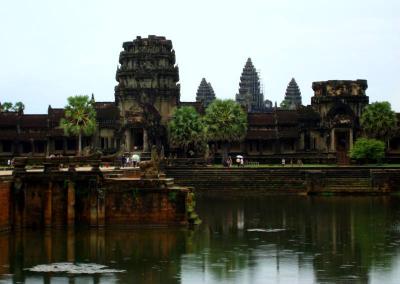 then of course we sweated our way through the massive angkor wat temple complex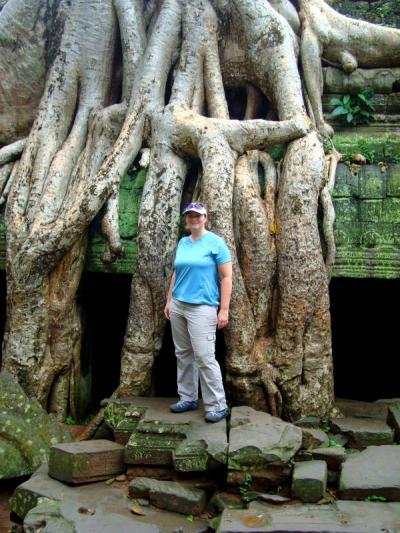 and i got to stand where 'lara croft' stood....omg yay!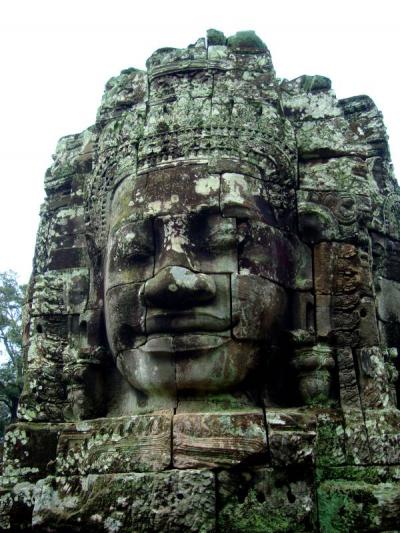 amazing stuff!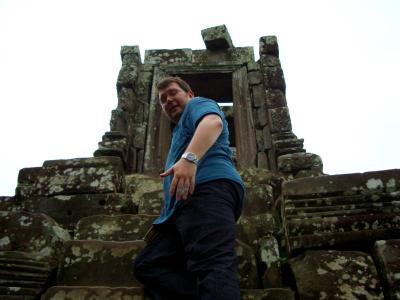 rory peaking into the tippy top of one
so beautiful i can't wait to go back for more!


Permalink: random_cambodia_shots.html
Words: 163
Category: photos
11/13/08 03:36 - ID#46675
cambodia...so awesome
I'm finally working on Cambodia and Vietnam photos! I swear it. See?


Permalink: cambodia_so_awesome.html
Words: 14
Category: photos
07/20/08 09:26 - ID#45079
back from paris
I fixed the photos from a few posts ago*
I had the most fabulous time in Paris EVER. I've been before, but it was SO much more enjoyable this time around with Rory's arm to hold onto. Finally made it to the catacombs which I found pretty amazing (and not at all creepy) but my camera sucks in low light. I have a few 'ok' shots, but I'll post some of Rory's when I get them, they are spectacular. Can you believe they actually exhumed 6 million bodies and shoved them in old quarries? Crazy!
We also made it out to Euro Disney which was entertaining, as if I haven't been to Disney like 5 times in the last month! It was interesting to compare and contrast rides. My votes stand that Aerosmith's Rockin' Rollercoaster and the Tower of Terror are way better in their US version. However...Big Thunder Mountain, Space Mountain, and Pirates of the Caribbean were WAY better over there! Seriously. This also comes after having just ridden the newly updated version of Pirate's of the Caribbean in the US, to which I WAS going to tell you all is much better than it's first version. Just in case you ever go.....
There was also this restaurant that was 'inside' the Pirates ride, meant to look like you were in the jungle by a river. It was simply AMAZING! The food was really good, and the atmosphere was just divine.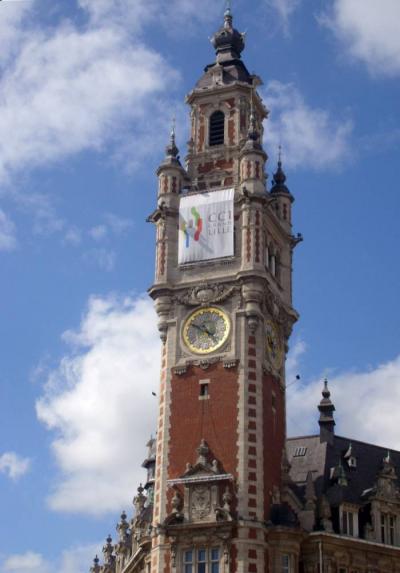 first i took the train up to Lille to visit friends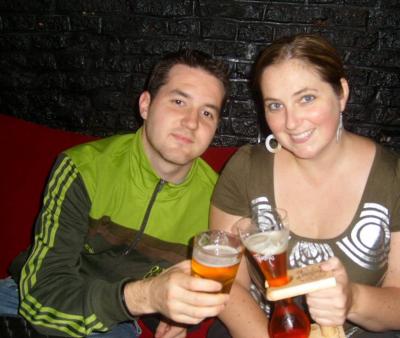 i had a beer called 'kwak' which was served in this unusual way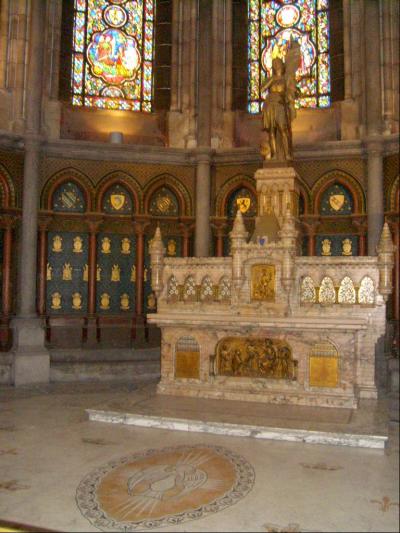 tribute to joan of arc in the cathedral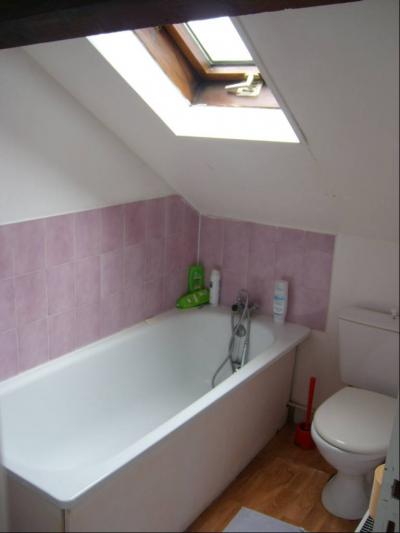 my friend lived on the 5th floor, so the bathroom was....short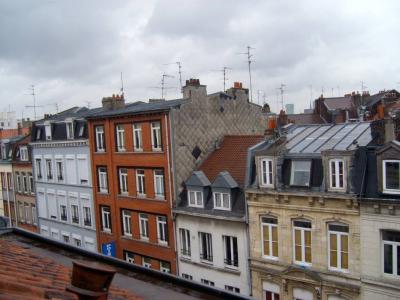 if you stand up in the bathtub your head sticks out the sky light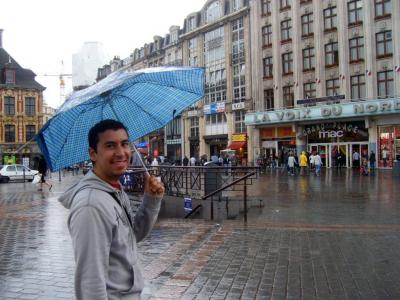 amaury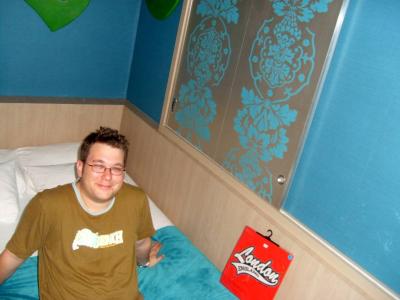 rory's flight was delayed and we got to our little hotel at midnight
more paris photos in next post, i have to finish sorting them out!


Permalink: back_from_paris.html
Words: 340
Category: photos
07/04/08 05:27 - ID#44863
photo catch up
I'm so behind on photos! I finally sifted through all of
(e:jbeatty)
's photos for the parts of the trip I was missing. Here are a few shots from the communist statue park we visited in Budapest. Also, a few from Disney/Universal. I'll try to get everything up on my photo site before heading out of town again! Ciao peeps.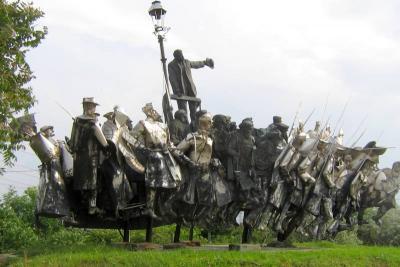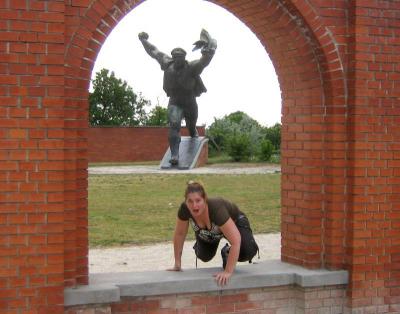 run away!
he got me....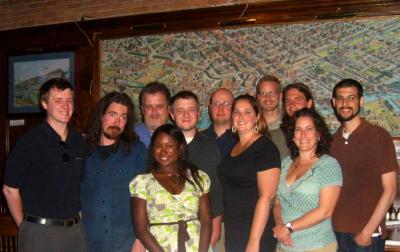 dinner with the peeps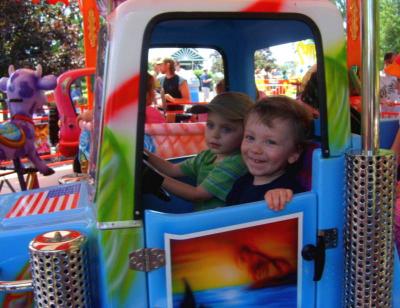 my nephews on their first amusement park ride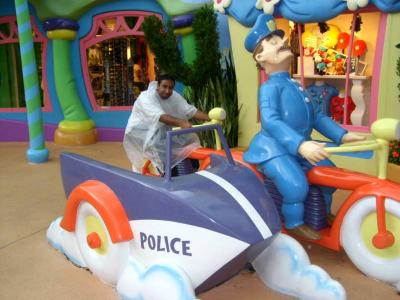 mohammed at universal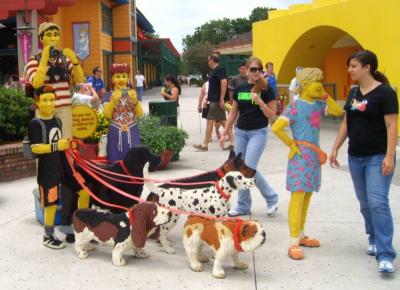 lego family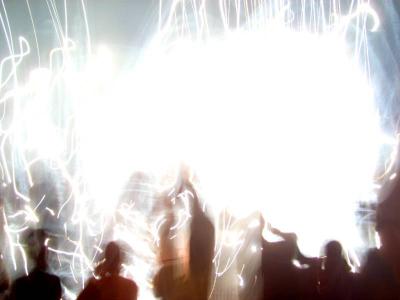 fireworks


Permalink: photo_catch_up.html
Words: 100
Category: photos
03/14/08 11:29 - ID#43663
from the north: part 3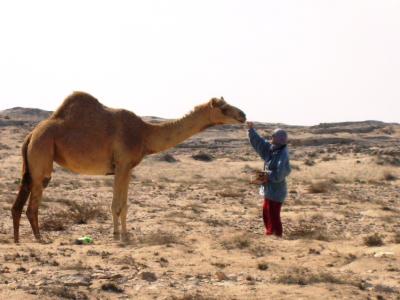 we found a wandering camel and my aunt's friend carries camel biscuits in the car for this very reason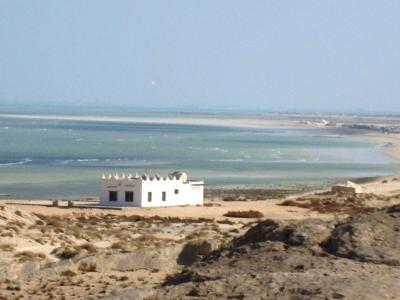 made our way toward the very tip of the country and finally met the sea again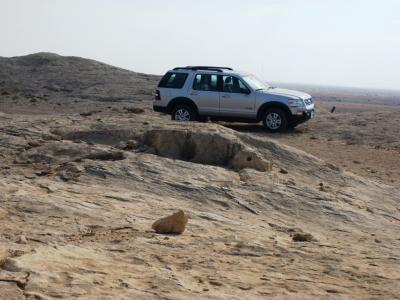 we were off road 90% of the time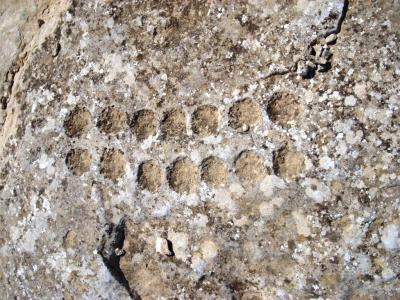 I thought it was interesting to find a mancala game carved into the rocks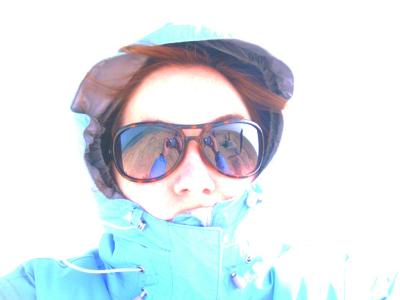 it was wicked windy and i ended up looking like i went skiing at the end of the day with all the windburn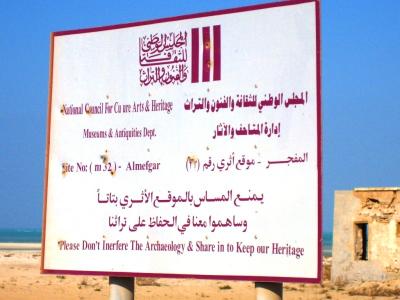 we found more ruins, or should i say "the archaeology"
don't worry, we did not "inerfere" with it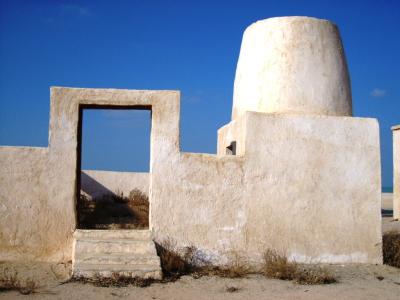 different view
part of it reminded me of greece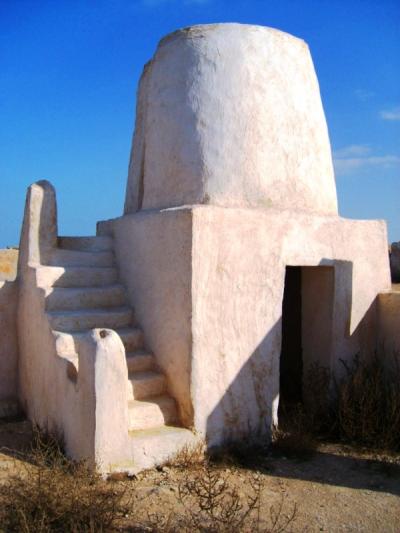 small lookout post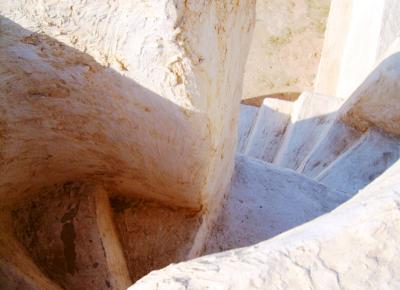 the stairs...i love spiral stairs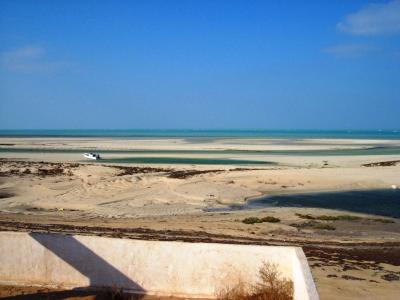 view at the top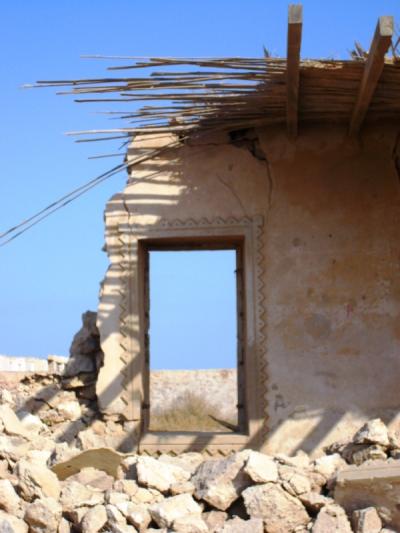 between this and the beautiful water, i almost felt like i was in the caribbean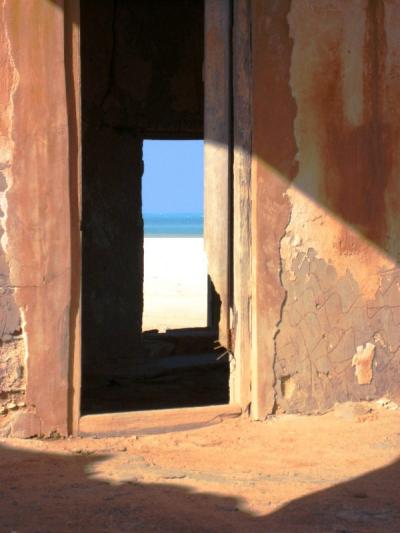 i think this is the oldest standing house in qatar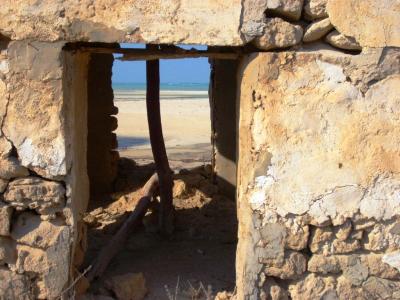 Permalink: from_the_north_part_3.html
Words: 170
Category: photos
03/12/08 02:24 - ID#43635
from the north: part 2
It's starting to warm up here. We're hitting around 90 most days. It's not hot, at least compared to 130 it's not. The evenings are fucking amazing! It won't be much longer that I can keep my windows open and enjoy 'fresh' air. I'll try to send some warmth and sunshine your way b-lo. Now onto more photos from the north of Qatar.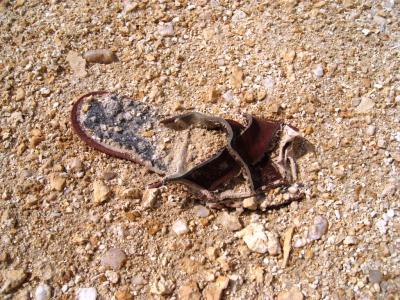 whenever I travel I always wonder about random articles of clothing I find in the street, or up in a tree - in this case, what's the story behind a single sandal in the middle of nowhere?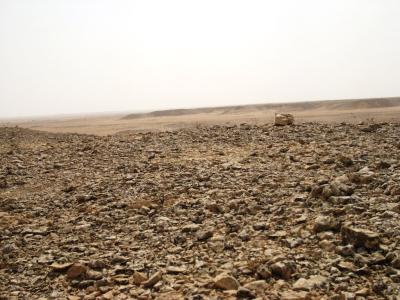 I really mean the middle of nowhere!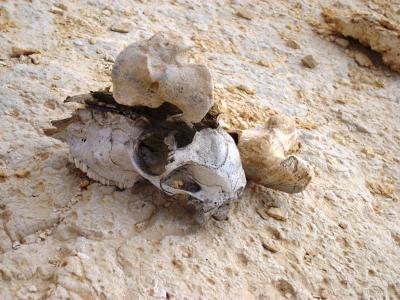 where we found camel bones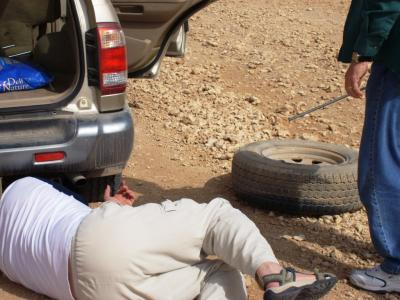 and got a flat tire! (that's why you never go adventuring alone, even with a healthy spare)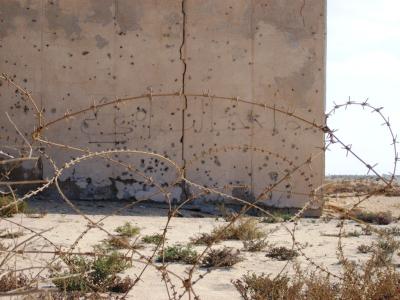 we came upon a place that might have been part of a war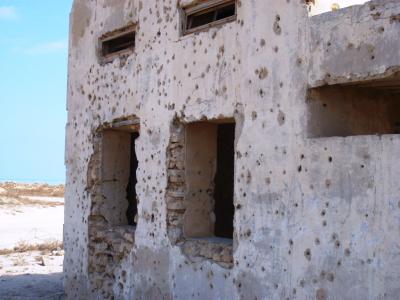 it was riddled with bullet holes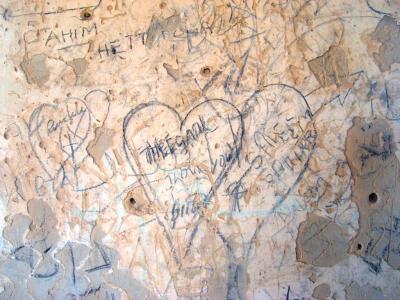 and graffiti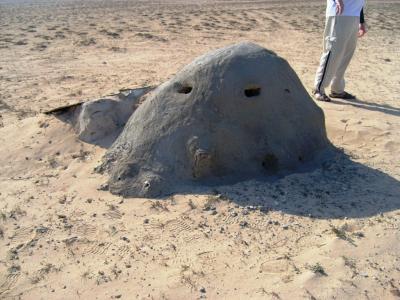 we also found what looks like a natural rock in the middle of the desert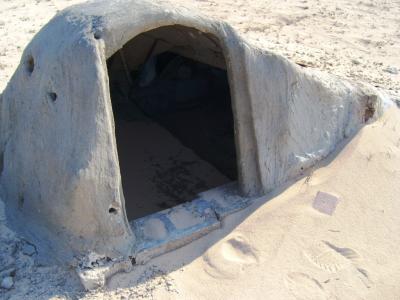 but is a place for a man to hide out
stay tuned for more next time!


Permalink: from_the_north_part_2.html
Words: 197
Category: photos
03/11/08 03:38 - ID#43615
from the north: part 1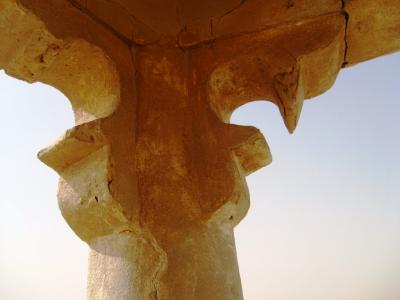 top of a lookout tower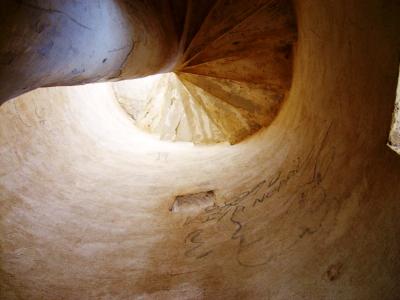 staircase of the tower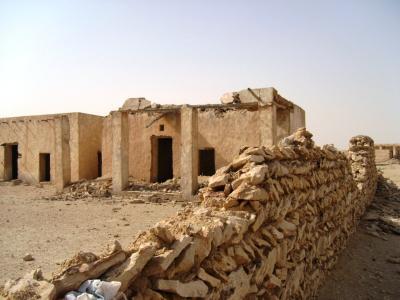 remnants of the wall that surrounded the neighborhood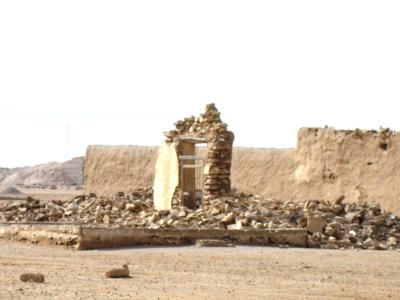 the homes are built using rocks, then they just smooth it over with a cement like mixture; i guess this house has returned to the earth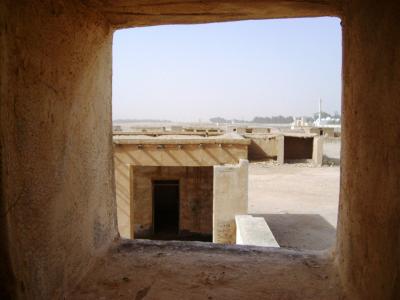 view from a window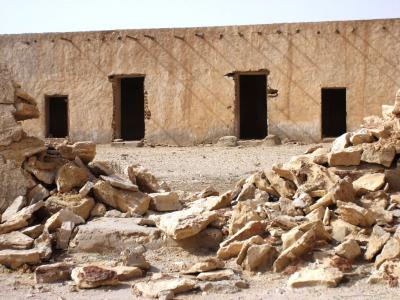 this reminds me of mexican pueblos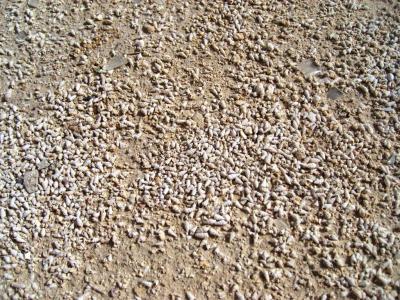 this area used to be under water, the ground is made of millions of tiny sea shells!


Permalink: from_the_north_part_1.html
Words: 84
Category: photos
01/22/08 01:49 - ID#42985
only in qatar!
Ok, minus the cute little cartoon guy, these photos were all taken around Qatar! They are very insightful ;)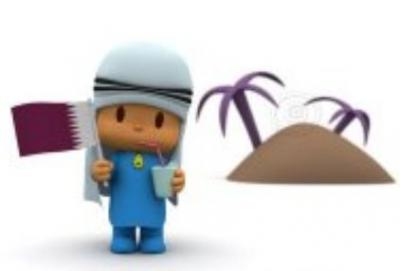 hello, here's my flag, it's hot as fuck out here.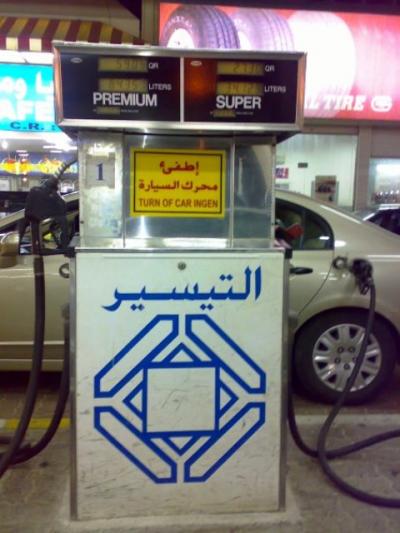 yah, do it.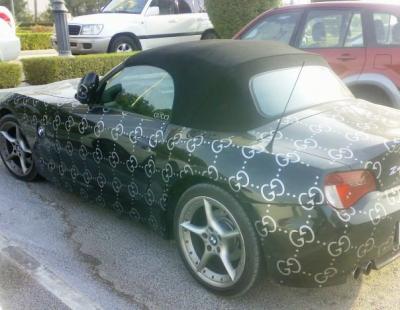 outward displays of wealth are the standard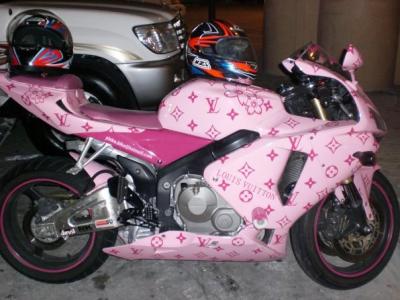 even if you have to drive a crotch rocket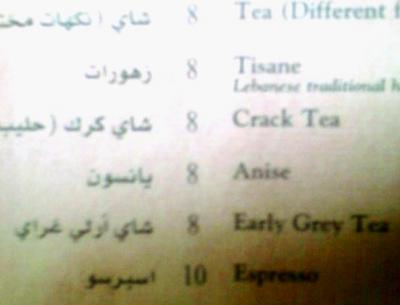 and there's always something 'special' on the menu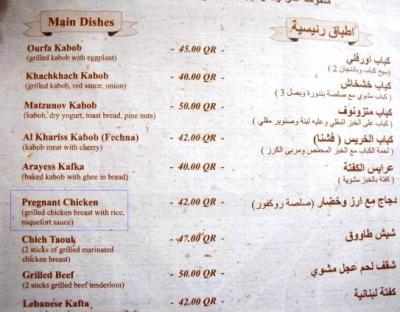 some things aren't worth trying though....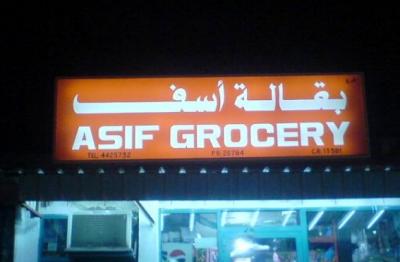 groceries? as if....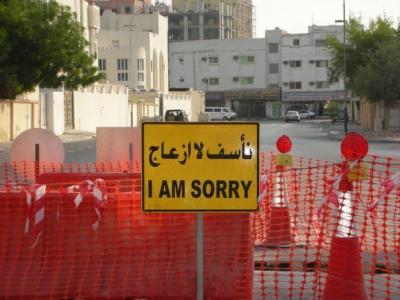 seriously!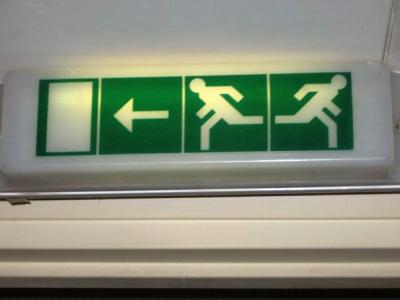 in the event of an emergency, you're fucked.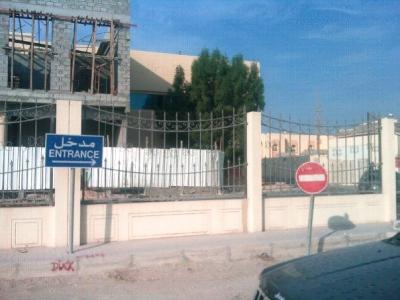 and don't try to make sense of traffic, because it's fucked too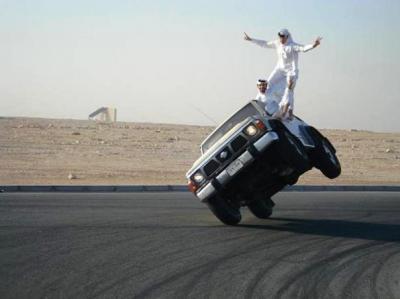 and the drivers are fucking crazy


Permalink: only_in_qatar_.html
Words: 113
<-- Earlier Entries